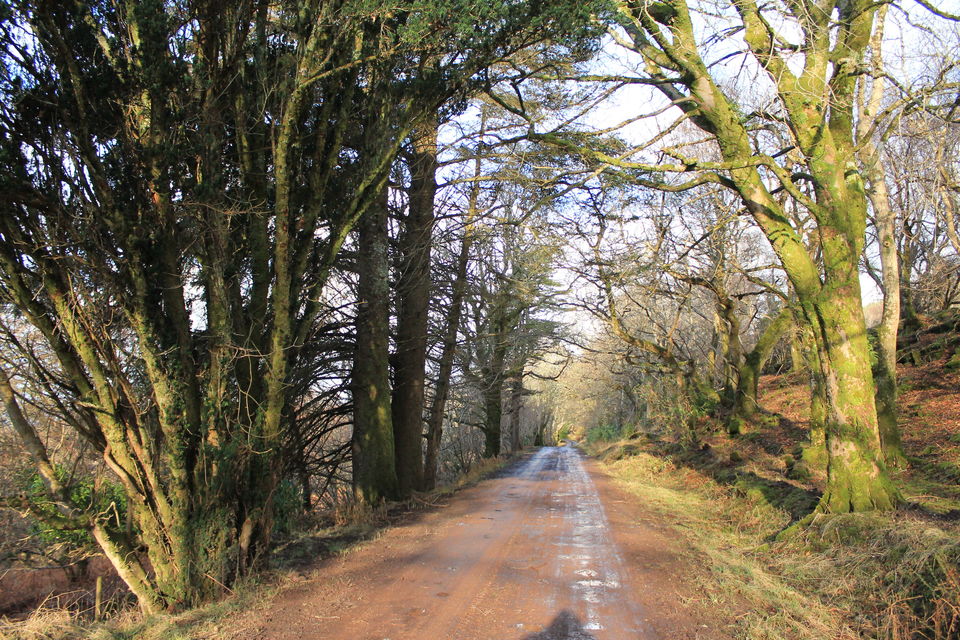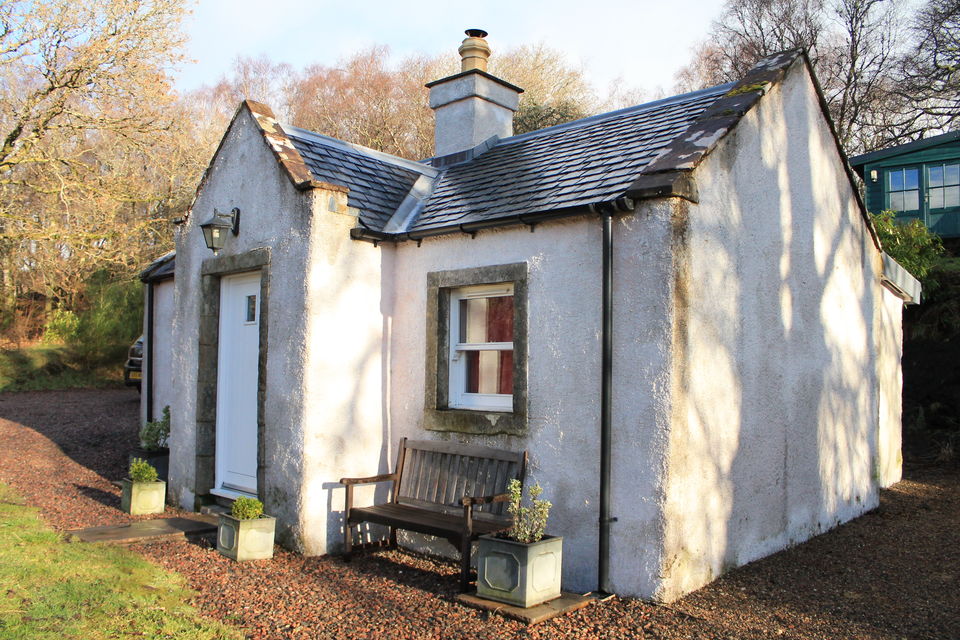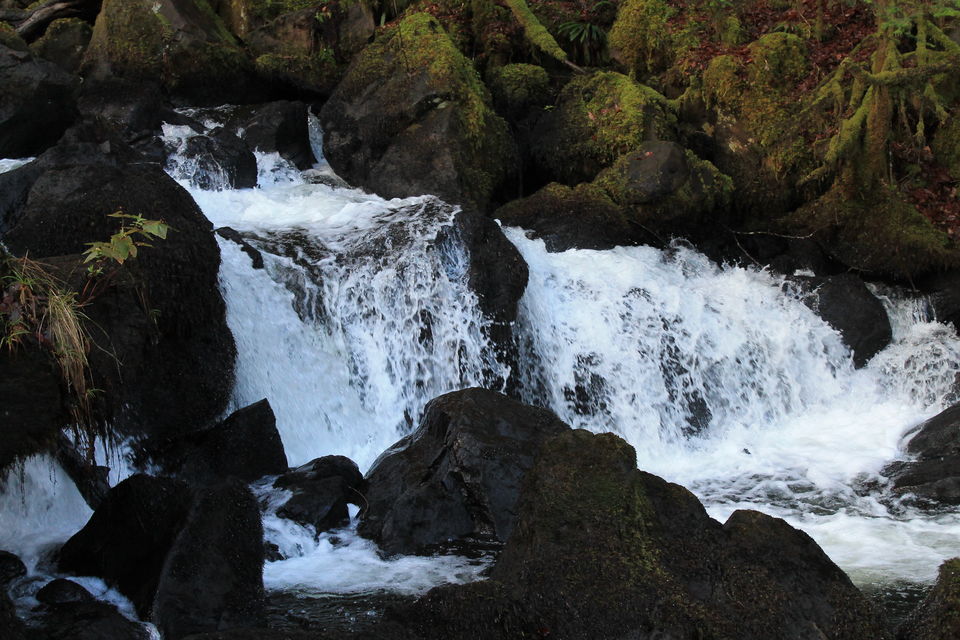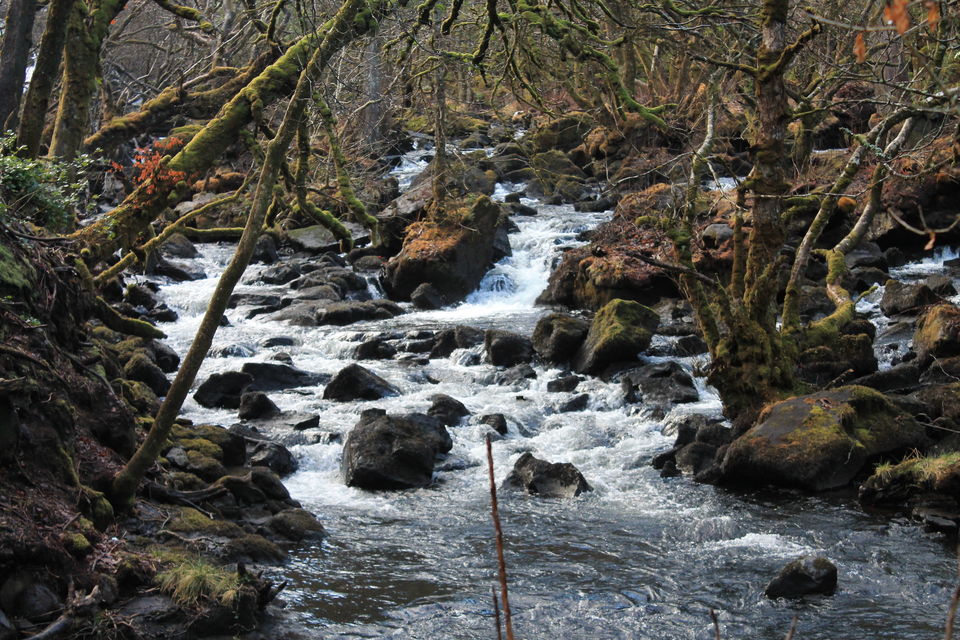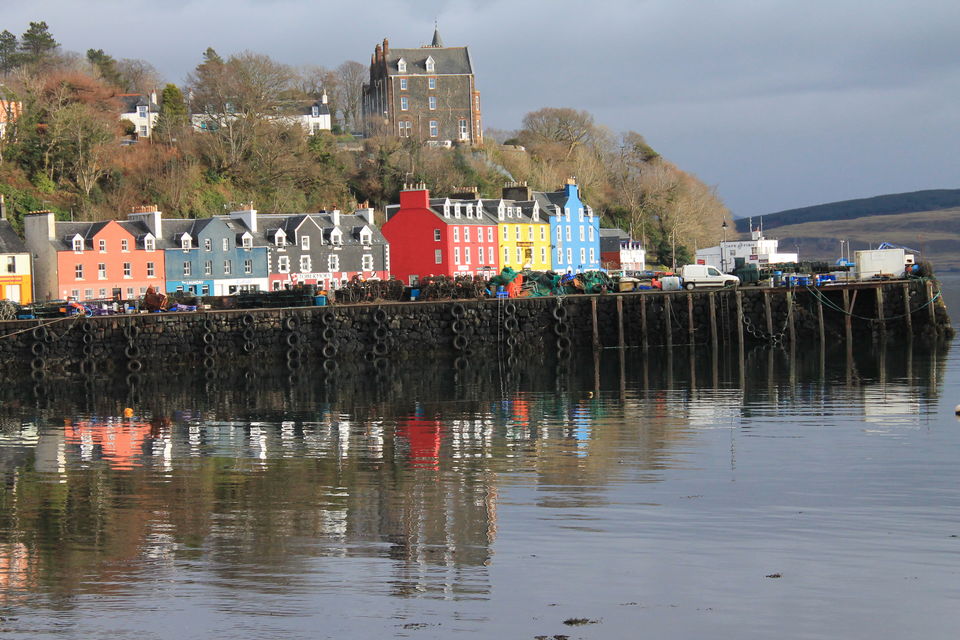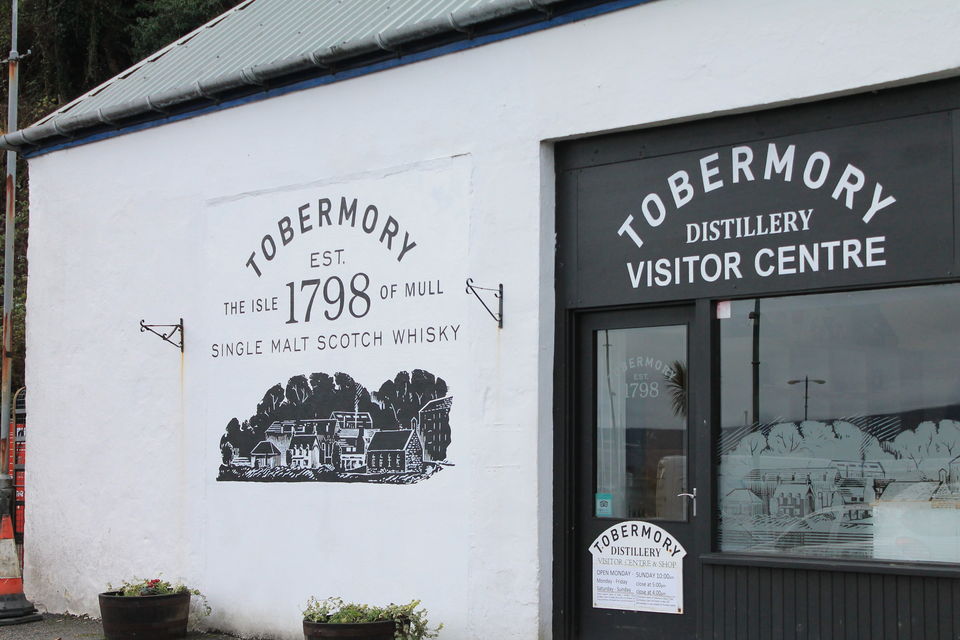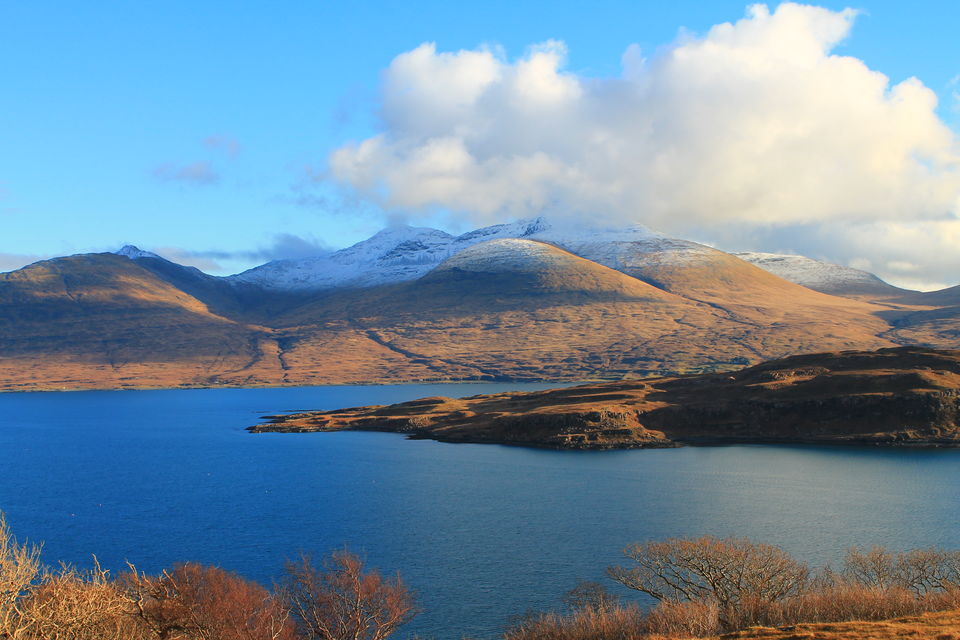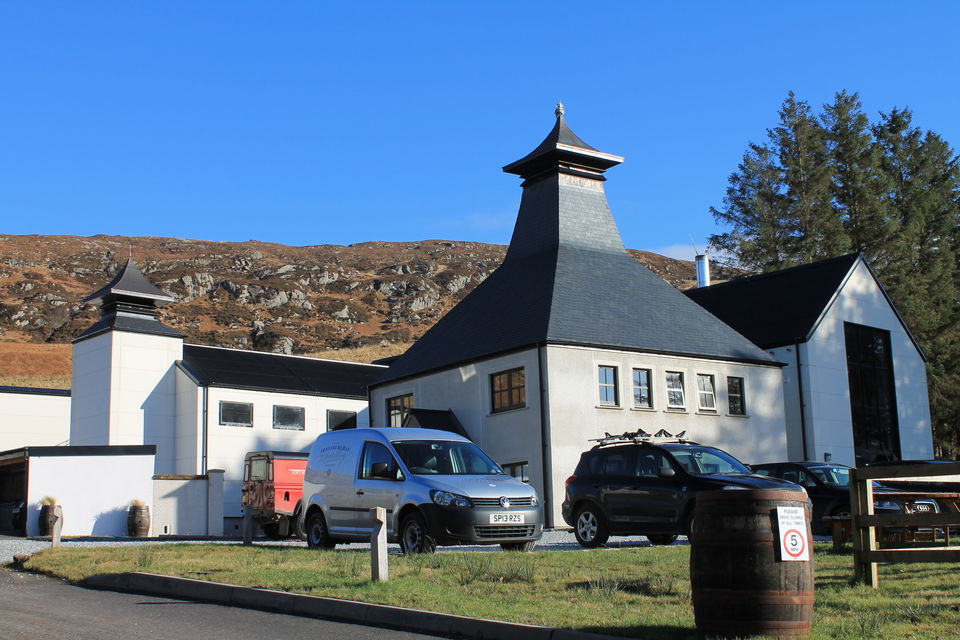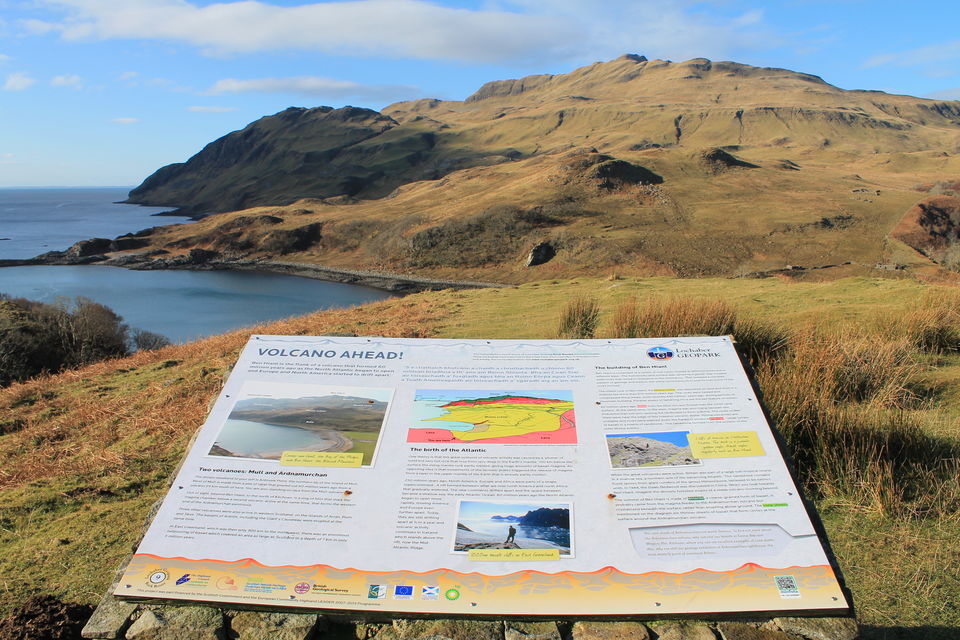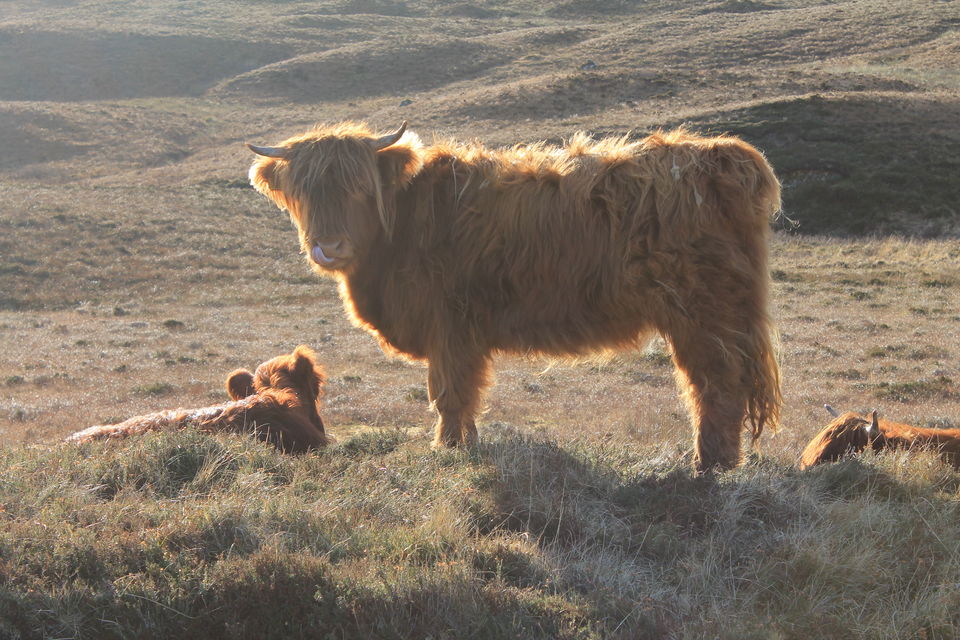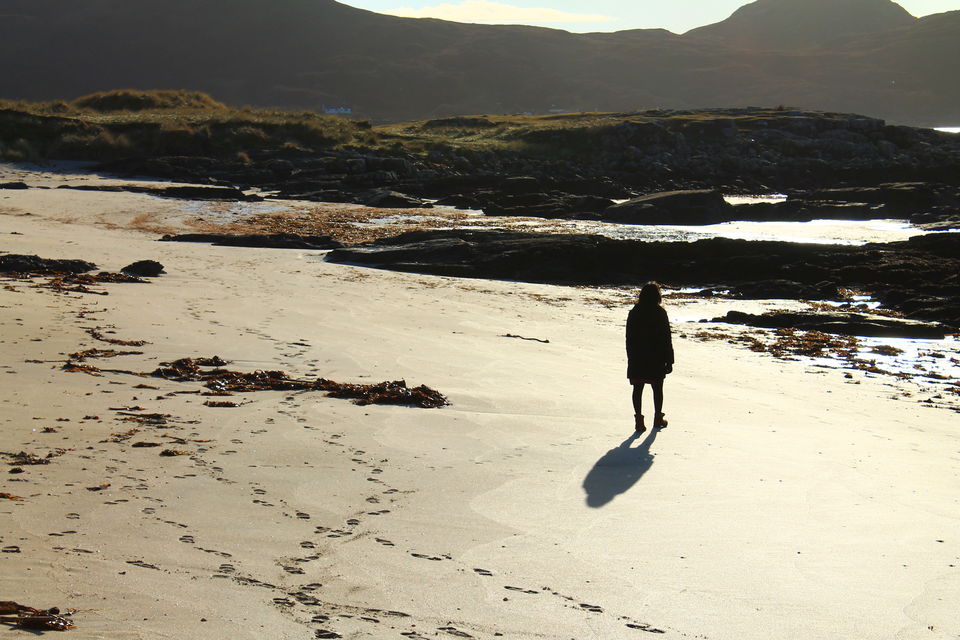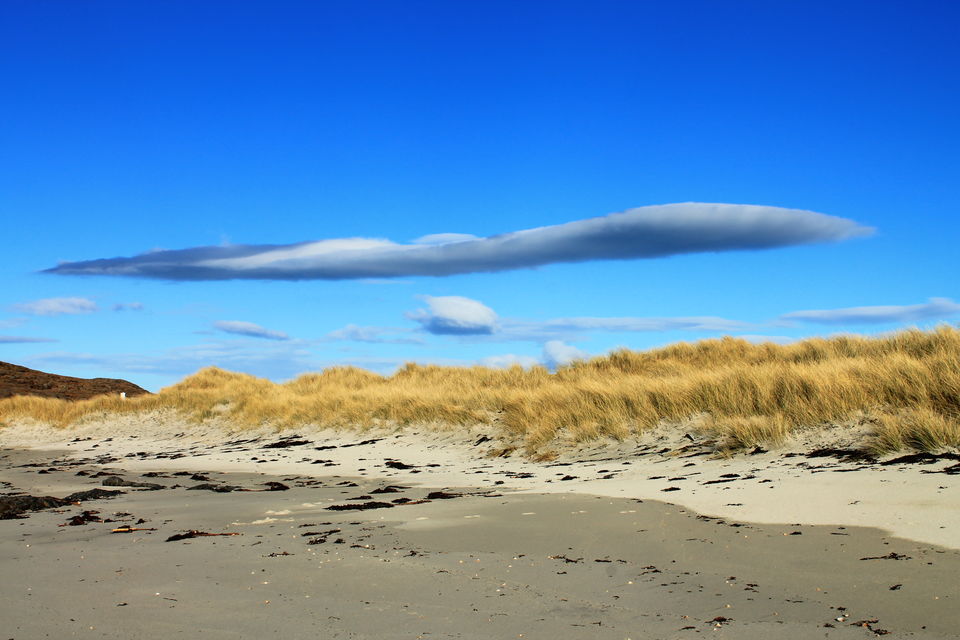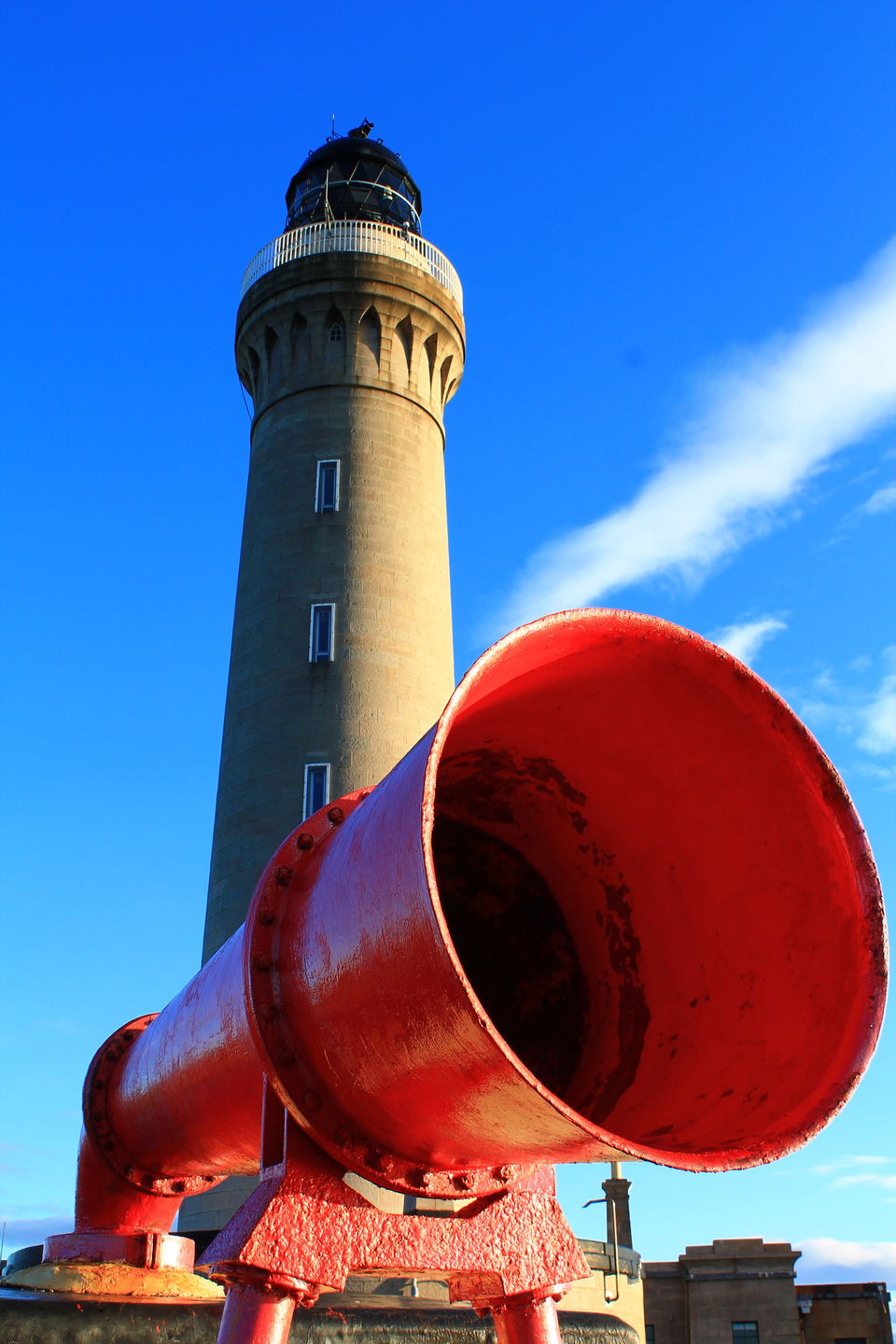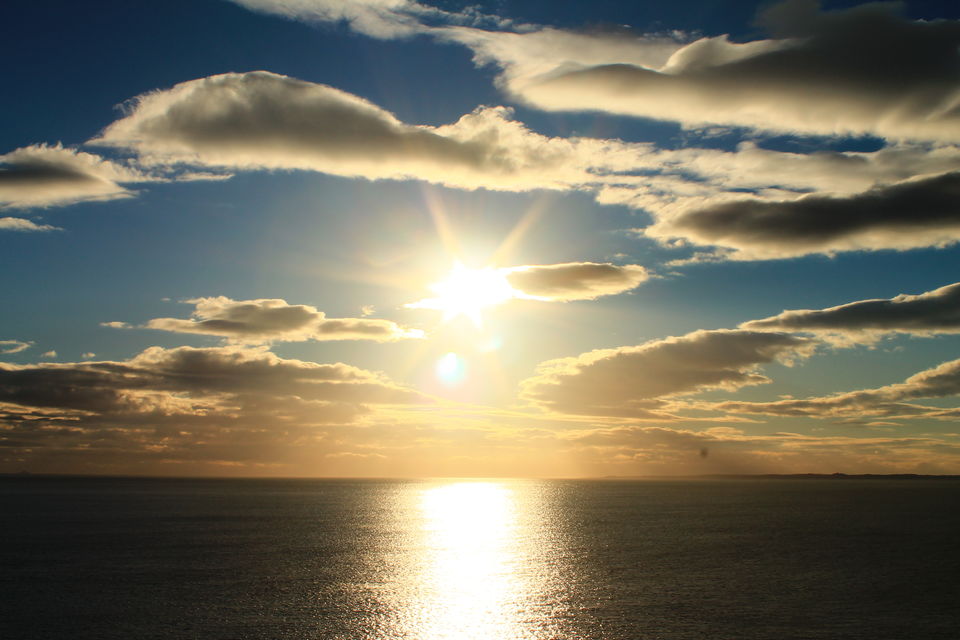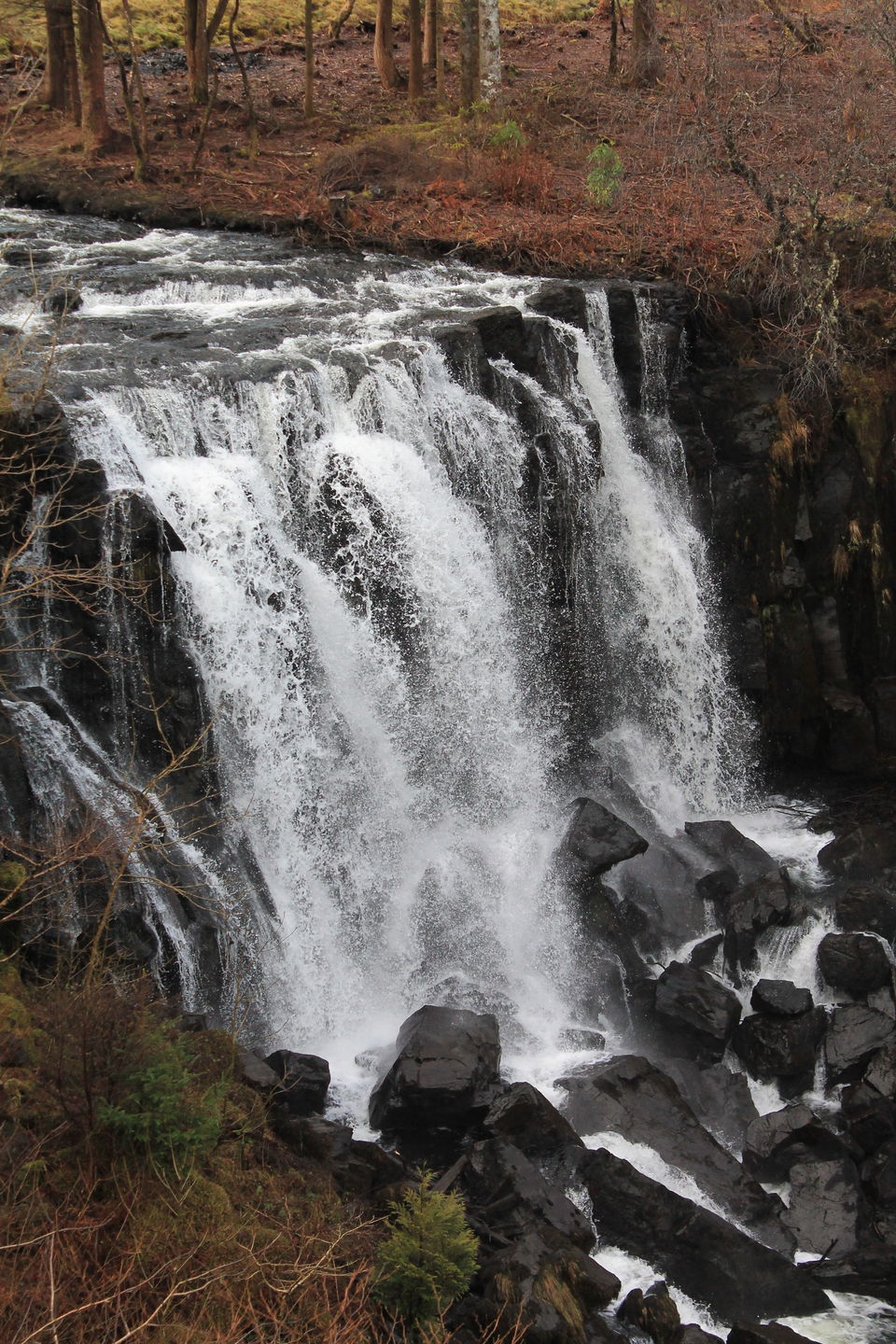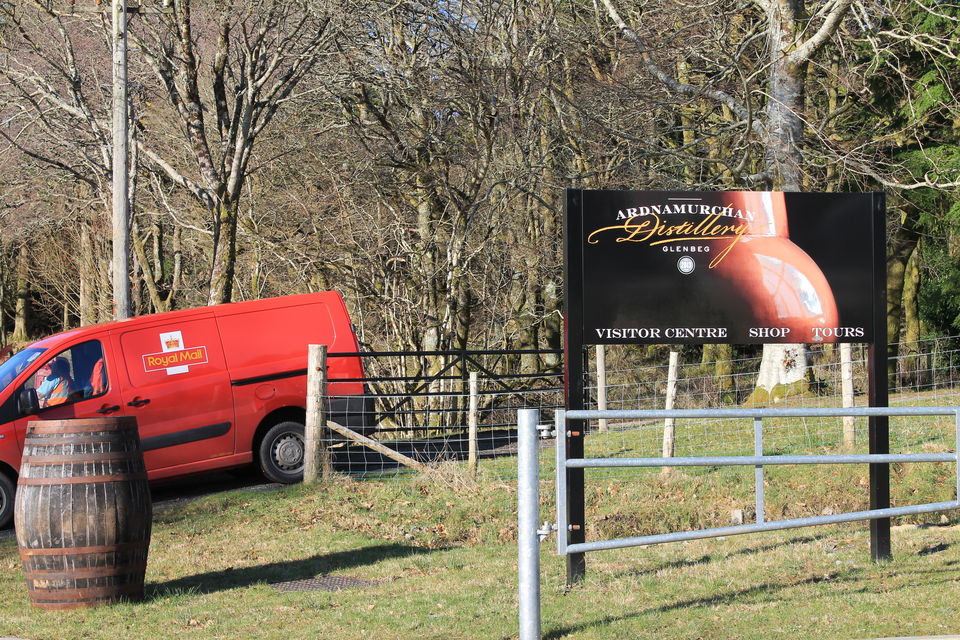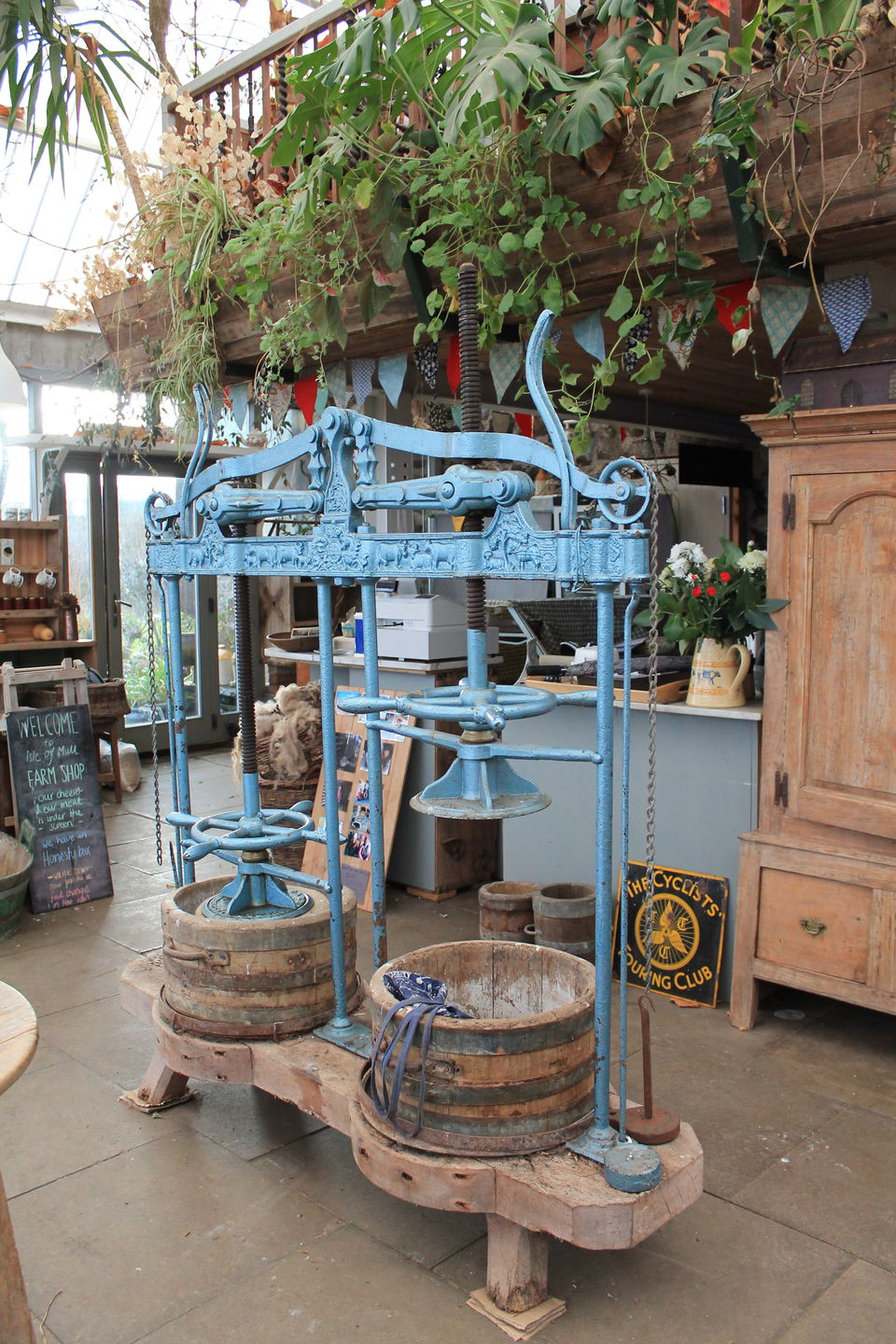 Ardnamurchan and the Morvern peninsula are hidden gems. They are speckled with quaint little towns and ports, and huge estates some of which even house a castle on their grounds. The peninsula offers us a glimpse of unspoiled wilderness with plenty of opportunities to spot wildlife. The views are amazing no matter where you are driving in the peninsula; you are never away from a Loch or a Ben (Lake or a hill in Gaelic). We often found a beach all to ourselves but for the Sea gulls.
The landscape of the peninsula is rugged with jagged hills, serene lochs and ever so near Atlantic waters. Getting transported to a dreamy world is easy when you don't see another soul for miles and miles.
We enjoyed our drives on those narrow, winding single track roads but the thought of using those roads for daily commute in the peak winter with snow and sleet did scare us. The challenges faced by these isolated communities living at the far edge of the mainland is quite unimaginable to city dwellers like us.
The best drives on this trip were from Calgary to Salen via Lagganulva, Kilchoan to Sanna Beag and Lochaline to Drimnin.
We stayed in the Drimnin estate on the Morvern peninsula and used it as a base to travel around Isle of Mull and Ardnamurchan.
This was our itinerary
Day 1 : Drimnin Estate -> Strontian
Day 2 : Drimnin Estate -> Isle of Mull (Fishnish port), you can check the route map here here
Day 3 : Drimnin Estate -> Ardnamurchan, click here for the route guide.
We were not so lucky to taste the local cuisine offered as most of them had their shutters down for the winter. The 'Bothy Bar' at the Bothy Hotel and 'Cafe Sunart' both in the town of Strontian, were open and had a good choice of food and drinks.
We braved the scottish winter and mother nature pleasantly surprised us by providing 3 straight days of Sunshine and clear skies. This trip wouldn't have been the same without the Winter Sun treating us so generously.