The Bering Strait Bridge is no longer a dream.
The idea of this hypothetical mega highway connecting the easternmost border of Russia to the westernmost corner of Alaska has been speculated for years. The Russian Railways' president Vladimir Yakunin finally announced the execution of the project early this year.
So strap yourself in for the world's most extreme road trip from Delhi to New York!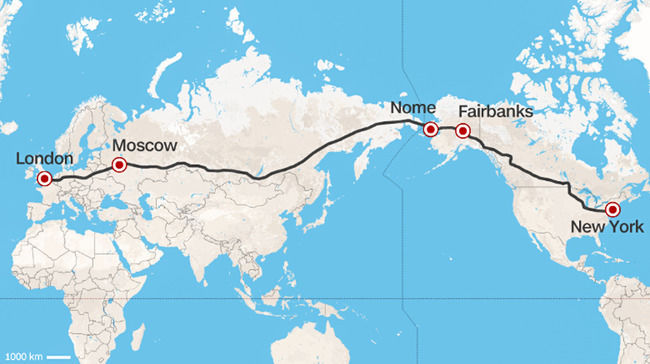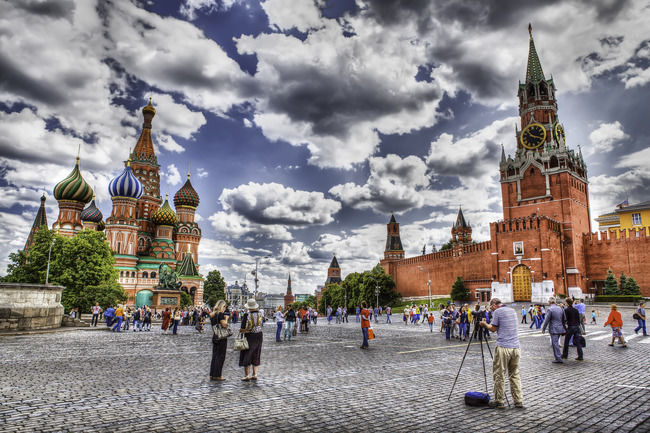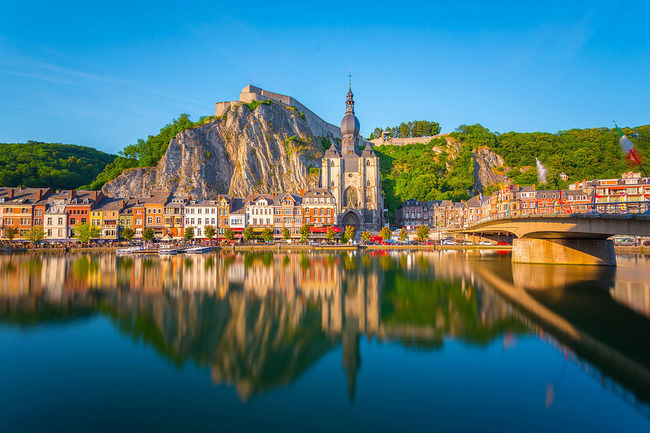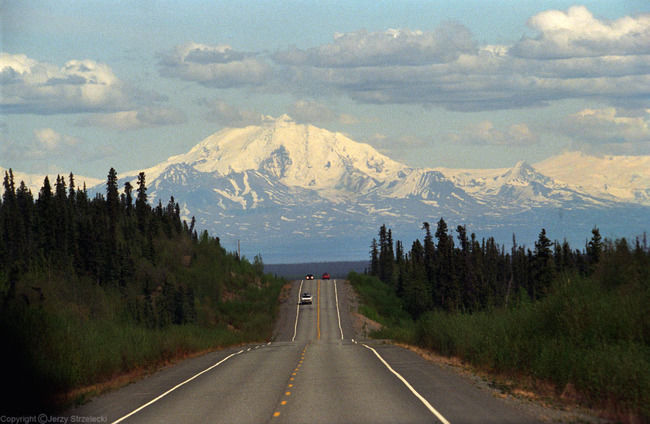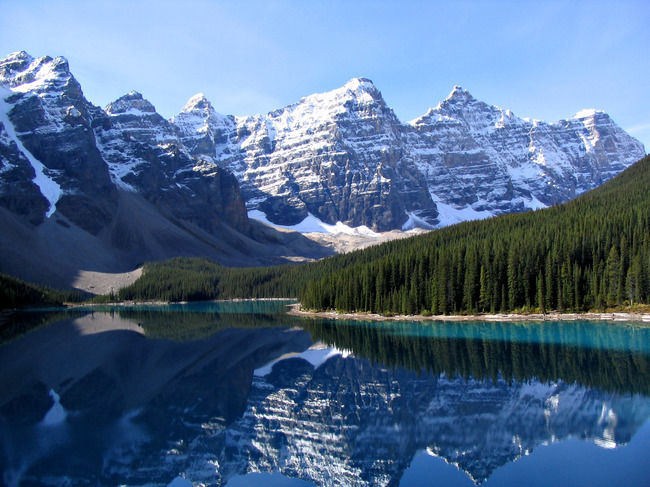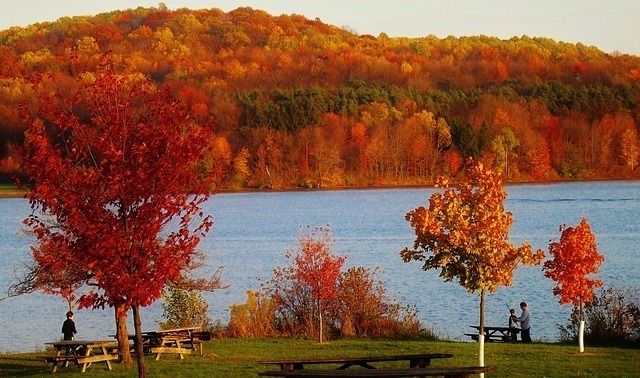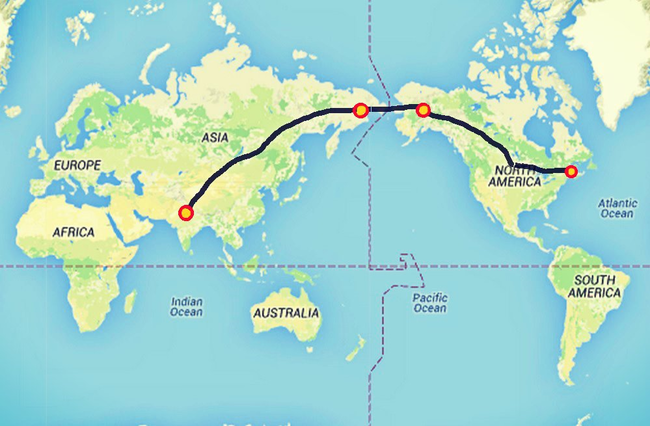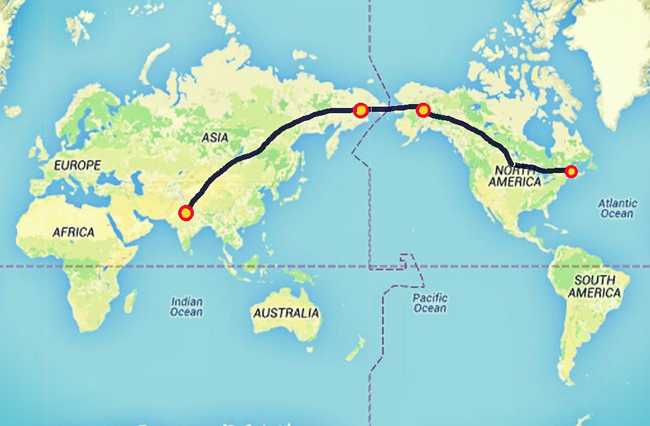 Drive over to Tibet from Delhi via Nepal along the challenging Himalayan Belt. Enter China and do not forget the Chinese registration plate you need for this daunting journey on the road. Ahead in this road trip you'll be crossing the tough patches in Kyrgystan and later Kazakhstan. The country shares its border with Russia and once there, the Trans Siberian Highway awaits you.
The Bering Strait Bridge is the wonder you had been driving all this way for. Crossover through this unbelievable stretch of a highway over the sea. Pay homage to the Russians who have done it again!
Congratulations, you're on the other side of the world now. A straight drive from Alaska to New York via Fairbanks, if you're a road trip junkie from India, place this ultimate roadtrip at the very brim of your bucket list.
A round the world road trip from London to New York is the next best on Bering Strait
What awaits you here is a 12,519 mile stretch of the the longest road encircling the whole world. If the desire to explore the world is burning your gut, here's the route we propose.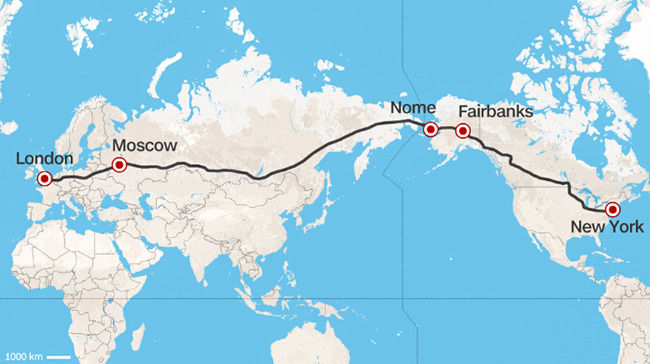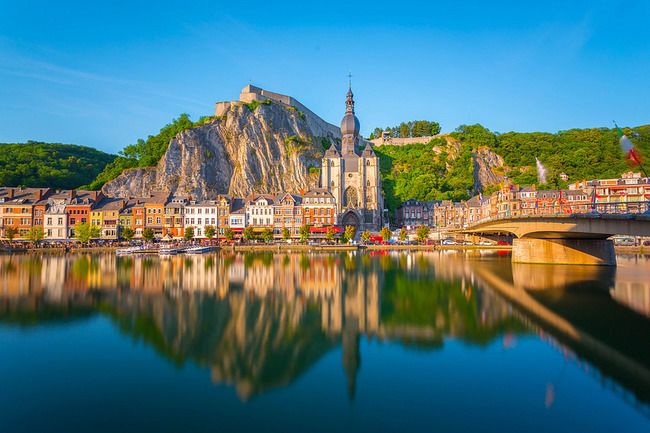 This 1500 miles long journey can be covered within a day. The next 6200 miles stretch would entail a 4 day long drive through the entire Russia. The route would take you on an enthralling trip around some of the major cities in Russia including Moscow.
Connecting two continents, a 55 miles long Bering Strait Bridge would then take you to the other side of the globe.
The construction of the highway connecting the westernmost tip of Alaska to Fairbanks is under speculation. If the plan sees the light of the day, it would lead to an 8 hour long drive through Alaska.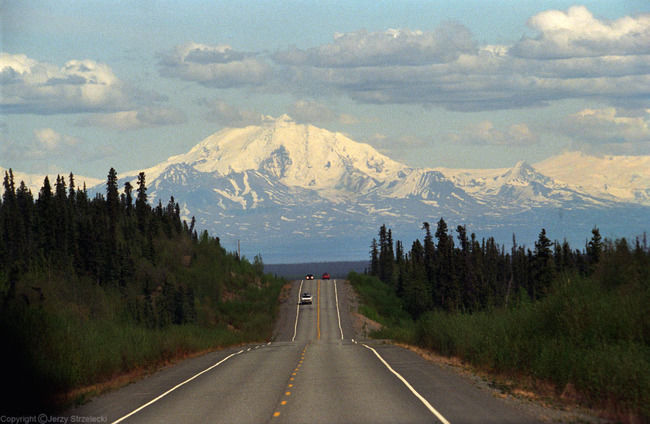 Further ahead a 4244 miles route awaits you which can be covered over three days. You can visit exciting Canadian attractions like the Northern Rocky Mountain Provincial Park, Banff National Park and Calgary, Alberta on the way.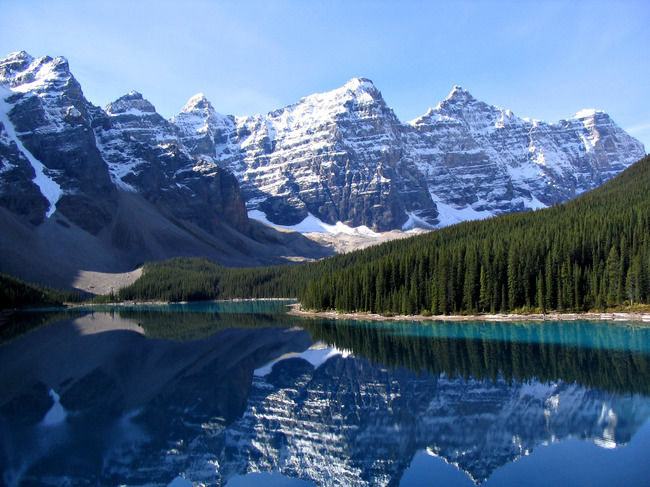 The greatest road trip ends at the New York City and the final stretch would further take you through scenic pit stops around the US like the Cedar Point Amusement Park in Sandusky, Ohio and Allegheny National Forest, Pennsylvania.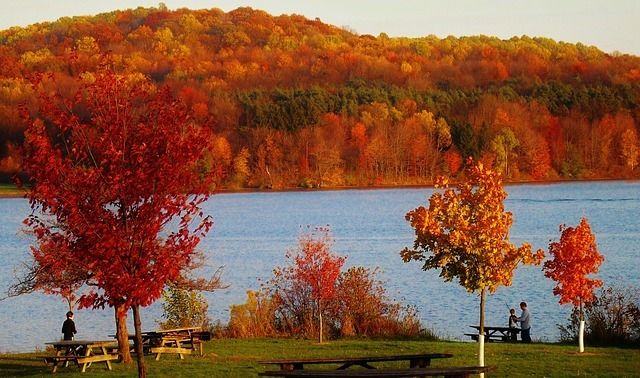 Image Credits: pixabay
If you're an adrenaline junky, this around the world road trip is a promise the future holds for you.
Prepare well!
Like this story about Bering Strait? Share it.
Frequent searches leading to this page:-
getaways from delhi, top 10 largest mosque in India, oldest mosque in India, list of oldest mosque in India, first mosque in world, India to america distance by ship, weekend getaways from delhi