I had been to Alaska before in summer although in Anchorage. So I knew what to expect. I knew its undoubtedly beautiful and there is so much to explore in this state- what one would call is true nature in its raw and wildest form. But this trip was completely different from my Anchorage trip. I would say summer is definitely easy to explore Alaska. Roads are not covered with snow/ice. Easy and cheaper to book your car rental etc. But you need to invest some good amount of time in planning a winter trip up here.
I was very sceptical about going alone in winter. I wasn't confident enough taking a solo trip here. So I asked my best friend Navadeep if he would like to join me. His reaction was " Why do you always want to go to such cold places?" Well, he succumbed to the temptation of Northern lights, Arctic circle, and a much-needed vacation!
Check out our Prepping for Alaska blog to get a good idea of what all needs to be taken care of before you fly in this land of Narnia!
Day 1: Landing in Fairbanks!
This was the start of our magical experience. Godly views of snow clad mountains were clearly visible although it was dark and the sun had already set. I am sure you are aware that the daylight is only for few hours from December here. Sunsets at 3:00 PM and rises at 10:00 AM. Its a fairly small airport with only 6 departure gates. Anchorage is a bigger airport.
We land and before stepping out of the airport we start gearing up with our beanies, gloves and scarves. And then we step out and there it was, I could feel the chill on my face. It was refreshingly cold and beautiful. There were lots of taxi's outside so we got one to drop us to our air Airbnb in Goldstream which is about 20 minutes away from the airport. It was in a fairly remote area. The pathway was covered with snow but good to see that no chains were needed. Seeing uber drivers drive effortlessly here with just their winter tires was assuring. We had a lot of questions for the driver about the kind of cars we needed, basically just to know and be prepared!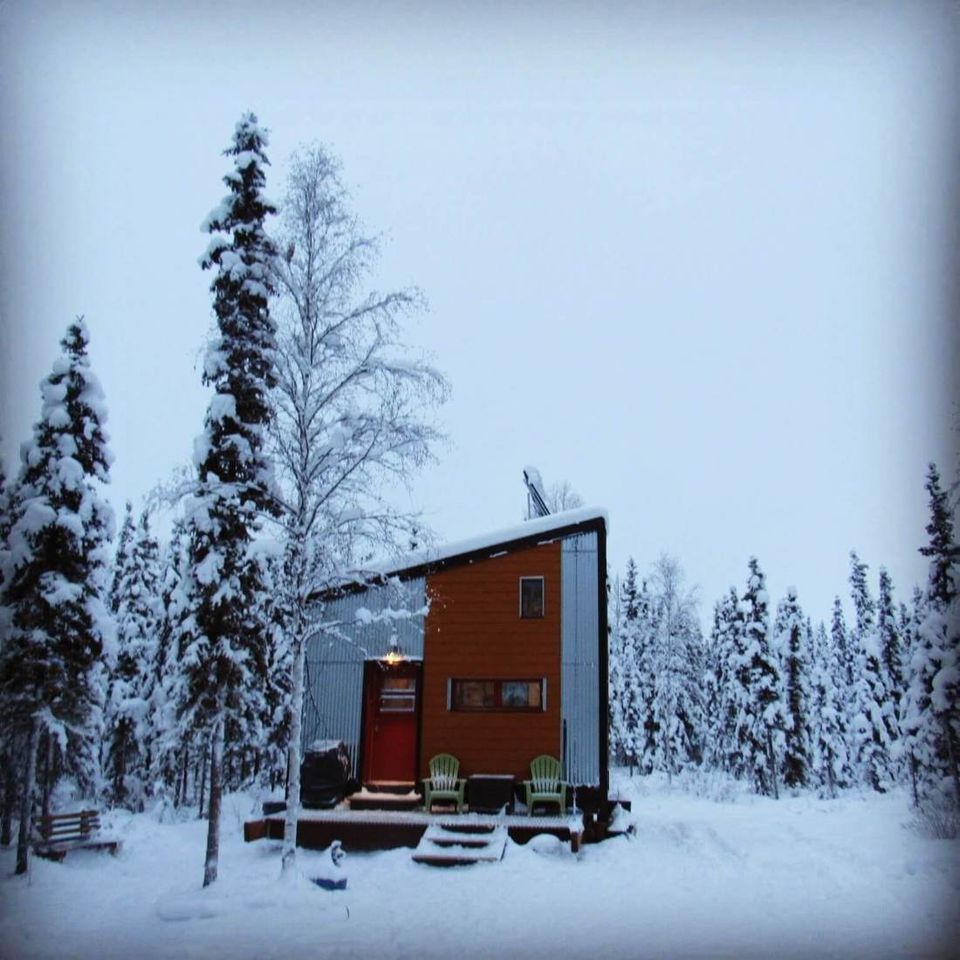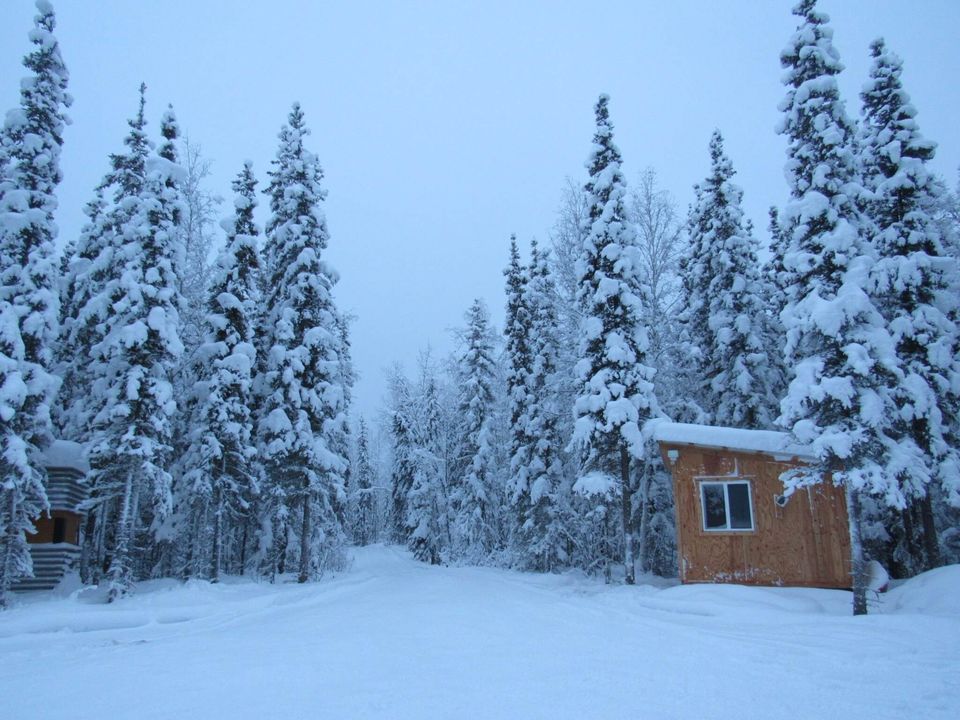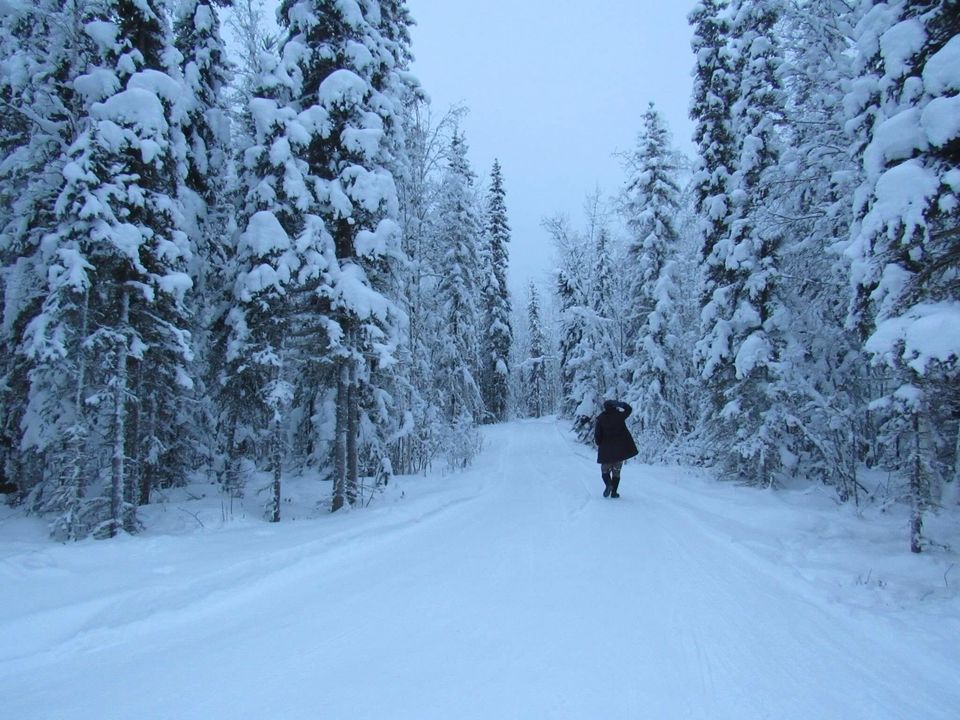 Ivory Jacks is the best pub/bar/restaurant in the whole of Fairbanks. If you want to have a true Alaskan experience of making friends, listening to interesting stories, great food and good drinks, this is the place for it. We went there around 12:30 am and the bar was still crowded with people super friendly and wanting to talk to you. We felt like we were in Texas because of the people, music and ambience. The owner of the restaurant, Dick, was our star and favourite. We enjoyed some drinks, food and good conversations here and left for our cabin again in an uber :p
Day 2: Arctic Circle.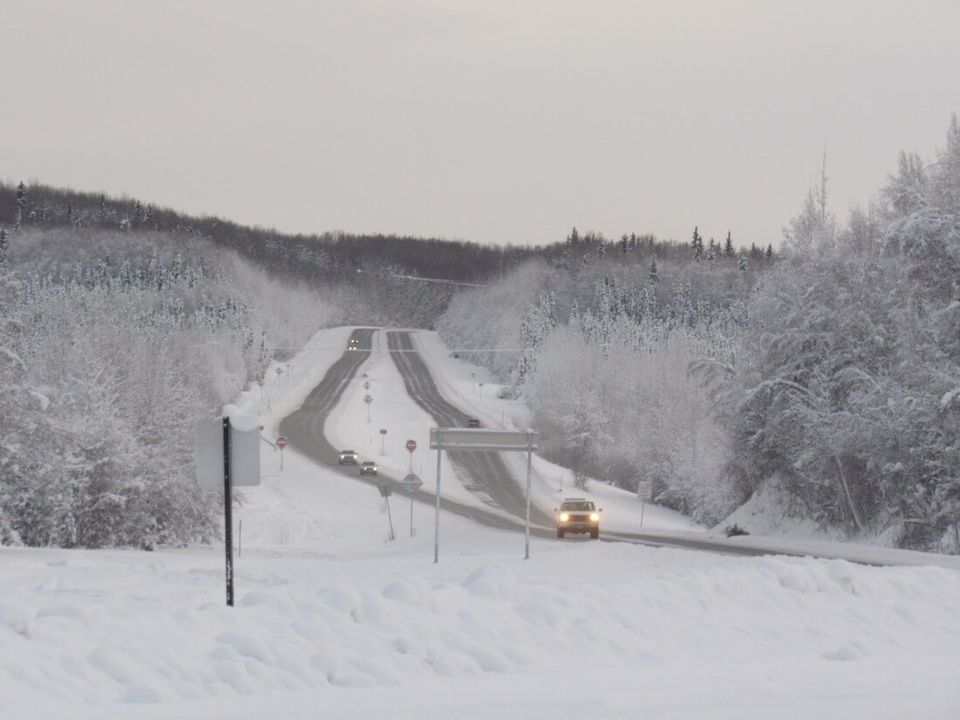 Like I mentioned in my previous blog preparing for should not be taken easily. So we booked our 14 hr tour from Viator and were super excited to see the northernmost point. We got some food at in Fairbanks downtown. here is pretty small and cute. They have a place called which is pretty much their shopping mall and has good restaurants. Our uber driver recommended us The Crepery so we decided to check it out. Good unlimited coffee and crepes. We liked the Mediterranean and the pesto crepes the most. After some food, our pick up was from Walmart. The only Walmart in Fairbanks so it wasn't really difficult to track one. We uber'd there from downtown.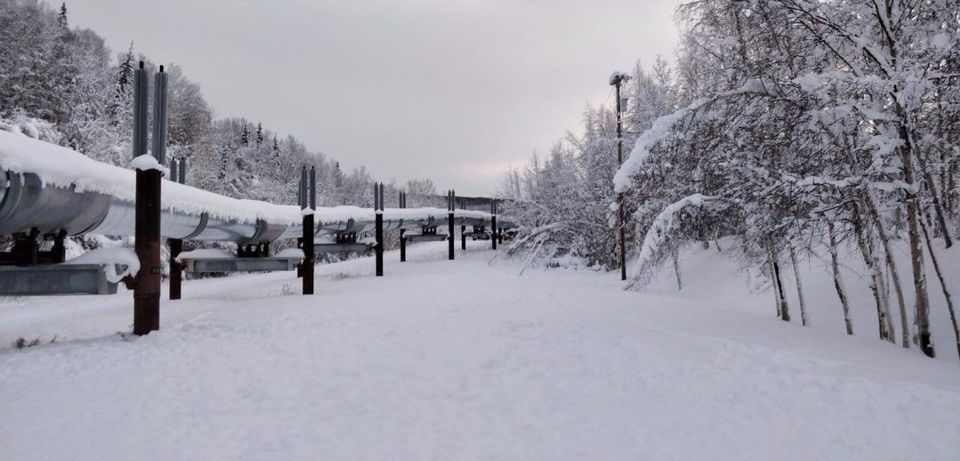 Our tour started from 2:00 PM. Our first stop was the . Now this pipeline has a great history behind it. As to why was this project started and how difficult it was to build it all the way to up north. What I really loved about this project is the pipe literally goes all the way up through the . It's an unbelievable architecture. We could actually see it while driving up the Arctic Circle.
Our next stop was at a gas station which was the last gas station on the way. After this point, you either have to carry your own fuel or buy fuel in which is almost 200 miles of a drive. The total drive from Fairbanks to the is . So this is called Hilltop which is a rest stop/ fuel stop. You will also see some good restaurants on the way. is one of them which is a brewery and a restaurant. After our small stop, we got back on the road. We had 400 miles to cover! On our way, we got some really good view of the Alpine tundra. We stopped at some places to walk on the Tundra and take some good pictures. After covering 200 miles we finally made it on the . Dalton Highway is a gravel road and is heavily used by the trucks. You will see lots of truck driving up and down real fast. After we got on the highway our driver noticed a truck driving super fast so he pulled over to let him pass. However, our driver over did it and we ended up in a snow ditch. We couldn't get out since the tires lost traction. So we waited for another truck to pull us out. After waiting for 20 mins we finally saw a truck, our Optimus prime and it pulled us out. That was a scary experience but we had other people to share it with. We got on the road again.
Our next stop was . It's a small restaurant and restroom stop with really good restrooms. After spending a couple of minutes here we left for the Gates of the Arctic circle. We crossed on our way which was frozen and under the looked really beautiful. After another 200 miles, we made it to the gates and stopped for some time to enjoy this moment of being on the northernmost point. Prudhoe Bay, Cold foot, and Deadhorse are man-made areas for the trucks driving up north. You will find 15-16 people in each place who are paid to stay there to take care of the area and for maintenance. We got a certificate for crossing the Arctic circle ???? After a cup of coffee which was bought for us by our tour guide we left for Fairbanks. We had another 400 miles to cover. We were hoping to see Northern lights on our way back. But it was snowing and the weather was really not with us. We got back at 3:00am in the morning and headed straight to Ivory Jacks for some food and drinks. We were in love with this place. The owner and the chef were the only ones there when we arrived, we had the best time and it was a perfect way to end an amazing day.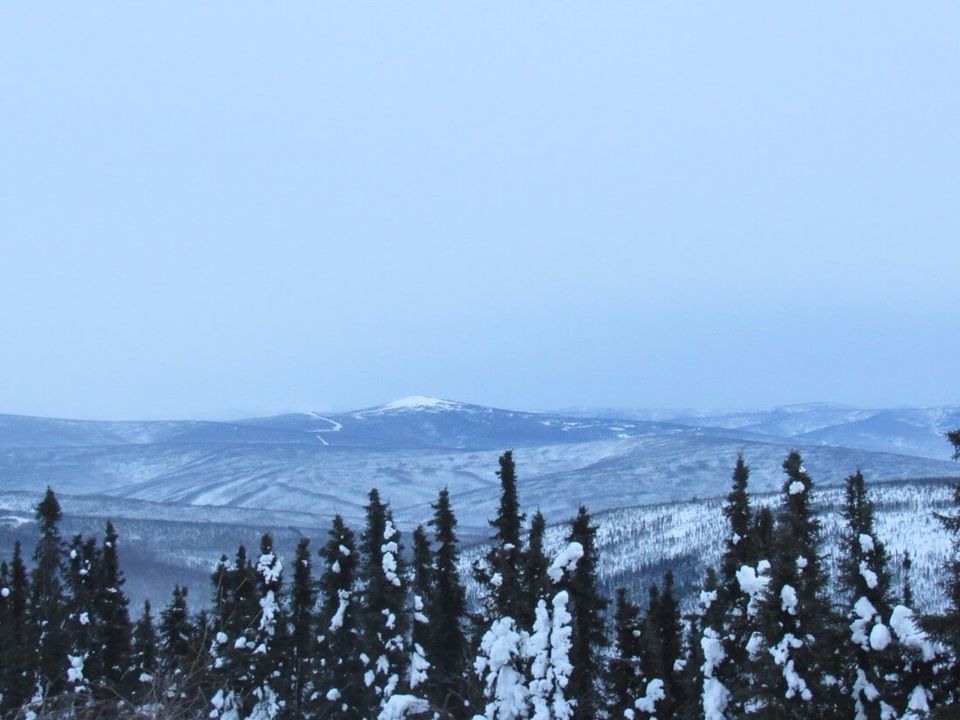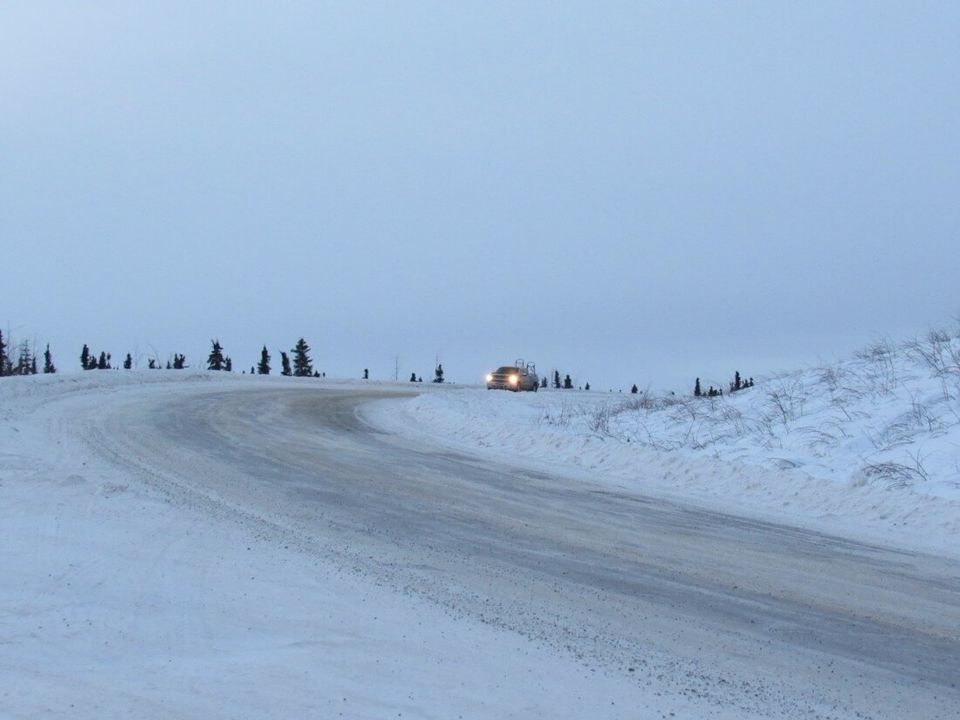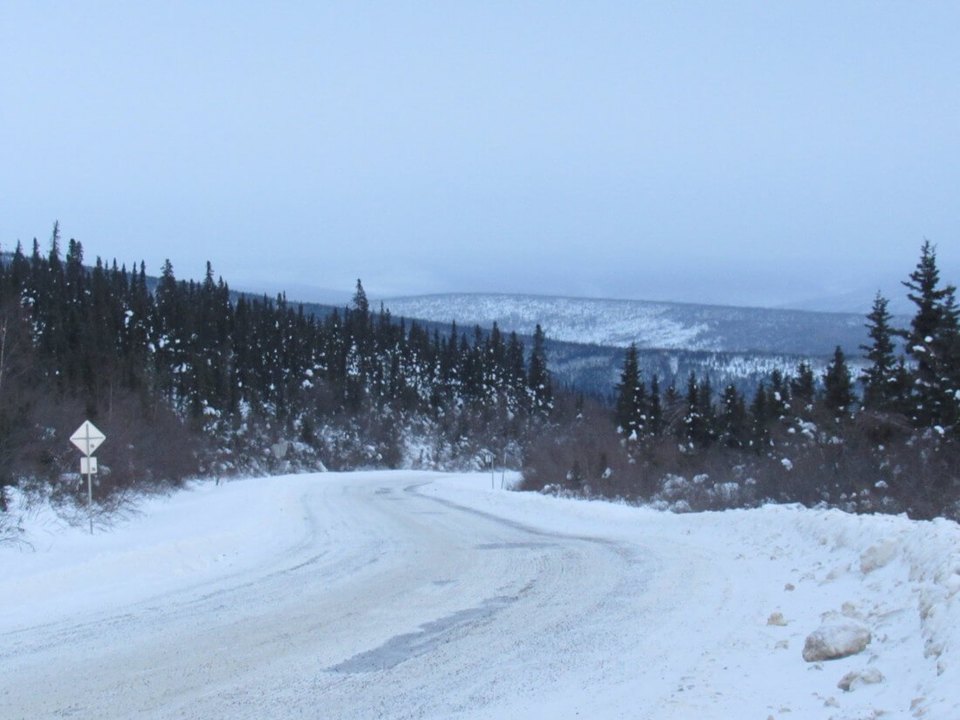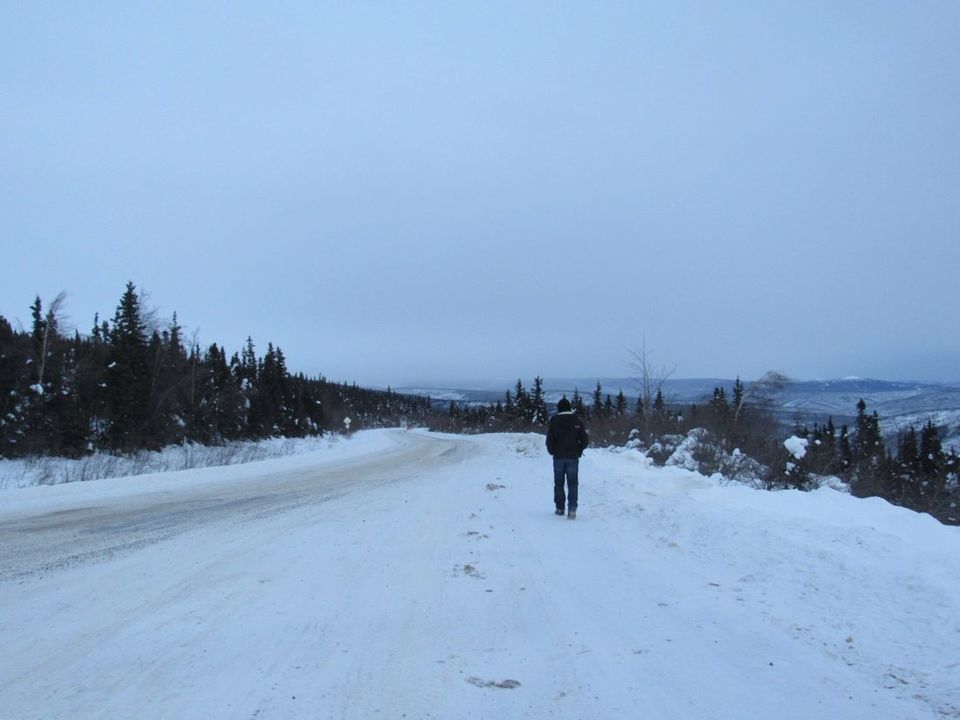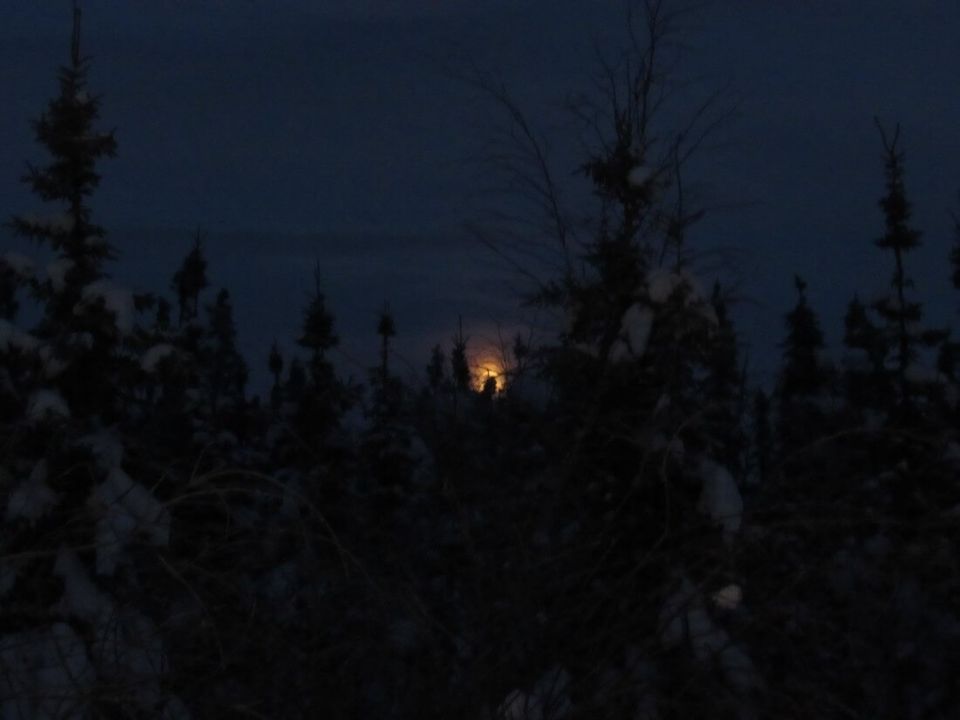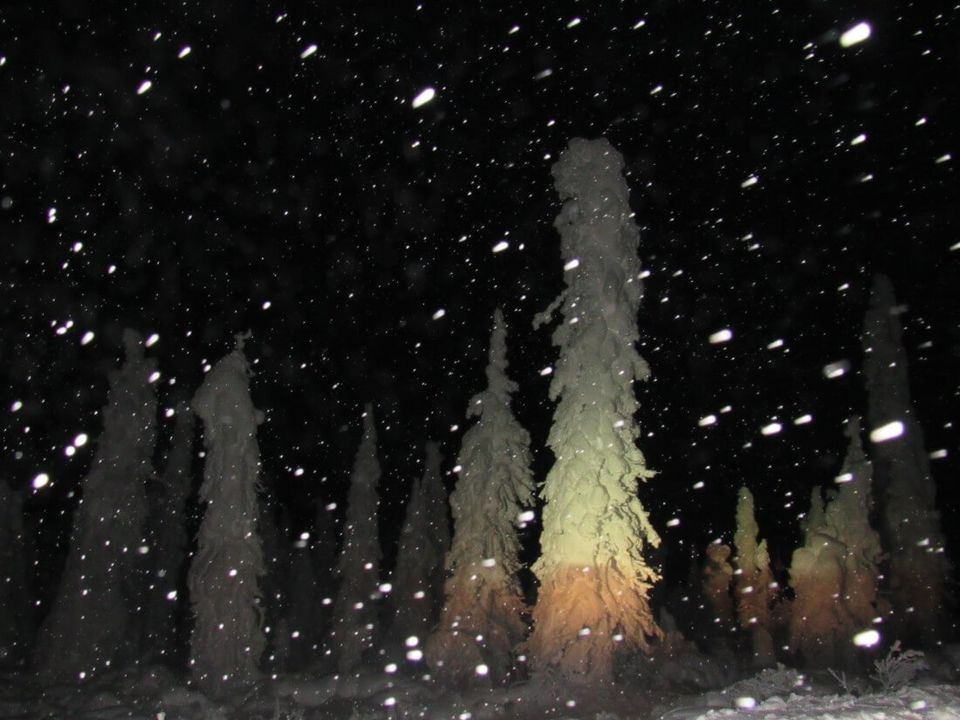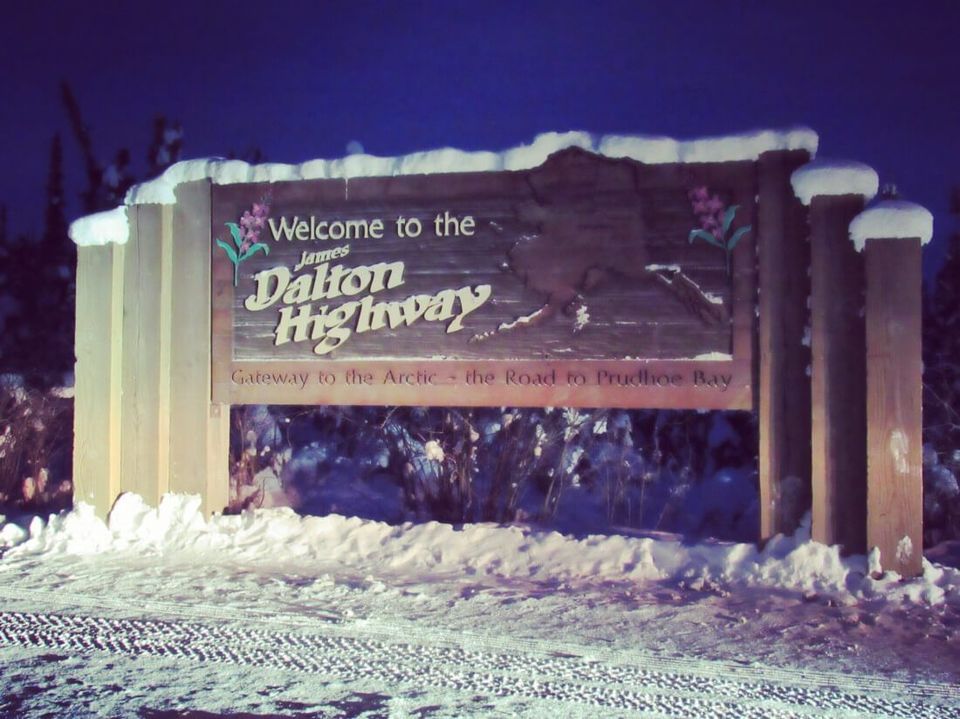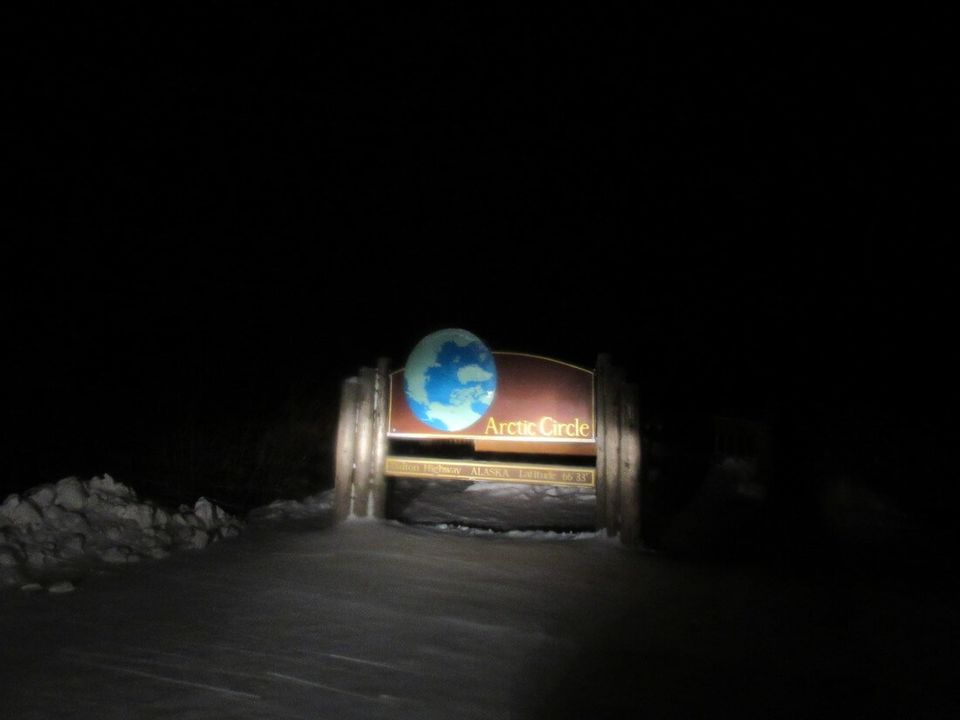 We had to pick our rental up from the Airport. We booked a pickup truck and left for some brunch in downtown Fairbanks. The bad news was after we finished with our food our car battery had already died and we were stuck. So we had to call the rental company and they got us an exchange. That was pretty bad since we didn't expect the car to die already. We were aware to plug the cars in only when we weren't going to use it for the longest time, so for it to die in 30 minutes was scary. But we got a better car Toyota 4Runner. and are around 1 and a half hour drive away from the city. It's a wonderful drive. You need to be aware of moose's around the road. So a quick tip if you see a moose on the road just stop don't try to drive around it. Just stop and wait till it passes. Luckily we didn't have to stop and wait. We saw a couple of them on the side of the road. There is no network when you are far up inside on Chena hot springs road.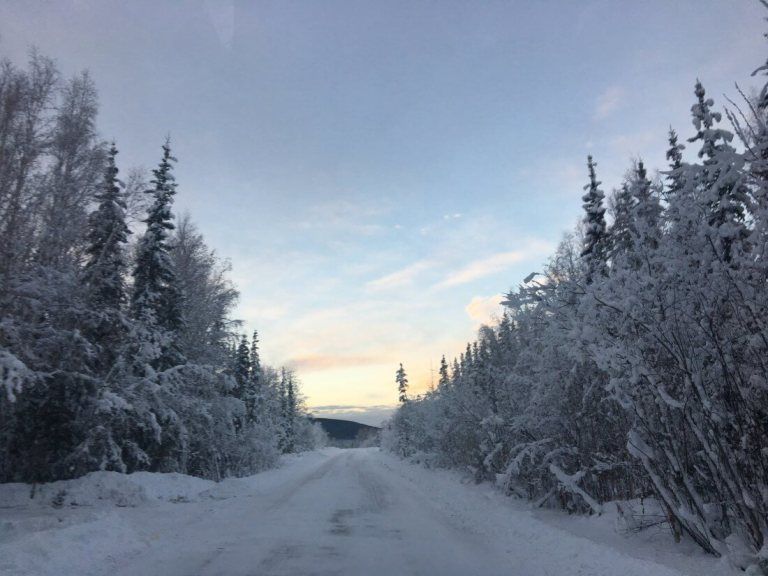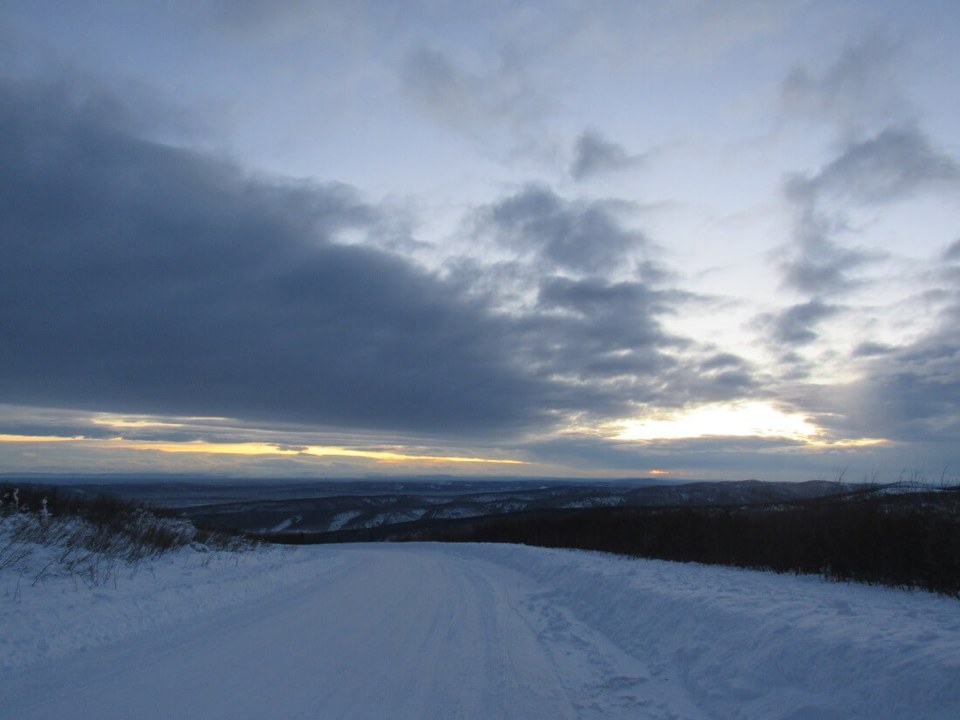 Chena hot springs is also a resort. So you can also stay here for a day. They have and hot springs. We booked an ice museum tour for 7:00PM. So until then, we decided to enjoy the hot springs. The hot springs were the most amazing and surreal experience. They have two indoor jacuzzis and hot pool. They also a hot pool and Hot springs. The actual springs are huge. We got here after sunset so we couldn't really notice the colour of the springs but the water was pretty clear and each part of the springs had different temperature levels which were pretty awesome. We spend a couple of hours here and then took a much-needed shower :p and left for the which was right next to the hot springs. The hot springs cost around $40 for two and the ice museum tour is $60 for two people which include one appletini per person. The tour is for about 45mins. They serve the drink in their sculpted ice glass. We were hoping to see northern lights since the sky looked a little clearer than the rest of the days. But unfortunately, today was not our day either. After we got back to the city we followed the ritual and went to ivory jacks again. Every day was a different experience here ????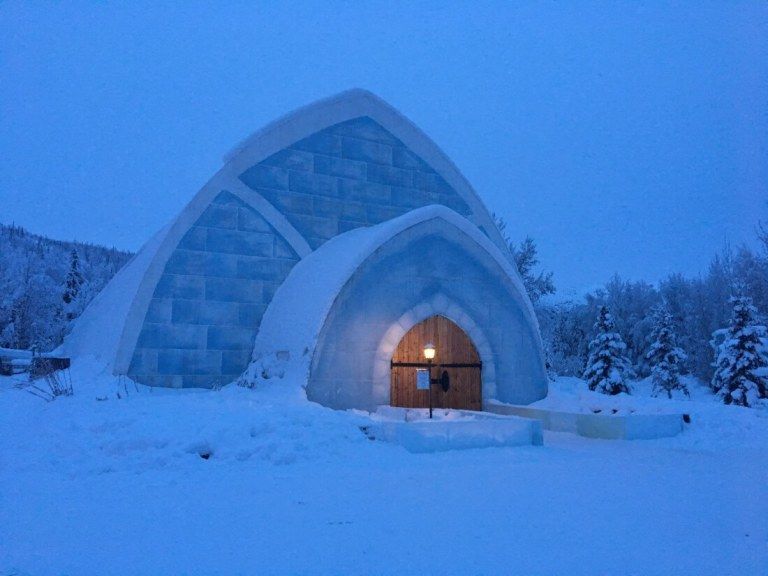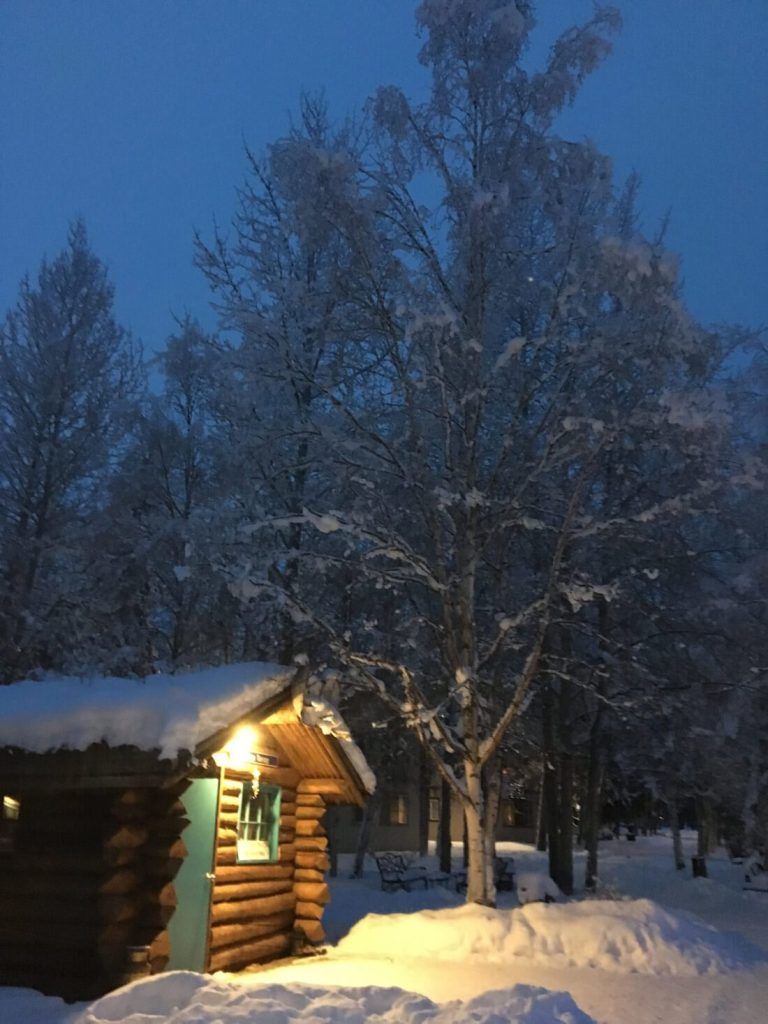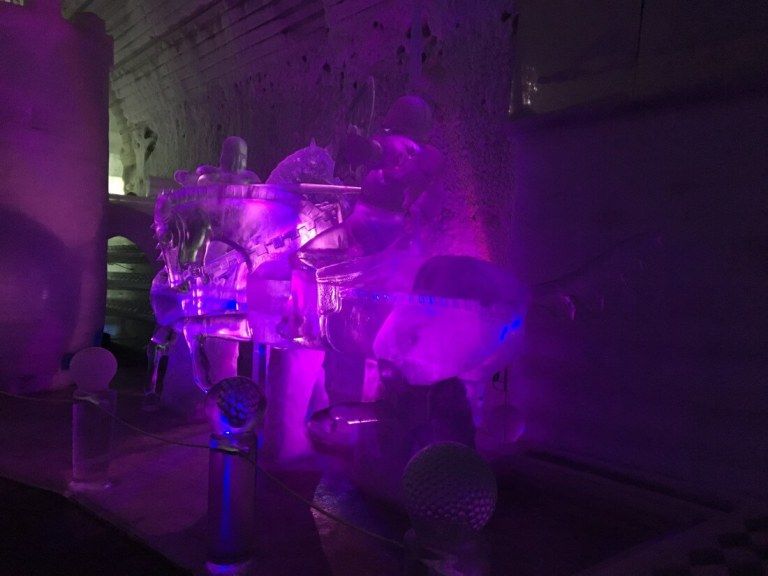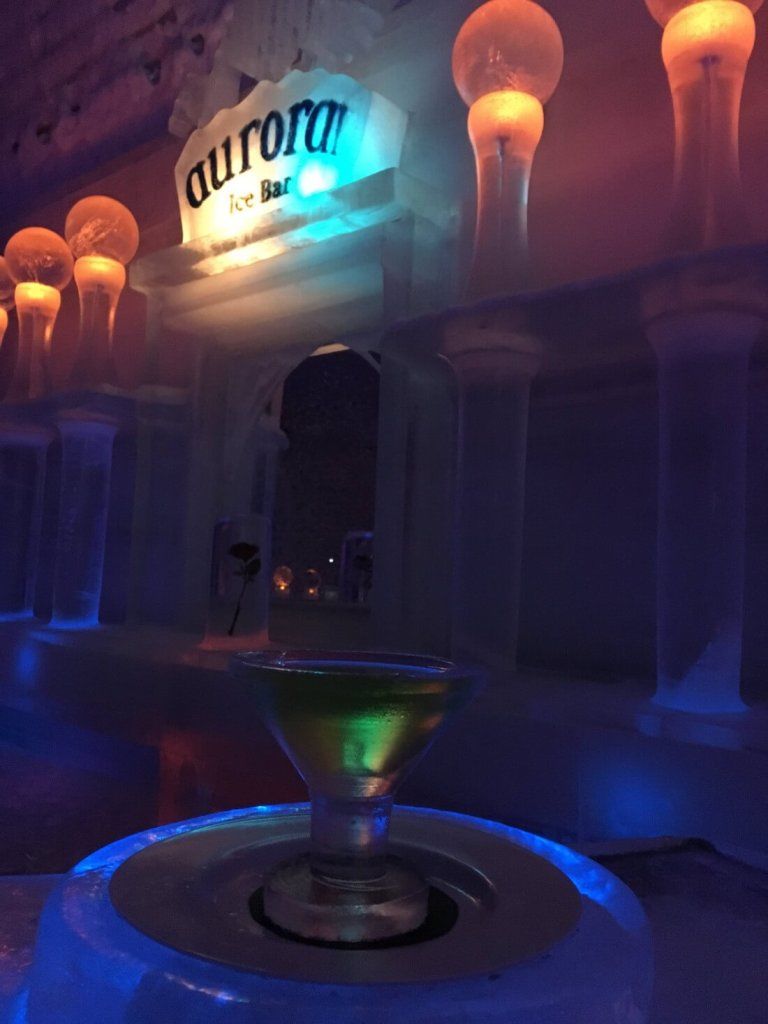 Day 3: Chasing the Northern Lights.
We decided to just drive around on our 3rd day here. We drove to . You get to see really good Christmas tree ornaments here. They have really good fudge. We munched on some chocolate and raisin and chocolate and smores fudge. We then drove to get some food at , good Mexican food. We then drove to to try our luck. This point is also supposed to be good for viewing aurora's if it's a clear day. We were literally chasing clear sky at this point. The dome is around 30 mins drive from Goldstream where we were staying. It's undoubtedly another gorgeous drive filled with beautiful views. When we got up there, we couldn't really see clear sky and it was cloudy. We asked someone if there were chances of seeing the lights. So after spending some time there, we left for Ivory jacks again ???? for some food and our last night in the city.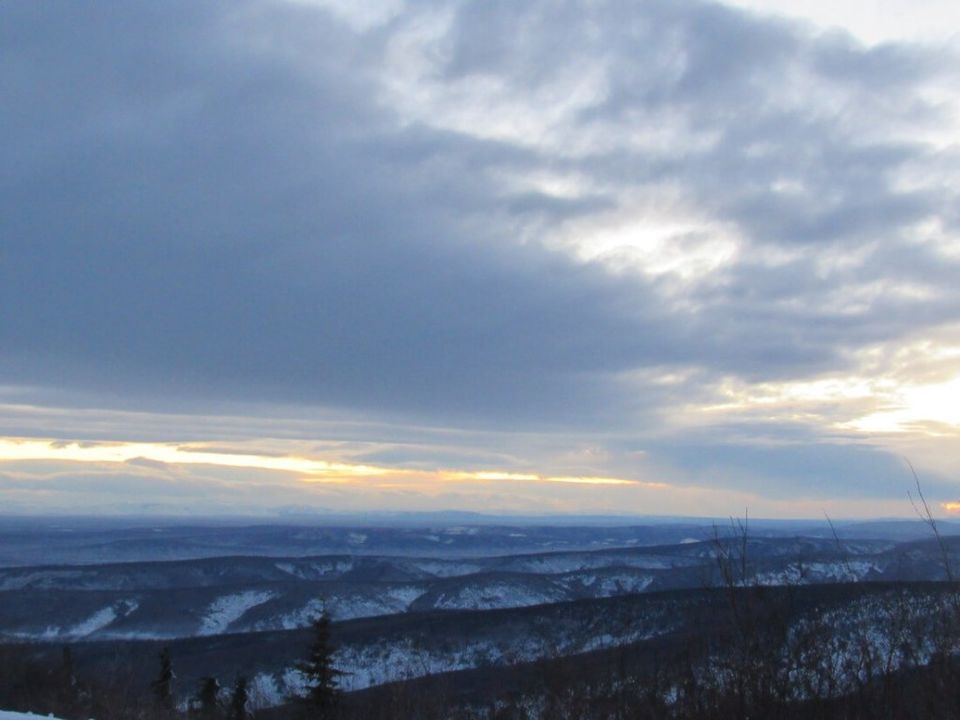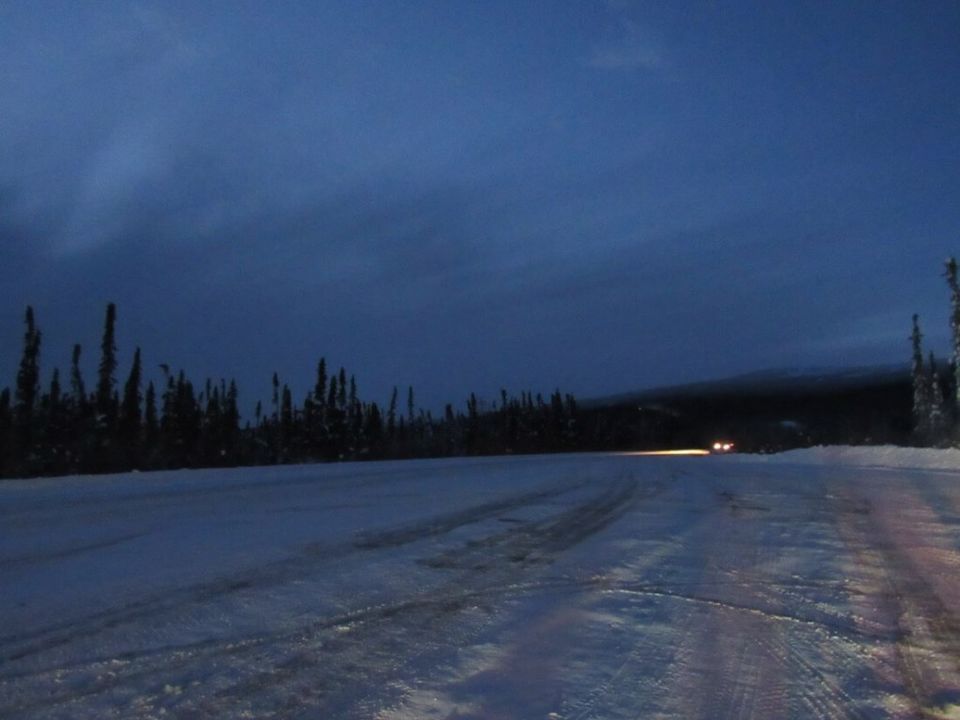 Day 4: Flying back to Seattle
We were actually sad to leave this winter wonderland. It really felt like a different world during our stay here and we were just not ready to get back to routine. We went to for some lunch. This was another great place with amazing people around. The owner of the restaurant was pretty warm and welcoming. Food is pretty good too. We spent a couple of hours here and left to get some coffee from . This coffee place was the only one which looked pretty hipster and urban. But this place does have good coffee. After our coffee break, we did some shopping in and which are two really good places to buy local stuff from and are right in downtown at a walkable distance.
We had a flight back at 5:00PM and were all set to leave ???? So here we are, after having not seen the Northern Lights, but having the most fun, in what I would have imagined was the most desolate of places for a visit if it weren't for the lights. But Fairbanks really did a number on us. We were taken aback by how simple it was. All you need to do there is sit back, talk to people, go places and basically take it all in. You cannot visit there, you can only live it. And I have, more than I would have ever imagined. Not seeing the Lights was probably a good thing, as now I have an unchecked item on my bucket list and a reason to go back there.