If the sight of rolling dice somersaulting its way across the green table bewitches you, if you love games of risk, and you hate to keep your money, then the next few pages has what you're looking for... along with all those things your mother warned you about.
Where its all at...
Gambling is a lot like being mugged by a large, friendly man covered in neon lights that gives you a 25 per cent chance of getting your money back with interest. Unlike good ol' fashioned back alley mugging though, gambling is a choice; a choice that balanced, rational, and emotionally stable people avoid like the plague. After all, no normal, productive member of society wants to be stuck in a casino at 4 am surrounded by a grisly cast of addicts. Why? Because rational people with emotionally stable lives only have stories revolving their work, their children, or their pets.

Walk into any casino in the world after midnight. Seriously, bookmark this and only continue reading once you're inside. Look around. You've entered the melting pot for all of society's diverse quirks, outcasts, eccentrics, and misfits. It's like The Breakfast Club, just with infinitely more sadness (or character). But we have to admit, new casinos and integrated resorts have radically changed this picture. The modern gambling landscape is familyfriendly, more gentrified, high tech, elegant and accessorised with fabulous entertainment and dining options. We look at the top destinations that offer the best in class.




Vegas was built in the middle of the desert and founded with tourism in mind. The city built casinos, hotels, amusement parks, and most importantly, a reputation as the premier tourism destination for fans of gambling and nightlife—earning the moniker 'Sin City' in the process. Although Vegas has been another victim of the recession, the gambling capital of the US can still coast on its reputation as a popular destination both for fans of gaming and regular people. Las Vegas was the world's premier gaming destination for much of the20th century (and still is in the eyes of many), but in terms of the amount of money running through its vaults, it's been replaced by another city—Macau.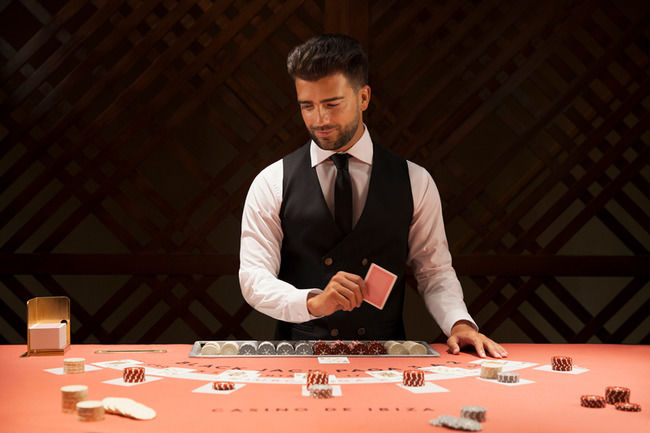 The gaming industry in Singapore is still very much in its infant stage, as it was only legalised on the island nation less than five years ago. Fortunately, it came out swinging with the opening of the Marina Bay Sands and Resorts World casinos with 2,500 rooms, a Universal theme park, and a three-acre piece of land containing nightclubs, gardens, swimming pools, and other leisure activities named the 'SkyPark'. Singapore's proximity to China offers an attractive option for the nouveau riche Chinese to spend a weekend away at a luxurious destination.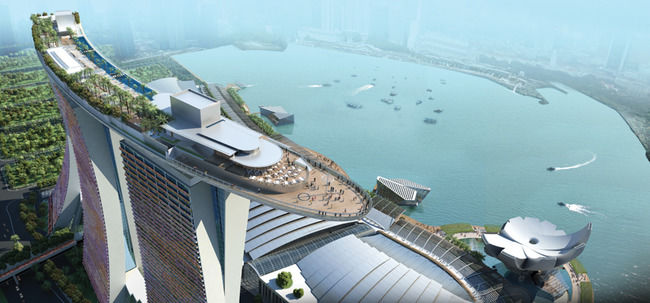 The most famed and legendary gaming destination in Europe is without a doubt Monte Carlo, situated in the tiny principality of Monaco. Monte Carlo's wealth and history are a direct result of the establishment of casinos in the 19th century—and the newly laid railway system—that brought in the wealthy from all across Europe. The gaming culture in Monte Carlo is second to none, and the breathtaking views of the Mediterranean Sea certainly don't hurt. This place isn't for chump change, though. If you're going to gamble in Monte Carlo, you should come prepared. It'll only make it more fun when you're ordering drinks at the bar feeling like James Bond in Casino Royale.
YOUR TYPE: You like to dress formal when you're blowing up vast amounts of money and you like to hob-nob with the European and Russian elite. Don't be surprised to find movie stars or sporting legends betting next to you.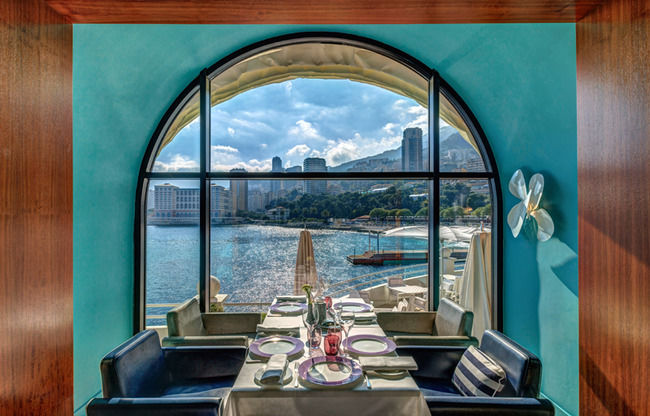 Macau, the world's largest gambling hub, is a one-hour ferry ride from downtown Hong Kong. A former Portuguese colony, Macau is a semi-autonomous special administrativeregion of China and comprises a peninsula and two small islands off the coast of southern China. Macau is host to dozens of brash casino hotels, including the Venetian, the Wynn,the Sands, MGM Grand and StarWorld.
YOUR TYPE : With lots of entertainment and engagement for the family, you can combine serious gambling time on your own or with friends, while the family can be out enjoying all the adventure, food, shopping, and heritage in a super safe setting.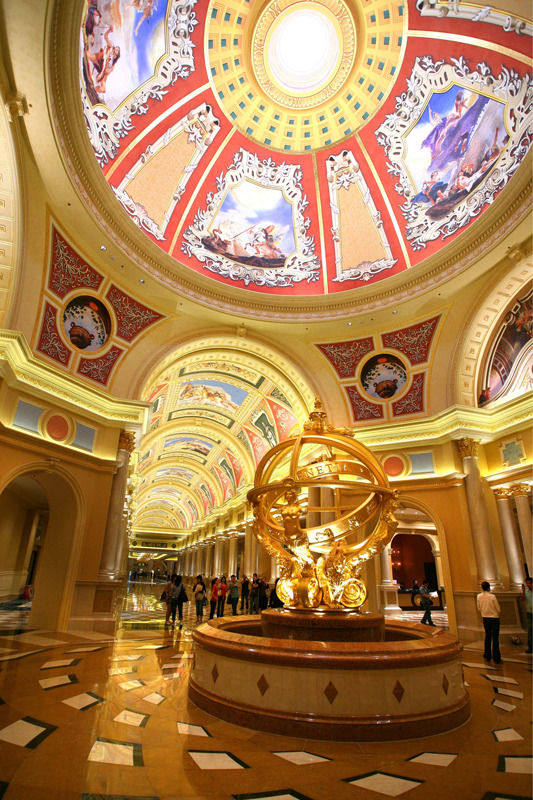 PALMS CASINO RESORT
What's Palms doing here? Two words: Fantasy Suites. Think a suite with an indoor basketball court, an all-pink room for Barbie's grown up fans, and an erotic suite for X-rated entertainment. Then there are restaurantsand bars, a cinema complex and concert venue, and a monstrous casino.
Two Story Sky Villa: Your extended family can fit into this two-floor suite (if you're a family that gambles together). Perks include your personal massage room, a glass-enclosed cantilevered pool, private terraces overlooking the The Strip, and round-the-clock butler service. US$20,000 upwards; palms.com
BELLAGIO HOTEL AND CASINO
The Bellagio and its dancing fountains are of many movies, and we have it on good authority that this is where celebs come to lose their dollars. This hotel-forthe- rich has an art gallery, a conservatory, and botanical gardens. It's also the house of O by Cirque Du Soleil.
Presidential Suite: Sprawling over 4,075 square feet, this two-bedroom suite has its own conference room, indoor garden and fountain, and a solarium. Moreover, you enjoy VIP concierge service.
HÔTEL DE PARIS MONTE-CARLO
Parisian actress Sarah Bernhardt lost a lump sum at the 19th century Casino de Monte-Carlo, took a strong dose of sleeping pills, but survived. She vowed never to set foot in a casino. Winston Churchill visited in 1932 and came back in 1945 after the war and declared, "Gentlemen, let's pick up where we left off." Fast forward to the era of James Bond… the furniture has become antique, and the world around it has changed. At the historic Hôtel de Paris Monte- Carlo, you'll find yourself in a blackand- white photograph where such personalities are standing under crystal chandeliers draped in their finest. The intimate hotel just has 47 bedrooms, and its three restaurants and legendary wine cellar are worth taking a trip for.
Diamond Suites: The Winston Churchill would be our pick, but it's under renovation. However, the Charles Garnier suite overlooking the casino, is a great alternative with two bedrooms and a lounge with dining area. Its bathrooms feature grey and white mosaics that are no less than an artwork. US$9,115 upwards; hoteldeparismontecarlo.com
THE ST REGIS MACAO
Check in here—if only for St Regis's signature (and Macau's first) 24-hour butler service. Opened last year, this is the brand's grandest hotel with 400 rooms and suites, the Athletic Club, the Iridium Spa, and The St Regis Bar. The Presidential Suite: A rich man's not-so-humble abode, this three-bedroom suite overlooks the Cotai Strip. Decorated with oriental-inspired furnishings, it has four bathrooms, living and dining areas, an entertainment room, and a gym. US$3674 upwards; stregismacao.com
THE VENETIAN MACAO 
The larger-than-life resort has recreated Venice, and how! Gondola rides in artificial canals, sky ceiling, rooftop murals, more than 40 restaurants, a theatre promising Broadway musicals, and a multi purpose Cotai Arena—now you know why it took US$2.4 billion to build this 3,000-suite resort. The rules are relaxed here, so slippers and shorts won't cause a gasp of horror. Cielo Suite: Two bedrooms, a media room, a spa room, living and dining areas, and marble bathrooms make this 3,830-squarefootsuite so grand. venetianmacao.com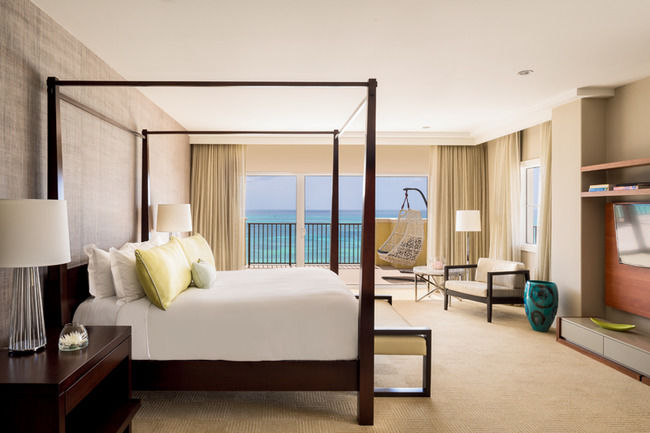 ATLANTIS, PARADISE ISLAND
A tropical destination, a grand casino (largest in the Bahamas), an outdoor gaming pavilion, and a large marina with private yachts—this is the stuff that classic Hollywood movies are made of.
Pack your best floral prints, some chic loungewear (this paradise-themed resort has world-class restaurants), and your golf set for a holiday in the Caribbean.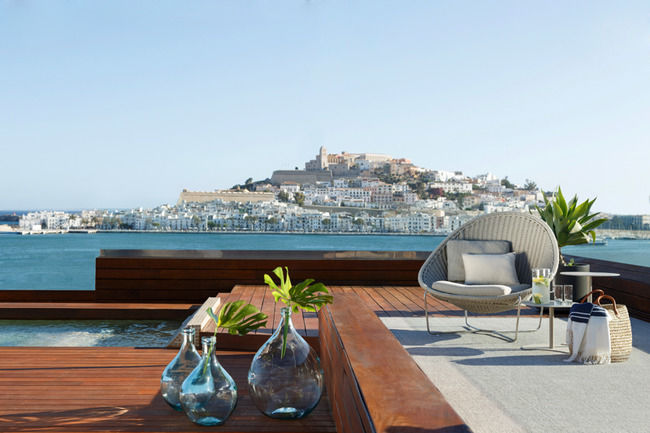 IBIZA GRAN HOTEL
Far from the hipster carousers, this art hotel is perfect for those looking for some quiet time (yes, in Ibiza). Lounge on a Balinese bed by the adult-only pool, try their After Party Detox at the spa, or simply watch the sky change colours above azure waters. The 37-year-old casino, connected to the hotel, will allow you to perfect your poker face. Gran Suite Mirador De Ibiza: Tha two-floor suite has more space than you'll need—two bedrooms, two bathrooms, and a grand terrace with large Jacuzzi that fits eight. From up here, you can escape the madness, the chaos, and the noise (soundproofing was a good call) that surrounds the island and devour the sight of Ibiza's Old Town. US$3,800 upwards per night; ibizagranhotel.com
THE RITZ-CARLTON ARUBA
The Ritz-Carlton Aruba on Palm Beach has a gorgeous waterfront location, four F&B venues, dedicated concierge service, a business centre for people always on call, swimming pools, and a fitness centre. But, the 24-hour casino with slot machines and game tables is what draws players. The Ritz-Carlton Suite: Listen to the sound of waves from the wraparound balcony of this 2,390-square-foot suite—the Caribbean Sea is right outside your window. Small groups can have private events here since it has a spacious living room and a separate dining area that seats eight. But what we like the most is the master bathroom with Asprey bath amenities, an outdoor shower with views of the sea, and a Jacuzzi.
THE RITZ-CARLTON ARUBA DEAL
Book the Presidential Appeal Package that includes champagne on arrival, access to Club Level, Presidential Welcome Amenity with Dutch cheese-tasting and a Red White and Blue Agave cocktail;an in-suite massage, a personal shopping escort, and a private tour of Aruba's California Lighthouse. US$5,000 upwards; till November 30. ritzcarlton.com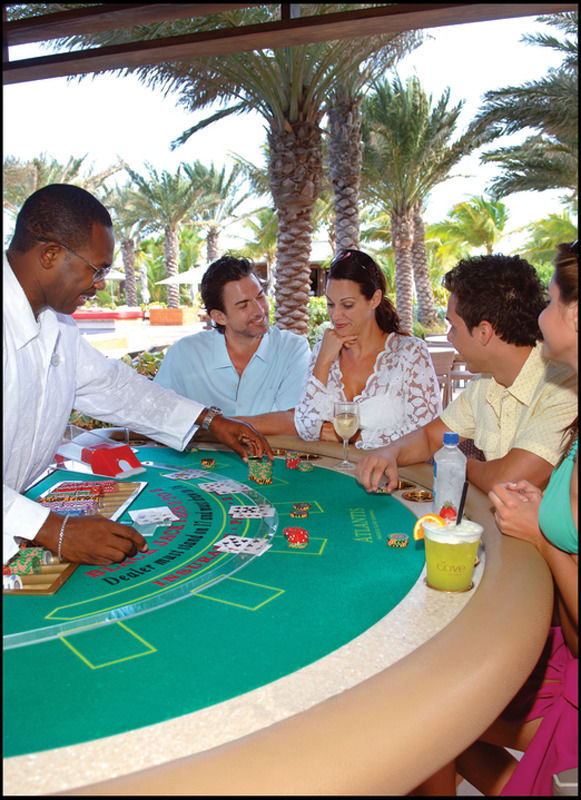 Entertainment Highlights
Burlesque, Broadway shows, concerts, and Cirque du Soleil: Pick your flavour—any flavour—when it comes to the best stage shows in Las Vegas, Macau, and Singapore. If you're not sure which Las Vegas show is right for you, choose a showgirl classic like Jubilee! or a Cirque du Soleil standard such as Mystere.
DAVID COPPERFIELD MGM GRAND LAS VEGAS
David Copperfield at MGM Grand, Las Vegas: Hailed as the greatest illusionist of our time, watch Copperfield over an amazing evening of grand mind tricks!
Jabbawockeez, MGM Grand Las Vegas: The current superstars of hip hop are performing all through from September till December at the MGM Grand, Las Vegas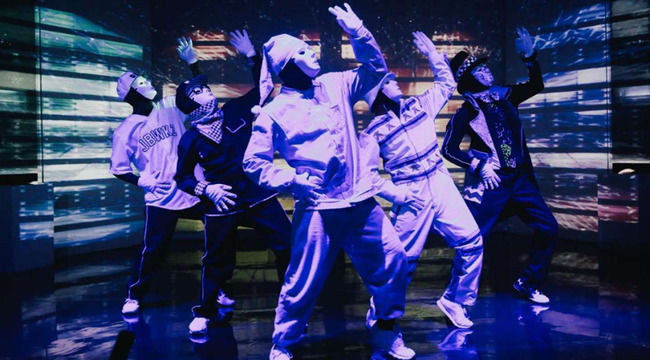 O BY CIRQUE DU SOLEIL BELLAGIO
Cirque du Soleil weaves an aquatic tapestry of artistry, surrealism, and theatrical romancein the timeless production, 'O'. The international cast of world-class acrobats, synchronised swimmers, divers, and characters perform in, on and, above water to create a breathtaking experience in a magnificent theatre reminiscent of a European opera house. Starting October 9.
THE HOUSE OF DANCING WATER CITY OF DREAMS MACAU
An astounding show that had a custom-built arena constructed over five years, featuring over 2,000 seats, a 270 degree view, an investment of over HKD$2 billion, this is one of the biggest shows on the island. Runs throughout the year and tickets can be bought along with suite stay packages at several properties.
MICHAEL JACKSON ONE
An electrifying fusion of acrobatics, dance, and visuals—the show has been hailed by Rolling Stones magazine as a "virtual parade of 'WOW' moments." Performing live at MGM Grand all through October till December 2016.
BILLY IDOL
Billy Idol Forever is Idol's first and only residency, exclusively at House of Blues Las Vegas. Starting October 19.
High Rollers' Suite Dreams
Macao has got Venice and all eyes are set on its new Parisian resort. Opening this month, The Parisian Macao brings its own Eiffel Tower, 3,000 rooms, pool deck with water park, theatre, shops, and restaurants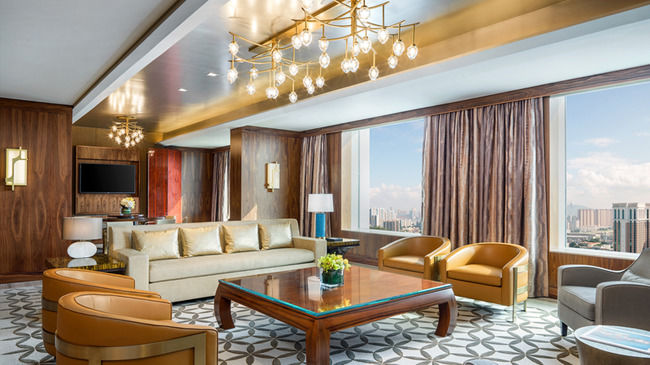 The living room of the Presidential Suite at The St Regis Macao.
Lose (or win) in style at these casino resorts that are so grand, you won't regret not getting out to explore the destination.
Beginners' Best Bets
Not a big gambler? Check into these swanky casino resorts—away from the usual hotspots—and learn a trick or two. These family-friendly places are a strong reminder of how much the world of gambling has changed over the years.
Above: The private terrace of a suite at Ibiza Gran Hotel offers views of the island.
The Bridge Suite: The insanely expensive Bridge Suite—perched 17 levels above Atlantis—will make you wish you had won a jackpot. This US$25,000-a-night suite is one of those things that inevitably nag your conscience with the inopportune question: "Is it worth it?" When you're hosting a party in the living room that features a grand piano, a bar, and entertainment centres, imagine past guests Michael Jordan and Oprah doing the same. The 10-room suite also has a balcony overlooking the pools and water lagoons; a master bedroom with its own lounge, dressing area, and walk-in closet; a dining room with a 22-karat gold chandelier overhead; a kitchen, and a second room with two queen-size beds. atlantisbahamas.com
BUSTED The Ritz Casino made an unintentional £1.3 million payout to three cheaters in 2004, who had used lasers installed in their mobile phones to measure the speed at which roulette wheels rotated. Incredibly, they predicted the outcome of the spins accurately winning a staggering amount of money in the process. Although the men were arrested, the presiding judge ruled that they hadn't committed any crime letting them off scot-free.
Many have tried to come up with tricks and cheat systems—from the basic 'wear-the-lucky-underwear' to meticulous prayer regimes for divine intervention, but no strategies have ever worked.