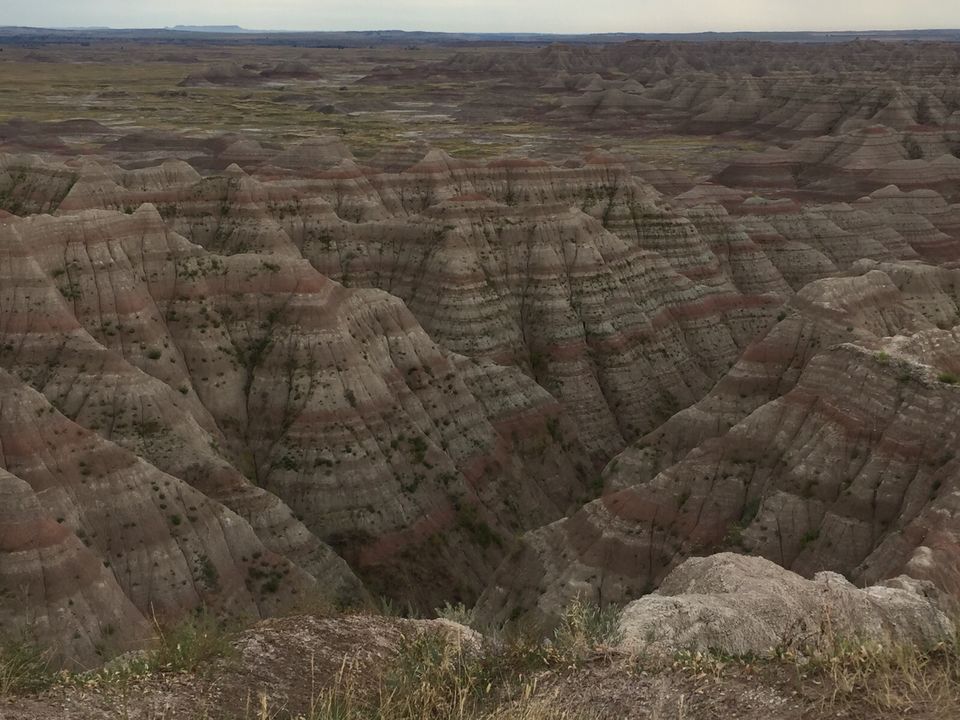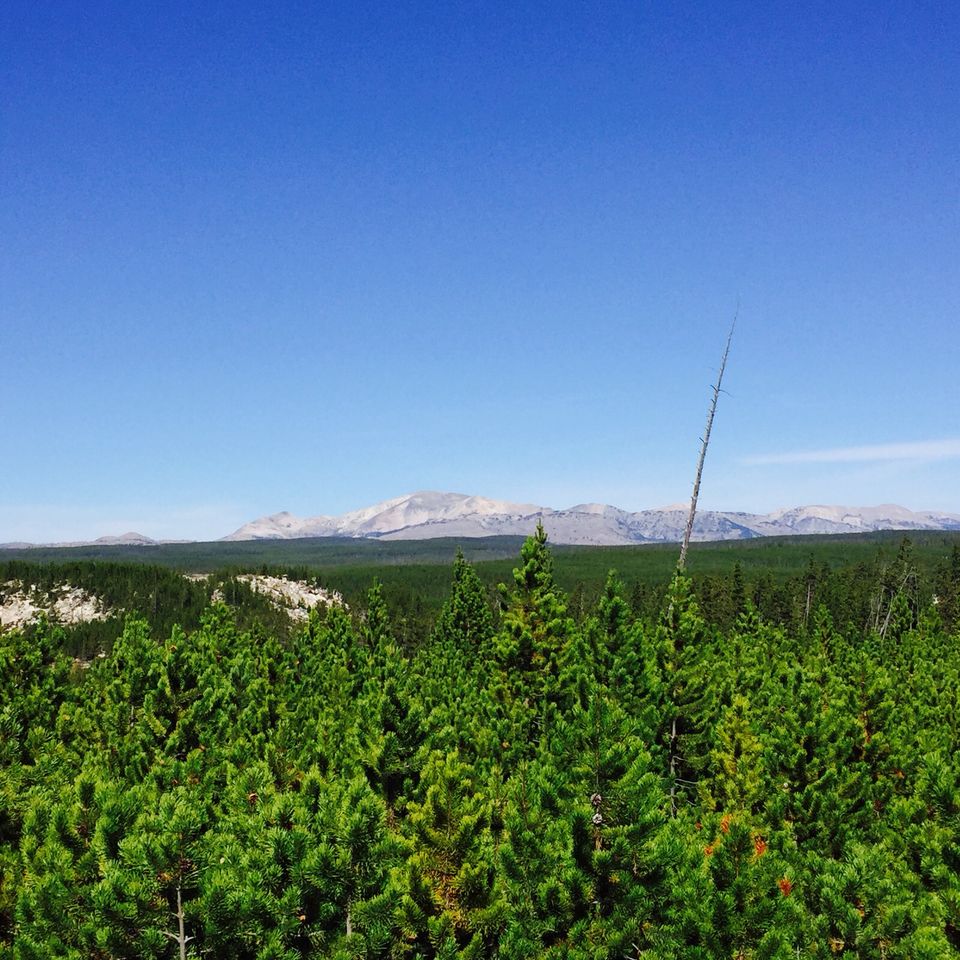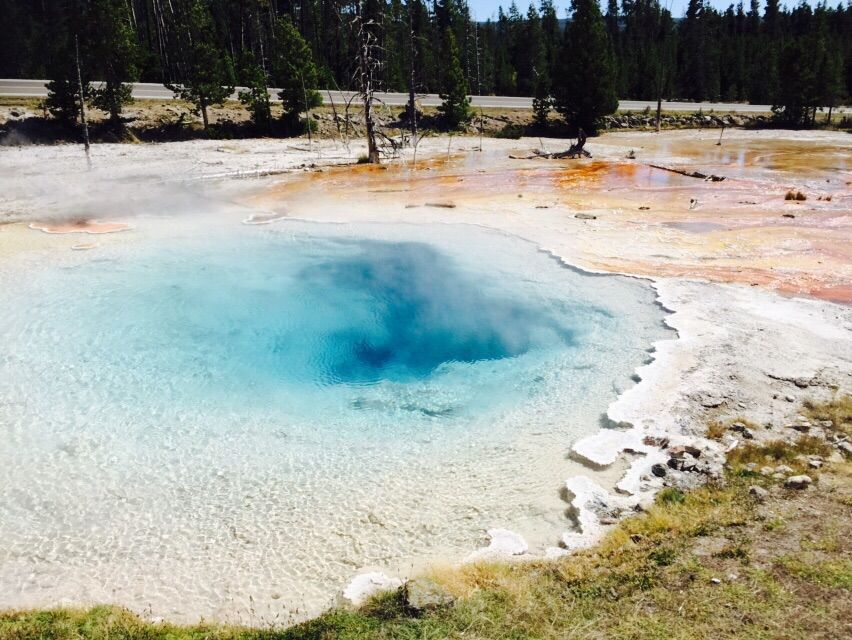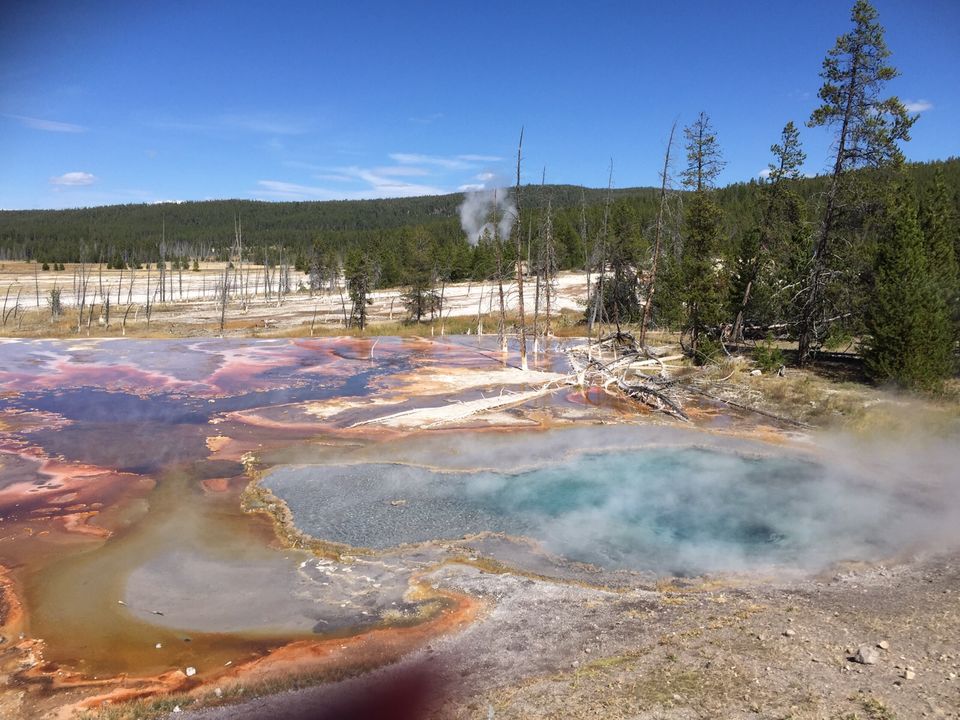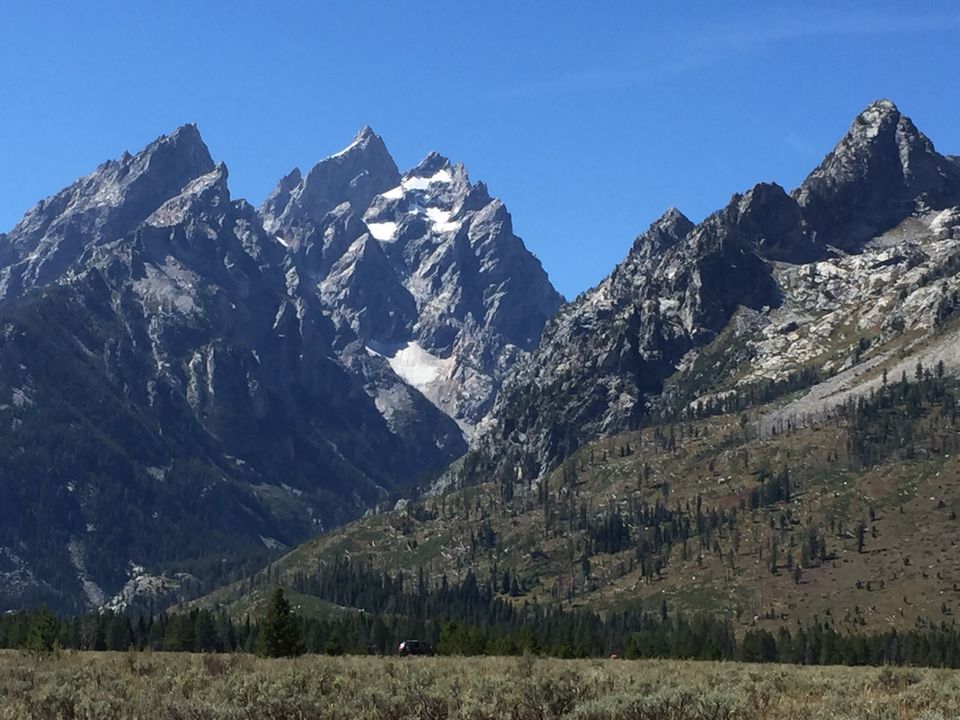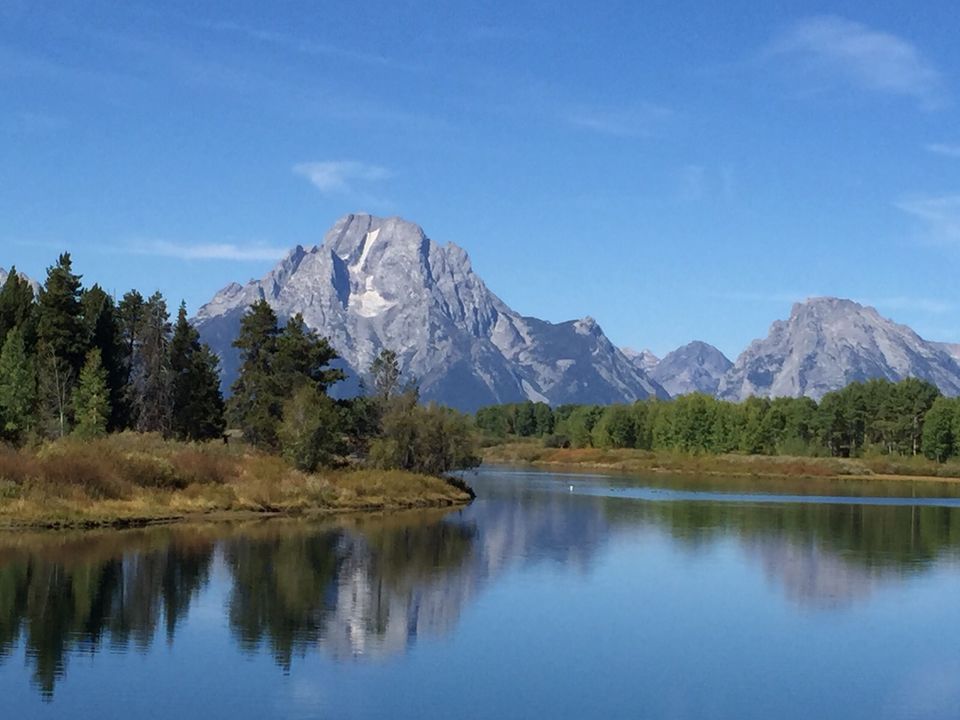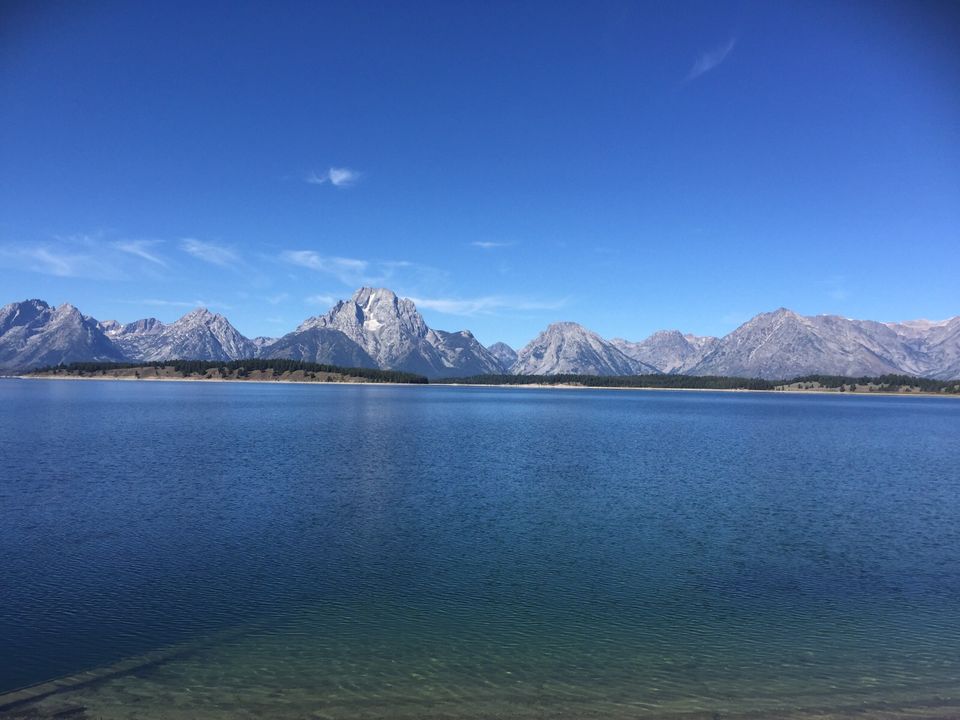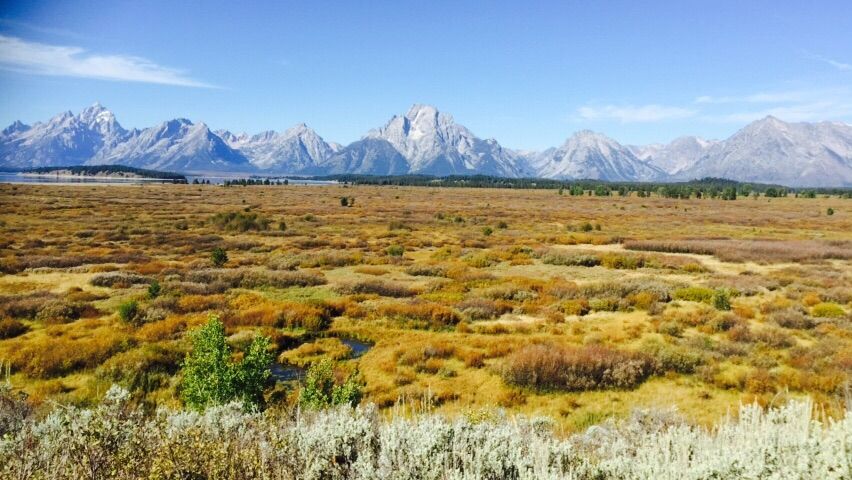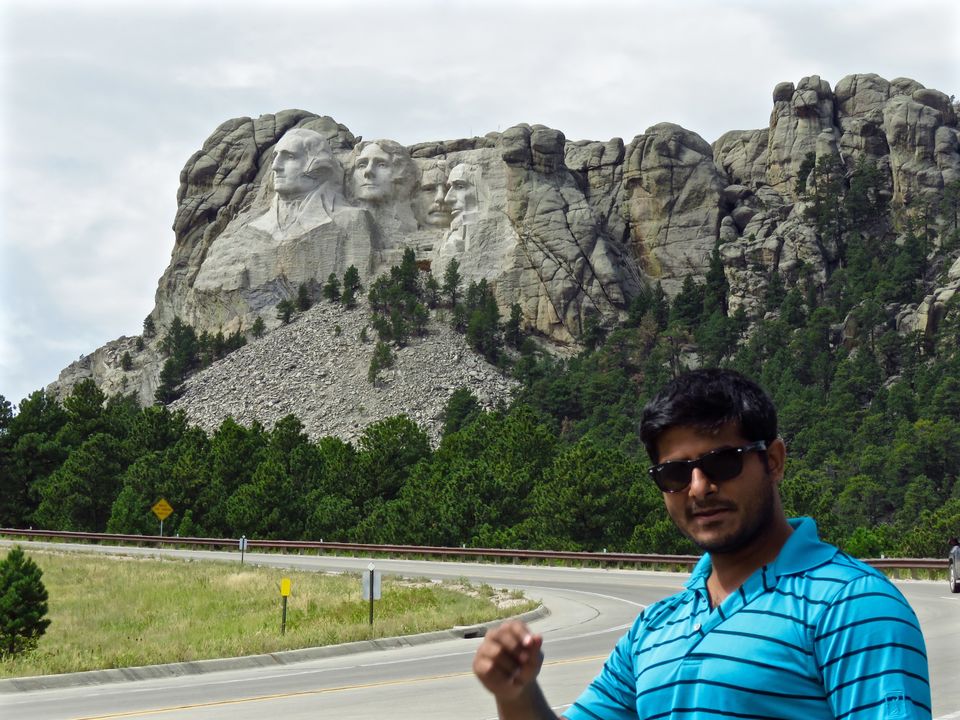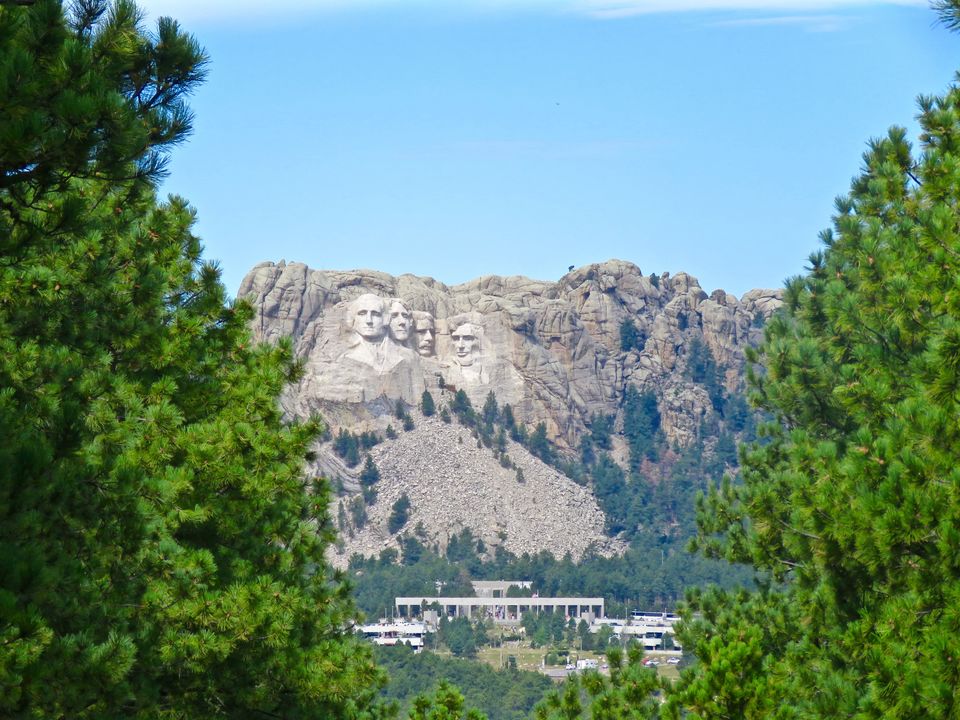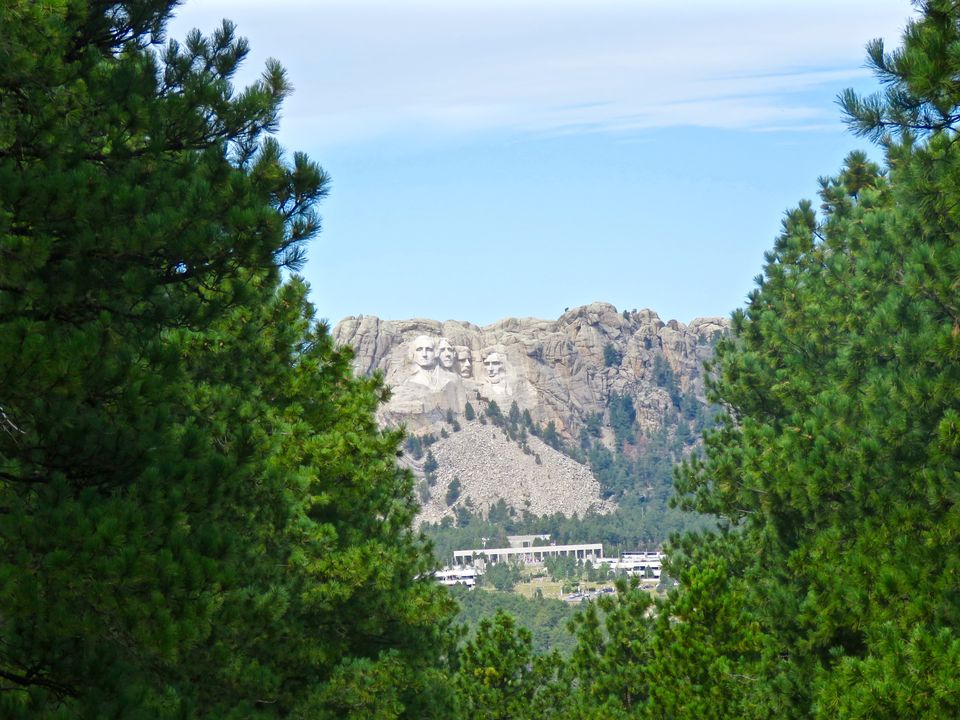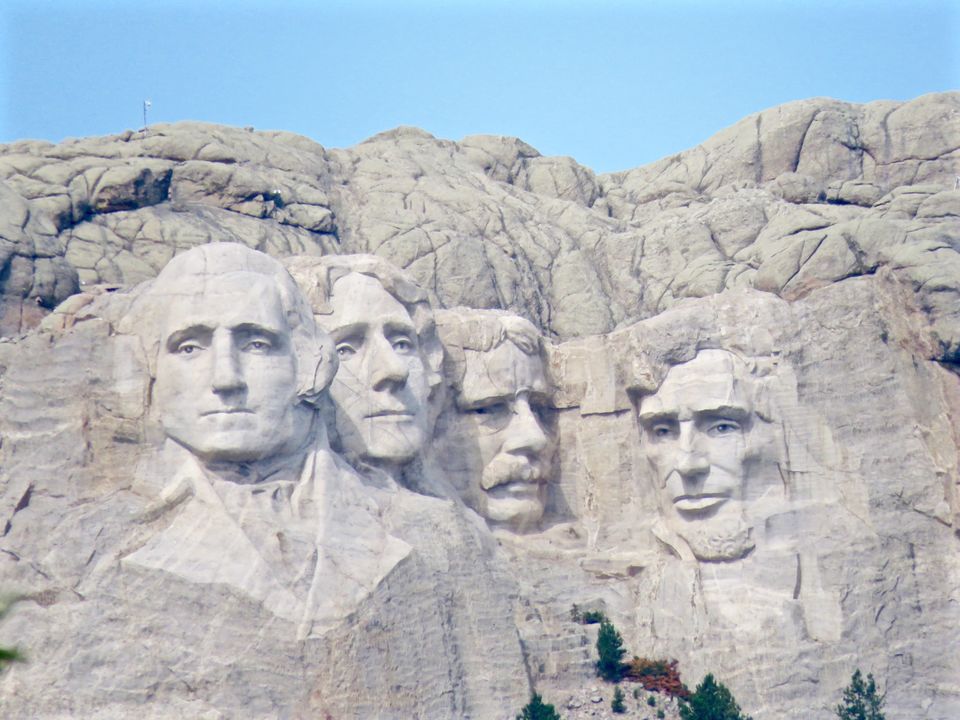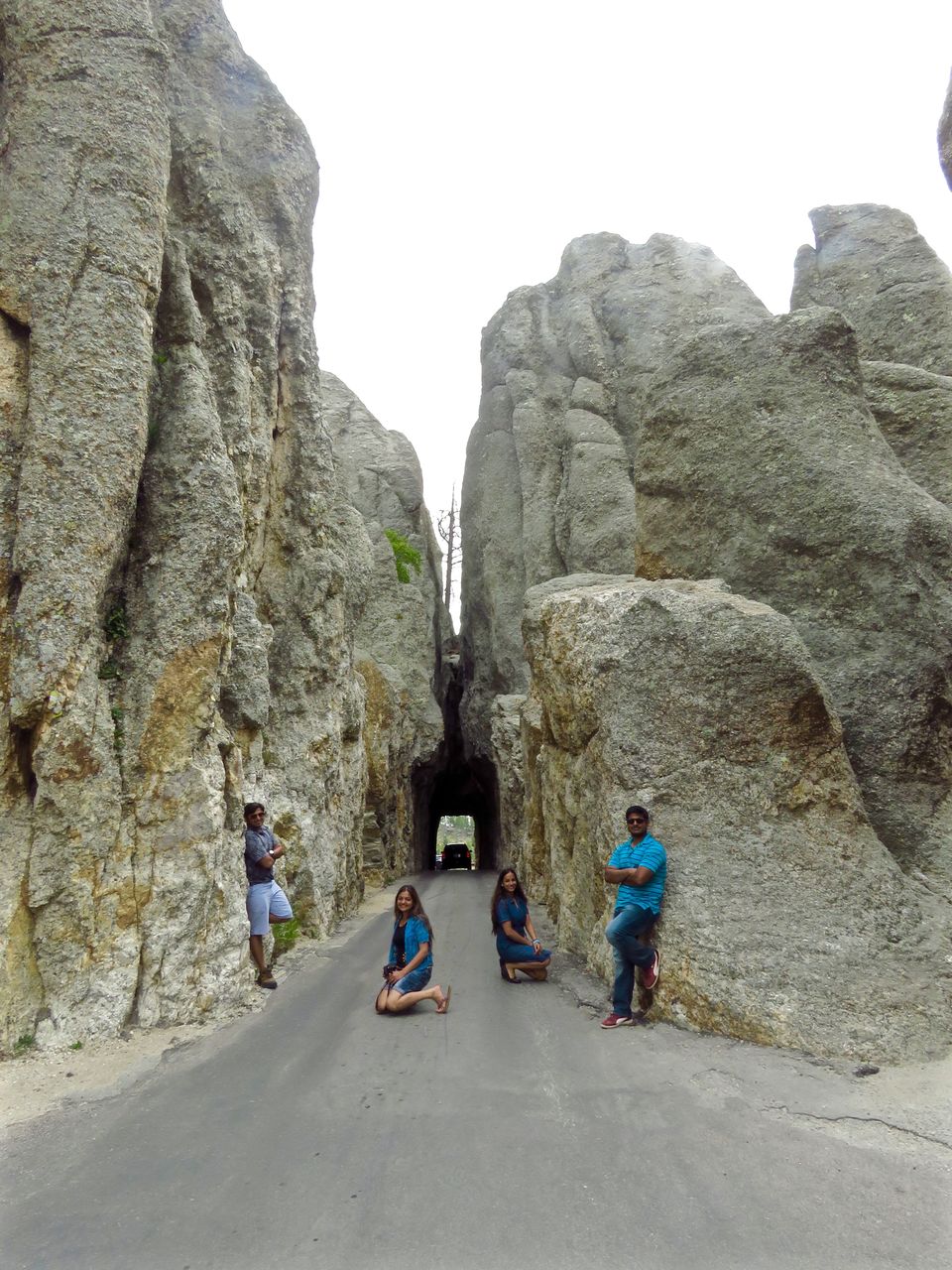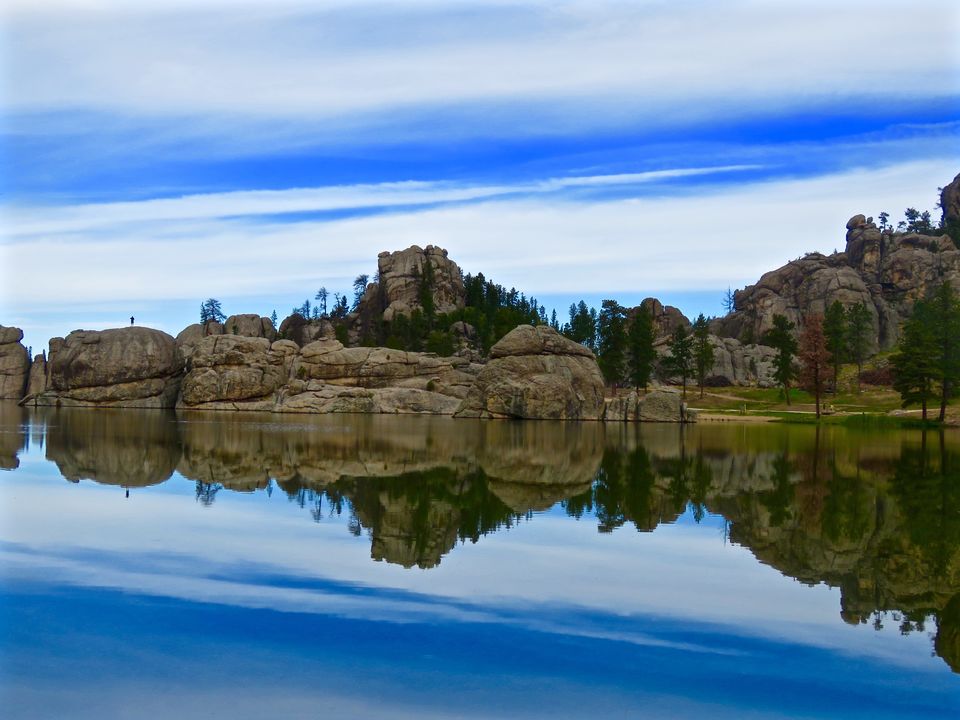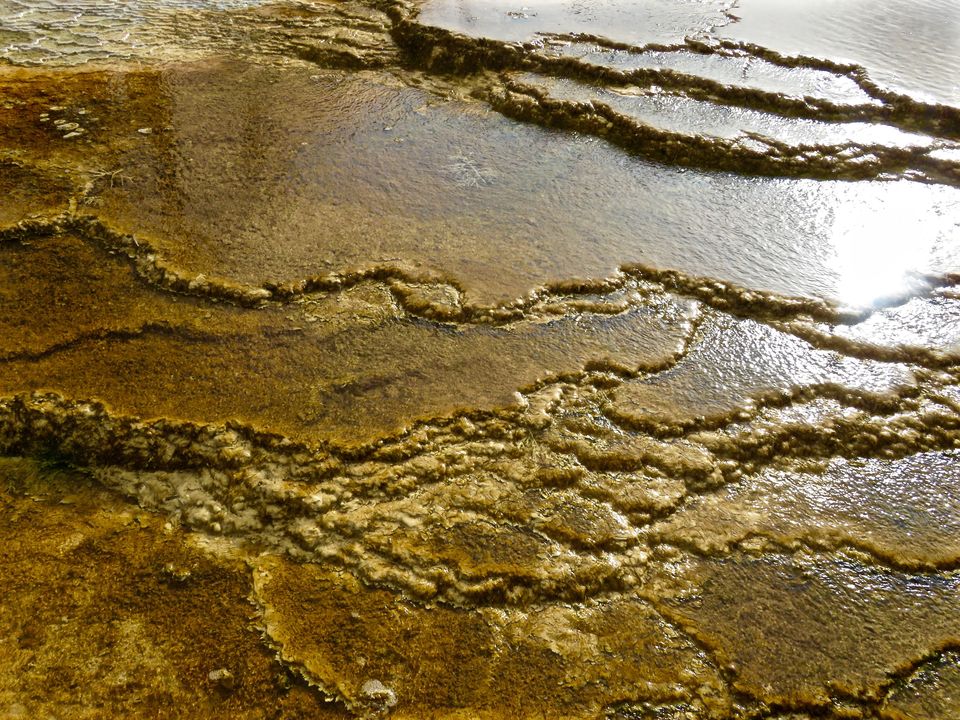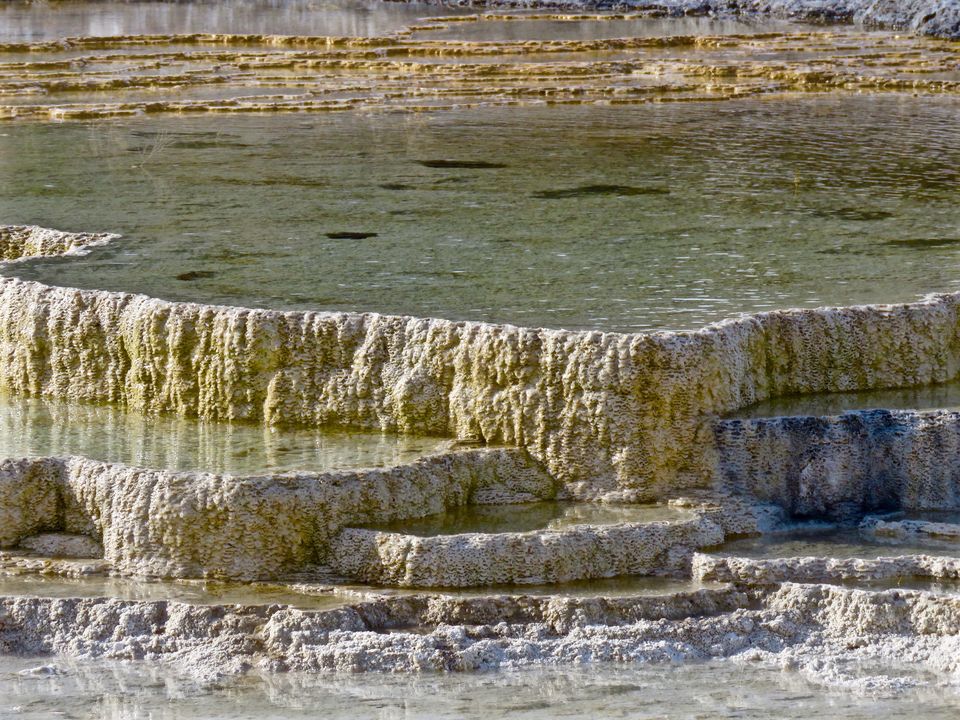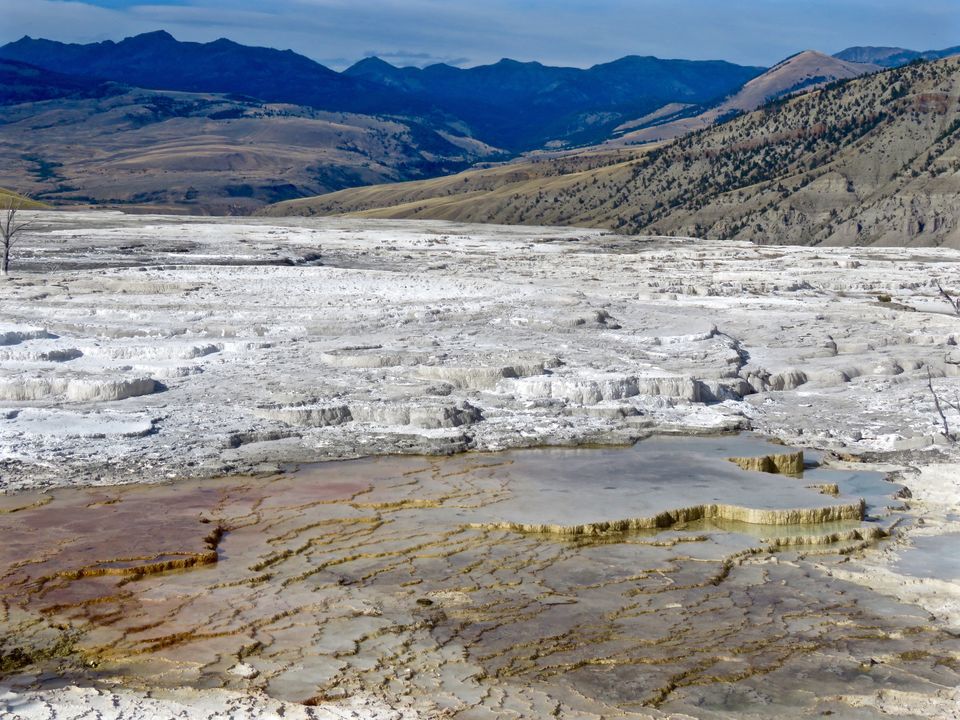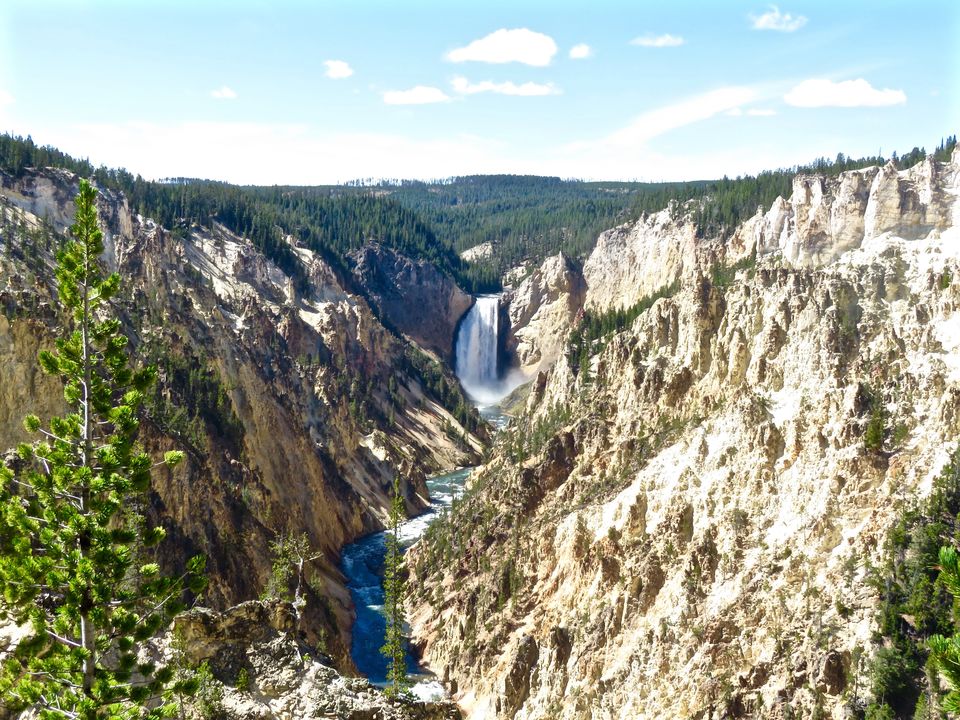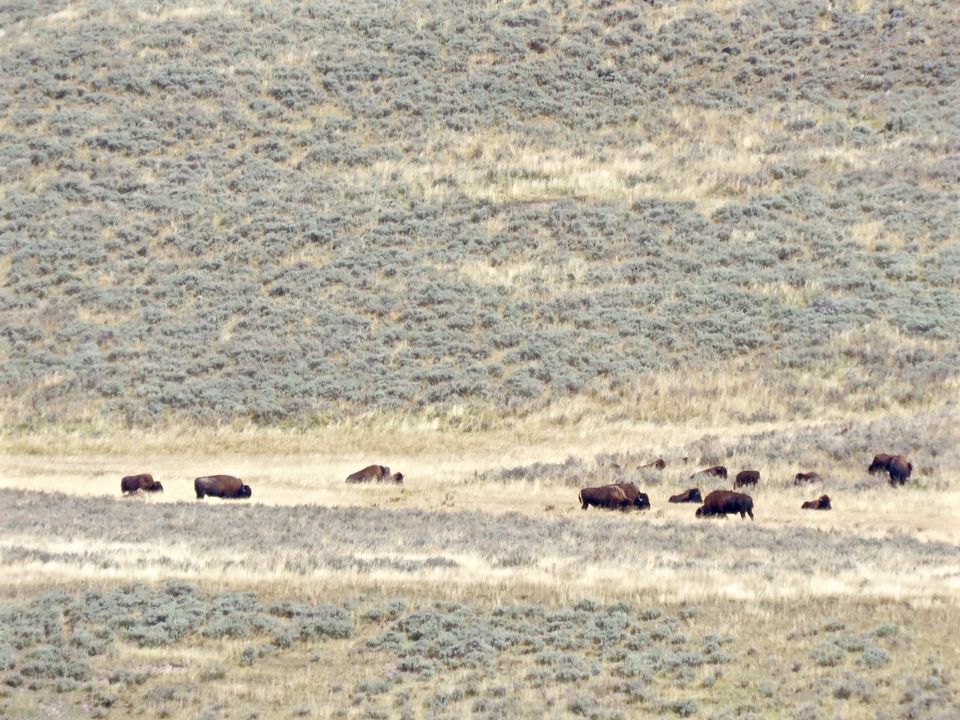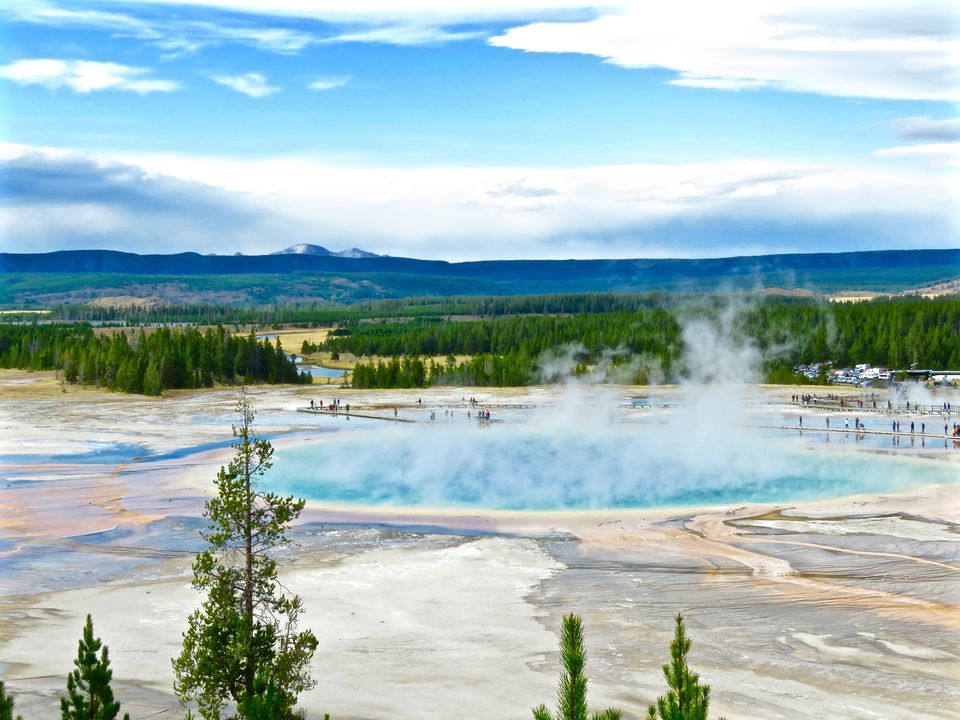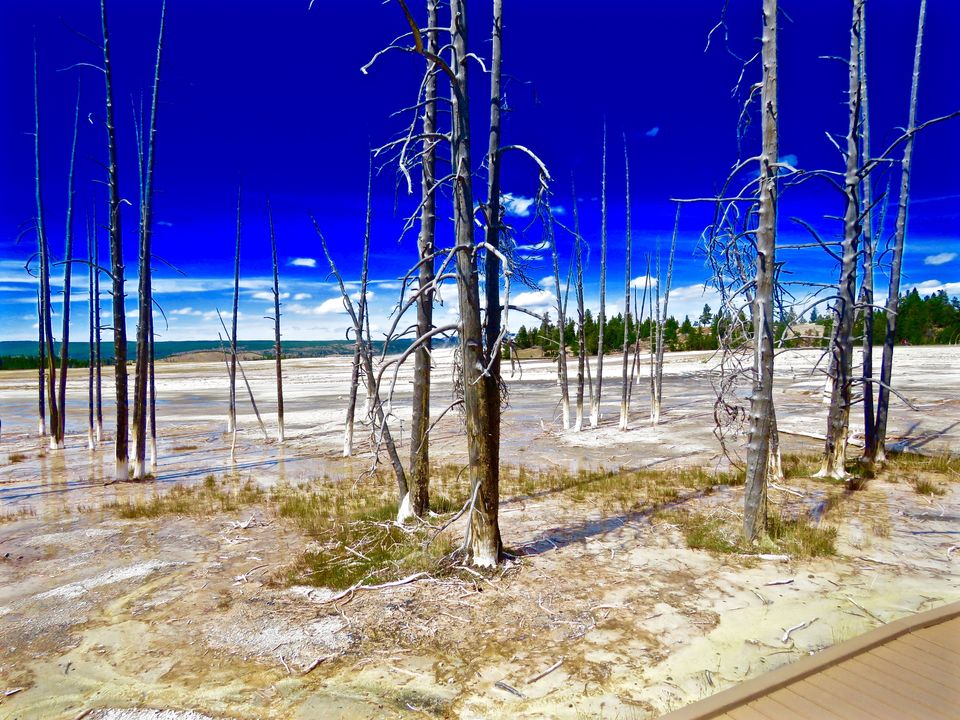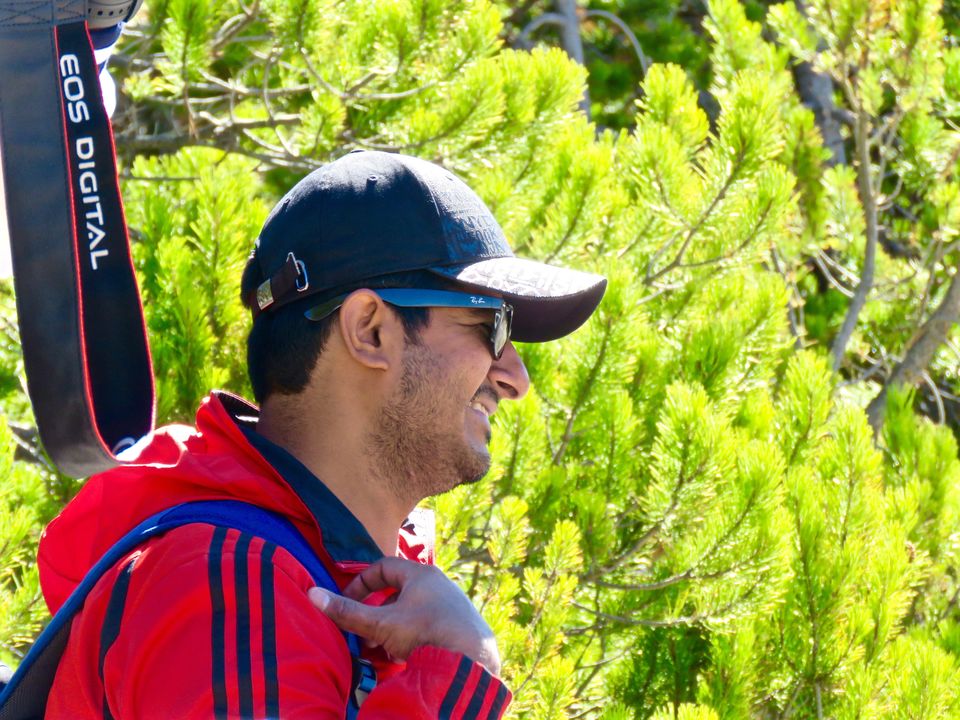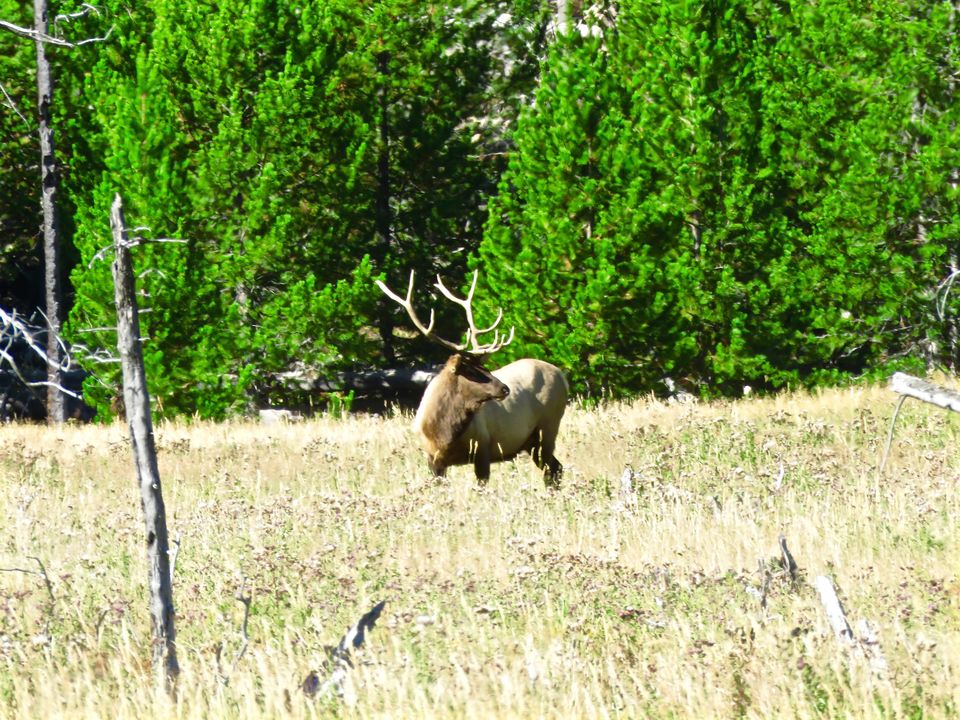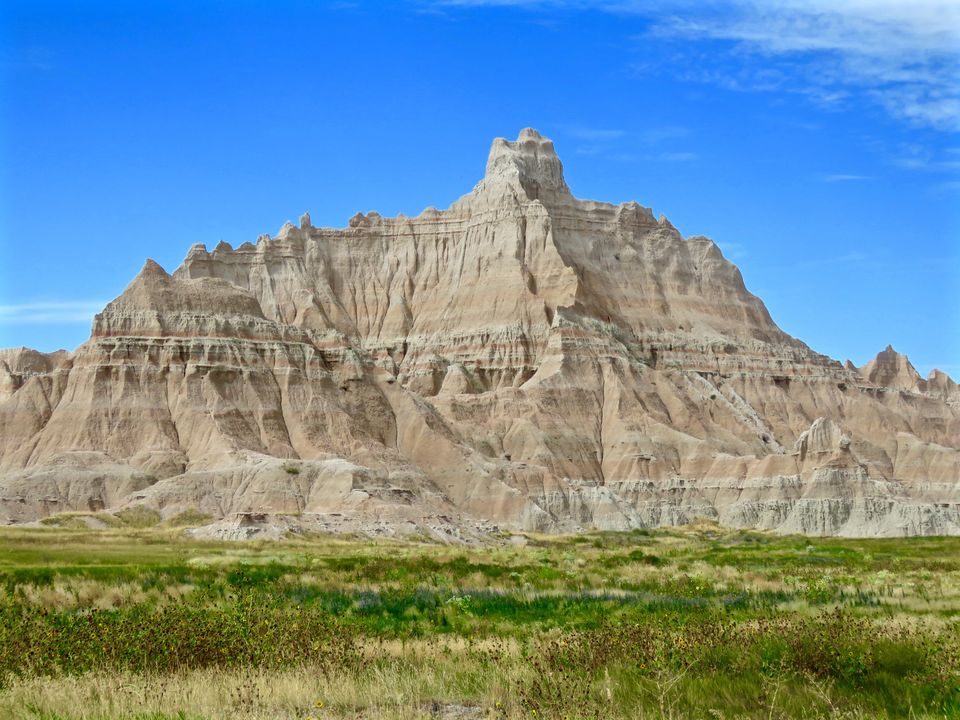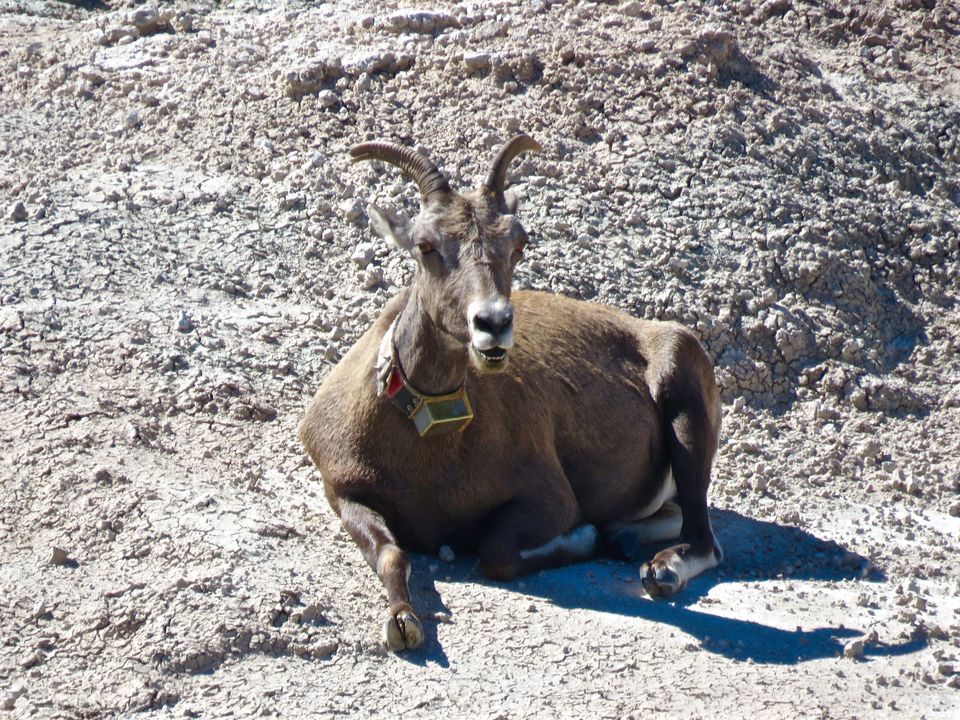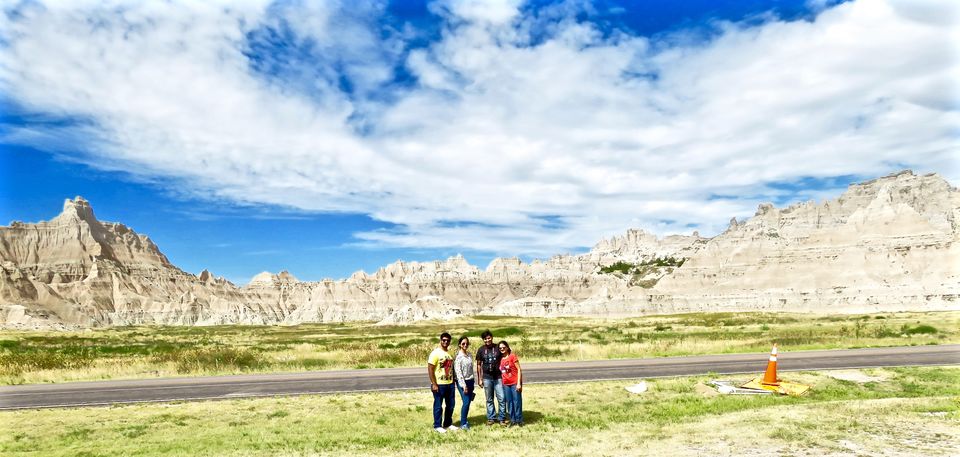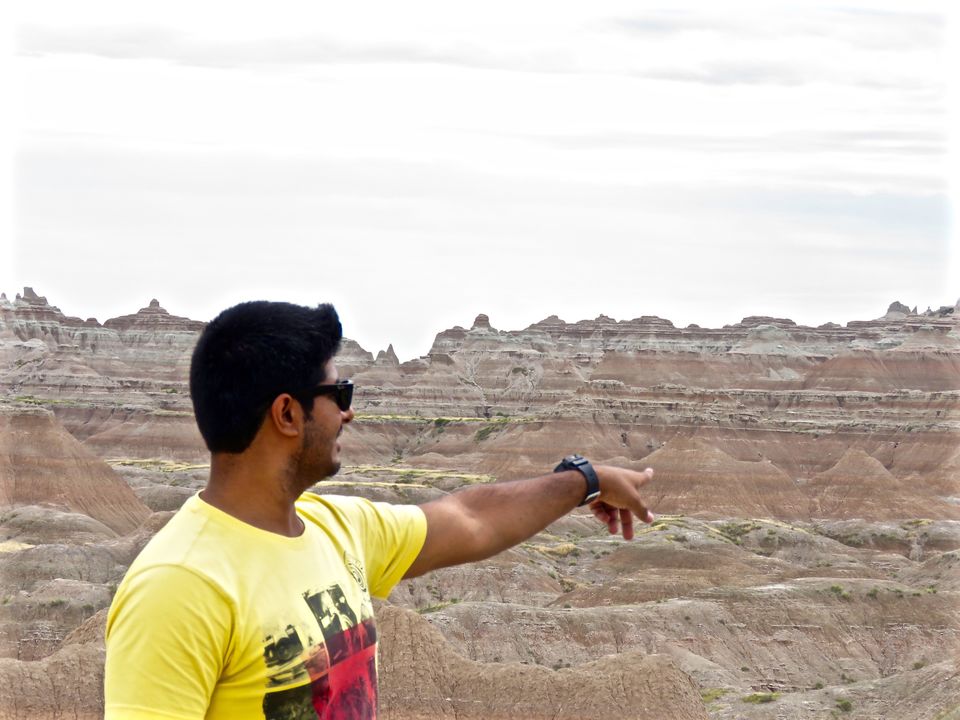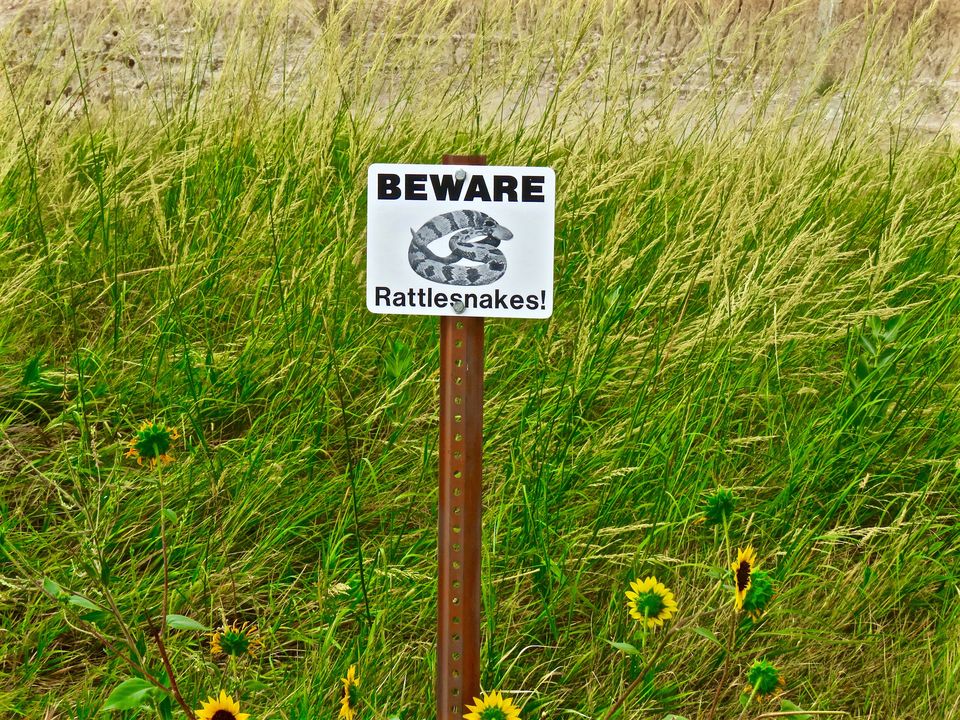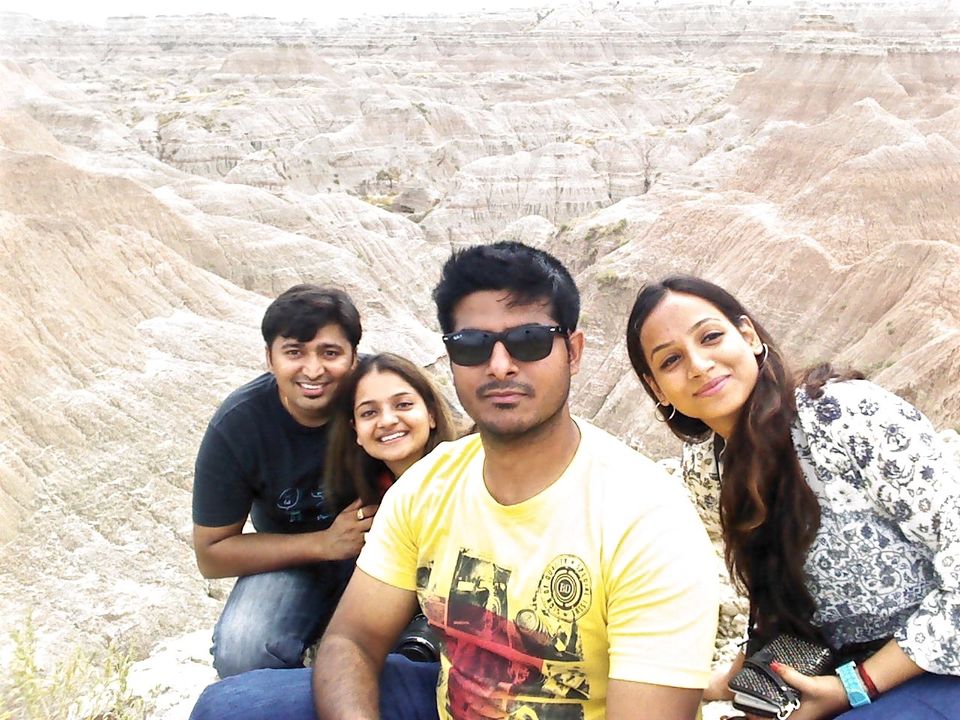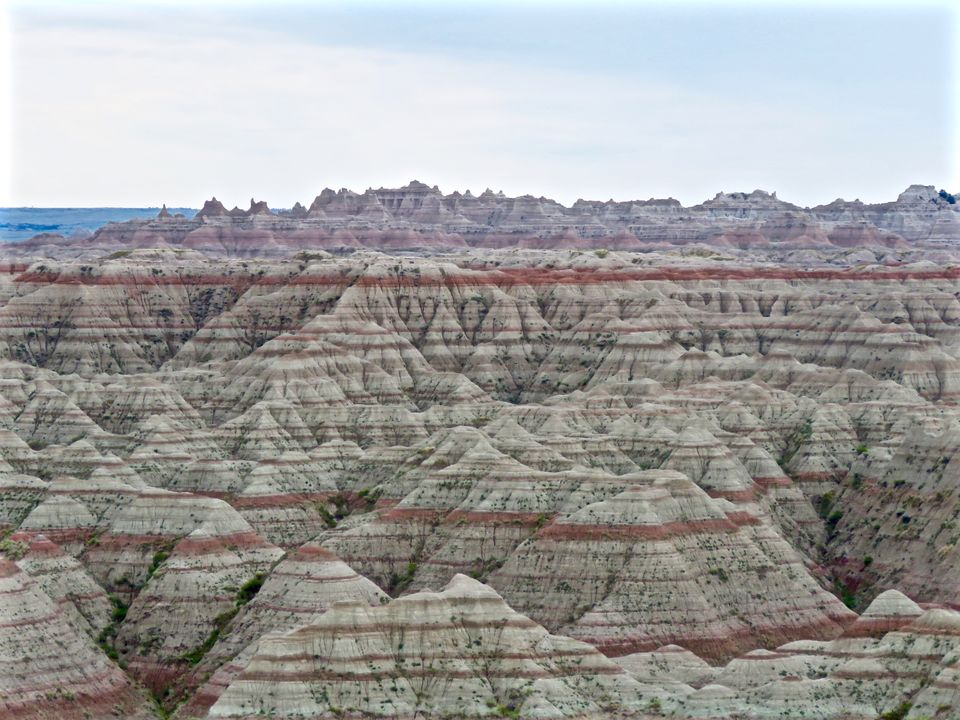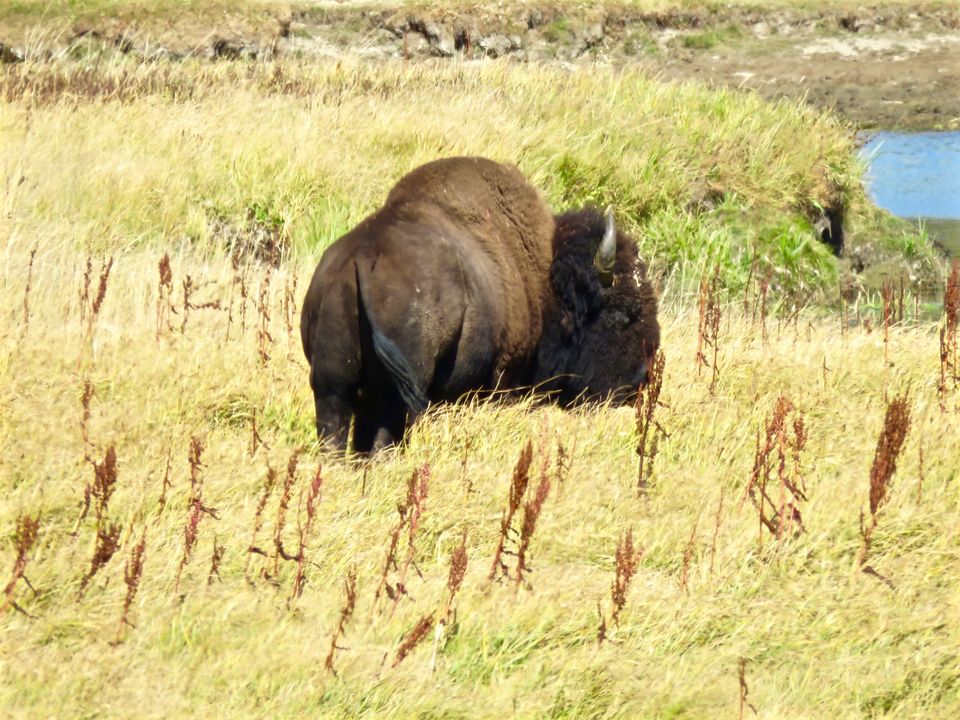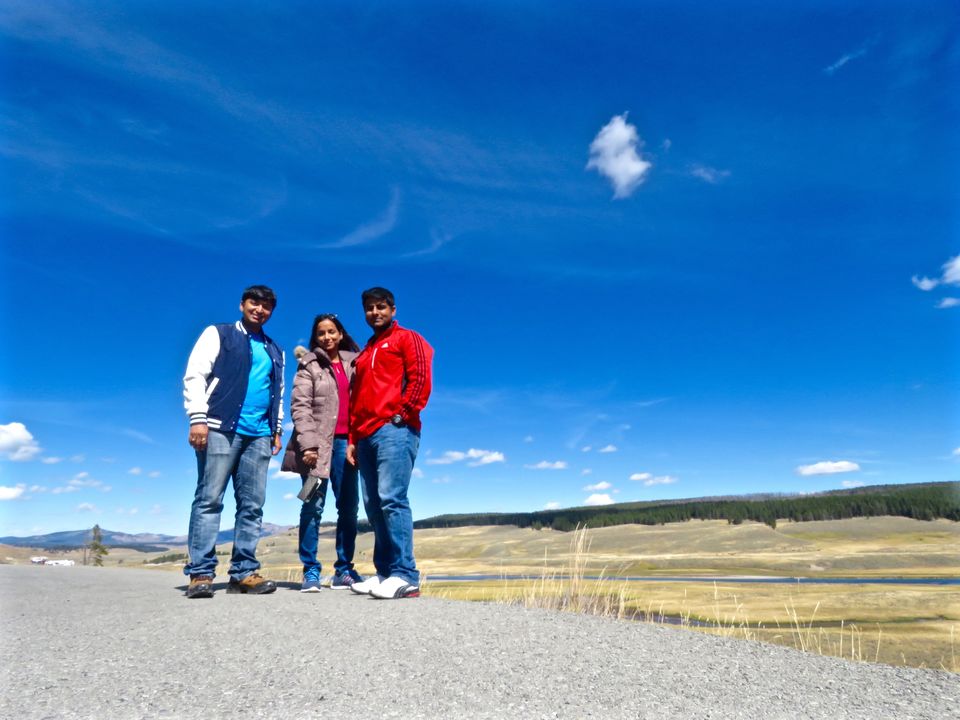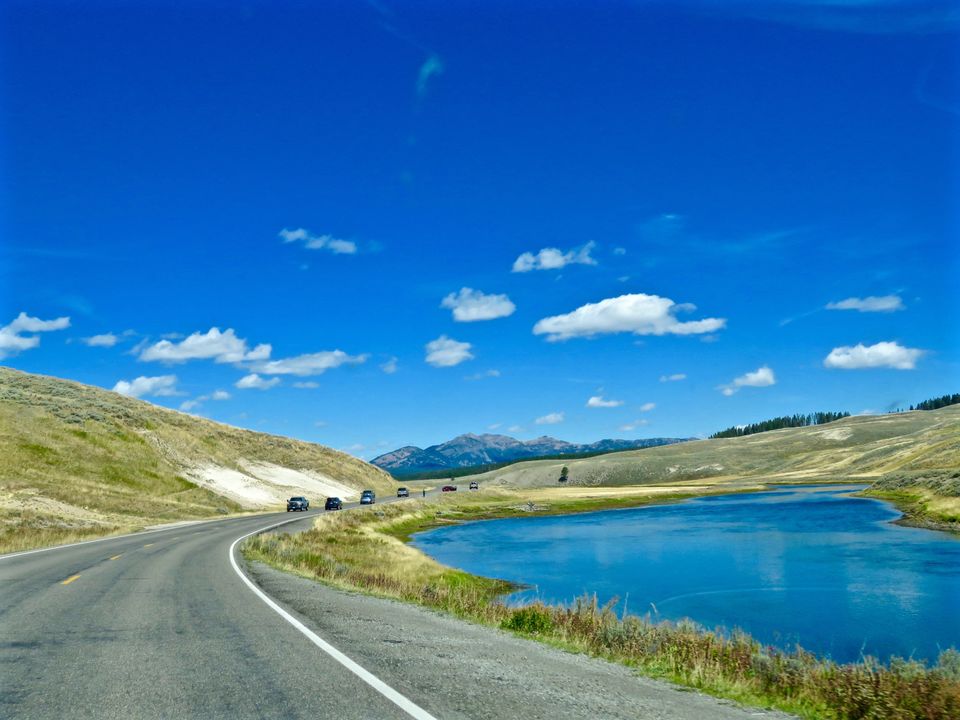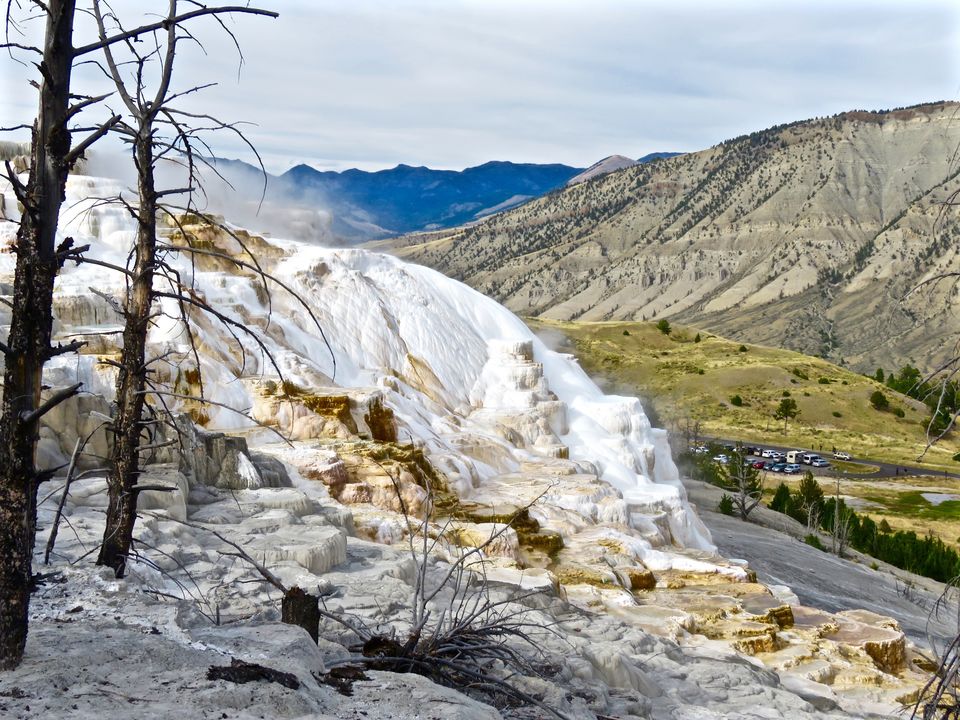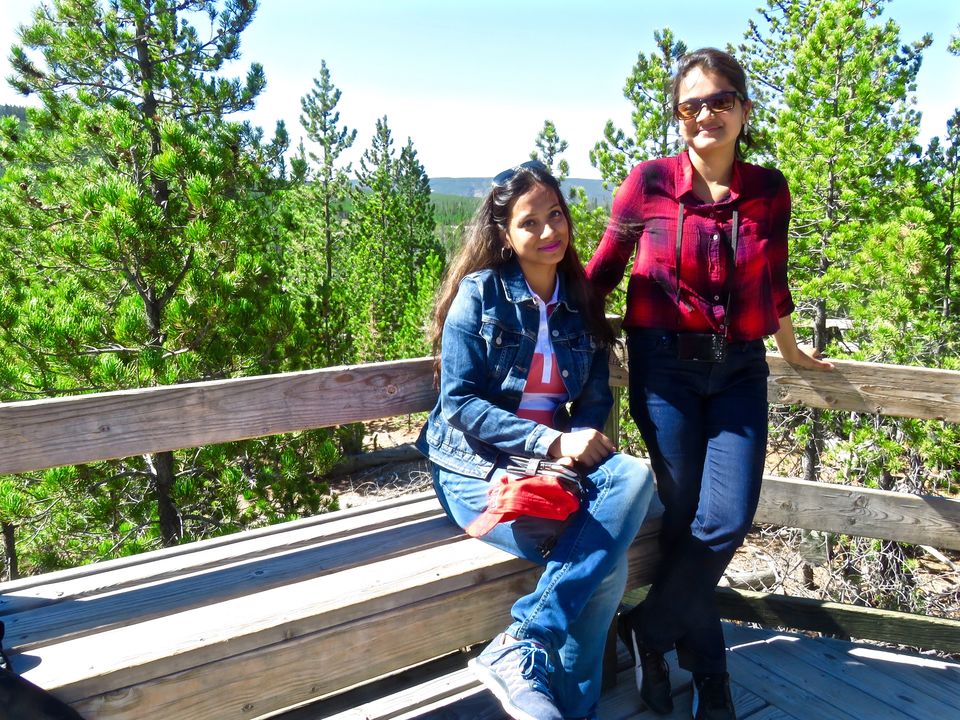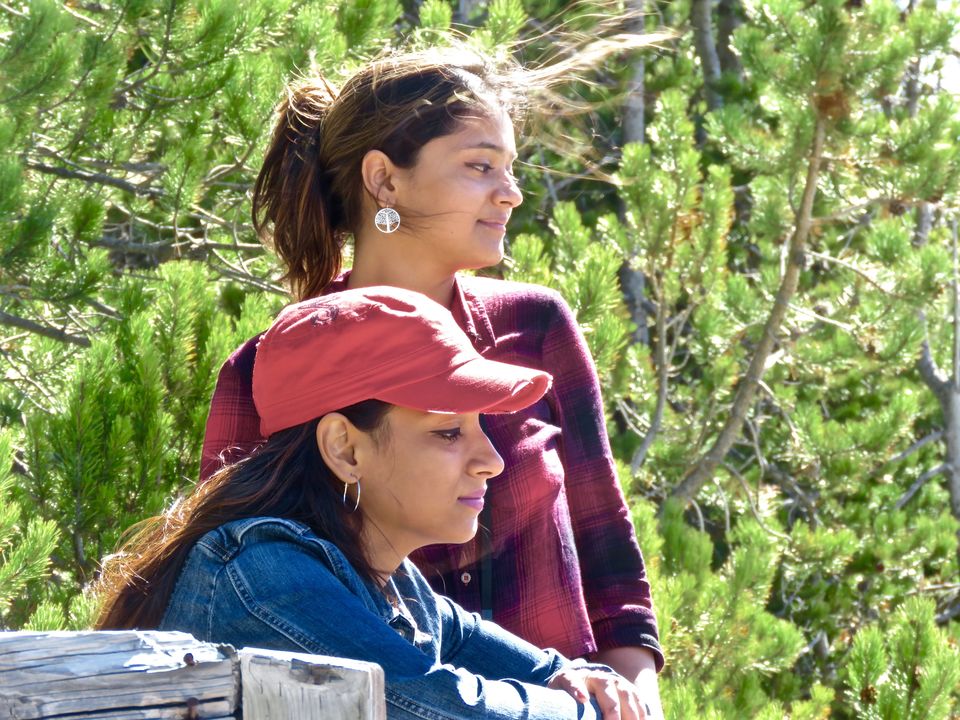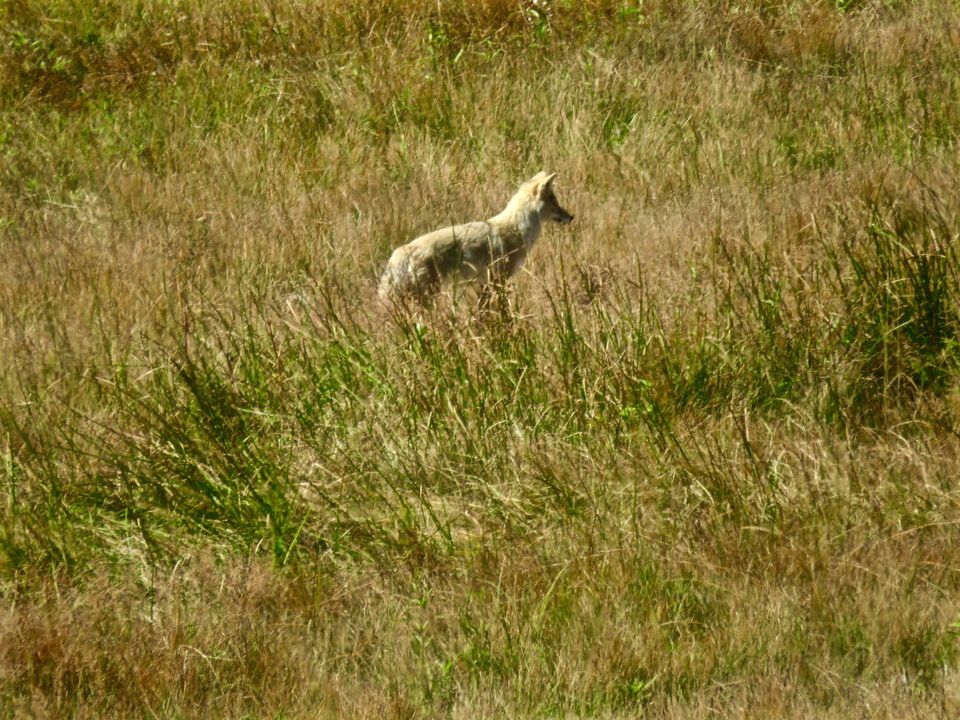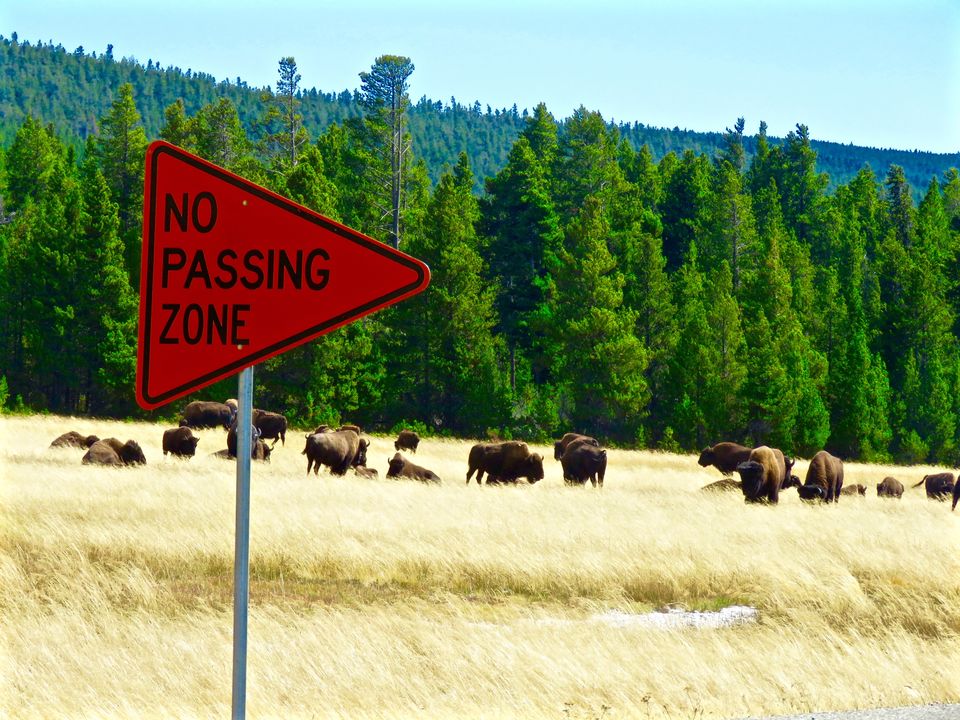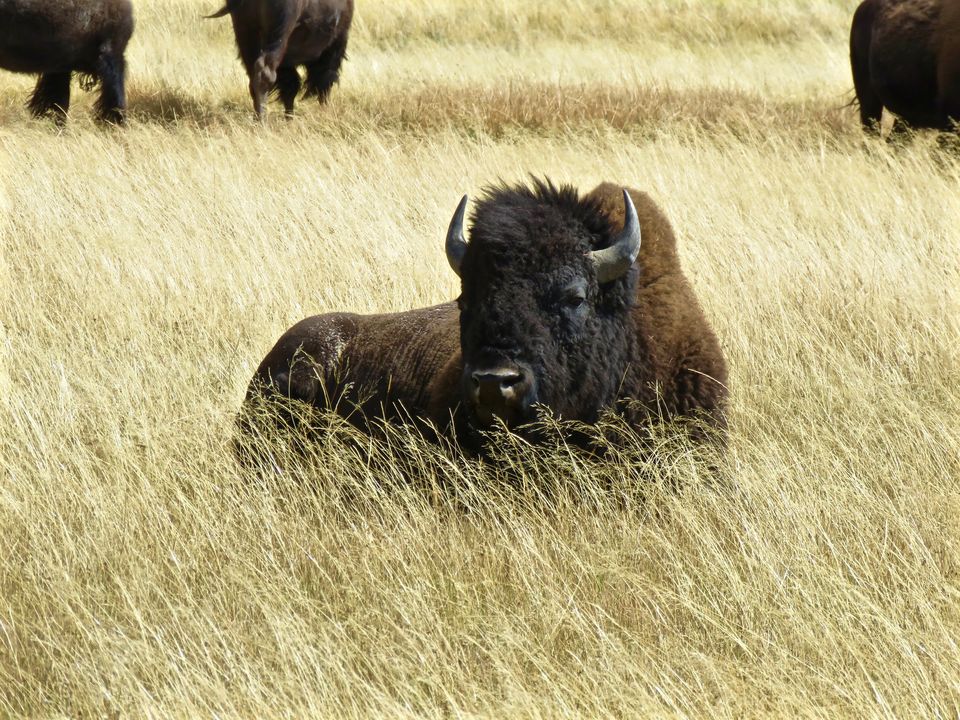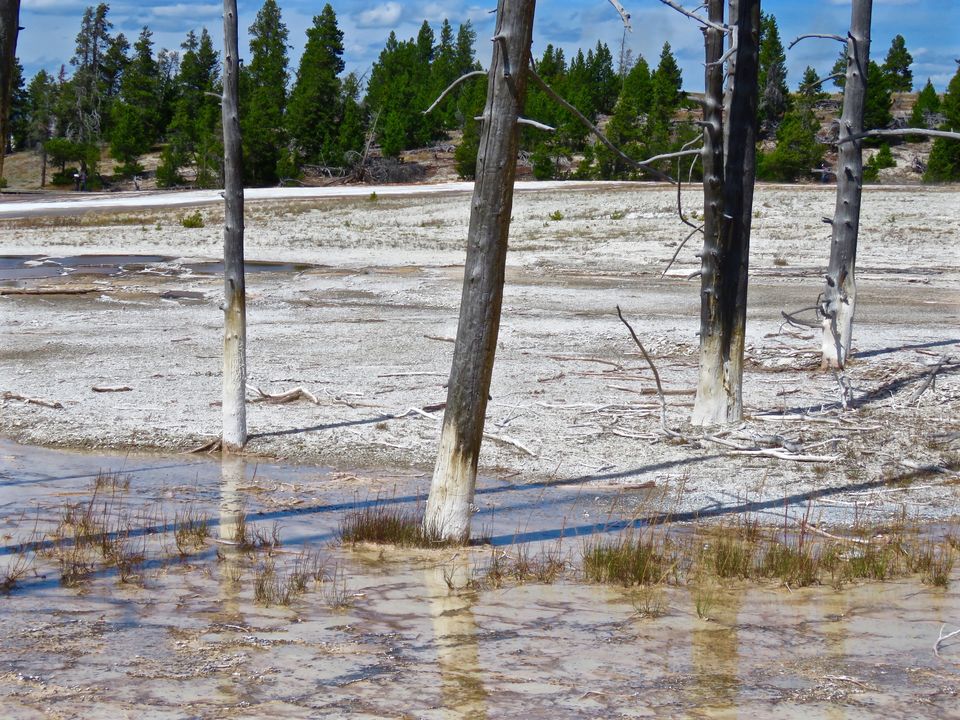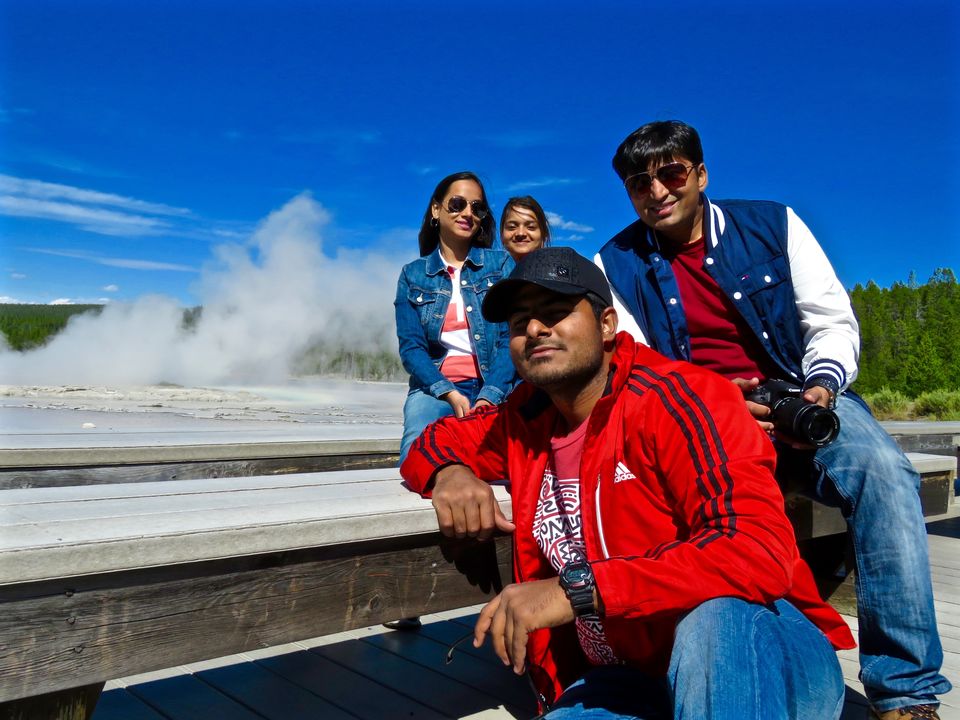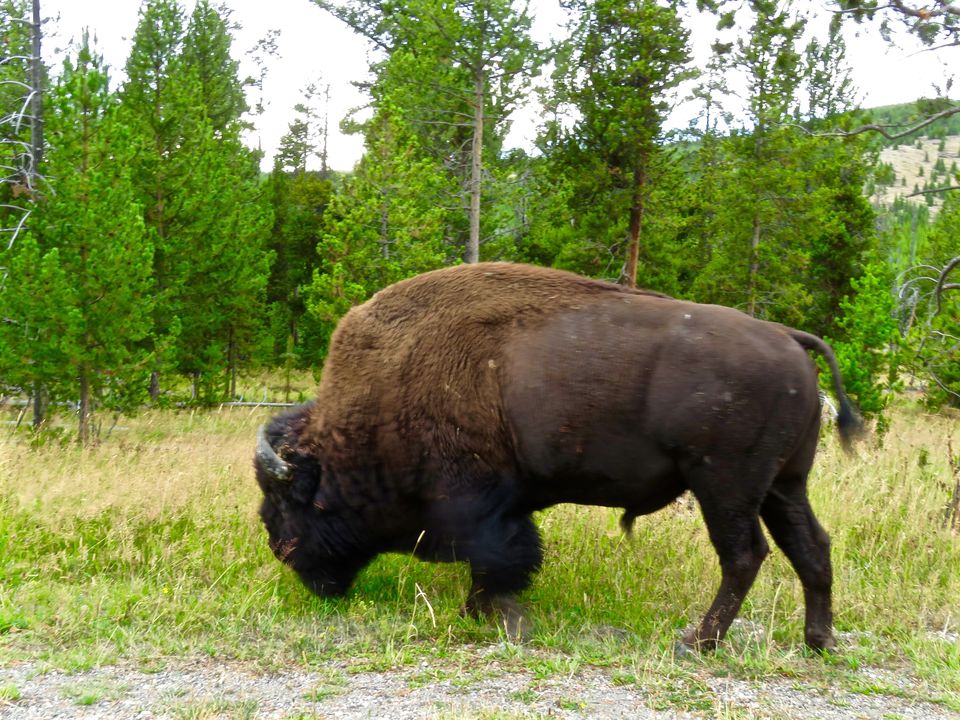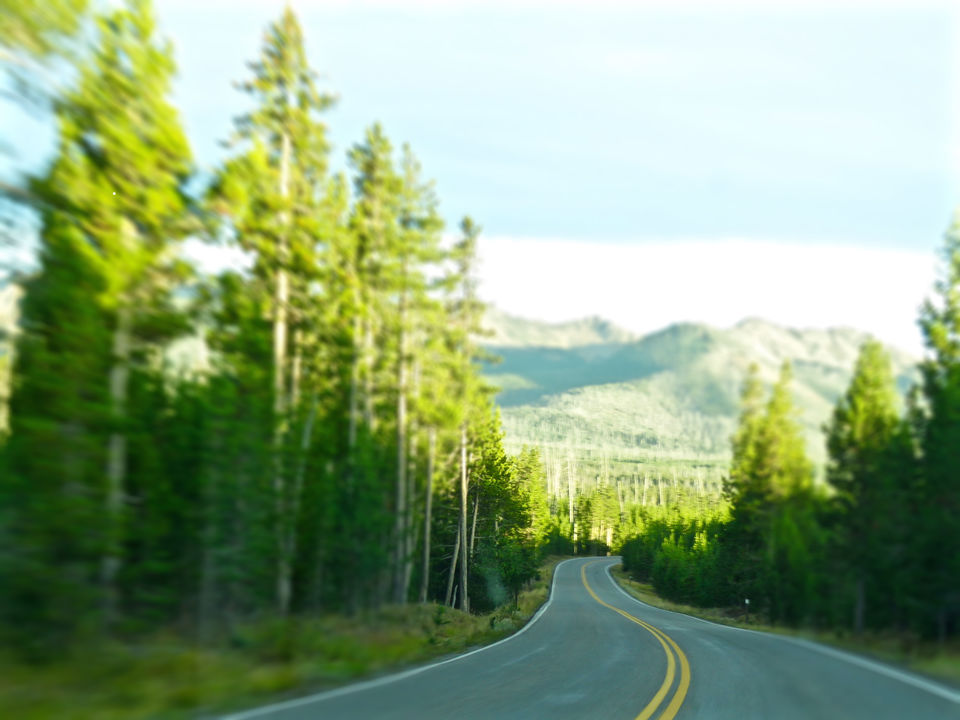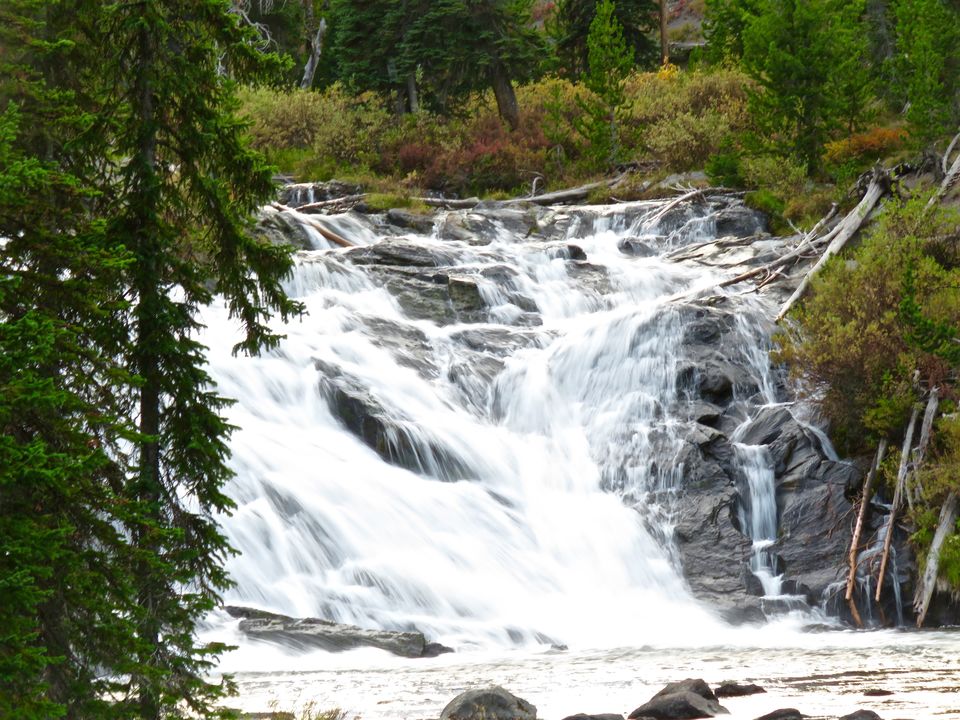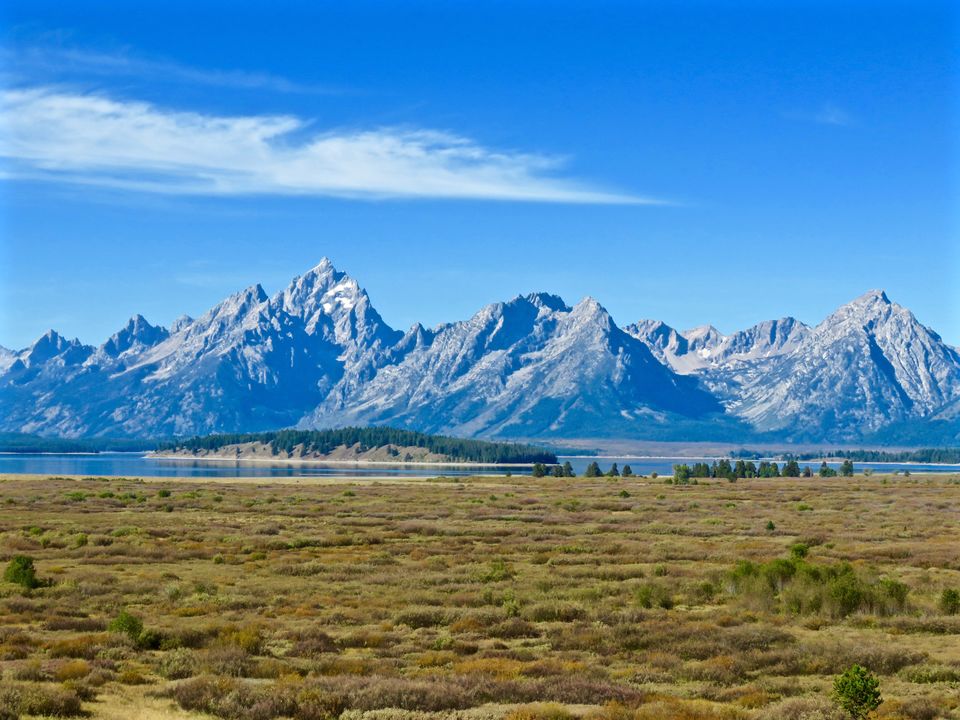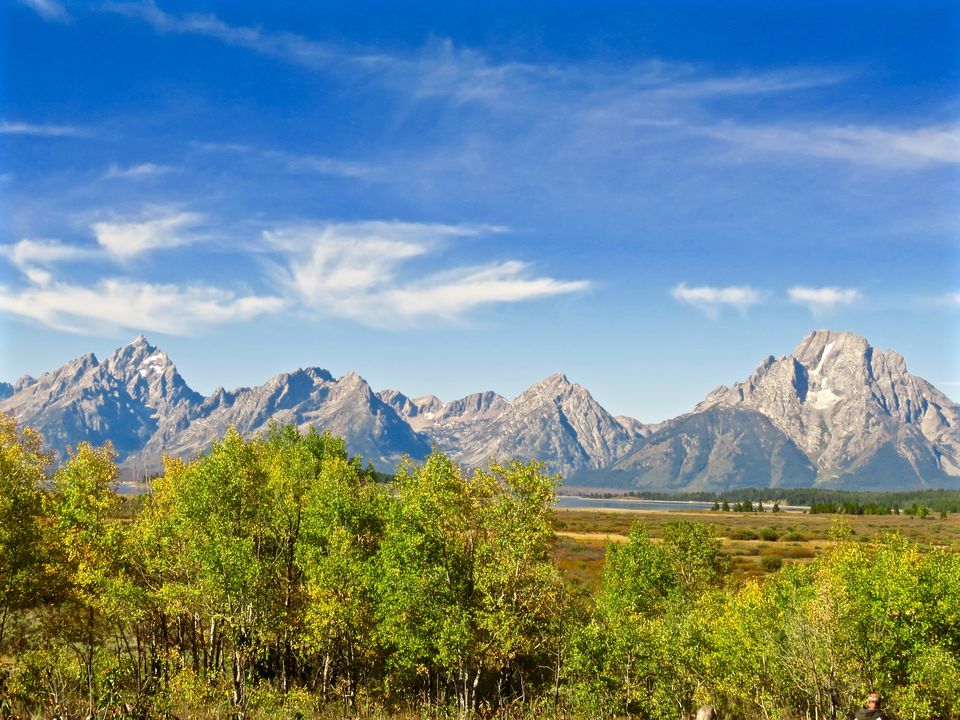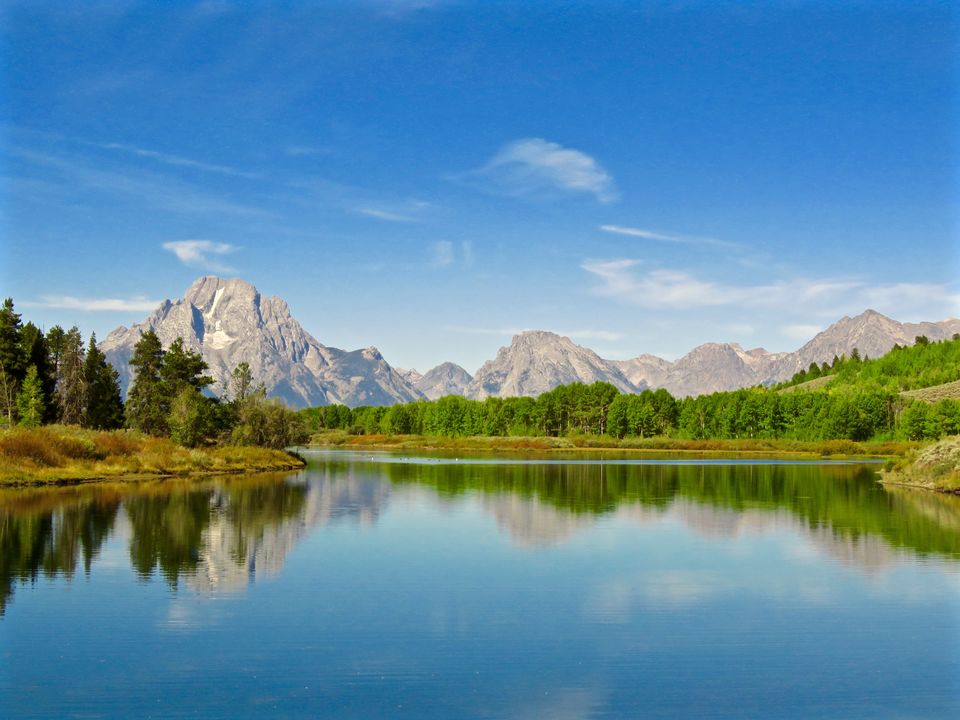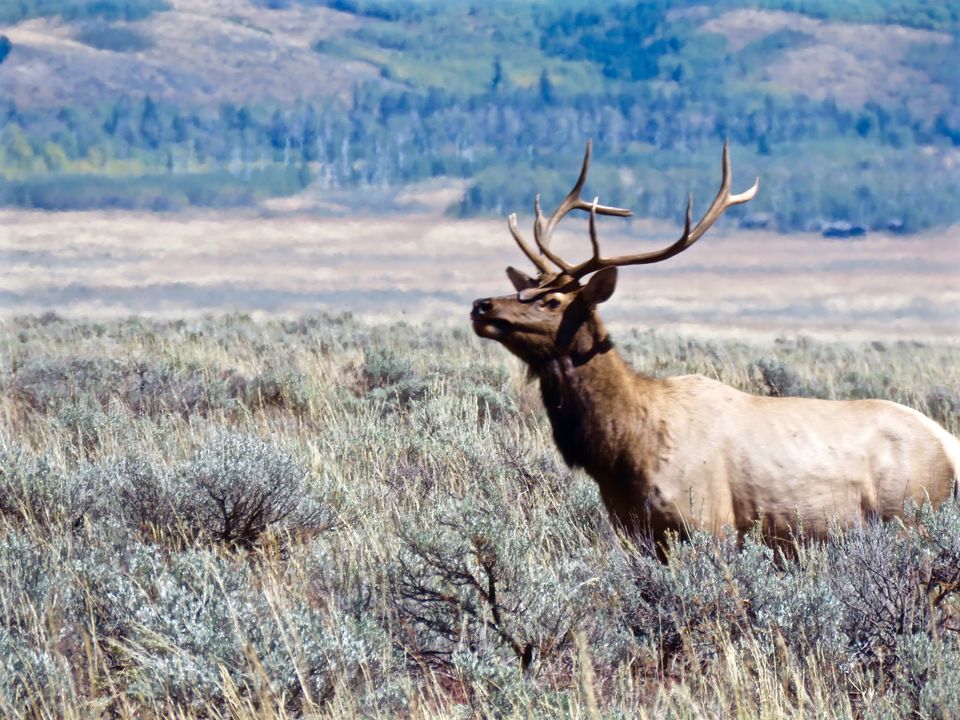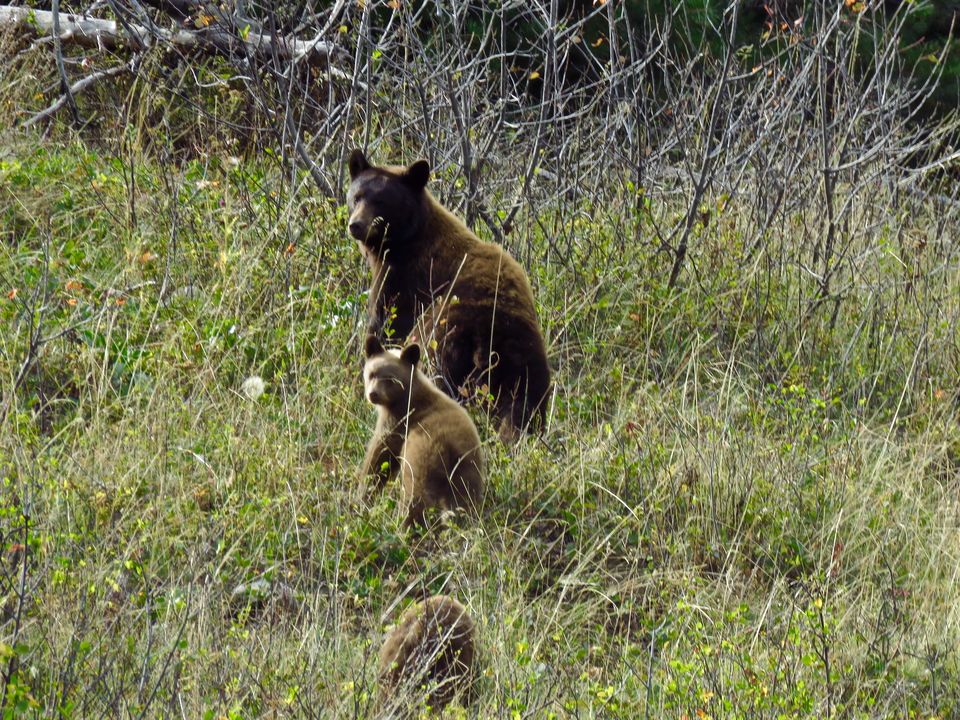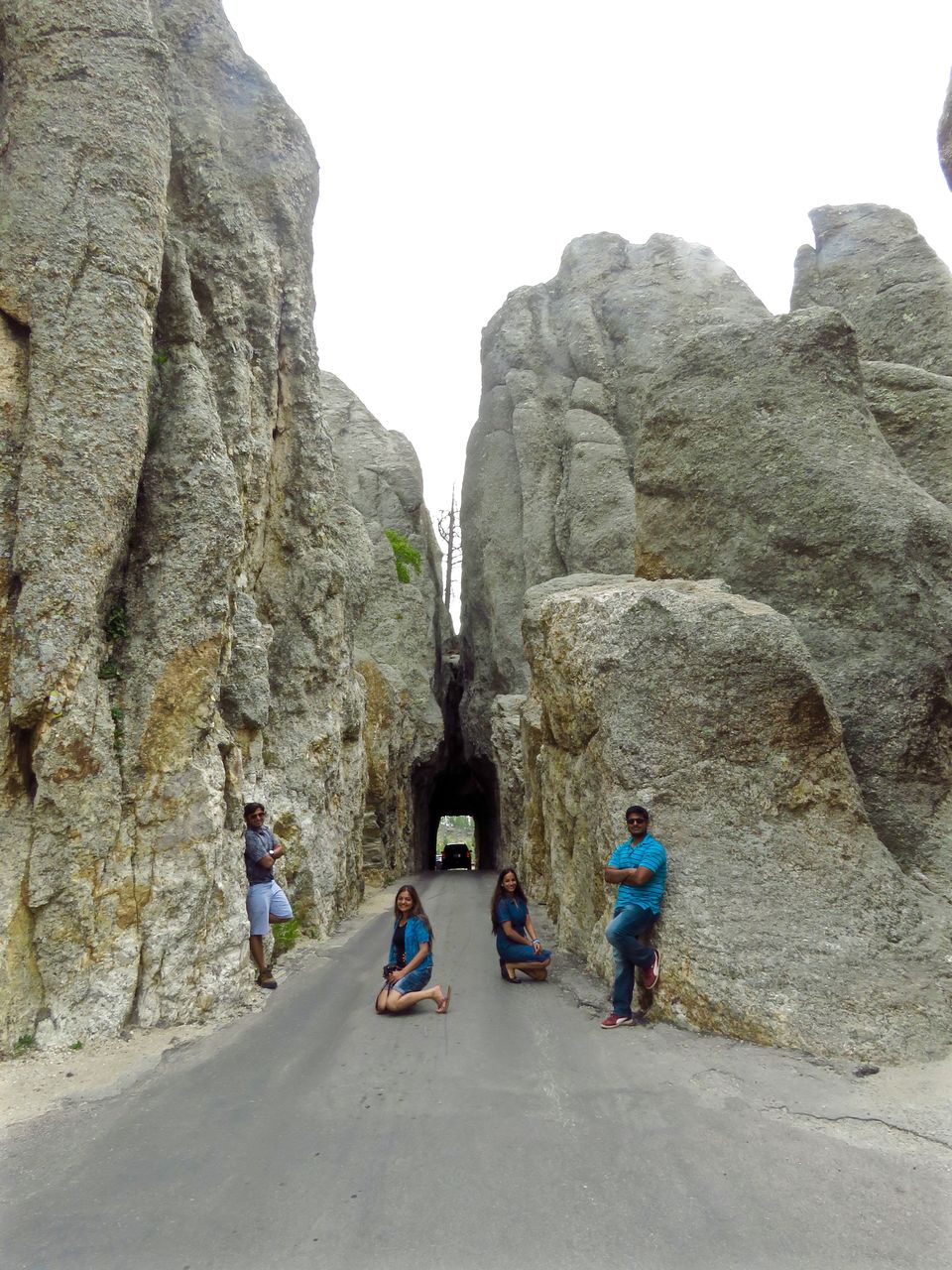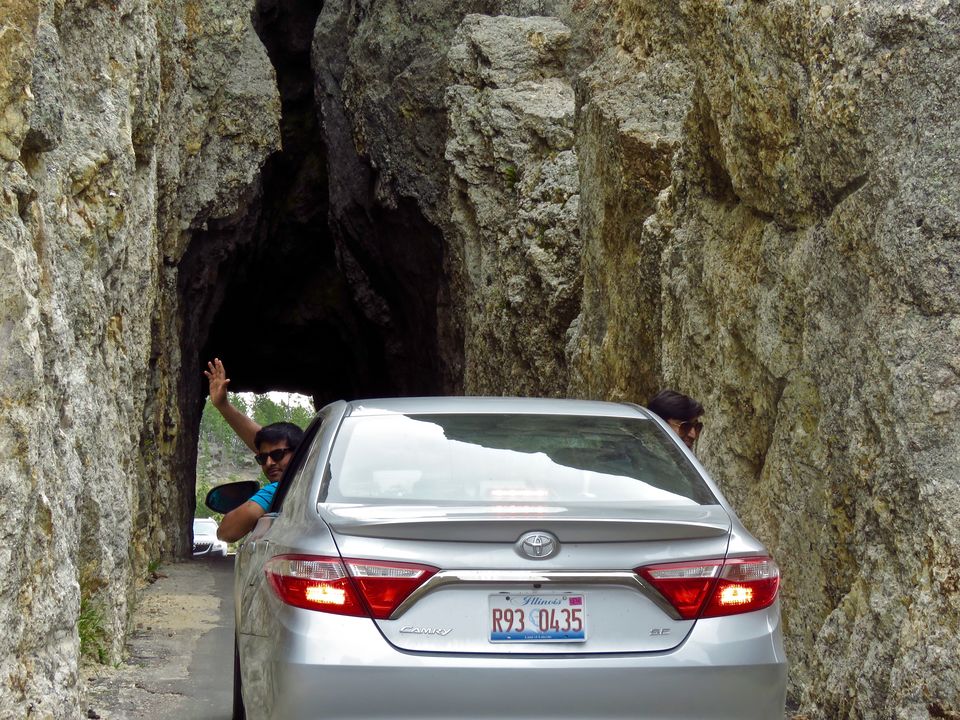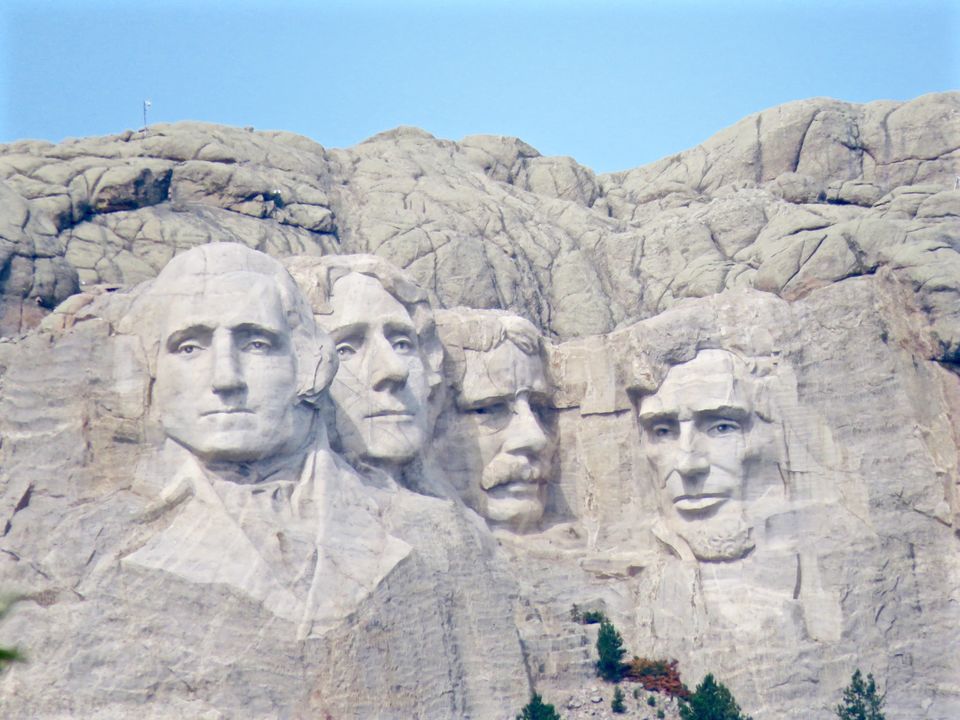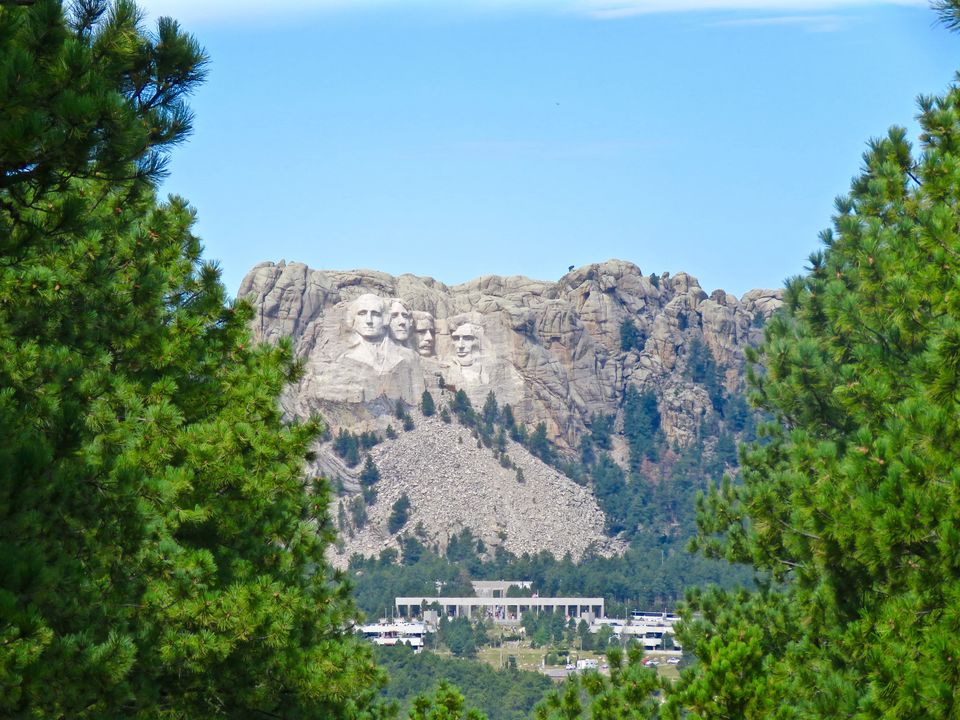 It is a very rare occurrence when you plan a trip religiously and it gets executed in a perfect way. Here is one such trip that was just next to perfection in every sense.
We had it clear in our minds that given the time for the trip we have and the places we have to visit , it will take a lot of planning. So, we started with the traditional pen and paper approach which proved to be better than many Project Plans ( :P ).
We started from Chicago with some little hiccups in the start because of the IT slavery that is now a part of our life. But we were able to cover up our lost time while driving at 85MPH on an average at I-90 W. After a non-stop and tiring drive of 10 hours we reached our first stop at a motel in Kadoka, SD. We just needed a place to freshen up and so was the place. With only 1 hour of nap in the motel we started with our first spot "Badlands National Park".
Spot 1 : Badlands National Park
While travelling to the Badlands National Park we encountered a vast grass landscape that is most commonly known as prairie grasslands. As we were approaching towards the spot we were able to see herds of cattle grazing in the enormous grasslands which was in itself a pleasant sight. Badlands is famous for its plateaus sharing a common pattern and presenting an amazing view. We were lucky not to have any encounter with the Rattlesnakes but we also wished to hear the rattling noise while we were hiking in the beautiful Window and Door trails. The drive through loop road presents many pleasant sights and we were fortunate enough to find some Bighorn Sheeps and Prairie Dogs enjoying their natural habitat. We got all information about the park and all the fossils from Ben Reifel Visitor Center which is also in the loop. Badlands is rightly described as the "Peaks and Valleys of delicately branded colors - Colors that usually charts do not show".
After taking numerous pictures of the place we headed out to our next destination "Yellowstone National Park". But before that we had to cover 500 miles which was another thrilling ride after a tiring and exploratory day. In this trip of 8 hours from Badlands to Cody ( a small town in the vicinity of Yellowstone) we witnessed the mesmerizing star studded night sky which is a rare sight in the "Windy City". We reached Cody with 4-5 hours in our hands to sleep before we start for "Yellowstone National Park".
Spot 2: Yellowstone National Park
Trip to Yellowstone is the most beautiful trip with varying landscapes all along the way. Right from the Prairie Grasslands to the symmetric green mountains of Yellowstone Valley, it was a breath taking ride. We entered Yellowstone from the East Entrance and after a short trip crossed the beautiful Yellowstone lake. It was really chilly with temp around Zero Degree C so it was really difficult to capture a lot of pics which we normally do. But somehow we managed to take a few but the pics are not even close to the real beauty of the Yellowstone lake in between the mountains. We continued our journey to Hayden Valley where we found herd of Bisons in the spectacular Hayden Valley along the Yellowstone river. Bisons are very easy sight in the yellowstone park and you need not be lucky to find a bison in Yellowstone. Mud Volcano, Dragon Volcano, Artist point , Lower Falls, Upper Falls, Mammoth Hot Springs (Minerva Terrace) and Norris Geyser Basin were some of the attractions from the first day at Yellowstone. We planned for Camping at night but it was too cold for that. So we decided on grilling our own food as it had been long we had actual food. We had been mainly surviving on junk food. Grilling was the highlight of the day as it brought the real talent out of everyone in the group. I got to know my hidden talent of Wood Cutting , Sakshi and Shruti were too good with the culinary art and Ayush was beautifully managing the event and entertaining all. After dinner, we had to settle ourselves for 1 night in a motel on the west entrance. It was just good enough for 1 night sleep which it was meant for. Next day was mainly dedicated for Geysers, we covered Norris Geyser Basin (Steamboat , Emerald , etc) , Lower Geyser Basin (Fountain Paint Pot, Great Fountain geyser, etc), Mid geyser Basin (Grand Prismatic Spring) and Upper Geyser Basin (Old Faithful). We also saw Wolf , Elk and Deers in the park. The hike to grand prismatic spring is a must do for all. It is not a smooth hike but is a worth it experience because you will see the actual Grand prismatic spring once you are on the top. We ended our day with camping in the cabin near the south entrance. It was the best experience I ever had with grilling and cooking like never before. We had to sleep early as next day it was all about "Grand Teton National Park".
Spot 3: Grand Teton National Park
With the limited knowledge of attractions and places to see in Grand Teton and only 8 hours in hand to explore, we started our day with a refreshing sight of a group of Elks on the way. It was really astonishing to see them communicating with each other, while the male was leading the way and all others were following him. We clicked a few pics and captured some videos which I think might be a close competition to many videos on National Geographic. The ride to Grand Teton is breathtaking with Teton Mountain range on the right side throughout the way and at times sharing the sight with Jackson Lake and Jenny Lake. We stopped at many overlook points to try and capture the real beauty of this place, but every effort seemed less. We got good info from the Jackson Visitor Center about the animal sightings and overlook points. A must go overlook point is the Oxbow Overlook point where you get a reflection of Grand Teton on the Snake River. The mountain range has two prominent peaks "Mt Teton" and "Mt Moran", these two are visible all along the way but in different shades, which makes it even better. By the end of the our time in Teton we had covered all the major attractions and overlook points but the only thing left was "Bear sighting" , for which everyone in the group was "craving" to be exact. We understood from the Visitor Center that it is quite normal for them to see bears but we had not been blessed with it so far , hence we were a little skeptical. Yet as suggested by them we started on the Moose-Wilson Road which is known for it wildlife viewing. In just 5 mins of starting on that road we saw a "Black Bear" picking berries on the side of the road. We were not allowed to get out of our car but we were able to see glimpses of it. We thought it to be promising event and continued on the same way. Just 5 more mins on the road and there was yet another Black bear eating berries and resting at times. We were able to capture this with our high zoom cameras and it was really amusing sight. We started yet again on the same way , but now we were even more attentive and checking every little herb and bush in the surroundings. Also making sure that everyone was focusing on finding wildlife and not talking too much . And luckily I was able to spot a bear in the side , we stopped and found out it was "Grizzly Bear" with 2 cubs. It was one of the most amazing sights in the overall trip . The mother bear was so attentive and cautious about our presence that it was looking at us all the time along with communicating the cubs to follow her for their way out of our sight. This event was like a "Cherry on the Cake" for our trip and we all were in consensus about it. With so many events throughout the day we felt like not going back and spending more days in the park. But with the jobs and responsibilities on our shoulders we had to let go of this thought and continue on our way back home and covering the rest of the spots as planned.
Spot 4: Sylvan Lake and Mount Rushmore
On our way back home we had planned for Sylvan lake and Mount Rushmore which is yet another addition to some of the attractions in South Dakota. We travelled 8 hours towards east to reach our hotel late night. It was really a tiring ride where at times we were driving with no vehicle in sight till miles. It was just another experience of the loneliness when you are nearing the State of the Bad Lands. Somehow we reached the hotel and rested there for some hours before we start on to rest of our journey. We started our day with a filling Continental Breakfast in a hotel in the small town "Custer". The first spot for the day was Crazy Horse which is a "WIP" carving on a mountain known to be the the biggest carving at some point in future. Then we reached the Custer State park which is the house for Sylvan Lake. It was yet another beautiful sight with the lake in between giant mountains. As always we never miss the opportunity of taking pictures with different camera settings and we did the same here too. After multiple shots we followed the Needles Hwy and enjoyed the beauty that it is famous for. We witnessed multiple mountain passes that makes the Needles Hwy famous. The last point in our trip was Mount Rushmore famous for the Carving of the 4 US presidents (Washington, Roosevelt, Lincoln and Jefferson) on the mountain which was even visible from the mountain passes in Needles Hwy. After all these attractions and places we saw we were content about our trip yet we felt like not going back and getting lost somewhere on the roads traveling to unknown destinations. But we had to curb the "Lonely Traveller" amongst us and continue our way back to home.
After 15 hours of journey on road we reached our final destination to Chicago. It was really tiring on the way back home , it seemed like we were driving against time to reach on time so as to carry on with our work for the next day. But we were enjoying our small chit-chats on the way to make the trip seemingly short. "DJ Waale Babu" song was the rare find of this trip , all seemed to be dancing in the car on this tune which was an odd sight. We still crack jokes on this song.
We ended up in Chicago at 4 in the morning making it the most amazing trip of my life , where I met some new people and who turned out to be some of the best people of my life. In this trip of 5 days we covered 3200 miles on ground to see some of the most amazing sights on planet earth. A must have experience while you are in States.