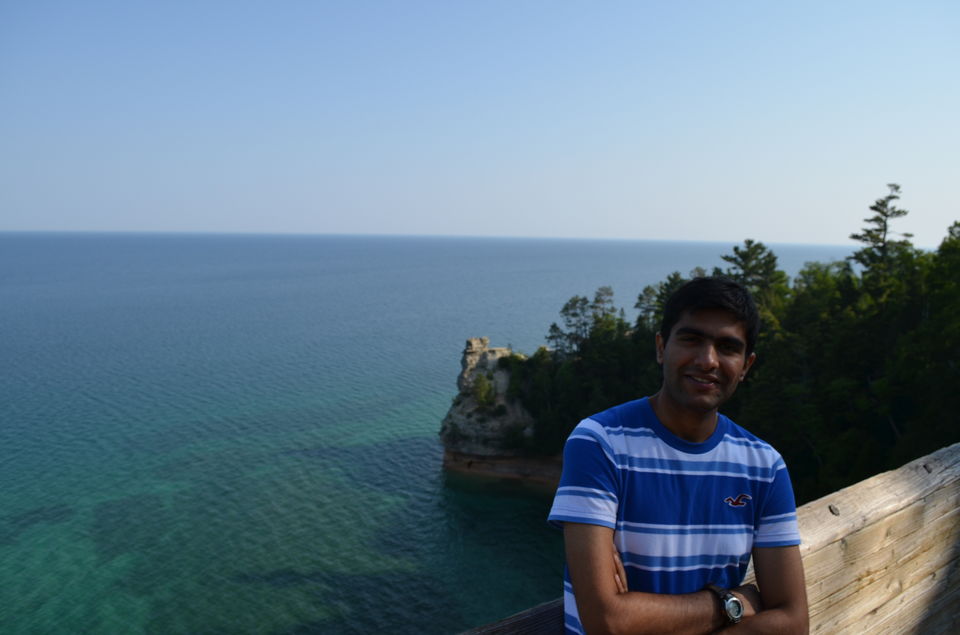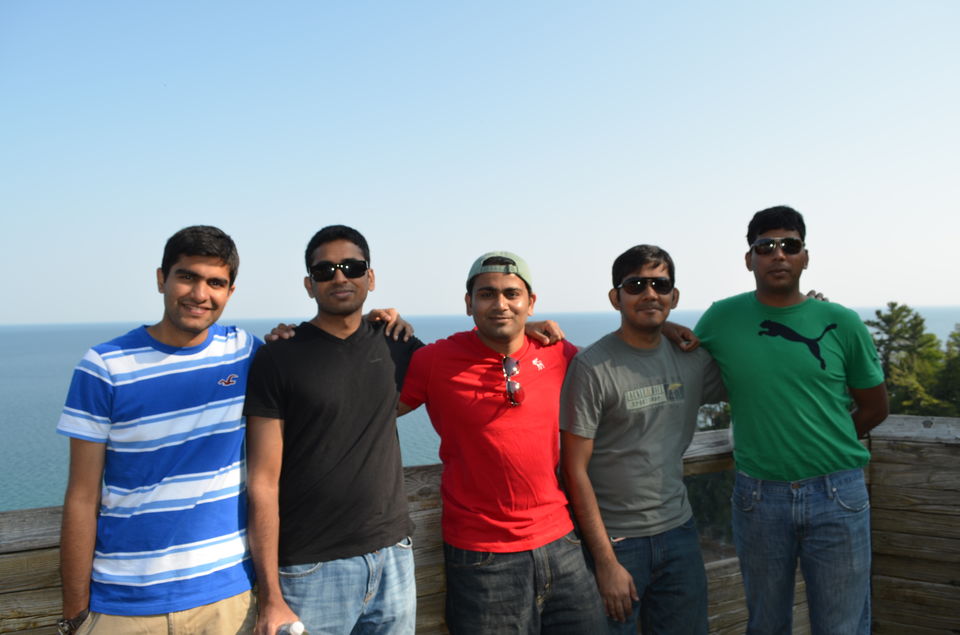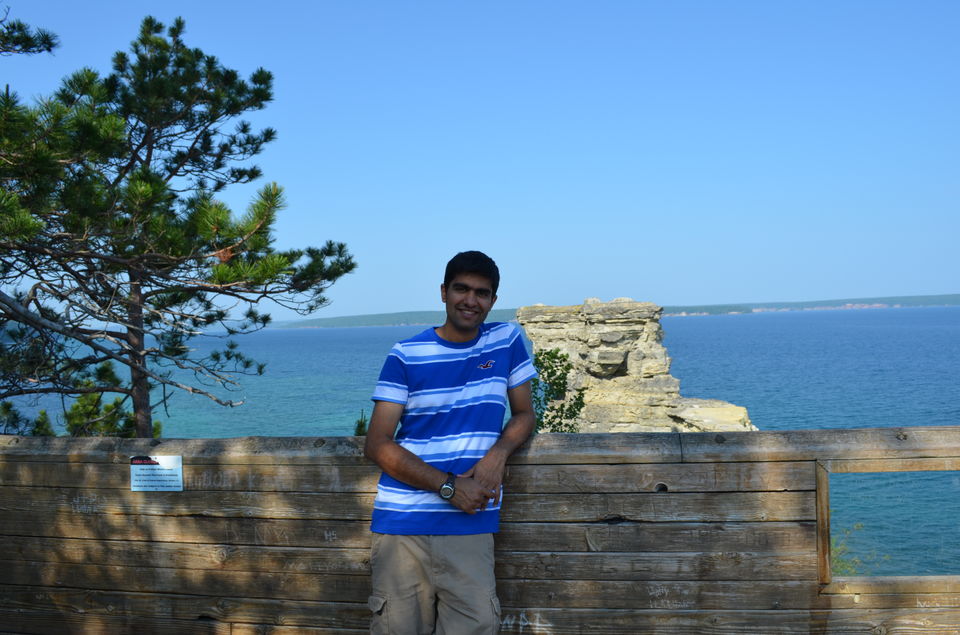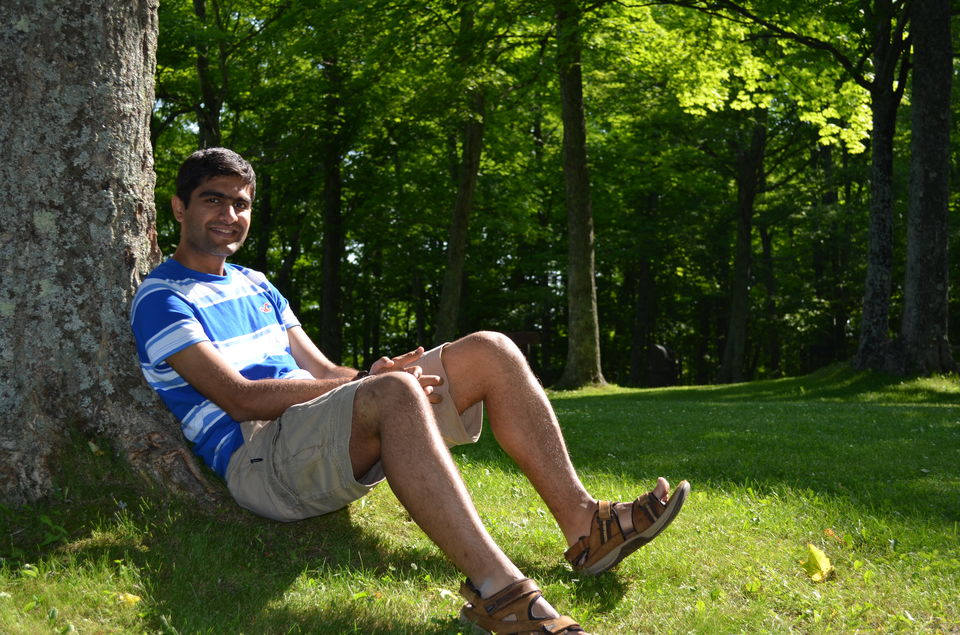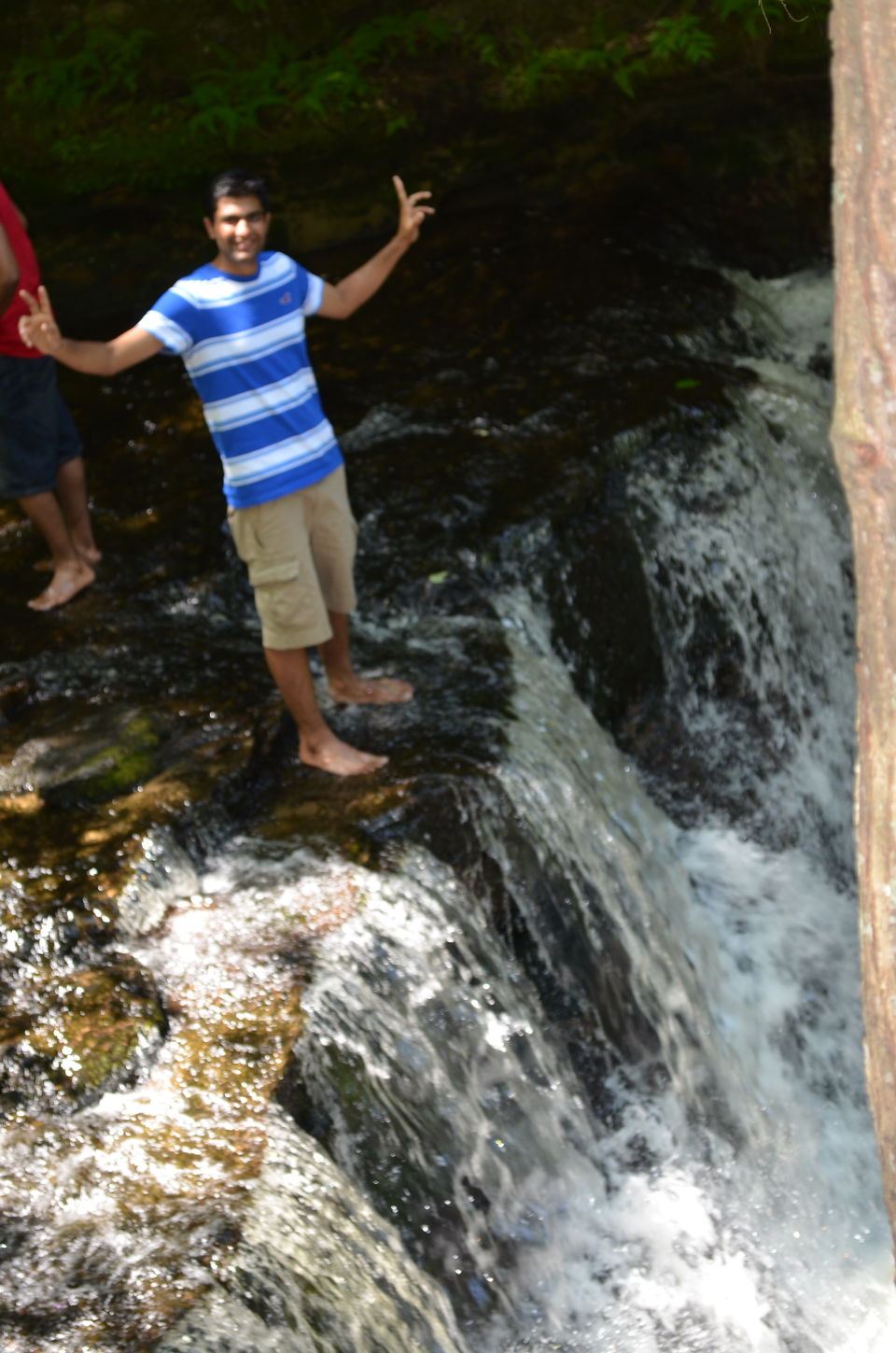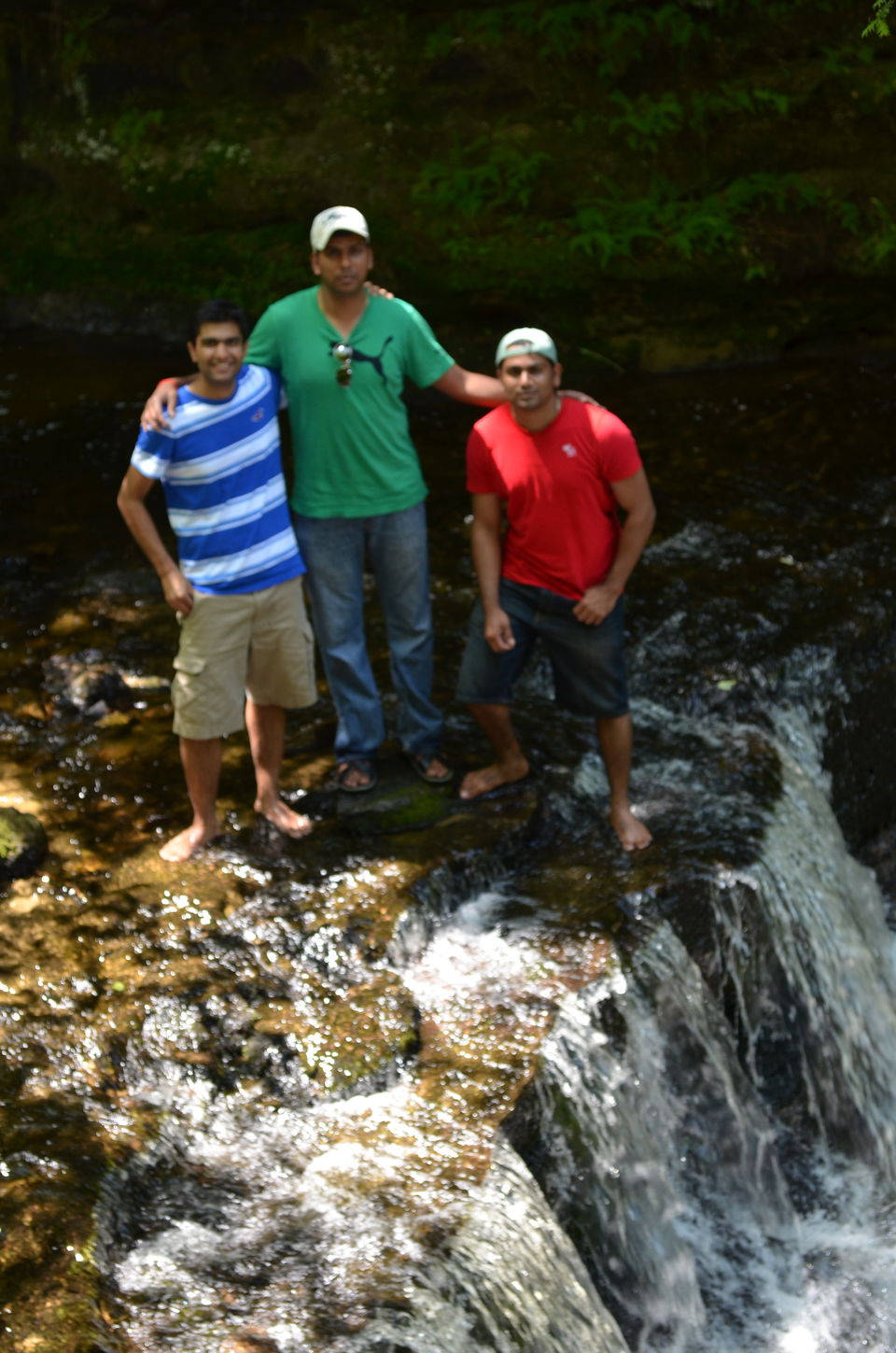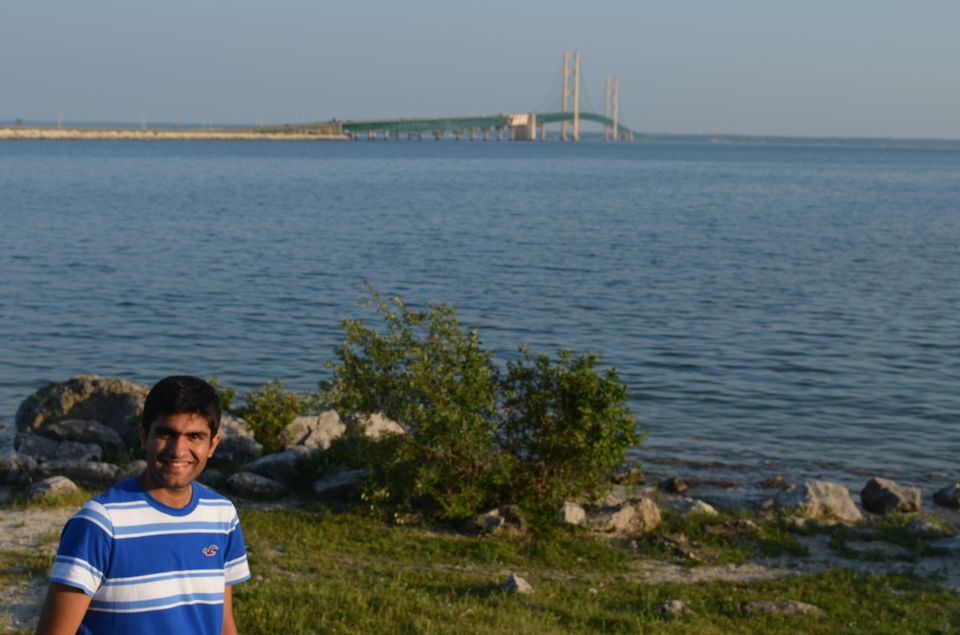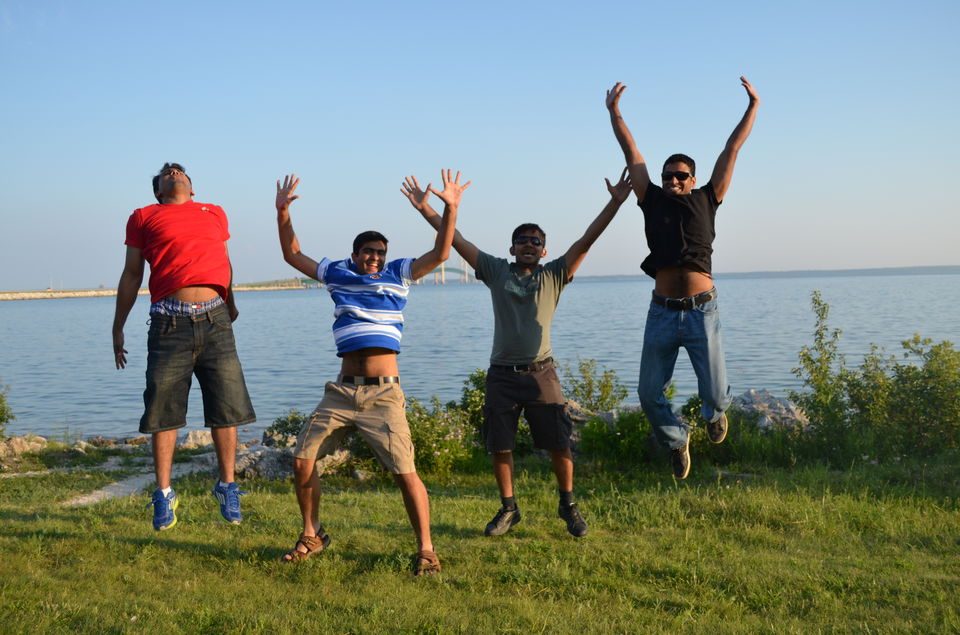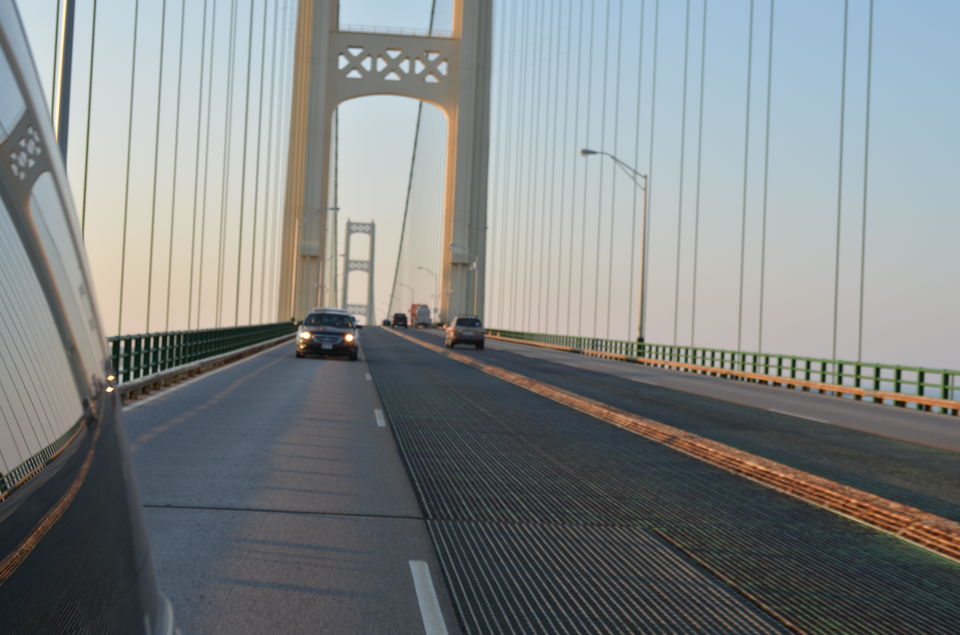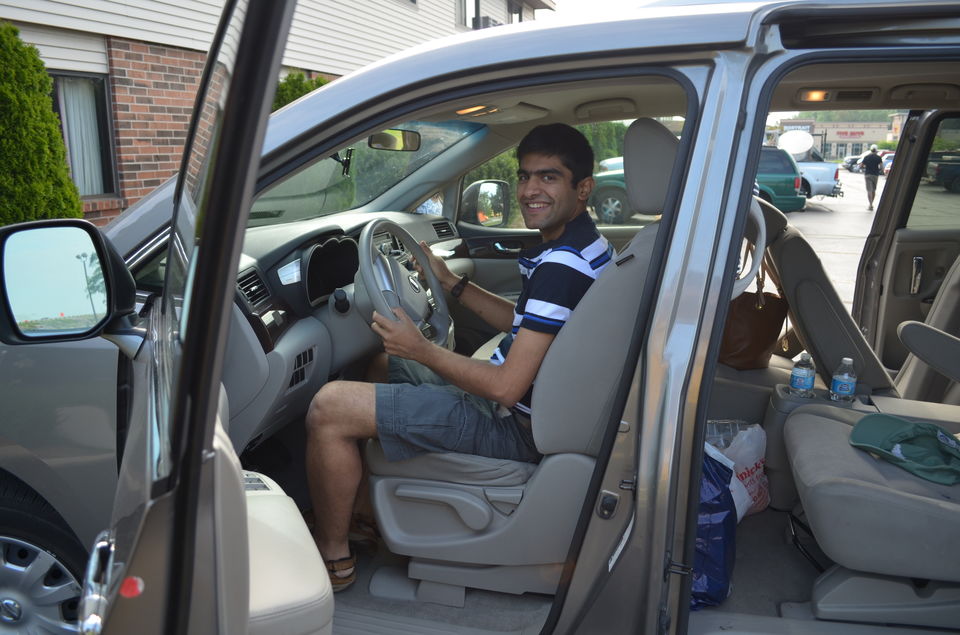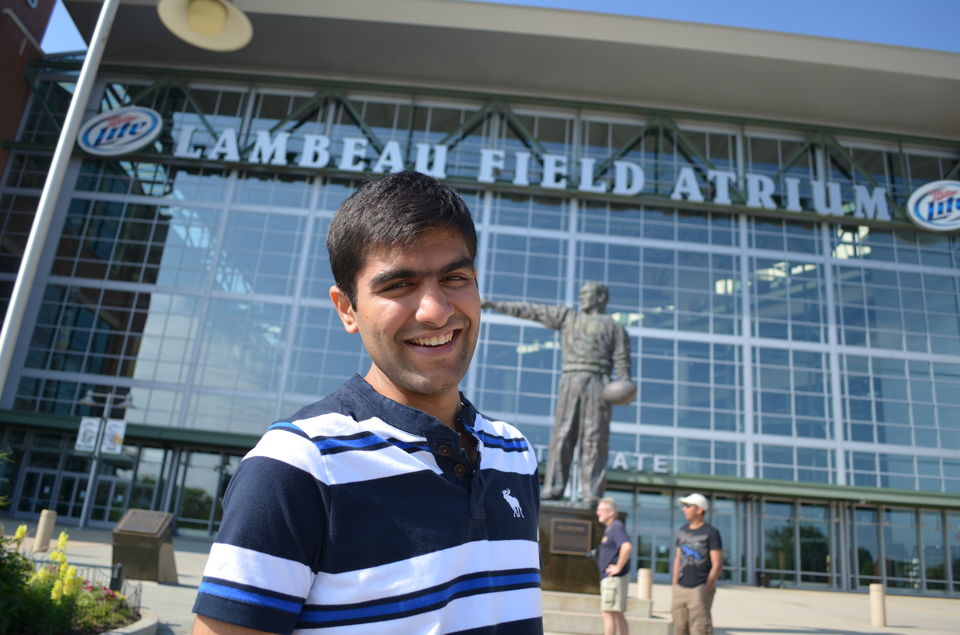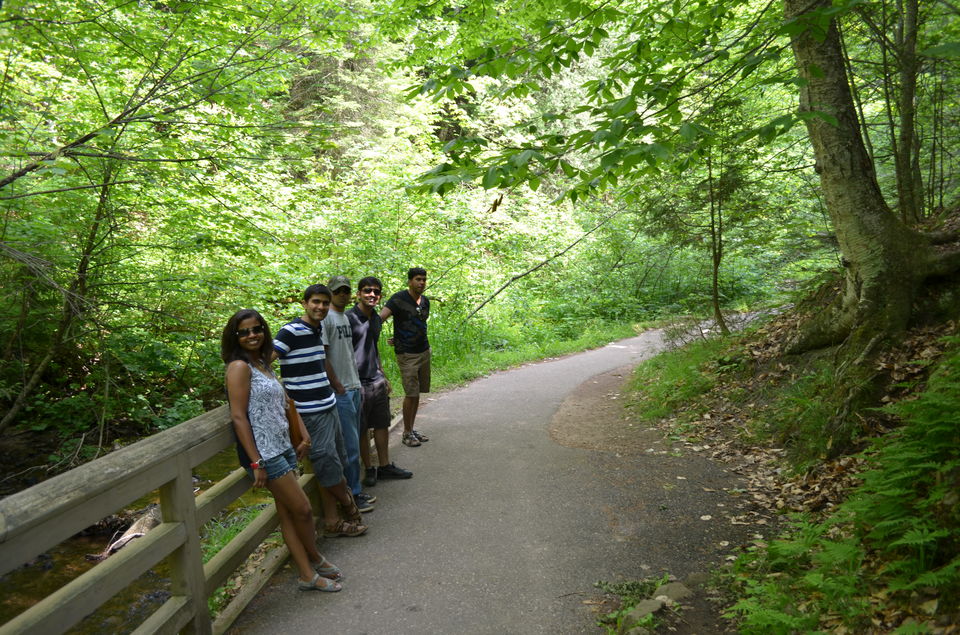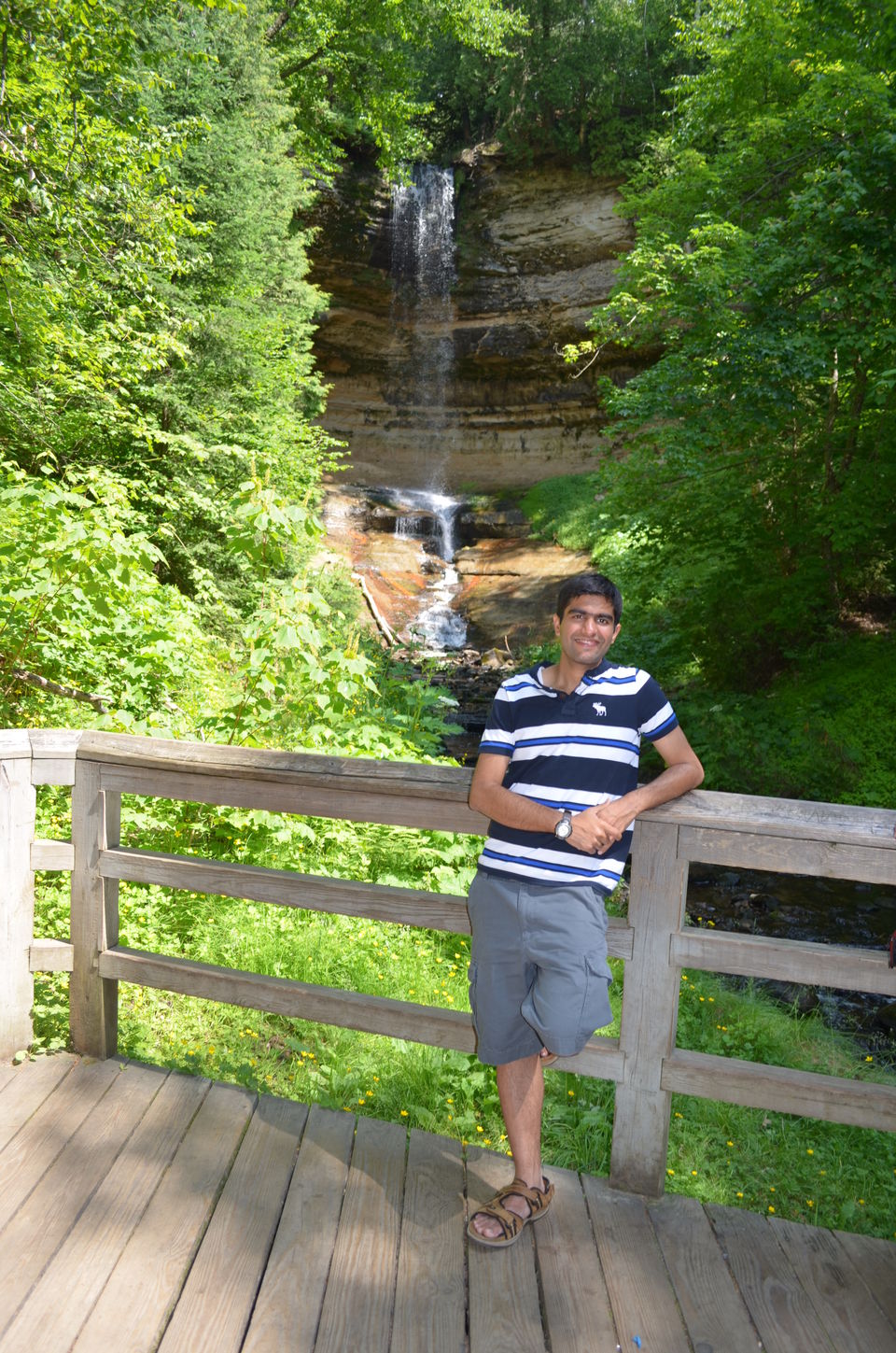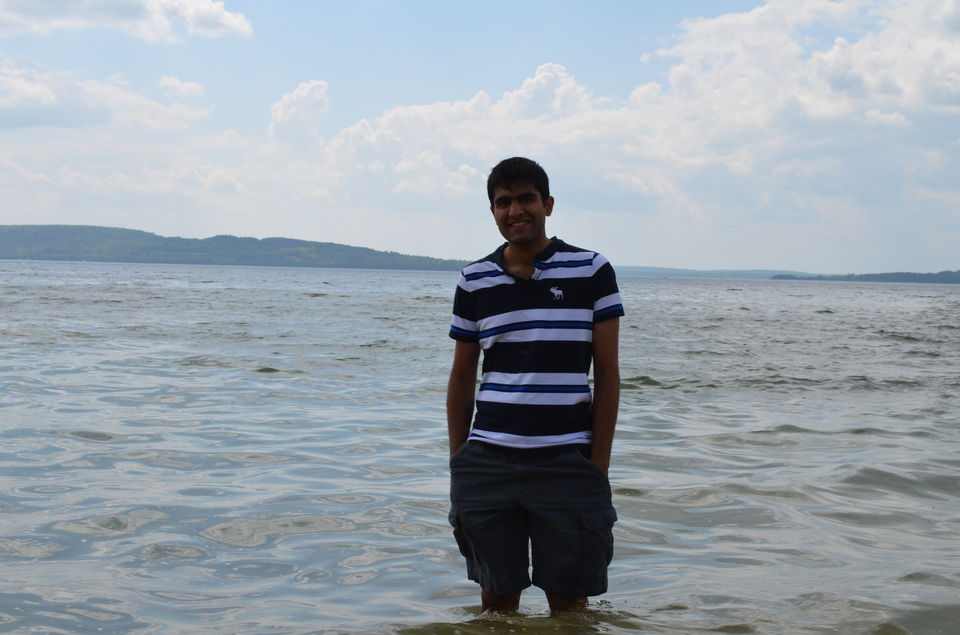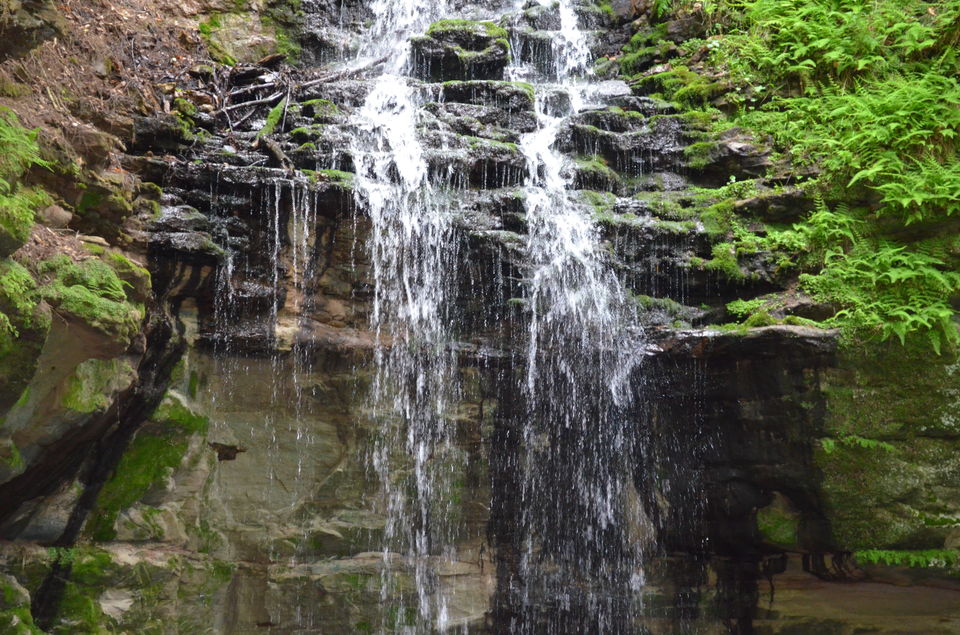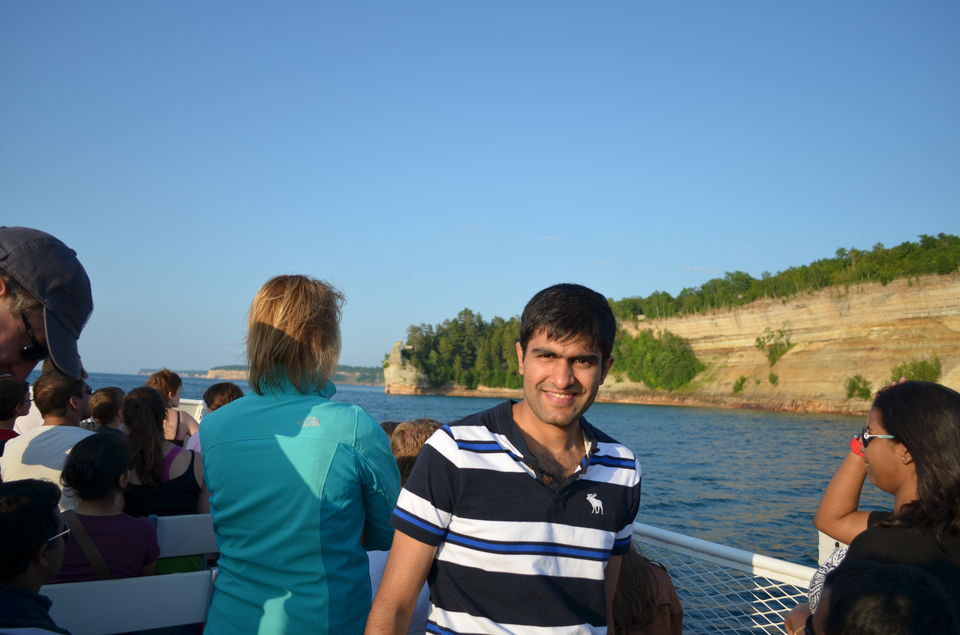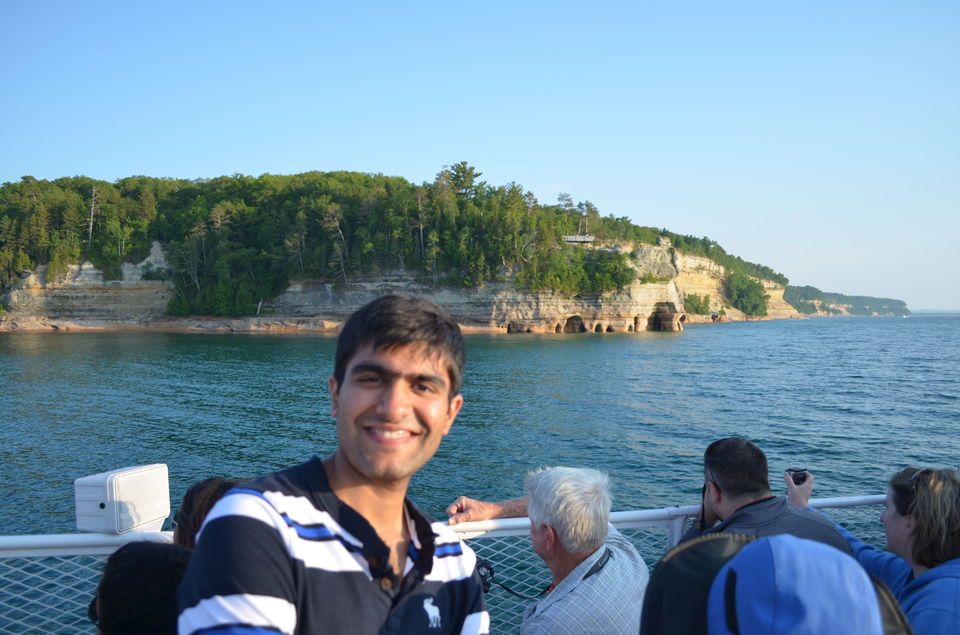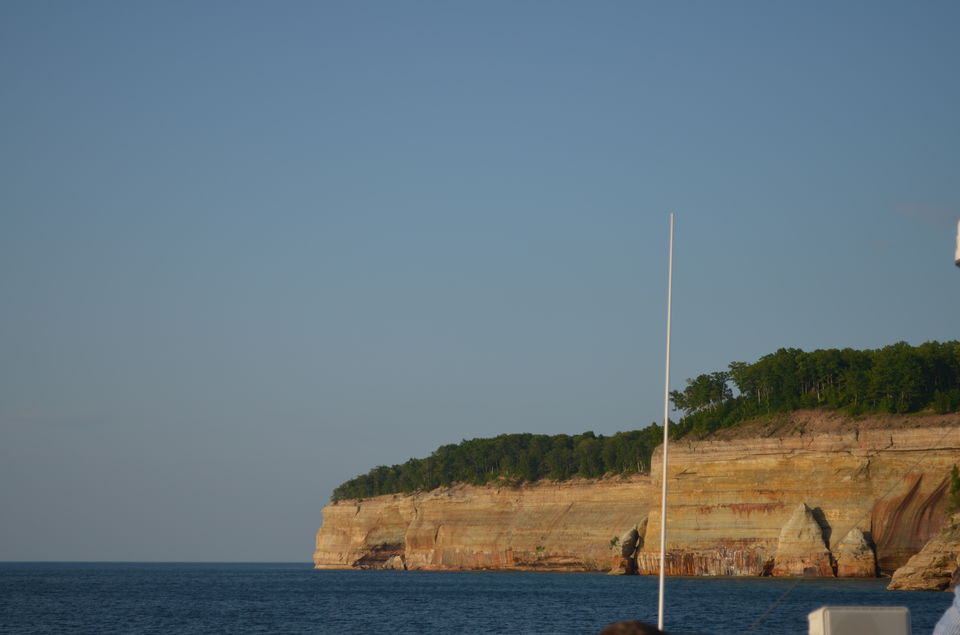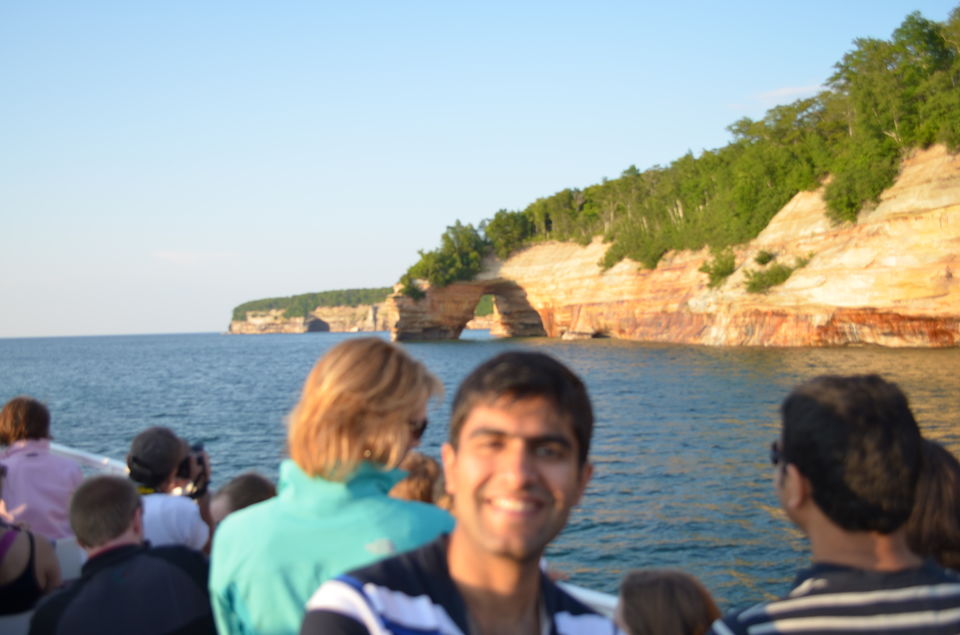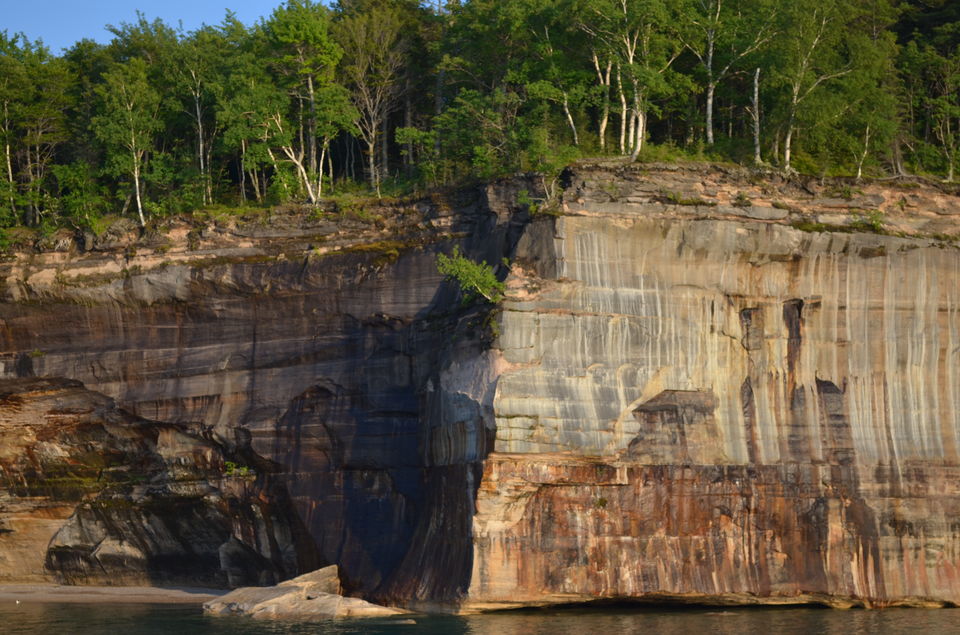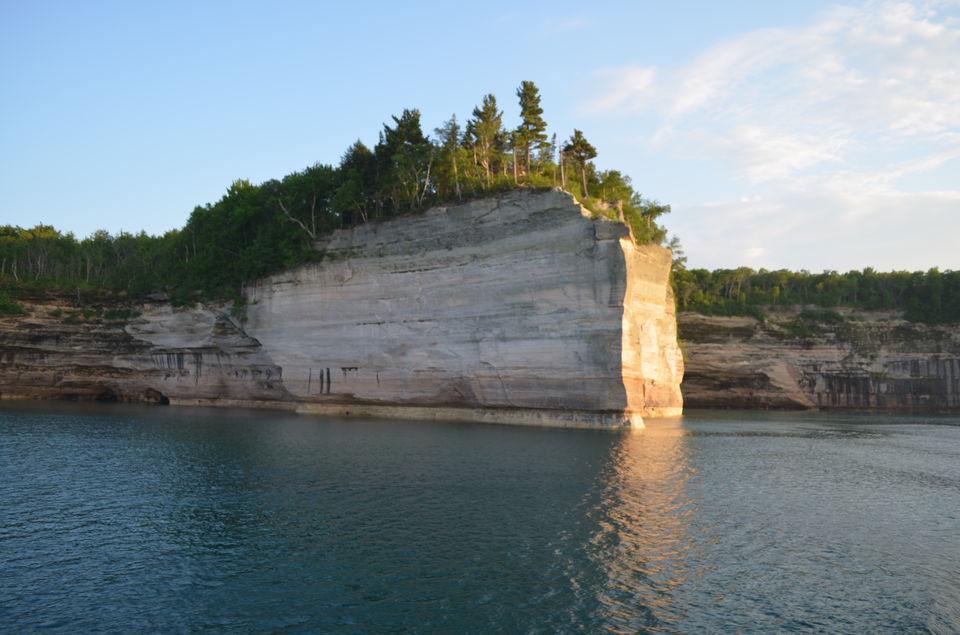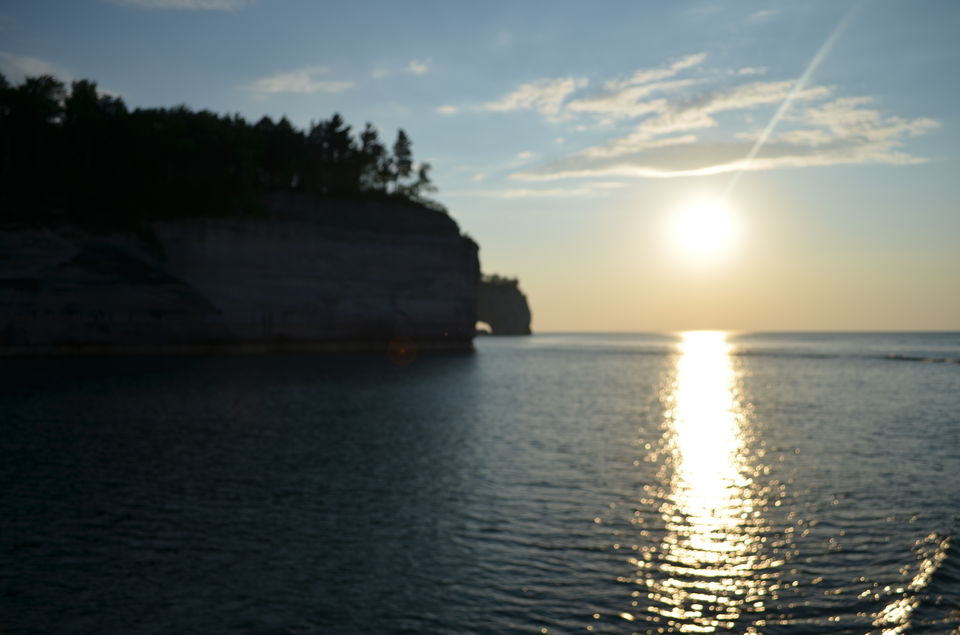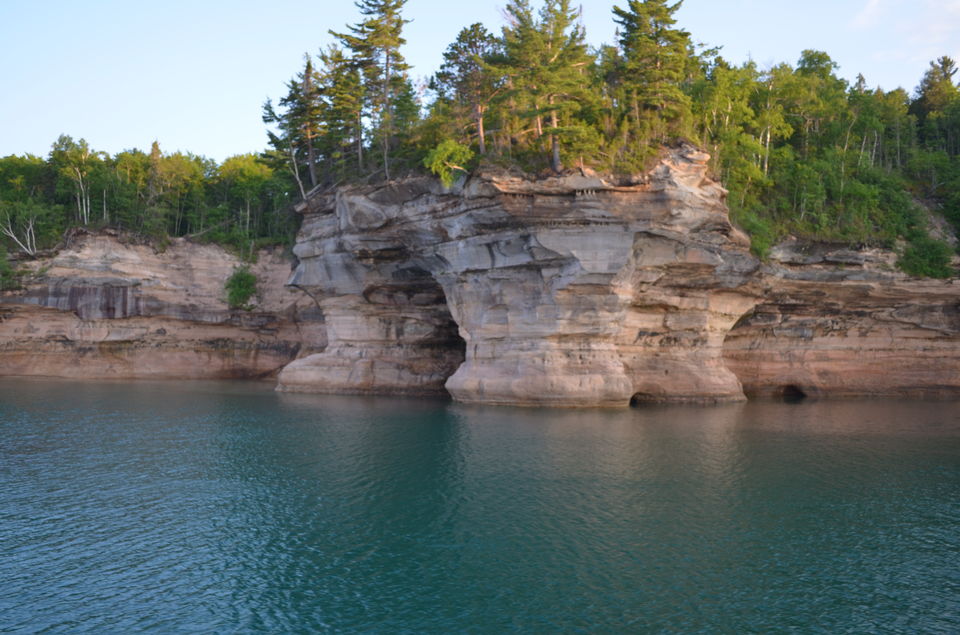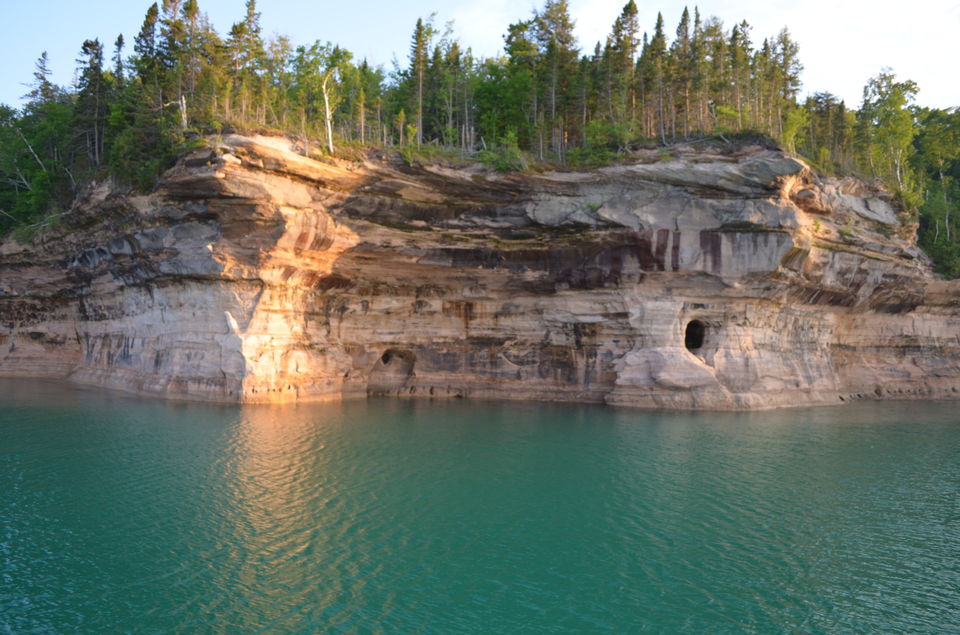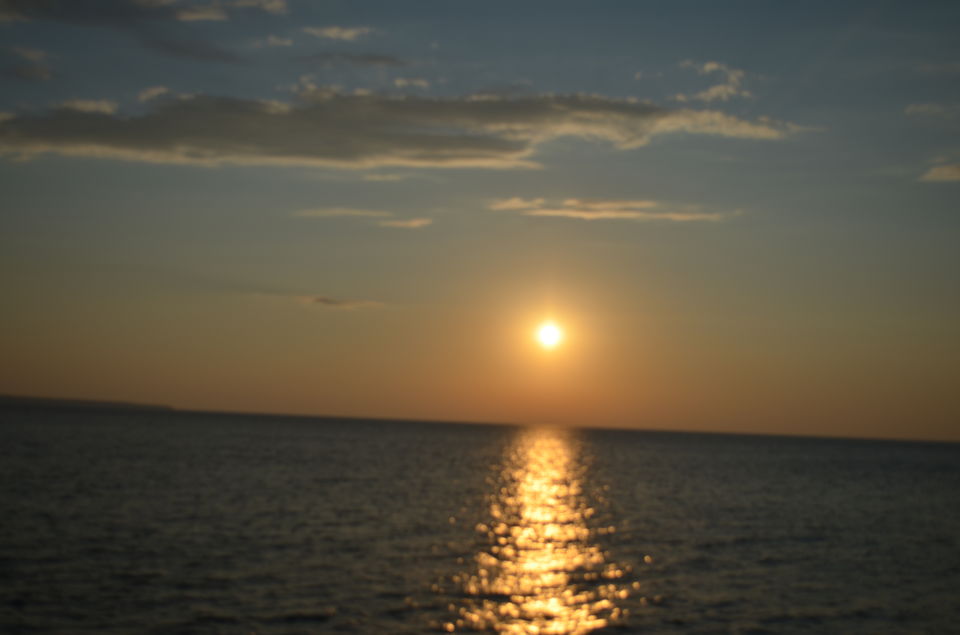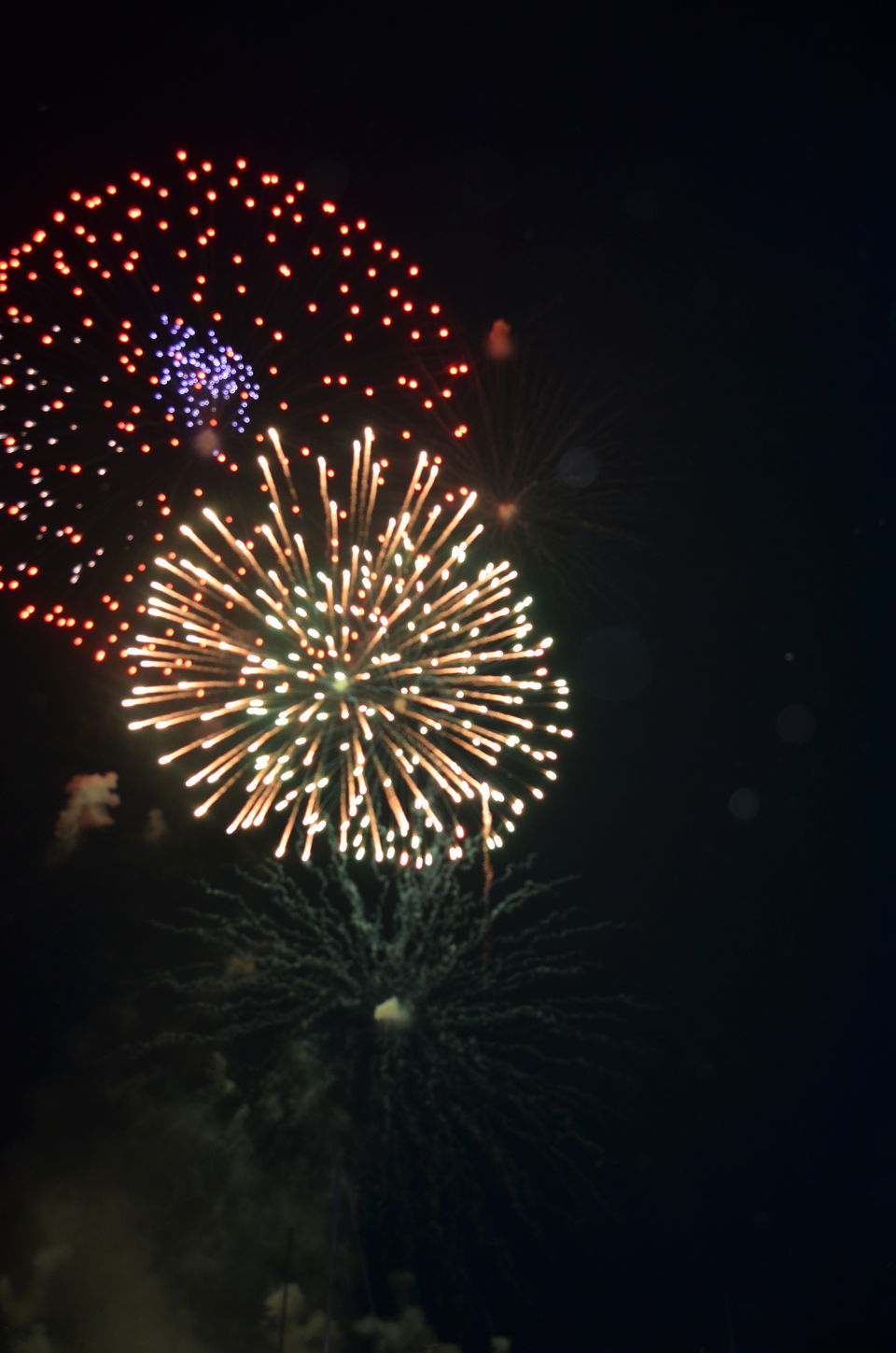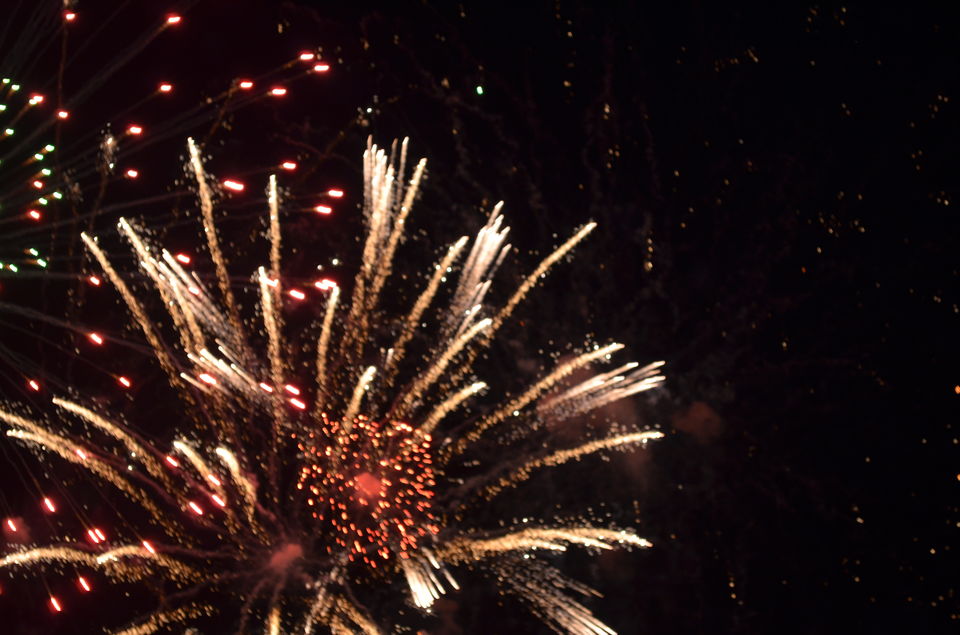 CircleThis trip the Lake Michigan Loop tour was undertaken more than 2 years ago however I am glad I always save all my trip plans on my drive so can definitely provide an overview of the spots which I visited during this tour and also try to recollect additional memories as I go about writing about this trip.
I consider myself quite lucky since I have an exceptional group of friends at my work place with whom I decided to undertake the trip during the Independence Day long weekend. We were a group of 7 people so getting a mini van was the best thing so that all could travel in a single car which would be more fun.
We started our journey from Chicago on July 3rd evening after work. The first spot for overnight stay was Green Bay in Wisconsin.
On the way stopped for dinner at Olive Garden at a place near Appleton.
Thereafter we drove towards the hotel for our night stay.
July 4th:
The next morning I was very eager to drive but since I wasn't added as an additional driver on the car and wanted to play safe; we drove to the rental car location in Green Bay and got myself added as an additional driver. (Thereafter it was very difficult to take the wheel away from me)
we visited the Green Bay Packers Stadium (the local NFL team). Though technically Green Bay and Chicago are arch rivals in their NFL division and we do hate Green Bay since Chicago generally ends up on the losing side while playing against them it was a fun and memorable with my first visit to a NFL football stadium. (GPS:1265 Lombardi Ave, Green Bay, WI 54304)
Next was the drive to Pictured Rocks National Lakeshore via the Hiawatha Forest.
The driving can be a bit tricky so ensure that GPS is pointed to: Mac's Food and Spirits:12840 U.S. 2, Rapid River, MI 49878
The Pictured Rocks National Lakeshore is located in Munising which is famous for its waterfalls.
As you drive along the road (M-28) view the Alger and Wagner Falls (GPS coordinates: N 46° 23.591 W 86° 38.883) These falls are very small and can easily be missed so do make sure to drive carefully and slowly. If the GPS coordinates search acts funny; one of nearest Proper Location is Alger Falls Motel, E9427 M-28, Munising, MI.
We then visited the Munising and Memorial Falls with GPS locations being as below:
GPS coordinates Munising Falls: N 46° 25.369 W 86° 37.301.
GPS coordinates Memorial Falls: N 46° 24.832 W 86° 37.573
Munising Falls is a 50-foot waterfall which drops into a sandstone canyon and creates a spectacular scene. You can walk .25 mile on a paved trail through the woods until you reach the viewing platform. It is easily the most impressive of all the other waterfalls in the area.
We then visited the Pictured Rocks Cruises where we had booked our Sunset Cruise for a guided boat tour of the Pictured Rocks Lakeshore. We also viewed the Bridalveil Falls along the lakeshore and Miner's Beach Falls located where Miner's River meets the Lake Superior.
During peak summer seasons (especially the long weekend) I will recommend reserving the tour tickets in advance so that there are no last minute surprises!
Pictured Rocks Cruises ~100 W. CITY PARK DRIVE, MUNISING, MI 49862
Pictured Rocks National Lakeshore offers towering multicolored sandstone cliffs, miles long sparkling beach strands, dashing waterfalls, a huge area of sand dunes, inland lakes and streams! The lakeshore hugs the Lake Superior shoreline and Lake Superior is the largest, deepest, coldest, and most pristine of all the Great Lakes.
After the boat tour; and it being Independence Day we came to know that the town is going to have the annual fireworks along the lake front.
So we all just grabbed something to eat and watched in amazement as the fireworks filled the starry night sky with a multitude of colors.
After spending such a long day with quite a bit of travel and sightseeing we reached our hotel for the night within the same town.
July 5th:
The next morning we visited the Horseshoe falls.

Next we visited the Miners Falls and took the trail to visit the Miner's Castle. At this spot we were also joined by another of our office colleague who had been traveling with his family. So it quite an amusing get together to meet up at a place other than work!
We also visited the Miner's Beach where we all took a dip in the cool waters of Lake Superior.
Miners Castle is the most famous formation of the Pictured Rocks, and is easily accessible by vehicle and short trails.
Beginning at the parking area, a paved foot trail leads to breathtaking overlooks of Lake Superior and Grand Island. Stairs and a steeper trail lead to the lower overlook adjacent to Miners Castle.

Being the land of waterfalls we decided to visit one last waterfall in the region the Mosquito Falls. (GPS coordinates: N 46° 31.029 W 86° 27.832)
Mosquito was truly difficult to find since we had to follow 1 mile hiking trail to the falls through forest and small hills and we didn't find anyone on the way so we weren't exactly sure if we were on the right path. However we finally did reach the place and the falls itself were pretty with over three drops on the Mosquito river with the largest being 8 feet.
True to its name we encountered a lot of mosquitoes everywhere around the falls and were regretting not applying a mosquito repellent before wandering into the forests to find this waterfall.
We quickly took some photographs of the place and headed back to a place where the mosquitoes wouldn't come to bother us. (Phew what a relief!)
While driving towards Mackinaw City we stopped over at Bridge View Park in St Ignace. The Bridge View Park offers a panoramic view of the Mackinaw Bridge which connects the lower and upper peninsulas of Michigan. It is also known as Big Mac.

We then drove towards Mackinaw City for the night stay after crossing the Mackinac Bridge.
July 6th:
It's morning time and it was time to visit the Mackinac Island for a day of activities and sightseeing.
We took the Starline Ferry right opposite the hotel for a ferry ride to Mackinac Island. (GPS: 711 S Huron St,Mackinaw City,MI)
The Mackinac Island is a throwback to old-timey seaside leisure, from the candy-colored facades of downtown shops to the Victorian-era Grand Hotel. Mackinac is also world-famous for its homemade fudge, available in every flavor you can imagine. You can also explore the limestone bluffs of Mackinac Island State Park.
Upon landing on the island we decided that the most convenient way to see all the spots on the island was to get a bike rental.
Having gotten a bike we all embarked on our journey across the island which was truly a leisure filled activity since there are instances where each one is trying to outdo each other by biking as fast as they can or some instances where each one is biking slowly savoring the island's beauty and natural wonder.
It's the only island which boasts of a State Highway (M-185) on which there are no 4 wheeler's allowed!

Some of the Mackinaw Island Spots which you can visit are:
Arch Rock
State Park Trails
Fort Mackinac
Haunted Theatre
Mackinaw Butterfly Conservatory
Devil's Kitchen
Skull Cave
Lake Shore Boulevard
Enjoy the waters of Lake Huron
Also I wouldn't recommend leaving Mackinac Island without tasting of the homemade fudge. There are plenty of shops selling the same on the Main St so you can choose any one to try it out.
After having the fudge we took the ferry back to Mackinac City.
Spending the whole day on the island is a refreshing experience and a good summer outing for friends and family alike.
You can also choose to rent a kayak and paddle around the entire perimeter of the Mackinac Island or kayak in the Haldimand Bay.
We were a bit late on returning from the island so for reaching the hotel at a decent time; I was driving a bit on the higher side of the speed limit. Unfortunately you can't provide such an excuse to the cop and this led to me getting my first speeding ticket which made me quite upset. I was so upset at the incident that I went and sat on the last row in the car (now when I think about it it seems pretty childish) This was the only time when anyone other than me was driving the car!
Well with the quality time spent with the cop; we did reach the hotel late and since I was still sulking I went to bed for a good night's rest!
We had our hotel booked at Big Rapids.
July 7th:
The next morning we left for Silver Lake State Park (GPS: 9679 State Park Rd, Mears, MI 49436)
Here you can climb up the sand dunes and also perform activities such as:
Water Sports - Jet Ski
Driving up and down the sand dunes by renting an ATV or if you have a 4WD
Here I choose to rent an ATV and climb up and down the dunes since that was something which I had never done or experienced earlier.
So depending on your personal choice you can choose the either of the above or even just relax and enjoy the awesome summer weather!
After visiting the State Park we then began the long journey back to Chicago.
I can gladly say that we all were still friends after this trip and this trip was truly the first of many more I did with my office friends!