"Look deep into nature and then you will understand everything better."
Nothing explains this Einstein's quote better than Antelope canyons in Navajo land of Page, Arizona. The Grand Canyon State also boasts some very beautiful slot canyons. Antelope Canyons are the most visited & most photographed among these.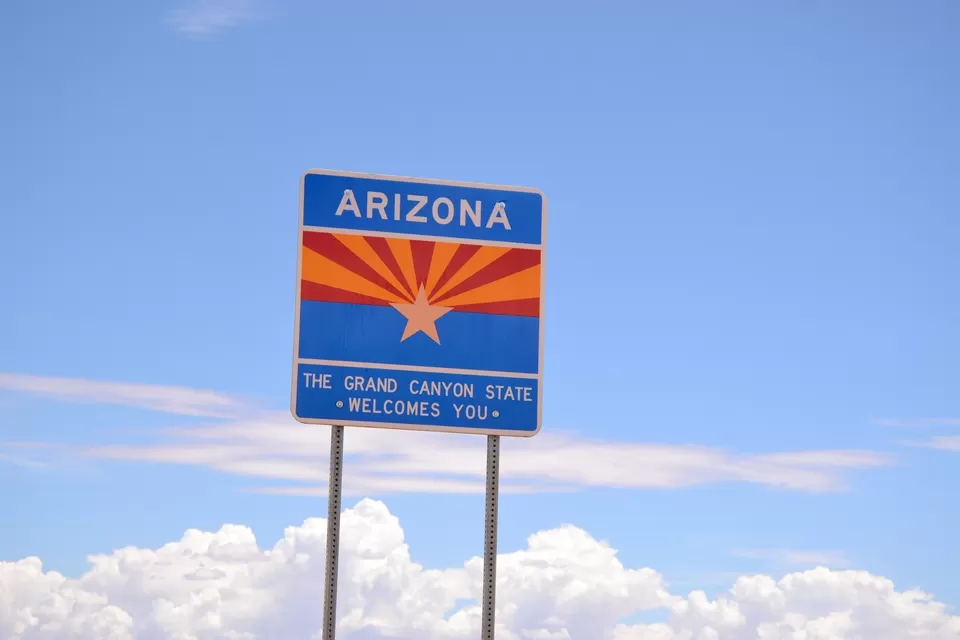 Both upper & lower canyons are equally beautiful, but lower one has mobility issues as its narrower and one needs to climb multiple ladders at high incline. Thats why it attracts lesser crowd as compared to upper canyon & so makes your experience even more beautiful.
Referred as "Hasdestwazi" or 'spiral rock arches' by native Americans, lower antelope canyon is carved by fast-flowing flash flood waters. Over millennia, abrasive sand, rocks and other debris carried by floods sculpted natural corridors through the soft sandstone creating this slot canyon under ground.
Mid day is best time to visit this canyon due to lighting conditions. When the temperature reaches 105°F, Antelope Canyon will probably be closed, for your safety, due to excessive heat. It is closed even at times of heavy rains.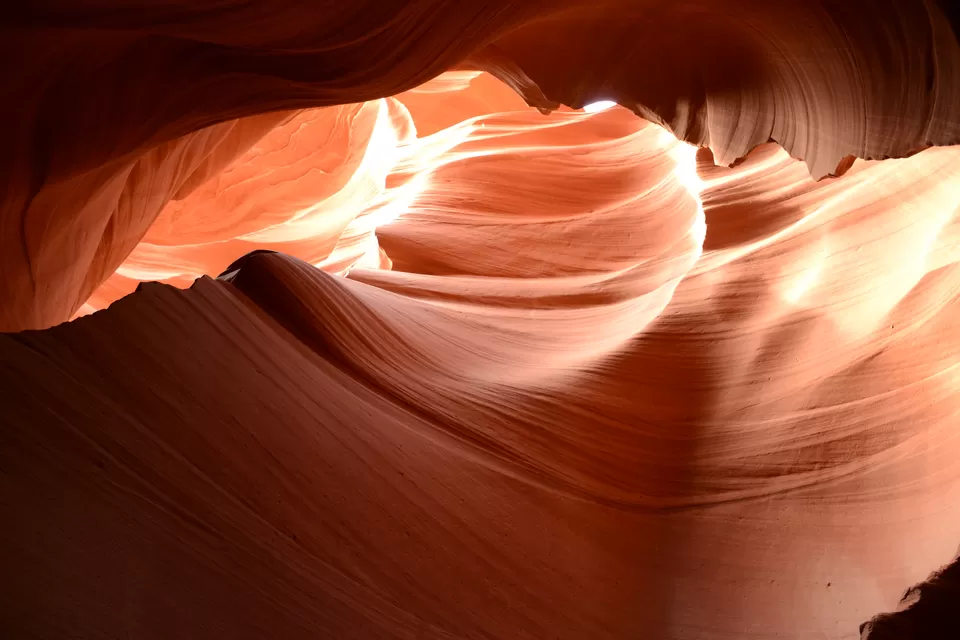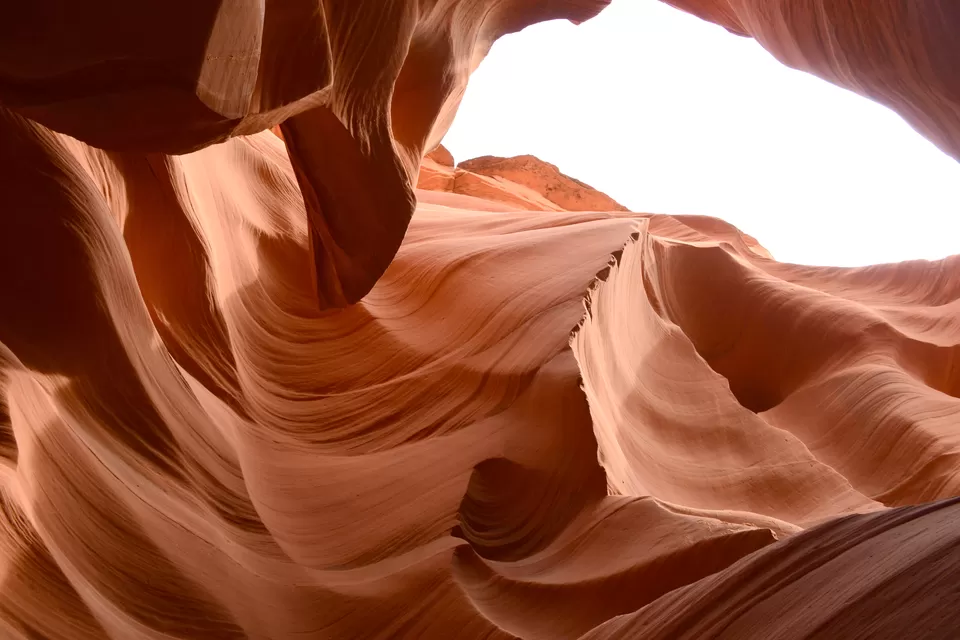 Faces of Lower Antelope Canyon
Every formation from Antelope Canyon is too beautiful to be true & exhibits true power of nature.
The Lion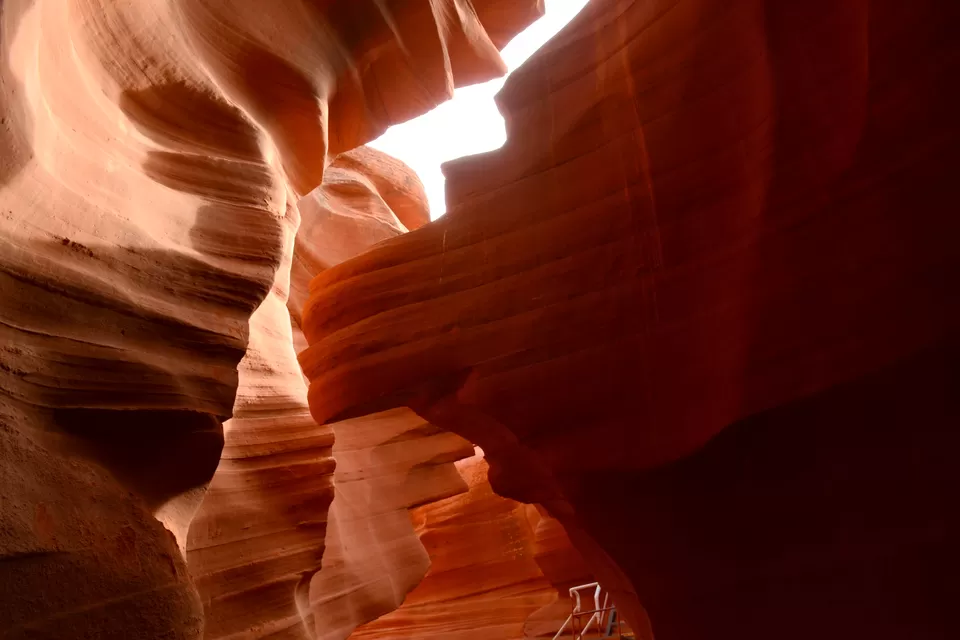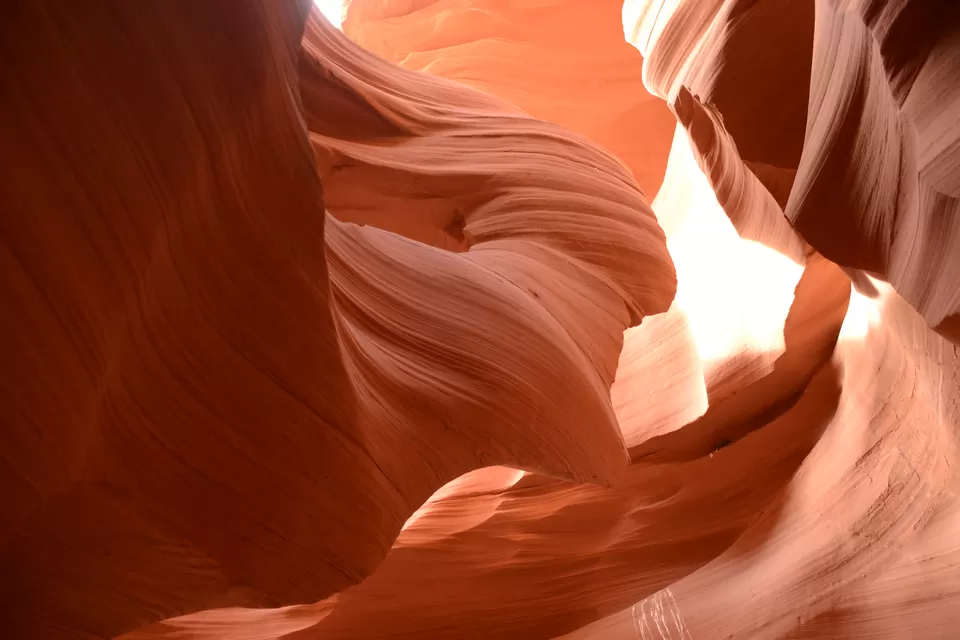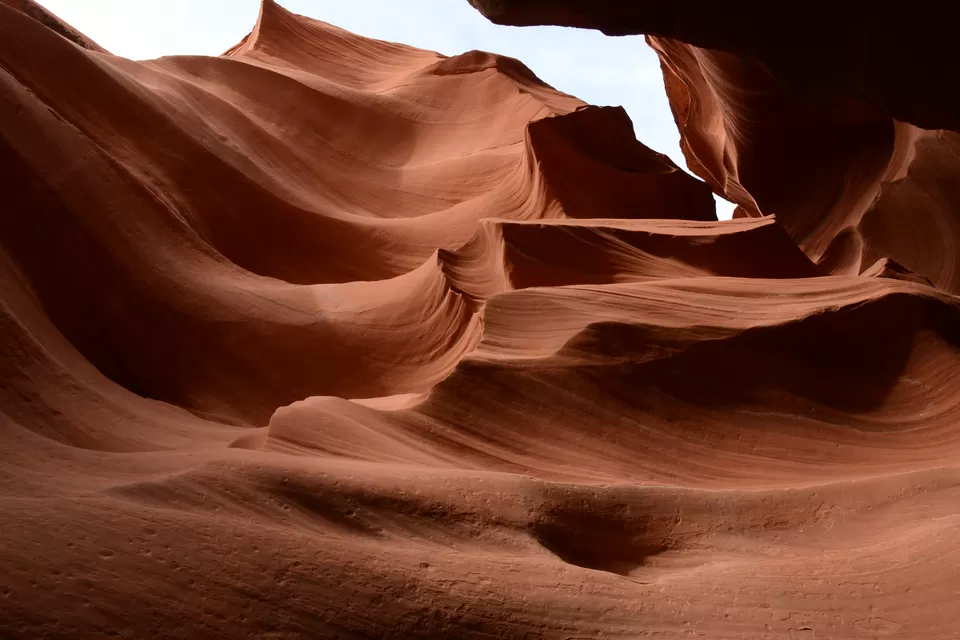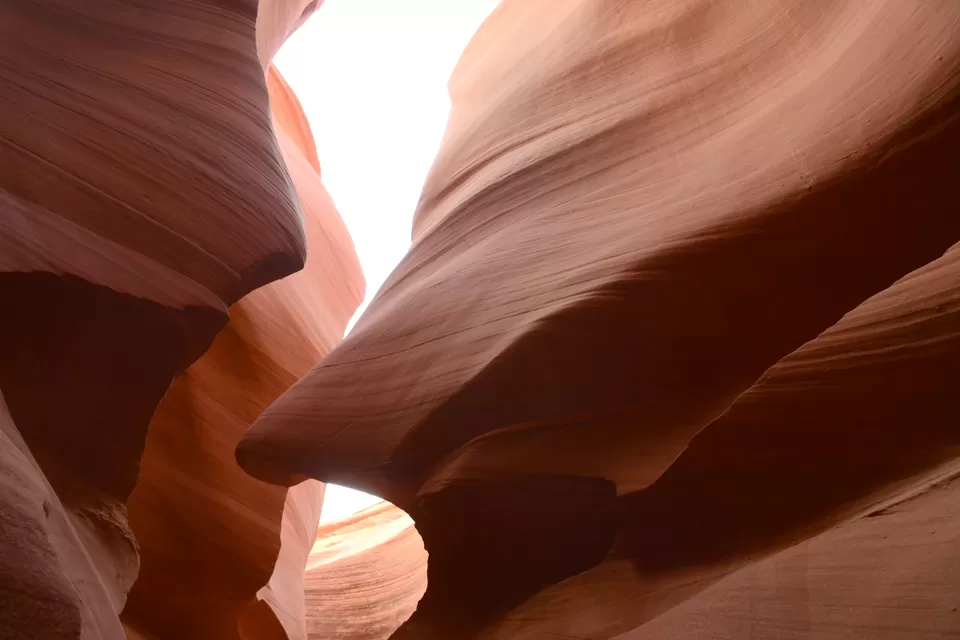 How to Reach Lower Antelope Canyon:
The closest major airports are Phoenix and Las Vegas International Airports, both of which are about 5 hours from Page. Car rentals are available from the airports.
How to book Canyon tour:
The canyon can only be visited by tour due to weather conditions in the region.
There are two companies operating tours to Lower Antelope Canyon. Both these companies also offer photo tours:
• Ken's Lower Antelope Canyon Tours - (928) 606-2168 http://lowerantelope.com/
• Dixie Ellis' Antelope Lower Canyon Tours (928) 640-1761 http://antelopelowercanyon.com
Timezone Confusion:
Timezone can confuse you time & again once in Arizona. Most of the Arizona follows Mountain Standard Time (MST) & does not change with Day Light Saving changes.
Novajo land however takes day light saving into consideration so the timezone differs from MST during this period. Make sure to check & confirm time with tour operators. You may get a change in time on your cellphone depending on your operator while travelling towards Page. Don't worry about it as cell network picks time from Utah/Arizona cell tower & may show different time.
Around 7 & half miles away from Lower Antelope Canyon lies Glen Canyon Dam which is the principal water storage unit of the Colorado River Storage Project. This dam restricts the flow of the Colorado river and produces hydroelectricity (since 1964).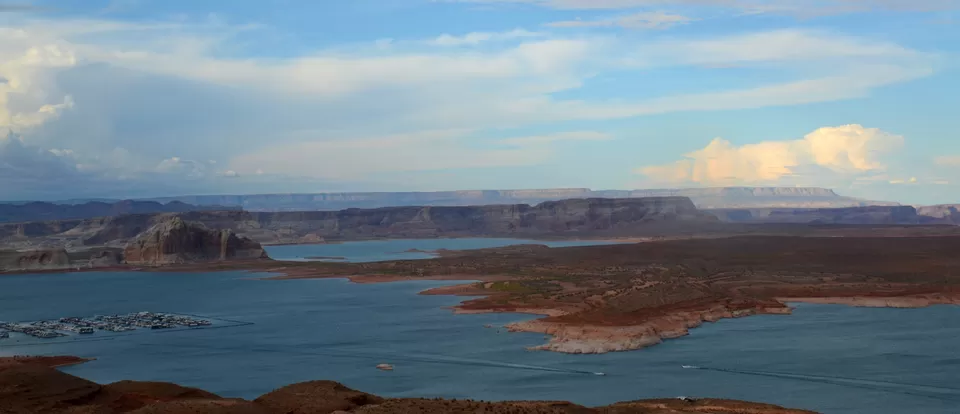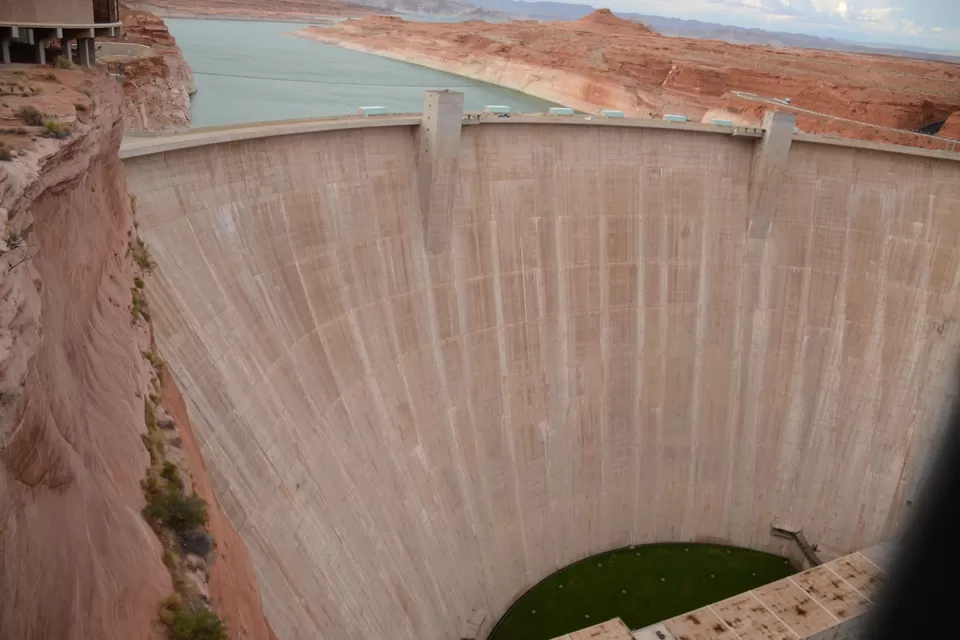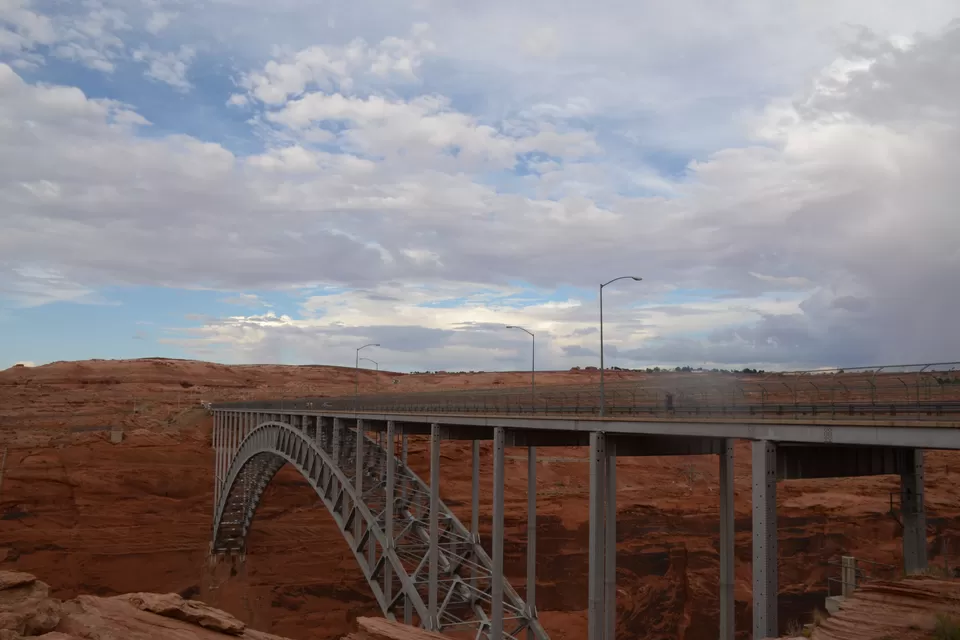 The best is saved for the last. Another 5 miles drive will take you to Horseshoe Bend. If you are a sunset person then this is the place to be. Half a mile walk from public parking will take you to this view.
All these attractions can be done in a day & will give you many photo opportunities. So don't miss it when you are around West Coast of USA.