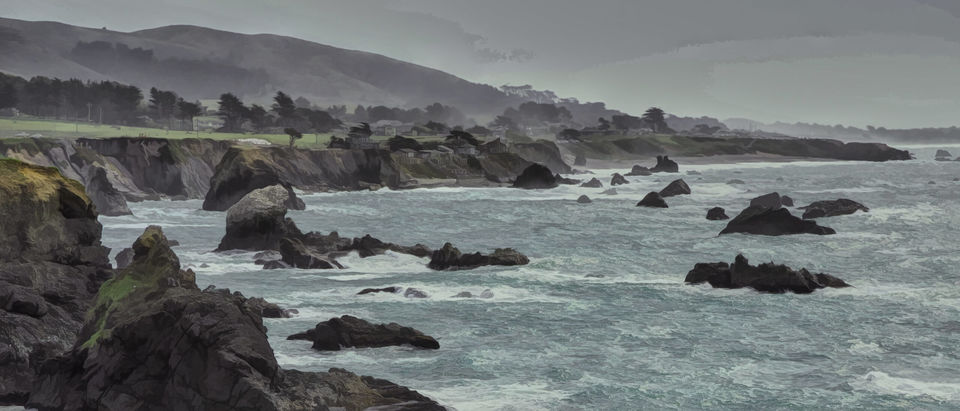 During these last few years of COVID anxiety, National Parks have been more popular than ever as people try to avoid crowds and stay outside. Previously I have shared about the ones that I have been able to visit, and you can find those posts here. In March I shared about the lesser known National Historical Parks. Today I want to focus on another list of possible places to visit this summer, National Monuments.
If you hear monument, you might think of structures like statues or memorials, but that is not what we are talking about. National Monuments indicate places of significant geographical or historical interest that the government seeks to preserve for the public. In many ways they are similar to the National Parks and the National Historical Parks; they just don't have the same status. Because they don't have the same status, they can be great places to visit since crowds can be smaller at the Monuments than at the National Parks.
There are about 130 National Monuments across the US. That's over twice as many as the number of National Parks. So what makes a National Monument? It all started with the Antiquities Act of 1906. Under this legislation a US president could declare any federally owned land a National Monument to protect it for future generations. Since then many areas have ended up on the list. Some of them have gone on to become National Parks. I mentioned that during our visit to White Sands National Park in March we saw signs still saying White Sands National Monument. However, as the government drops some from the list, it continues to add others. In April of this year a group asked President Biden to declare six more areas as National Monuments.
Congress can also declare an area a National Monument, but this happens less frequently. Congress did declare Mt. St. Helens here in Washington as a National Volcanic Monument back in 1982. This case is an interesting one to look at. One thing to understand about National Monuments is that the National Parks Service only manages some of them. The BLM (Bureau of Land Management) operates a number of National Monuments. The US Forest Service was designated to manage Mt. St. Helens National Monument.
After Mt. St. Helens became a National Volcanic Monument, the Forest Service constructed some visitor centers to allow tourists to visit and learn about the volcano. Unfortunately the Forest Service didn't have the resources to maintain the centers so one was closed. This caused an outcry. There was a movement to change the monument to a National Park because the National Park system should have more resources available for visitor centers and other tourist amenities. However not everyone agreed this was a good thing.
Many locals objected to creating a National Park for a number of reasons. Logging is an important industry in the area, and land within a National Park cannot be logged. However, the Forest Service can permit logging. National Parks do not permit hunting or snowmobiling so locals objected because they did not want to lose these and other recreational opportunities. At this point Mt. St. Helens National Monument remains under the US Forest Service.
I am hoping to visit Mt. St. Helens this summer so stay tuned for my impression of what tourists can expect when visiting this National Monument.
Despite there being around 130 National Monuments, it turns out I haven't visited that many of them. I have some catching up to do. I did write a post in October of 2019 about three of them near the Grand Canyon. These are typical of National Monuments. Two of them were historical in nature preserving the ruins of two different Native American cultures. The third monument was a volcanic peak.
Another National Monument we visited in Arizona was the Montezuma Castle. This is a really fascinating place where the native people carved out homes on a cliff where they lived. Just looking at this incredible structure shows people's ingenuity in figuring our how to live and survive in whatever situation they find themselves in. A nearby pond known as Montezuma Well also had some living spaces the Native Americans built.
St. Augustine, Florida boasts a unique National Monument. Castillo de San Marcos is an old fort which the Spanish built. Over its 450 years of history various groups and nationalities have used it including the Confederates during the Civil War. It was also used as a prison from time to time. Its long and colorful history make it an educational stop in St. Augustine. During our visit in 2011 they had some reenactments going on to show the operation of the cannons.
Birmingham, Alabama has a historical National Monument of a completely different character. This monument tells the story of the civil rights struggle that took place there. As part of the Birmingham Civil Rights National Monument, we saw one of the major churches used by African Americans as a place to come together to strategize about their plans for protest. However, one of the more powerful points for us was a statue showing a growling dog confronting a child. When many adults were put into jail during the demonstrations in 1963, a children's march was organized. Dogs were used against some of them. It was a chilling scene to think about.
Geological interests are on display at the Oregon Caves National Monument in southern Oregon. My family went when I was a kid. The caves were lit up with colored lights, and it seemed more like a show place. My wife and I went there early in our marriage, and things had changed. Gone were the colorful lights. The emphasis was now on learning about the geological aspects of the caves. I thought the Oregon Caves were quite interesting, but now that I have seen Carlsbad Caverns National Park, there is really no comparison. However, the Oregon Caves are still worth a visit.
National Monuments can be quite large. The mountains surrounding Las Cruces were declared a National Monument by President Obama. The Organ Mountains-Desert Peaks National Monument covers nearly 500,000 acres across various mountain ranges. There are a number of hikes one can do. We did one of the most hiked trails, Dripping Springs.
Another large and surprising National Monument is the coast of California. Yes, the entire California coast is a National Monument. What that refers to are not generally beaches but any off coast rocks, sea stacks or underwater areas 12 nautical miles from land. The monument does include six onshore locations, however. Its interesting to realize that during our recent trip up the northern California coast in February, we were experiencing a lot of California Coastal National Monument without being aware of it. Considering how long the California coast is, it's a big monument.
Our drive outside of Palm Springs, which we did in December of 2019, also passed through a National Monument which we were unaware of. The Palms to Pines Scenic Byway passes through part of the Santa Rosa and San Jacinto Mountains National Monument. I have looked at a few maps and am still not quite sure which part of the drive falls inside the monument. However, there is a Visitor Center in Palm Desert which one can visit and find information about the monument.
A final National Monument of geological interest is the Lava Beds National Monument in northern California. We stopped here while going from Lassen National Park to Klamath Falls, Oregon in 2014. The landscape here is quite desert like. The monument focuses on some of the caves and tunnels that were created by a lava flow through the area. I remember we went down into one of the caves. It was not a deep cave and was mostly surrounded by the lava rocks. Unfortunately I didn't take any photos of the cave, but my daughter did. I just took pictures of the surrounding landscape.
This is just a small portion of possible National Monuments to visit, and I've already got my eyes on a few that I hope to visit in the next few years. If you have plans to travel this summer, check out this list of National Monuments by region and state. You may discover a National Monument nearby that would add a lot to your summer travels.
If you would like to see the photos for this post, You can read the original post at https://batteredsuitcase.net/national-monuments-hidden-gems-to-discover/