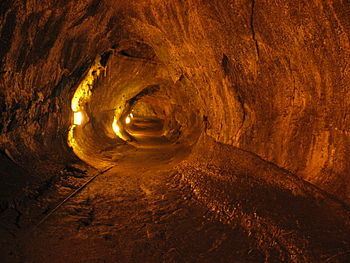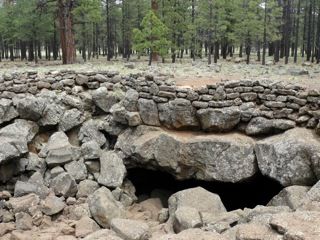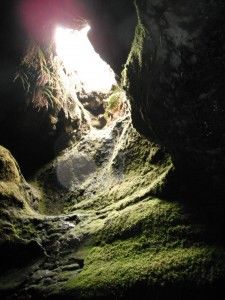 If the summertime heat is getting to you, there's a way to get some hiking miles while staying cool: by descending into a lava tube.
Lava caves are the by-product of volcanic eruptions. They're formed when the top portion of flowing lava solidifies, while allowing the molten innards to empty out. The caves formed from these events can stretch miles beneath the ground - like the nearly two-mile Ape Cave near Mount Saint Helens.
The regularity of the walls is also amazing. Some portions of lava caves look like abandoned subway tunnels, with smooth walls and relatively flat floors punctuated by piles of rubble.
Before you head underground, remember that lava tubes are often far cooler than the surface. Bring a jacket, and consider a helmet, gloves and knee pads. Be sure to bring three sources of light and batteries. And please, no urinating, defecating, littering or smoking in the caves.
Here are three places in the United States where you can check out a lava tube.
Lava River Cave (Near Flagstaff, Ariz.)
The three-quarter-mile Lava River Cave is my hometown (or home state, rather) lava tube. It's an estimated 650,000-year-old lava tube near the remains of the huge stratovolcano known as San Francisco Peaks. You'll need to bounce along some dirt roads to find it.
The Lava River Cave is popular and well-traveled. The ceilings sometimes vault high overhead, while squishing down to a mere crawlspace in others. Be sure to turn off your lights to be amazed at the darkness. The hardest portion is the entrance. From there, it's mostly sure-footed strolling.
The first time I visited, steam was rising from the tube's mouth thanks to cool, rainy conditions. It was nice and chilly inside, too. Great times!
Ape Cave (Near Cougar, Washington)
The Ape Cave is nearly two miles long and about 2,000 years old. Most people enter near the parking lot, walking up slope and exiting from a skylight to the northwest. A few lava falls in the cave are easier to negotiate up rather than down. Sarah and I being the goofy pair we are ... we did it the opposite direction.
There's also a lower portion of the cave, but it's far shorter. You'll find multiple rubble piles to challenge you. Once you reach the end and climb out through a ladder, you can return through a forested path. There's usually still snow in late May. It's also a good idea to wear a raincoat in the cave because of falling condensation.
The forest portion of the hike is also very pleasant. Watch for all the cool banana slugs oozing around the ground.
There's a $5 fee to park.
Thurston Lava Tube (near Hilo, Hawaii)
The Thurston Lava Tube is hardly one of the biggest lava caves in Hawaii. But it's very accessible. And really, it's in Hawaii, which automatically makes it worth a visit. It's also a more developed than many, with lights installed to get you through.
Not only do you get a nice example of volcanology and geology, but there's a rainforest waiting on the other side of the cave.
I haven't been to the Thurston Lava Tube yet, so I have no insider info to offer. If you're reading this and can pitch in to help other travelers with your knowledge, please do!
Entrance is $10 per vehicle.
Did I miss one of your favorite lava caves? Tell me all about it!
Related articles
Why this Oregon lake vanishes every year, and then reappears
Hikers at Lava Beds National Monument April 17, 2015
A long lava tube near the slopes of Mount Saint Helens.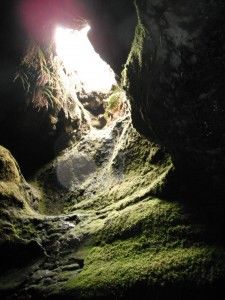 One of the best-known caves in Arizona.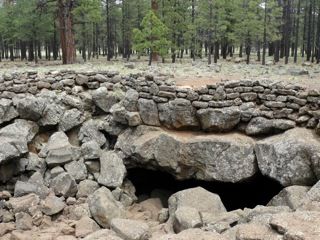 A super-sized lava tube in Hawaii.