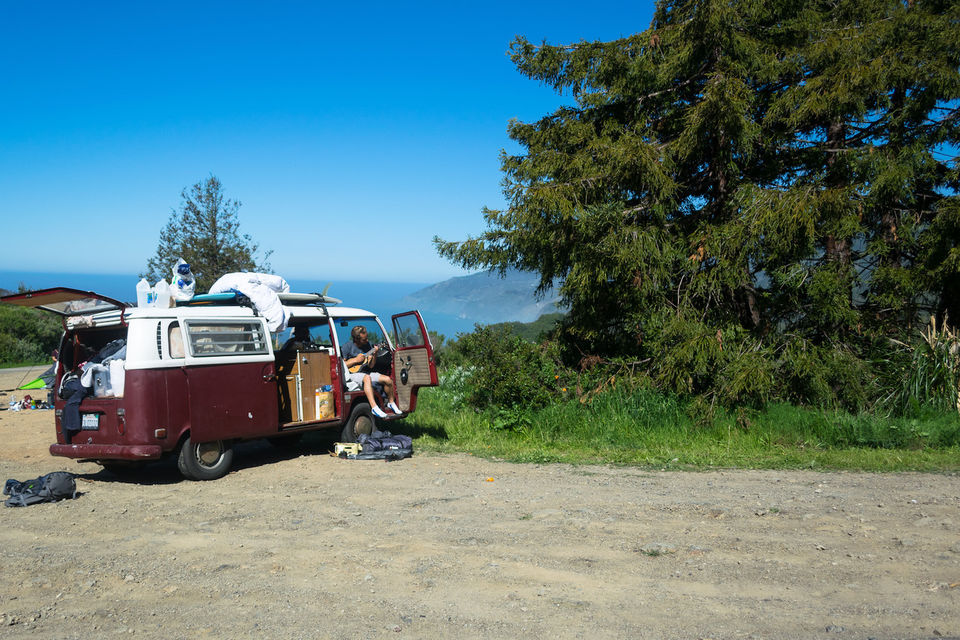 2,000 miles long and 1,600 miles wide, the United States of America is the epicenter of travel and adventure. Providing every type of terrain and environment, I have been inspired to explore this country that I call home. The best way to see any place is to hit the open road, cover every mile, and experience the little things that make that place incredible. Half of the adventure is the journey to that end goal, which is why road tripping has become a fundamental part of my life. From circling around the mid-west to see every national park in Utah to following the pacific north west coastline up to Canada for an epic surf trip, the road trip lifestyle has inspired me to live for the search. If you are like any traveler, you know that we also live for the deal and the chance to budget correctly in order to turn those funds for that one trip into two. After a multitude of cross country road trips, I have learned everything it takes to budget correctly in order to see the United States of America on only $50 a day.
How to Travel the United States on $50 a Day
Find the Lucky 3
For any road trip, the price of gas will be one of the biggest expenses. Therefore, the more people in your car results in huge personal savings. I like to call the magic road trip number as "The Lucky Three", as three people cuts your gas costs in third while still maintaining ample space in your car.
Pro Gas Tip: Gas prices will soar in areas that are more desolate, so make sure to do a background check on your surroundings and choose to get gas in bigger towns than stations that are along a 200-mile stretch of desert highway.
Pro Gas Tip #2: If you are trying to get the most out of your gas, do not exceed a speed over 70mph, which will not only break the law, but also greatly diminish your average miles per gallon.
Container Up and Pack Your Own Meals!
Getting containers is one of my favorite parts about road trip preparation, as it allows you truly organize your things, create more space and makes meal prepping that much easier. Costco is my pre-road trip destination to stock up on cheap food, as you can save hundreds by not eating out every meal.
My Cheap Meal Checklist:
Kirkland Peanut Butter (2-pack)
Whole Wheat Bread
Nature Valley 98 Count Granola Bars
Instant Noodle Soup
Dried Fruit
Bananas
Nutella
Soup
Pasta & Butter
Despite this grocery list being a pretty simplistic way to eat for every single meal, it can substitute eating out most of the time. Therefore, treat yourself and budget about $10-15 a day for eating out.
Cooking Utensils
For any road trip, it is essential to have these Utensils for meal prepping. I bought all of these via Amazon.
Spork (4-pack $10): The perfect fusion of a spoon and a fork. efficient, small, and cool looking!
Ultralight Mini Camping Stove ($10-30): This small stove will allow you to boil water and cook many canned foods.
Camping pot set ($10-40): These small pots will allow you to cook soup, pasta, and rice! Perfect for any road tripper.
Live the Van life
Staying at a luxury hotel every night would be ideal, but unless you want to go over the $50 a day limit, I suggest using alternatives such as camping, sleeping in the car, and hostels. Bring a tent with you or take a car that has foldable backseats so you can sleep.
Campsites: Campsites will range anywhere between $10-30 a night for one camping spot, and will be one of the cheapest ways to travel around the US. If you can camp around a nature park, I highly suggest doing that as it will allow you to explore the area in the morning. Some luxury campgrounds, more known as "Glamping", offer hot showers, electricity, and Wifi for customers, but they will have more steep prices. For a cheap alternative, head over to the Camp in my Garden website and find a micro-campsite that is affordable, unique, and an experience that will make a great story.
Hostels/Hotels: There are few hostels in the country compared to places like Europe or Canada, but it is worth doing some research in the town you are in for an affordable place to sleep. Most of the hostels will have dorm room prices that range from $30 a night and above, which is roughly the same amount of a cheap private Airbnb. If you are dying for a shower, it is okay to splurge a few times and get a budget hotel for around $40-60 a night, but make sure to inquire about military, student, or AAA discounts that could give you better nightly rate.
Mobile Applications: Airbnb and Couch Surfing are great mobile applications to checkto see if you can get a cheap or free place to stay. Couch Surfing is a free service that brings travelers together, and is a great way to meet like-minded individuals.
Getting a Car: If you are looking for a van like car but do not own one, Juicy Car is a fun van rental company that rents out fully converted RV like mini-vans. With a pop top roof, twin beds, and a kitchen in the trunk, this is a great alternative to getting a hotel, as this car can sleep a total of four people.
Adventuring
There is a cheap and costly way to see the country. You can resort to the expensive tour guides and entry fees, but there are budget friendly alternatives to seeing the area.
National Parks Pass: This $80 pass grants you access to a total of 59 national parks around the country. With $10 entry fees into every park, it is almost a no brainer to invest in the pass if you are traveling throughout the United States. Simply buy the pass at a park entrance and you have it for the year - it's that easy.
Ask a Local: Even though it can be nerve racking asking for help, most of the time locals will be happy to give you advice or even show you around to their favorite places. I have made some great connections and long-lasting friendships by simply asking someone at a coffee shop about the coolest hiking spots in the area. Knowledge is power, so embrace the advice people have.
Tourism Cards: For $30-40, City tourism cards gives you tons of discounts and free entry into museums. If you are in a metropolitan area for a few days, investing in a city tourism card will greatly diminish your spending and will cause you to go out and explore more.
Applications: Travel Blogs like The Goldfish Escapades, online forums like Reddit, and the most popular hiking app AllTrails are great ways to find free less popular adventures in surrounding areas. The internet is a powerful brain, so use it!
Best Road Trips in the US
Now that you know all the tricks and tips to budgeting your trip around the US for $50 or less a day, it is now time to choose a destination. Completing over ten cross country road trips, I have highlighted some of my favorite adventures along the West Coast:
1. Oregon Coastline to Canada: The PNW coastline is one of the most beautiful drives I have ever done. The Oregon coastline is rugged, scenic, and has tons of epic adventures. Gods Thumb in Lincoln City is one of my favorite hikes on the coastline.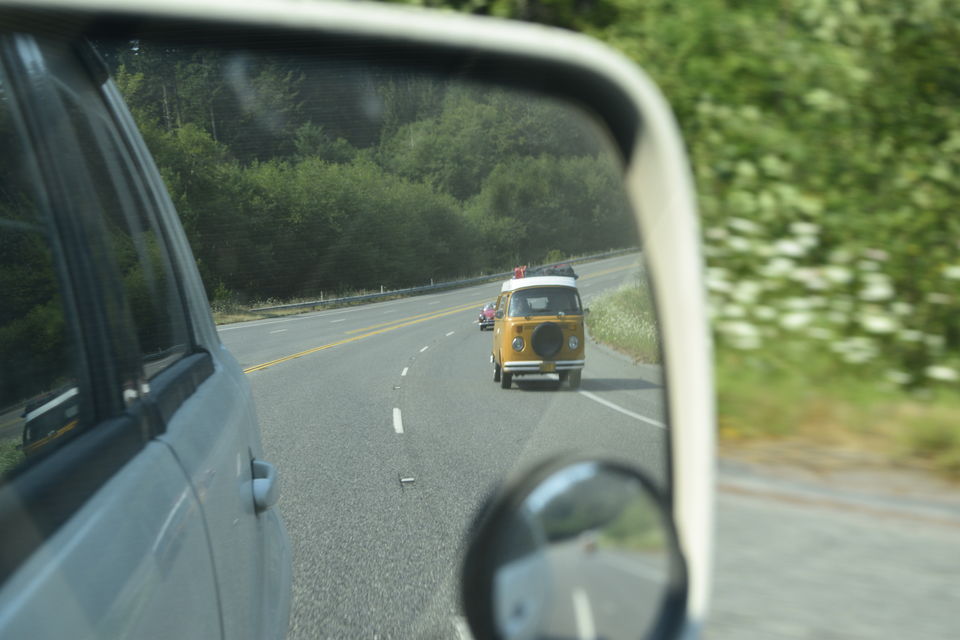 This cross country drive takes you along a historical highway to some of the most famous places in the United States. In this trip, you will see everything from waterfalls to desert landscapes, so if you looking for a lot of diversity, this trip is for you.
3. National Park Hopping in Utah: Utah has some of the most incredible national parks in the country. With only a 40-minute drive from each other, Zion National Park and Bryce Canyon are two places that you have to see before you die, winter or summer.
4. Inland Oregon to Washington Road Trip: Not only is the Oregon Coast beautiful, taking the highway 5-N through Oregon and Washington is its own adventure, as you pass through the Umpqua, Mt. Hood, and Olympic National Forest. Not only do you get to immerse yourself in nature, but you can also see some of the largest and most fun cities on the West Coast such as Portland and Seattle!
Road tripping is a great way to save money on travel and to explore your local region. This how to see the US in under $50 a day travel guide will help you get the most out of your dollar, and hopefully will allow you to still maintain finances for your next trip, because we all know, no one ever vacations just once.