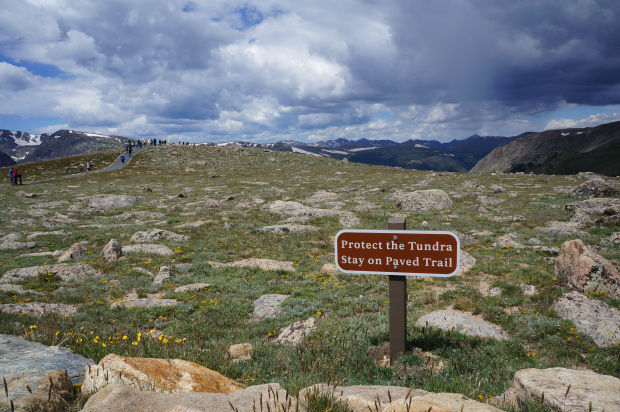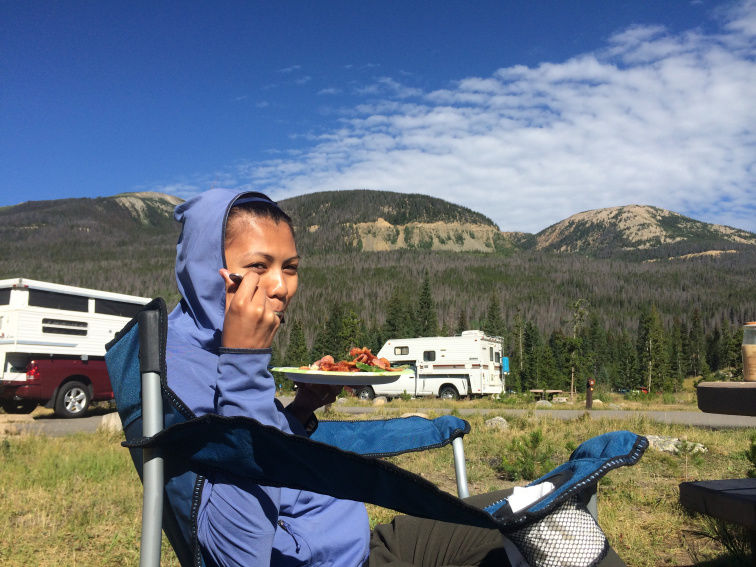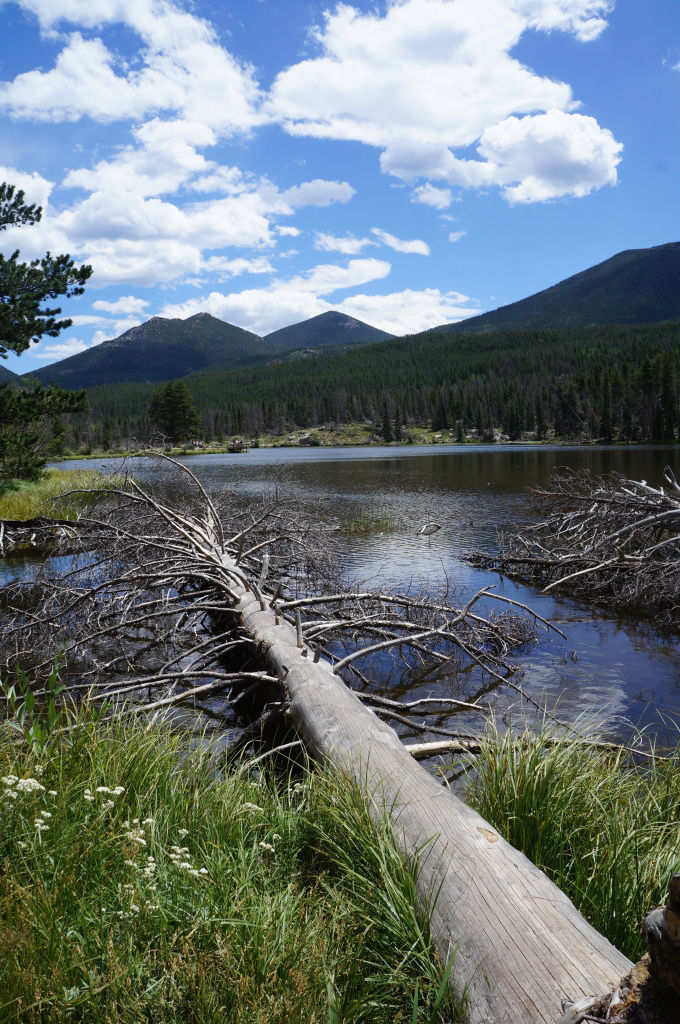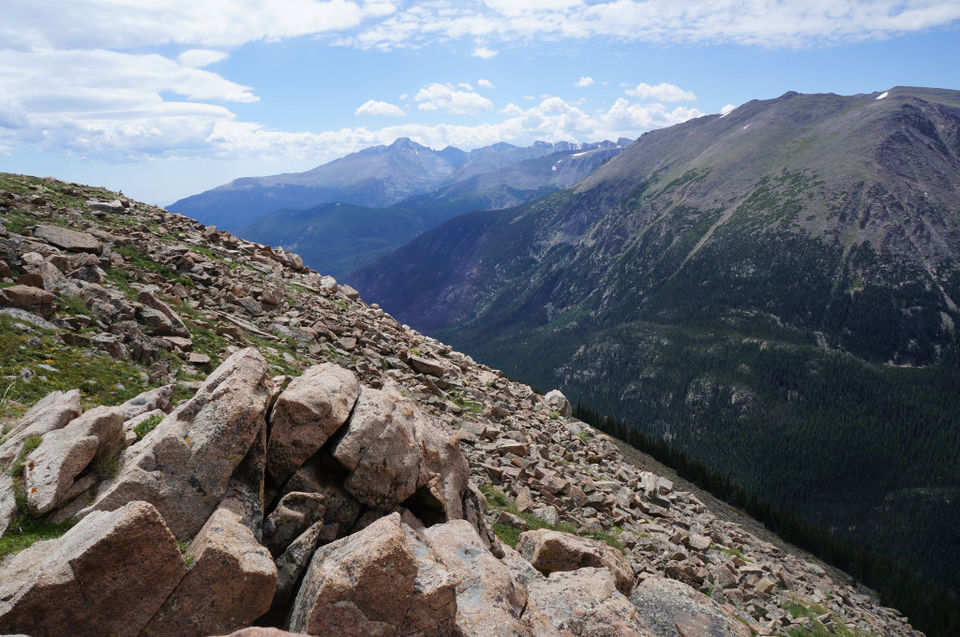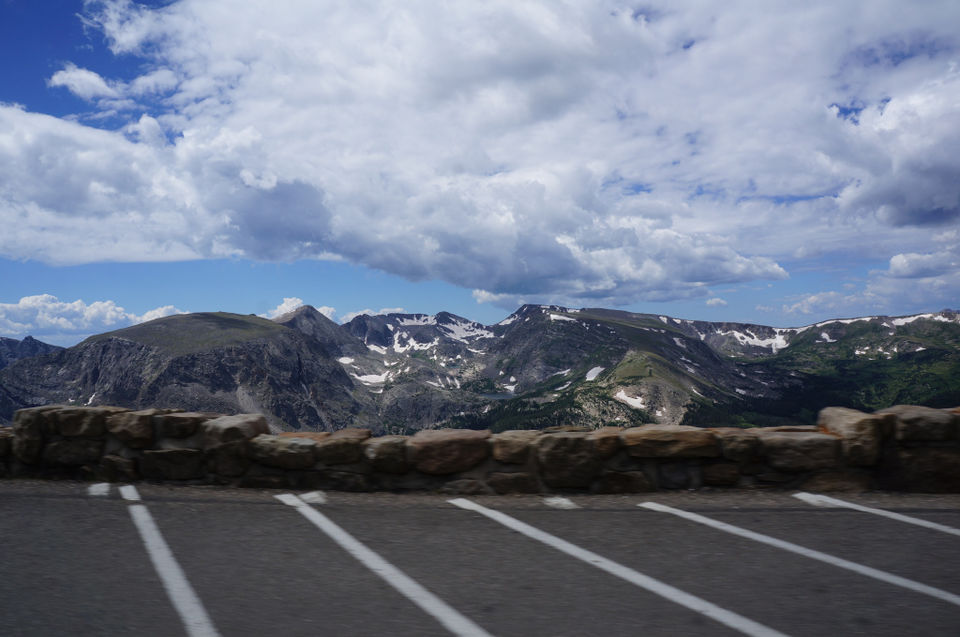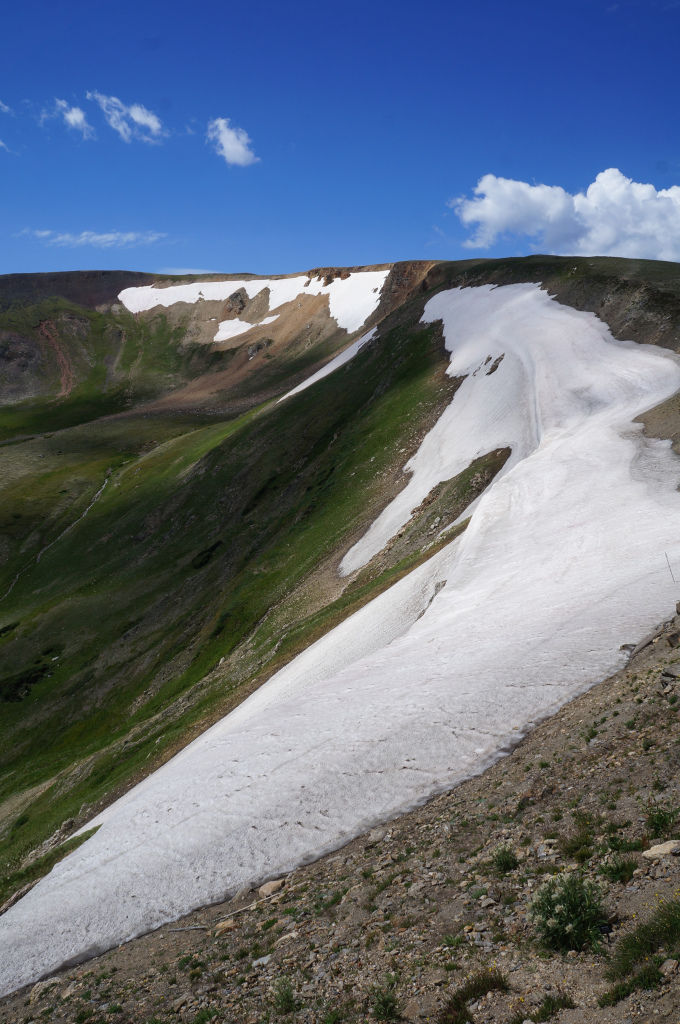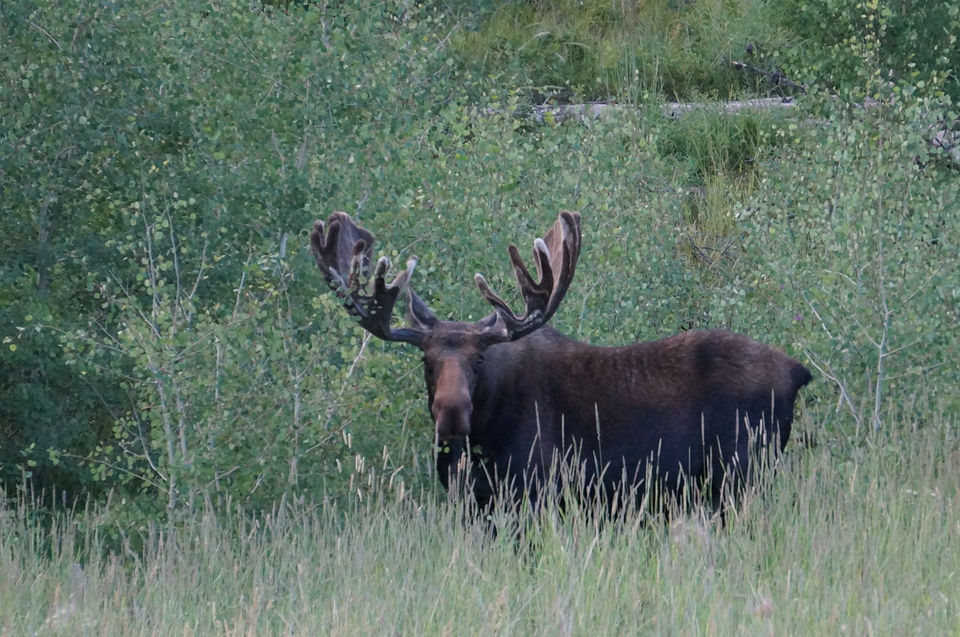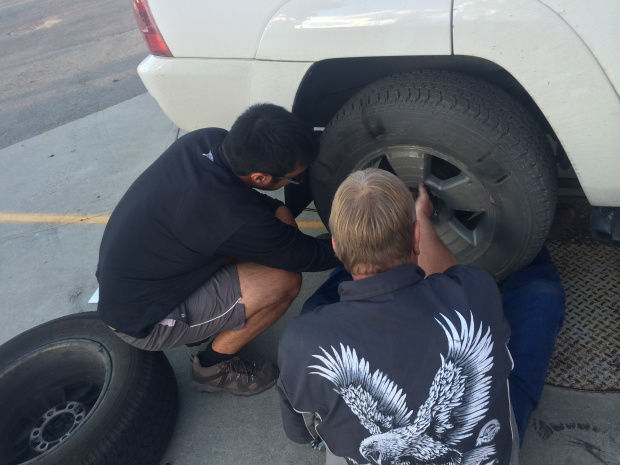 Trying to beat the rain of Teton and Yellowstone we stayed for a few days before continually hearing persistent weather reports of more than 50% chances of rain for the next week ahead. We decided to start our drive south towards Colorado and through Wyoming. Further south we lucked out and had a fabulous couple of days in Rocky Mountain National Park with only a drizzle here and there.
We entered from the Grand Lake entrance in the southwest corner of the park we made our way into our campground 7 miles in to Timber Creek Campground. $20 got us a small lot of land enough for our tent, a fire pit, picnic table and a parking spot. The set up was no showers, clean bathrooms, a place with $5 bundles firewood, and elk, deer, bears and other wildlife roaming through the campground at no extra cost. The rangers lead a night program throughout the week as the sun goes down behind the Rocky Mountains. In the 415 square miles of protected mountain environment we drove past elk, moose, deer, and saw a fox on our hike to Cascade Falls. The park supports various ecosystems and biotic zones based on support of trees, precipitation, geographic aspect and elevation these systems include Alpine Tundra, Subalpine, montane, plains, and wetland ecosystems. Gigantic peaks (over 100 peaks at more than 10k feet above sea level), deep valleys, tree lines bordering harsh lands of the tundra, pine trees, spruce, and firs, hillsides, and wildlife supported by the waterfalls, creeks, and lakes is a brief description of what the we got ourselves into for 2 days.
We hiked a trail with a gentle elevation change of a couple hundred feet for 5.5 kilometers into the Cascade Falls. We set out later (3pm) then we'd have liked after driving from our stay in RV World Campground in southern Wyoming and setting up camp. During the hike thunderstorms were in site but only a few drops hit our path. On one side we had dark clouds and on the other blue skies. The highlight of the hike was seeing a fox trotting with a chipmunk or squirrel in its mouth. I was ahead on the trail with my head down and it came right towards me, Camille said "Babe, Fox!" and my initial reaction was to simply do a 180 turn around and jog back to Camille to protect her. Not sure what was happening but I'd like to think that my first instinct was to protect Camille. She's not convinced. Her interpretation was my first reaction was to run away scared and second was to grab the camera. We didn't get to our cameras in time but have this shot below of the back of the fox from Camille's iPhone.
Got back to our car and Camille noticed a flat tire. We looked for a gas station to help us out and on our way saw a huge moose, a common sight in Rocky Mountain Park. Took a few pictures while trying to figure out this tire situation. It was 7pm and there weren't many people looking to help us. We saw a man wiping down his Harley and asked him if he would help out. He took 20 minutes of his time to help us out and get us on our way and denied us the pleasure of buying him a beer several times. Lesson learned was to simply ask people from help. People all around America and all around the world are kind, compassionate, and looking for ways to help. People have continued to pay it forward without a post on Facebook announcing there generosity, further teaching us to continue to be loved and love. Thanks Gary the Harley rider from somewhere an hour outside of Houston!
Of course this was only the start of our car issues in a 2003 Toyota 4runner borrowed from my pops as he was on his way to the Philippines to build his retirement home. 323,000 plus miles and about 4000-5000 more ahead of us on our current road trip we're sitting at the Toyota dealership waiting for the car to be ready for us to move onwards to and through Kansas and Oklahoma.
This trip was originally published on 365 Travel Dates.