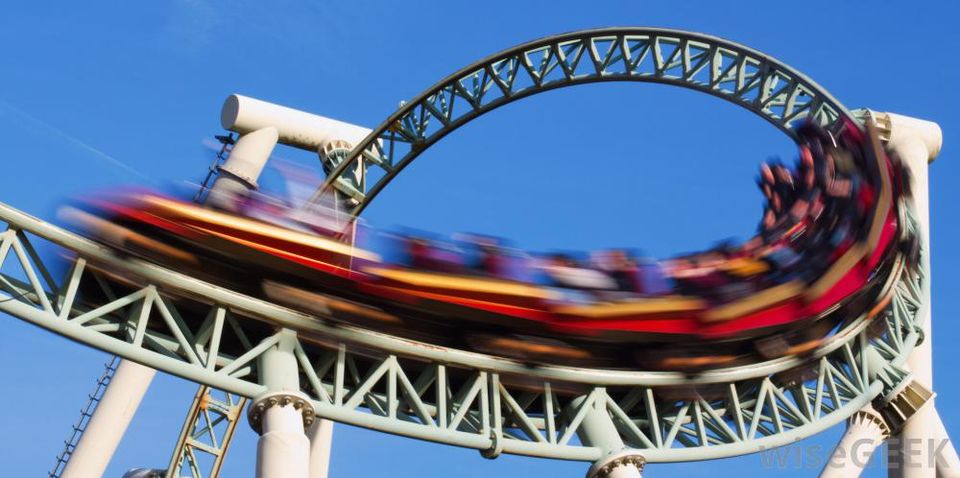 Warning: This post is not for the weak-hearted!
The thrill one gets from a roller coaster ride is unmatchable. The loops, the height and then the sudden dip, are all that one needs for an adventurous ride. Roller coasters bring laughter, screams, fear and excitement – all at the same time!
Let's take a look at twelve of world's highest roller coasters, the very sight of which is enough to get the adrenaline rushing in your nerves!
Located at Six Flags Great Adventure in Jackson, New Jersey, Kingda Ka is the currently the world's highest roller coaster, opened in 2005. With heart-stopping drop of 418 feet, it is at a height of 456 feet and reaches 128 miles per hour.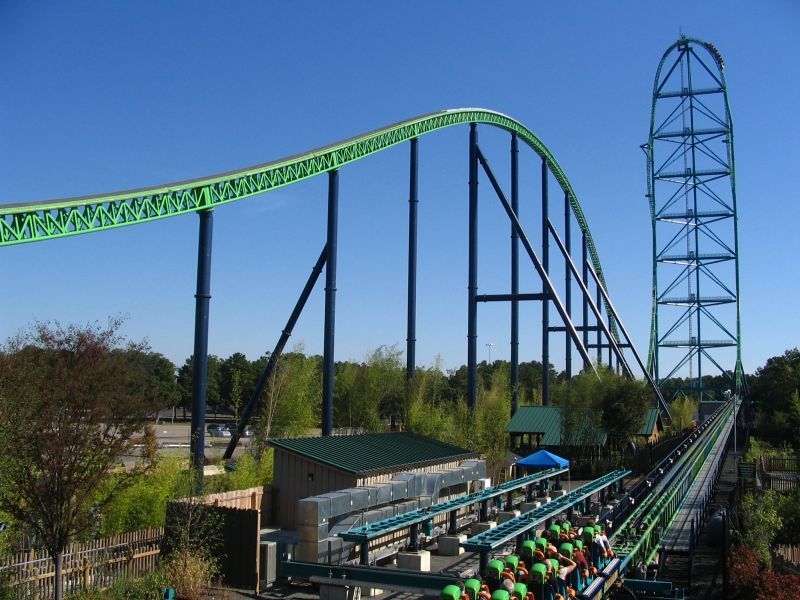 roller-coasters.wanderbat.com
Top Thrill Dragster, United States
With a height of 420 feet, this monster is located at Cedar Point, Sandusky, Ohio, and was opned in 2003. Only 17-seconds long, this ride is enough for a chill to run down your spine.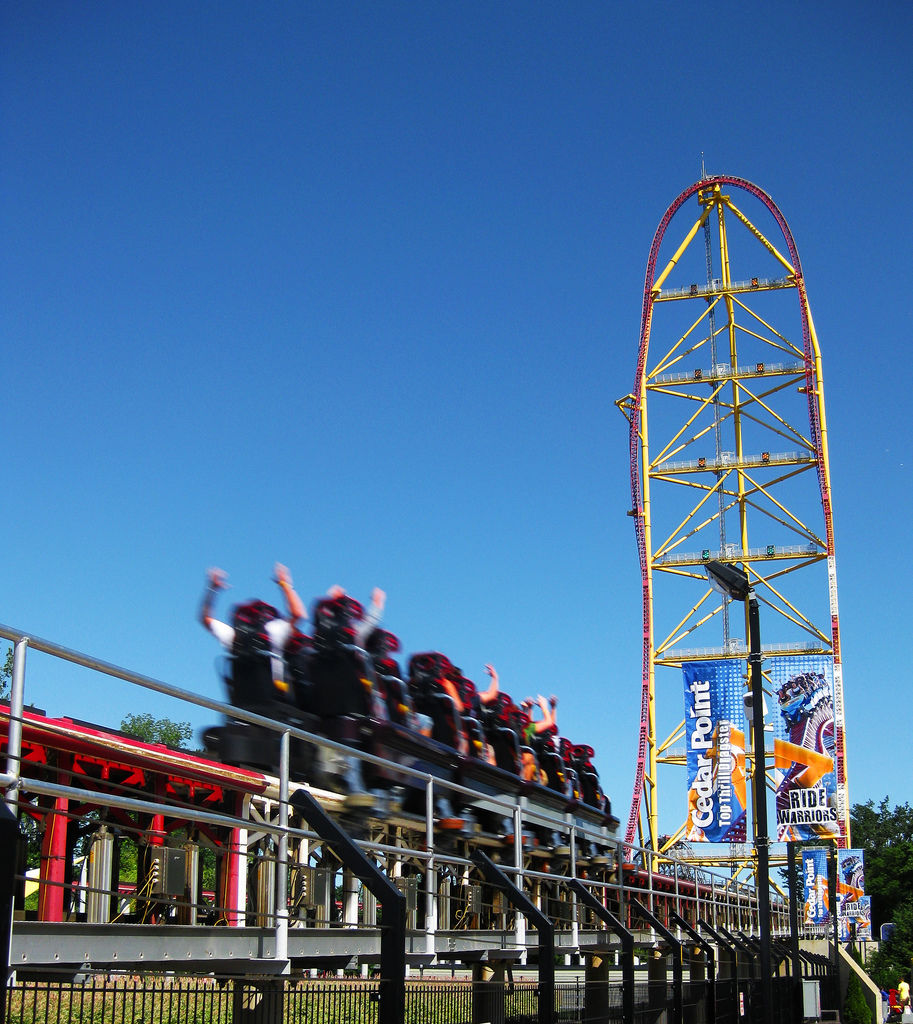 en.wikipedia.com
Located in Six Flags Magic Mountain, Valencia, California, and opened in 1997, this ride is a jaw dropping 415 feet tall, and also has a reverse free fall drop of 328 feet.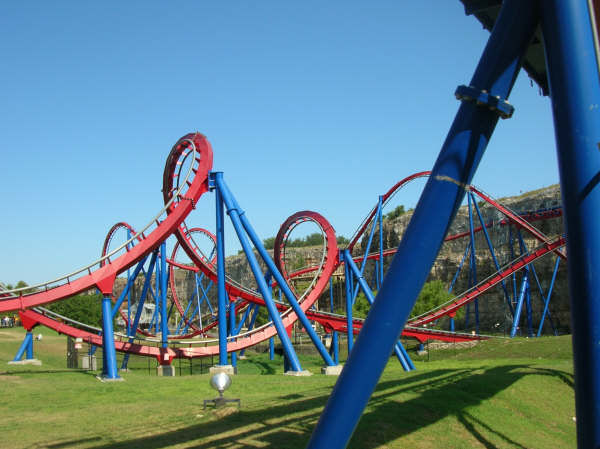 themeparkreview.com
Tower of Terror, Australia
Dreamworld, Queensland, Australia boasts of this monstrous roller coaster that shoots straight and up an L-shaped track, slows as it reaches the top and retraces its path back to the launch position.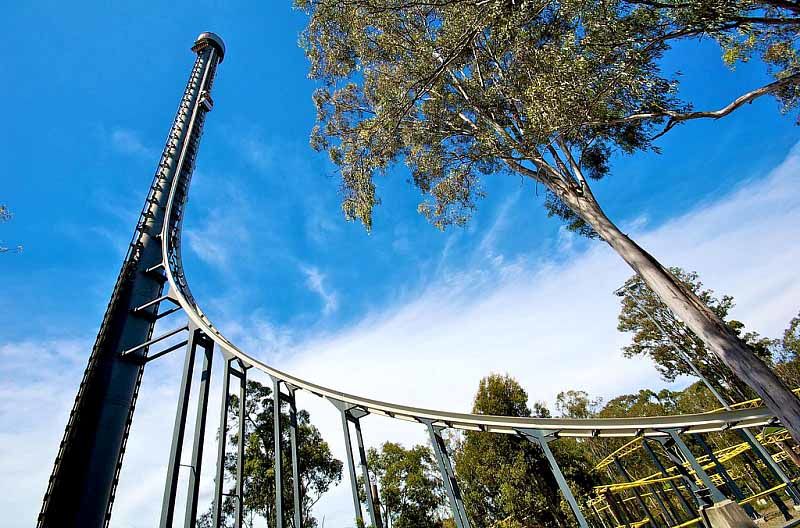 orangesmile.com
At a height of 325 feet, this is another B&M Giga-coaster located in Carowinds, Charlotte, North Carolina. It uses the traditional lift hill to climb its ascent.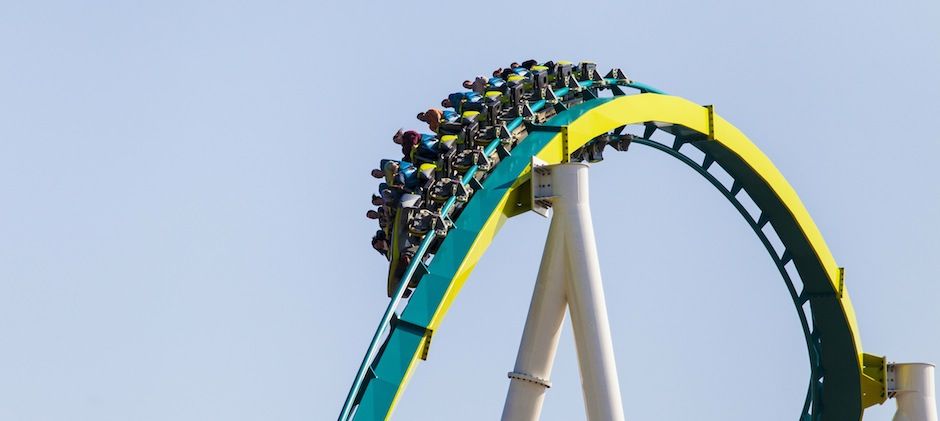 carowinds.com
Located in Nagashima Spa Land, Nagashima, Mie, this ride opened in the year 2000. Travelling at a whopping 95 miles an hour, it has a drop of 307 feet and two tunnels. At four minutes and with a length of 8133' feet, it is the world's longest roller coaster.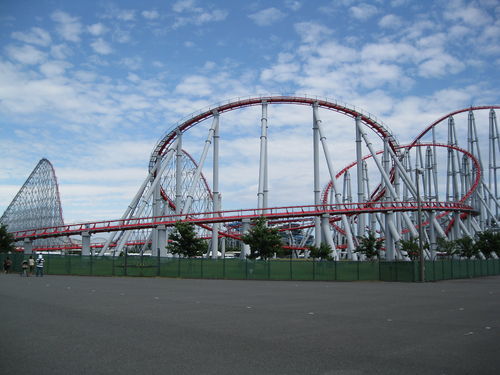 coasterpedia.net
Millennium Force, United States
Another one located at Cedar Point amusement park, Sandusky, Ohio, this one, when opened, was the world's tallest and fastest with a speed of 93 miles per hour and a height of 310 feet.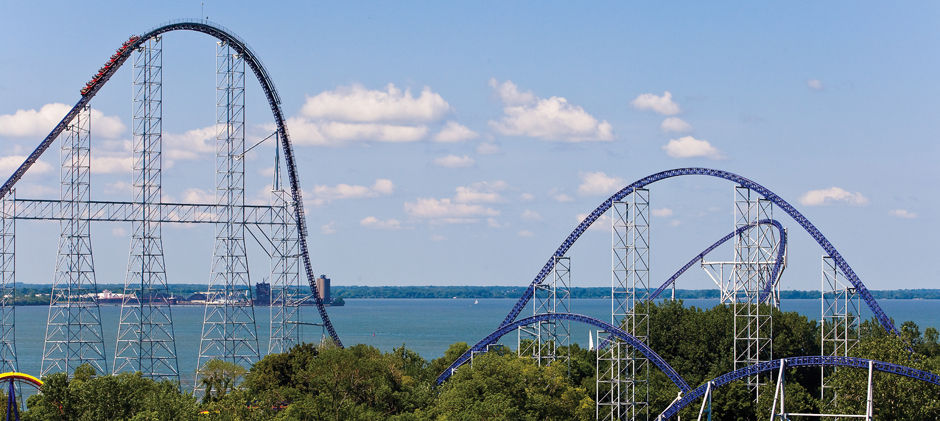 cedarpoint.com
An incredibly smooth ride, this roller coaster stands at a dizzying height of 305 feet at the Wonderland amusement park, Vaughan, Ontario.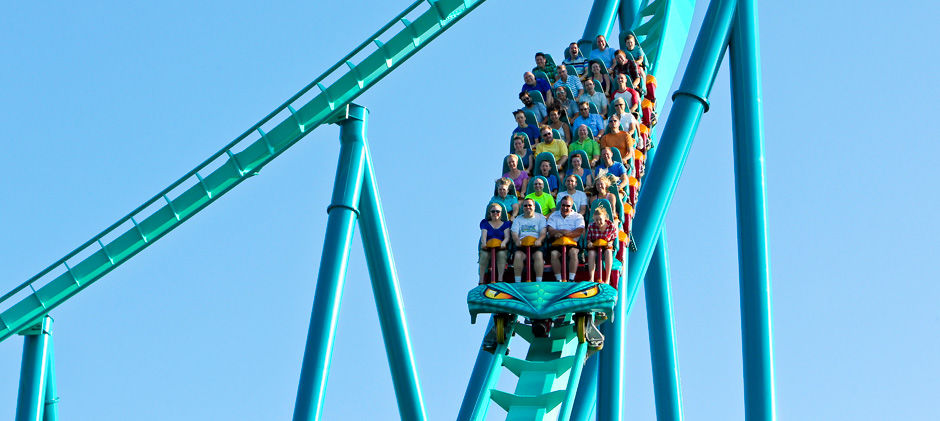 canadaswonderland.com
Intimidator 305, United States
Boasting a height of 305 feet, it was opened in 2010 in Doswell, Virginia. Standing up to its name, it is named after late NASCAR driver Dale Earnhardt who was nicknamed The Intimidator. This ride is all about the crazy speed, intense G-forces, and wild height.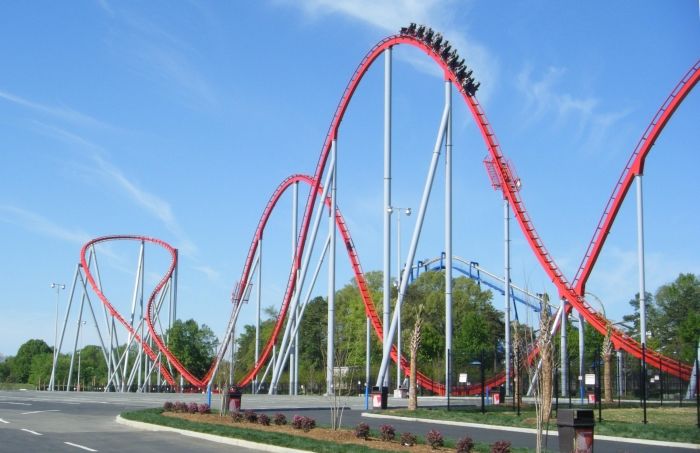 thecoastercritic.com
Located at Tokyo Dome City Attractions in Bunkyo, Tokyo, Thunder Dolphin was opened in 2003 and boasts of a height of 263 feet.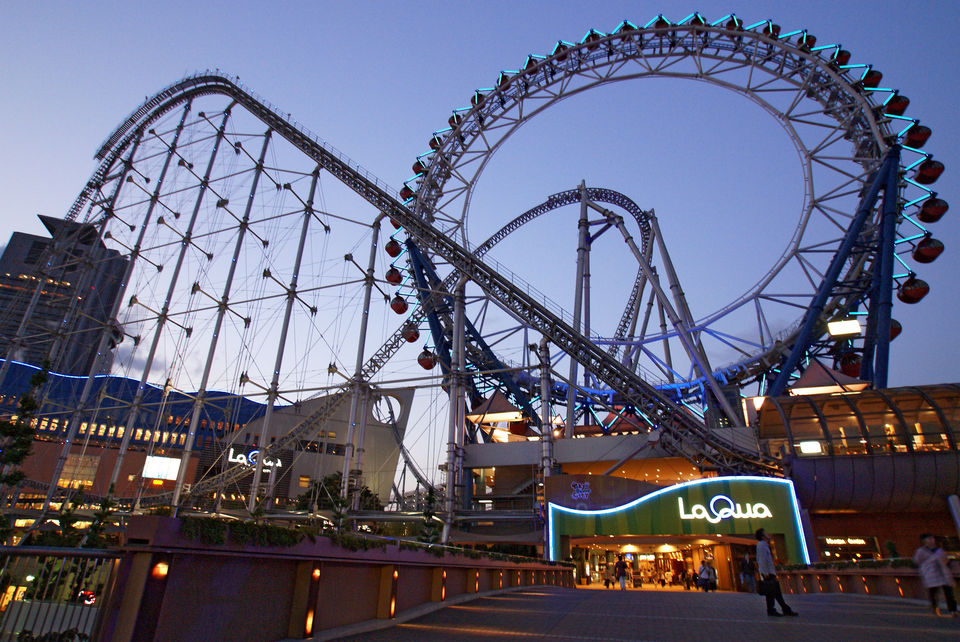 en.wikipedia.org
This uses a traditional lift chain, soars down a 255-foot first drop, and is a 3-minute-and-30-second ride. Located at Six Flags Over Texas, Arlington, Texas, it travels at a break-neck speed of 85 miles per hour.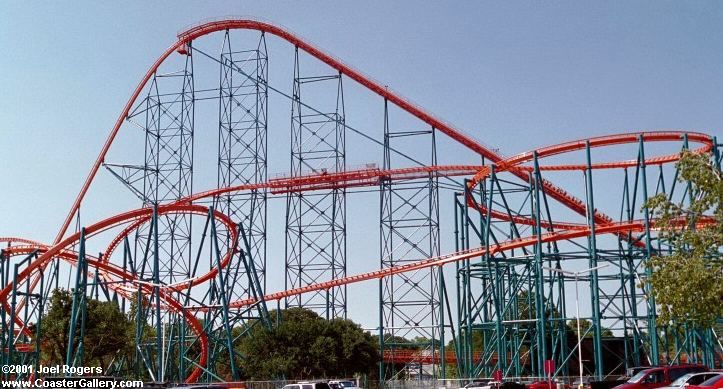 coastergallery.com
The tallest roller coaster in Europe, this mountain-expedition themed 249-feet tall coaster is also one of the world's fastest.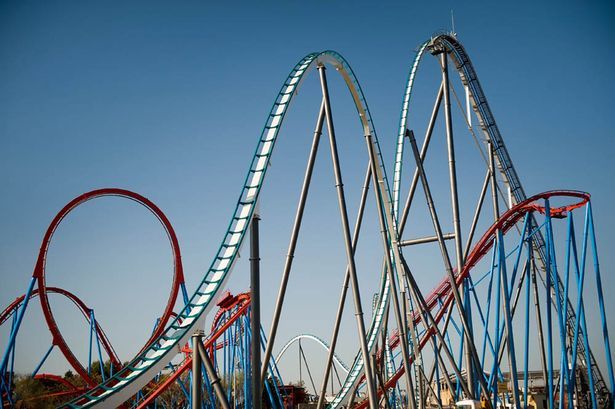 mirror.co.uk