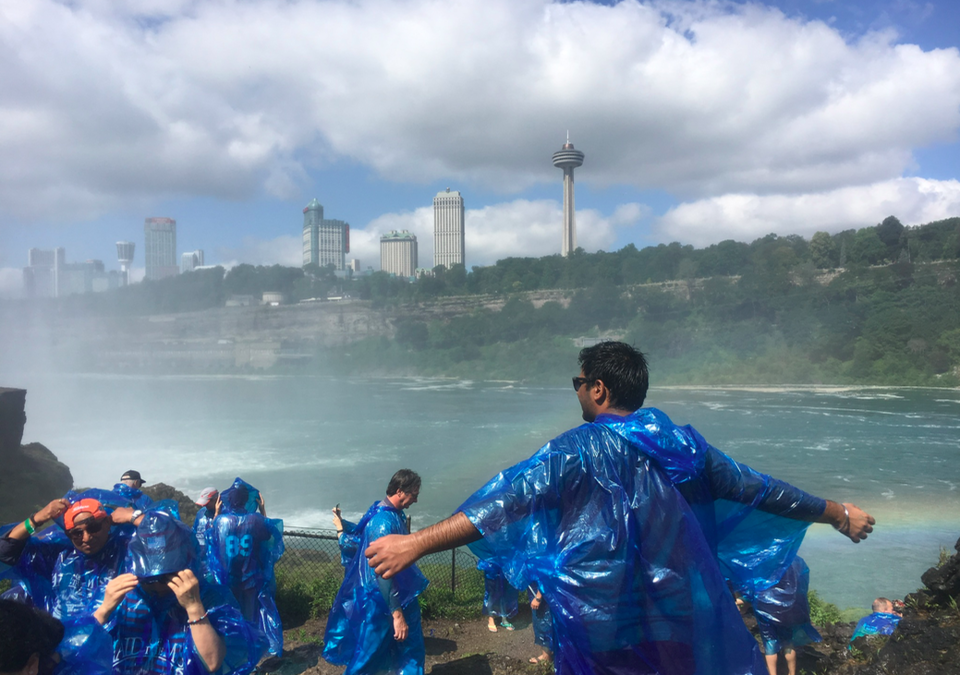 I am a guy from Delhi. I have been to more than 10 countries with my parents and am a wanderer myself. Being just 19 now, I've made some friends global. I have a habit of going out at night when my parents fall asleep in some distant country. I have travelled with friends to Manali and Udaipur and some parts of Rajasthan and to pretty places only in India.
I got selected at some universities in USA but my father thought I was too young so didn't let me go but a week after the last date he figured out I should go. I took admission in Amity, Noida in BTech. I never prepared for exams in India so had to kill my inner dream of going to states for studies. An opportunity came along. I applied for Summer School at Harvard and they accepted my application. I had a long discussion with my father and he finally said OKAY.
It was 17th of June, My parents bidding me goodbye at the Airport, worried about me, on my first SOLO trip to another country, another continent and another part of the world.
It didn't take me much time to make friends with co passengers. I liked the people. I made a friend from Dubai on flight from JFK to Boston and he dropped me till Harvard. I met amazing bunch of people and professors. I literally went to see Boston alone as I had friends but no groups. I was a lonely wanderer. It was a bit difficult at first, I felt lonely, but was quite fun after a while. I literally saw the city properly. I talked to locals there, had brunches with them and quite fun.
After my course at Harvard, I took a bus to NYC the next day and arrived in Evening. I booked a hostel for a week. I checked in, kept my bag and went to Central Park to chill and then took a subway ride to Times Square. First time in NYC subway was epic, I got to see a fight between drunk people and I laughed after they were all deported from the train...I was told this was a typical Friday Night..I loved the ambience, the environment. Travelling solo in Times Square is good as well as bad as you see couples but get to meet loads of people.
The next day, I went to Fifth Avenue, Empire State Building, Rockefeller Center, Times Square, Harlem and met some of Indian guys from Harvard in the evening. They invited me in their group to explore the city together and hang out as they wanted to travel solo too... I wandered the city with 2 of them the next day and went to see Chelsea Highline, 9/11 Memorial and Grand Central and World Trade Centre + some more places. I had lunch at great stalls and had great food in NYC.
That Night, we decided that me and 2 of the guys should go somewhere around 3 AM. We called up helpline of a tour company for tour available in the morning. They told us about 88$ per person tour by bus to Niagara, DC, Philadelphia and some other spots before going to Niagara. I cancelled my reservation in NYC and went to Niagara in the morning for 3 days with 2 of my friends.
The most beautiful thing. I had the most epic time roaming in Night near the University of Buffalo campus and moving to some burger and pizza joints. We all were students. We used an app "Splitwise" to track our expenses. When returning to NYC, we booked a hostel again together thinking we all would go together somewhere. We reached in evening but I never thought of laying in hostel before 1 AM. I pushed off to the heart of NYC - Times Square. I loved the vibes of the place and played chess and won 10$. haha..I met Mika Singh that night at Times Square and was awarded with a cup of coffee after playing chess with him. It was a good day as I met a humble person.
Next Day, I went to Brooklyn and moved around a bit and went to Brooklyn park to take a feel of "Kal Ho Naa Ho" and got some pictures clicked by random people and made friends with cab drivers. I walked on Brooklyn bridge and then went to Wall Street, Trump Tower, Rockefeller again and then Washington Garden, Madison Square, Bryant Park, downtown, chinatown and went to hostel as I was too tired around 6:30PM and woke up around 9PM and left for Times Square as I loved that place and was there till 3AM. I made friends in Metro and had loads of Fun. I got to talk with people from all over the world.
I started my trip as a 18 year old teenager and came back when I was 19. I felt older. I feel wiser and I know some things which I never knew earlier and can talk to more people. I got to know people are nice.
I have like 500 pictures of my album.