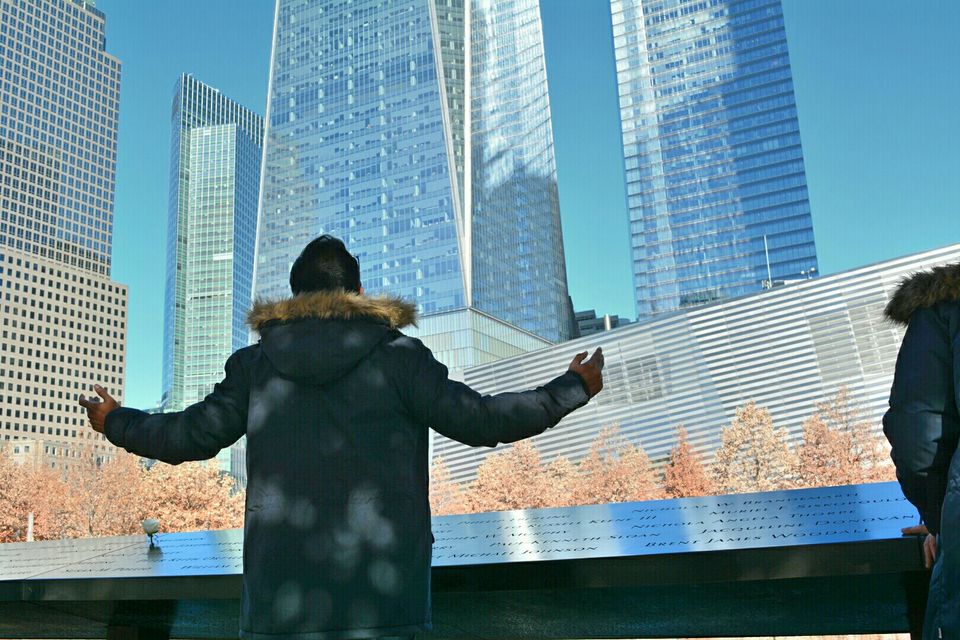 I was longing to visit USA and cover both the East coast and West Coast with my wife. Since, we had no friend or a relative staying in USA, planning a trip was all the more difficult keeping the budget constraint in mind.
We evaluated several tour planners offering like Yatra, SOTC, MMT and what not but the price for their packages for 10 nights covering East and West coast were upwards of Rs. 2.8 lakhs all inclusive. Then, I contacted my friend who recently started a venture called RoundTrips365 (www.roundtrips365.com). They have their custom designed plans across USA tailored for every kind of customer. He offered me a 11 nights tour plan covering East and West coast for a drool-worthy price tag of Rs. 160,000/- covering my return flights, hotels for 11 nights, sightseeing and assistance of tour guide. The plan however din't cover the meals and some tip payments to tour guide. The offer was tough to say 'NO' for me. I immediately booked it from them and planned my long awaited US trip from them. As they were offering customization also, I took one extra hotel night in NYC and 2 nights extra in Los Angeles to cover some local attractions myself.
We landed at JFK Airport in New York on 12th November and proceeded to complete immigration formalities. Our fingerprints were scanned which were taken at the time of Visa Application process and photographs were verified. The immigration officer asked for intended duration of our visit and stamped our passports for stay till May 2017.
After collecting my bags, we found the tour guide waiting for me in blue uniform near the Baggage Claim area. His clothes was not having any branding of RoundTrips365 and on some inquiries from him I was told that various companies have arrangements with their parent company to provide tour plans for travellers in USA. There were only 6 Indians including us in the tour with most of Mexicans, Americans, Philippines and Chinese.
After checking in our Edison Hotel in New Jersey, we were given some time for resting. Surprisingly, we were not tired and jetlag was just a dictionary word for us. We had opted for an optional Night tour of NYC for $30 as the main city was quite far from our hotel. We boarded our Ac bus and were taken to Rockefeller Center, Times Square and casual stroll in midtown Manhattan. Below are some of the pics from Day 1.
Day 2: We were asked to be ready by 7 am for our day ahead. As mentioned earlier, since meals were not part of the tour package, we were carrying instant and packaged food from India. We realized that such an arrangement proved beneficial for us as we saved a lot of money by not paying for our meals in lumpsum (unlike other tour operators) and we had an option to switch between Indian food and Local cuisine. After having Poha in our hotel room, we boarded the bus and proceeded for our day tour for local sightseeing in NYC. We visited some eye catching attractions like Empire State building, Statue of Liberty, 9/11 memorial, One World Center, Fifth Avenue, etc. Below are some of the pics from Day 2. We came back to Edison Hotel by 8pm.
One drawback of the tour was that it was hurried in nature as so many attractions were to be visited in a single day. This was precisely why we had asked RoundTrips365 to book one extra night for us in NYC so that we could explore the city ourselves.
The next morning we boarded the bus for our journey to Philadelphia and Washington. We visited Liberty Bell and Independence Hall located in National Park. Then we proceeded to Washington to visit the Korean War Memorial, US Capitol, the White House, the Lincoln Memorial, National Air and Space Museum. The funniest part was that the White House was shown from a distance of roughly 1 km for security reasons and was more like a formality rather than a visit. We reached our hotel, Comfort Inn, in Washington by 8 pm. Below are some of the pics from Day 3.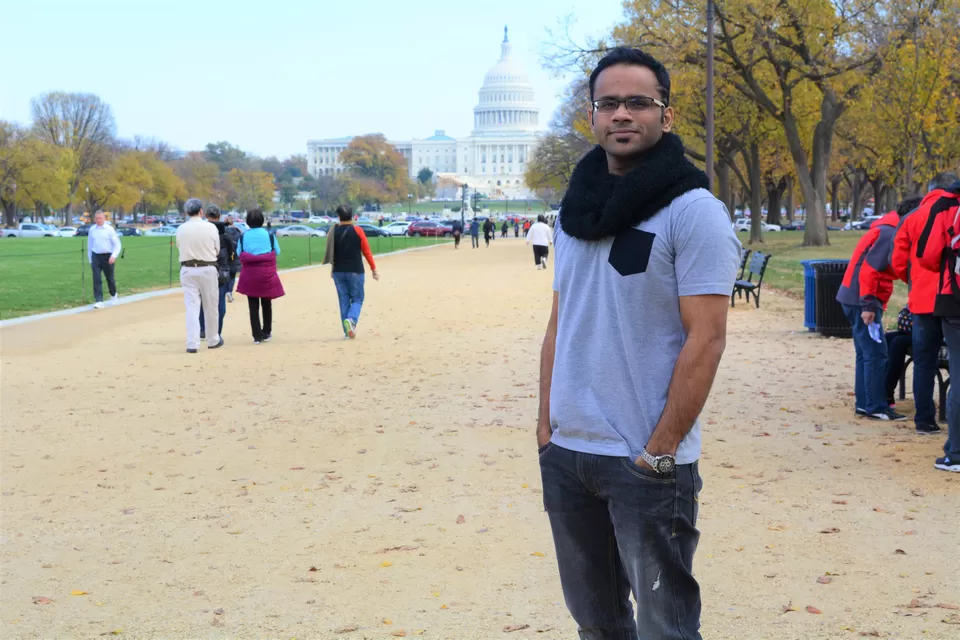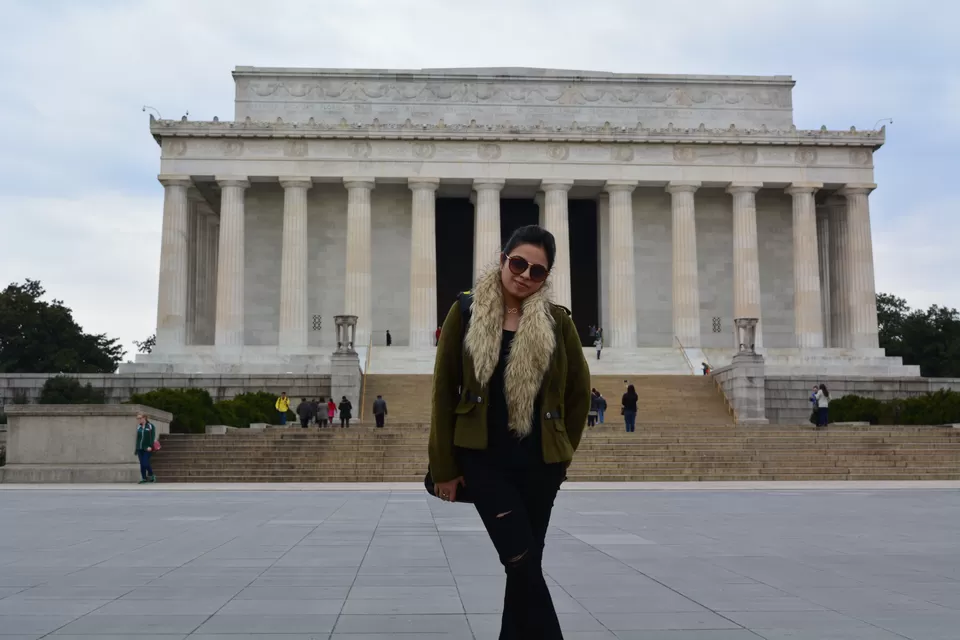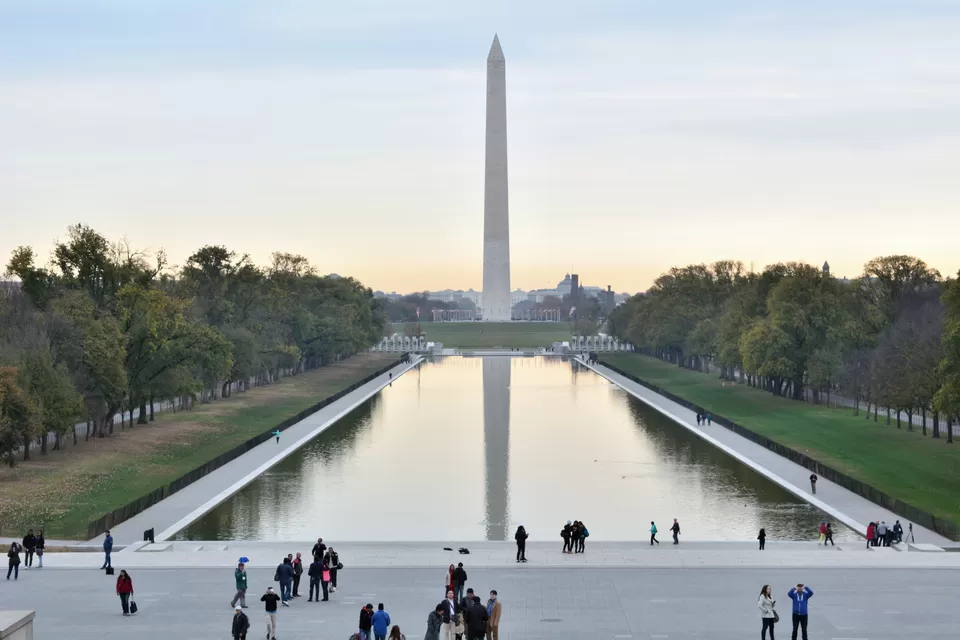 Day 4 was a much awaited day as we were going for our trip to Niagara Falls. En route, we visited Corning Museum of Glass which was spectacular in every sense. There were various glass formations in the entire museum and live demonstrations on making glasses. We arrived Niagara Falls in the noon and enjoyed the mesmerizing falls in broad day light. In the evening, we took Niagara fall in depth tour and gave another visit to falls to witness them in the night when they are colourfully lit. After an eventful day, we checked in Radisson Hotel. Here are some of the pics from Day 4.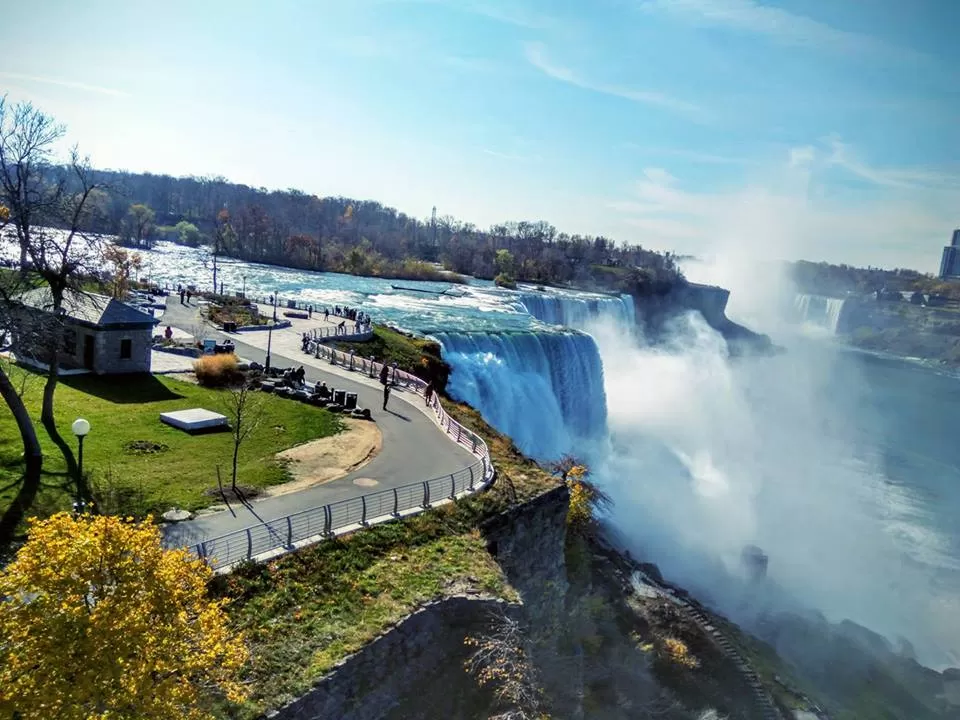 On Day 5, we embarked on our journey to Boston. During the journey, we saw magnificent views of the Erie Canal. On arriving in Boston, we visited the campuses of Harvard University and MIT, two of the ivy leagues universities of the world. We passed by Trinity Church, the Hancock Building, Boston Common and overlooking the golden dome of the Massachusetts State House. We checked in Quality Inn hotel.
Day 6 was the last day our East Coast tour with RoundTrips365 and before leaving Boston, we visited Quincy Market having some beautiful souvenirs. We then proceeded back to NYC and reached Chinatown by 6 pm. We paid $192 (roughly INR 13000/-) as tip for two of us ($16*2*6 days) to our service tour guide and bus driver as it was already mentioned in the tour conditions. The tour bus dropped us at Chinatown as other travellers were going back to Airport while we took a cab to reach our hotel as we had requested RoundTrips365 for an extra night stay in NYC. We checked in our hotel and later boarded the ship for a Harbour Nights Cruise to explore the skyline of Manhattan.
Day 7 was our meeting with the shopping world of NYC when we visited Macy's, Century 21 and Cosmetic Market. The offers in the store were very exciting in view of the upcoming Black Friday and we shopped our heart out. We also explored some other attractions in NYC like Central Park and Museum of Natural History. Day 7 ended our stint in NYC and we prepared ourselves for our second half of the journey for the West coast.
I will cover the second part of my journey in next post. The beat part of my trip with RouondTrips365 was the level of customization they offered to me and the price of the entire trip.