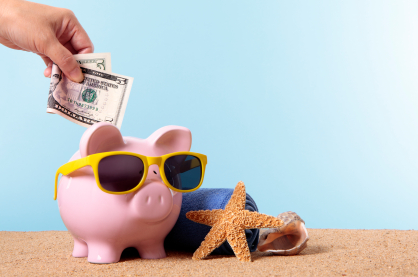 Without the right travel agent, backpacker, hostel, or that tip in your handbook, it was easy to miss out on that intel that would save you money. A city destination card was a fiction, few years ago. A few travelers mentioned them and were nowhere to be found in the guidebooks. But these cards save you money: you gain access to an entire city's attractions for one price, which sometimes had free transportation included. Imagine travelling the same trip you took, for about seventy percent less.
Apps, blogs, websites, and sharing economy services have exploded like burgers in USA. Information and services are basically clicks away. That's halleluiah for budget travelers. Travel has never been more on sale and easier. The muscle of information and experience is on the front seat. The more informed a traveler you are, the more you save and honestly the less guilt you let linger while you are on that plane back home.
With the rise of genius like 'sharing economy', you can find economical accommodation, quirky tour guides, meals with local chefs and pocket friendly way outs like ridesharing and even couch crashing. Moreover, locals are the hole in the wall you are looking for. They know which supermarket has the deals, cheapest stores and numerous know hows. The screen in front of you knows about every little B&B, every street food destination and all the boulevard music you want along your road. Trust the system and pack your bag. You can actually find, people who can help you with long stay visas and other service like used cars. A little bit of couch surfing is actually a must for every trotter around the globe. This would bring provisions closer and a lot of thinking and serving would be done before you tie your laces and set out for the airport. Speaking of airports, with mushrooming flight search engines travelers can actually plan their endeavors with much ease.
Technology has now connected our little group of nomads. Use the same to explore that connection and make every trip count.