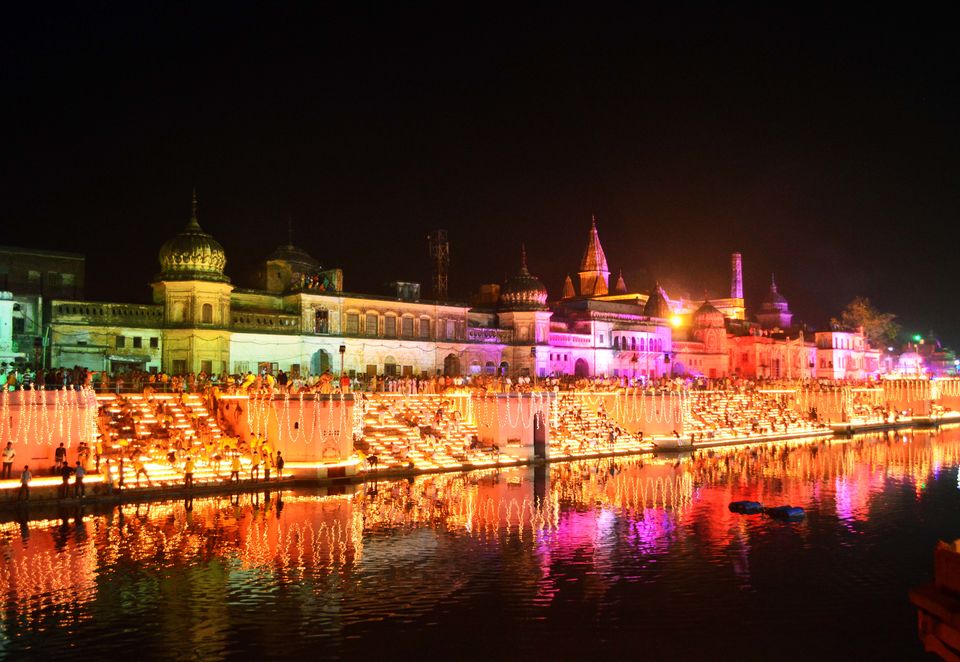 I have written so much about other cities, countries etc. but now its a chance for my own city. Fortunately I am born and brought up in Faizabad , which is a twin city of Ayodhya – the city where Lord Ram was born, the city where the epic Ramayana begins and ends.
Trust me my house is just half a kilometer from the entrance of Ayodhya gate. Every Indian kid would not be knowing Ayodhya's precise geographical location but they know about Ayodhya and its odyssey.
Believed to be the birthplace of Lord Rama, Ayodhya certainly deserves some attention for anyone interested in Hindu mythology and history. If you want to explore Ayodhya, the venue of many Indian mythological events, here are some places you may like to visit. It is one of the seven most sacred cities of India, Ayodhya is significant not just for Hinduism but also for many other religions that have prospered here at different points of time.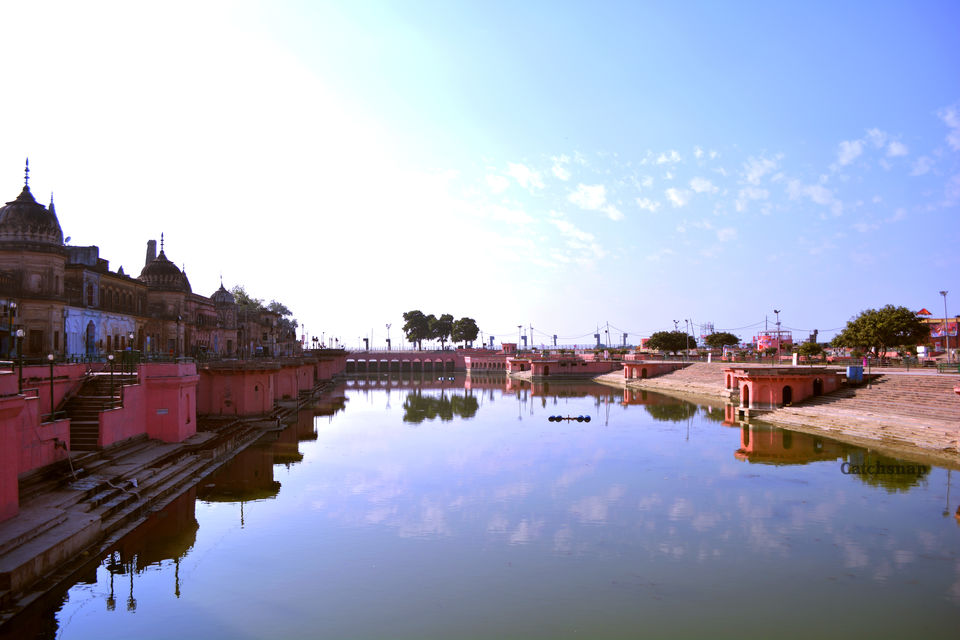 Places to visit:
Ram Janam Bhumi:
The Ramayana states that the location of Rama's birthplace is on the banks of the Saryu river in the city of Ayodhya. A section of Hindus claim that the exact site of Rama's birthplace is where the Babri Masjid once stood in the present-day Ayodhya. Its the most disputed place of India. No one is allowed to carry camera or phones while visiting there. Attached is the picture of Hindu-Muslim riot happened in 1992 for the demolition of Babri Masjid by Hindu nationalists .
The idol of Ram Lalla is sitting in a tent, surrounded by commandos and monkeys. As tourists you do not even get close to the tent, it is good 20 feet away from you.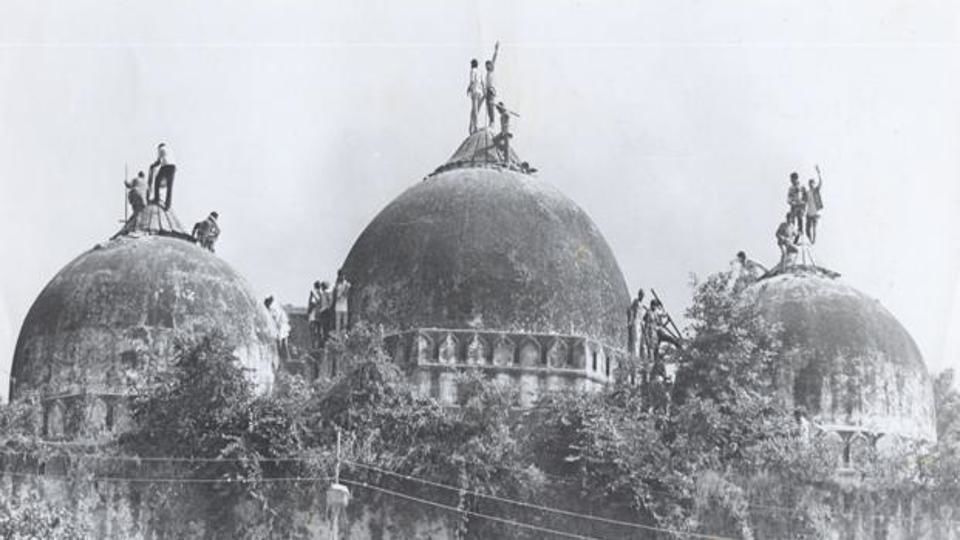 Kanak Bhawan:
This is probably the most beautiful temple in Ayodhya. Right from its main gate that has colorfully carved recessed arches, it enchants you. You enter to see the carved walls and windows all around the central courtyard. I felt a strong feminine energy in this place even before I heard the legend behind this beautiful temple. Notice, it is called a Bhawan and not a temple which means it is a dwelling place.
Legend is that Kaikayee, the stepmother of Ram and youngest wife of King Dashrath, gifted this palace to Sita on her wedding. Of course, the building as we see it today is relatively new.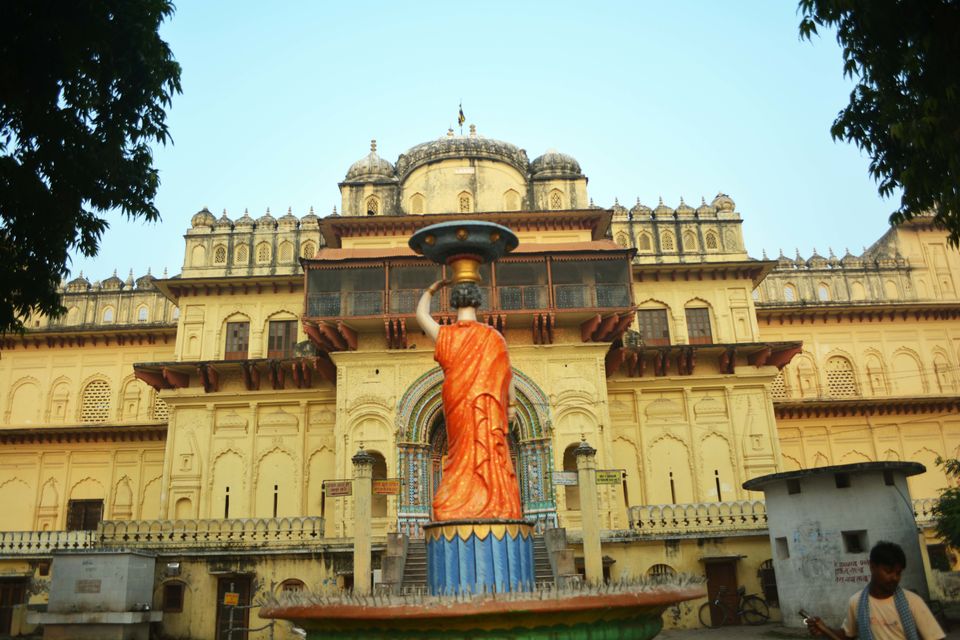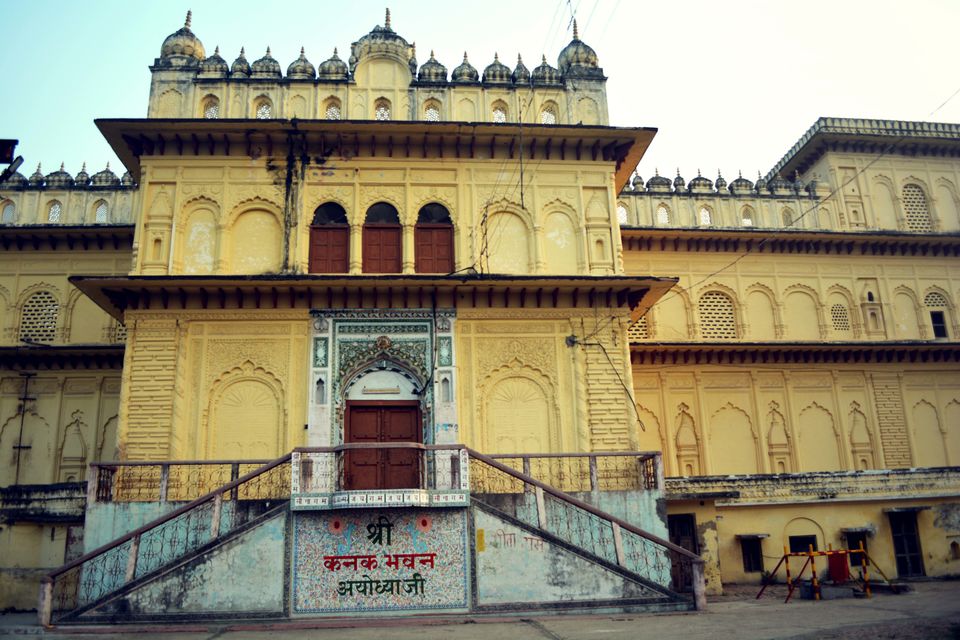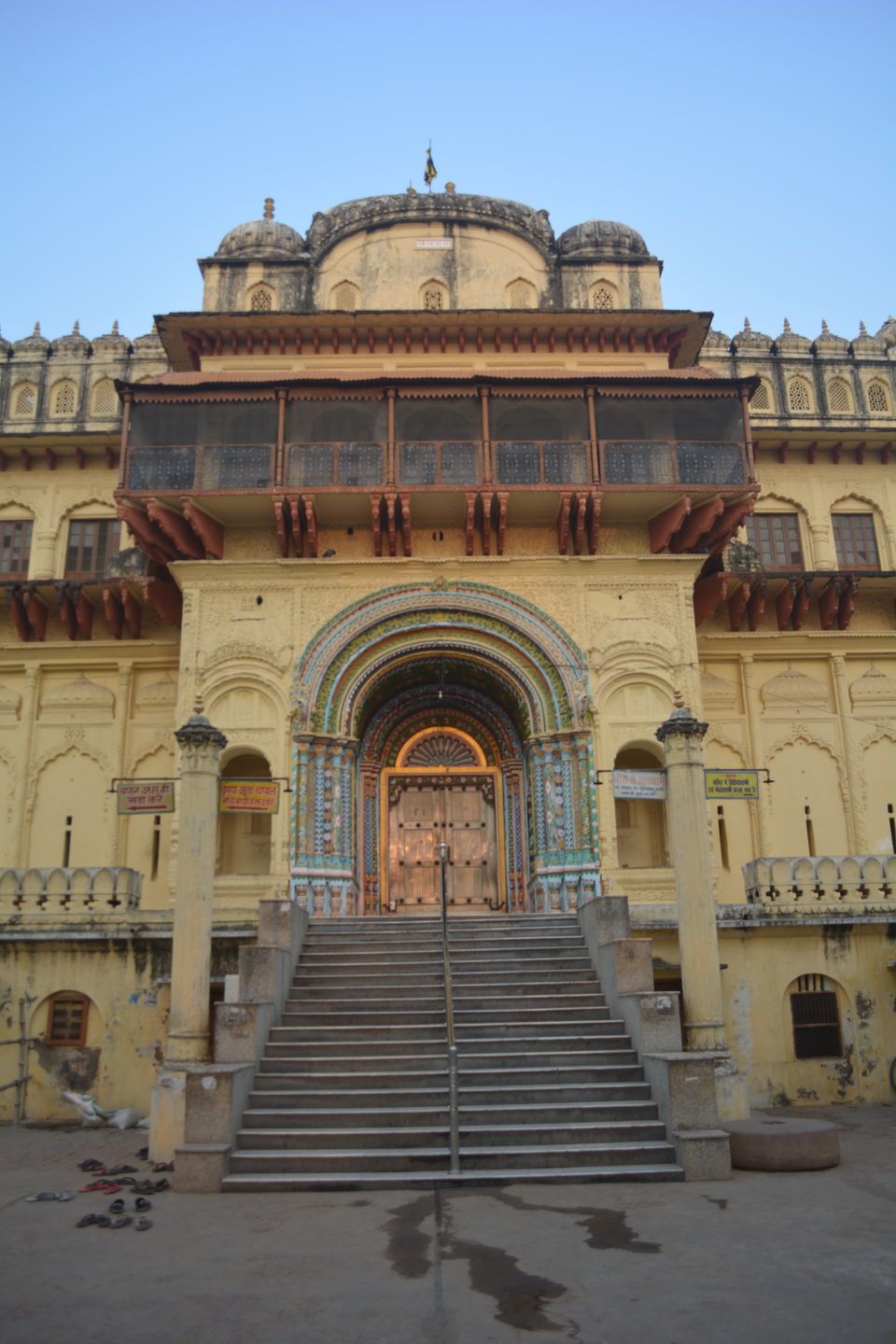 Tulsi Udyan:
Tulsi Udyan, as the name suggests, is a garden park. It was set up as a memorial to a great saint poet Tulsi Das, the devotee and the creator of the Epic Ramcharit Manas, also popularly called Ramayana. The statue of Tulsi Das has also been installed under a beautifully carved canopy in the garden. The earlier name of the garden was Victoria Park, after the name of the Queen Victoria of England. It also had her statue. The park got its present name, Tulsi Udyan, in 1960.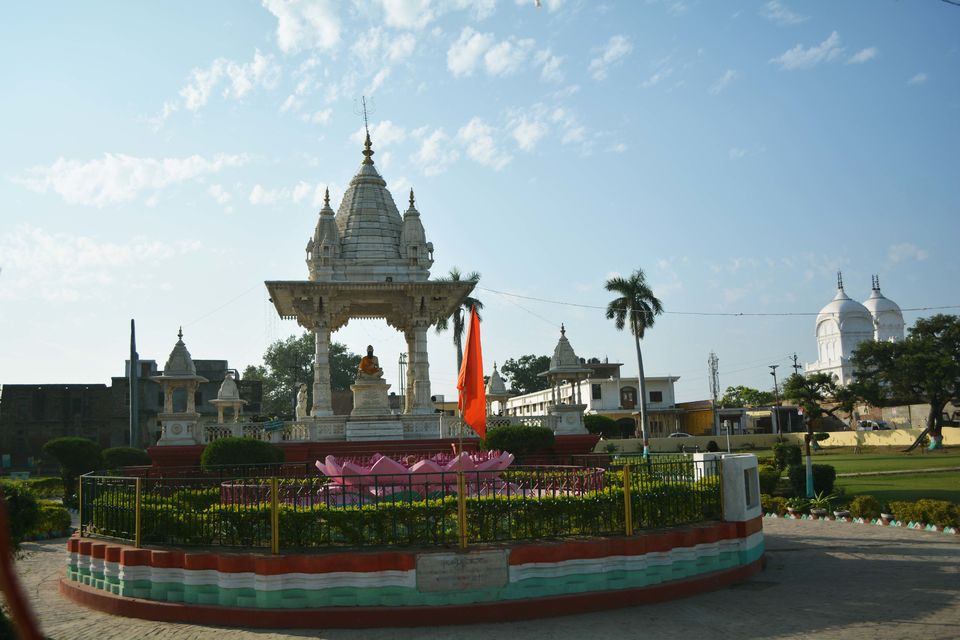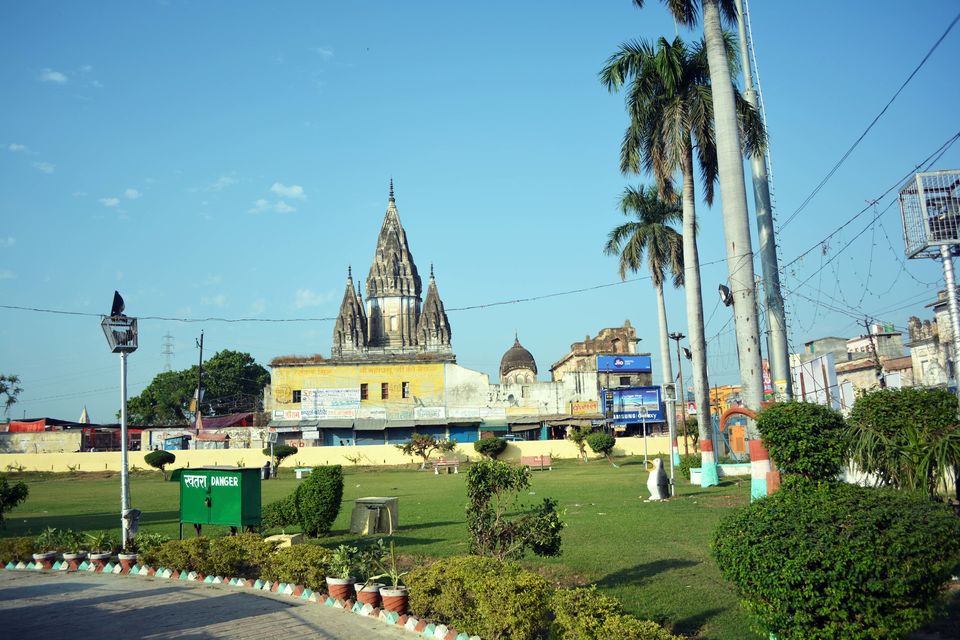 Nageshwar Nath Mandir:
This temple, dedicated to Lord Shiva, is very popular with pilgrims especially at the time of Maha Shivratri. Legend has it that it was built by Lord Rama's son, Kush. Although there are multiple beliefs, one of the popular ones say that Kush lost his armlet in river Saryu, which was found by a nag-kanya (the maiden of the Nagas) who fell in love with him. As she was a devotee of Lord Shiva, Kush built the temple for her.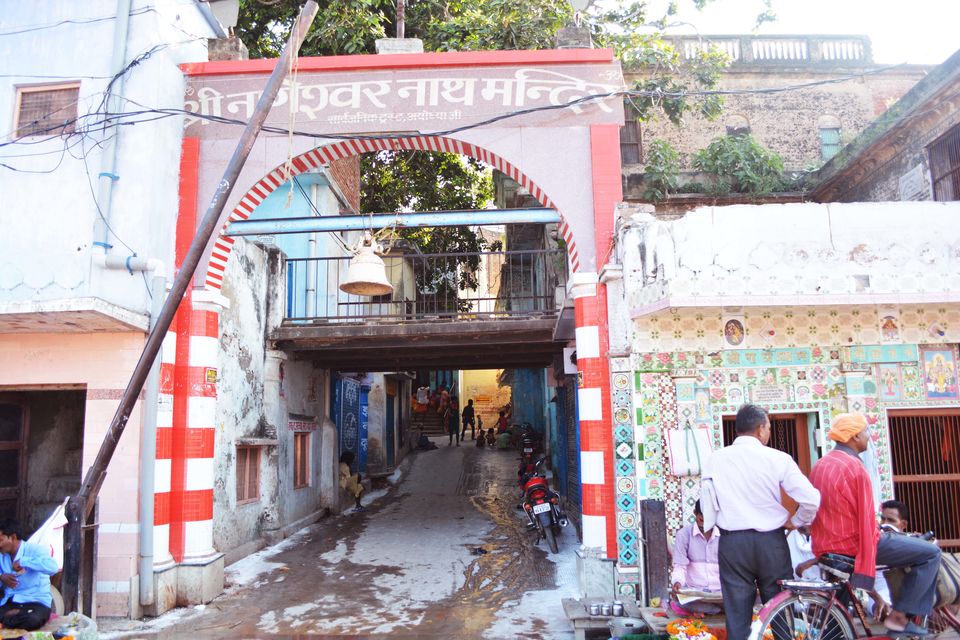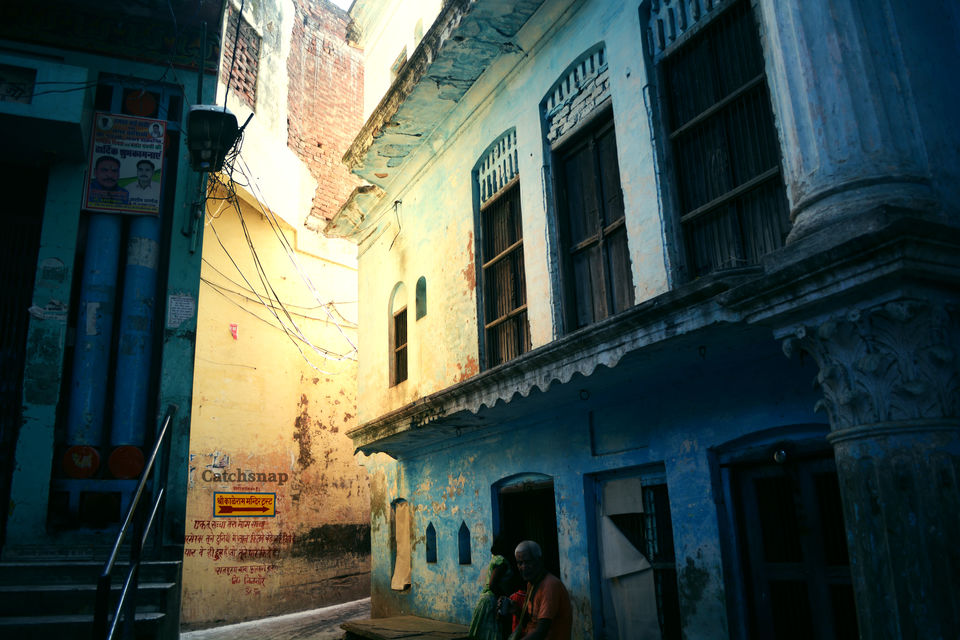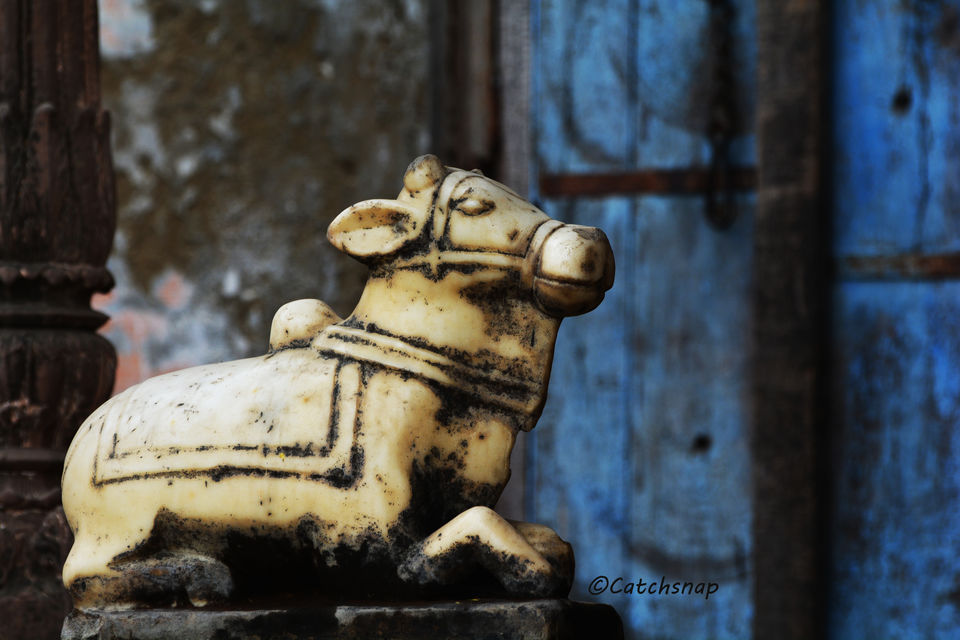 Ghats of Ayodhya:
Ayodhya is situated on the banks of Saryu River. Saryu, also called Sarju, is an integral part of the story of Ramayana. Like every city sacred city located on the banks of a river, there are ghats with stories.The story of Saryu River is that it originates from Lake Mansarovar in the Himalayas and soon after Ayodhya merges in the mighty Ganga. You will find ghats named after Ram, Lakshman,Bharat, Shatrughan, Sita, Urmila etc..i.e. almost after every character of Ramayana.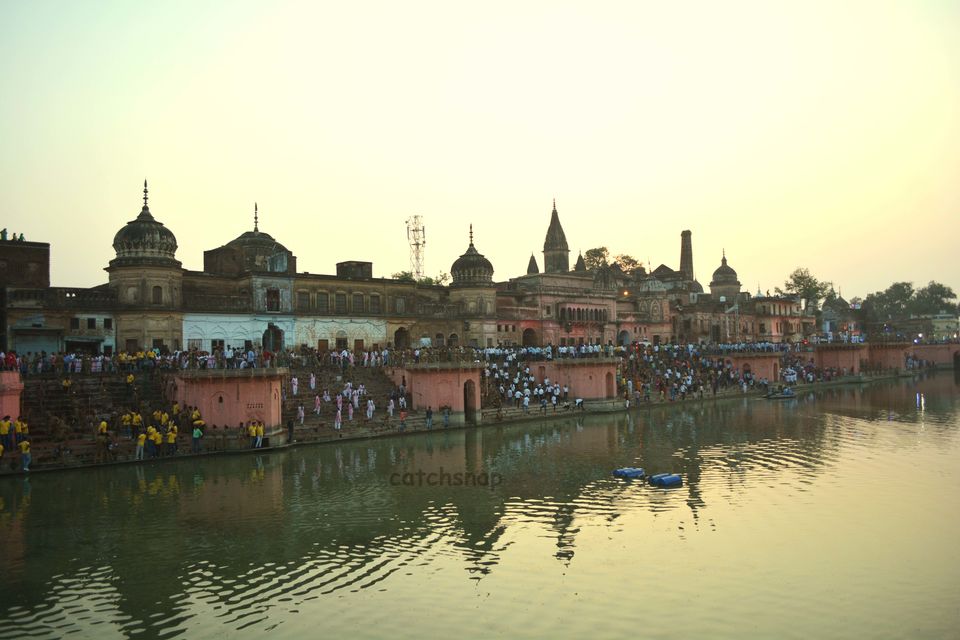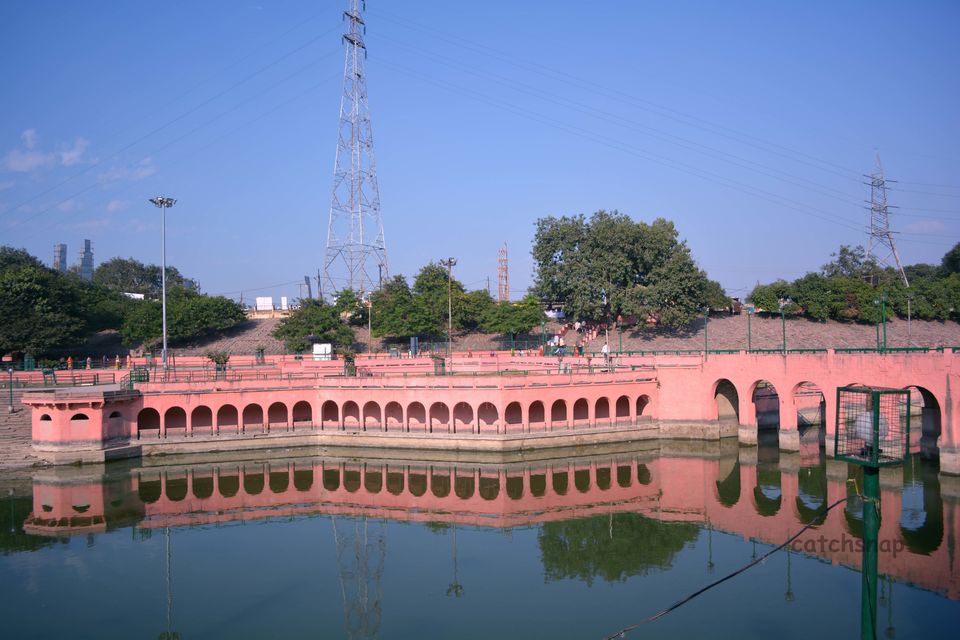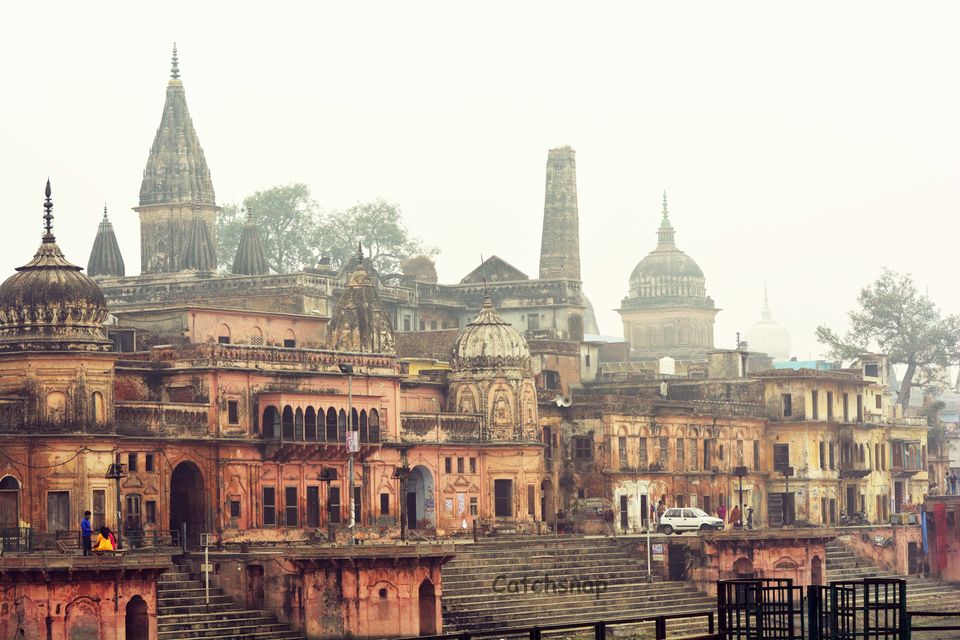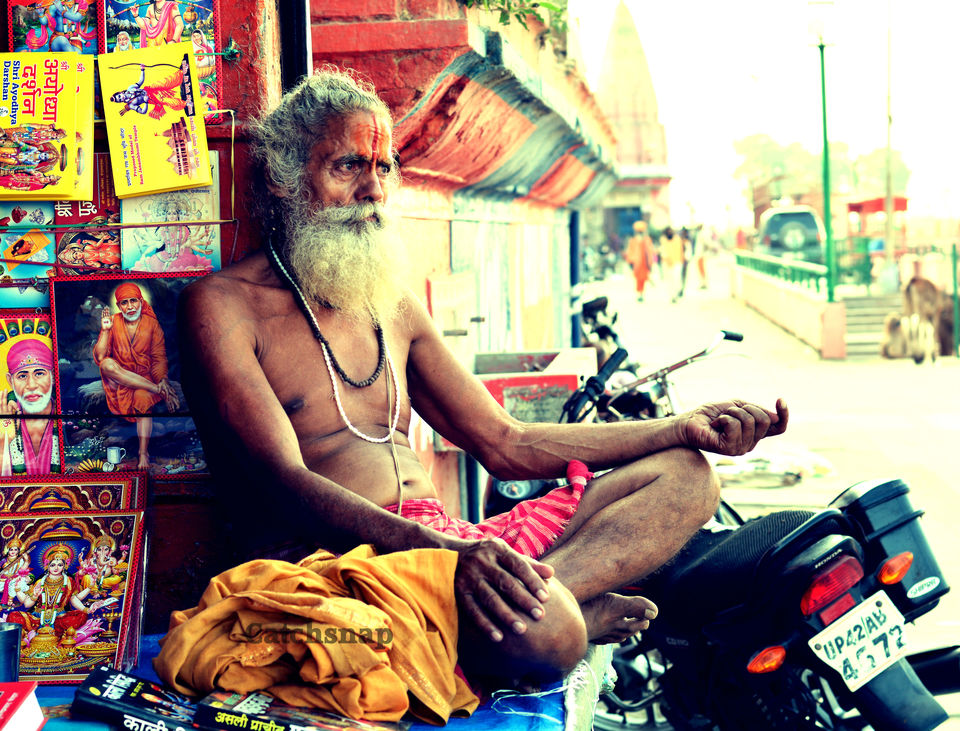 Birla Mandir:
Its a famous Ram Janki Birla Mandir with well maintained garden. Also there is a famous Birla Ashram just next to it, where you can also stay.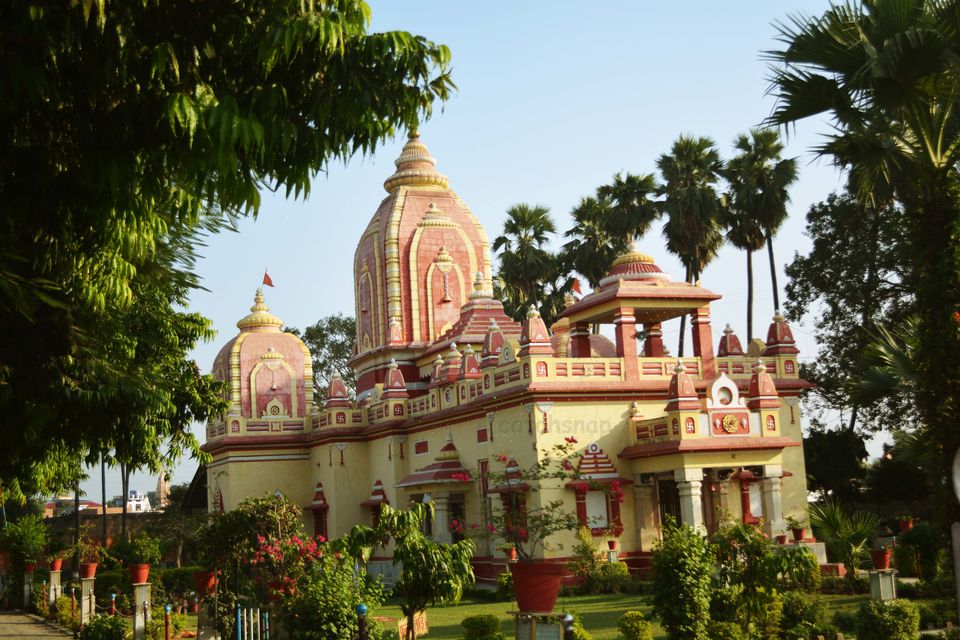 Ayodhya's King palace.
No longer a kingdom, but descendants still do live here.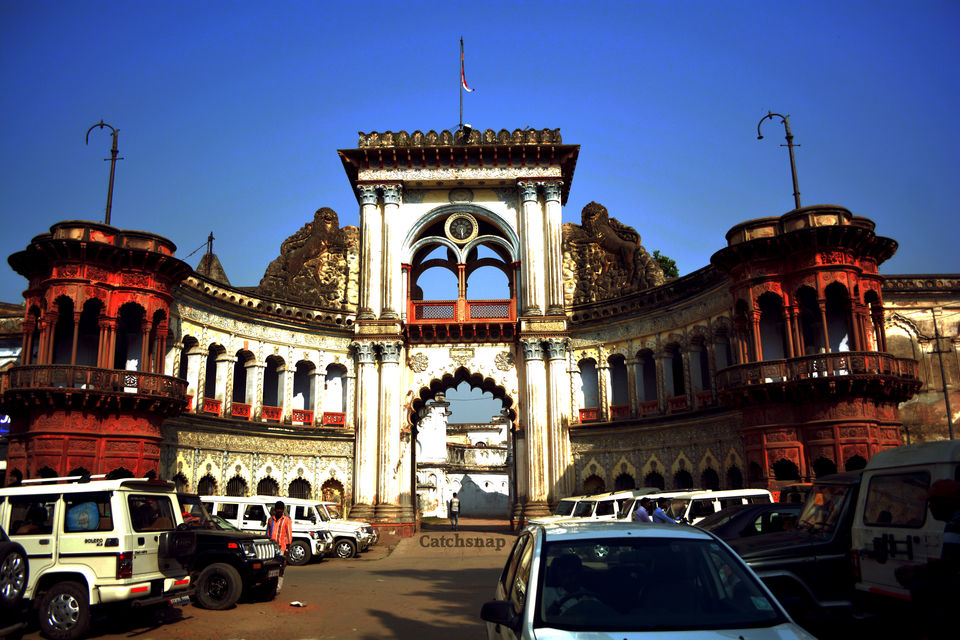 Hanuman Garhi:
This is believed to be the place where Hanuman lived and guarded the Ram Janmabhoomi. Locals believe that a visit to this holy shrine will grant you all your wishes. Famous Besan ka Laddoo is kind of prasad given here. You will find lots of monkeys around the temple and they might snatch your prasad for Lord Hanuman. So, be careful.. :D
It is a lovely little temple. You have to climb a lot of steep stairs to reach the temple.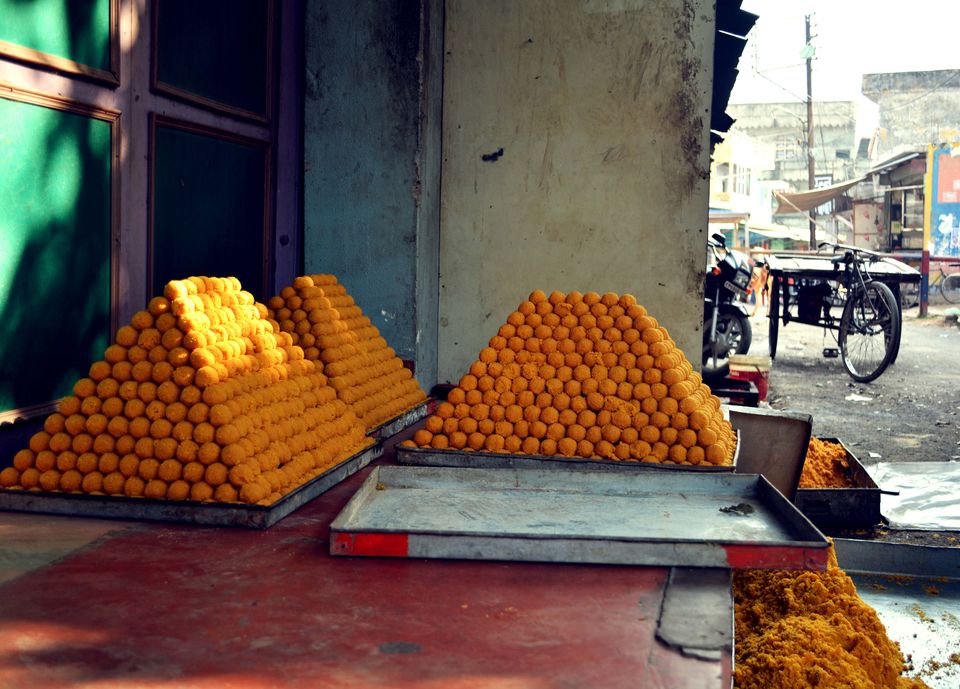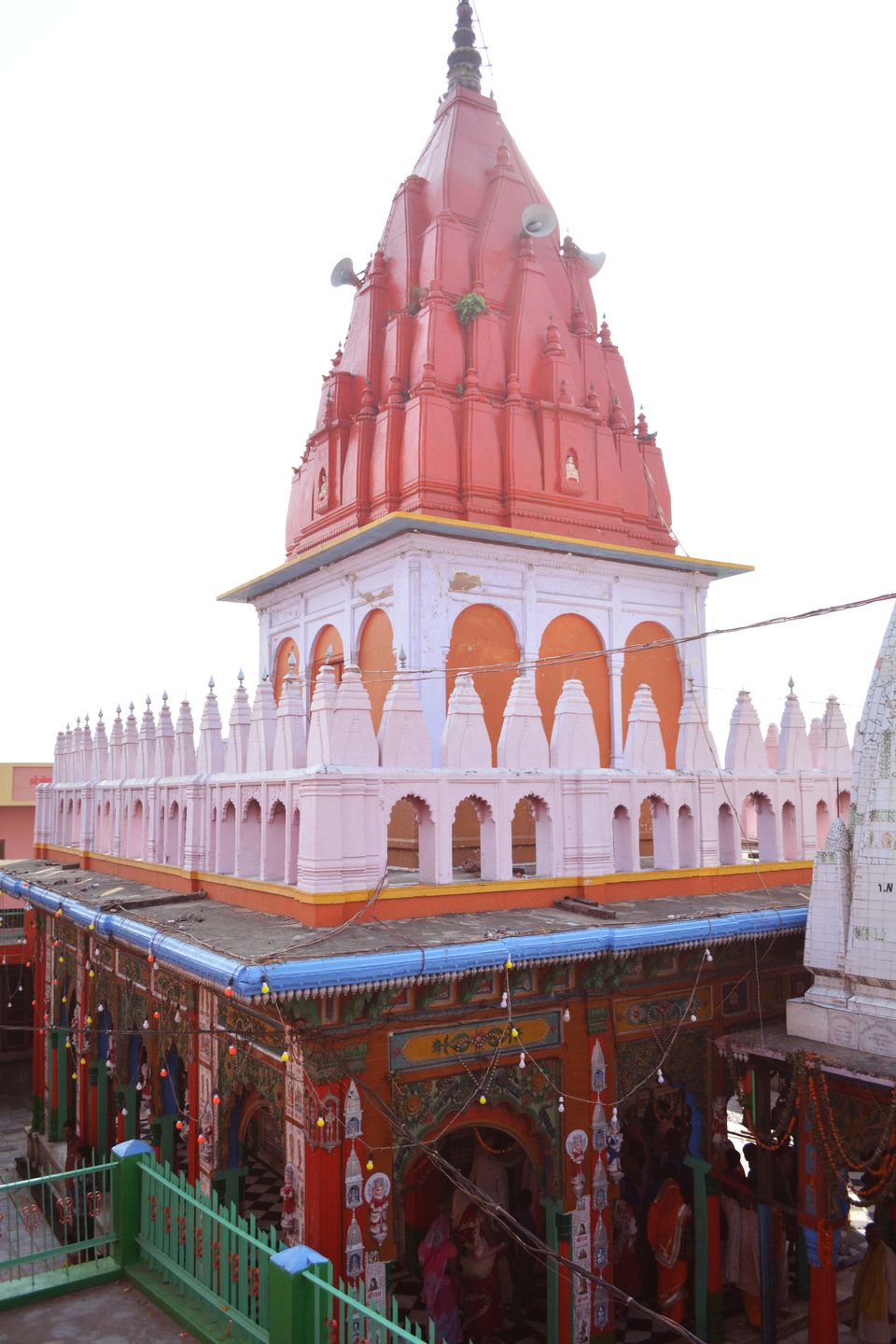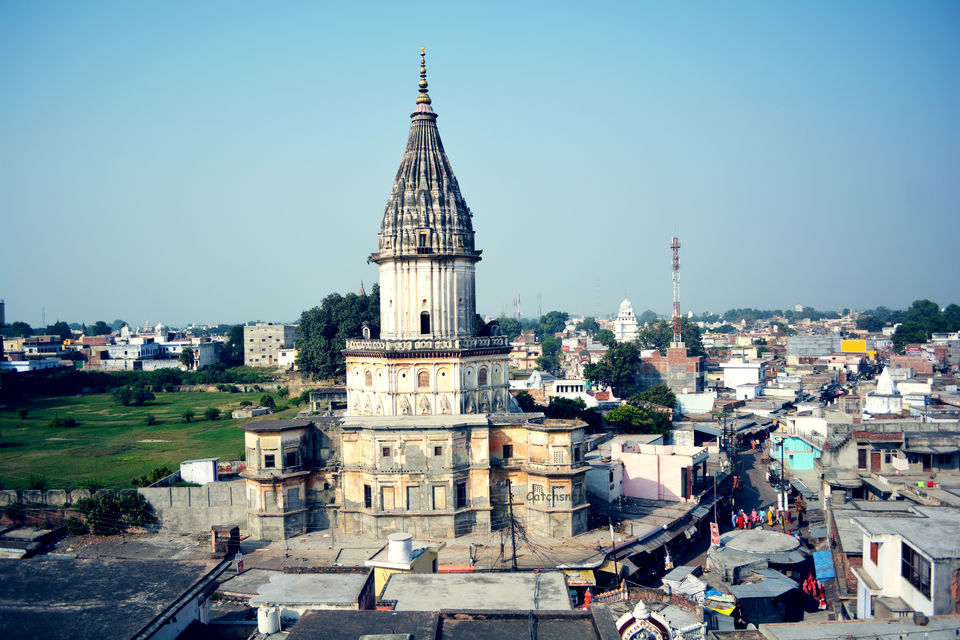 Saryu Mandir:
This temple is next to Nageshwar Nath Mandir. Dedicated to Saryu river. Decorated beautifully inside with tiles and glass.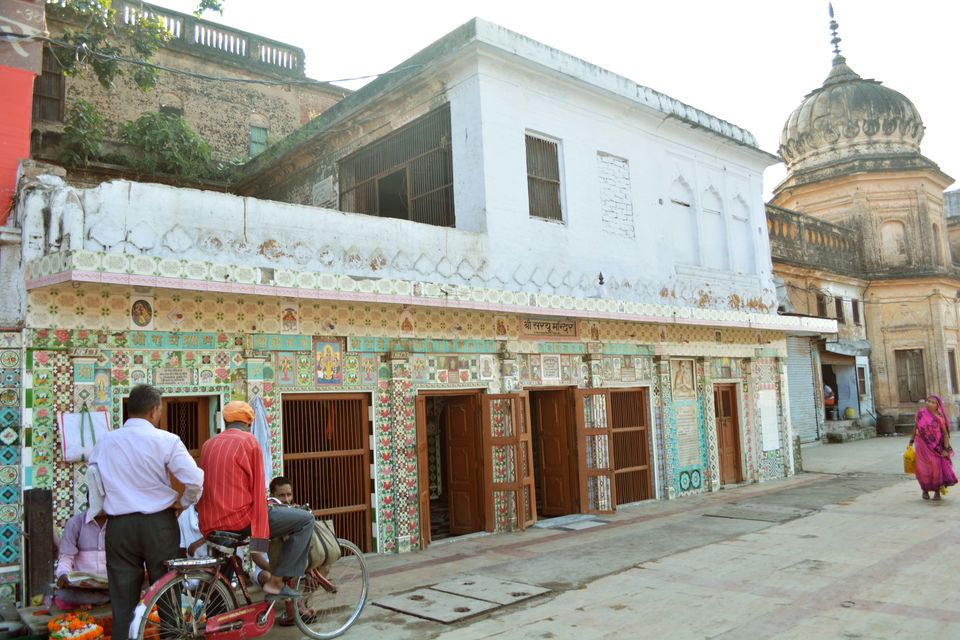 Night view of Ayodhya:
When Ayodhya decorated for Divya Deepawali for this year (2017). Approx 2 lakhs diyas were illuminated for this event.Held a world record too. What a view that night...:)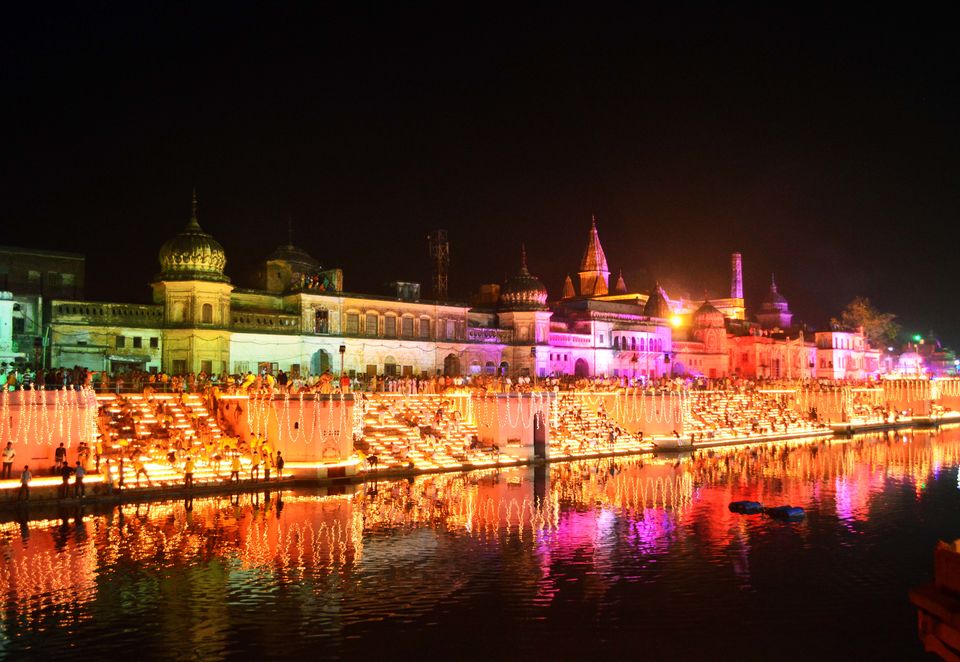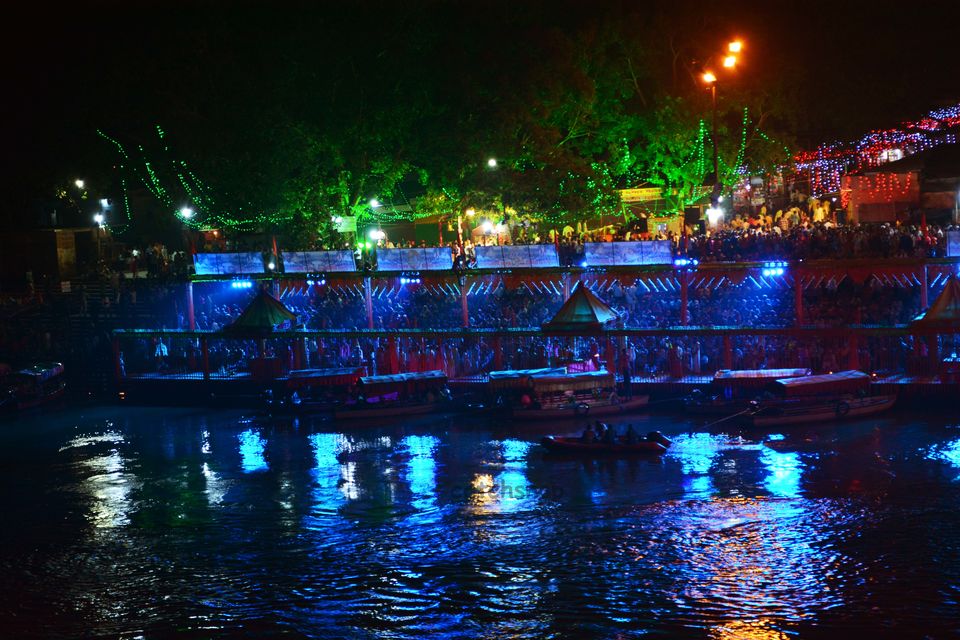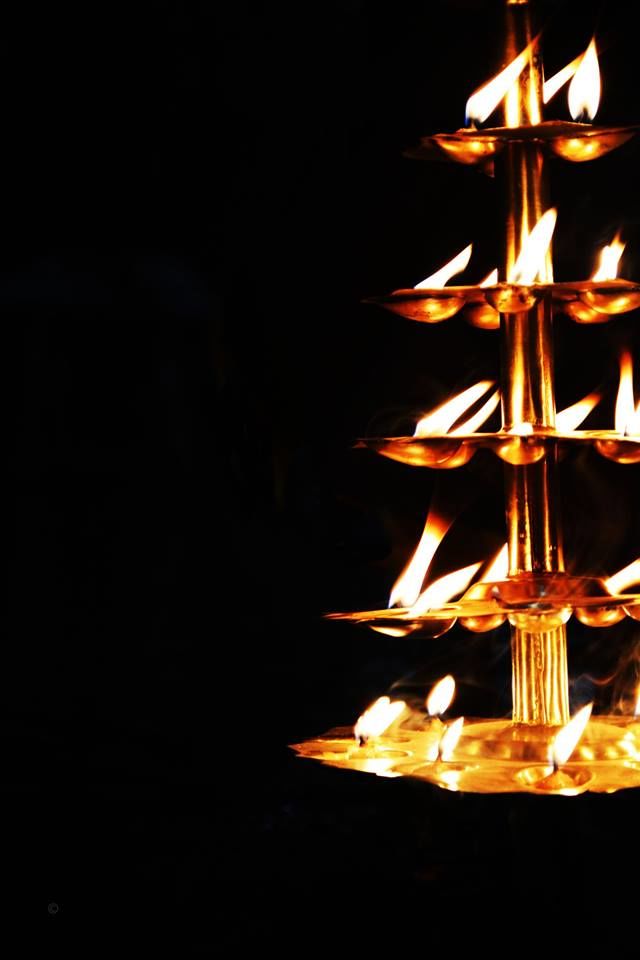 Rajghat:
Less maintained park, has beautiful view of saryu river.One can go and enjoy the other view of saryu river from here.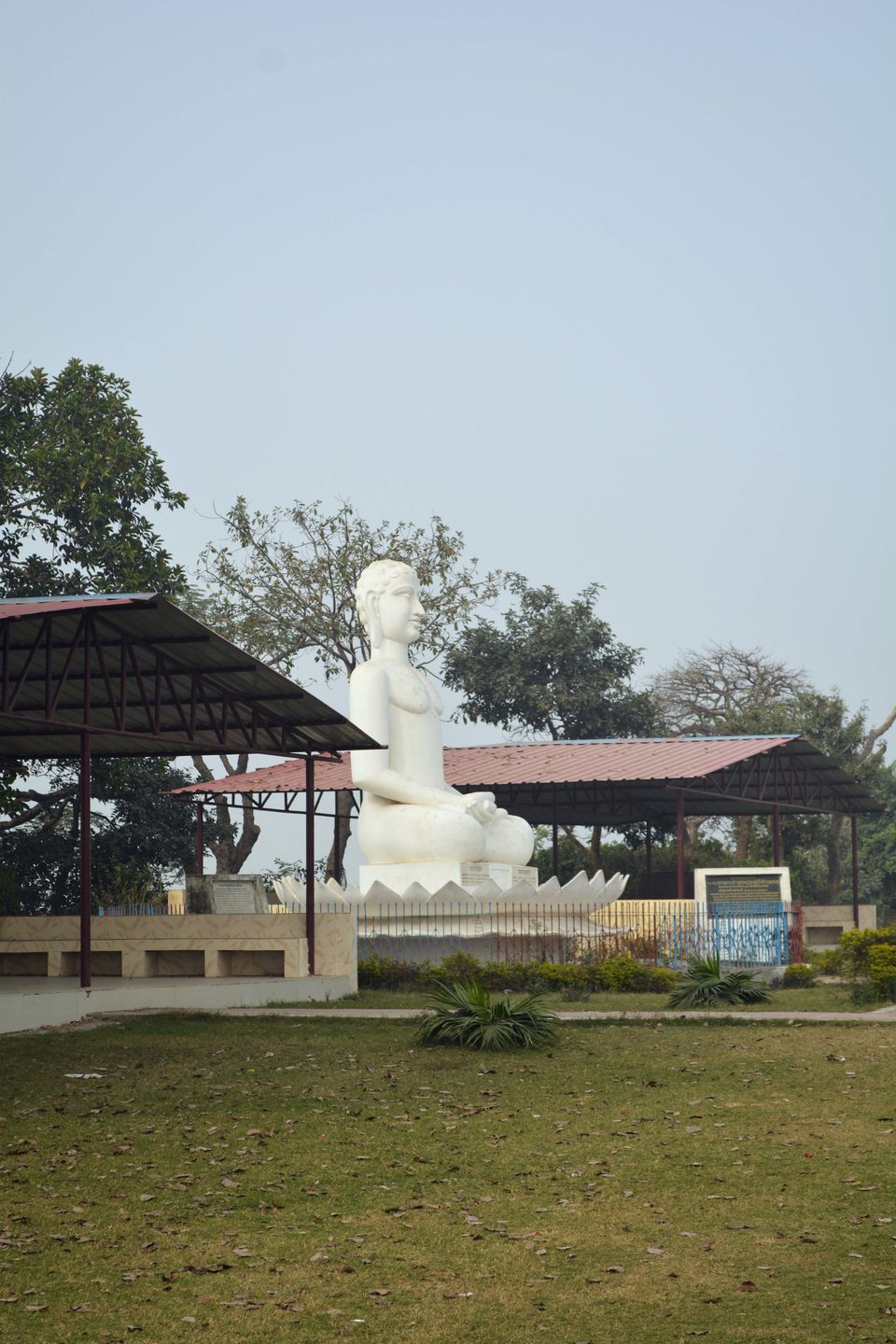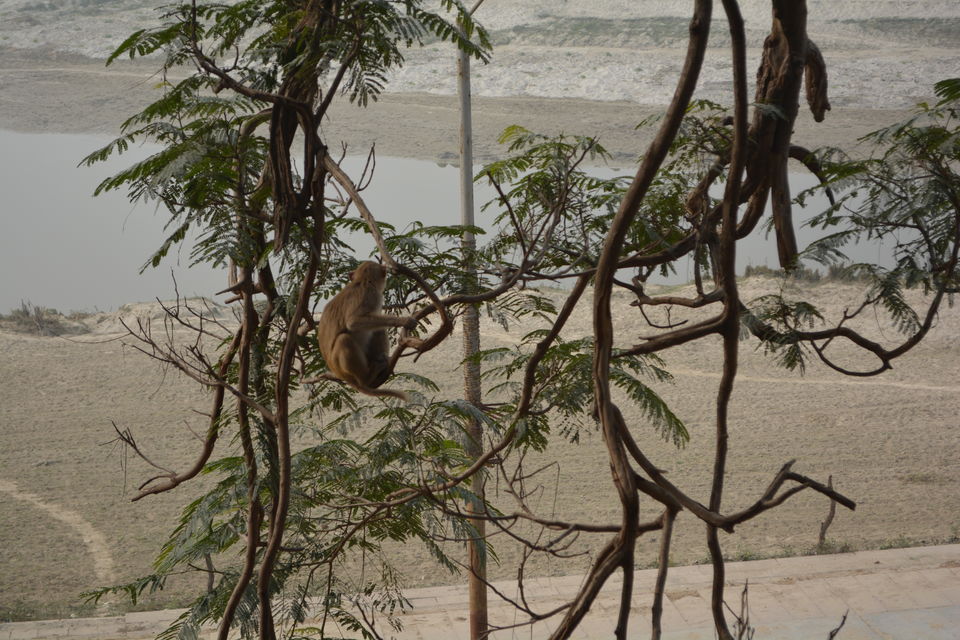 Kanchan Bhawan:
It was built by Teekamgarh Queen. She accumulated her pocket money to build the Ram Temple here.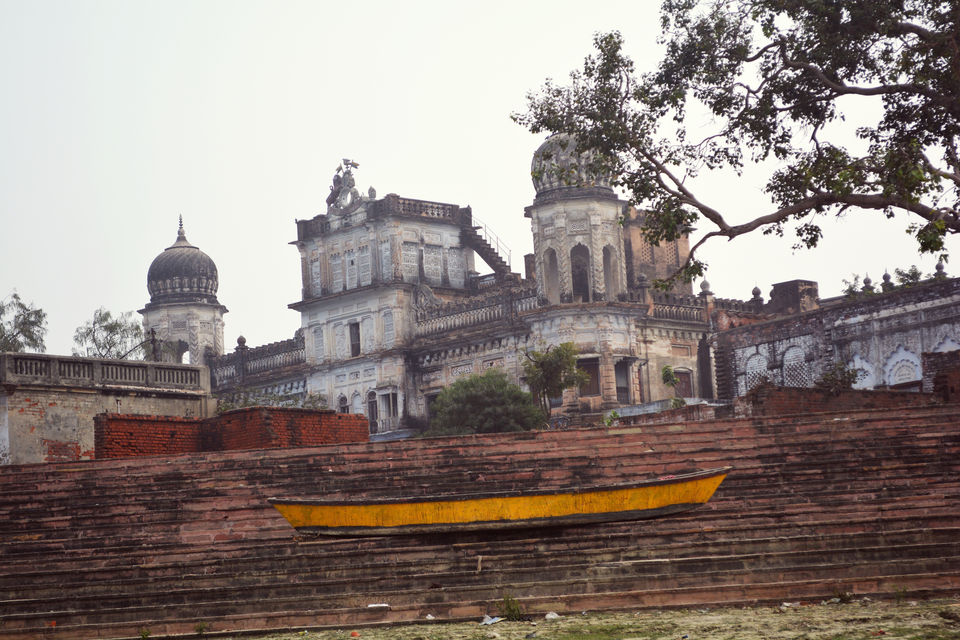 Jhunki Ghat:
Jhunki Ghat named after a saint, who is said to be a devout worshiper of Sita, or Sahast Dhara that till dates holds the distinction of taking away the life of a wrong doer who swears by the river Saryu in his own defence.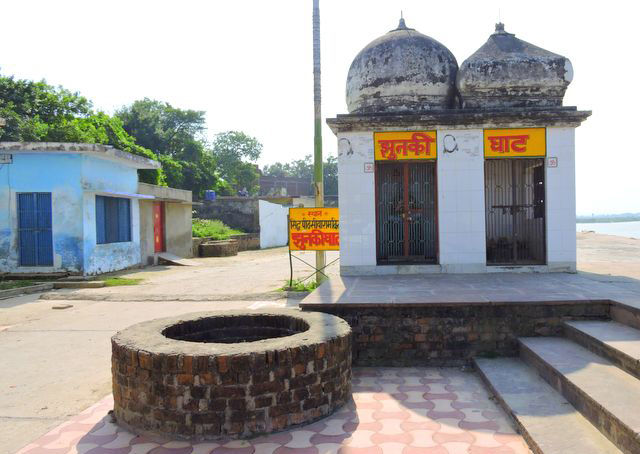 Mani Parbat:
With Buddhist origins, this hillock has an interesting mythological reference. It is believed that while Hanuman was carrying the hill with the Sanjeevani Booti, rested here for sometime.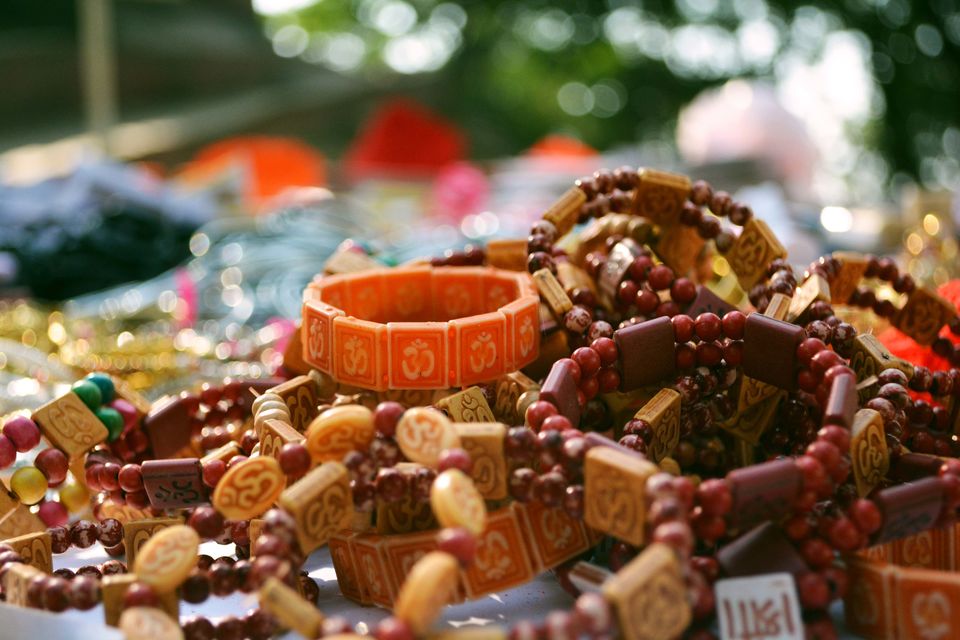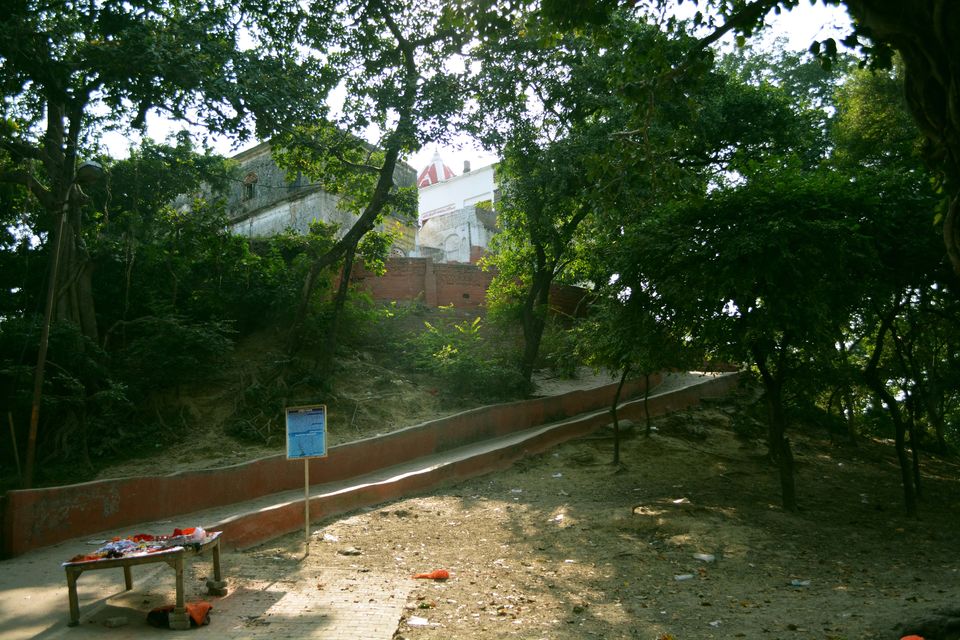 Street Market:
Ayodhya market is quiet narrow and dotted with lots of small small shops. Walking is also a task here. Heavily crowded with tourist,auto rickshaw, cows etc.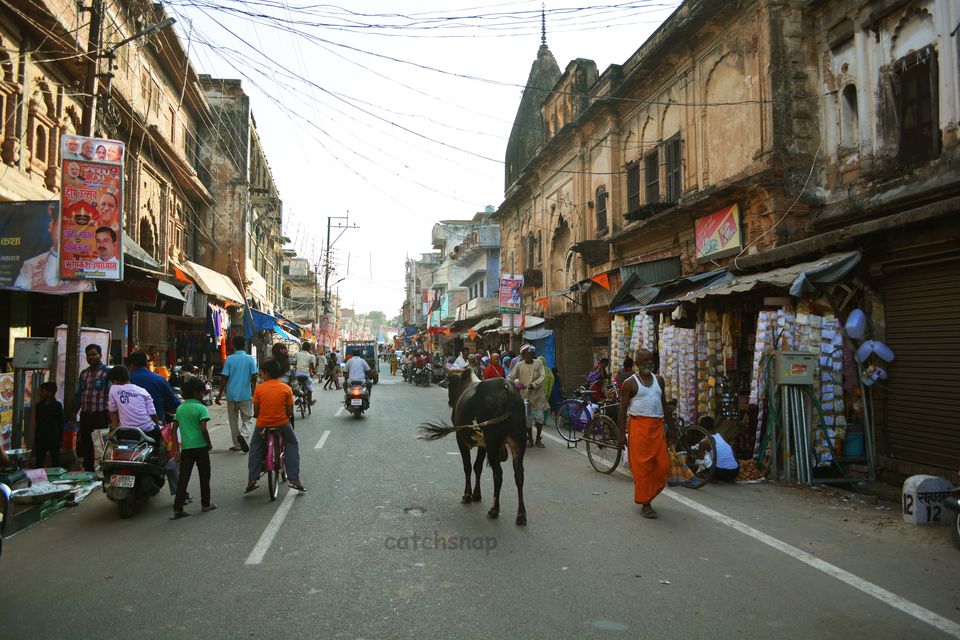 How to reach?
Air: The nearest airport is at Lucknow, about 130 kilometres from Ayodhya.
Train: You can take a train to Ayodhya or Faizabad, which is just 6 kilometres away from Ayodhya.
Road: Ayodhya is well connected to other cities in Uttar Pradesh by frequent bus services.
Hotel: You will find decent hotels in faizabad like Krishna Palace, Panchavati,Shan-e-awadh , Taraji resort and Tirupati.
Photo Courtesy: Catchsnap