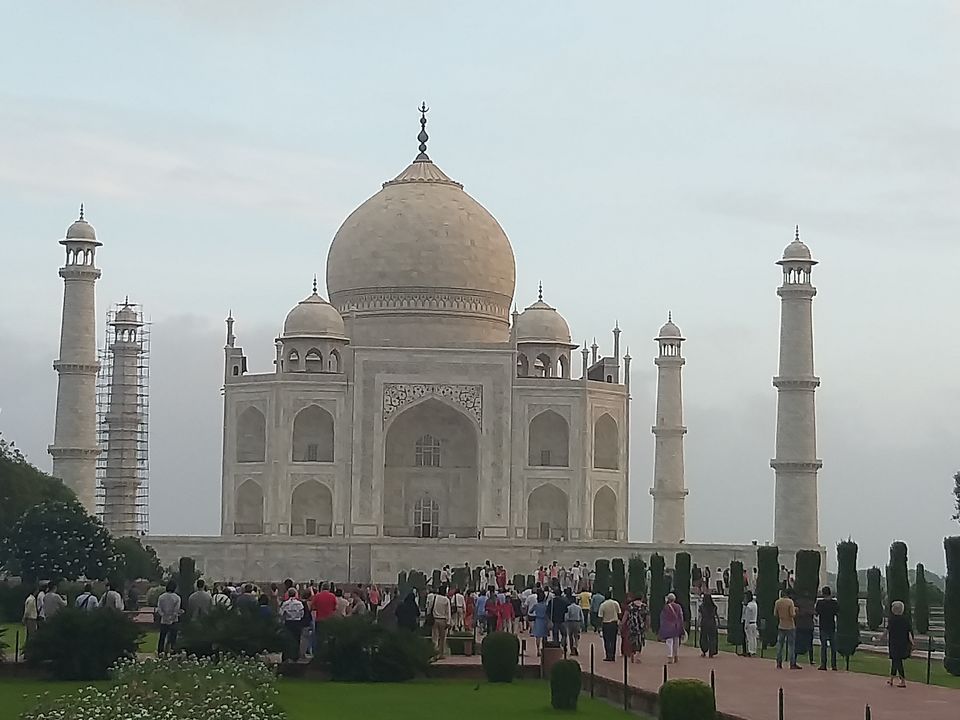 Agra, the city of "Wah TAJ !".
Agra is home to one of the 7 wonders of the world, the Taj Mahal, and UNESCO World Heritage Sites as Agra Fort and Fatehpur Sikri. If you are history lover and interested to sight old architectures then above two mentioned cities will feed your hunger.
Agra is located on banks of second most famous (after Ganga) Indian river Yamuna, experiencing the years old Mughal art and culture on display.
Individual desire to visit the city of "Wah Taj !" was started in my childhood while I read about TAJ in my academic books. As time passed and social media took over those childhood memories, I could see many friends and relatives posing in front of the Taj.
With many posts and scenic pictures of the TAJ, my desire to see this world's wonder by naked eyes got deeper and deeper and finally one day this dream comes true.
Agra is located approx 200 Km from Gurgoan (via Palwal and Kundli expressway).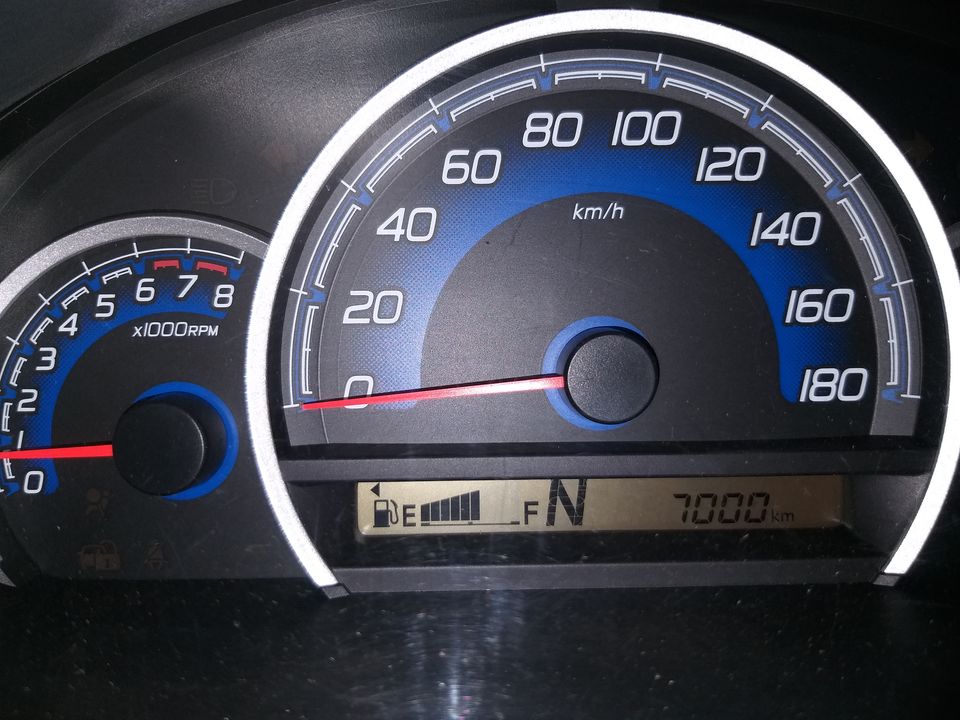 After a 4 hrs of excited journey by passing the holy city Mathura and Vrindavan (just 50 km before Agra), arrived and checked in in hotel (Fern - Howard Plaza, Agra). Get refreshed and headed towards UNESCO World Heritage site Fathepur sikri (30 km away from Agra).
Fathepur sikri is famous for Buland Darwaja (Gate of Victory) is main attraction of this site, with other attractions like Jama Masjid.
The city is full of it's history and would suggest to hire a guide if you are really looking to know about the city. In brief, the Fathepur sikri was built by Akbar and it was known as capital of Mughal empire. UNESCO World heritage sites are accessible via government sponsored CNG buses only. So after reaching Fatehpur sikri, one need to park personal vehicle and took CNG buses from there. Average you can spent 1-2 hrs to explore the place as everything is at same place, so there is not much excursion.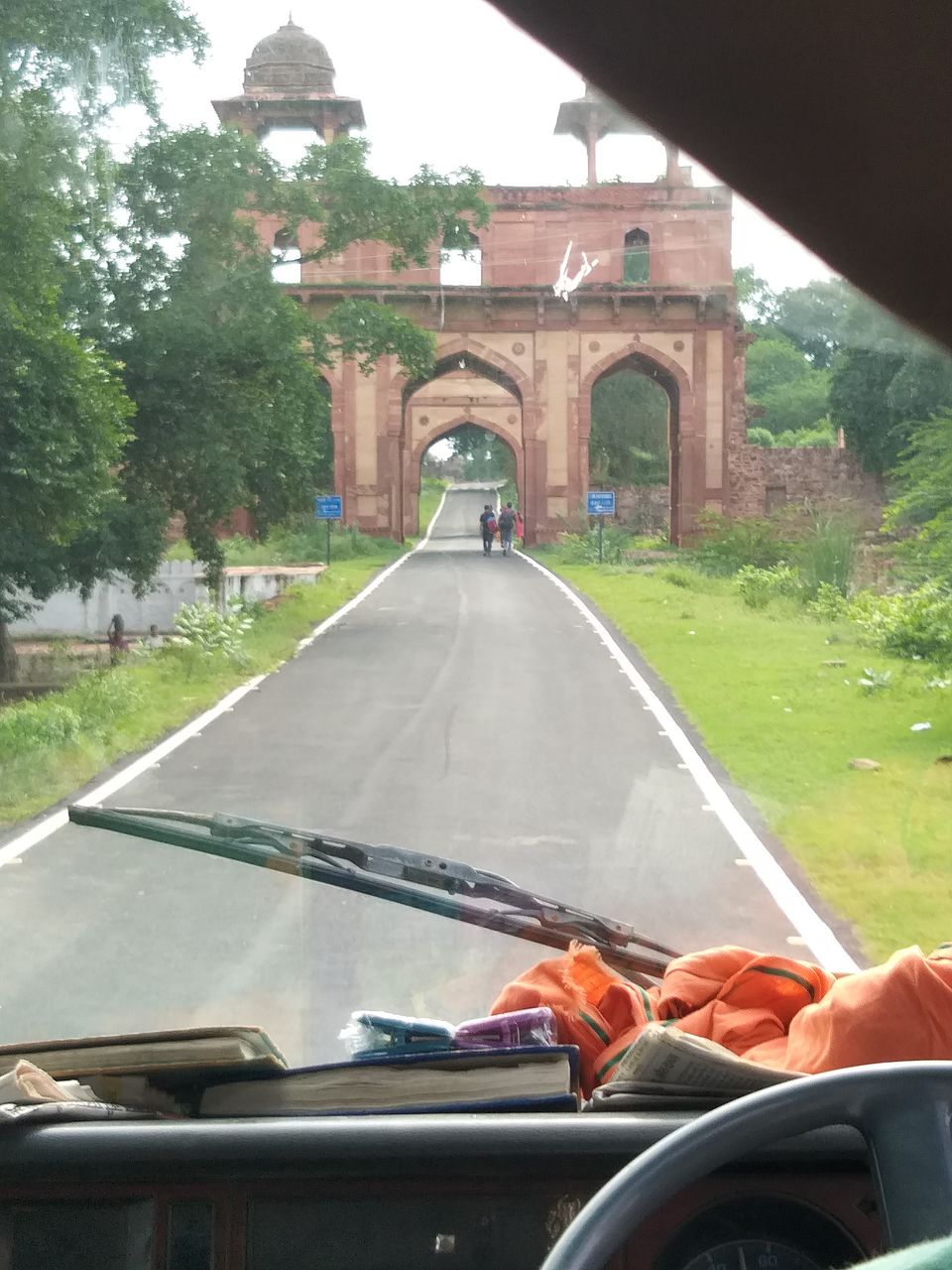 Next day, visited the Taj mahal at sunrise time (6 am sharp). Tickets can be booked online via ASI's (Archaeology Survey of India) website and having different costs for Indians and foreigners. If you are first time visitor then spend some extra bucks and grab the ticket for "Tajmahal with Mausoleum", it's worth visiting to feel and touch the world's wonder.
One can experience Taj to it's fullest either at sunrise or during full moon night. Unfortunately I didn't got the tickets for full moon light view of the Taj, because you need to book the tickets 24 hrs before the full moon day and tickets are not available online. One need to either go in person to ASI office in Agra or contact local tour operators so that they can arrange at bit extra cost.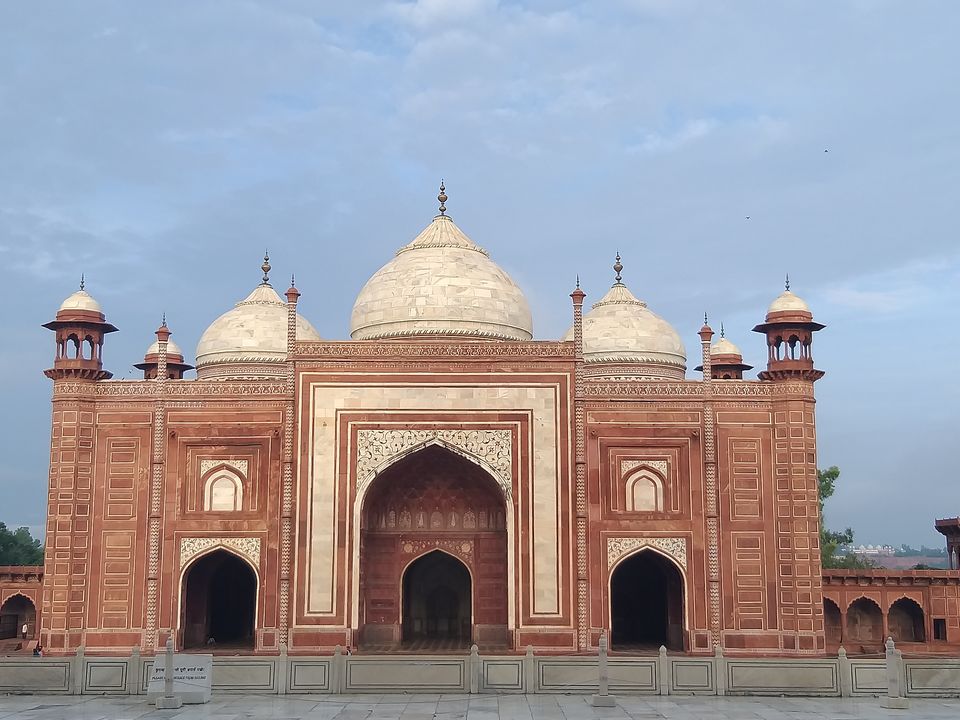 There is no extra ticket for sunrise time to visit the Taj, but try to enter as early as possible at any of entry gates of the Taj. Don't be in misconception that no one will come too early at 6 am (gate open by this time) morning. This one time experience of watching the sun lights coming over Taj is life time experience.
Also, the weather is too cool during morning hours so you can spent good time in the Taj mahal premises.
ASI ensured cleanliness in TAJ Mausoleum, so they provide shoe covers to individuals.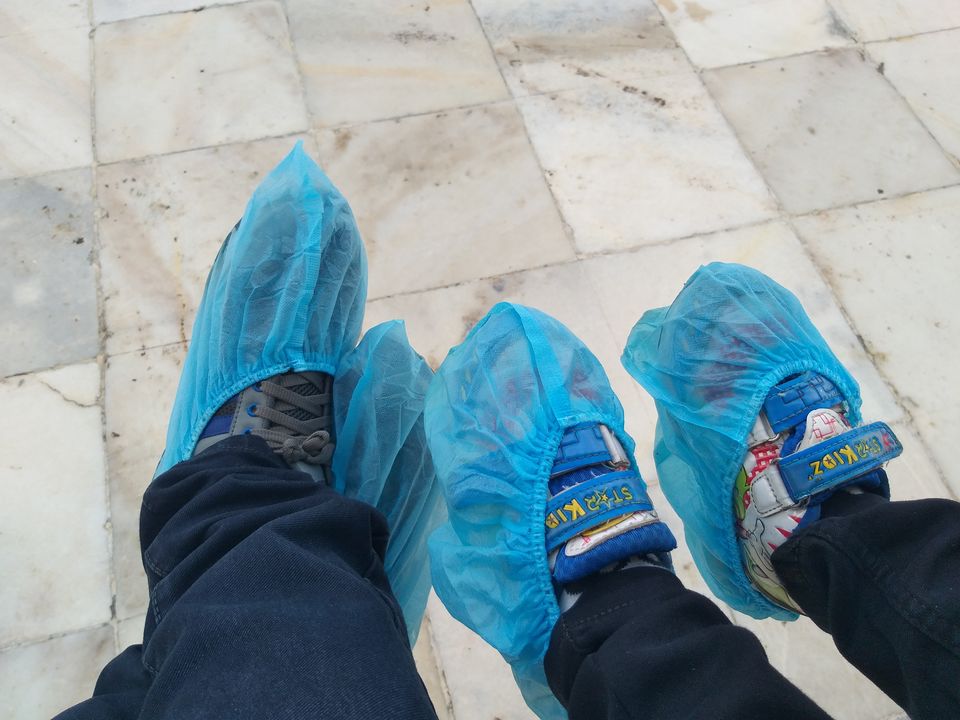 These all monuments Taj, Fathehpur sikri, Agra fort are open till 5 pm in evening, so plan accordingly.
Agra is also famous for other sightseeing like Agra Fort and Sikandra (tomb of Akbar). Apart from this, Agra is also famous for "Agra ki Chaat" and "Agra ka Petha" for foodies.