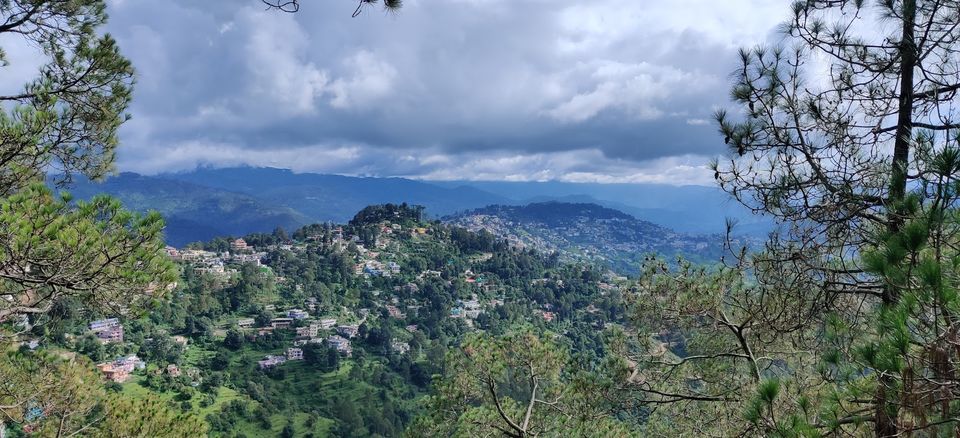 Post the second wave, I had been itching to go on a long pending solo trip to one of my favourite states in the country - Uttarakhand.
While I have had the fortune of visiting the state a fair amount of times, I was looking for a town/ place that was connected and yet had its own quaint charm.
While Mukteshwar, Almora and the adjoining areas seemed most apt, I settled for the hilltop hamlet of Kasar Devi to spend the first two weeks of my solo trip.
Many asked me why Kasar Devi and how did I decide on that as my first stop.
Kasar Devi , located in the Kumaon Himalayas is nestled 5- 10 kms from Almora and less than 30 kms from Binsar; which makes it perfect for proximity to near by towns and yet distant enough to experience solitude , breathtaking views and the warmth of this region.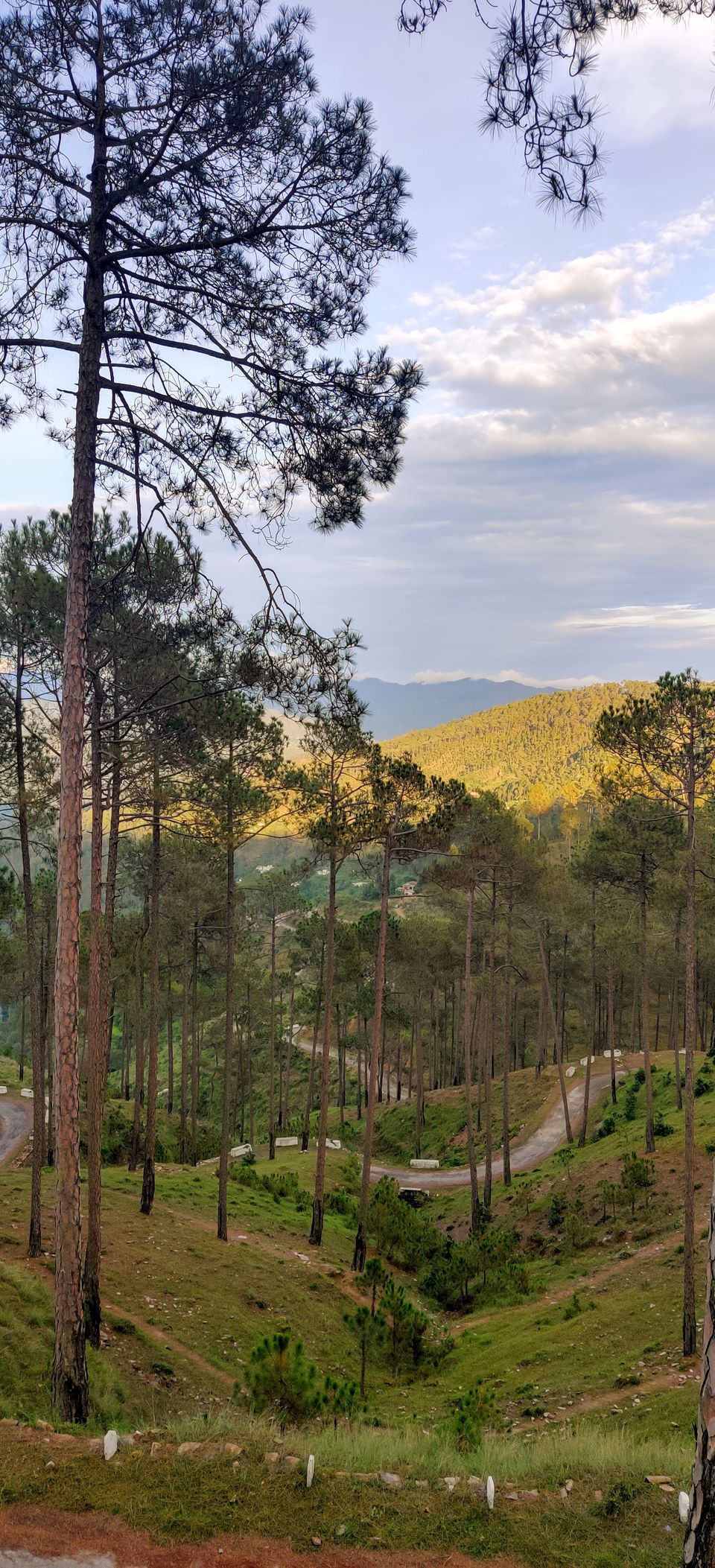 Reaching Kasar :
By Air - From Delhi - one can fly to Pantnagar airport and then hire a private or shared taxi to Almora/ Kasar.
By Train - I would recommend this as the most comfortable way of reaching. Train from Delhi to Haldwani/ Kathgodam - the last station in this region ( also very scenic) and one can get shared/ private taxi easily to Almora / Kasar.
By road - One can drive down from Delhi which is about 340 kms or take over night buses to Almora.
Staying in Kasar :
Accommodation is available for all budgets in Kasar. Here are a few of my recommendations:
Budget Friendly - GoStops Kasar, HOTS hostel, Stars and Pines , Ram Singh Guest house ( the oldest guest house in town with some majestic views), Sunny Side guesthouse.
Mid - High range Hotels - Mohan's Binsar Retreat, Imperial Heights, AyurVaid Kalmatia, Kasaar Jungle Resort, Kasar Himalaya Holiday Home.
My personal choice of stay would be - Shantiniketan ( a mountain home with the best services and people). It is a 3 bedroom large guest home with amenities and food better than any hotel and the warmest people who own/ run this place.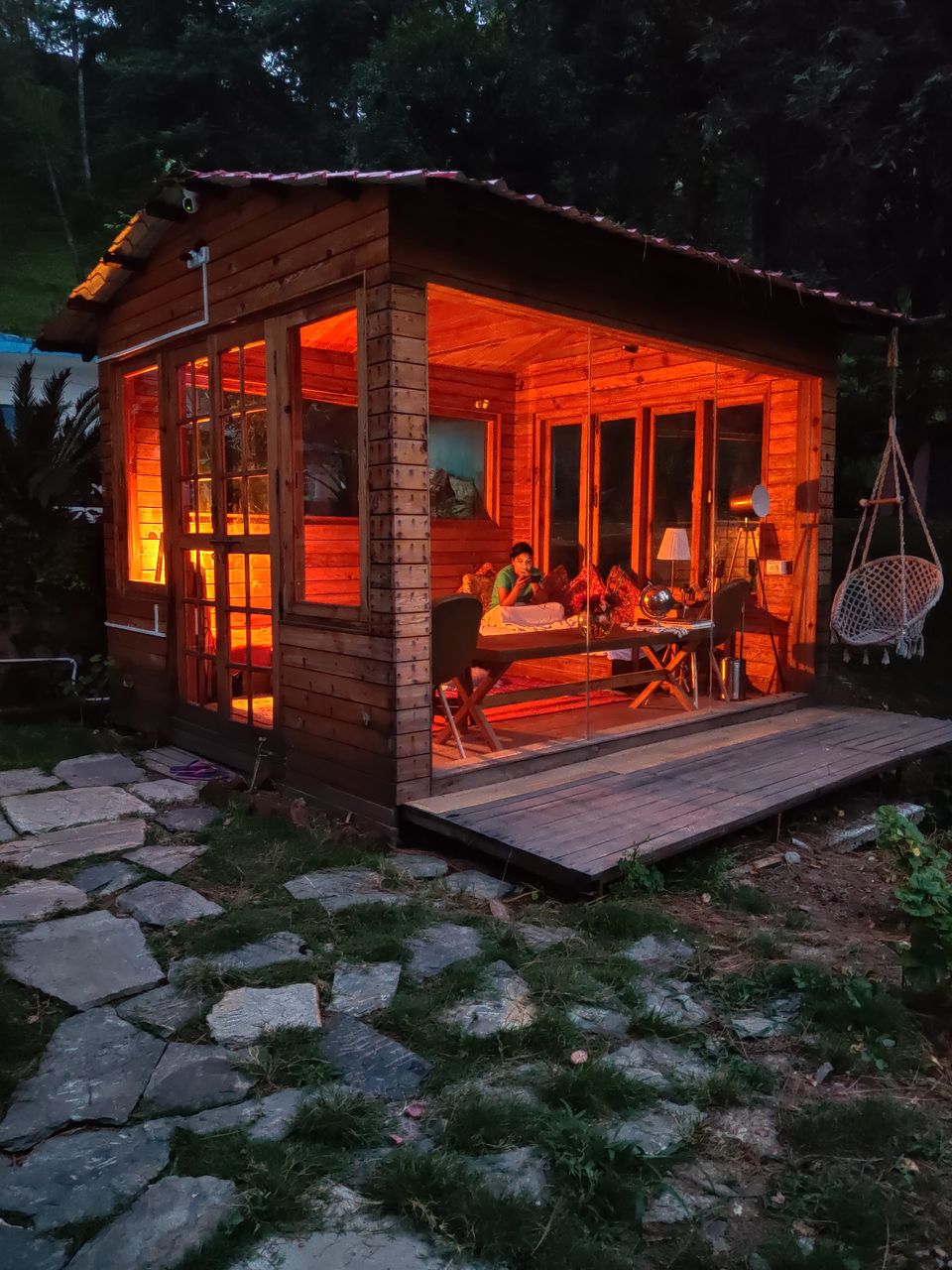 Where to eat?
There are a few cafes and a handful of restaurants to eat at, given how small this place is , by the end of two days - you can be rest assured everyone knows the new traveller in town :) Most of my meals were at Shantiniketan and would definitely recommend a meal at the place.
Mohan's Binsar Retreat - Best restaurant for all meals and cuisines ( Indian, Chinese , Pizzas and do try their cold coffee)
Baba Cake and Farm Haus - Cakes, filter coffee and all things sweet.
The Hammock Cafe - Another cafe known for its cakes and finger food.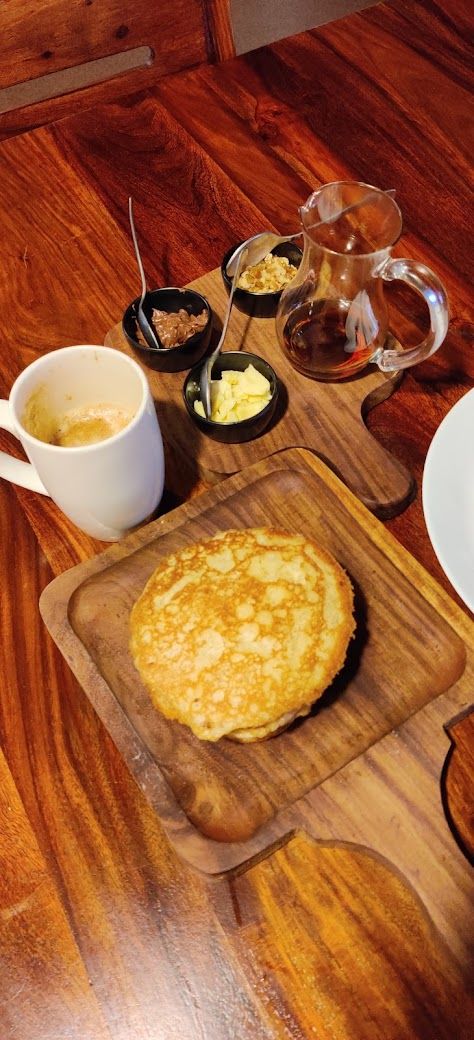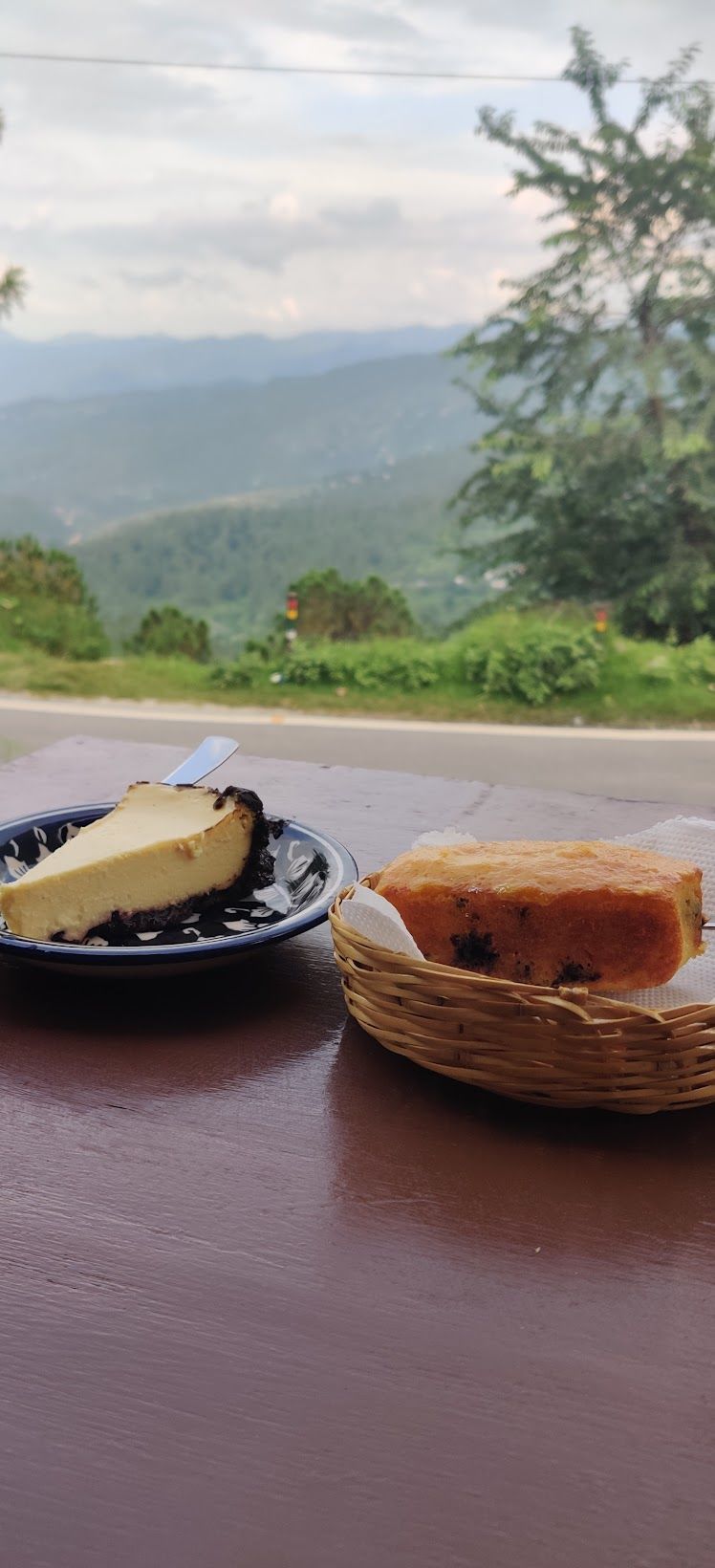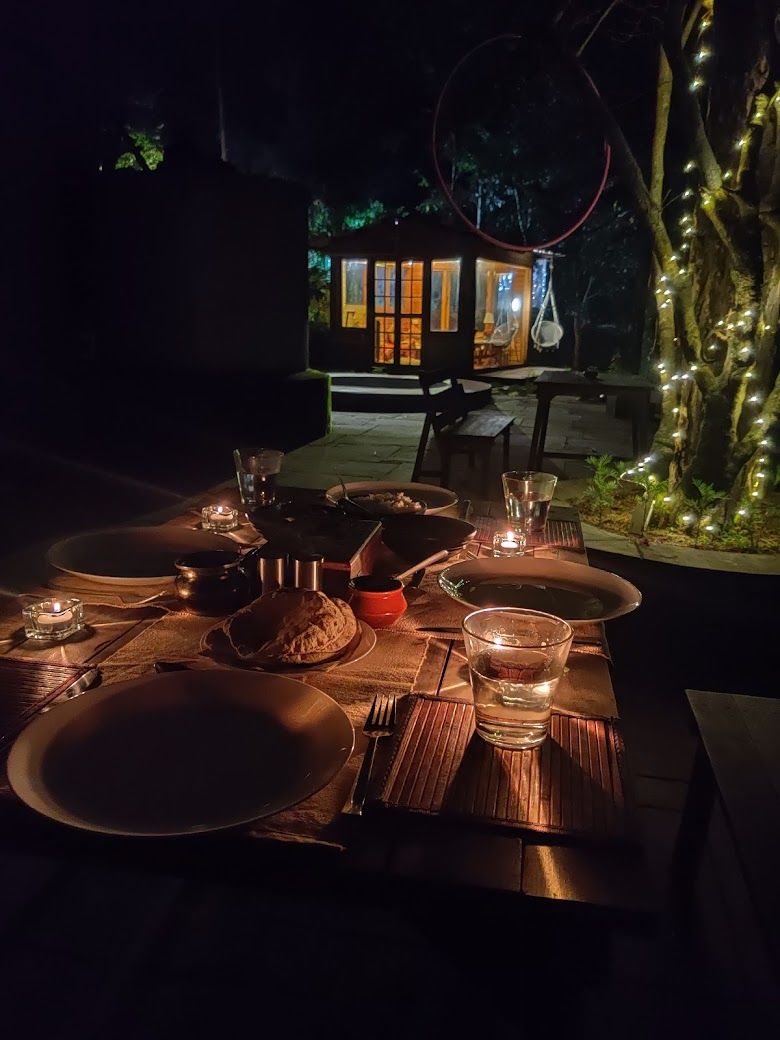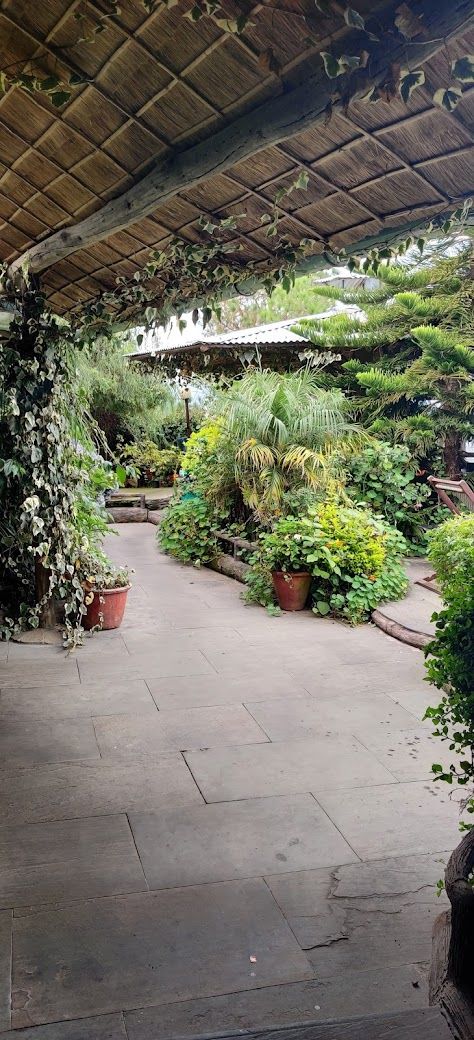 Things to do and see:
Kasar is most famous for its temple - Kasar Devi Temple , famously known as the only three places on this planet under the impact of highly charged geomagnetic fields that come within the Van Allen Belts discovered by NASA. Perched on a hilltop on the edge of a ridge stands the devi and shiva temple. One can view the entire town from the temple, it's best to take a seat on the rocks and enjoy the peace and feel the power of the magnificent energy.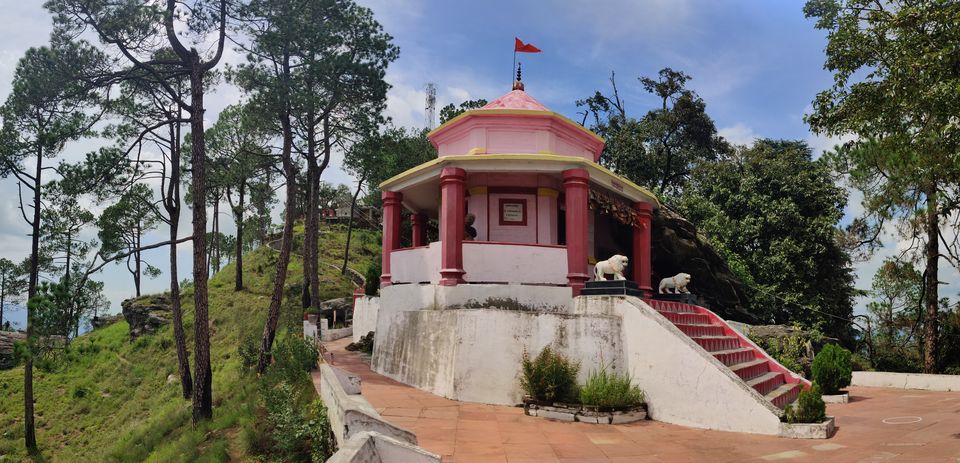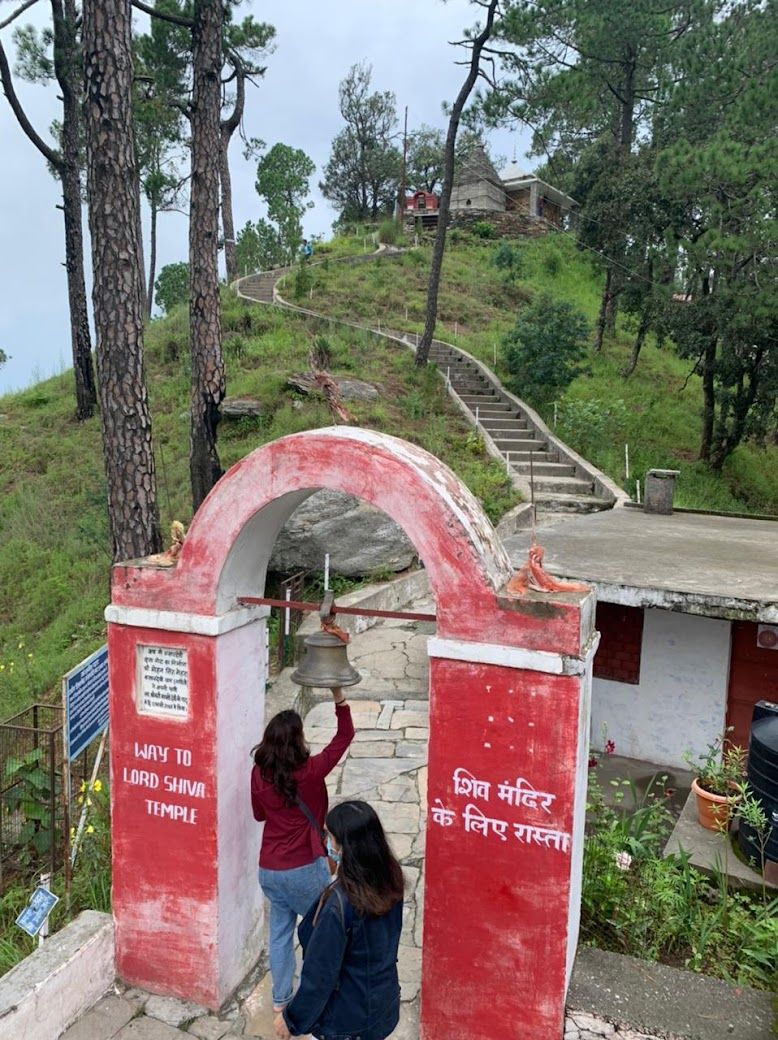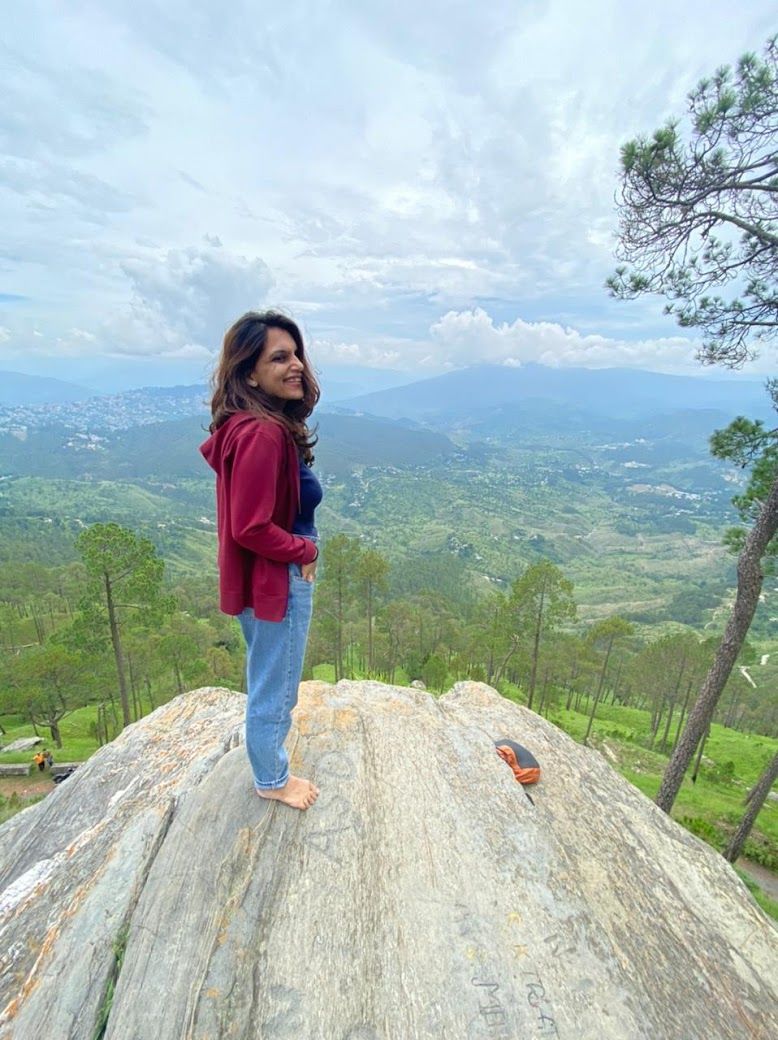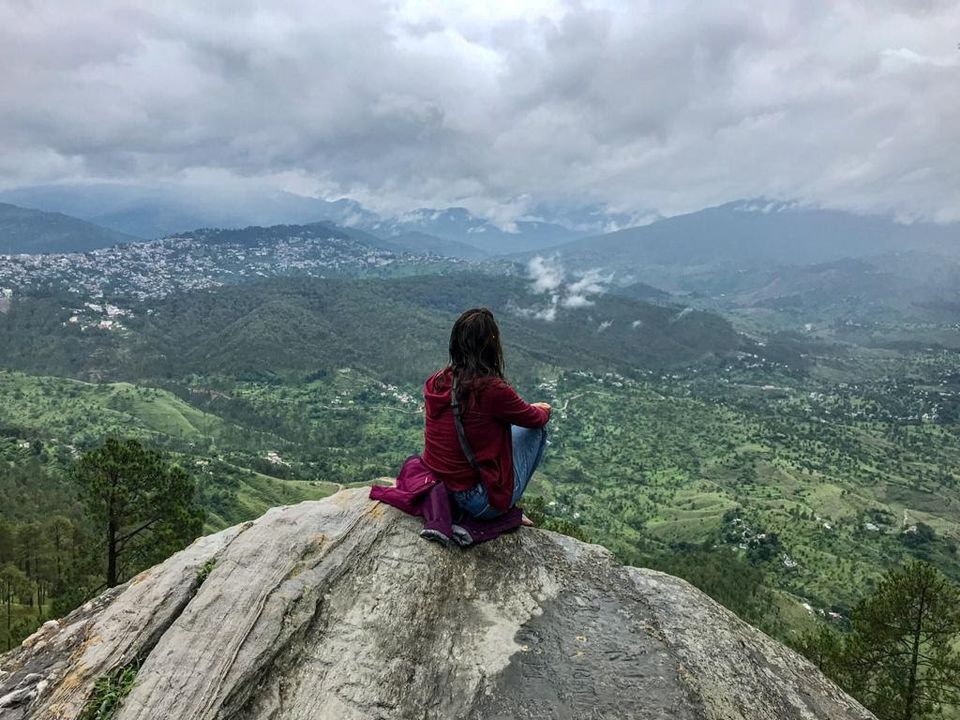 Mountain Picnics - The lush green valley and flat meadow around the Kasar Devi, offers many picnic spots. Simtola is one of the famous picnic spots among this place. There are many other picnic spots that are secret treasures of the locals and can be explored during your stay.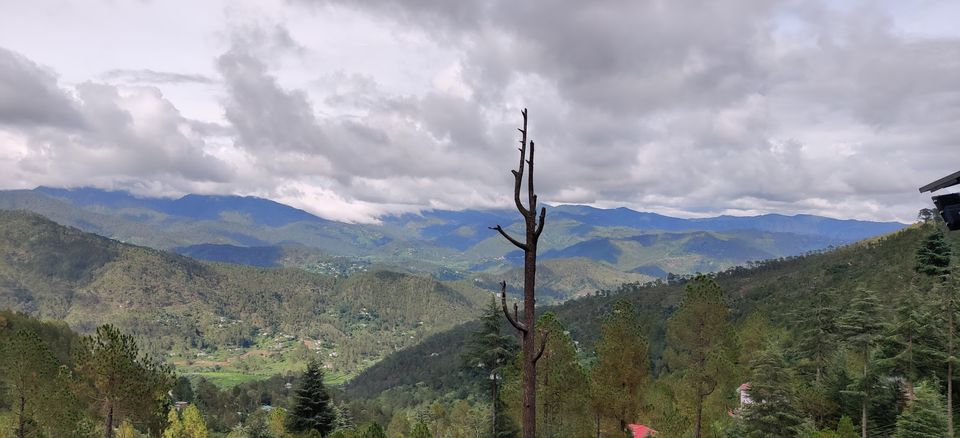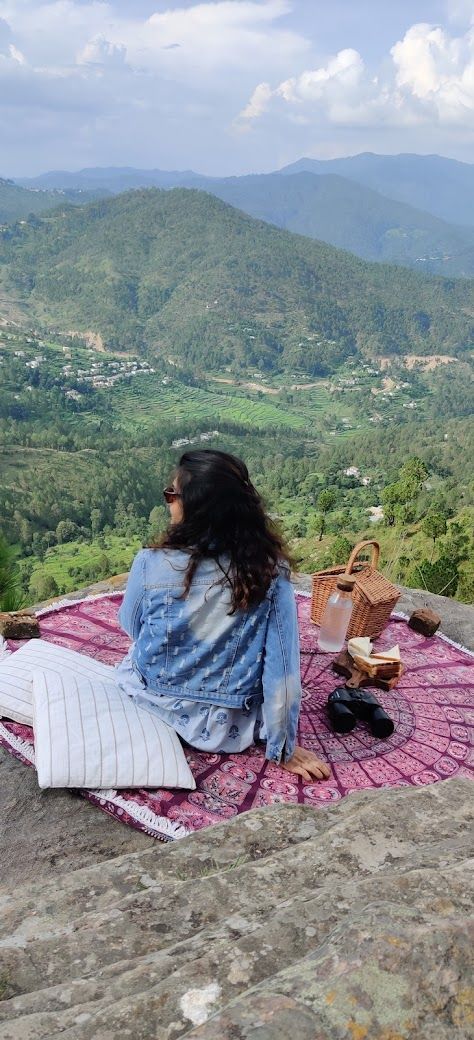 Hikes and Trails - The town is home to deodar and pine forests and also provides a scenic view of the Himalayas on a clear day. I set out everyday to explore a new trail and never did I return disappointed. During my stay of two weeks, I walked every single day visiting near by villages, the only monastery , catching the most spectacular sunsets and chasing candy floss clouds. You will always find the sweetest dogs and cows for "company" on your walks.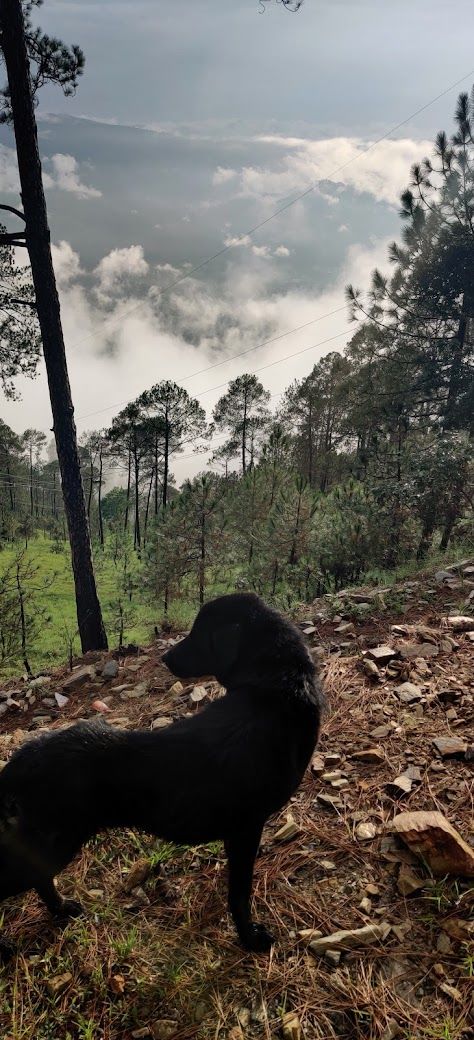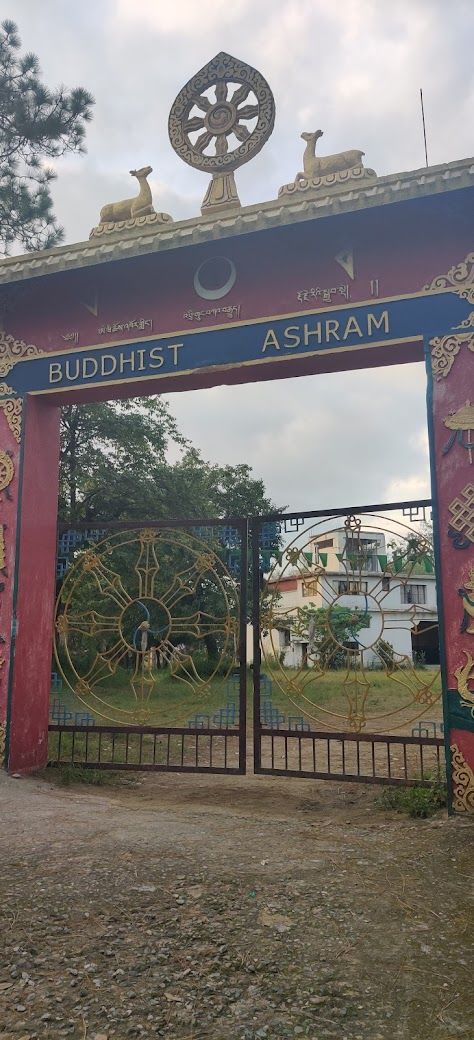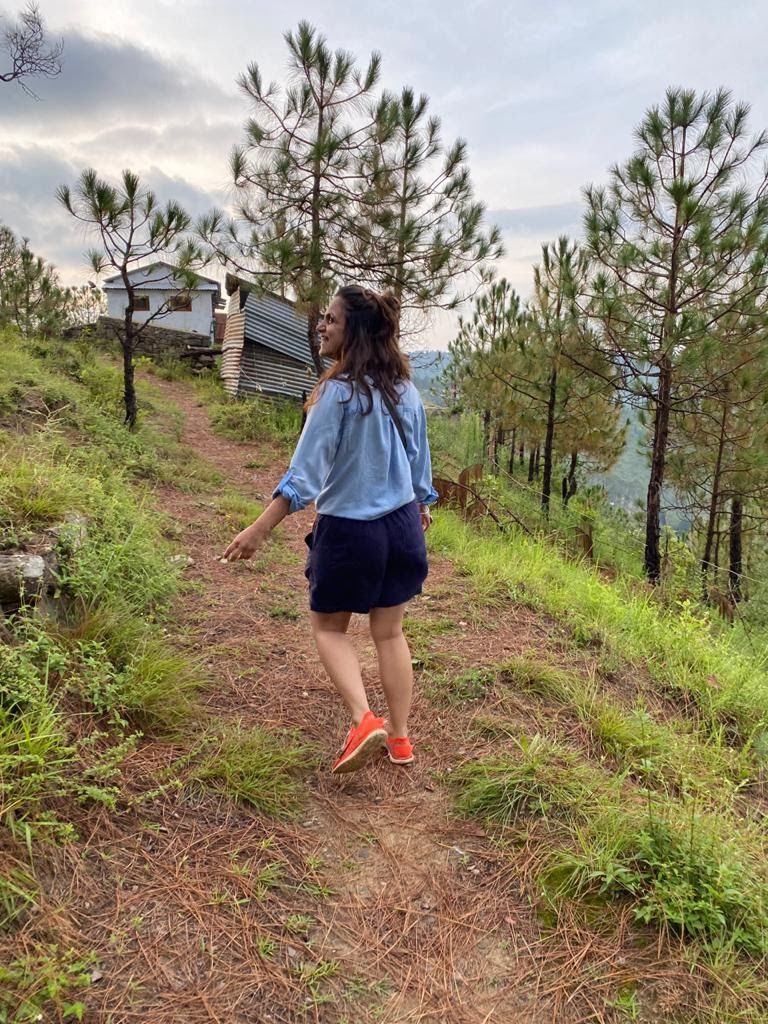 Temple Hopping - One can visit a bunch of very famous and sacred temples around Kasar. Most of these are half day trips - Golu Devta Chitai Temple, Jageshwar Dham and Katarmal Sun Temple, the second most significant in the country after Konark. I personally visited Jageshwar Dham and Golu Devta Temple , and would highly recommend taking those day trips.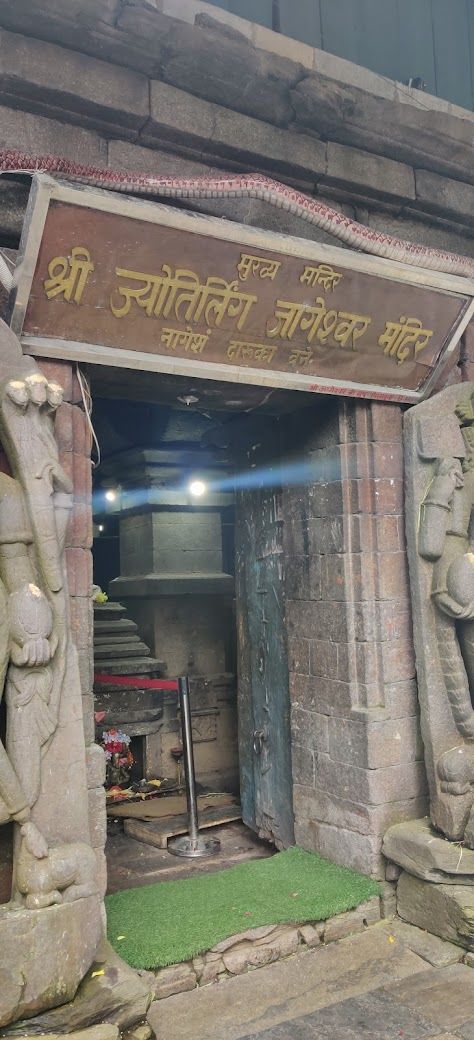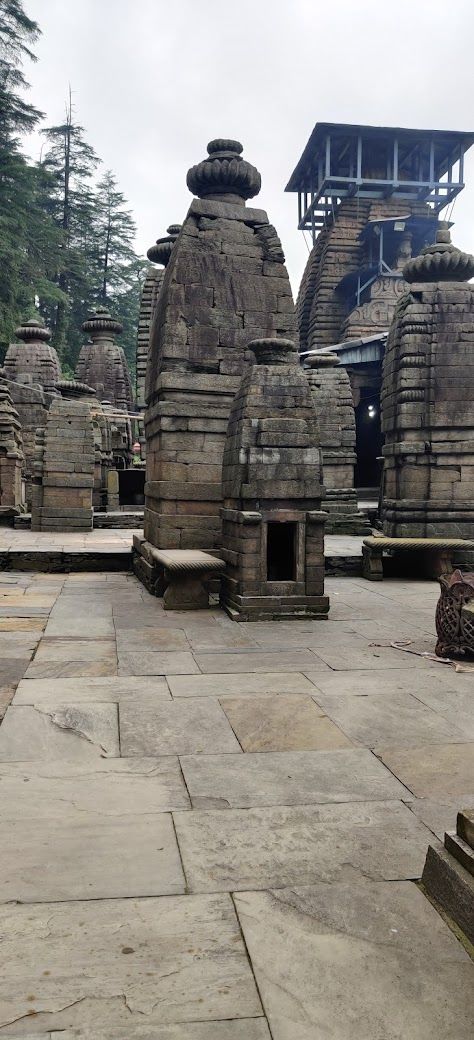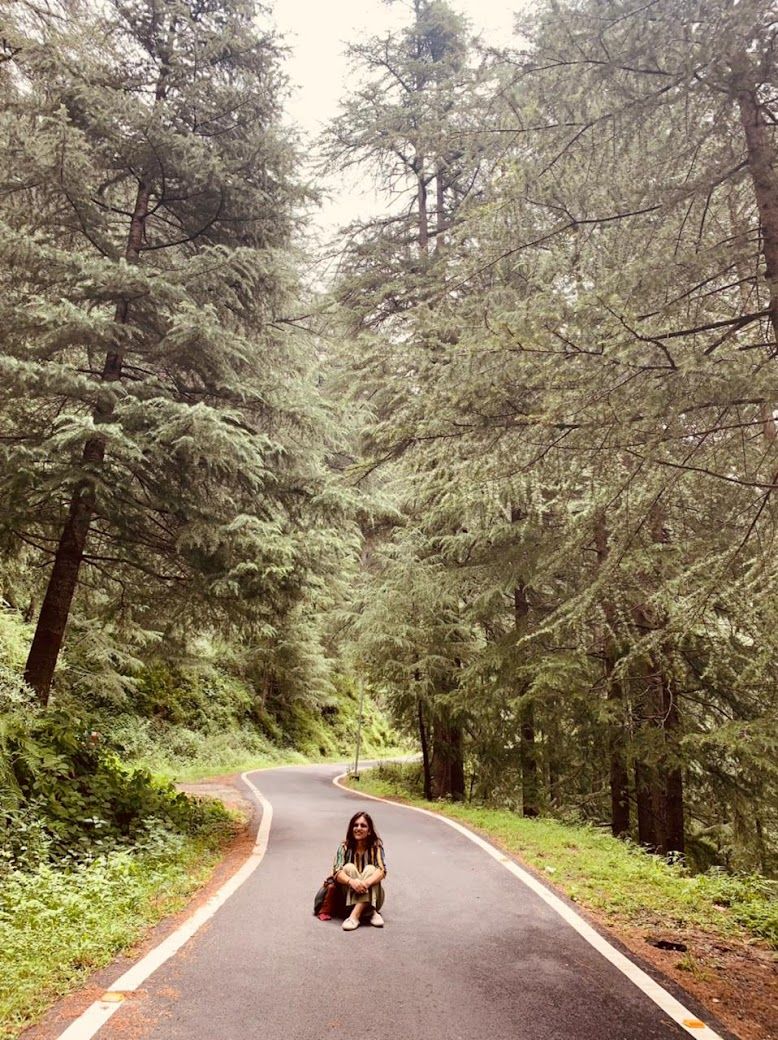 Cycling - While I am a fan of walking and can spend hours hiking, cycling around Kasar is a great option. One can rent cycles from their respective guesthouses. Cycling upto Balta and exploring a secret "waterfall" is an adventure in itself.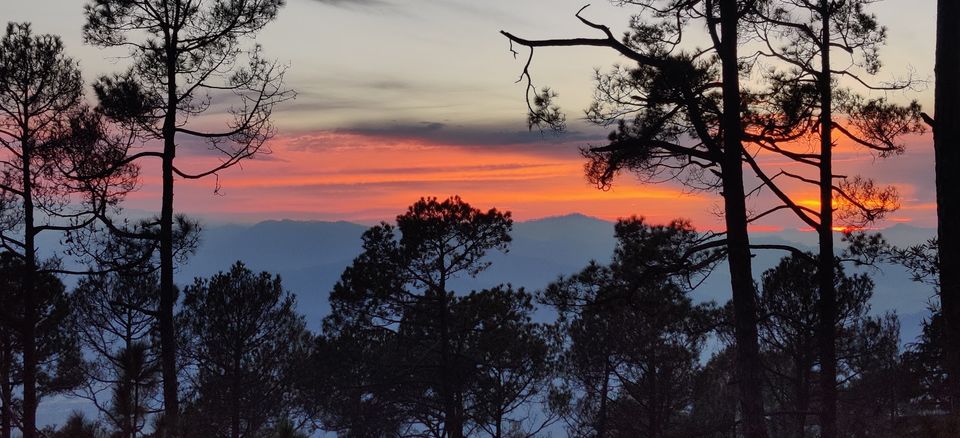 Sightseeing and visiting Almora and Binsar Wildlife Sanctuary - One can hire a cab and visit Binsar Wildlife Sanctuary and trek to Zero point for the panoramic views of the Himalayas.
If you wish for a little more hustle and bustle , you can either trek to Almora or hitchhike and spend the day exploring the town and Almora market. Don't miss to taste famous Bal Mithai and Singhodi.
Kasar was all things above and more for me. From witnessing torrential rains to clear blue skies and a sneak peak of the snow clad mountains - my trip had it all. My stay at Shantiniketan made this trip even more special and I can indeed say - that I found my safe place in the mountains and made some friends for life.
They have a saying for this place - " Always coming , Never leaving" and that truly was the essence of this journey.