One of the most scenic places of Kumaon region, Binsar is perched at an elevation of 2420 metres and offers spell-binding views of the majestic Himalayan peaks such as Nanda Kot, Panchachuli, Chaukhamba, Nanda Devi, and Kedarnath.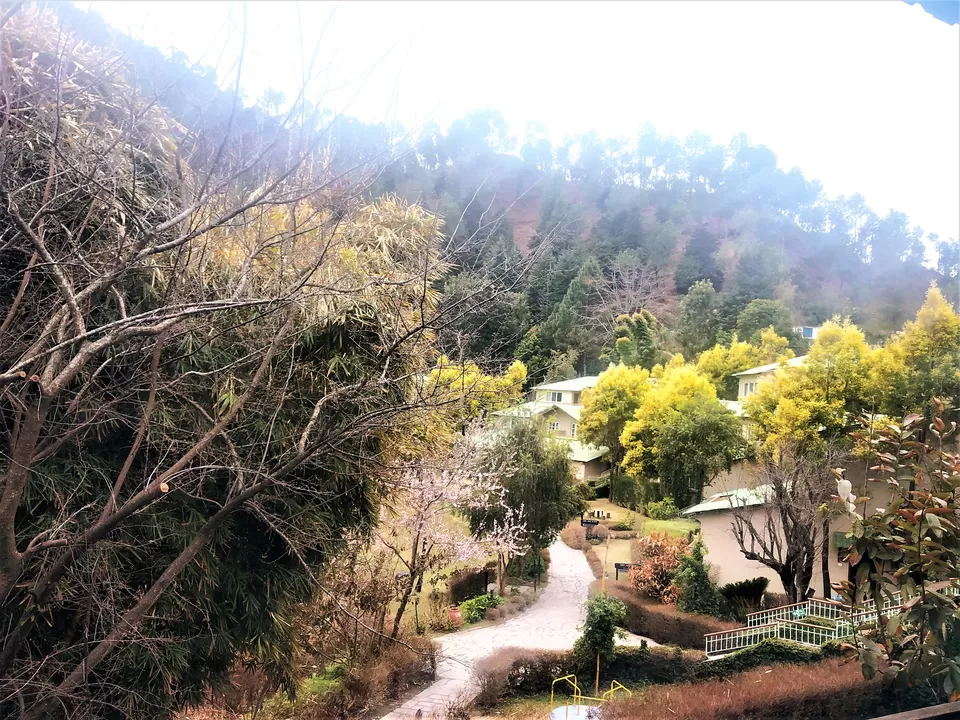 Tucked away in lush green surroundings and offering breathtaking views of Kumaon Himalayas, Club Mahindra is a nature lovers' paradise. This is a perfect place for Himalayan vacation as it offers hordes of amazing outdoor activities such as wildlife sanctuary tours, trekking and horse riding and more.
Where
Binsar Village, Bhainsori Post, Almora - Bageshwar Road, Dist. Almora, Binsar, 263684
Ideal For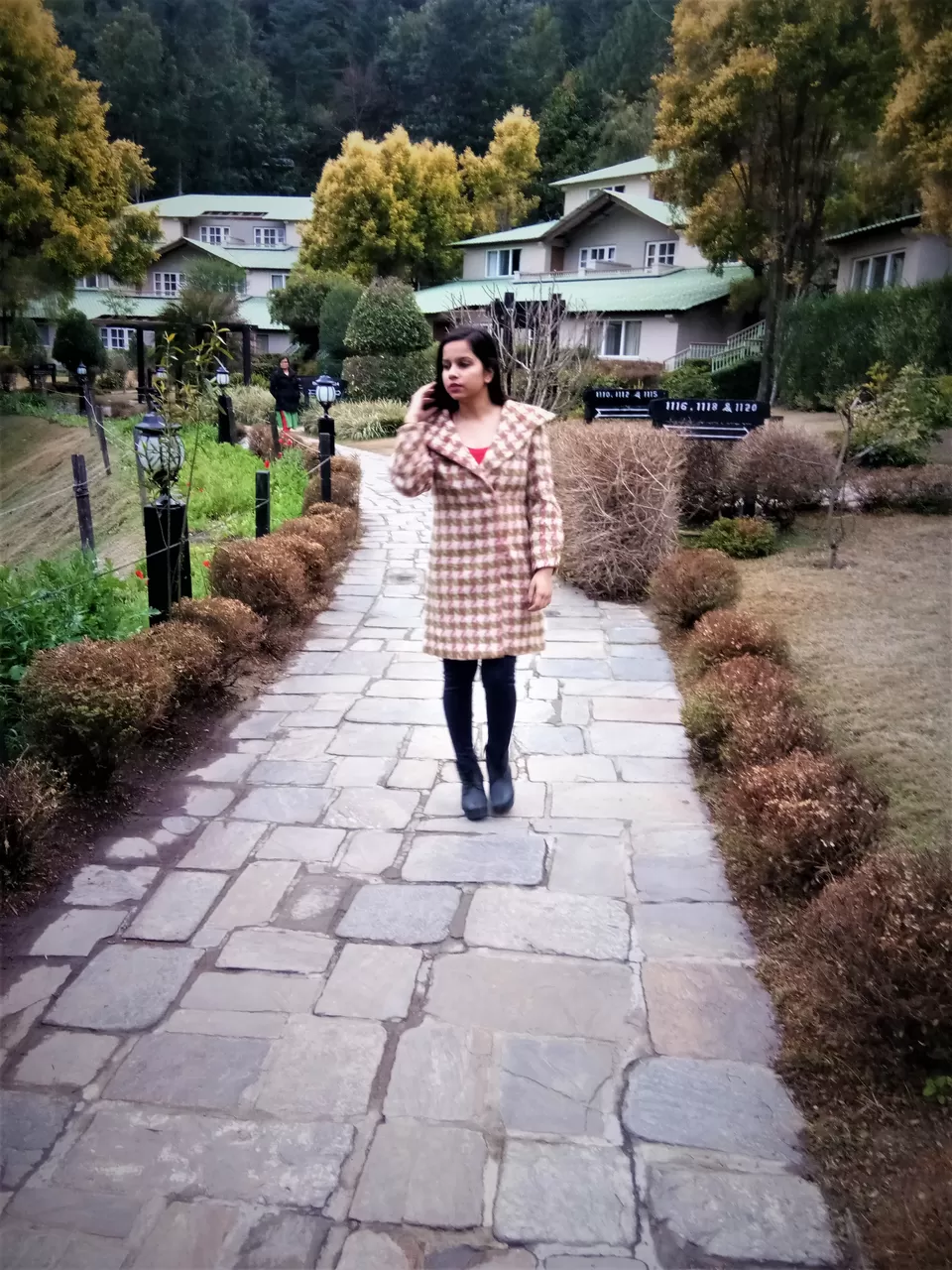 Club Mahindra Resort in Binsar is a perfect property for those who are in search of peace and wish to witness nature at its best. Whether you plan a trip with your beloved, group of friends or family, this resort will become a home away from home as the staff offers best services and is very friendly.
About the property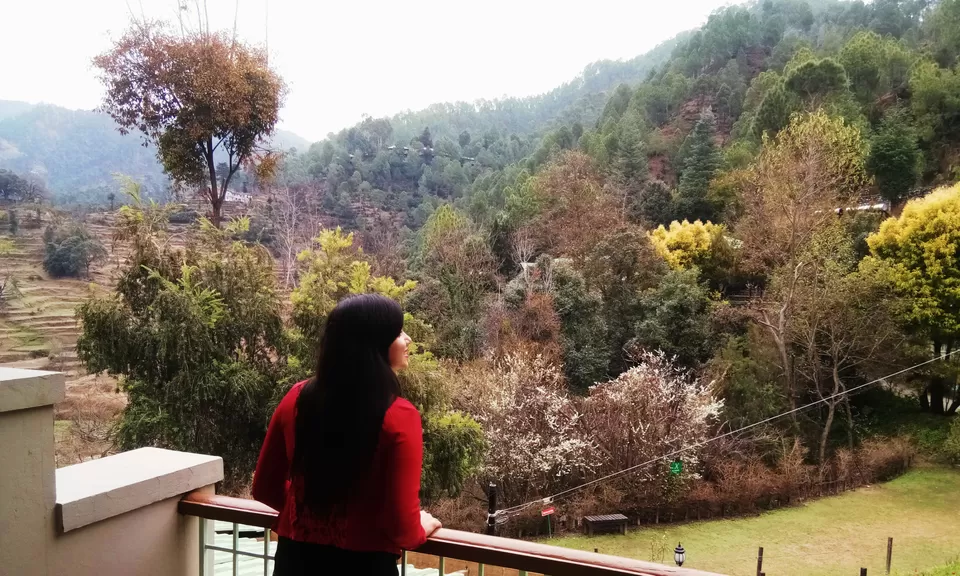 A beautiful blend of modern comforts and old-world charm, Club Mahindra offers elegantly furnished rooms equipped with modern amenities. The property has thirty one cozy and elegant rooms as well as studio apartments.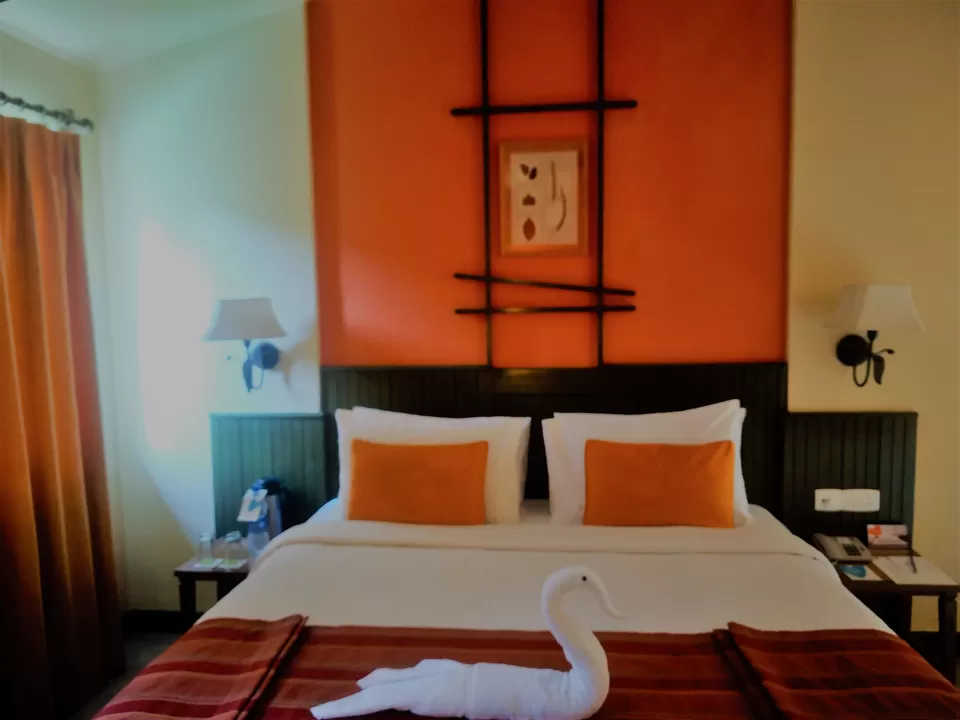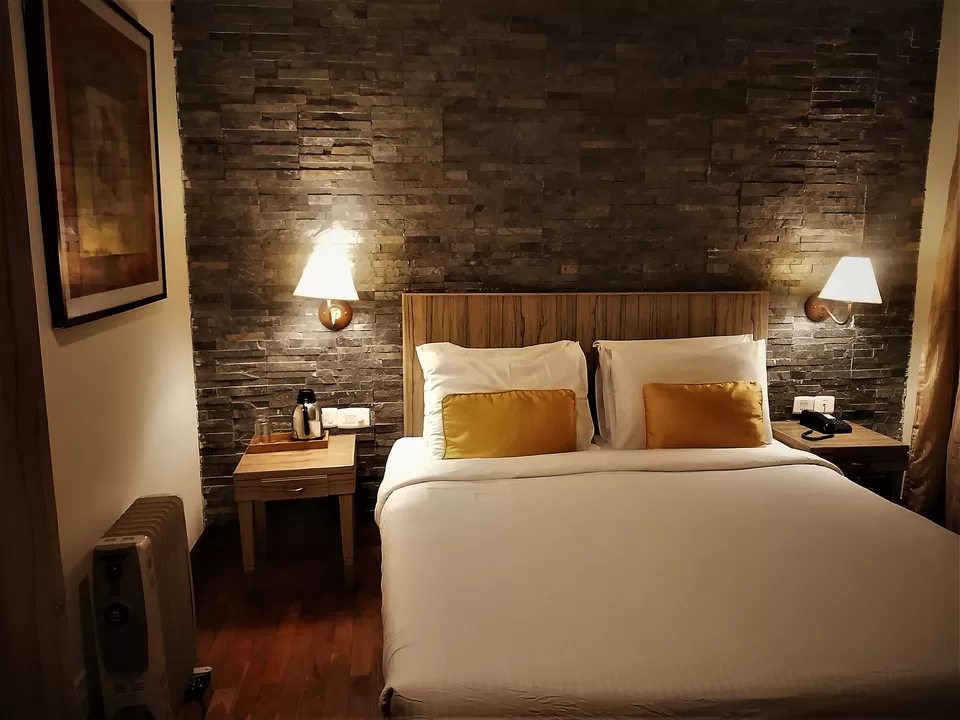 Guests can stay in either in the rooms or studio apartments as per their membership plans. The tranquil and serene ambiance allows you to rejuvenate and freshen up as you move away from the maddening crowd of the city life.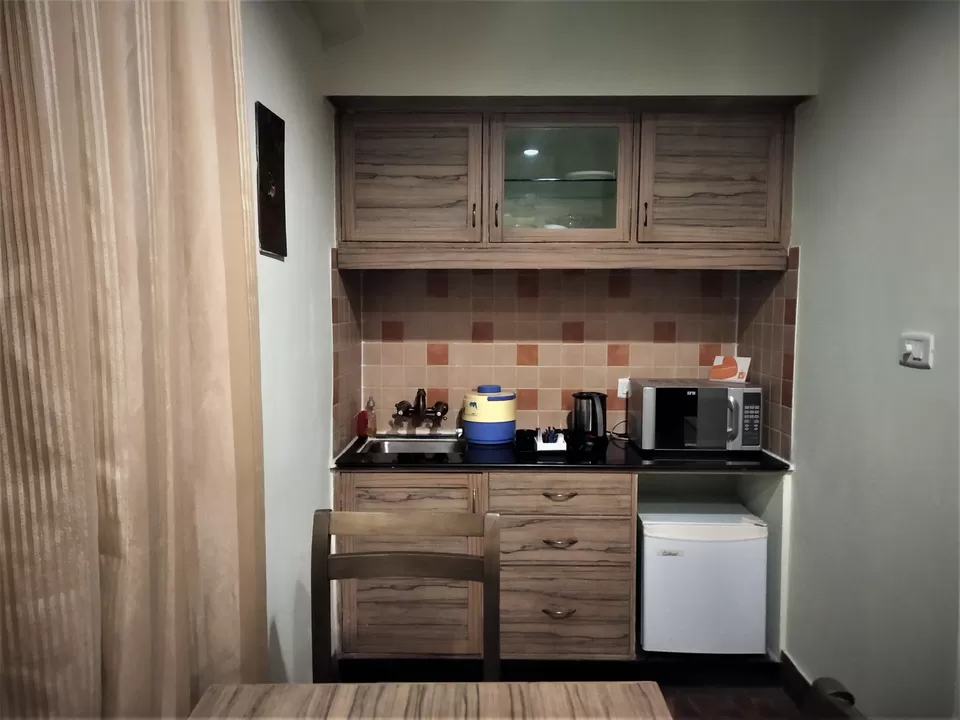 Each room is equipped with facilities like television, refrigerator, electric kettles, and microwave oven. Since Binsar can get nippy during the night, room heater is available in each room.
Food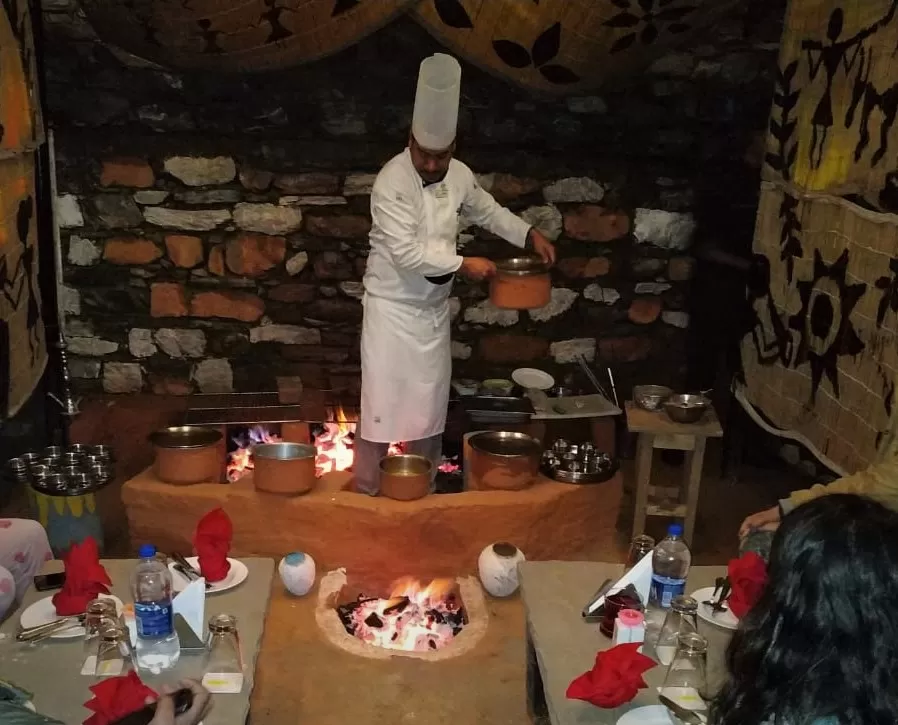 When it comes to food, Club Mahindra knows exactly how to tickle the taste buds of the guests and offer them most delicious meals. While the local food is a must try when you are in Uttarakhand, they also have multi-cuisine restaurant where you can devour on delicious food as per your choice.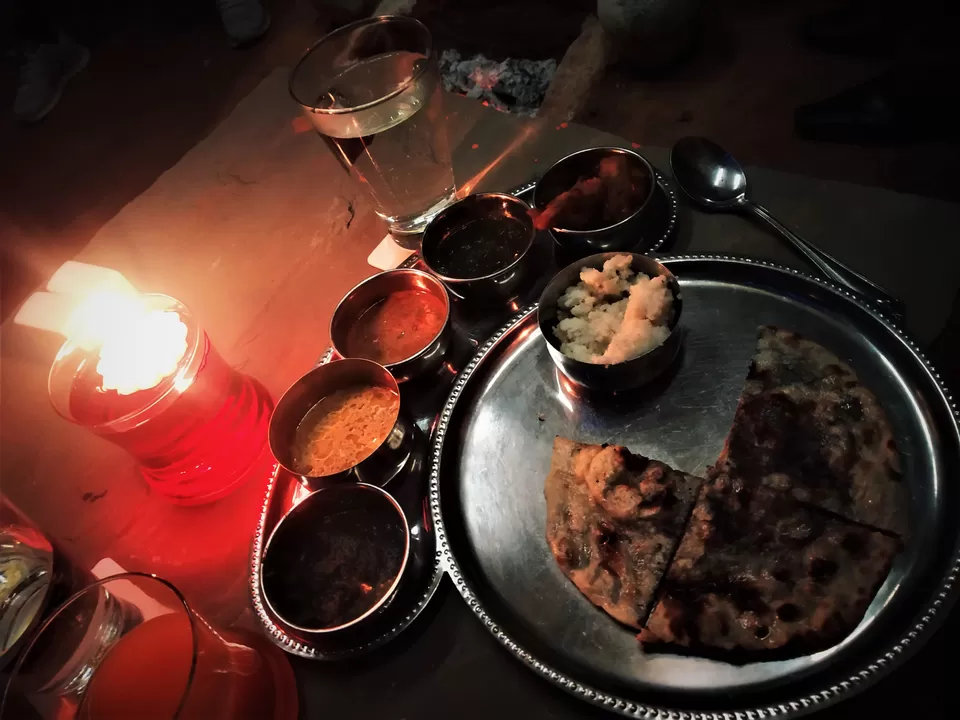 My favourite meal was the lavish Kumaoni dinner we had in a cosy little shack inside the resort. This beautiful setup is at some height so you feel the bliss of being in mountains and it was drizzling that night so the scene was even more heartwarming.
The Manager Himanshu told us that the shackle was designed by the staff and we couldn't believe our eyes. There were small stools which were beautifully painted and looked perfect for the setup.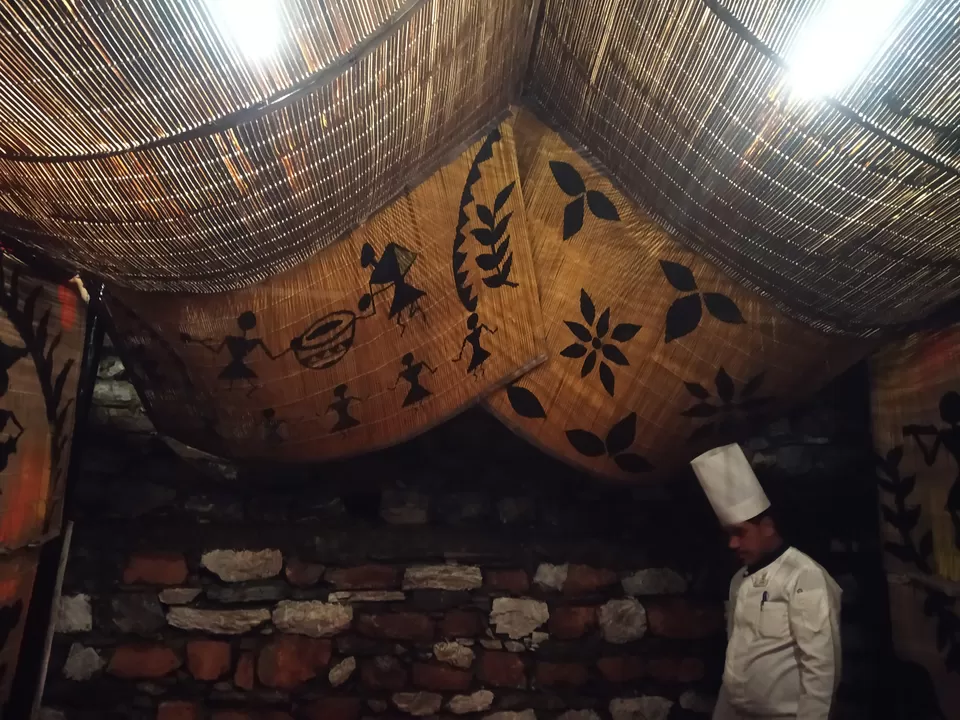 Since it was a bit nippy, a bonfire kept everyone warm as we relished the local delicacies like Palak Ka Kapa, Gahat Ki Daal, Arbi Ke Gutke, Bhang Ki Jholi, Jhangora Rice, Bhang Ka Murg, Bhat Ka Jhola, and Ragi Ki Roti. This cosy spot is especially designed for couples to have an intimate dinner.
Things to Do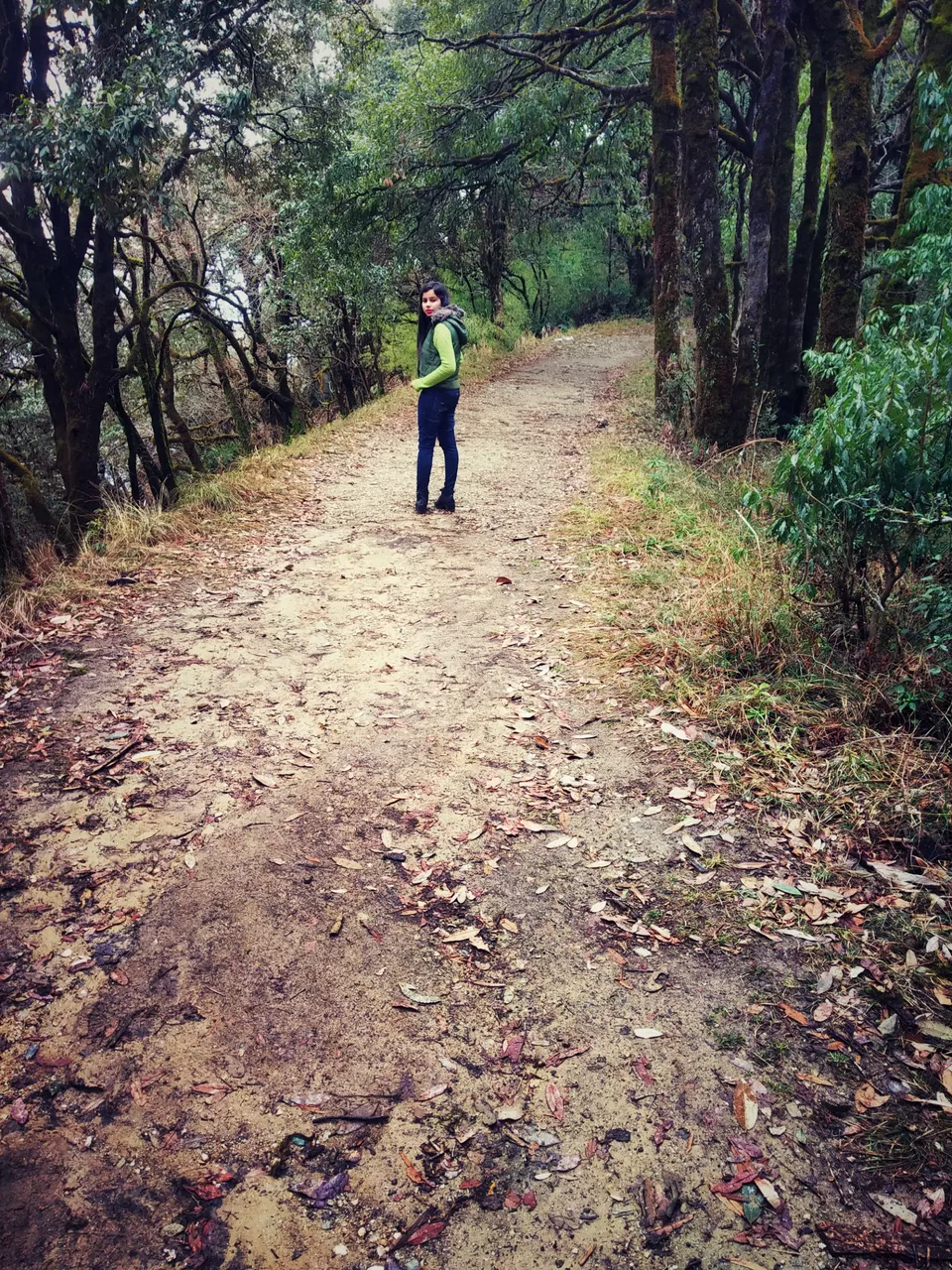 The best part about being in Binsar is that there are plenty of activities that you can enjoy including trekking, nature walks, hiking and more. If you choose to stay at Club Mahindra, the staff ensures that you get to experience the best of Binsar as they get all the attractions covered.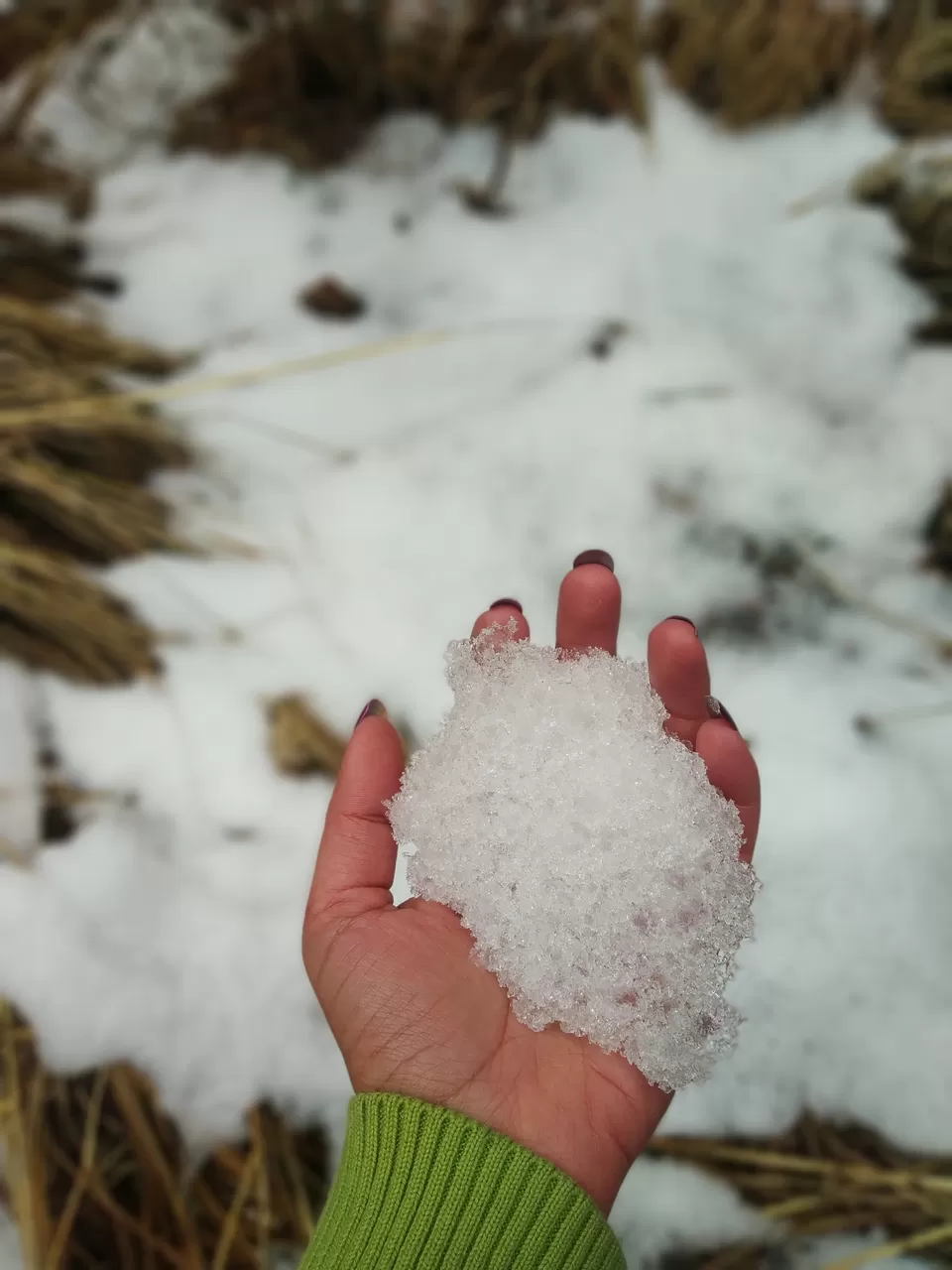 Binsar definitely is more beautiful during winters when snow covers the majestic mountains and the entire scenery turns silver. But we were lucky to spot signs of snow on our way to Zero Point.
Zero Point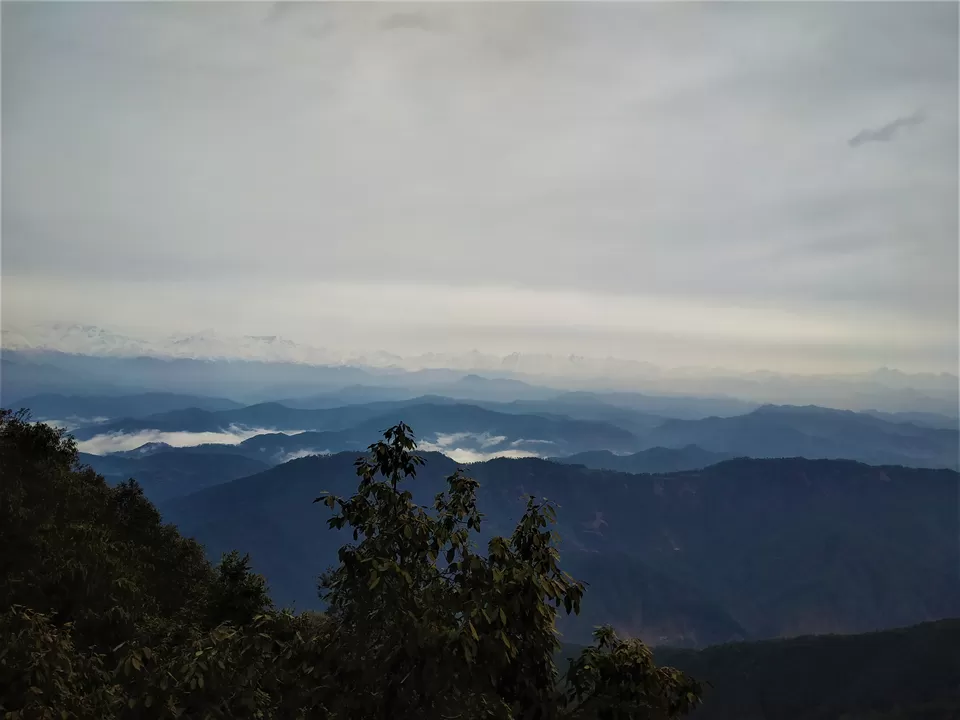 Binsar Zero Point is the highest vantage point from where you can behold a 360-degree view of the Himalayan peaks Kedarnath, Trishul, Shivling, and the group of Nanda Devi peaks.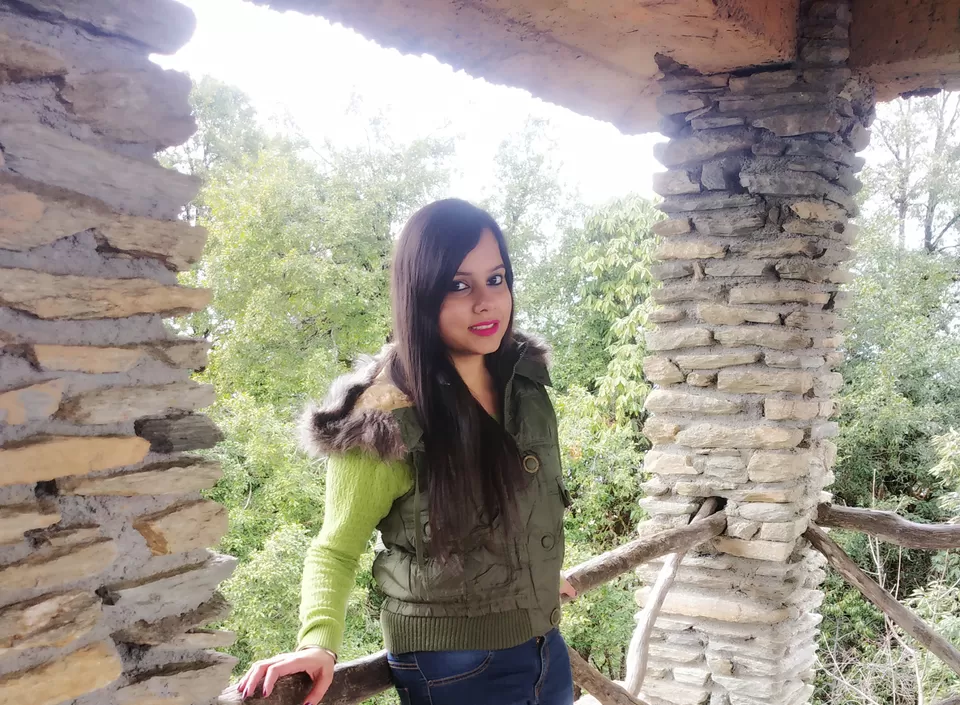 You can relax a bit up there and capture the beauty of the picturesque location.
The famous Golu Devta Chitai temple is dedicated to Gollu or Goljyu Devta an Avtar (incarnation) of Lord Shiva in the form of Gaur Bhairav. The temple is reputed to make every wish come true, provided the worshipper ask for it with a clear conscience. As you enter the temple, you can see bells and thousands of letters with wishes written on them.
The Jageshwar Dham, also referred to as Jageswar Temples, are a group of over 100 Hindu temples dated between 7th and 12th century. It is situated amidst dense Deodar forest with a stream flowing at its backyard.
The Jageshwar Archaeological Museum is maintained by the Archaeological Survey of India and houses an exquisite collection of the anciently carved idols. This is the best place to explore the old world representations of the deities and is indeed a delight to visit.
Getting there
Located 120 km from Kathgodam in train and 90 km from Nainital by road, Club Mahindra Binsar Valley resort is easily accessible by rail and road.
By air: The nearest airport to reach Club Mahindra is Pantnagar. Air India operates regular flights four times a week from New Delhi. The resort is 152 kms away from the airport.
By train: The nearest railway station to reach this resort is Kathgodam 135 kms away. From there you can get taxis which are readily available.
Road: To reach Almora by road, one can set about on the journey via Delhi through buses from ISBT or private taxis. It is about 380 kms from Delhi.
Cost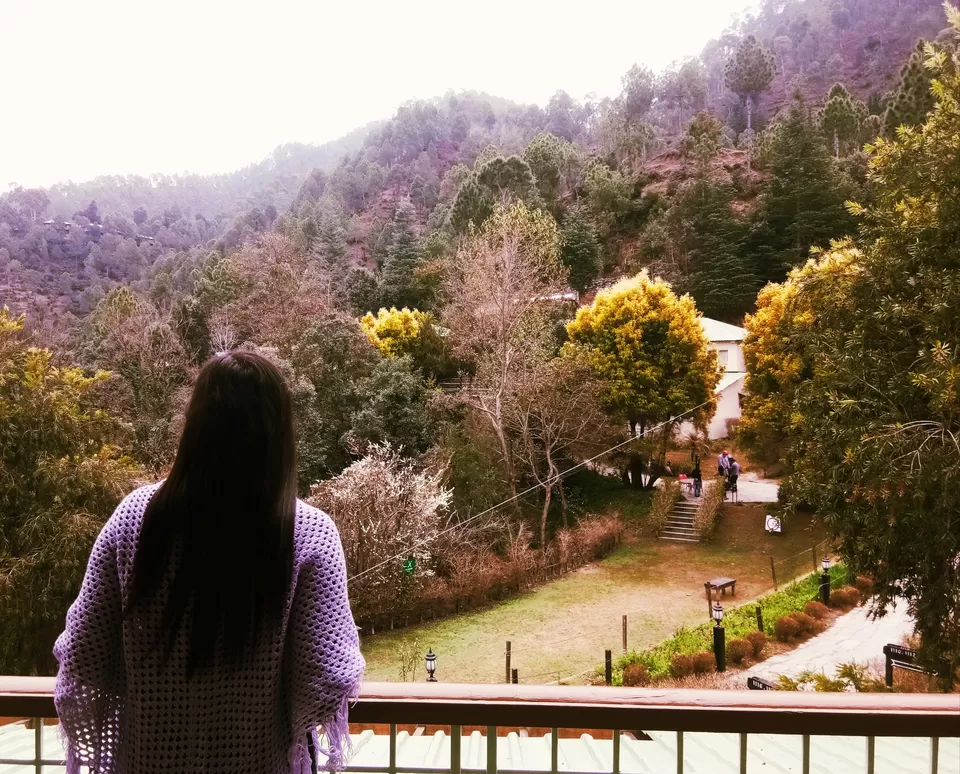 Depending on the season you choose to holiday and the size of accommodation, the Club Mahindra membership cost ranges between Rs. 315,300 for a Blue Studio to Rs. 1,995,900 for a Purple 2-bedroom apartment (effective from 1st January, 2019).
To know more about membership fee and plans, click here.
So get ready for a Himalayan vacation in the lap of nature with your family and enjoy your stay at Club Mahindra Binsar Villa resort. For more details visit their website.