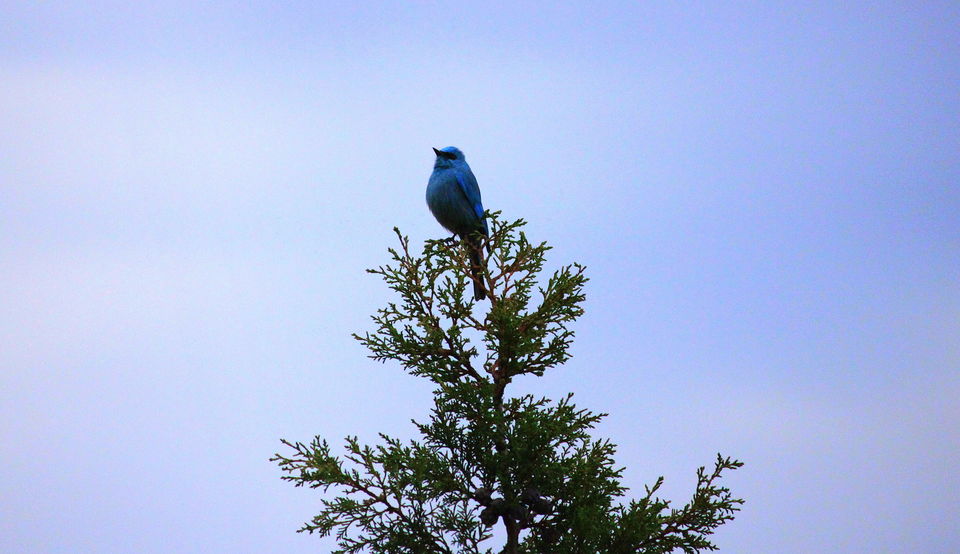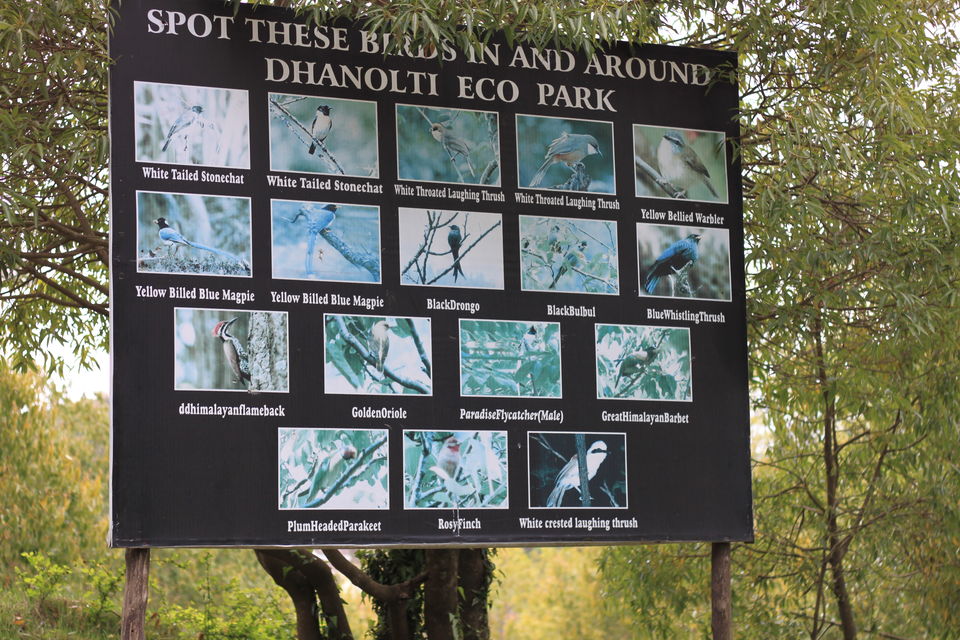 Himalayas is adobe of various species of birds. That is the reason why the GREAT HIMALAYAN NATIONAL PARK became the UNESCO WORLD HERITAGE SITE on June 23, 2014. When you travel to Himalayas specially to the various hill stations there are lot of things to do and see that you can easily miss the diversity of flora and fauna. My encounter with Himalayan birds was an accident, as I'm more interested in the landscape of the region and the adventure and trills of trekking the wilderness.
The lush green forest in the terai regions of Himalayas is home to some of the most beautiful and rare species of birds in the world. You can visit several conservatory and national parks to really enjoy if you are really a birding enthusiast. But if you keep your ears and eyes open you can catch hold of these exotic birds in and around you.
We stayed in a the hotel called The Mussoorie Gateway, at Mussoorie. All the birds clicked are the ones found in hotel premise and around it. We made a trip to Mussoorie and checked in this hotel without any plans as we didn't book any place to stay in advance. This hotel is in vicinity of ITBP Police Academy and what was once upon a time company garden. The garden for reason was abandoned that led the wilderness grow and reclaim what was its once. This allowed it to become habitat of various birds which frequented the hotel premises and areas around for food.
Here is the accidental discovery that left me mesmerized.
I found this one in the flower pot (Himalayan Bulbul) at the hotel.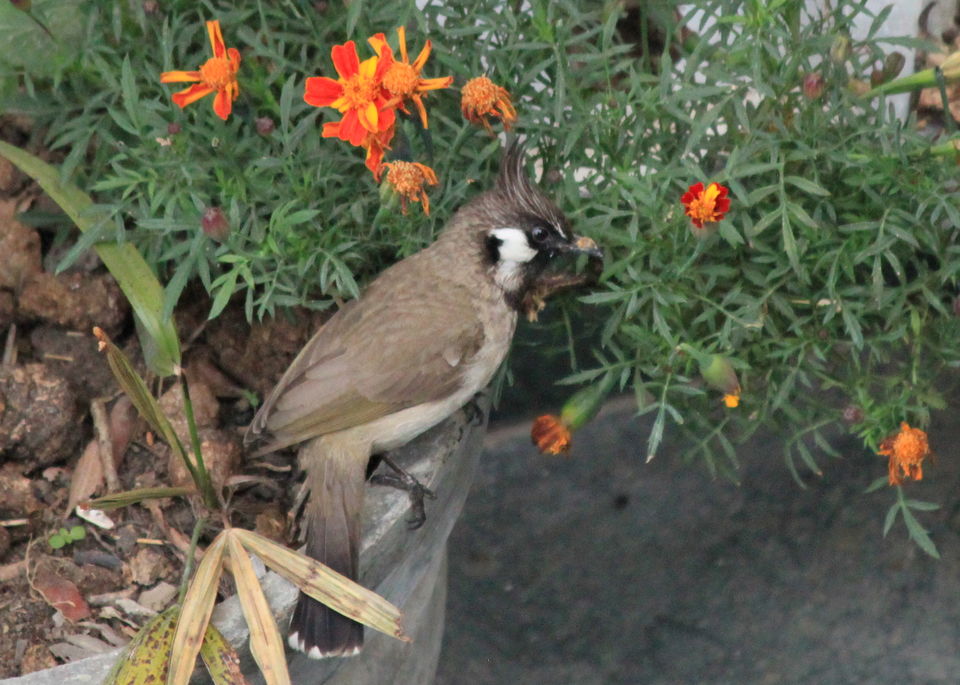 Early morning I was woken up by the chirping, I left my wife and kids asleep and came out to check out. I was surprised by the different species of birds that were there for the early morning catch. Like its said "early bird catches the worm", I was able to catch these birds in act.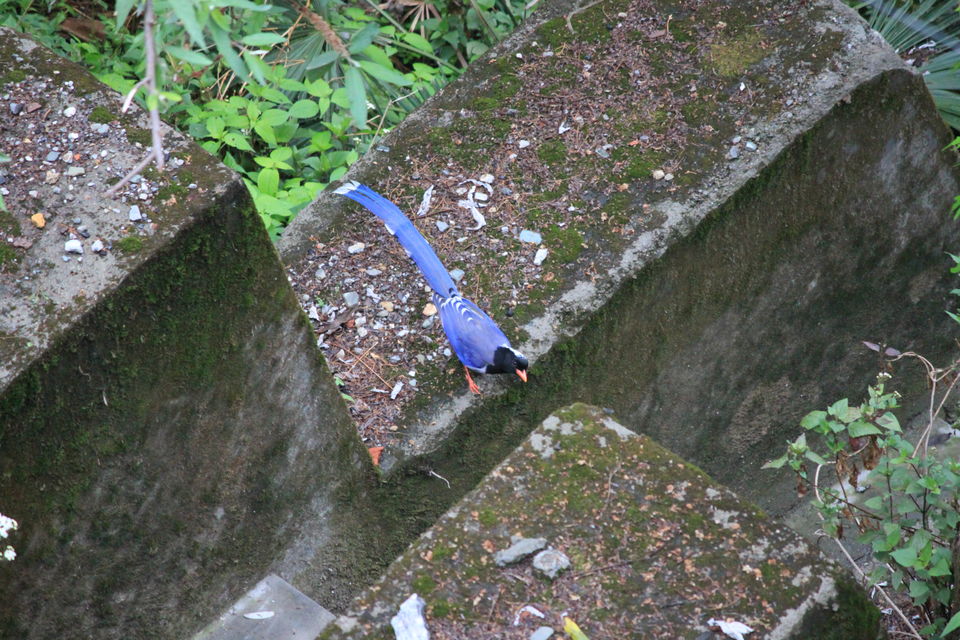 This one (Red-billed Blue Magpie) was the adventurer. I caught him in the wilderness near the hotel. One of the most magnificent looking birds.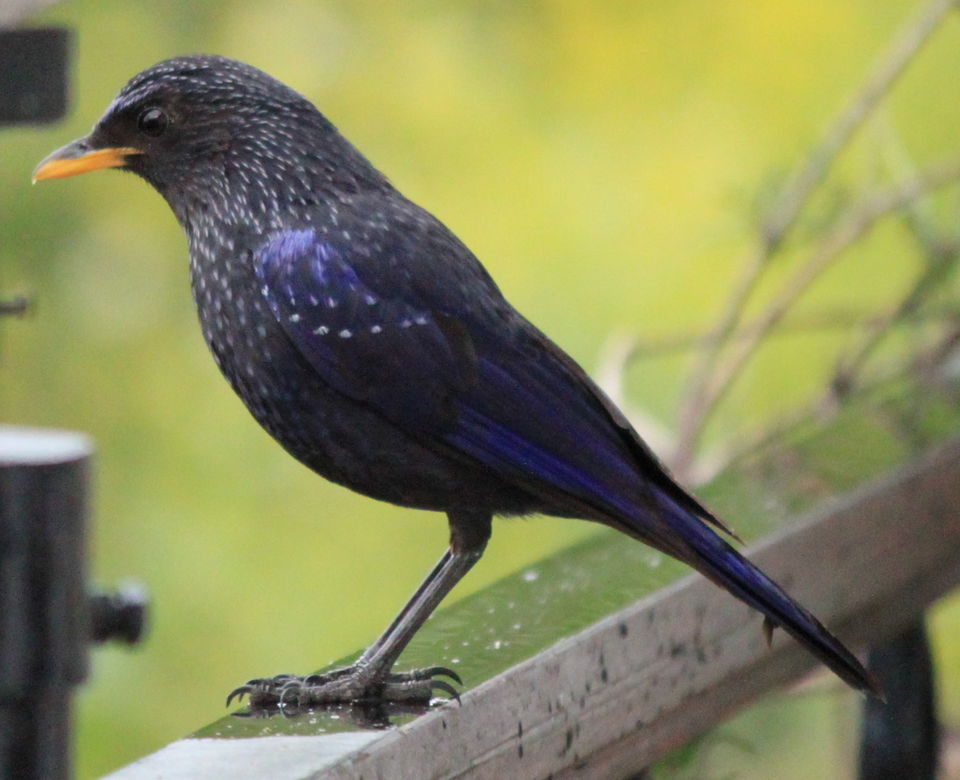 This one (Blue Whistling Thrush) was enjoying the view of the valley from the balcony.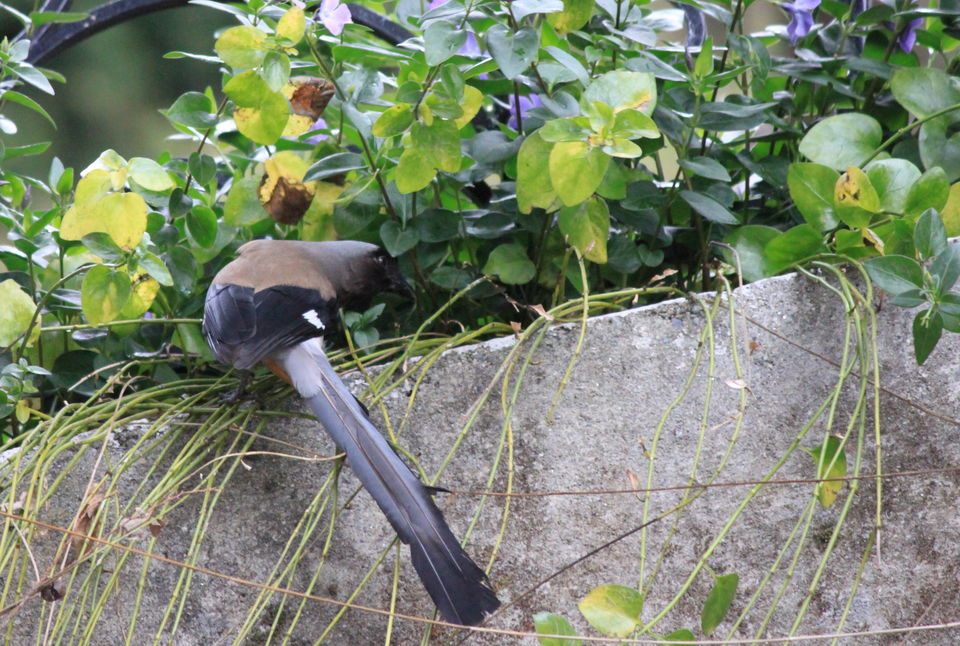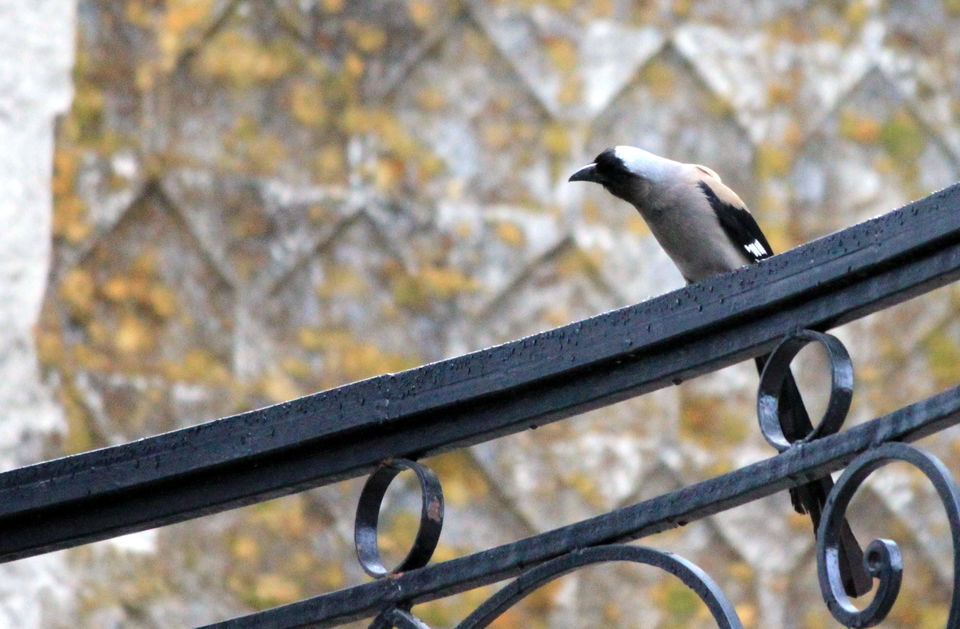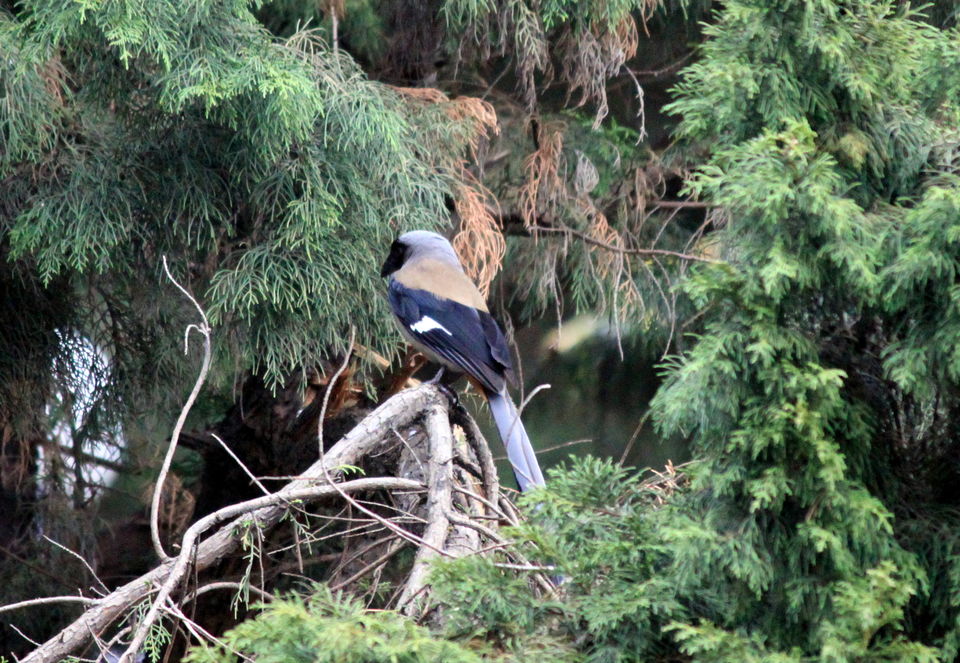 This fellow (Rufous Treepie) had a nest built in the deodar tree in the hotel complex. It roamed around freely and made it presence felt everywhere.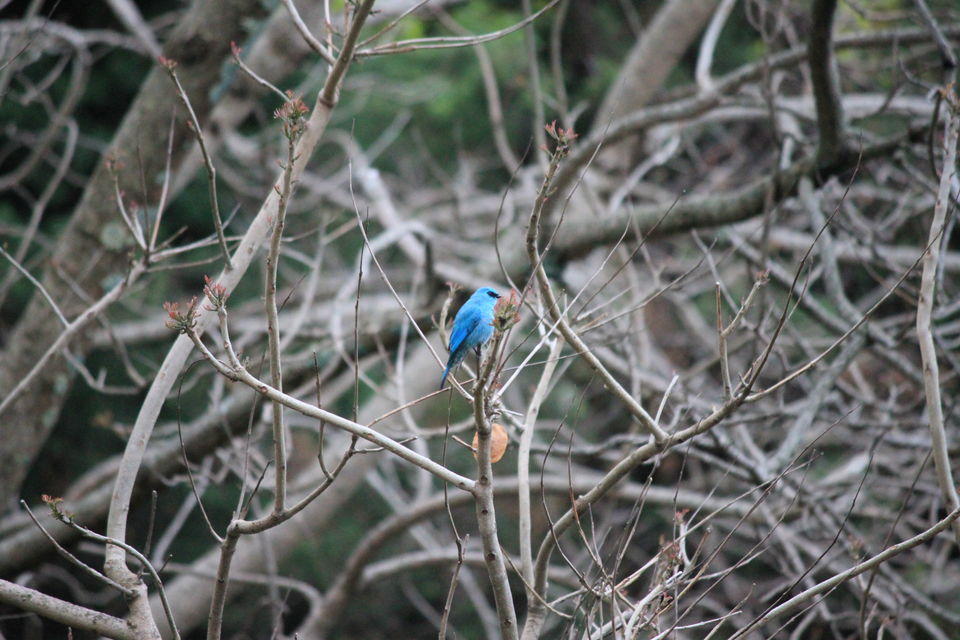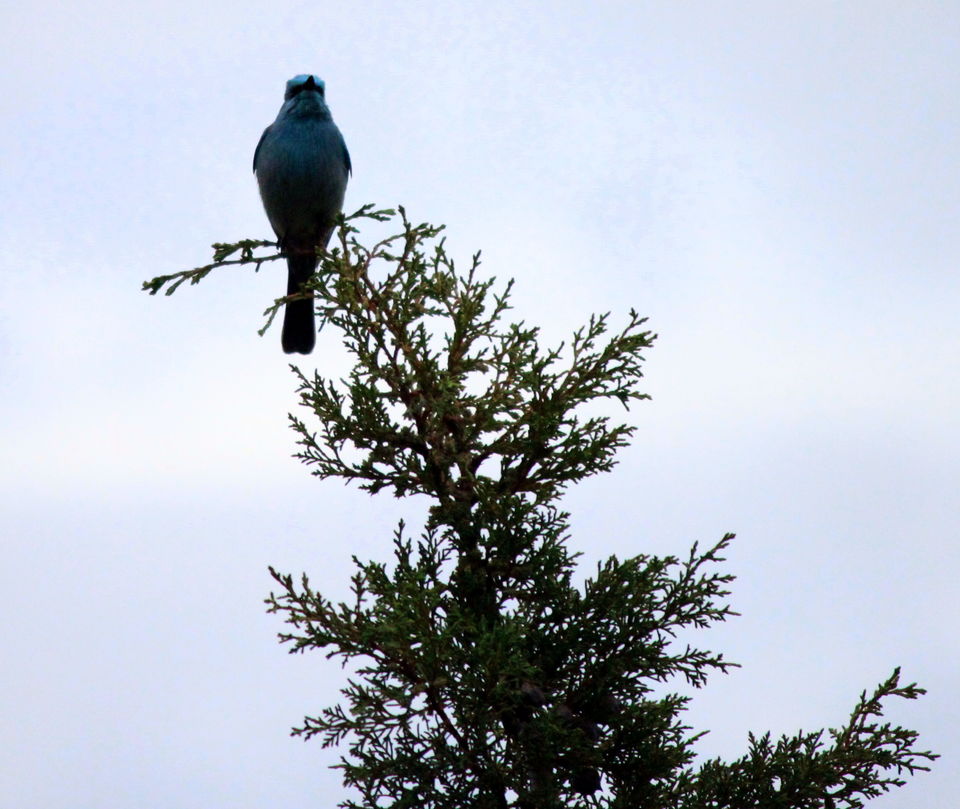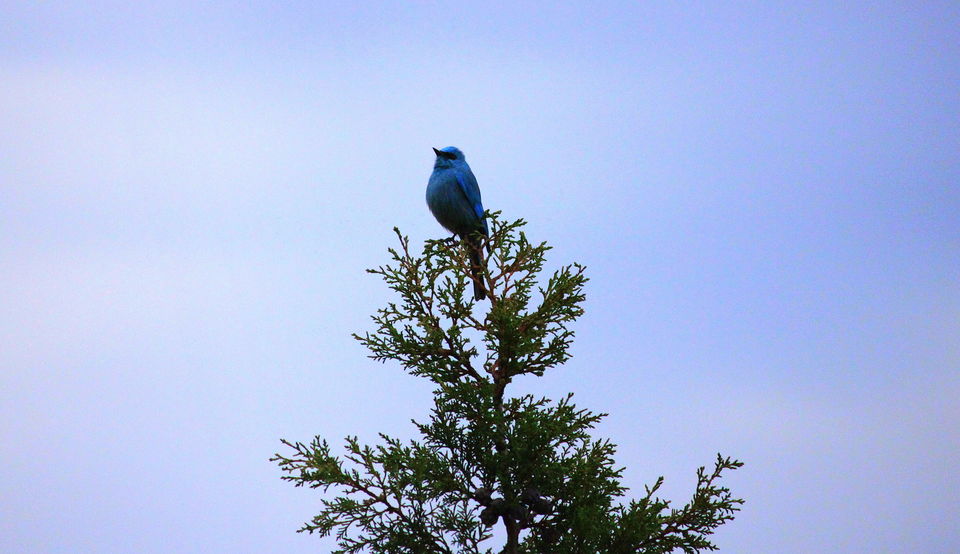 However the best catch was this small guy (Verditer Flycatcher) in dressed in magnificent copper-sulphate blue. I'm sure sitting on the highest branches gave it an advantage and made this predator a deadly foe for the small insects and flies.
I also happen to visit the Himalayan Bird Park, Shimla, a small bird park managed by Forest division. You are allowed to move freely inside the enclosure with the birds.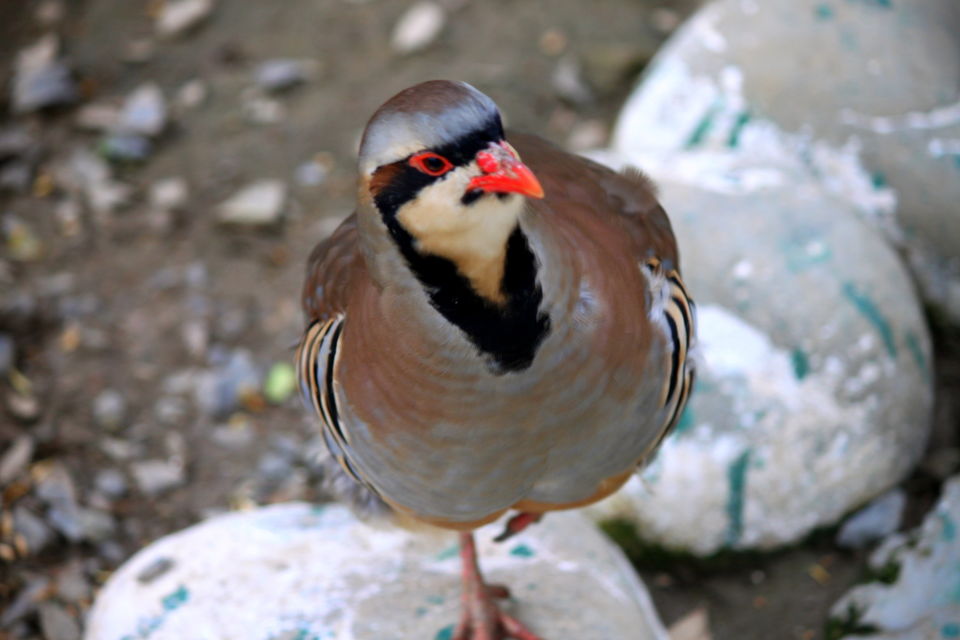 Chukar Partridge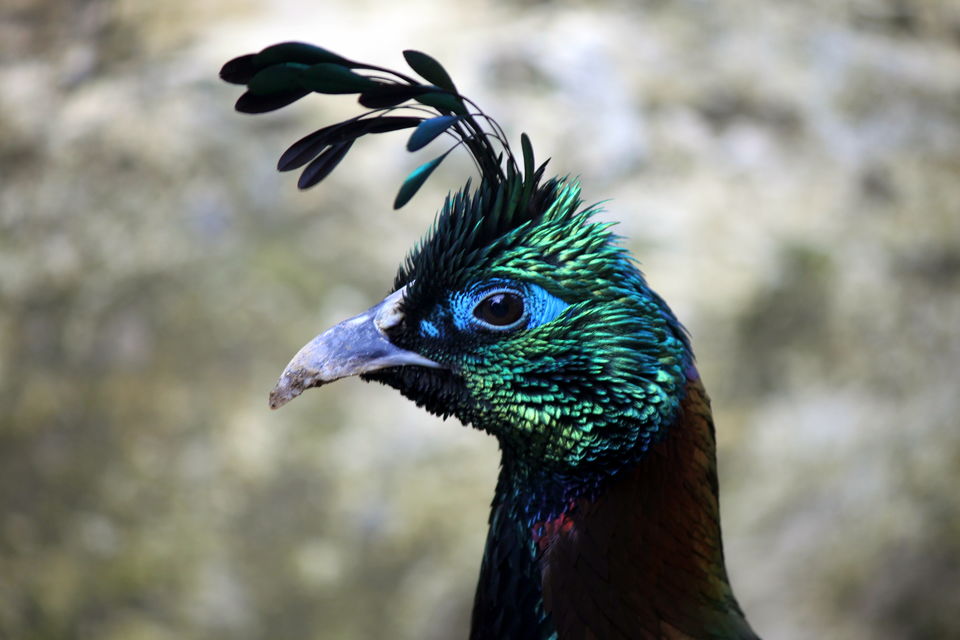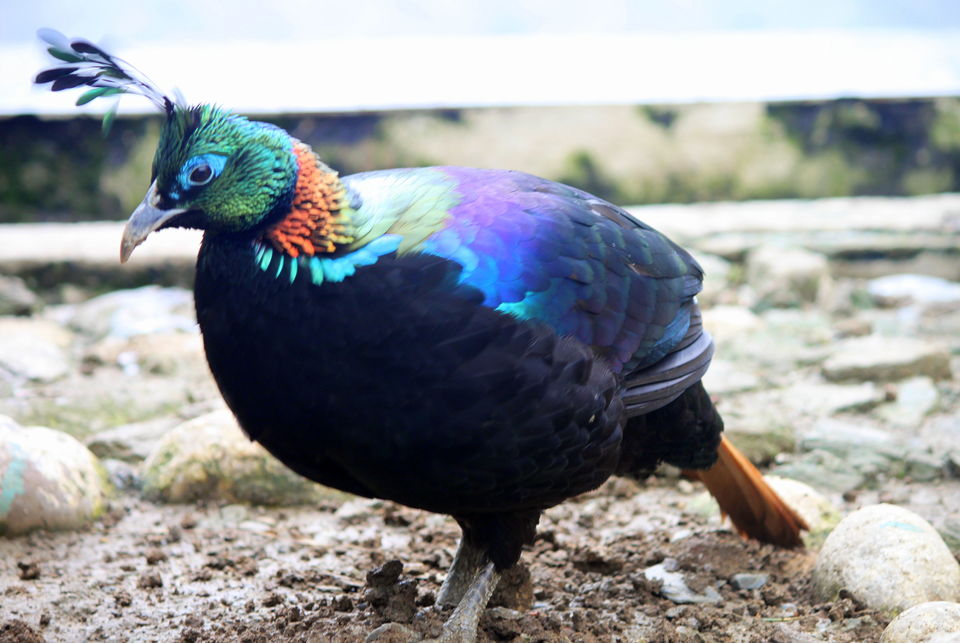 Himalayan Monal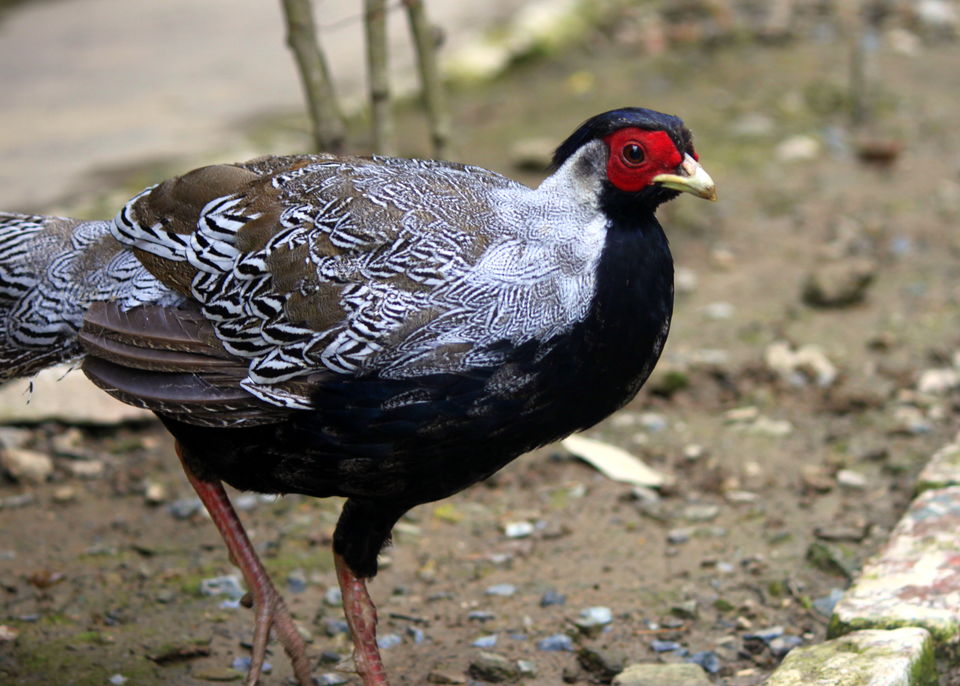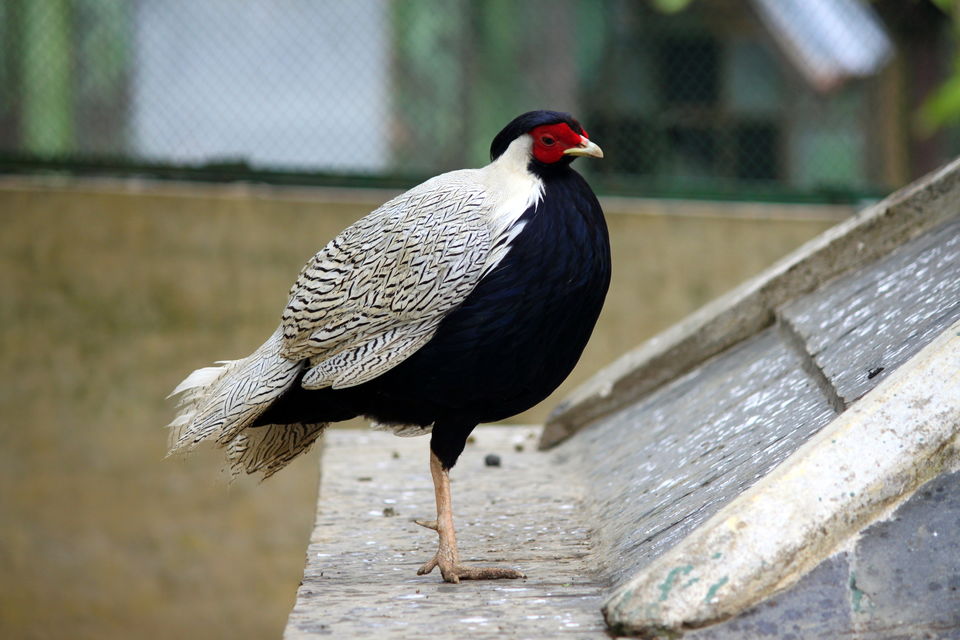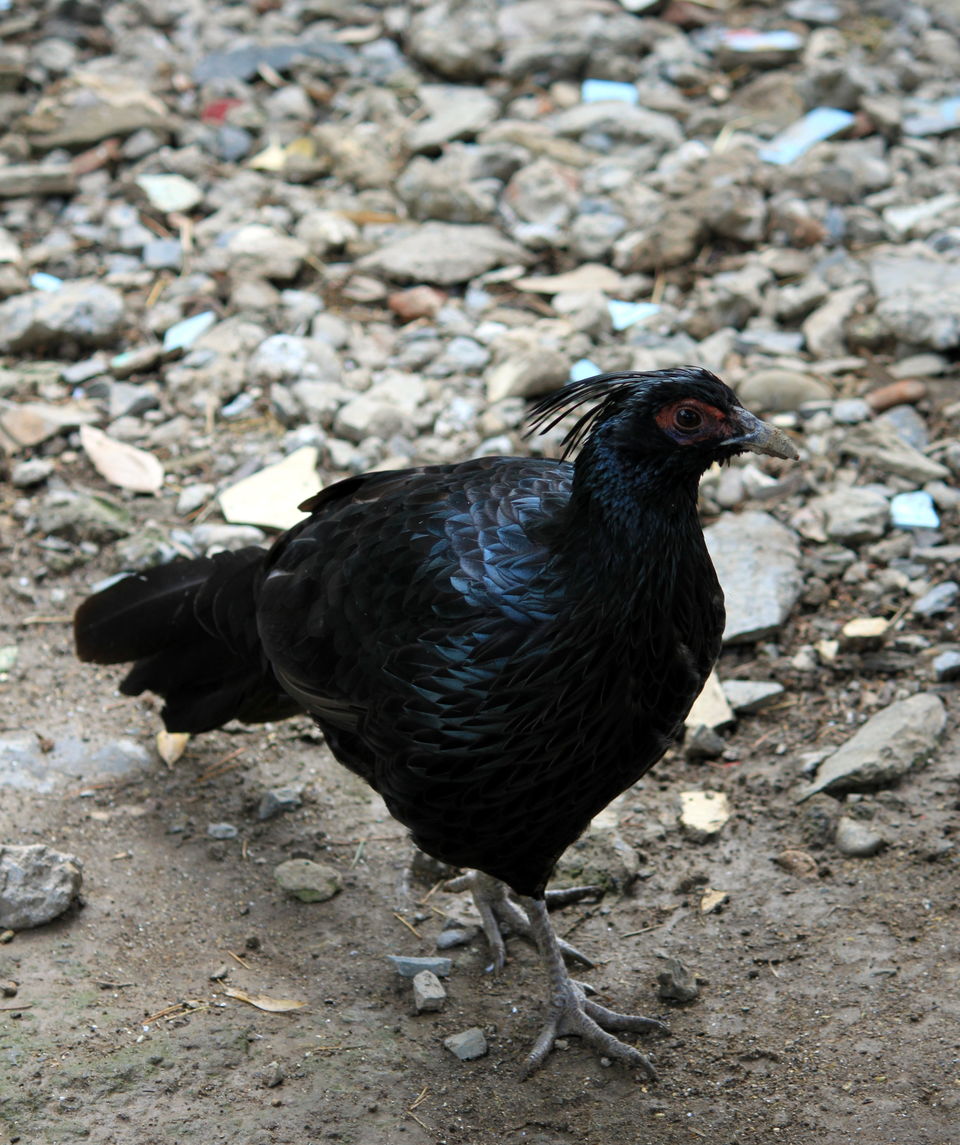 The Silver and Black Pheasant