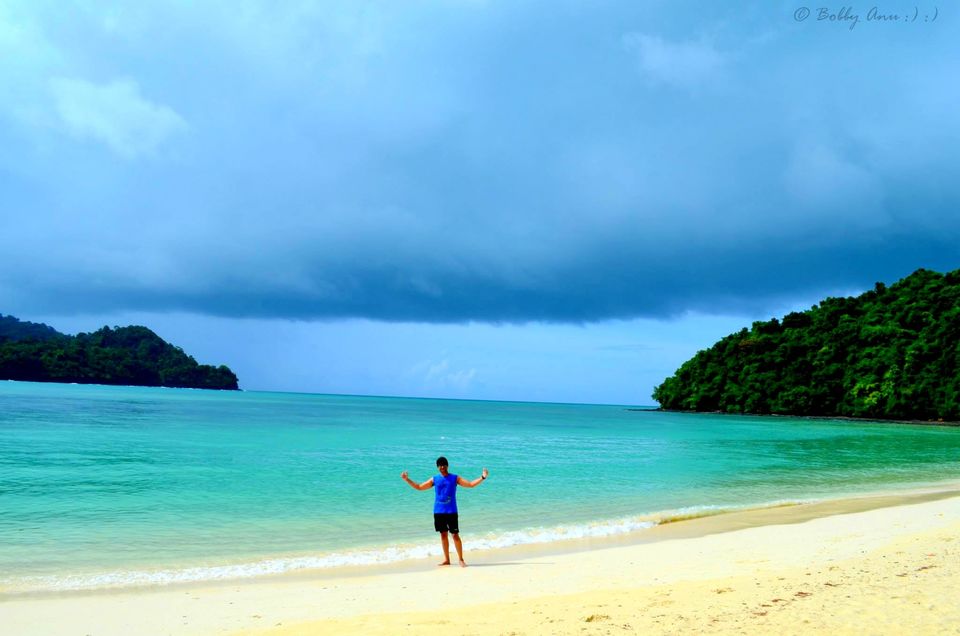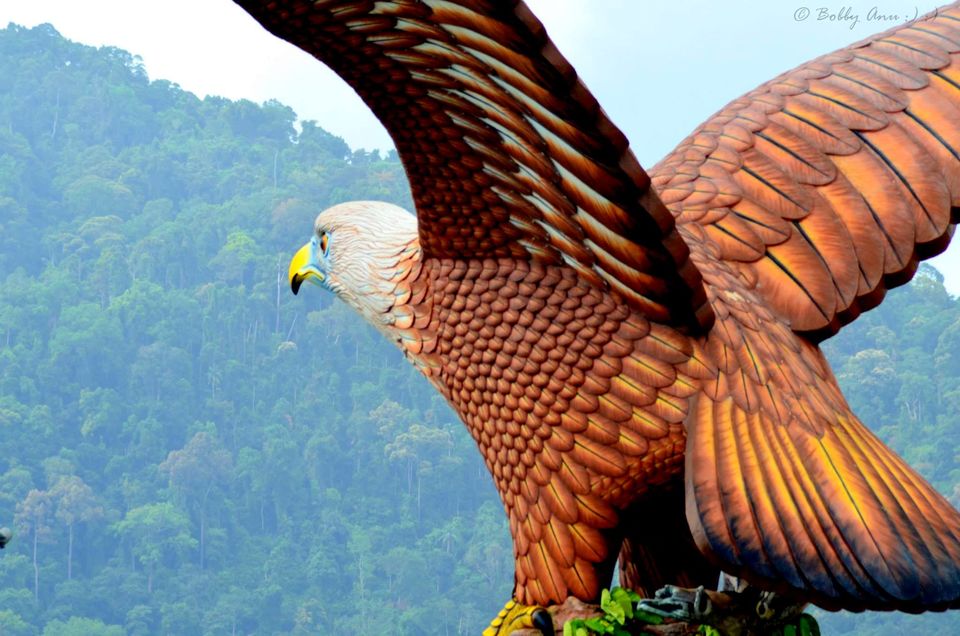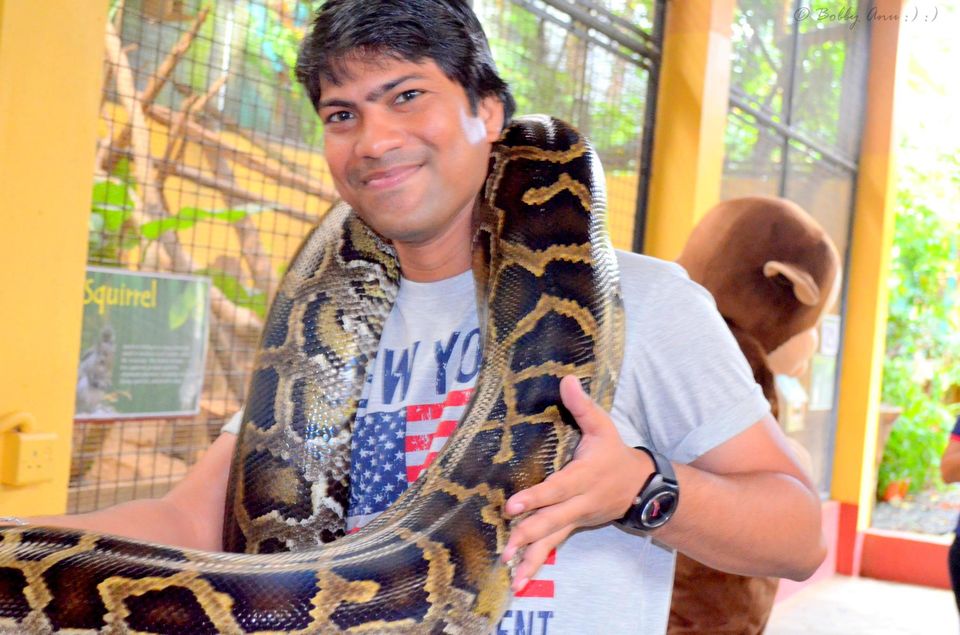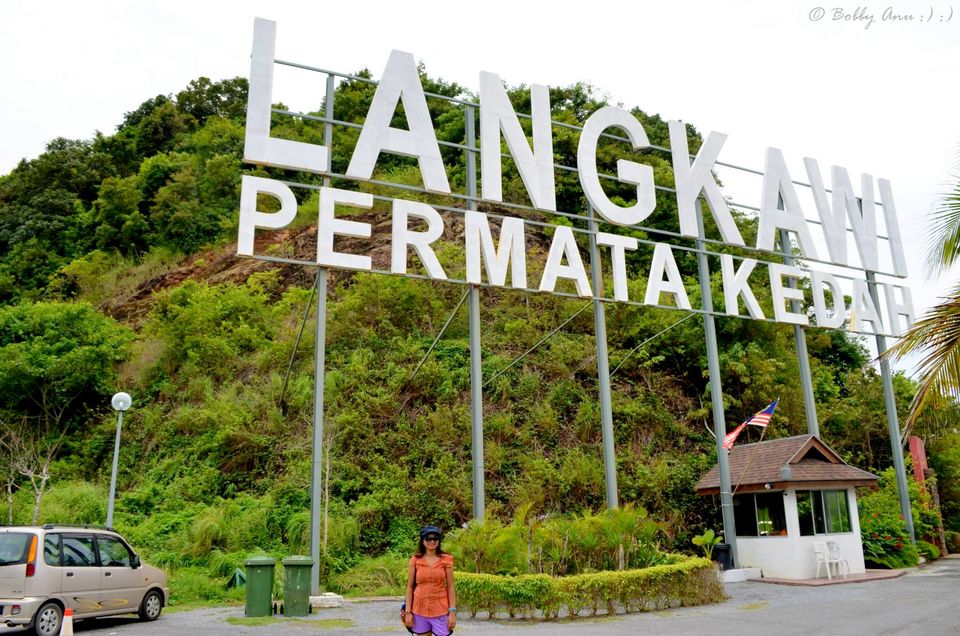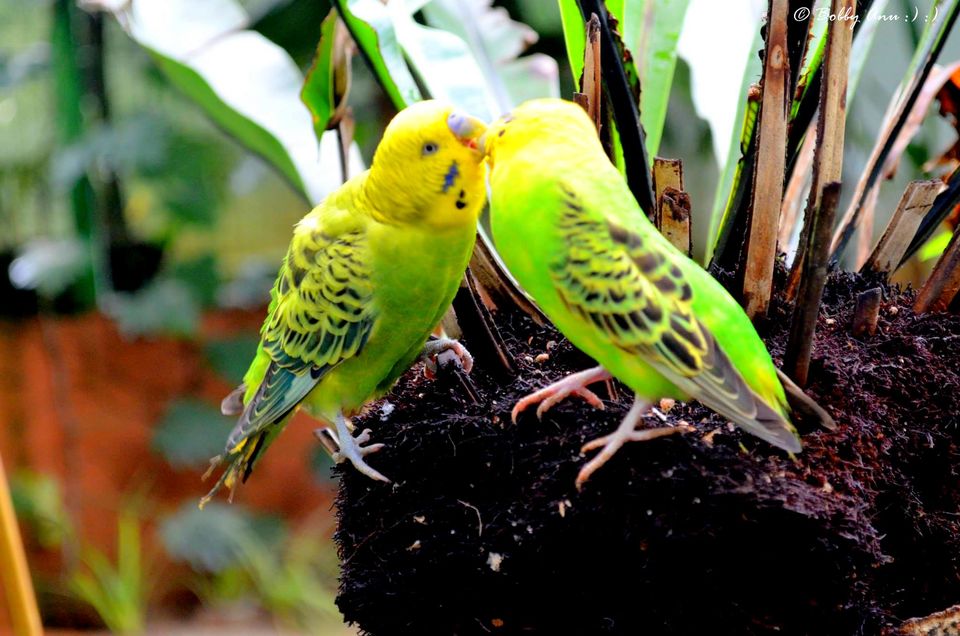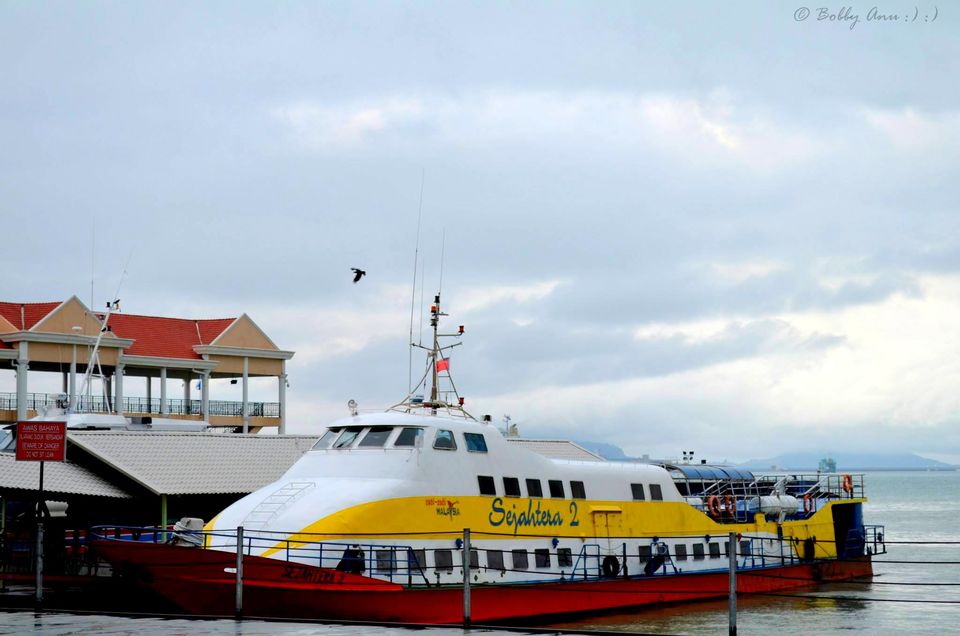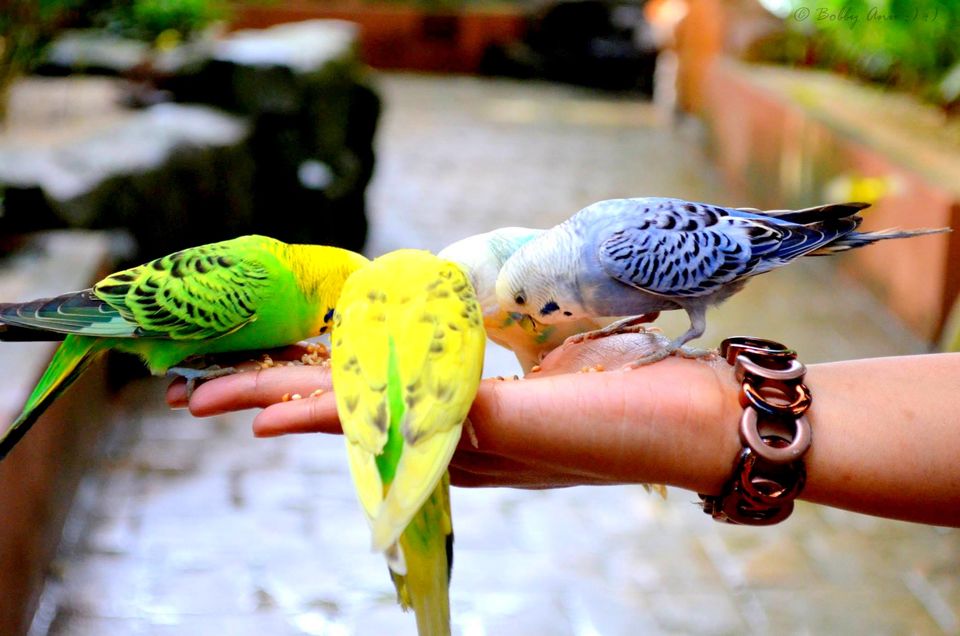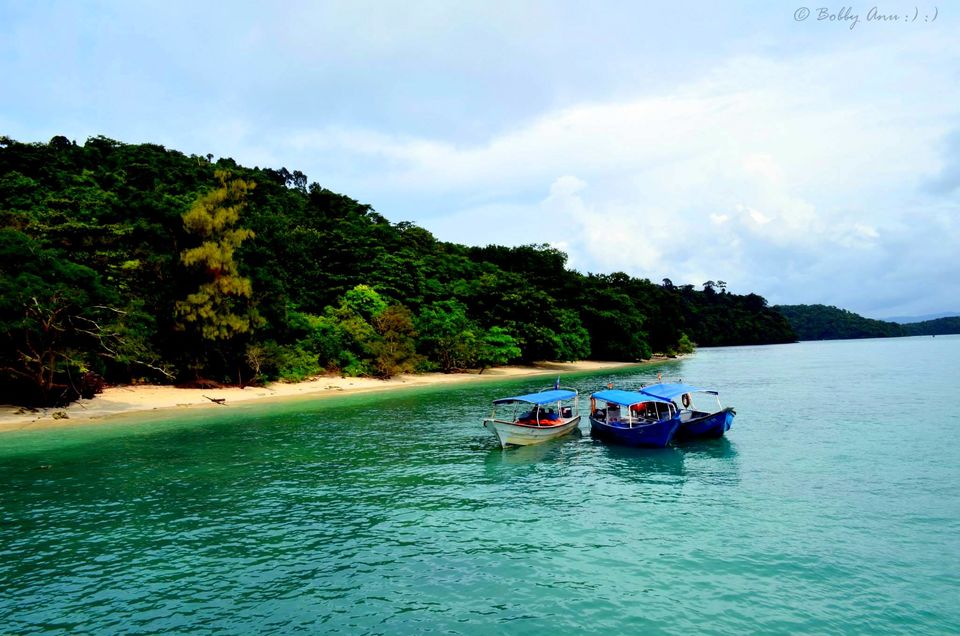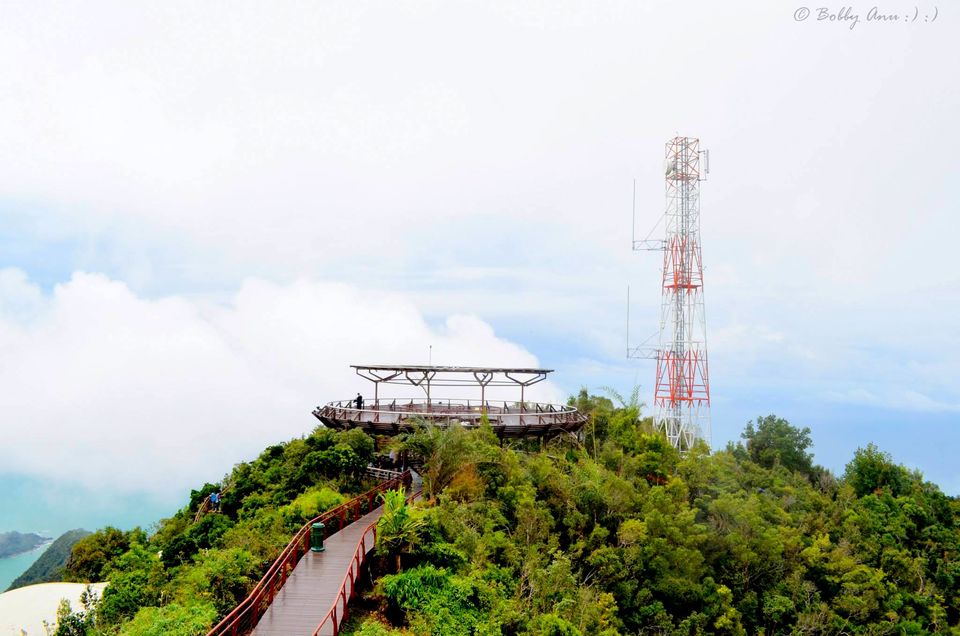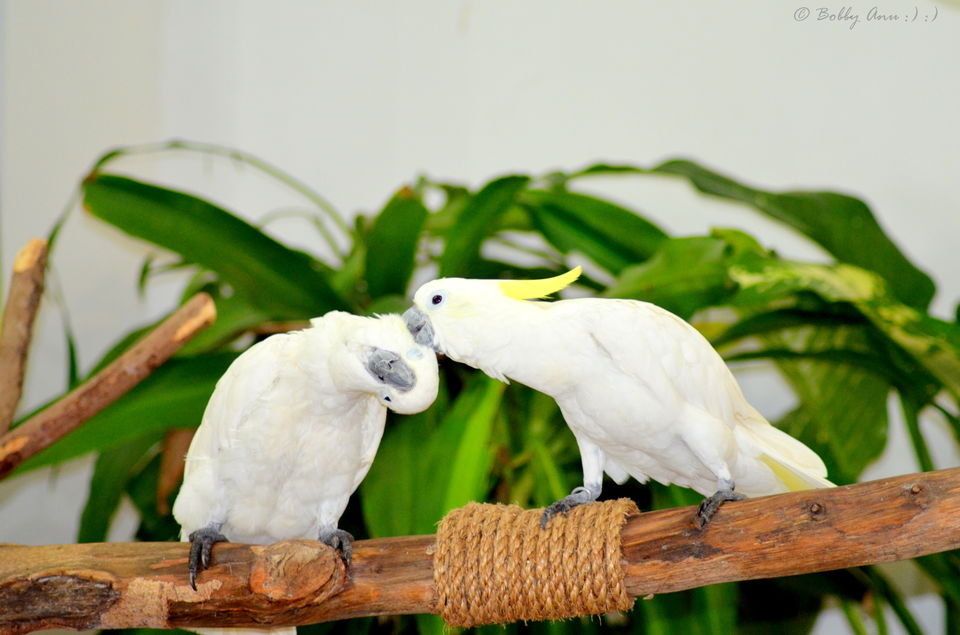 Langkawi - Finally, we are here in Langkawi, Jewel of Kedah, an archipelago of 104 islands in the Andaman Sea and much bigger than Penang Island City.
Places to visit
1. Langkawi Sky Bridge
2. Island Hopping (covers 3-4 islands)
3. Eagle Square
4. Pentai Cenang beach
5. Langkawi Bird Paradise
Don't forget to collect a free Langkawi map once you are there; You can take a car for rent, which is pretty cheap.
Day 1 - We (me & my wife) took an early morning Air-Asia flight from Kuala Lumpur to Langkawi, Fare - 59 RM / person.
Reached Langkawi by 8 AM. We booked hotel in advance, which is 4 kms to Jetty terminal. But my suggestion is to book hotel near Pentai Cenang beach, where you have lot of accommodation available for much cheaper price.
Reached Jetty Terminal & Eagle square, most eminent attraction of Langkawi
Langkawi Jetty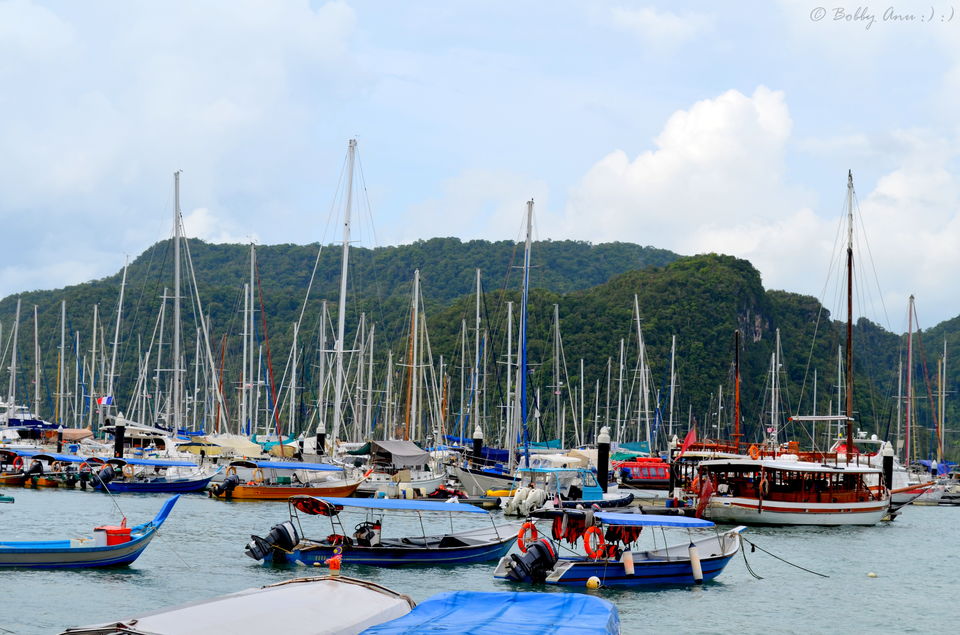 Eagle square, most eminent attraction of Langkawi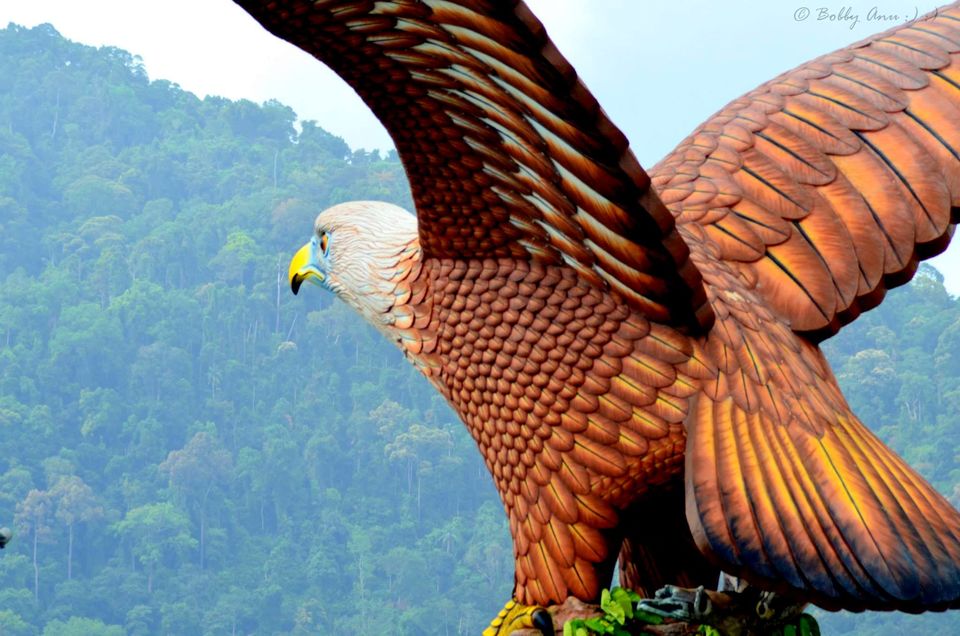 Rock Garden - Next to Eagle Square is a small park, which explains the Langkawi map.
Don't miss a snap in front of Eagle Square.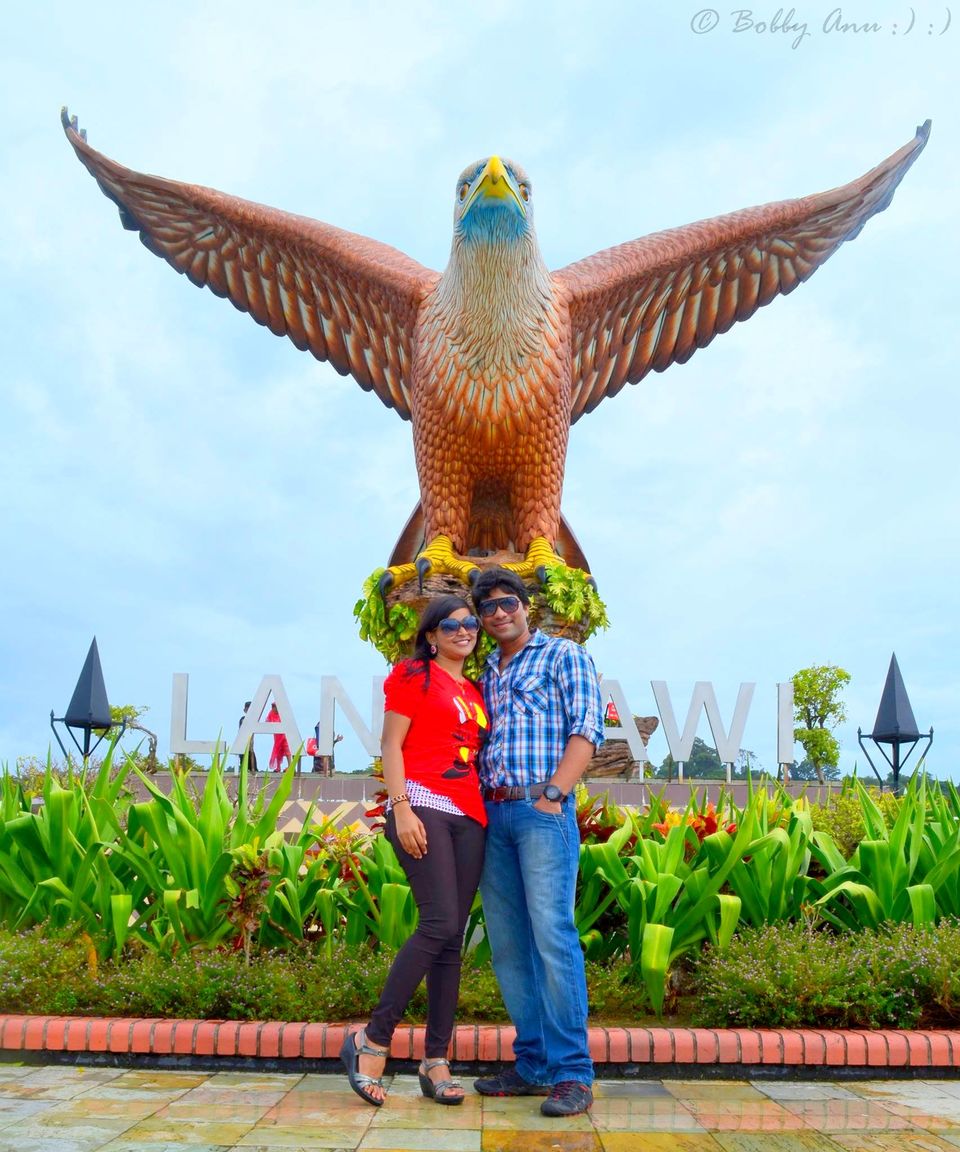 Took a rental car near Jetty point and went to Pentai Cenang and spend whole day there. Lot of restaurants available for food including North & South Indian.
Day 2 - Reached Jetty point by 9 AM and booked for Island Hopping, which covers these Islands.
1. Pulau Beras Basah
2. Eagle Feeding
3. Dayang Bunting -Lake of the Pregnant Maiden
Beras Basah Island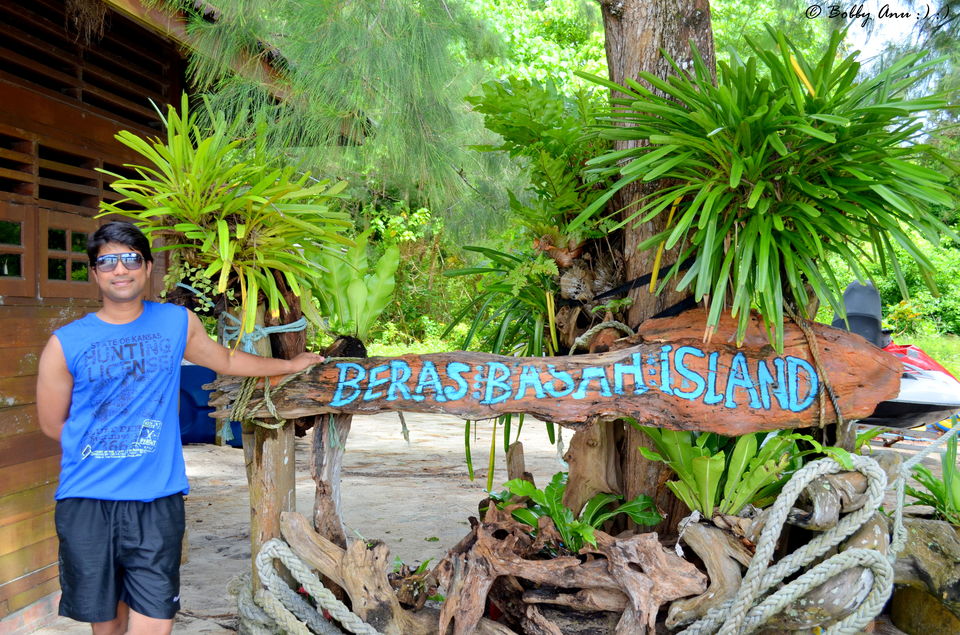 A beautiful views at this Island.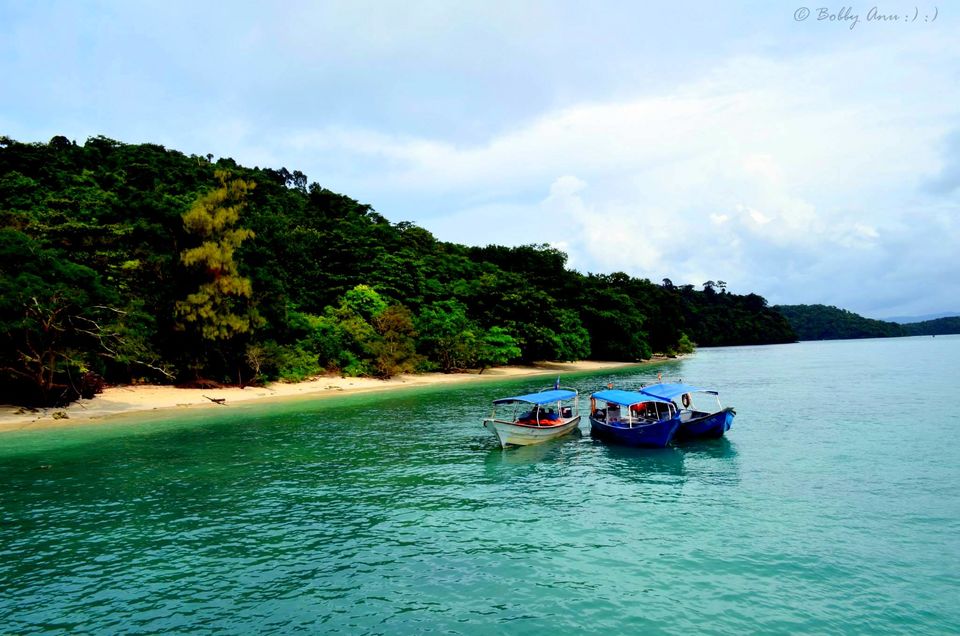 Breathtaking view between two mountains in Beras Island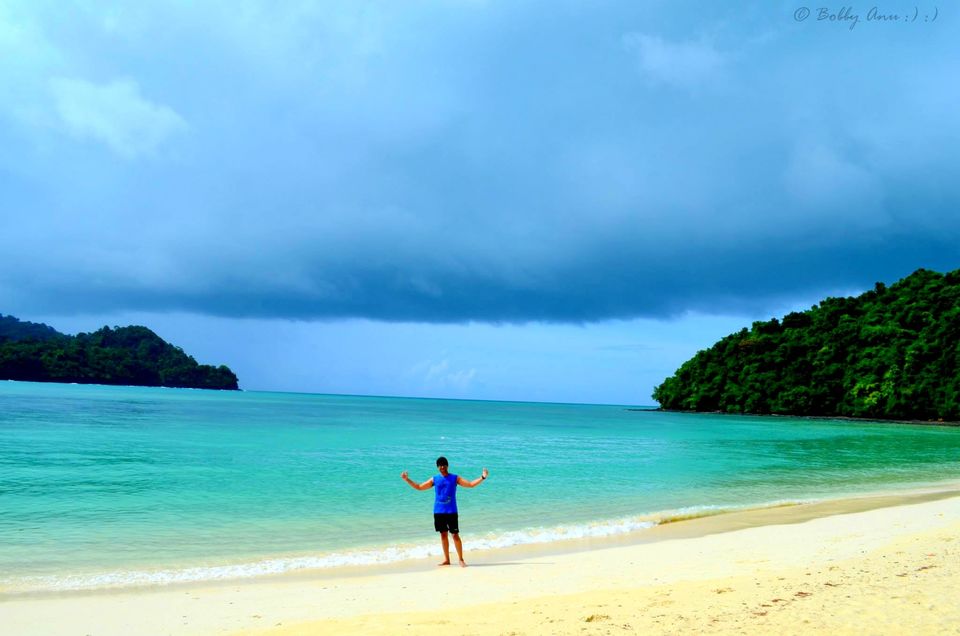 Eagle Feeding Point - It is a spectacular sight where large number of eagles circle the sky and dive into the river to catch their food. You will watch this for about 20 minutes while sitting in the boat.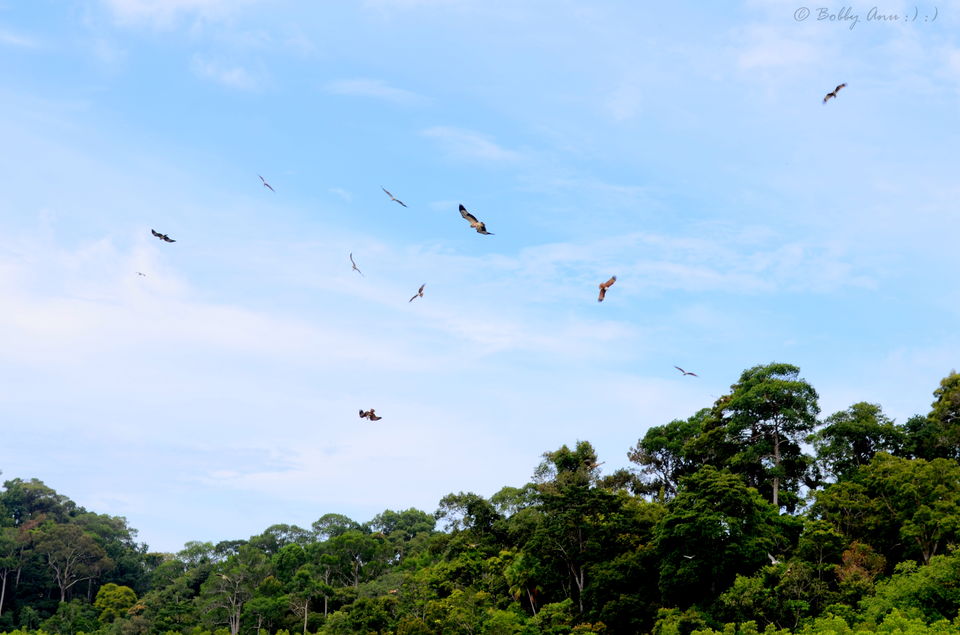 Dayang Bunting -Lake of the Pregnant Maiden. This is second largest island in Langkawi's cluster of 99 islands. It has a wonderful large fresh water lake (known as Lake Guillemard) surrounded by hills having dense rain forests.
If you take a look at the hills that forms the backdrop of the lake, from an angle it looks like as if a woman is lying on her back and the belly bulging out like that of a pregnant woman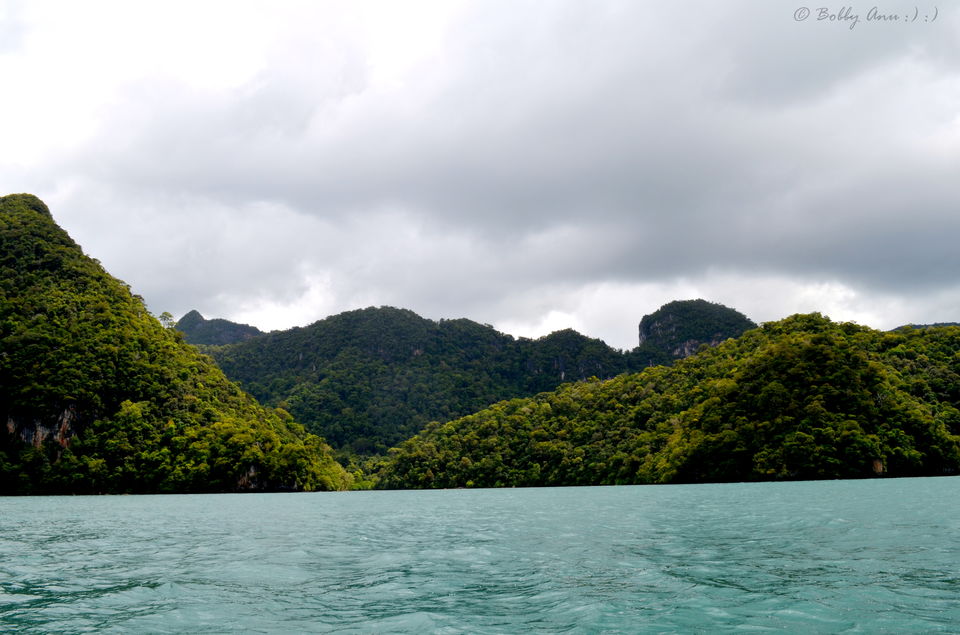 Once you reach the island, there is a narrow jetty and then a concrete narrow pathway that leads up to the hills through the forest. After about 10 minutes of climb along steps on the hill, there are some 100 steps that leads down to the beautiful lake on the other side of the hill.
An amazing thing about the lake is, although it lies very close to the sea and separated by only a thin strip of rocks, it is a freshwater lake. The lake has deep blue waters.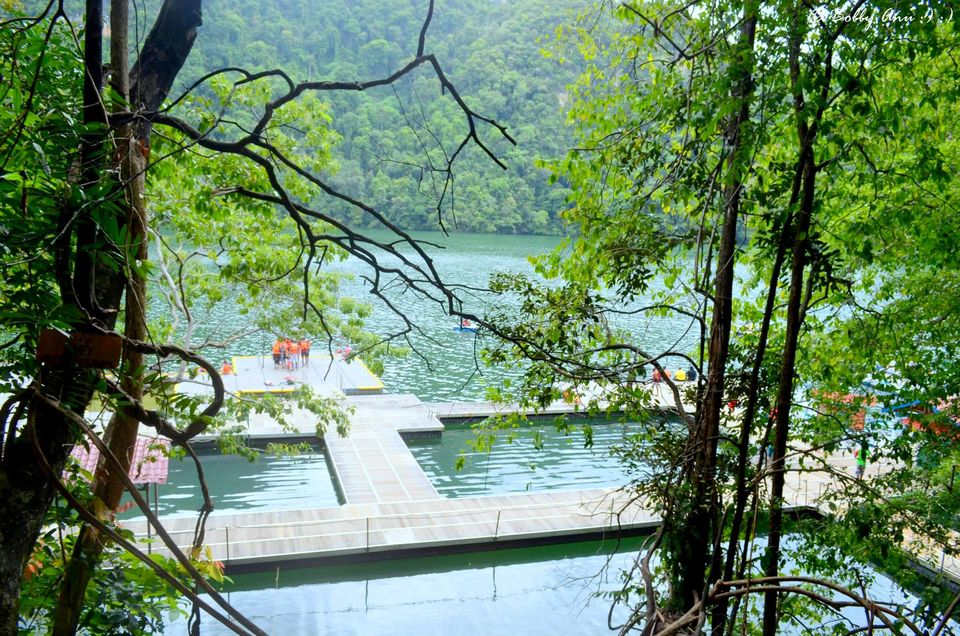 Day3 - Visited Langkawi Bird Paradise, the 10,000sqm complex has over 1,500 birds that fly freely, with sections that strongly resemble the natural habitats of each different species of birdlife. The Langkawi Bird Paradise is the first fully covered wildlife park in Asia.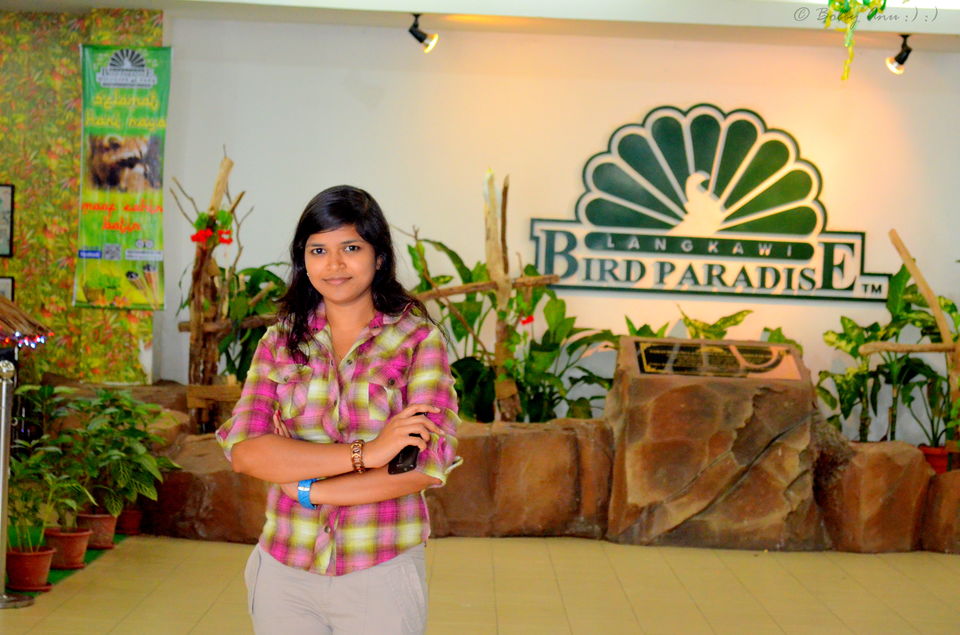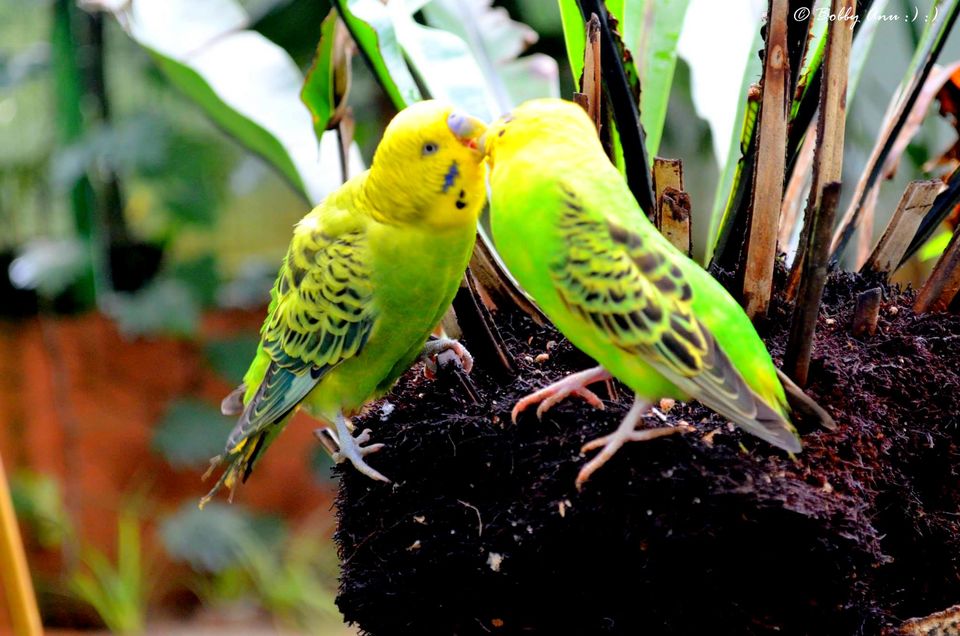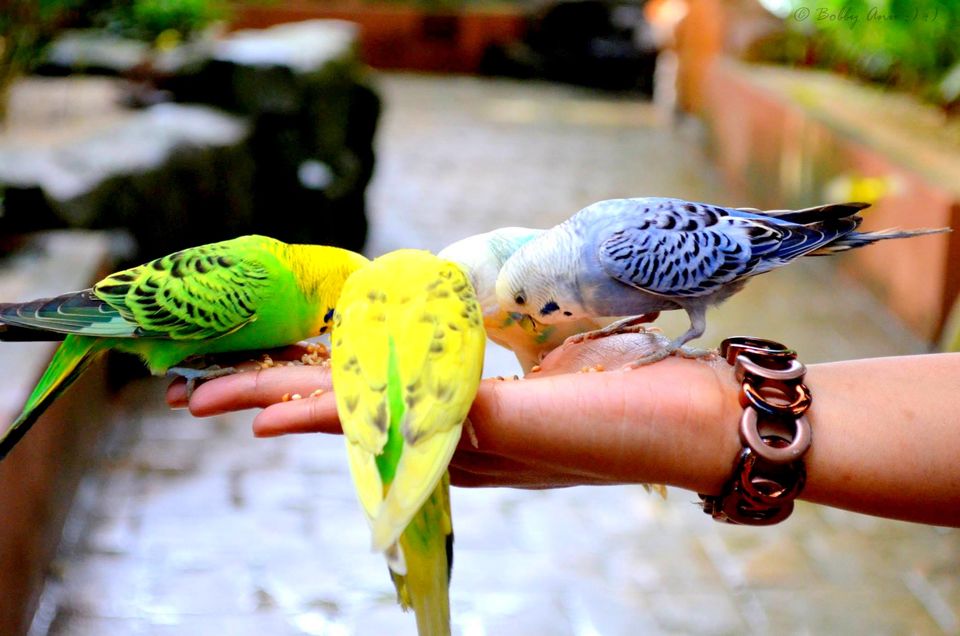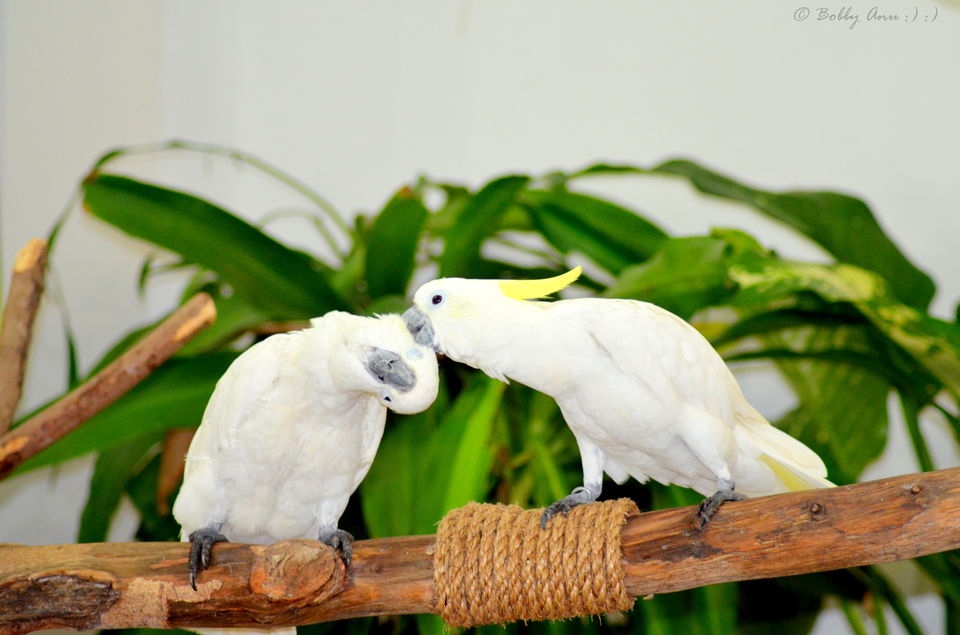 Feed grains to birds by keeping in your hands. Feeding birds will help you watch and study birds of different kinds.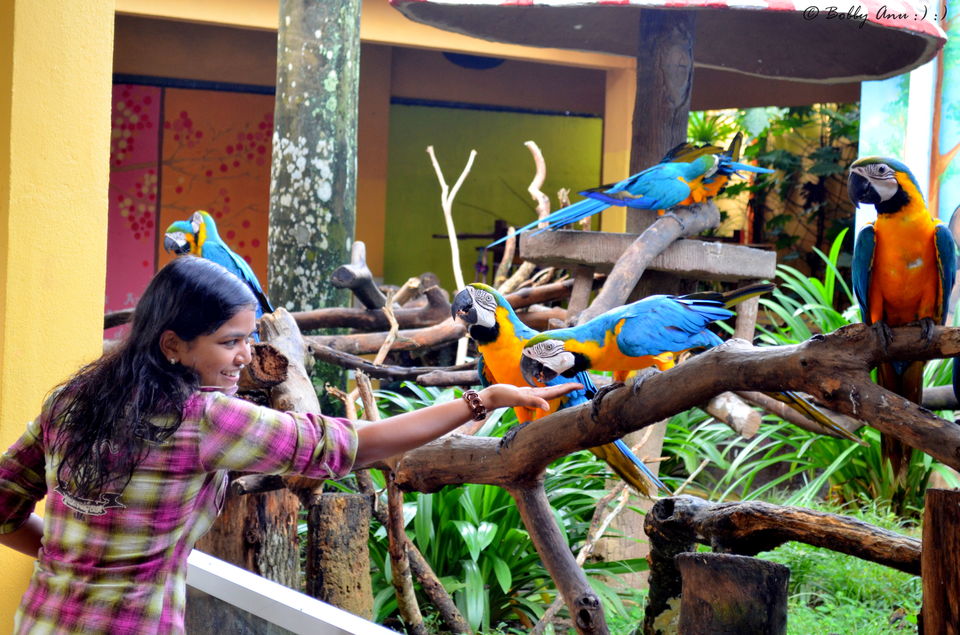 If you brave enough, you can have a huge python on your shoulders. That was a really a scary experience, as the Python will be holding you very tightly.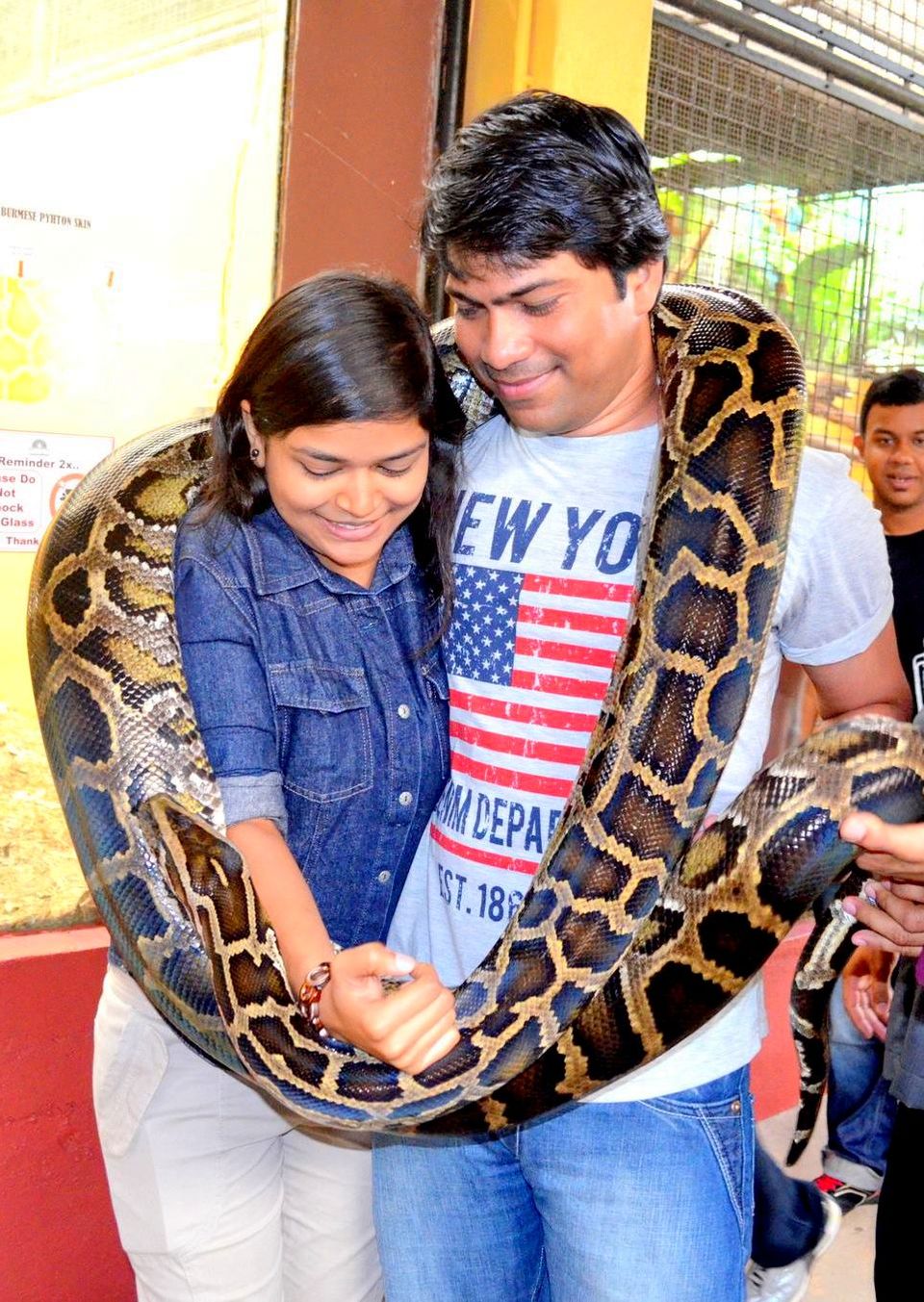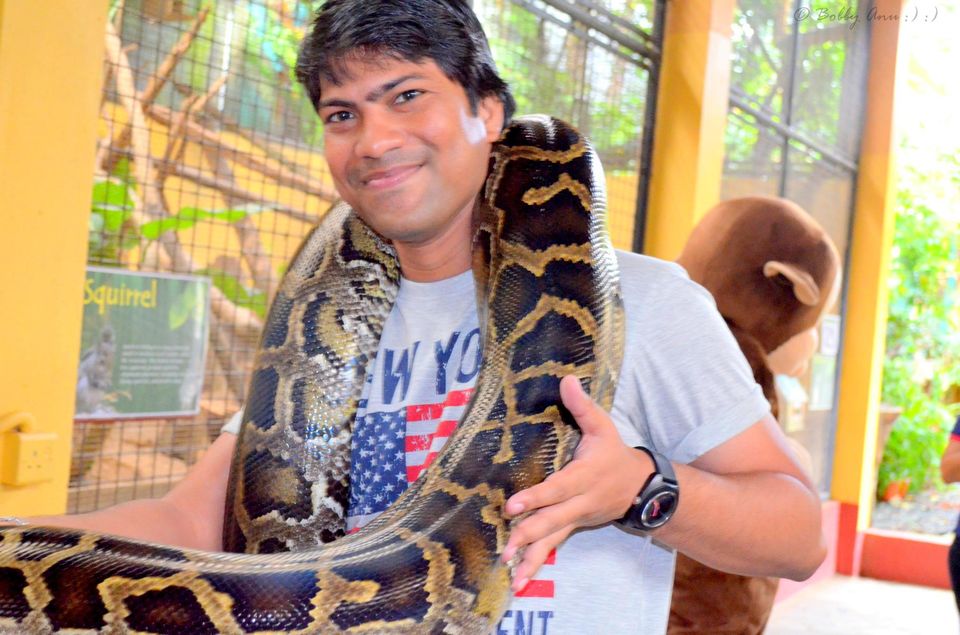 Telaga Tujuh Waterfalls - This is a very near to bird paradise and it was nice waterfalls, not much crowded though. Spend sometime there, if have chance.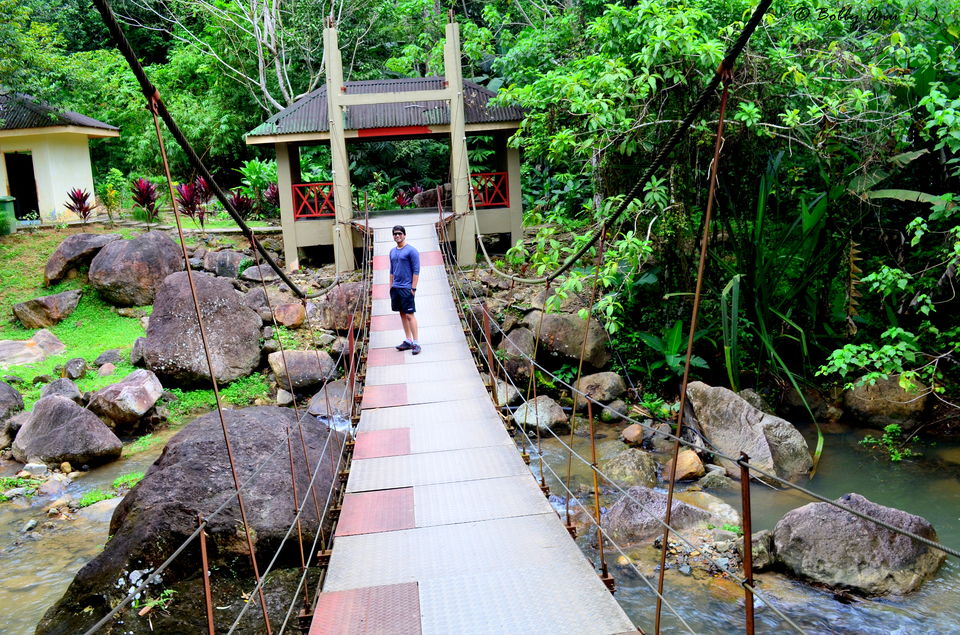 Pathway to climb-up to the waterfalls.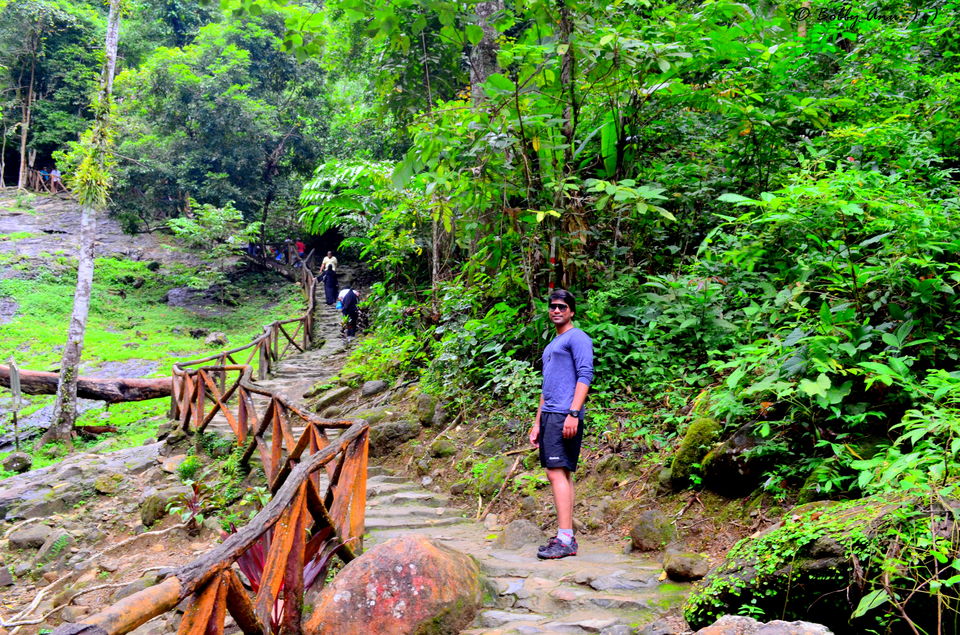 Day 4 - Again went to Pentai Cenang beach, Underwater world which is very near to beach
Shores are a gorgeous mix of white sand, crystalline turquoise-blue waters and verdant palms and got a glimpse of beauty walking in the beach ;) ;)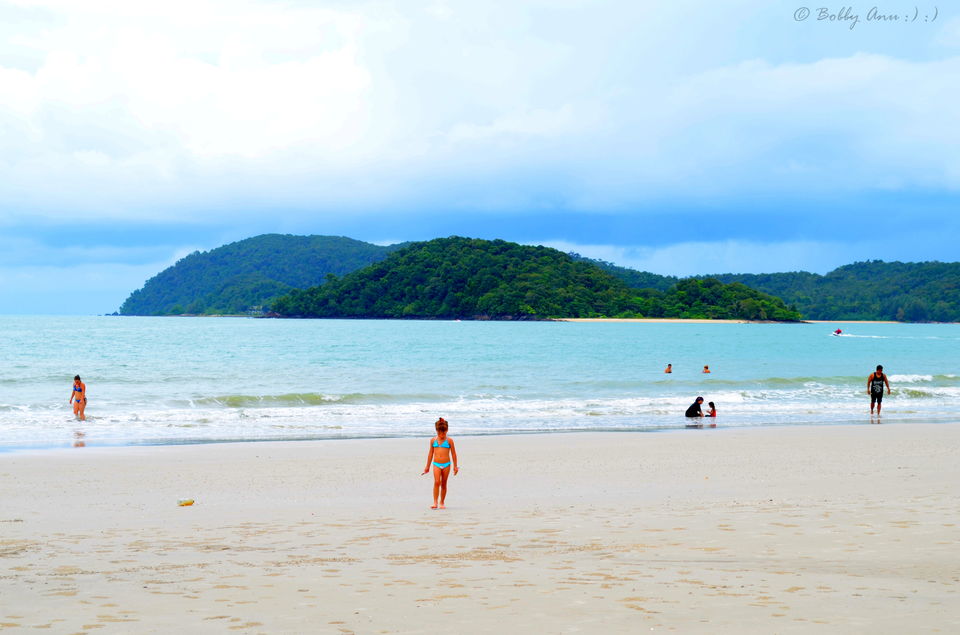 Langkawi Sky Bridge - Next visit is to Sky Bridge, one of the country's biggest tourist attractions, 125-metre (410 ft) curved pedestrian cable-stayed bridge located 2,170 ft above the Sea-level.
Cable cars going up the Hill passing the clouds. Chilling experience!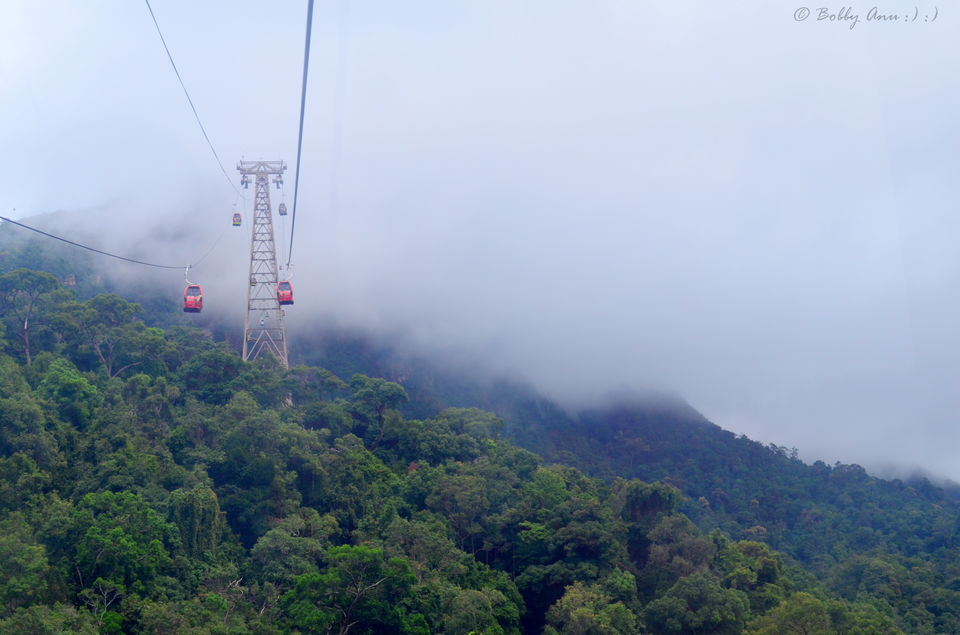 Got a glimpse of a beautiful waterfall - Telaga Tujuh Waterfalls in mid of mountains from cable car.
The views from here are simply stunning. For movie enthusiasts: the last scene of the Hindi blockbuster 'Don' was filmed here.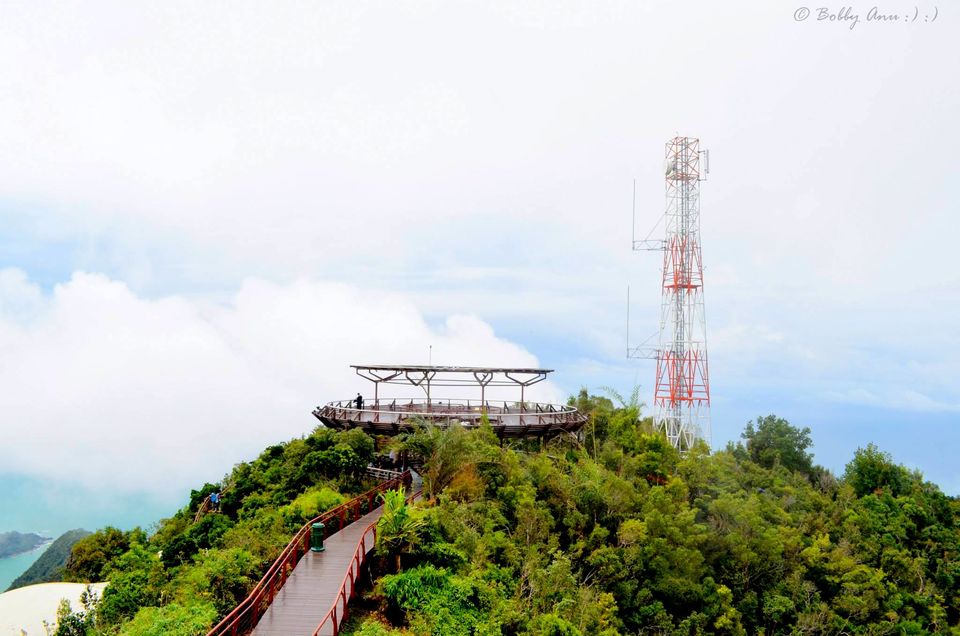 Although it is a hair-raising experience traveling across it, since the cable-stayed bridge actually curves 125m around a single support, it is truly worthwhile.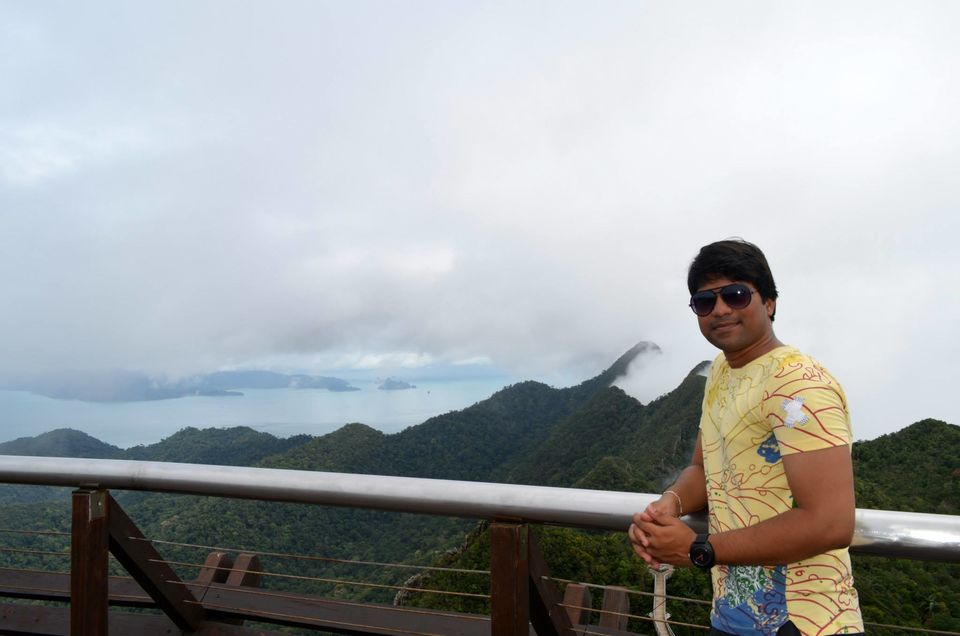 Finally, the trip ended and we were back to Kuala Lumpur by catching a ferry from Langkawi jetto Penang and from Penang to Kotaraya Busstand, KL by Bus.
Ferry from Langkawi to Penang and you will enjoy this Sea ride for sure.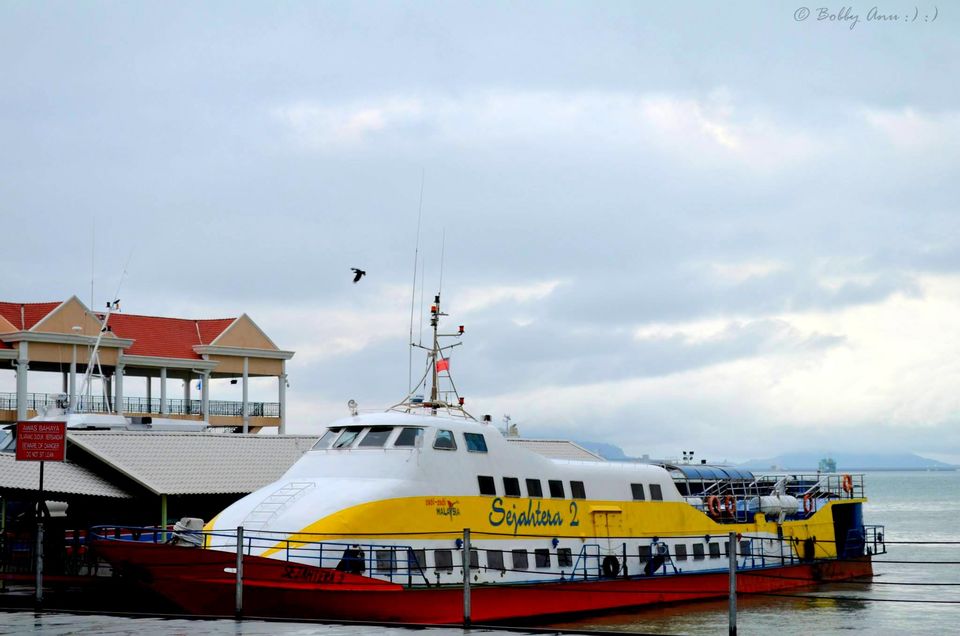 That's the end of our trip and looking for a chance to visit Langkawi again!!