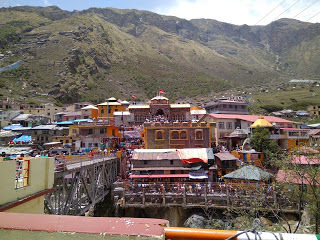 When we think about Char Dham Yatra, the first thing that strikes our mind is that it might be very difficult to reach there, and the roads might not be in a perfect condition, and some might even think that only our elders should go to such holy places.
But let me tell you all these perceptions are just a myth. It is not at all difficult to reach there, road condition is perfectly fine and moreover anyone can go there and they will be definitely mesmerized with the heavenly charm of the places they will visit in the Char Dham Yatra.
Today we are going to discuss with you one of the Dham out of the Char Dham which include-
Badrinath, Kedarnath, Gangotri and Yamnotri.
Out of the Char Dhams, the Badrinath Dham is one of the important holy place according to Hindu Mythology. Badrinath Dham belongs to Lord Vishnu- who is said to be the creator of Universe.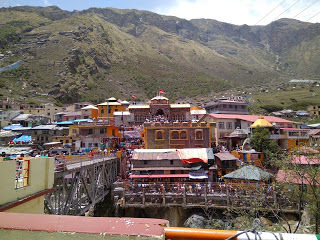 Location of Badrinath Dham
Badrinath Dham is located in the Chamoli district of Uttarakhand, the main temple is located between two mountains which are named as Nar and Narayan, this is because as per Hindu Mythology Lord Vishnu is said to be the incarnation of sages Nar and Narayan.
The river Alakhnanda (which later merge with Bhagirathi to form the mighty Ganga river), flows with full force near the temple, which is beautiful to see.
Very near to the main temple is a natural hot- sulphur water kund, known as tapt kund and it is said to be very sacred to take a dip in this kund before entering the main temple.
There are many stories about Char Dham Yatra especially Badrinath Dham, one story about this temple also reveals that the image of Lord Vishnu at the Badrinath Temple was first found near the Tapt kund and later on the than King of Uttarakhand established Lord Vishnu's Image at the main Badrinath Temple.
One another very famous story in Uttarakhand region is that, Lord Vishnu is holding a small needle in his hand and this small needle has separated both the mountains- Nar and Narayan, and this needle is getting small with every passing day, and after some hundreds of years, this needle will get broken and finally fall from the hands of Lord Badrinarayan and that day the gap between Nar and Narayan parvat will disappear and the way to reach Badrinath Dham will get closed. After that people will devote their prayers to Shri Adi- Badrinath Dham, which is located near Joshimath, which is the winter resting place of Lord Badrinarayan.
We don't know how true these stories are but going to such divine place and hearing such stories from locals is a very amazing experience.
Char Dham Yatr a generally begins in the month of May, close to Akshay Tritiya and gets over in October close to Vijaydashmi.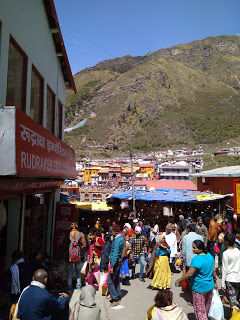 Badrinath Yatra starts when Lord Badrinarayan is bought to the main temple after resting in Joshimath, which is the winter home of Lord Vishnu, a very grand procession brings Lord to the main temple generally in the month of May close to Akshay Tritiya, and temple gets closed on the day of Vijaydashmi, when winter starts and Lord is taken to Joshimath.
Generally Yamunotri and Gangotri are the first to get opened for Yatra and Badrinath Dham is the last one to get closed for Yatra, this is because as per Hindu Mythology the Char Dham Yatra should start in clockwise direction starting from Yamunotri, proceeding to Gangotri, than Kedarnath Dham and finally concluding at Badrinath Dham.
Best time to visit Badrinath temple or any of the Char Dhams is in the month of May till mid- June, and than in months of September-October. July- August generally is a rainy season with lots of rainfall, snowfall and landslides. So, its better to visit before or after the rainy season.
How to reach Badrinath Dham??
The best means to reach Badrinath Dham is by road, the road condition is excellent except from 1 or 2 patches after Joshimath, the view is very scenic and every village is beautiful. You can take a bus from Rishikesh or Haridwar or can book your own cab.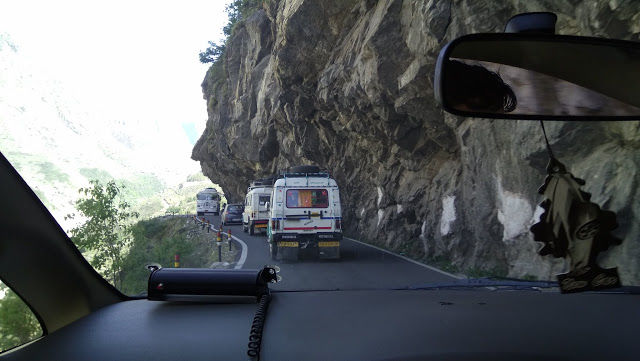 Generally, if you come from Haridwar or Rishikesh, the tour operators will provide you a cab with a 3 days package for Badrinath. The cost will depend upon the vehicle you will choose and it will range between 10K-15K.
If you have less time you can also opt for a helicopter ride which you have to prebook and the cost will be definitely on a higher side.
But we would definitely suggest you a road trip, since the views are breathtaking and the road condition is excellent, thanks to BRO.
Places nearby Badrinath Dham
There are many places near and on the way of Badrinath Dham, which makes the journey very beautiful and perfect for people of any age, religion, opinions and interests.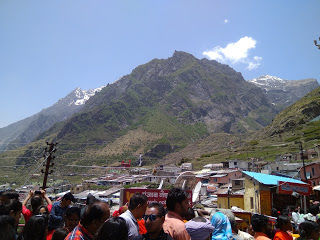 The journey generally starts from Rishikesh which is an amazing place for pilgrims, adventure lovers and different niche groups. Proceeding forward you will find various beautiful places especially hill stations on the way likes Srinagar, Pauri, Landsdowne, Devprayag, Rudraprayag, Joshimath and Auli. All these places are very scenic and worth a visit. 2kms ahead of Badrinath Dham you will find Mana Village, which is the last village of India and this villages is famous for its numerous evidences of Mahabharta period.
It is said that Pandavas came here before there final journey for heaven, besides this the place is actually very beautiful and should not be missed if you come to Badrinath.
We have shared everything about Badrinath Dham, one of the Char Dhams. We are very hopeful that the information shared will be useful to you while planning your Char Dham Yatra especially yatra to Badrinath Dham.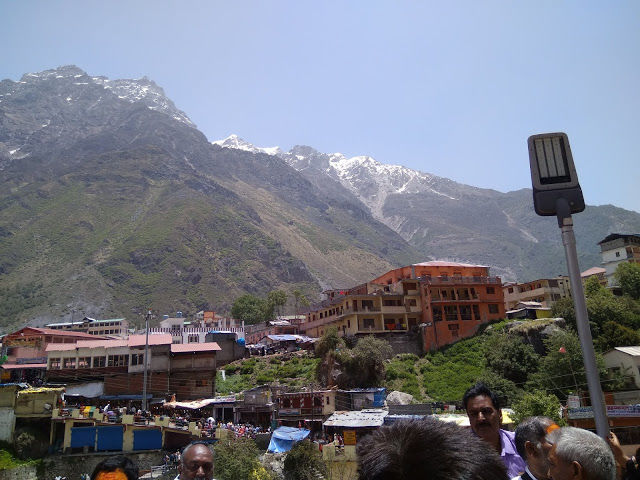 This year the Badrinath Dham temple has been opened on 10th May and Char Dham Yatra is going on. You have lots of time till October to plan a trip to the Heavenly Char Dham Yatra. So, do plan your trip and for any assistance either visit us at https://www.travelntweet.com/ or post your queries at chasingdreamzz1131@gmail.com