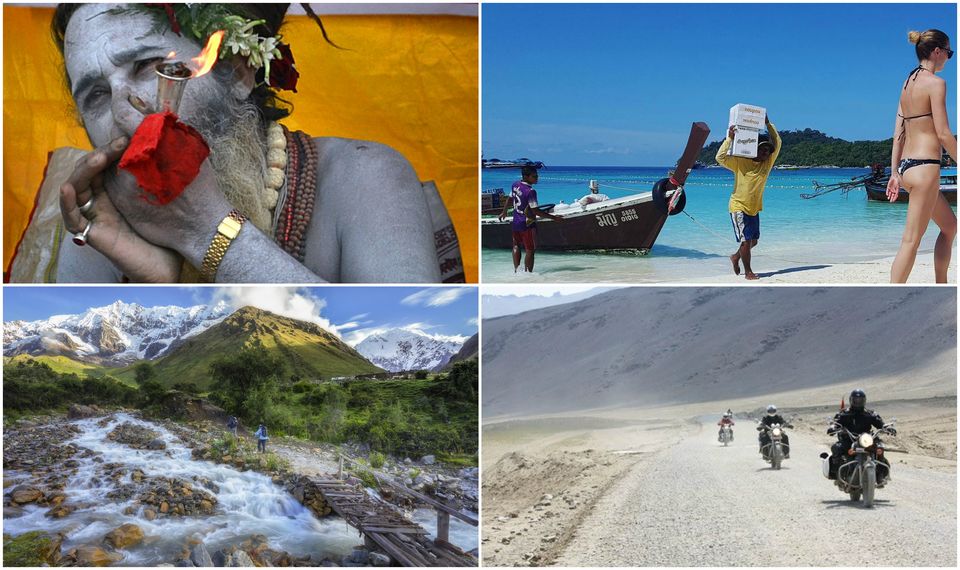 The etymology of the versatile phrase "to each his own" can be traced back to the German language, but what makes it absolutely brilliant is the fact that it is a perfect fit for a million different situations. I used to quote the same phrase whenever my grandmother used to ask me why I do not pray to any god in the mornings. I had immense respect for my grandmother and her beliefs, but I simply couldn't alter my fundamental beliefs to please her. I accompanied her to pilgrimage sites, even arranged char dham yatra because it made her happy, but I could not join my hands and prostrate before a monolithic idol that had not helped me achieve anything in my life, directly or spiritually.
But that barely means that I'm an atheist. If at all I need to be christened, I'd like to be addressed as an agnostic who's open to polite discussions on the matter. I extract my spiritual emancipation from numerous other sources outside the extravagant temples. It could be from a movie, family or friends, food, or a stay amidst the Himalayas, amongst several other possibilities. Hence, I am one of a breed who's not repulsed to the idea of maintaining good relations with people who do not share my faith. I am open to one and all.
If you are also one of those who can sympathise with what the introductory paragraphs, I am the bearer of fortunate information for all of you. Now you need not seek out unnecessary excuses when your parents/grandparents ask you to accompany them to religious places, you simply reply in the affirmative and find your own gods around theirs.
In this article, I'll tell you about the Char Dhams yatra sites – Rameswaram, Dwarka, Badrinath and Puri, which can be perfect travel destinations for millennials. Read on.

Rameshwaran (also spelled as "Rameswaram") is a godly place alright and I say this not because of a religious connotation. It's the surrounding beauty and the architecture within this small town in Tamil Nadu that coaxes me to sing its praises. The southernmost destination of this char dham yatra is believed to be the place where Rama's army built the miraculous bridge made out of floating stones, and this is also the place where Rama and Sita came back to offer their thanks to Lord Shiva. In order to be in the same vicinity as two supreme Gods were once, millions of devotees flock to the Ramanathaswamy Temple.
While the legendary Jagannath Temple is one of the most visited religious sites in the world, it's also the fantastic geographical placement of this city in Odisha that attracts many visitors from all over. After pilgrims are done with offering their prayers at the temple, they transform into holidayers strolling near the sandy beaches, along the Bay of Bengal. The Jagannath Temple is also famous for its annual Rath Yatra where the three main deities are put on elaborately designed chariots and taken all over the city.
Things to do for millennials: Since the city is located by the sea, the good life and legal marijuana attract many hippies to this place. Bhaang (marijuana) is freely available at government authorised shops beyond 3km of the temple. Puri also boasts of some of the cleanest beaches in the east coast.
Read more on Puri. You can also book hotels instantly for your entire family if you wish.
The learned theologian Adi Shankara instated Badrinath as a major pilgrimage site, and I think his heart would have conjured this ingenuous idea after being in awe of the breathtaking backdrop of the snow-capped Nilkantha mountain. The Badrinarayan Temple is dedicated to Lord Vishnu and is situated in the stunning Chamoli district of Uttarakhand. Mata Murti Ka Mela is a famous festival celebrated here commemorating the holy river of Ganges, coming down to live on earth from heaven.
Things to do for millennials: Since Badrinath is located in Uttarakhand, the surroundings are ideal for amateur as well as professional trekkers. The most famous is the gorgeous Valley of Flowers trek, which is a must-do for everyone who has a stick in hand and will in his heart. One can also go over to the scenic village of Mana nearby and stay there with the locals. There are traditional wooden cottages with crammed balconies to stay at, but you will have the time of your life. Your char dham yatra can't be complete without it.
Read more on Badrinath. You can also book a traditional hotel in Ghangaria, which is 10km away.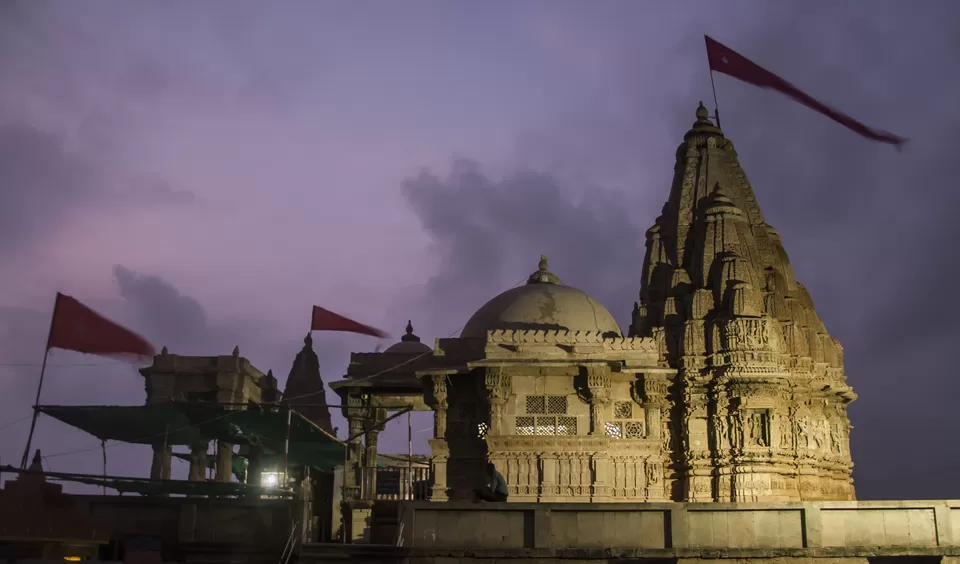 The most renowned place to worship the most renowned Indian God - Lord Krishna. Dwarka is a municipality located at the very end of Gujarat by the banks of the hallowed river of Gomti. The place is believed to be located at the very same location as the mythical Dwarka Kingdom, which was ruled by Krishna himself. Millions of pilgrims, or rather lovers of various other forms of the popular god, visit the holy grounds every year, with the number going exponentially higher during the festival of Janmashtami. Although the town is home to many significant temples, but the Dwarkdhish Temple is the main attraction, which is the residence of a huge decked up statue of Krishna. The main shrine of this 2,500-year-old structure is 5-storey-high and is supported by an astounding 72 pillars. Disciples also visit the Rukmini Devi Temple nearby to complete their pilgrimage.
Things to do for millennials: Since we are talking about char dham yatra for millenials, there exist a few beaches around including the Beyt Dwarka Beach in Jamnagar. Birdwatching is a pastime at this place. But the main attraction for millennials is definitely the Rann of Kutch, which is ideal for biking expeditions. The great white land makes for an incredible platform as well as backdrop for bike riders, consequentially entering the must-do lists of most of them.
Read more on Dwarka. Book hotels instantly without paying in advance if you're planning a visit.
Well, doing the char dham yatra doesn't look so boring anymore, eh? So the next time your grandmother asks you about your lack of praying time in the mornings, offer to accompany her to the ultimate religious destinations. It'll make both of you happy. Now go, find your own gods. And once you're back, share your interesting stories on Tripoto with millions of other agnostic travellers like you are. Cheers! Oops, Jai Mata Di!
Frequent Searches Leading To This Page:-
char dham yatra from delhi, char dham yatra package from delhi, char dham yatra package from delhi by bus, char dham yatra by helicopter