Heavenly views come to those who endure the rigors of the mountain. This is pretty much the rule of law when it comes to the world of trekking. Thankfully, there is one exception to this rule: The Chopta Chandrashila trek.
Brief:
Chopta is 450 kms from Delhi. It can be done either using public transport (Bus till Rishikesh and then shared cab till Chopta) or with your own car (Roads are pretty good and the scenery is very beautiful).
Itinerary:
Day 1: Drive from Delhi to Srinagar(Uttarakhand) (350 kms- 9 hours). Stay in Srinagar
Day 2: Drive from Srinagar to Chopta (100 kms- 4 hours). Start Trek to Tungnath and Chandrashila peak and overnight stay back at Chopta.
Day 3: Drive from Chopta to Rishikesh (200 kms- 8 hours). Visit Rudrapayag, Devprayag, Rishikesh and overnight stay at Rishikesh
Day 4: Drive Rishikesh to Delhi (250 kms- 6 hours). Local sightseeing at Rishikesh and Haridwar and travel back to your destination.
Day 1: Drive from Delhi to Srinagar (350 Kms- 9 hours)
We started our journey from Delhi towards Chopta which is 450 kms away. We had to take a halt in between as beyond Srinagar it is not allowed after 6 PM. We took the Meerut-Bijnor-Pauri-Srinagar route as the road are excellent with very less traffic. We had breakfast at Cheetal Grand which is near meerut and had lunch in Pauri Garhwal city.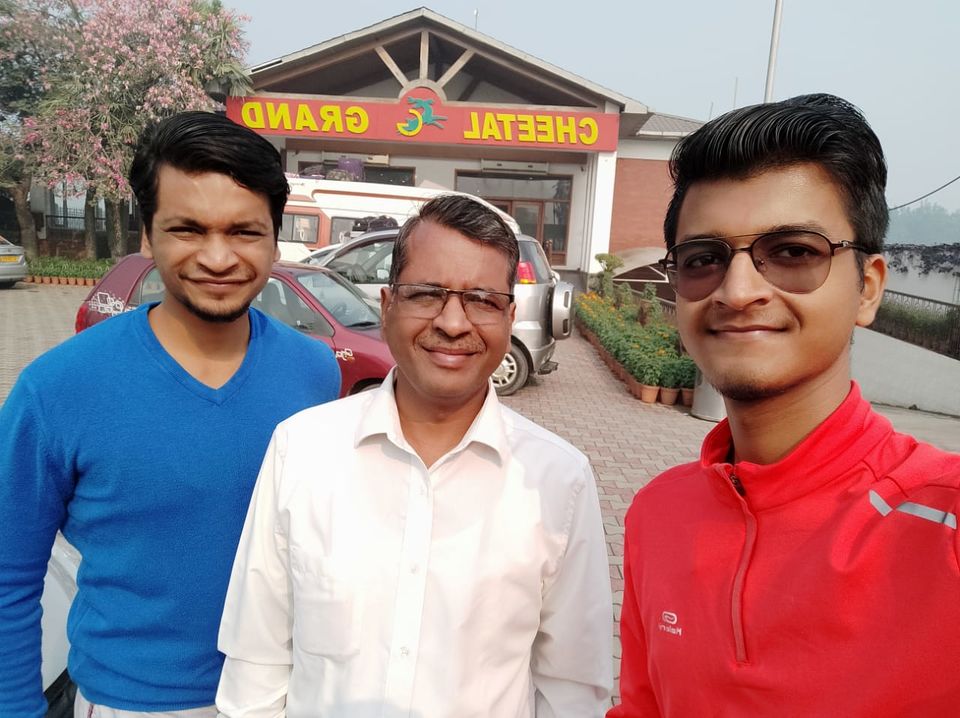 We reached our hotel (Hotel Ganga View) at Srinagar at about 5 pm. (No need to book the hotel before, as you can bargain well). We took some rest and then went to have a look at Alaknanda river. (It is a tributary of Ganga river).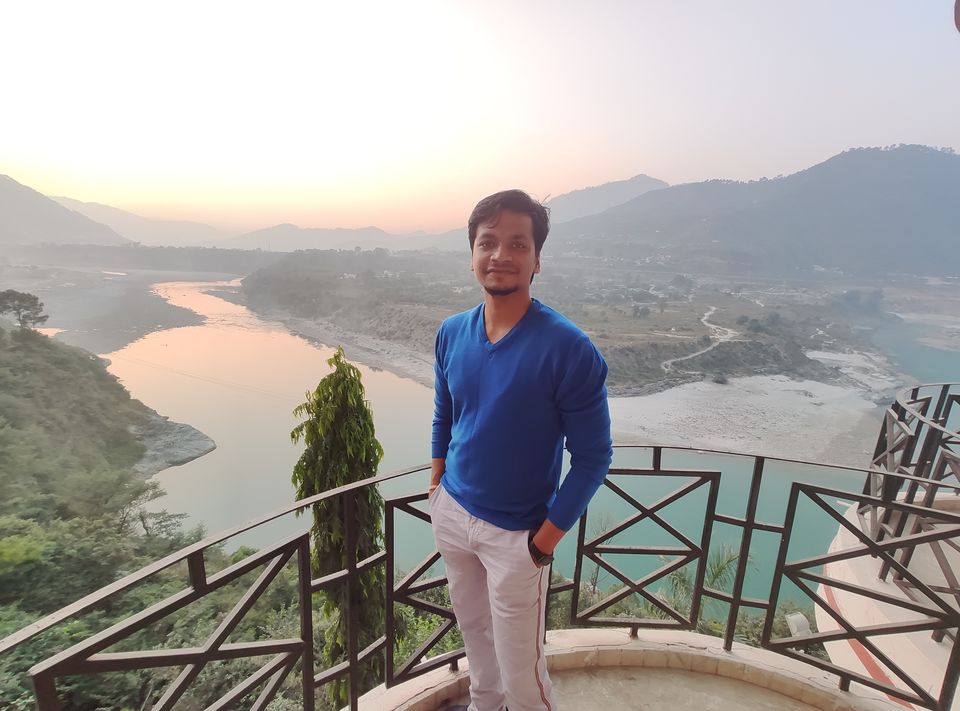 Post that we came back to our hotel, had lunch and slept as we had to wake up early in the morning the next day.

Day 2: Drive from Srinagar to Chopta (100 kms-4 hours), Trek to Tungnath and Chandrashila
We started our day by checking out at around 6 am. We had breakfast at a roadside dhaba at Rudraprayag. We reached Chopta by 10:30 am. We had already booked a tent (Himalaya Resort) for that day including dinner. We started out trek by 11 am.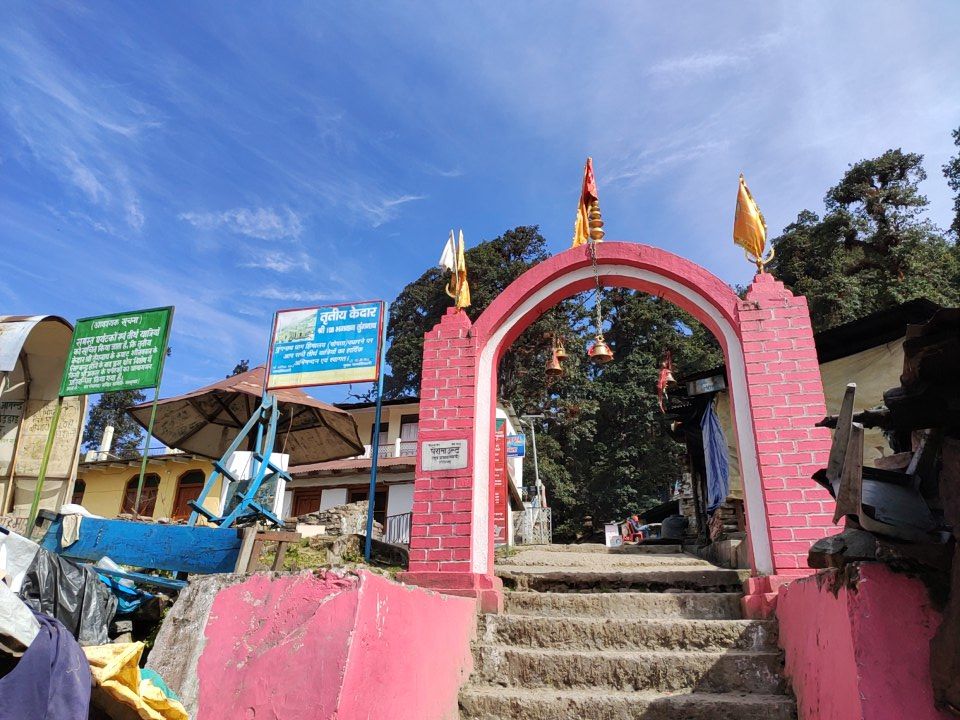 We reached Tungnath Temple (Highest Shiva temple in the world at 12000 ft) by 2 pm.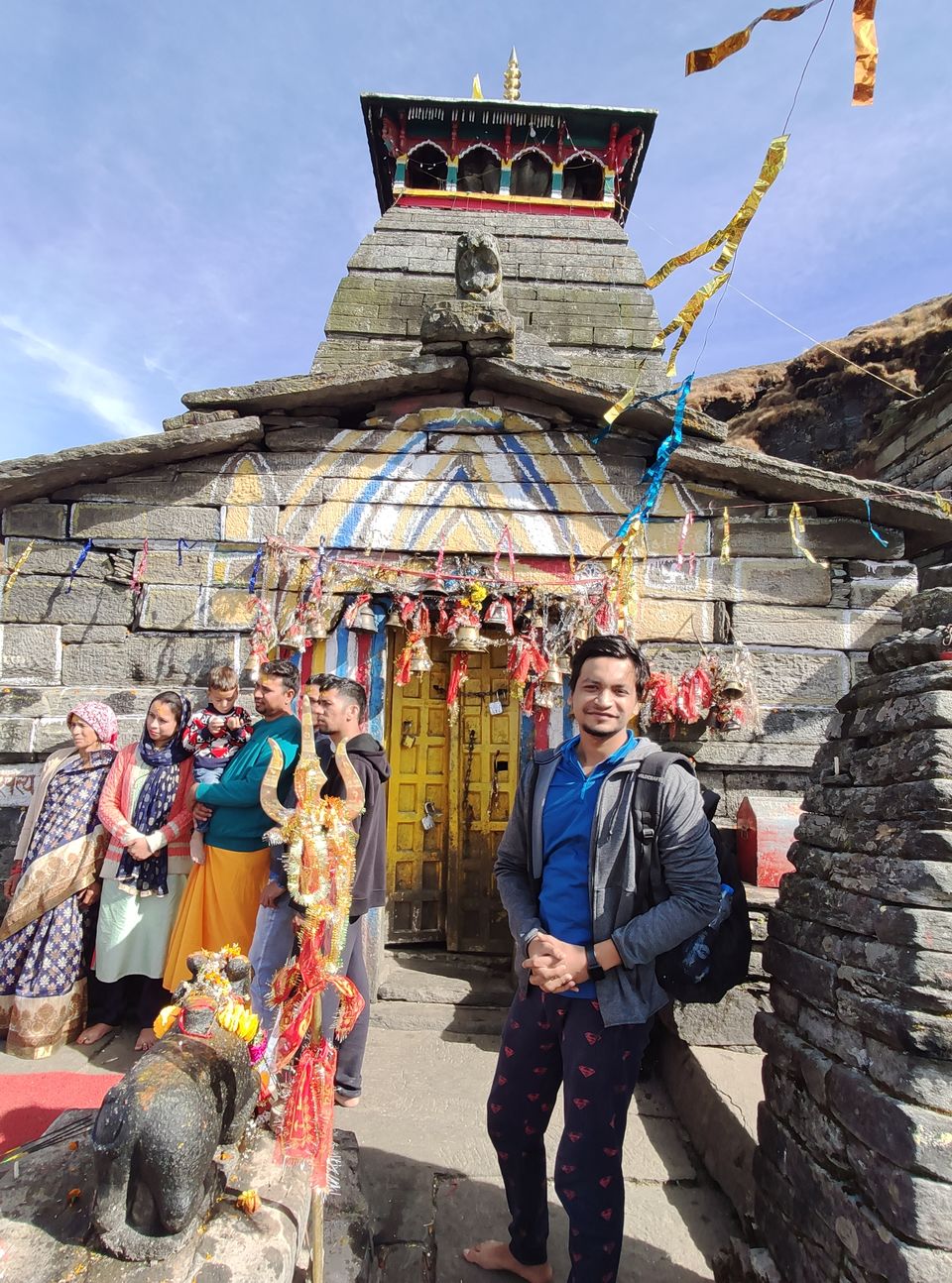 After witnessing the Shiva aarti, we started our ascend to Chandrashila peak (at 1400 ft) which took approximately 2 hours.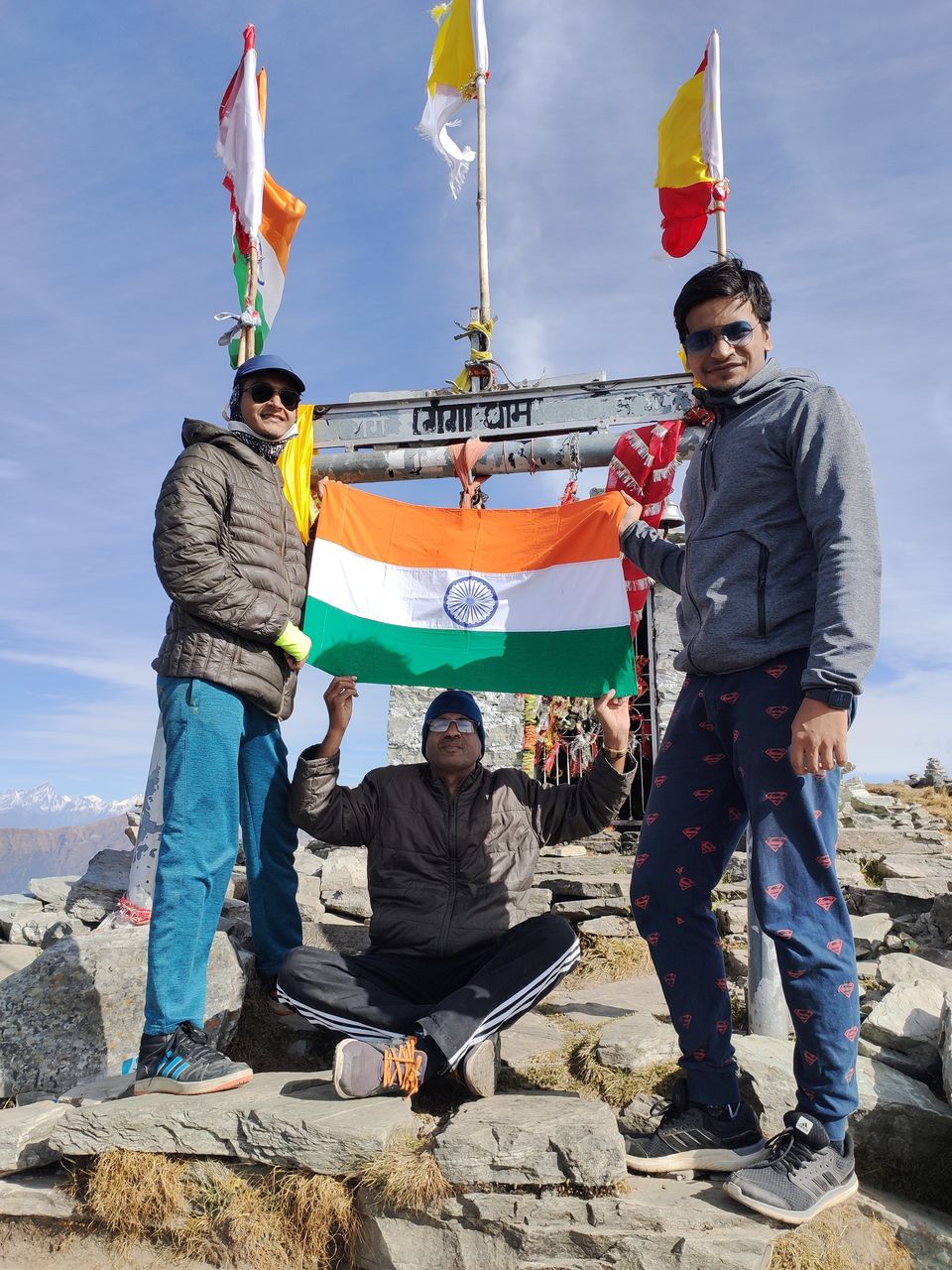 You can see the beautiful Himalayan range (Kedarnath, Chaumaka and Neelkanth mountains) from the peak and the temperature drops to 10 degrees.
We reached back to hotel in Chopta in the night had dinner and straightway went to sleep as we were dead tired.
Day 3: Drive from Chopta to Rishikesh (200 kms- 8 hours), Visit to Ukhimath, Rudraprayag, Devprayag and Rishikesh
We started our journey to Rishikesh, around 200 kms from Chopta after having breakfast in our tent and enjoying the weather.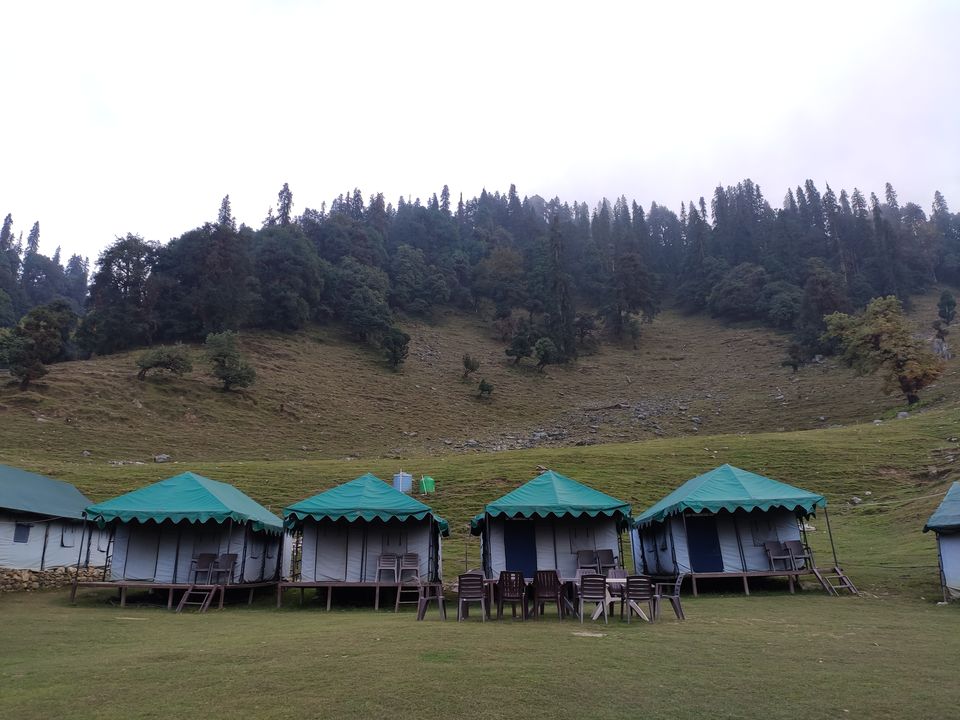 We had our first stop at Ukhimath and visited the Omkareshwar Temple. This is famous as the winter Kedarnath temple. Next we had a stop at Rudrapayag and visited the Koteshwar mahadev cave temple.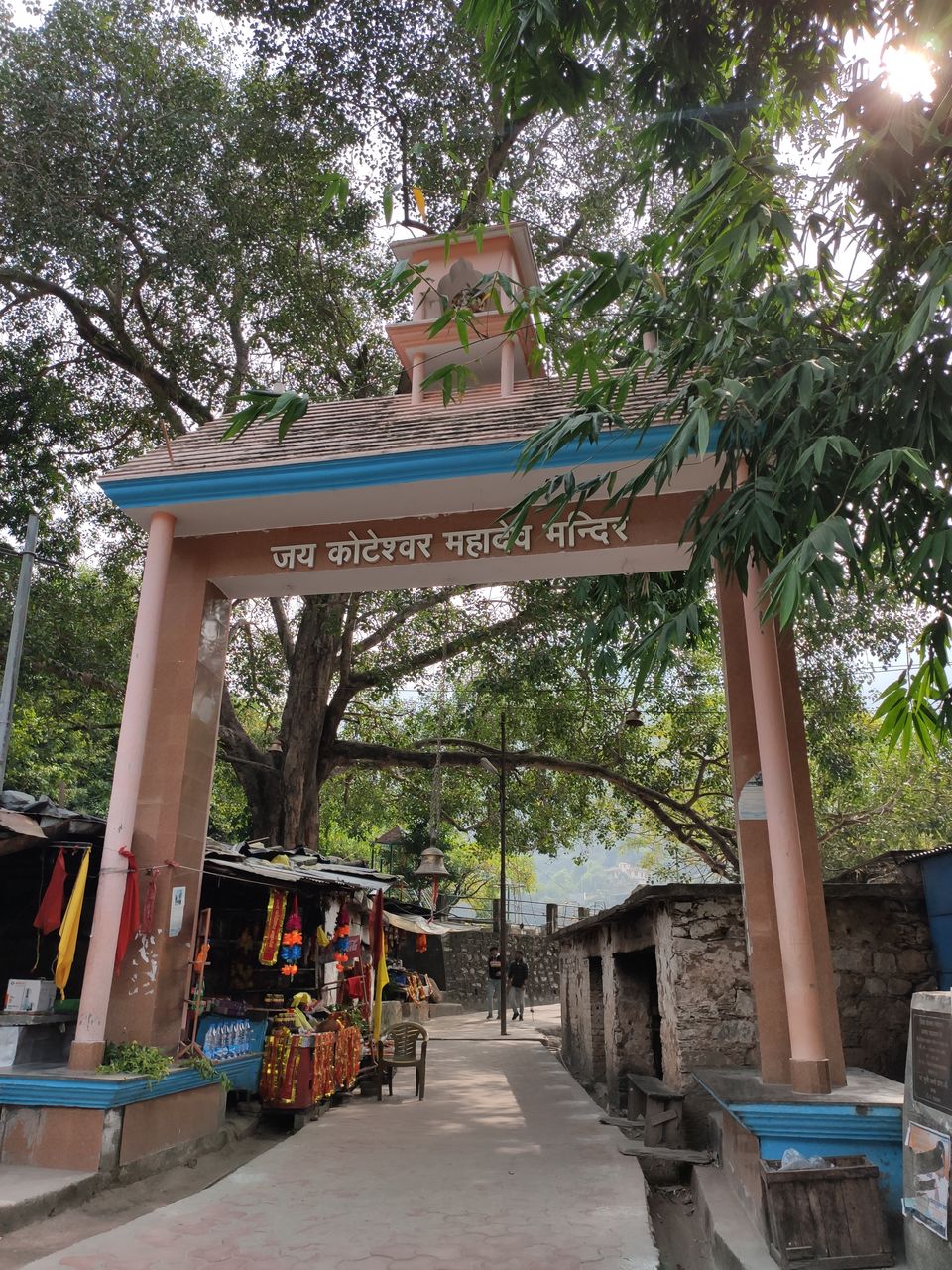 Next we stopped at Devprayag and had bath at sangam of Bhagarithi and Alaknanda river where actual Ganga river is formed.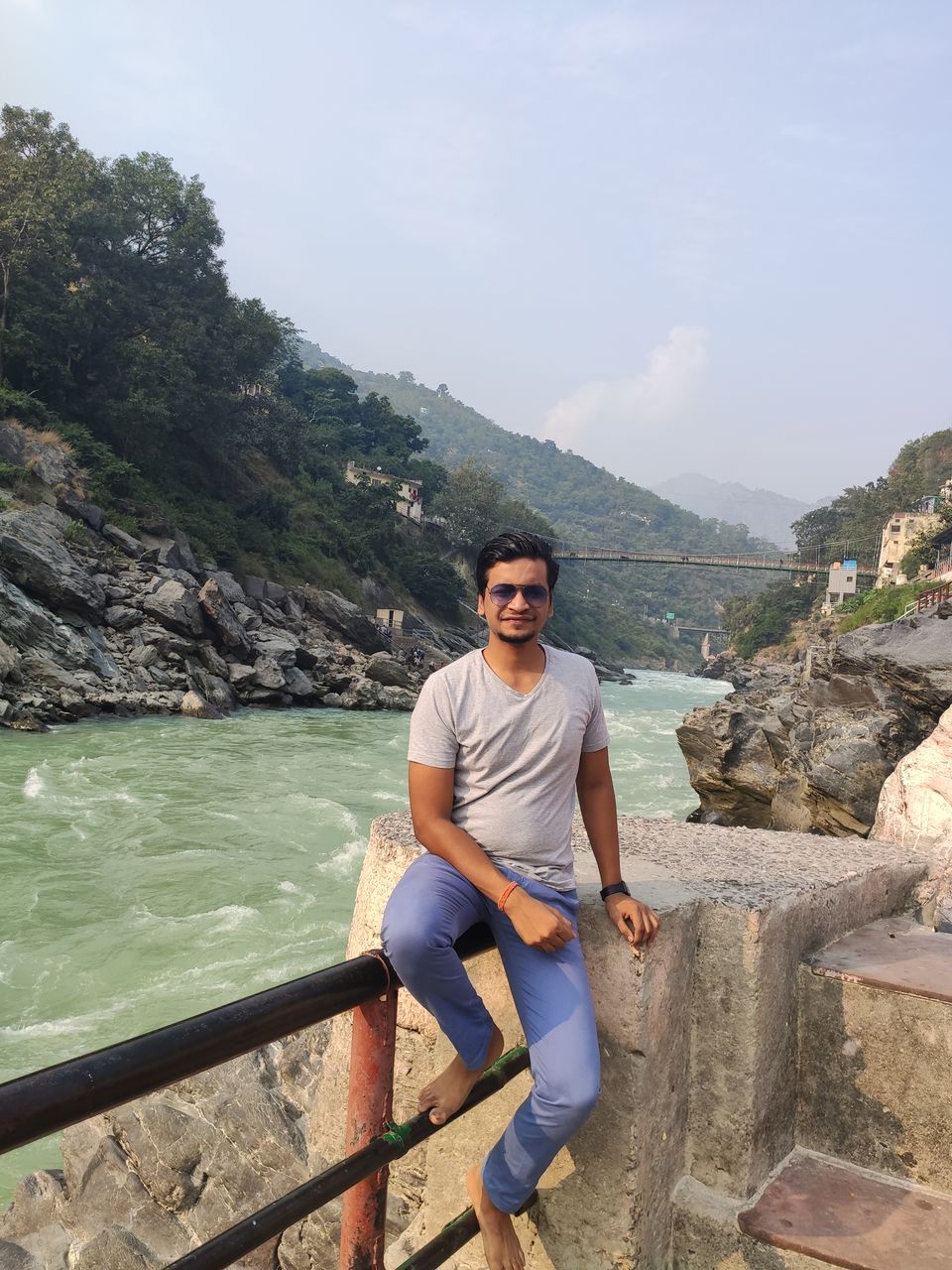 Post that we reached Rishikesh, checked into a river view hotel and went to attend the auspicious Ganga aarti. We had dinner at Chotiwala Restaurant and ended the day by having night stroll on laxman jhula.
Day 4: Drive from Rishikesh to Delhi (250 KM- 7 hours)
We began our day with authentic Chai and Breakfast. Went around for a little shopping and started our journey to Delhi with sweet memories.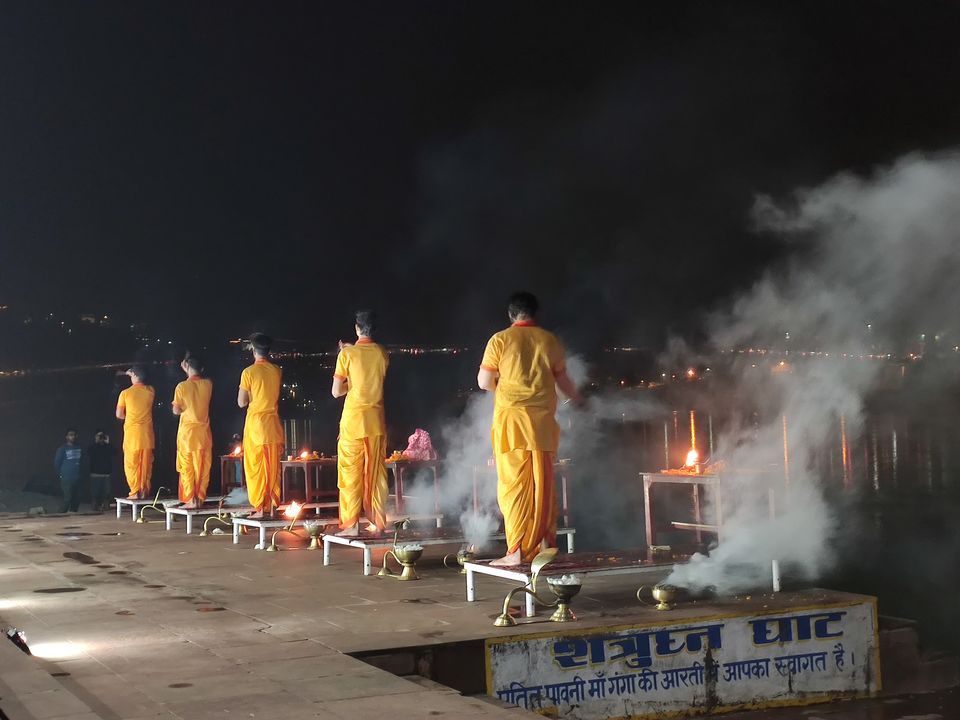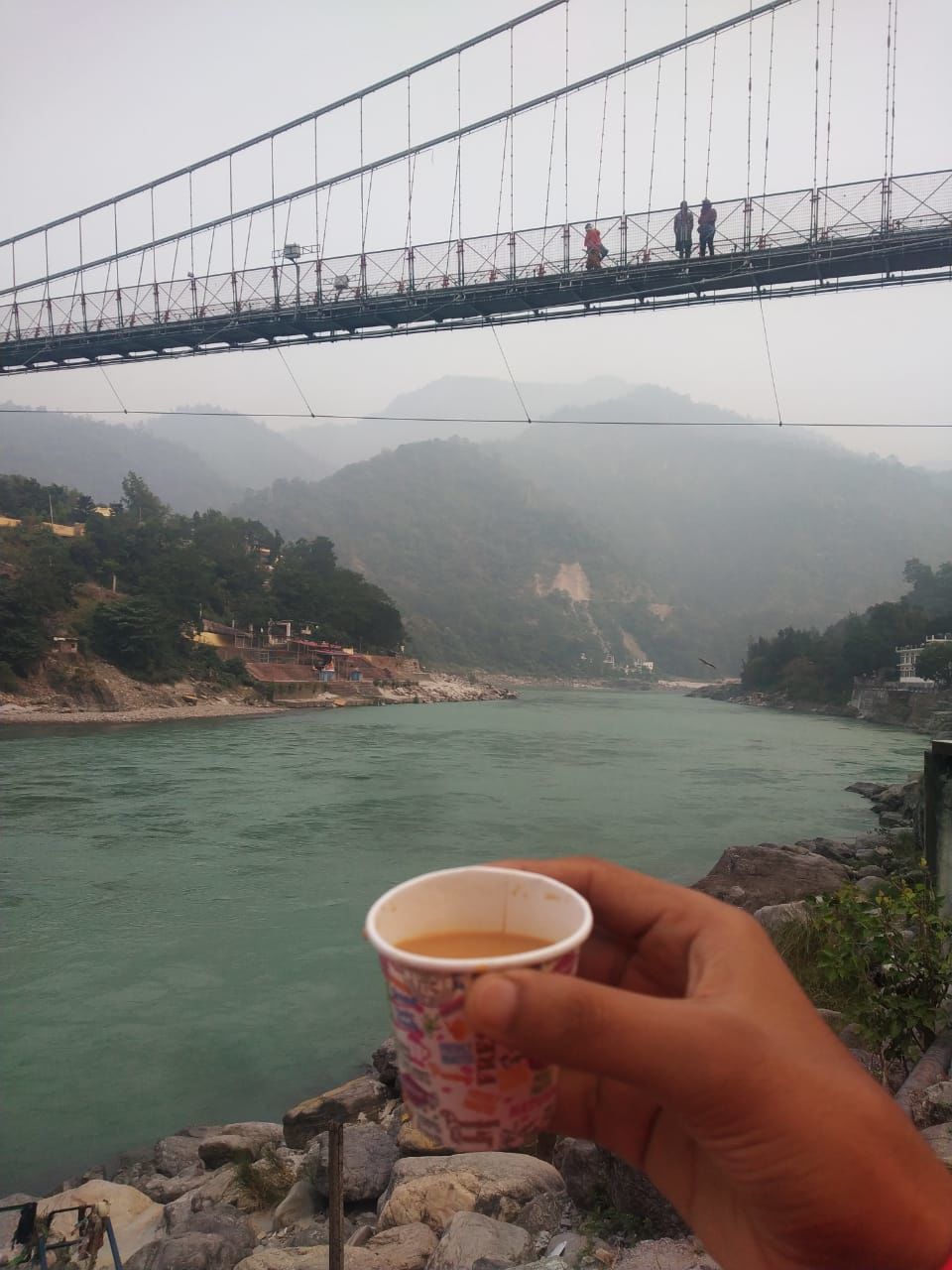 Things to note:
1. Don't forget to carry your sunscreen, Winter clothes and other important stuff as it has direct sunlight during day time and temperature can change at any time.
2. It is a beginner trek and suitable for every age group. (Trust me, I went with my dad and my brother)
3. The temple gets closed in mid November and reopens in April.
4. You will find snow from December to March but temperature gets very low and public transport will not be available.
5. Do book the Chopta tent in advance as it gets filled easily.
6. If time permits, also visit the Deoria Tal, for which you need to spare one more day in Chopta.
Happy Travelling
Robin Gupta (Instagram: PeakandTroughs)
Call in case of any querry or planning to go: +91-9971245125