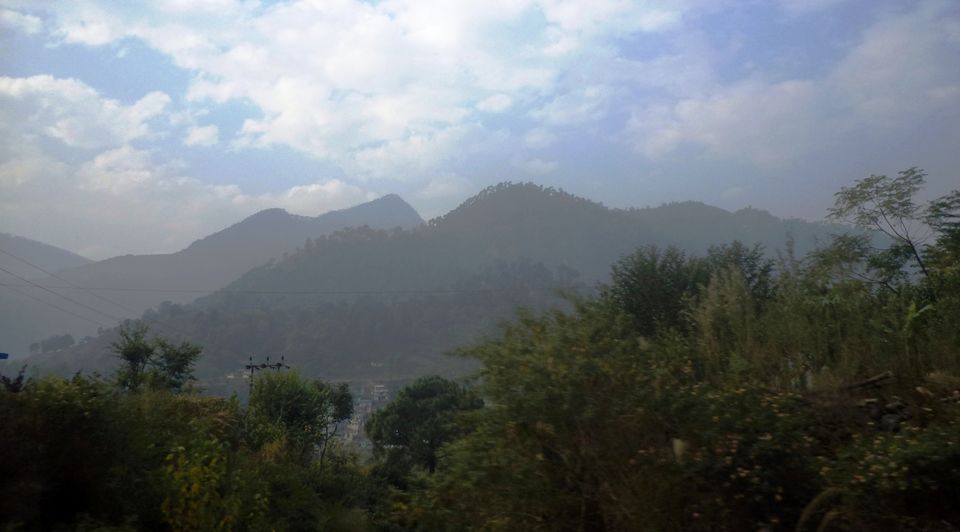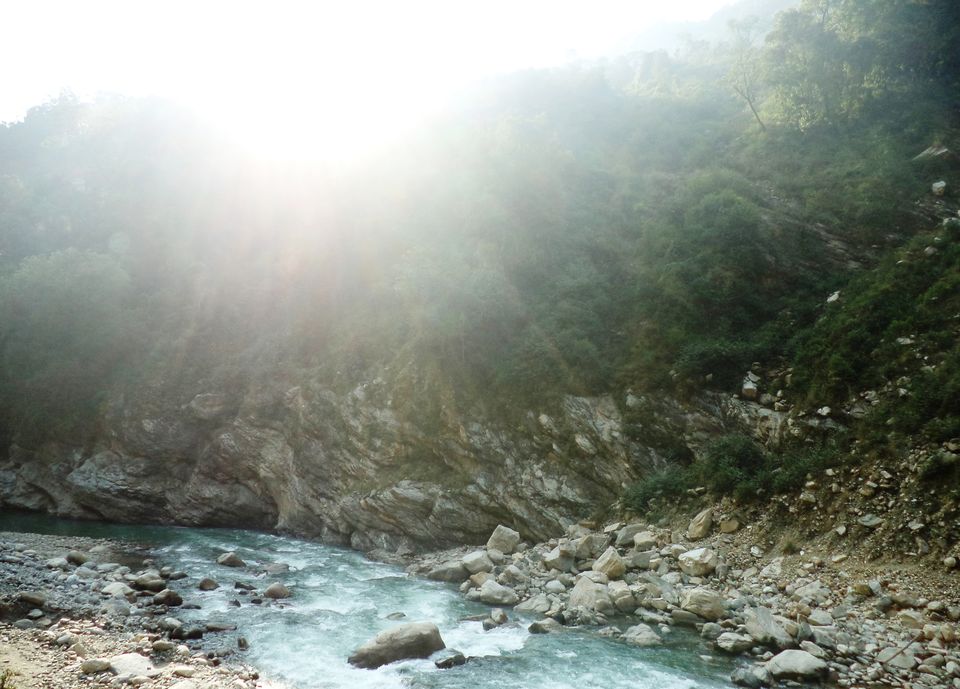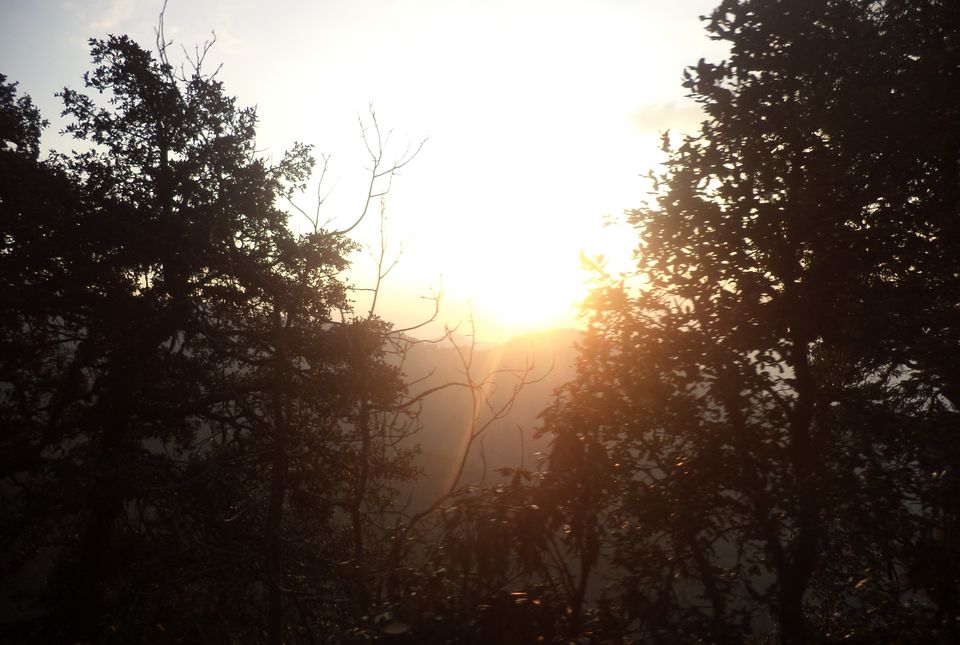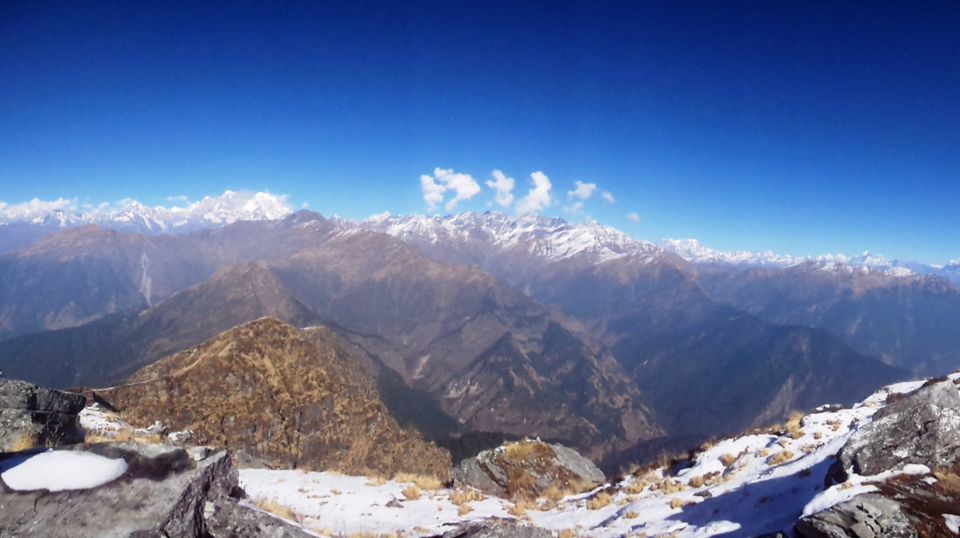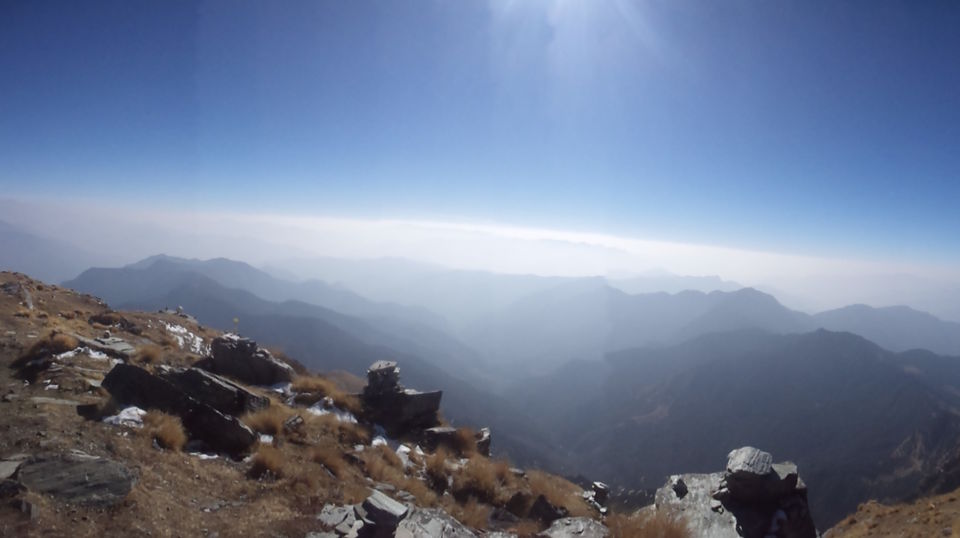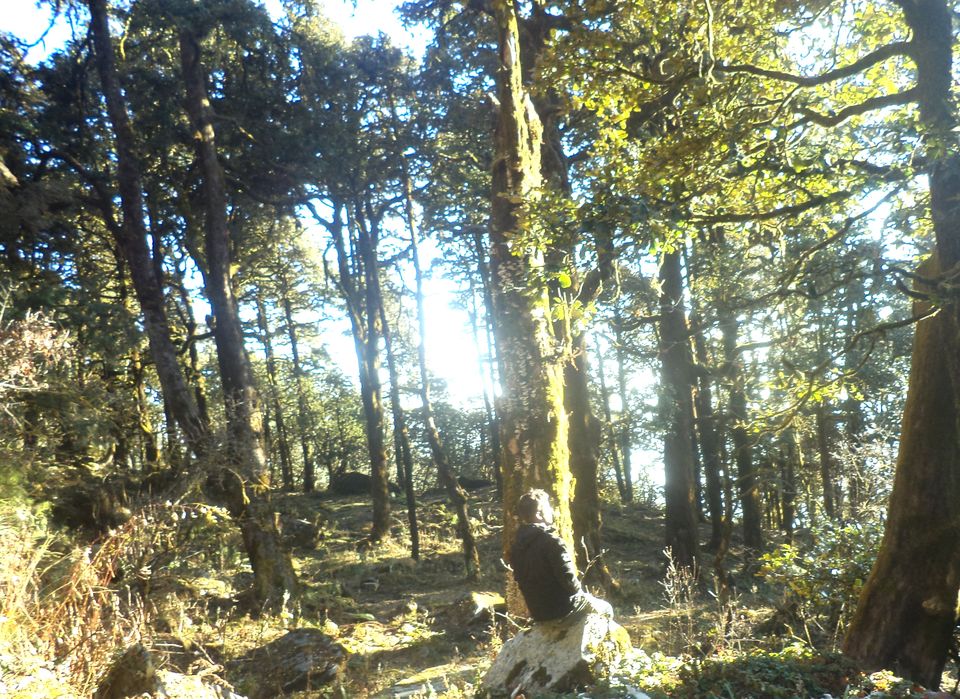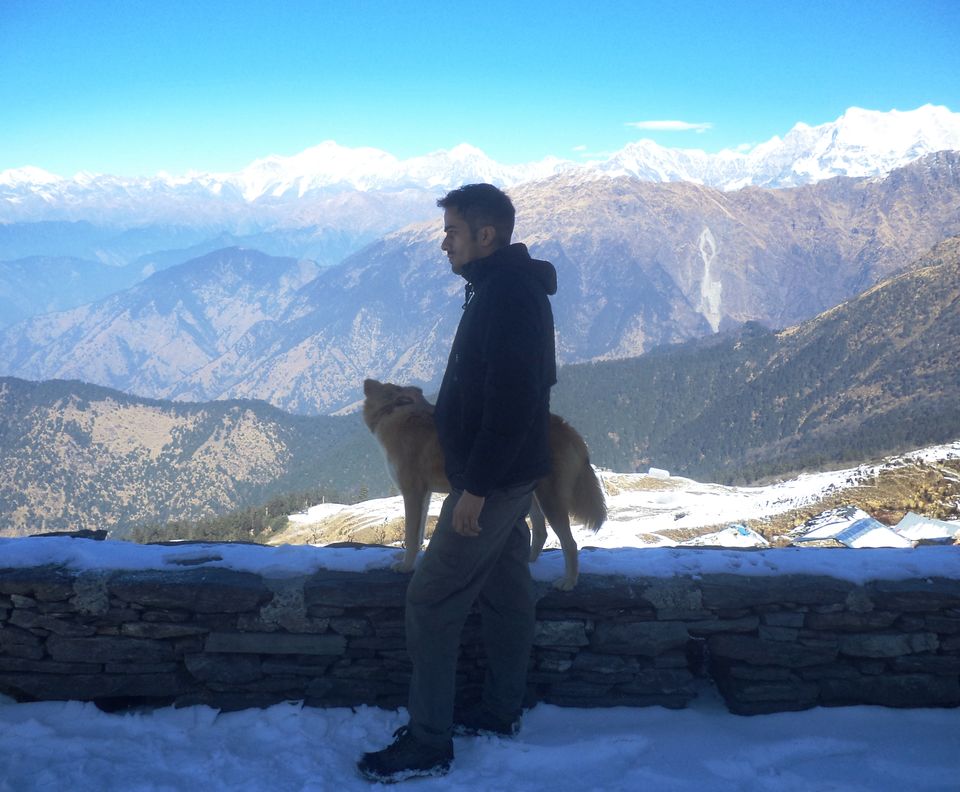 On a bike ride with a mountain man who I met half an hour ago, I tighten the scarf around my face as a shield from the freezing Himalayan air. As we head towards Gopeshwar for a 43 kilometer journey, a series of lesser ridges, sprawling through the forests await us. It's dark everywhere and the only natural source of light to my eyes is the sky full of stars and the Milky Way galaxy.
I could never ever imagine a night this beautiful. My heart pounds excitedly to thank the universe. "But how do I thank you, Universe?" I question. "Just be happy. Because whatever you give out to me, I echo that in eternity," it replied.    
REWIND: Two evenings back...
With a bag packed with all the stuff I need to survive a big fat Indian wedding in Lucknow, Uttar Pradesh, I rush to board my train from the Anand Vihar Terminal, New Delhi. "19:35 Mani Arora, S3 54" reads the IRCTS SMS. And "23:35" says the notification board at the railway station, about the arrival time of the same train. It's delayed.
I do not have the patience to wait for the delayed things. Nor could I afford to waste another weekend of my life. With a half-baked plan in my head, I board a bus to Rishikesh and from there, I intent to reach Tungnath - world's highest Shiva temple. That's the damn best thing about travelling solo - the only person you need consent of is you!
Getting out of Delhi is tough. Especially for the people who don't gel up with this city so easily. It doesn't let you find ways to go away from it. But Patience! Patience, my love.
Here's my complete journey to Tungnath, Chandrashila and way back through various places, with various people - in pictures and words.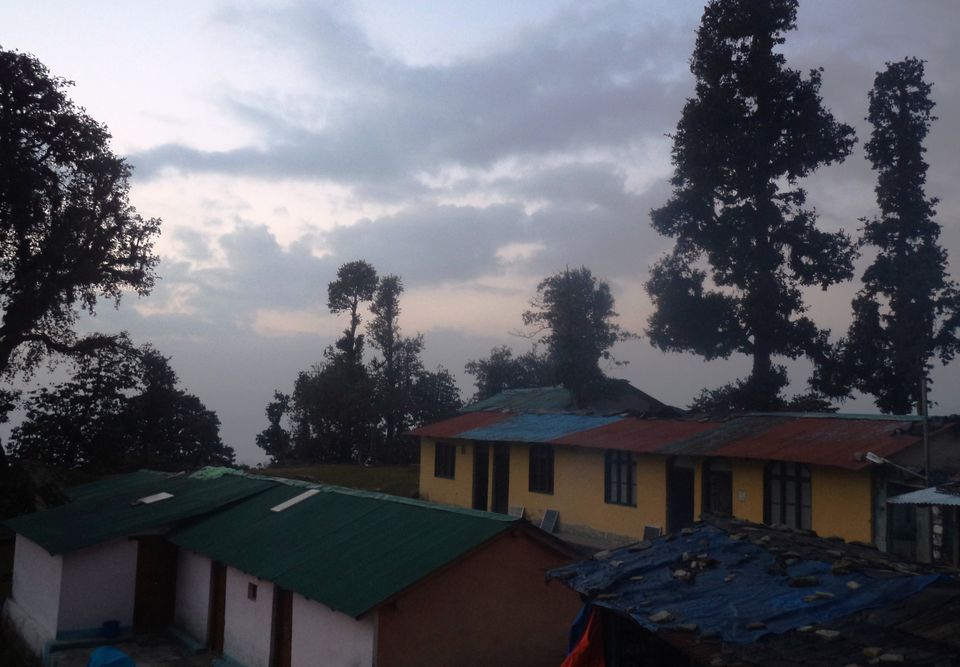 Sunset in Chopta
There are huts/rooms/lodges in Chopta (the base camp for the Tungnath trek) which can be booked round the year.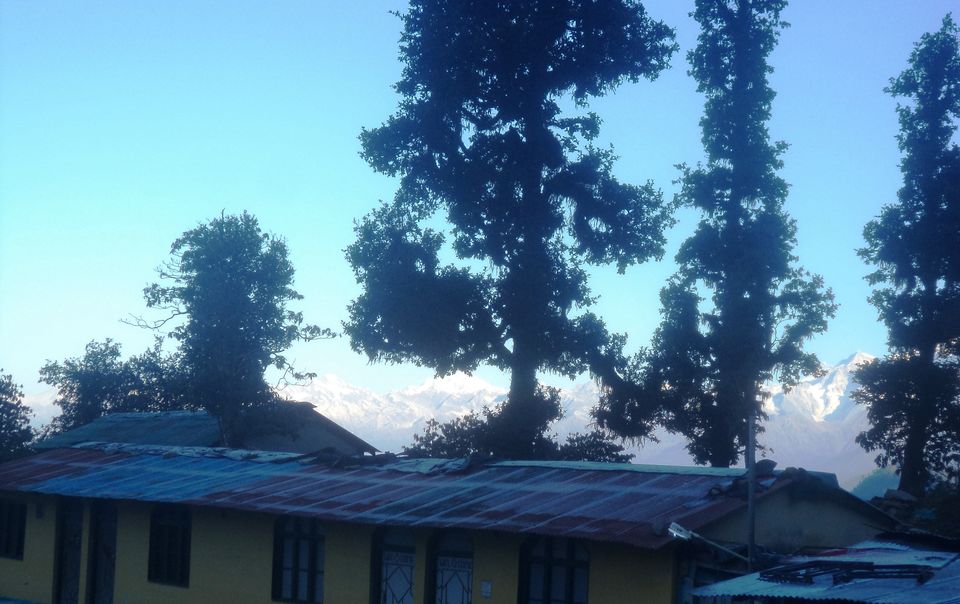 Sunrise in Chopta
Chopta is well-connected to the other parts of Uttarakhand through a smooth motor-able road. Reaching Chopta through public transport can be a little difficult during the off-season since the kapats of the main Tungnath temple get closed during the winters because of extreme weather conditions.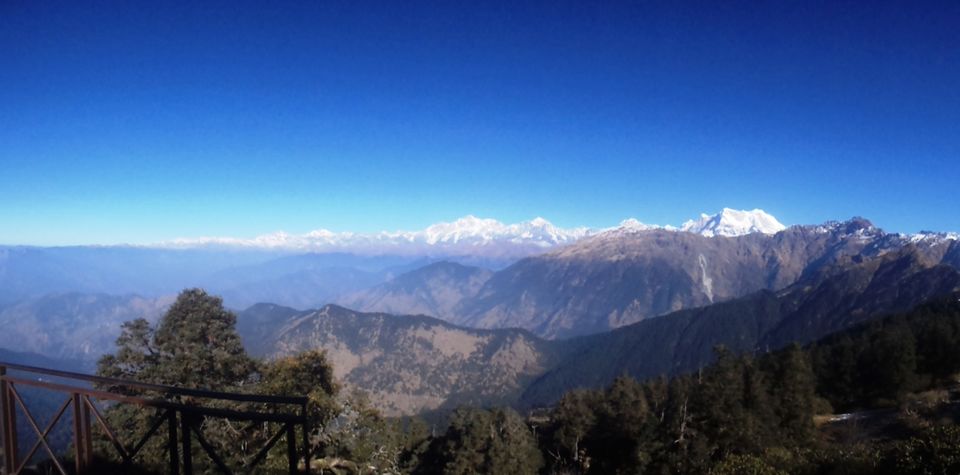 The Chopta-Tungnath trek is one of the easiest treks in the Indian Himalayan range. The majestic peaks of  Panchchuli, Nanda Devi, Nilkanth and Kedarnath (in picture) are all clear during the course of 3.5 km trek.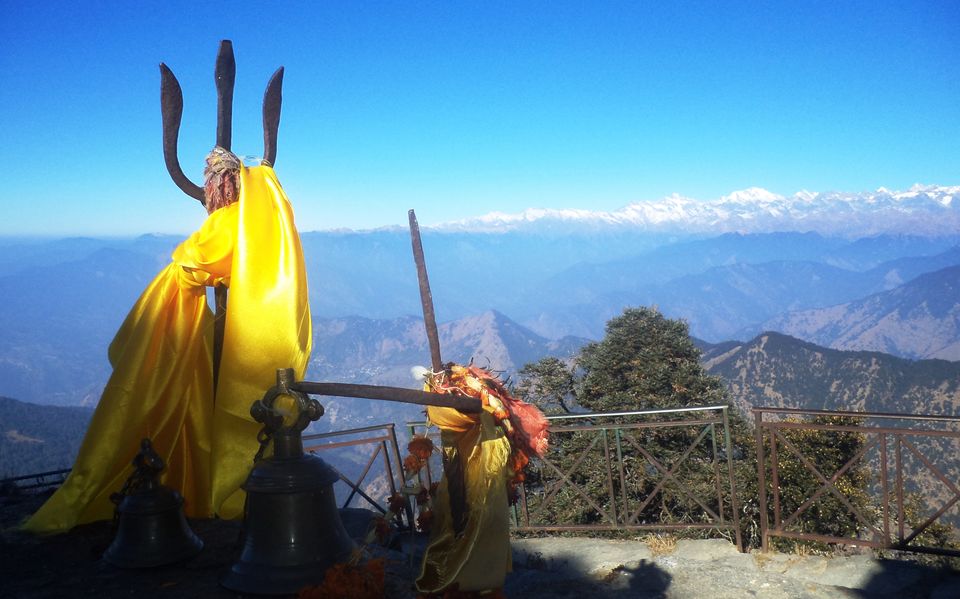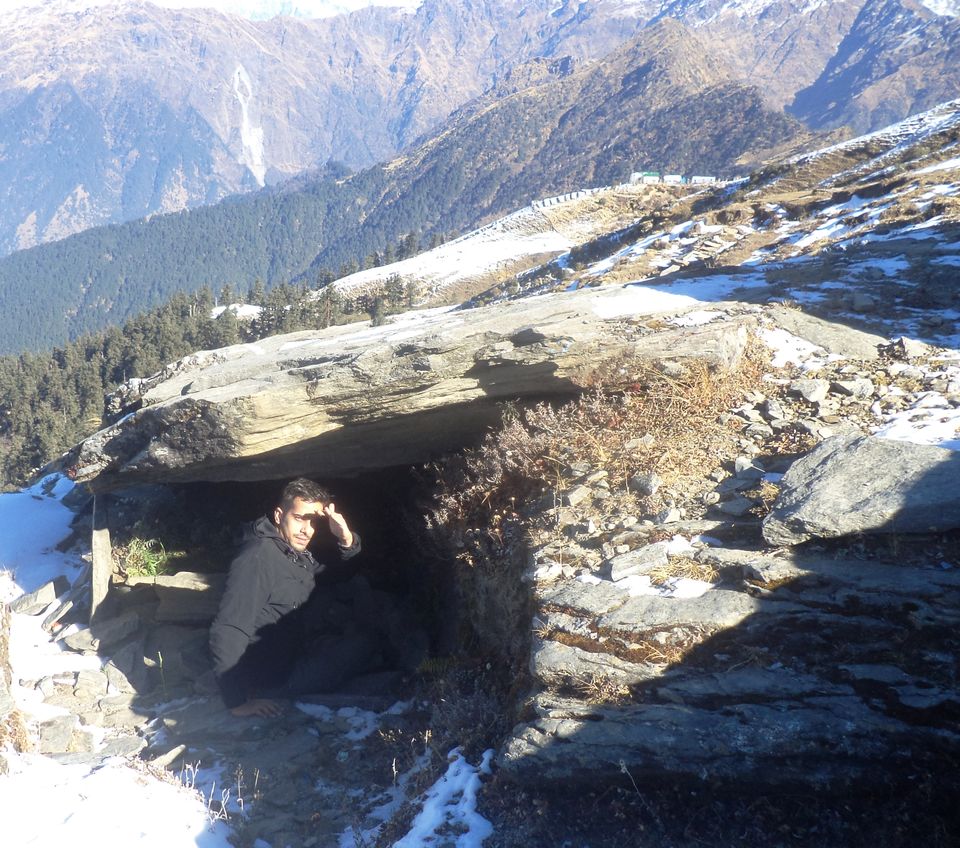 "A deep cave in the mountains. When I got in, I knew I'd spend some time and get out, healed by the serene darkness. Just like we get in and get out of some circumstances in life.
I did leave the cave. But a cave is still in me."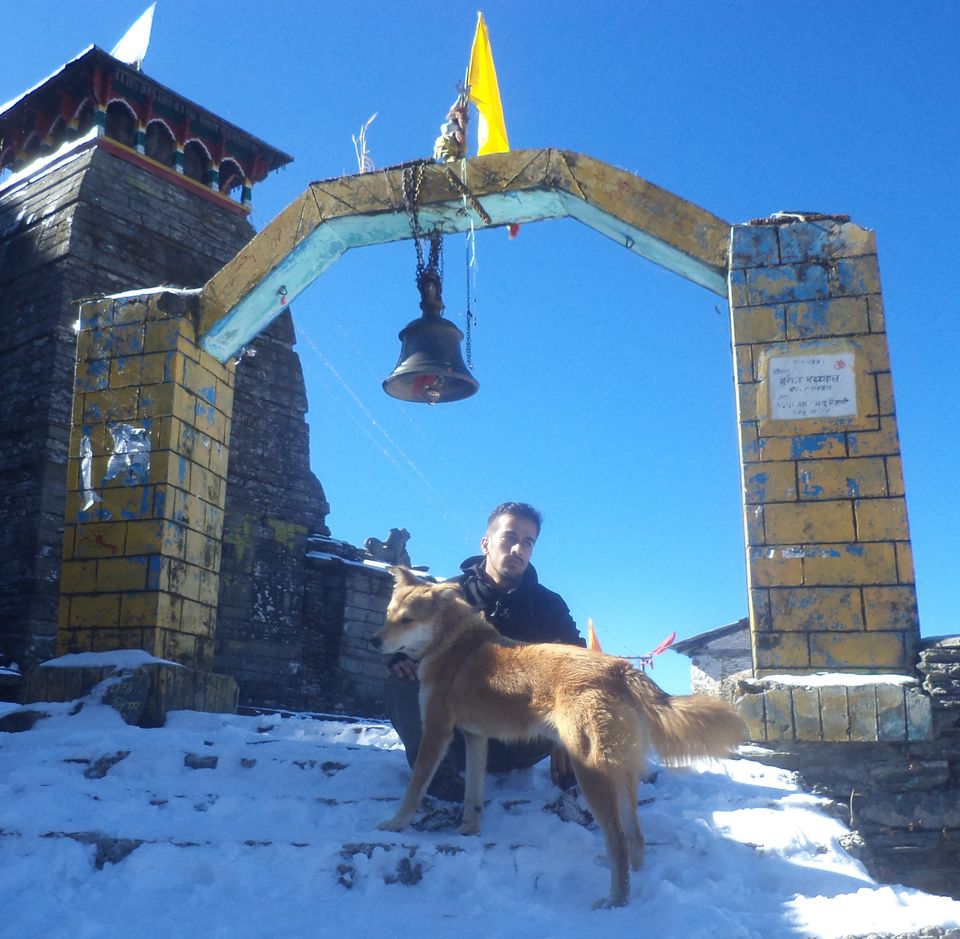 And this domestic creature led me to the wildest peaks of world's highest Shiva temple - Tungnath.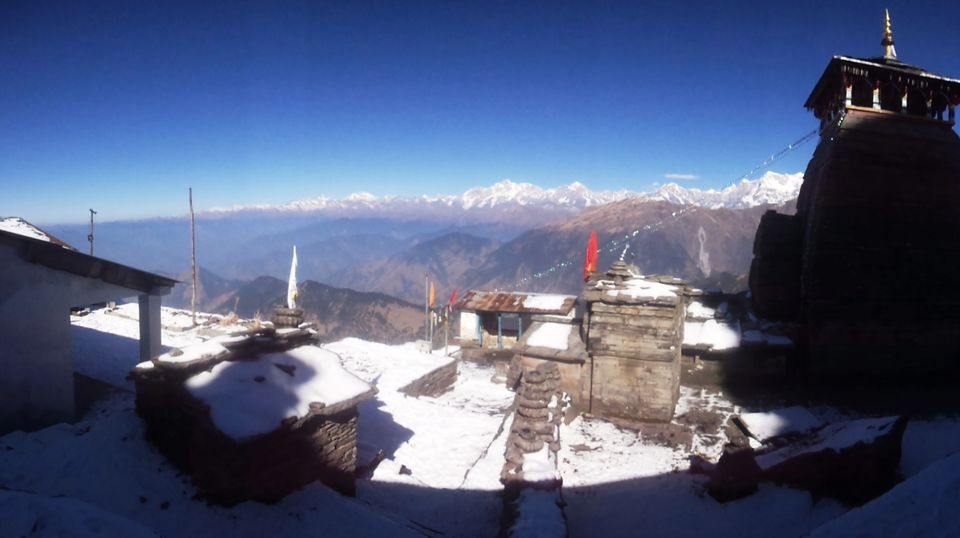 Tungnath - at a majestic elevation of 3680 metres.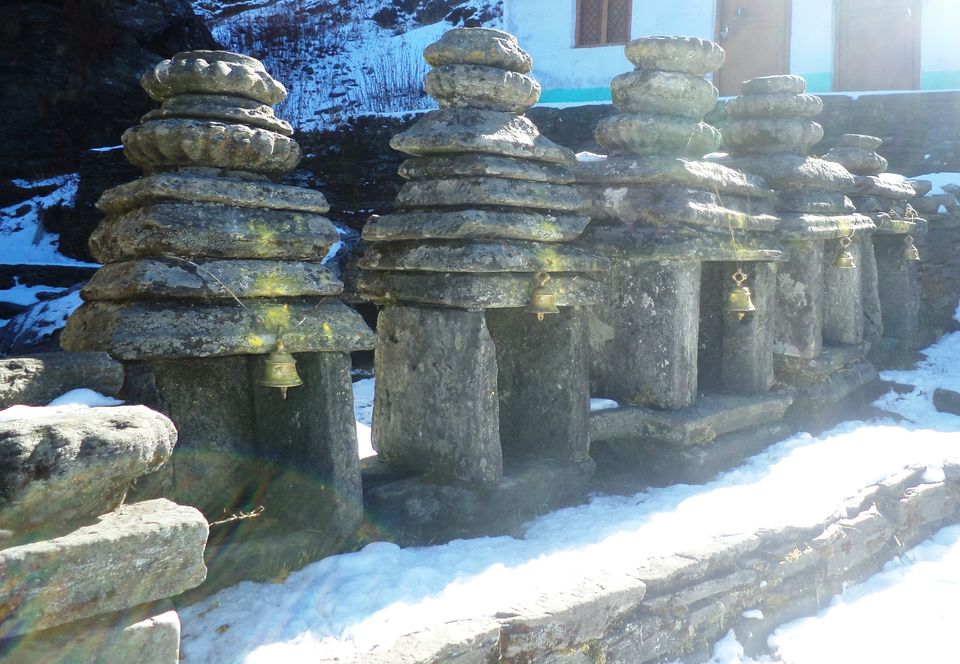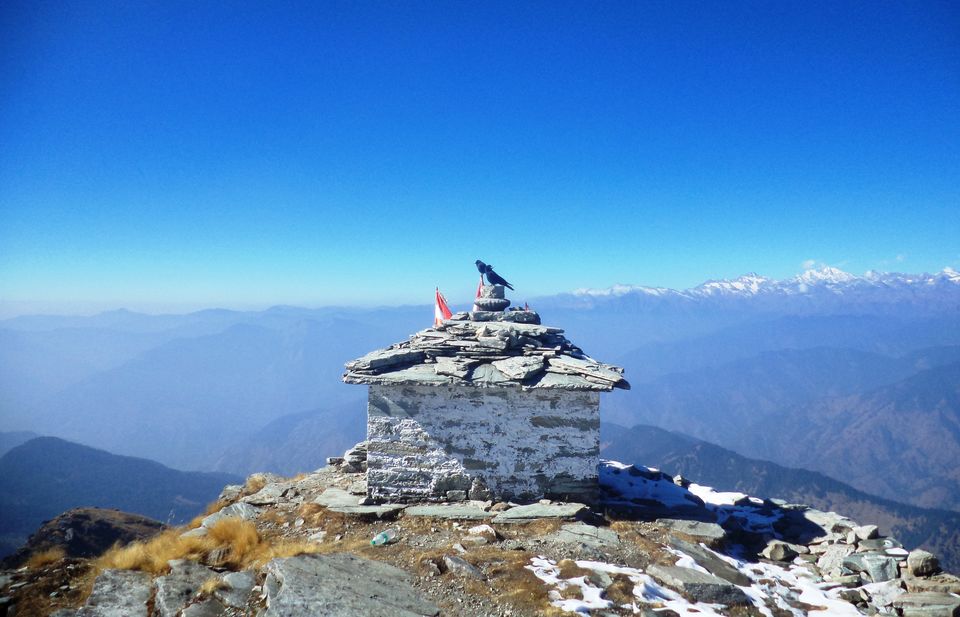 With flawless skies and a revitalizing breeze, Chandrashila Peak, at an elevation of 4000 metres above the sea level, allows you to breathe in these stunning Himalayanscapes.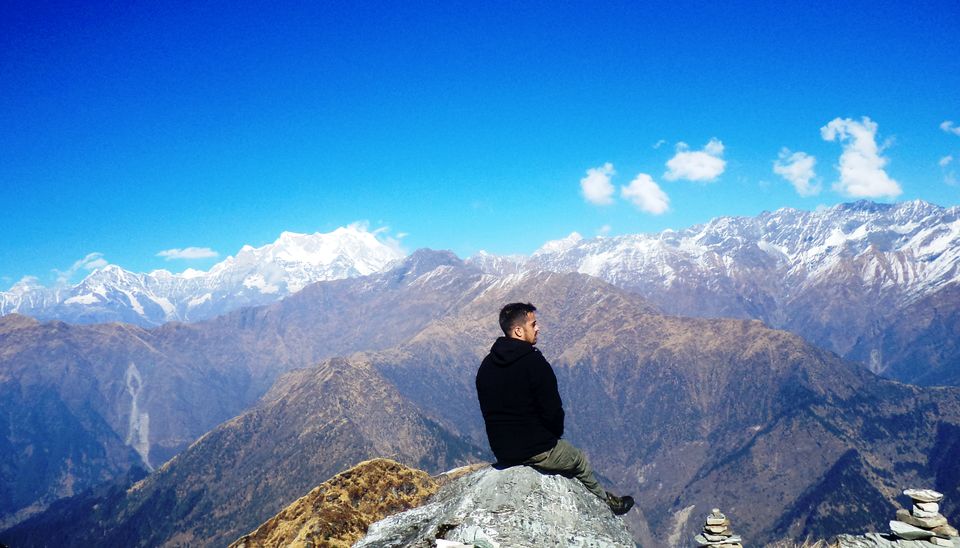 "The universe is continuously responding to who your heart believes you are. During such times, you must travel in the direction of your fear, letting go of your mind."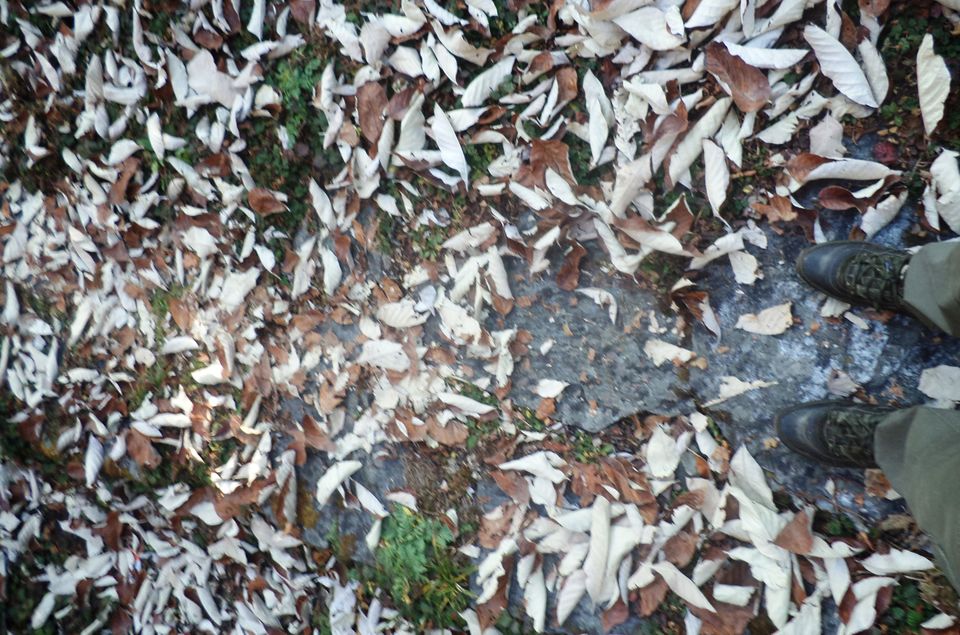 On my trek back from Chandrashila, I took the route less travelled and found more beauty.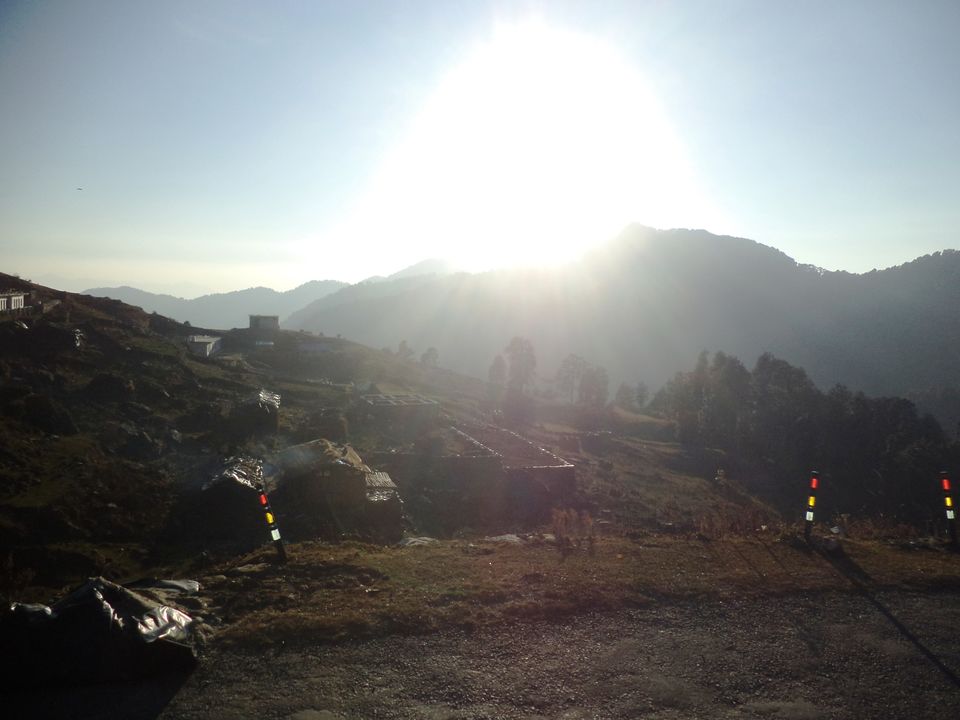 And the route led to Bhulkan, a small settlement, which is around 2 kms from Chopta. I found this place a little lesser commercialised than Chopta and with some better scenic views.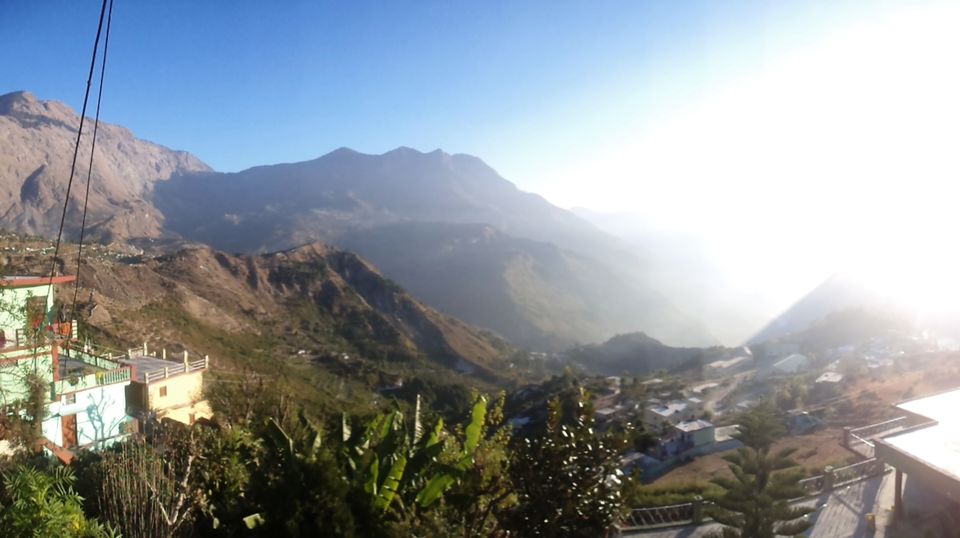 Morning view from my room in Gopeshwar.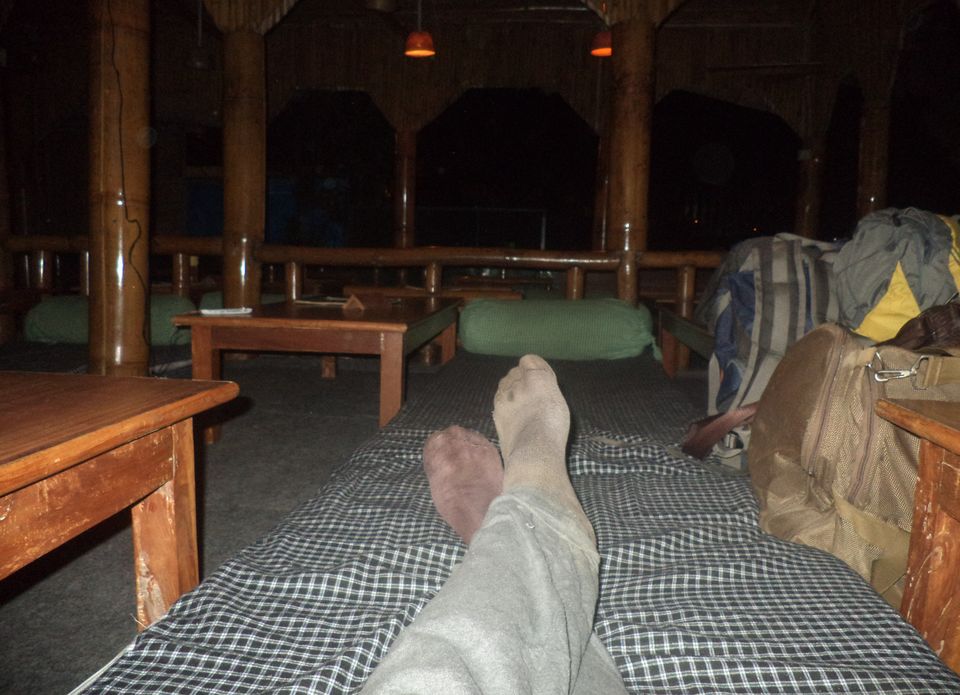 "Here I come to breathe in the Ganges-kissed mountain air. Rishikesh be my final destination."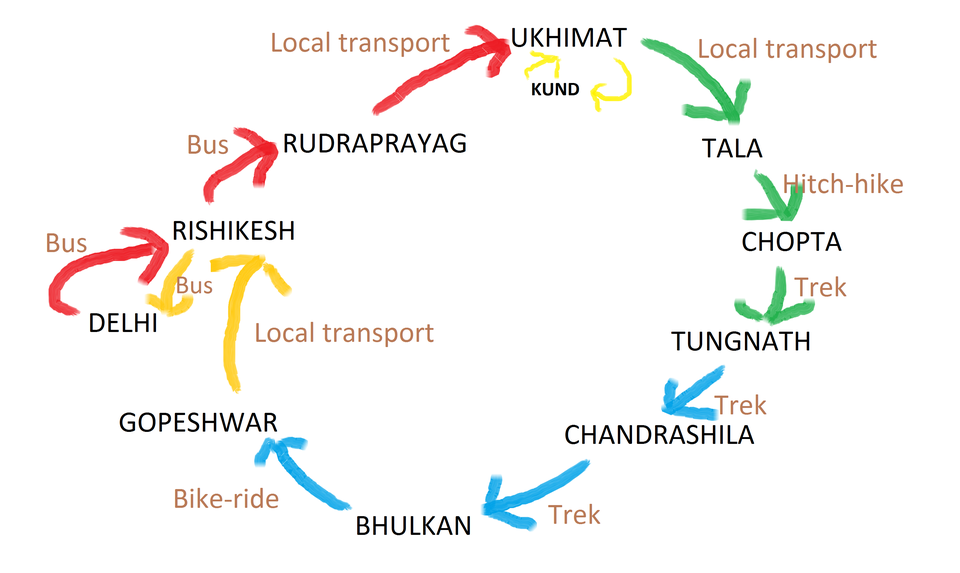 "And when you come home, home may still be the same,
and yes, you may go back to the same old job,
but something in your mind will have changed.
And trust me, that changes everything." - Unknown
Mani Mahesh Arora on Instagram: manimahesharora