Deoria Tal was never on my wishlist.. To be honest, I had never heard a place called by this name in Uttrakhand until I overheard the conversation of my sister's friends who visited our place early this month. Uninvited, I joined to hear their very exciting stories and somewhere in my mind had already started planning my next long weekend destination pick.
Being a morning person, I started my journey by 5.00 a.m from New Delhi on 13th April 2017, with a halt of half an hour at Haridwar for a quick dip in the holy Ganges. I reached Ukhimath by late evening. Though no prior bookings were made, I managed to get a night stay in a local guest house there.
Next morning, after seeking blessings at the Omkareshwar temple at Ukhimath, which is the primary winter abode of Kedarnath, Madhyamaheshwar and Tungnath; I headed to Sari Village- the base point of the trek to Deoria Tal. Reaching Sari Village, I had my sumptuous brunch of Parantha and Chai at a dhaba and tightened my shoe laces for the 3 Km trek to Deoria Tal.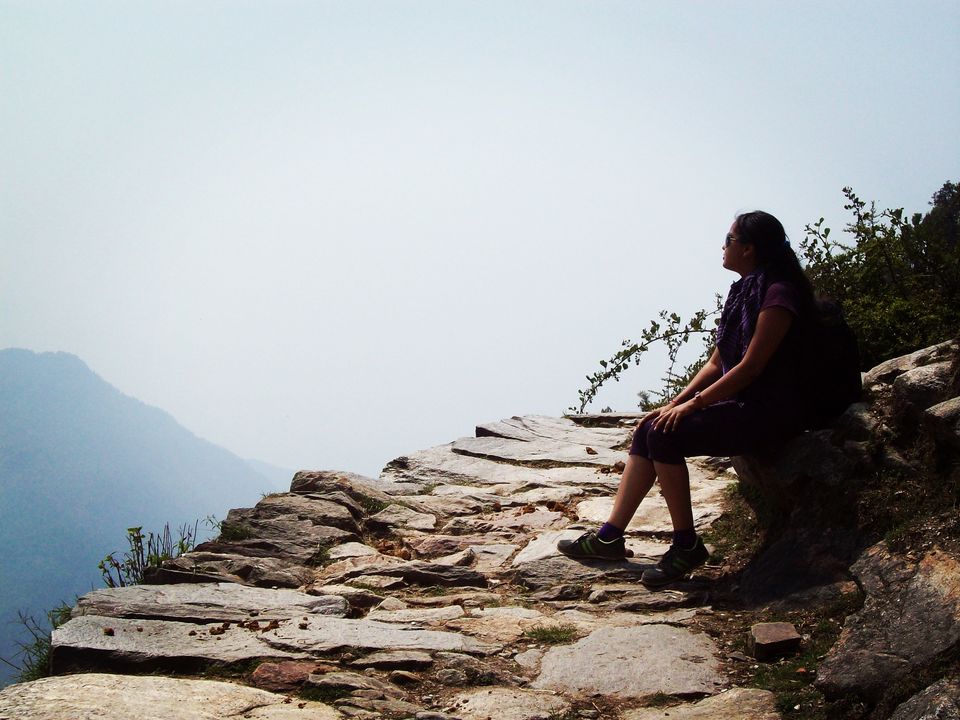 The trail was beautiful and inclined and so was the passion in my heart. Trekking amidst the beautiful red Rhododendron flower trees was intoxicating. It felt that the nature has its own way of welcoming its lovers. It was a pure delight when I was offered juice of these same flowers at a trek side shop. Believe me, I had never tasted any drink better than this in my life.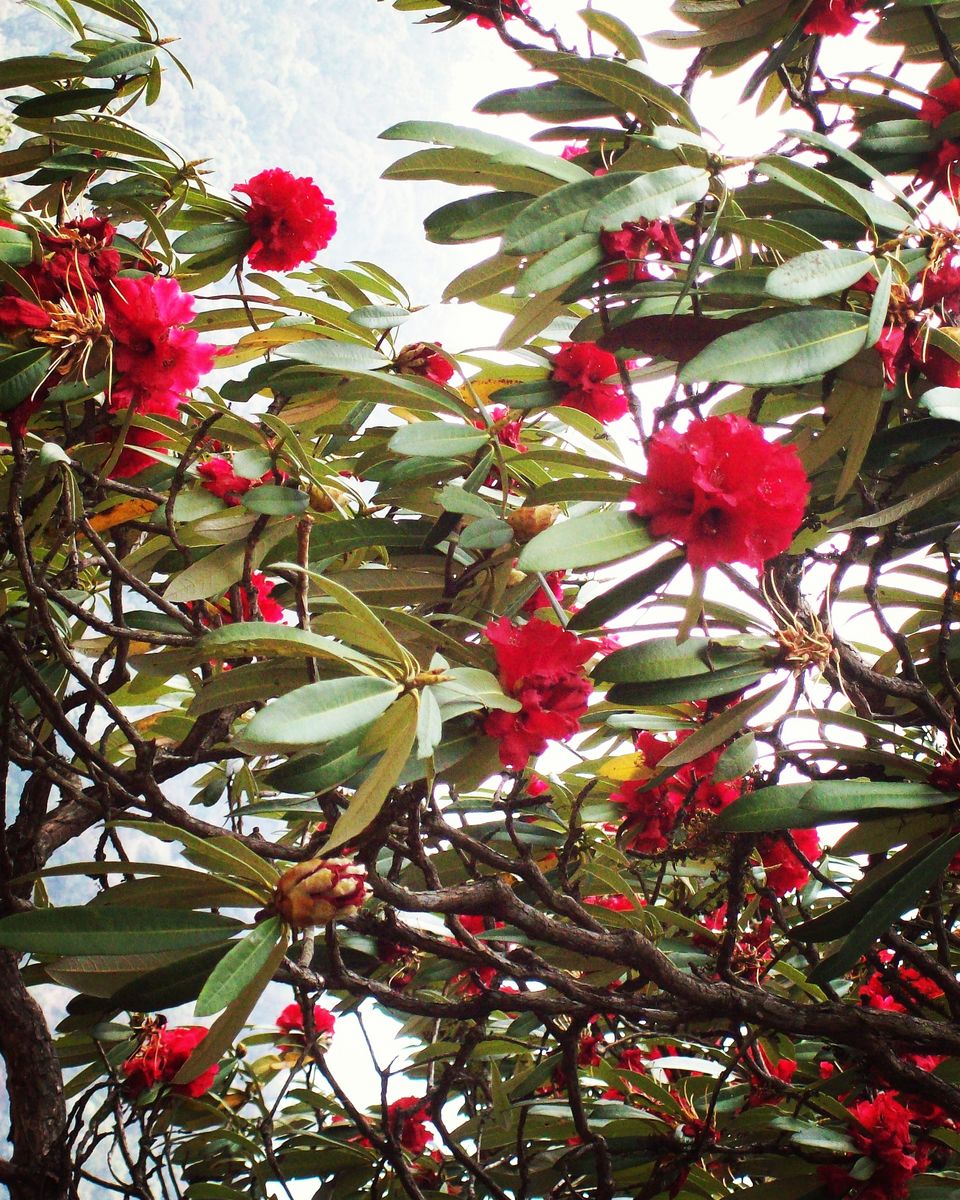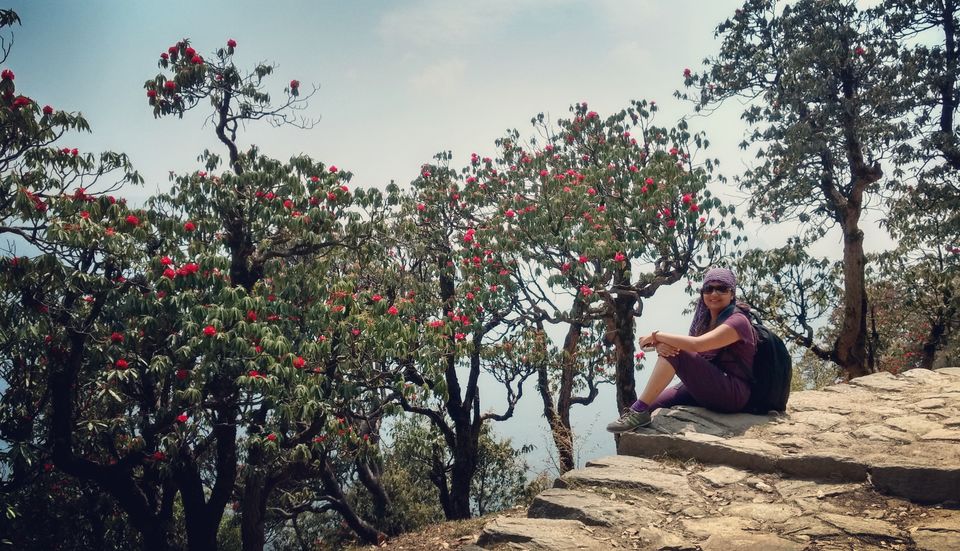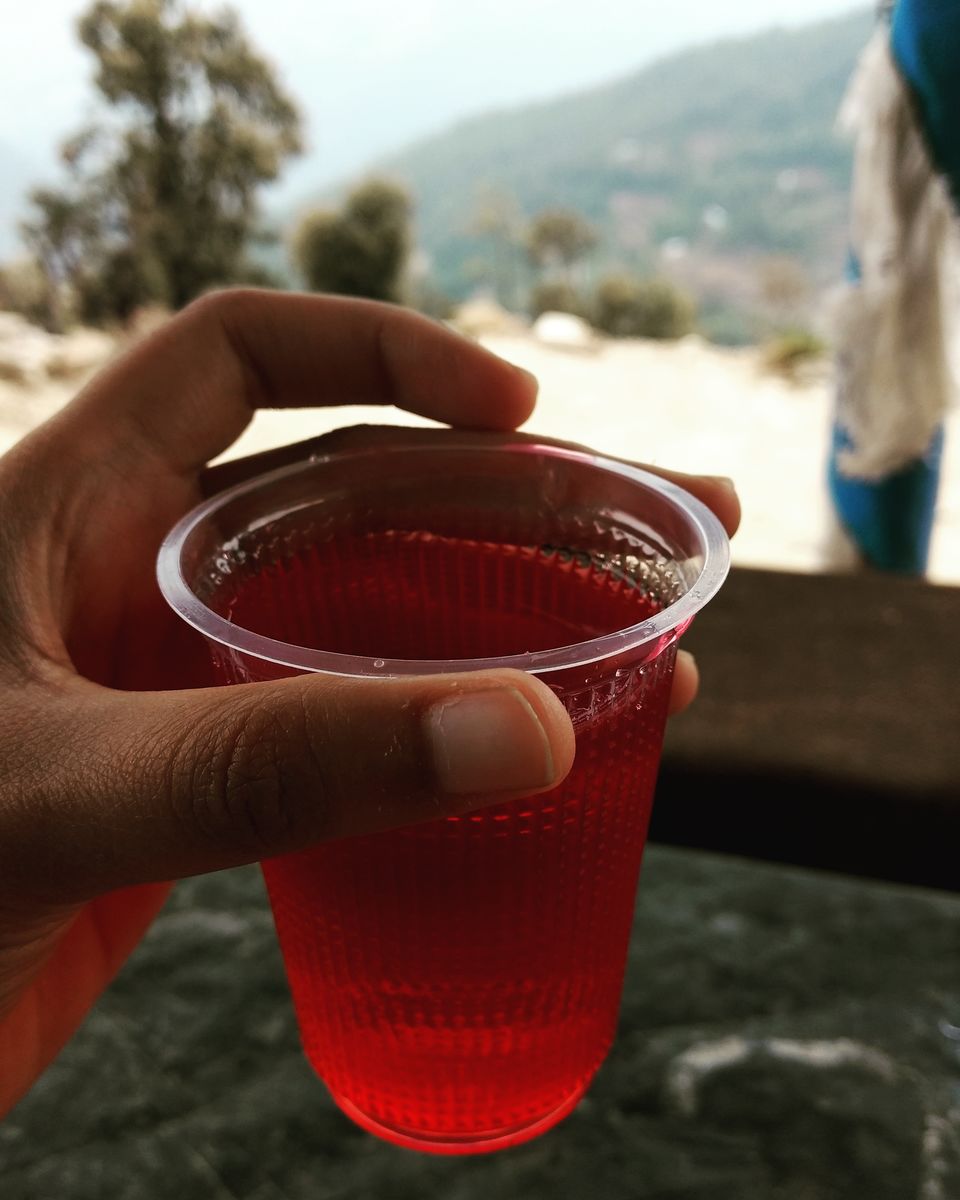 I was completely awestruck by the sight of this magnificent lake called Deoria in front of me after a trek of couple of hours. The view of this silent green lake surrounded by beautiful red Rhododendron trees with the snow clad peaks in the backdrop was breath taking. I sat there in the meadow engulfing the view of this beauty a lot in my soul and a little in my camera. The sheep flock jumping beside me, the shepherds running behind them, the blue tents being set for the night camping, the ripples which kept moving in the lake distorting the reflection of Chaukhamba peak now and then all seemed like a part of childhood fairy tale which I wish never ended.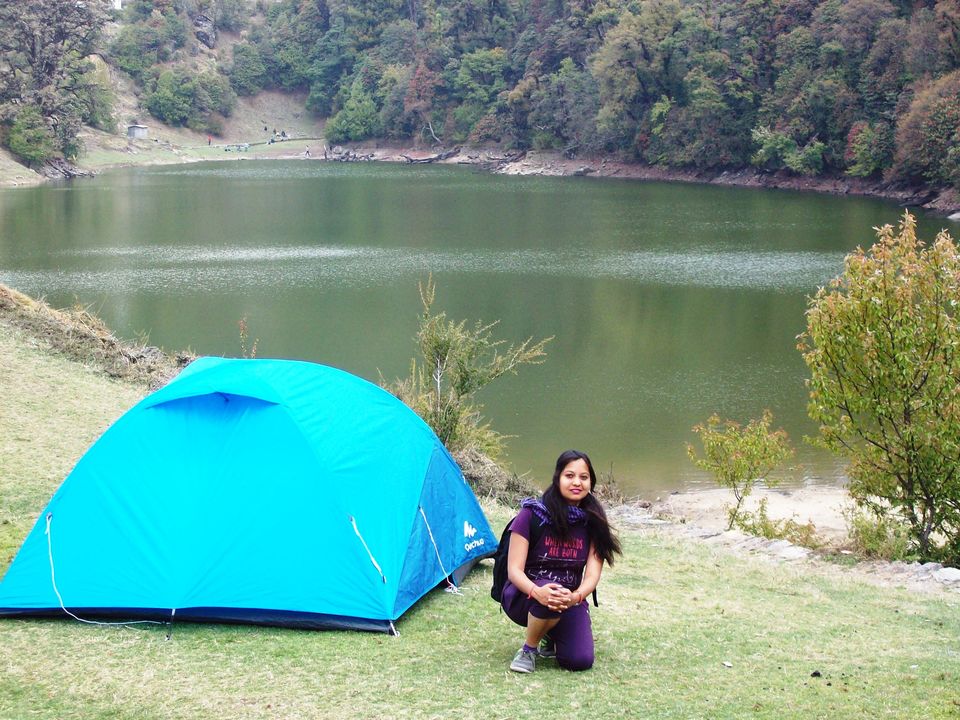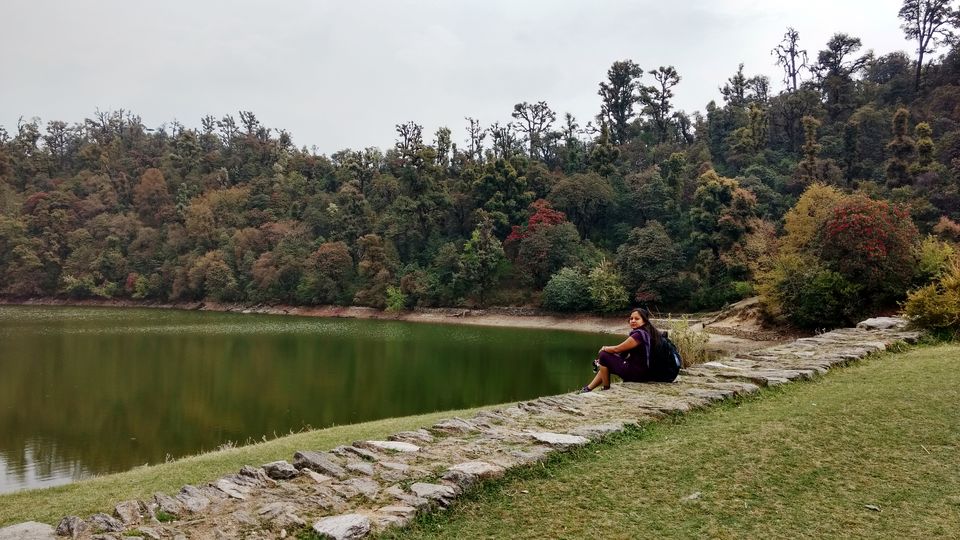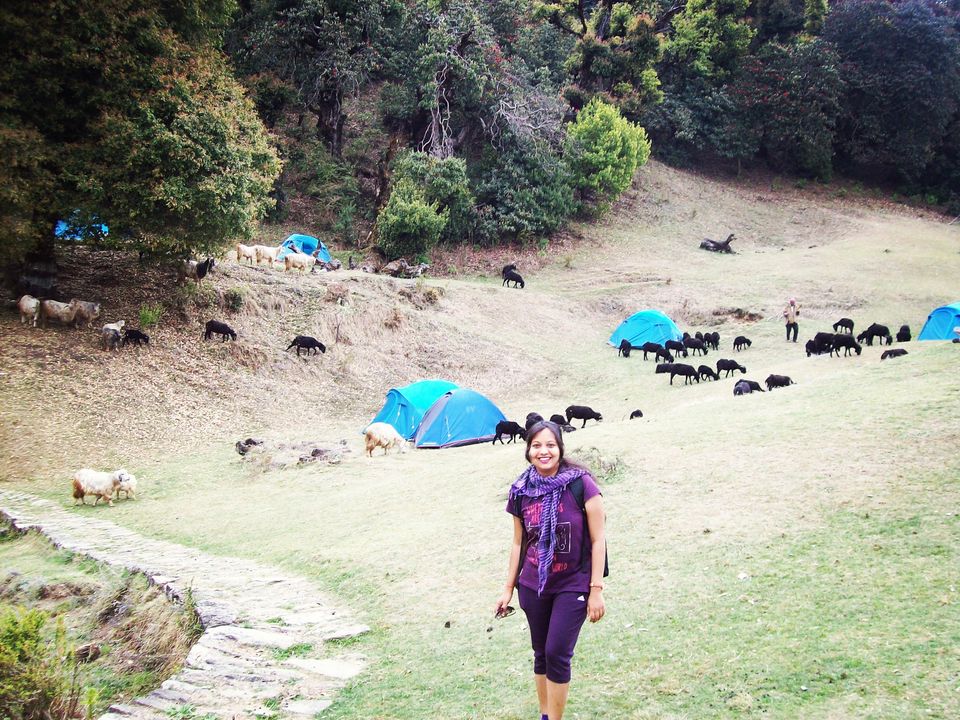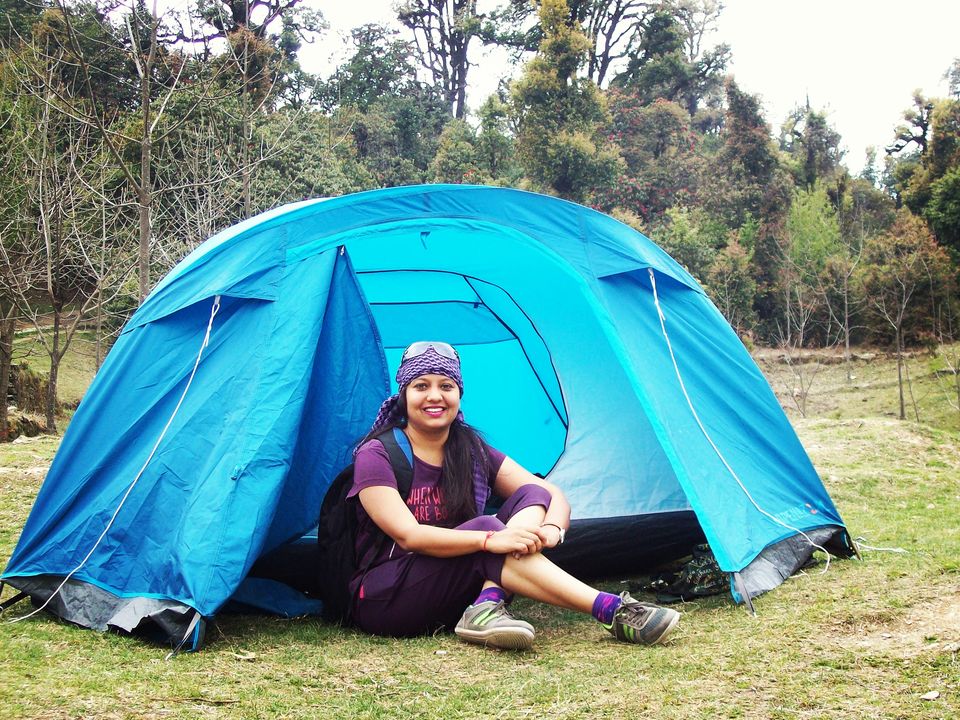 The best part of Deoria is that it's a no mobile network zone and thus makes one connect with the self, the flowers, the lake, the stars, the meadows, the mountains. Surely the universe has planned beautiful destinations for all of us, all we need to do is have faith and believe in its callings.