Devprayag not as popular as Haridwar, It is not a so popular divine spot in India. A small town located near the Himalayas, Devprayag is a holy place where god breathes. Located at a distance of approximately 300 km from Delhi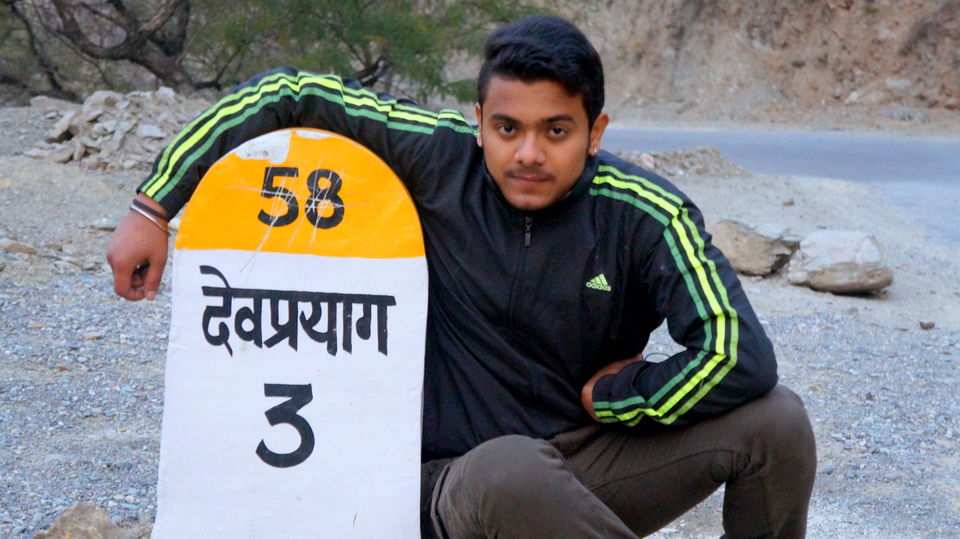 Traditionally, it is considered to be the place where sage Devasharma led his ascetic life, giving birth its present name, Devprayag. It is one of the five sacred confluences in the hills and is an important place of pilgrimage for devout Hindus.
"Devaprayāga" means "Godly Confluence" in Sanskrit. As per Hindu scriptures, Devaprayaga is the sacred event of merging two heavenly rivers, Alakananda and Bhagirathi, to form the holy Ganges.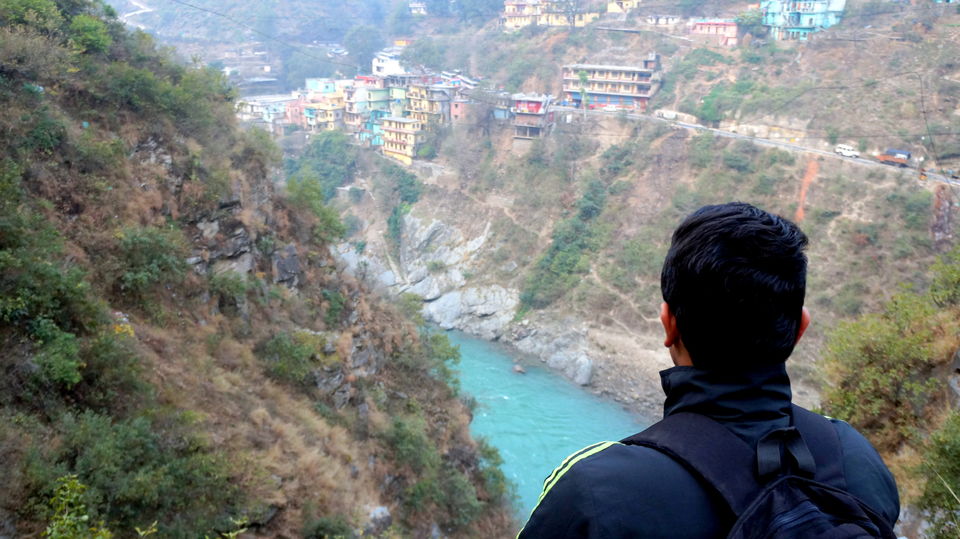 The river Bhagirathi is known to be the source, stream of the Ganga. Devprayag is one of the five holy confluences where different rivers merge, with holy Alaknanda. Devprayag is the main confluence because here the Bhagirathi joins with, Alaknanda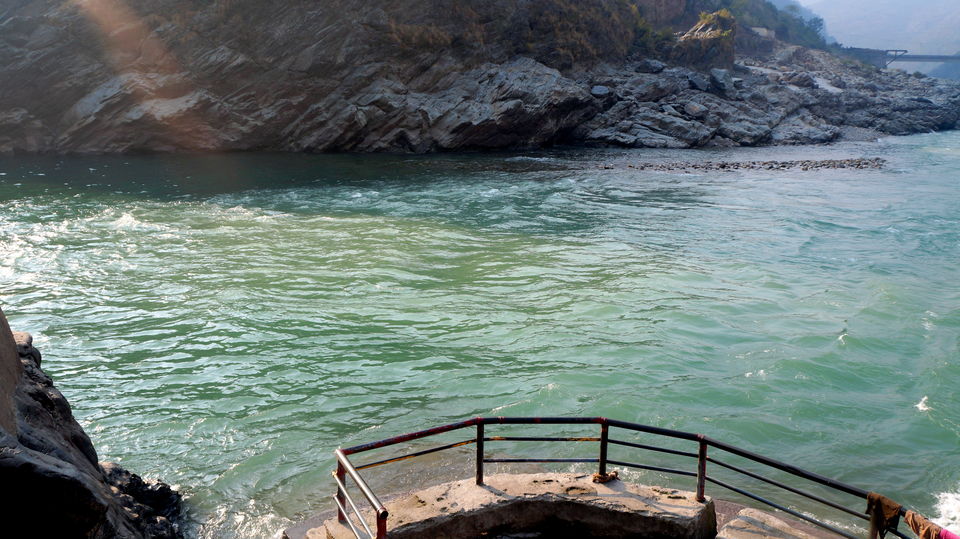 The waters of the rivers Bhagirathi and Alaknanda looked very clean and untouched.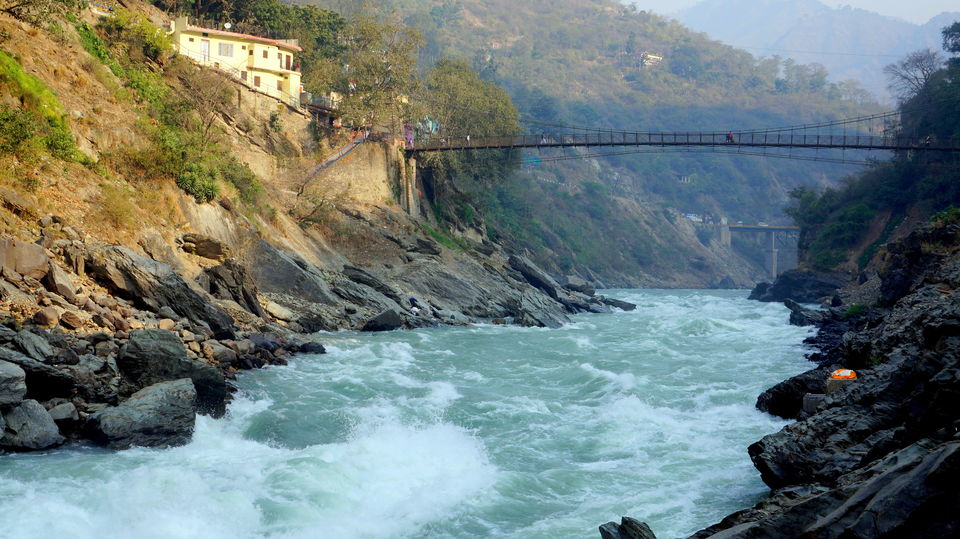 Devprayag is the home of the late Acharya, Pt. Chakradhar Joshi (a scholar in Astronomy and Astrology)
who established Nakshatra Vedh Shala (an observatory) in the year 1946. This is located on a mountain called Dashrathanchal at Devprayag. The observatory is well equipped with two telescopes and many books to support research in astronomy. It also contains about 3000 manuscripts from 1677 AD onwards collected from various parts of country. Apart from the latest equipment, it also has the ancient equipment like Surya Ghati,Dhruv Ghati which showcase the pride of Bharatiya progress in the field of astronomy. Shri Dr. Prabhakar Joshi and Acharya Shri Bhaskar Joshi (Popularly known as Guruji) are currently in charge and caretakers of the observatory.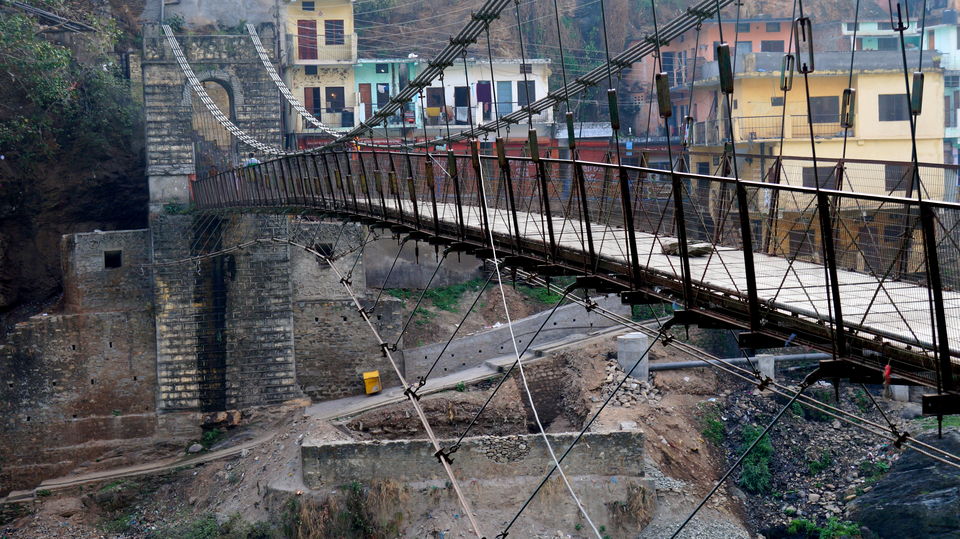 Devprayag has much natural beauty. Other than Sangam and Raghunath Ji Temple in Devprayag, one can visit sacred places like Mata Bhuvneshwari temple at nearby village Pundal followed by Dhaneshwar Mahadev temple,
Danda Naggaraja (Lord of Snakes) temple and Chandrabadni temple.
Devprayag is the place where river Alaknanda & Bhagirathi confluence, but according to mythology, there is another river belong to this confluence named Saraswati which originates from Mana Village in Badrinath(read my previous blog) and in Devprayag, the river comes from the feet of Shri Raghunath Ji in Raghunath Temple. There are also the footprints of Lord Rama exist at "Ram Kunda".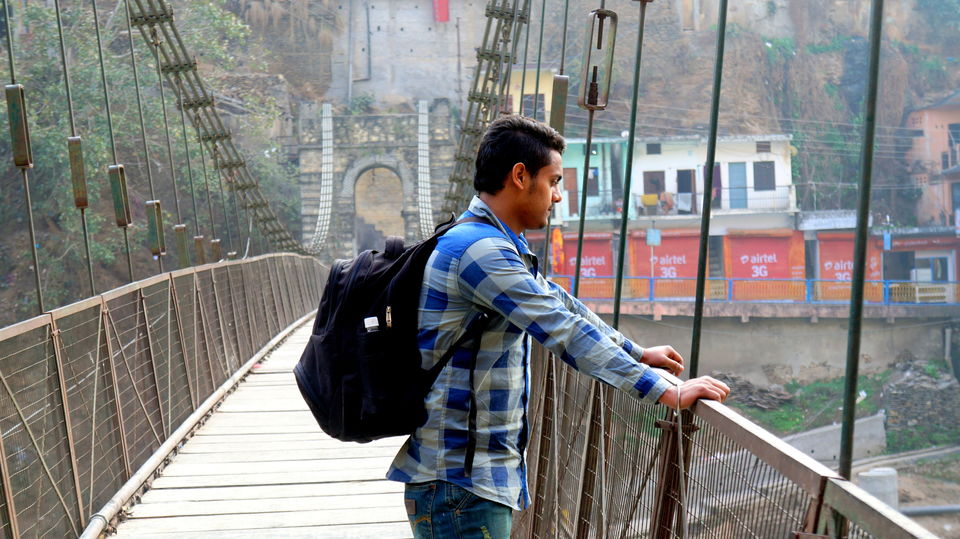 Devprayag is divided into three parts. One is Bah Bazzar(Pouri Side part), second one is Beech Bajar (laying down to the Highway No.58) and the third is Shanti Bazar, main bus stand of Devprayag.