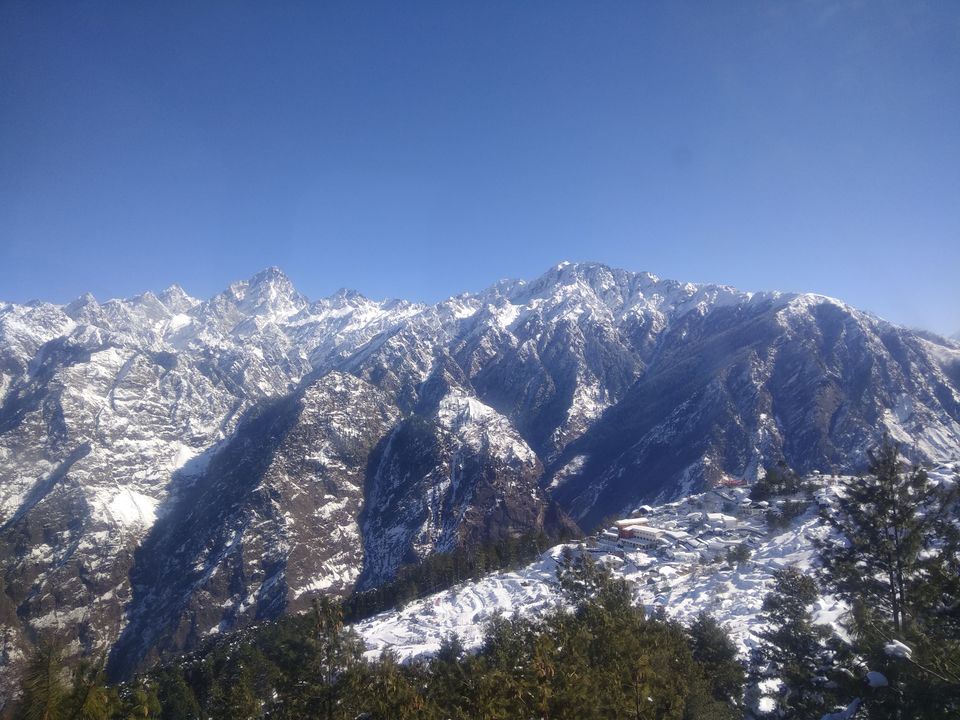 Devprayag is 75 Kms from Rishikesh but due to bad conditions of road (in December 2019), it took us 2.5 hours to reach Devprayag. It's calm and beautiful place. You can see confluence of Alaknanda and Bhagirathi rivers from the road.
We started this road trip from New Delhi on December 12, 2019 at 5:30 AM. We took upper Ganga canal route from Delhi to reach Rishikesh.
Karnprayag is one of the five confluences of river Alaknanda. It is situated at the confluence of Alaknanda and Pindar river. We decided to stay overnight at Karnprayag.
Nandprayag is situated at an elevation of 3000 ft. from sea level, was once the capital of Yadu Kingdom.
One of the major attraction in Joshimath is to travel to Auli lake in cable car ride. Although there is road connectivity till Auli Laga Joshimath but it remain shut during snowfall. So, it is recommended to take cable car ride till Auli lake, it will be both safe and enjoyable. Auli is second highest and longest cable car in Asia. You can enjoy 22 mins cable ride, scenic views of Himalayan peaks, valley, and meadows.
Joshimath is also known as Jyotirmath, located at the height of ~6100 ft. It is a gateway of trekking trails, hill climbing, and Pilgrims. Jyotirmath is one of the four cardinal institutions established by Adi Shankara. Jyotirmath is close to Mana, and pilgrimage town of Badrinath. It takes 2.5 hours to reach to Joshimath from Nandprayag.
Joshimath is not very fancy place and do not expect any luxury here. Travelers struggle for basic needs during snowfall. It is hard to find a hotel room on season, also be prepared to spend a night without electricity.
We returned from Auli to Joshimath at 3 PM and covered the distance of 470 Kms in single stretch of 18 hours. I'll recommend you not to travel in night due to following reasons, which we realized later.
1. Roads are dangerous, foggy, and it is nearly impossible to find help if the car breaks down.
2. After Devprayag, Uttarakhand police restrict the entry of cars and bikes.
Research well and plan your trip accordingly.
Happy Journey!!