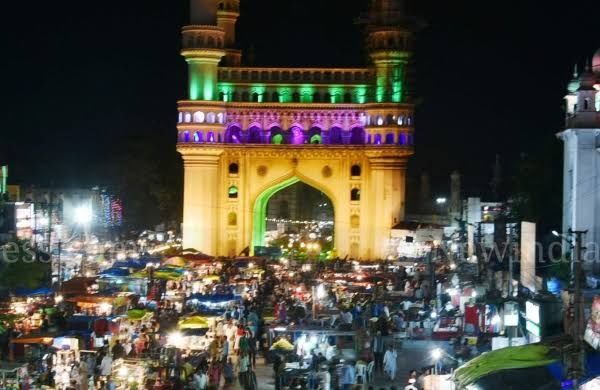 If you are a shopaholic living in Hyderabad and interested in street shopping then hop to Old Hyderabad early morning because evenings turn chaotic, a lot of traffic is what you get to see and back home you realise, your could have had some more patience and could have done some more street shopping.
So let me guide you through the shops else there's maximum probability you getting confused between the lanes, gullies and would end up asking people the roads.
The most important thing, only very few shops accept card payments, so keep cash with you in accordance with your shopping appetite.
So here you are right at the Char Minar, facing it, fruit shops, to your right and a road to the left.
There you walk through the gullies, people at the shops calling out loudly "Idhar best quality, khoobsurat kangan milenge, ek baar dekh lo, sabse badhiya Saman yahin milta hai".
You can visit few shops, you will find more or less the same items in every bangle shop, and there's a lot of scope to bargain,just show off your bargaining skills. If you got some specific things in your list to buy like 'Passa', 'Nathni', 'Kada', 'Matha Patti', 'Kundan Necklaces', 'Stranded (5/6 strands) Rani Haar', bangles.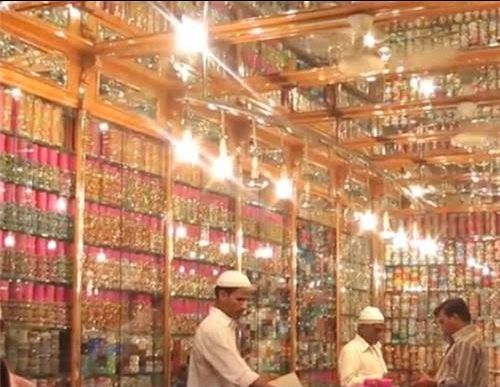 On the roadside, you can buy back clips, finger rings, clutches at very cheap prices while sipping some soda. I love salty one, you can have sweet soda too. Now reviving all your energy, let's move. You'll find glass bangles, oh so many colours, so many types. Around 10 to 15 glass bangle shops. You'll find 1 gm gold jewellery shops too. They have every variety and even more than what you find in gold shops. On the main road, you find KR Kasat shop. Kishanlal Ramnivas Kasat
That's my favourite emporium because it's the best place if you love experimenting with your looks, your clothes and accessories. You get everything in Thaan i.e you buy fabrics in metres. You can make suits, dupattas, blouse and even a 5.5 m long saree. Some of my favourite net sarees and blouses I have is because of this shop. You get laces, gottas, ready made blouses, just anything to mix and match.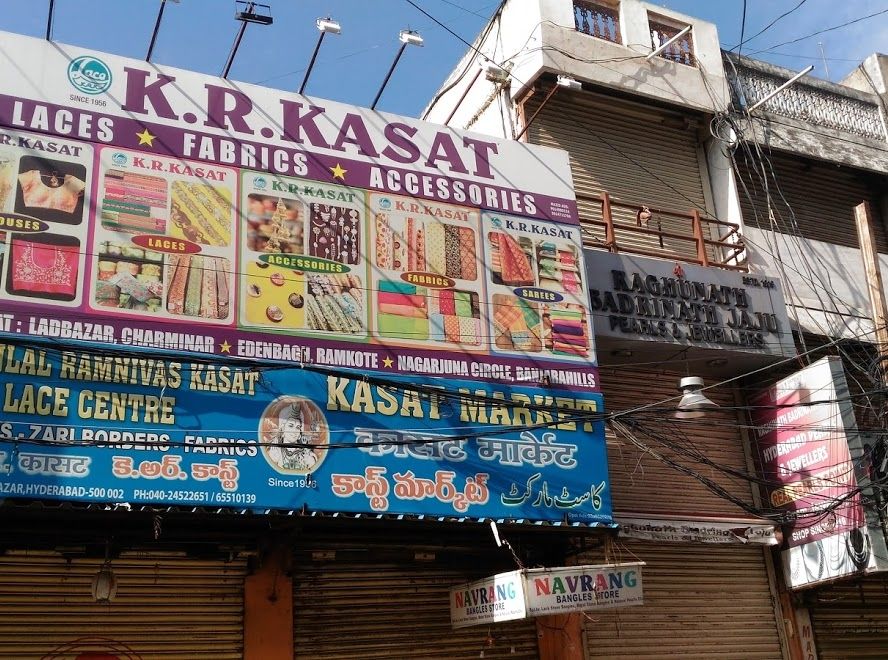 It's heaven I must say. And card payments are also acceptable because you shop beyond your limit. You can find some more shops in the same lane that deals with fabrics. Now let's move on to Laad Bazaar to get some more fabrics. Laad bazaar has some hut-sized shops. Some 7-8 shops dealing just with fabrics - net, velvet, satin, satin shibori(you must pick one) , organza, sequinned. Just decide what you want to make and get the fabric. I must say you'll stand out in every party like I do!!!🥰🥰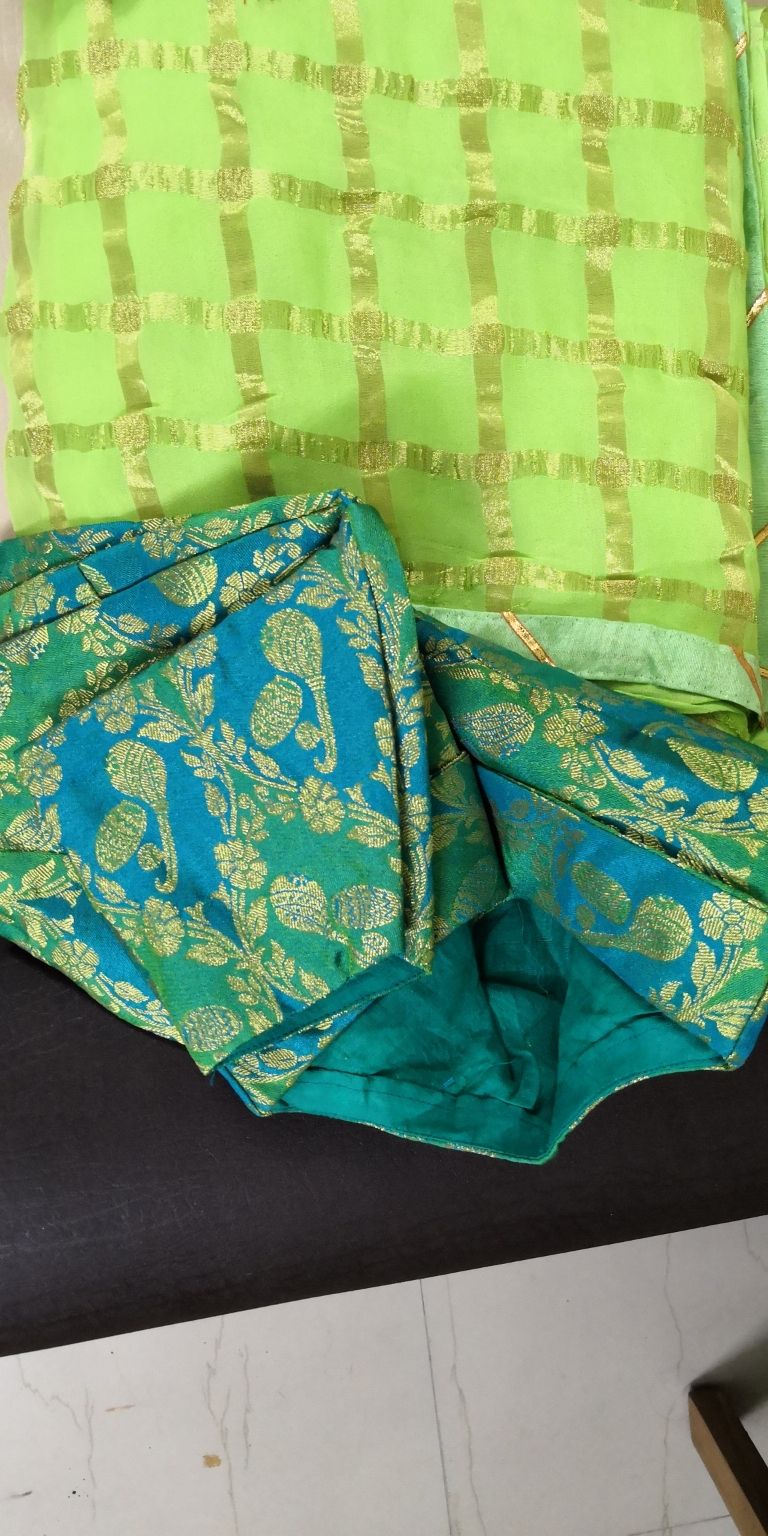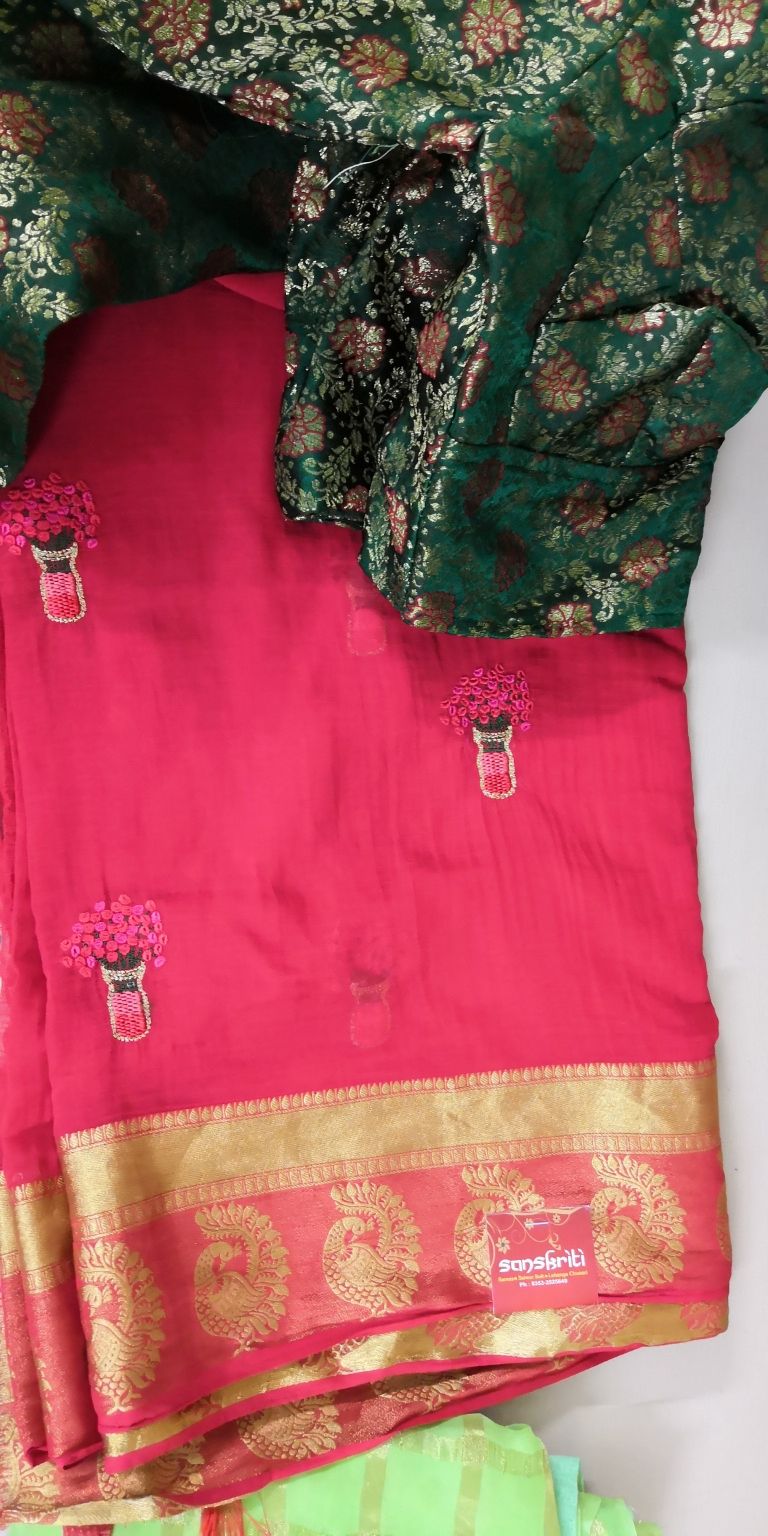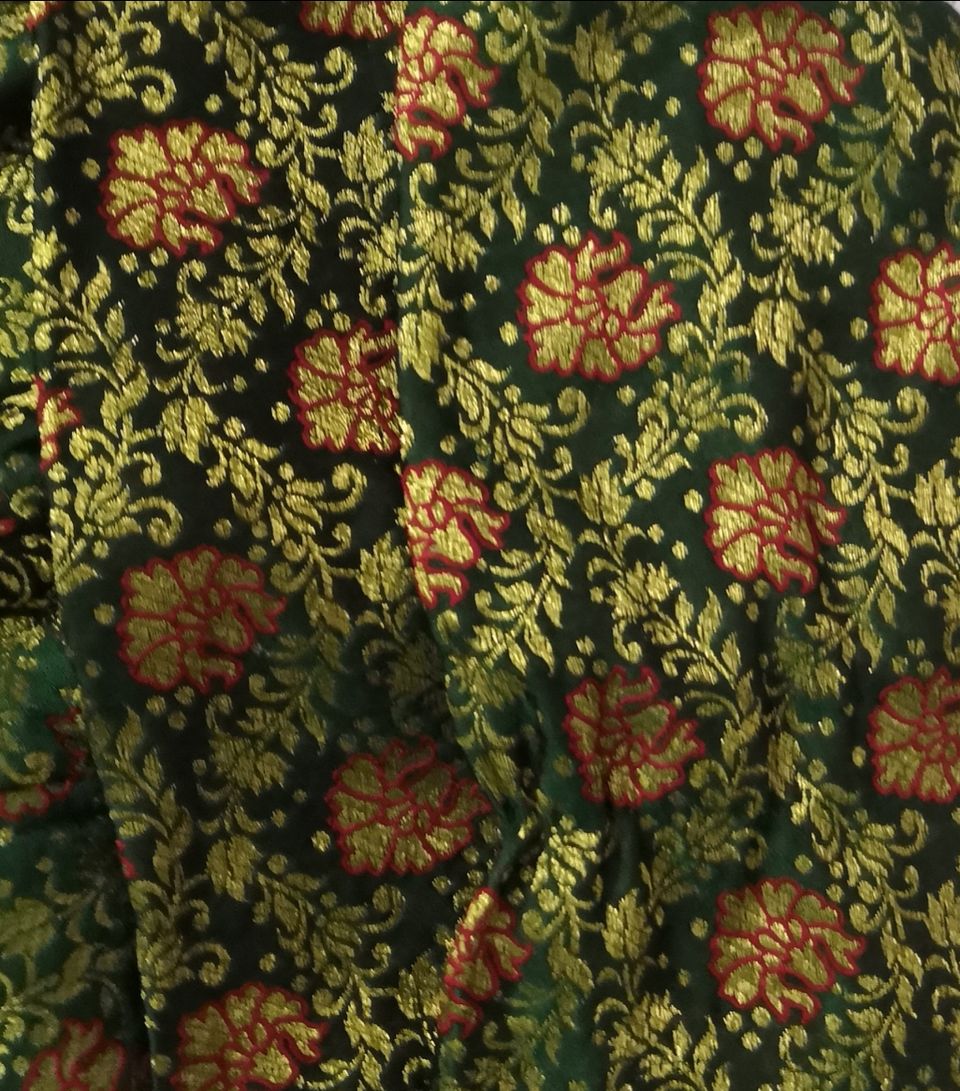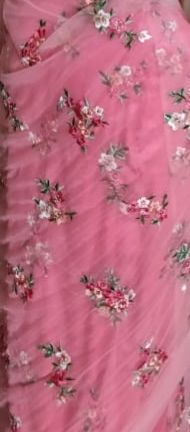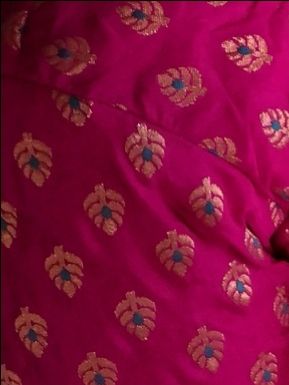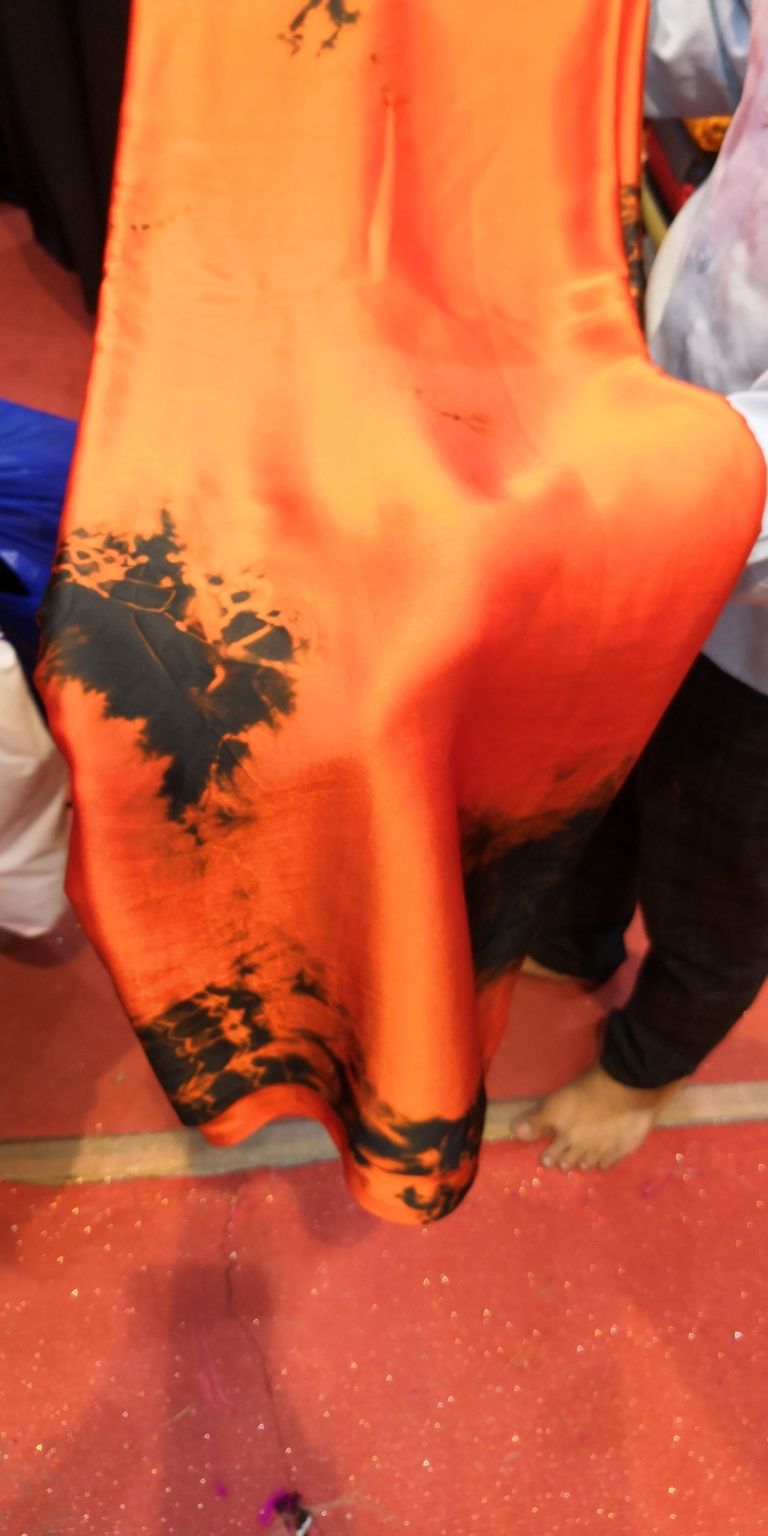 I have spent 2 best years of my life in Hyderabad. I lived in a rented flat at Madhapur, travelled in the scorching heat by a MMT train just because I love shopping.
How to reach?
MMT Train :47171/Lingampalli - Falaknuma MMTS
Get down at Malakpet Station and take an auto to Charminar.
And at the last,cab is always at your service.