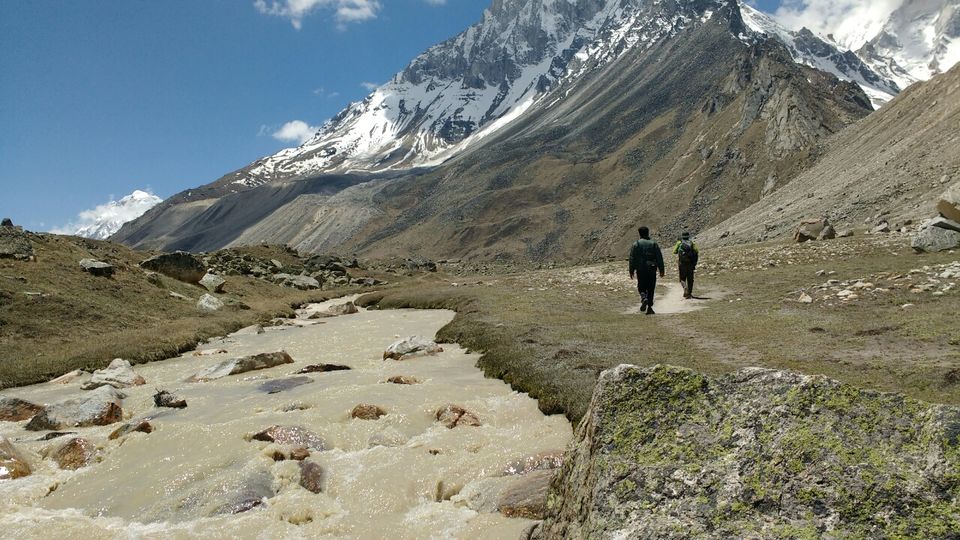 Delhi - Rishikesh-Uttarkashi - Gangotri-Goumukh - Tapovan
Ever since I moved to Gurgaon the gypsy soul within me stirred due to the place's close proximity to wonderful getaways in Himachal, Kashmir, & Uttrakhand. I did hop onto nearby tourist places but my heart craved for an insightful Himalayan journey. Opportunity knocked at our doors with a 10day long holiday owing to plant shutdown at my workplace. However the holidays got preponed & I was left without any plan. Just a day before the holidays, I choose Gaumukh as our trekking destination & convinced my DSLR colleague CP to join me, as solo travelling is still daunting to me. I was extremely excited as this was the first trek of my life. I packed all the things I thought were required, the day before. Our rough itinerary was Delhi -> Rishikesh -> Uttarkashi -> Gangotri using public transport.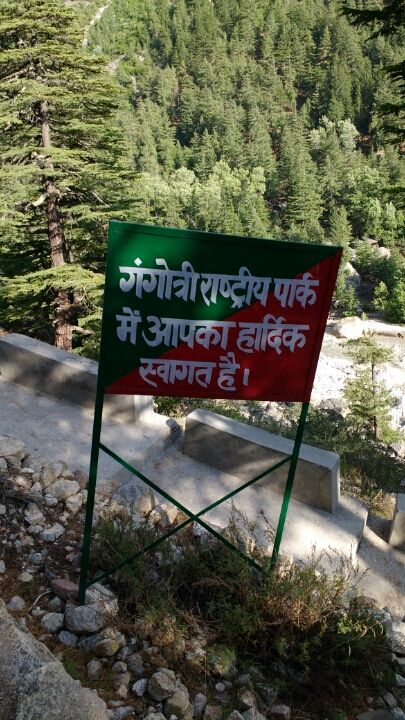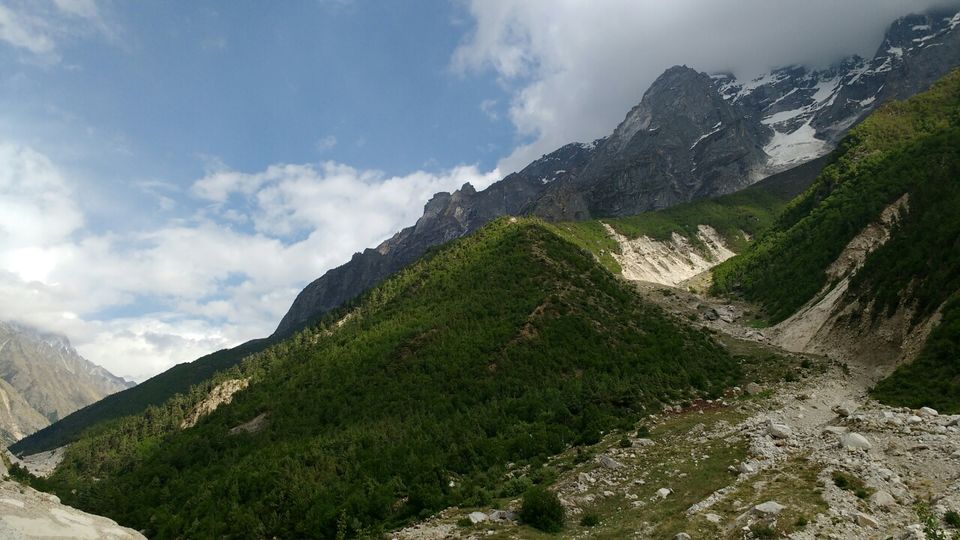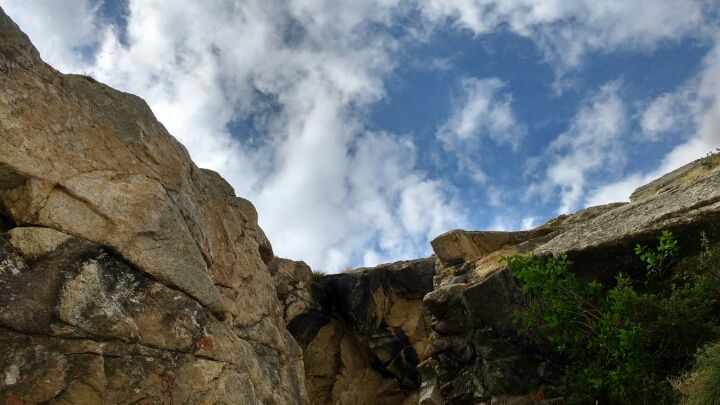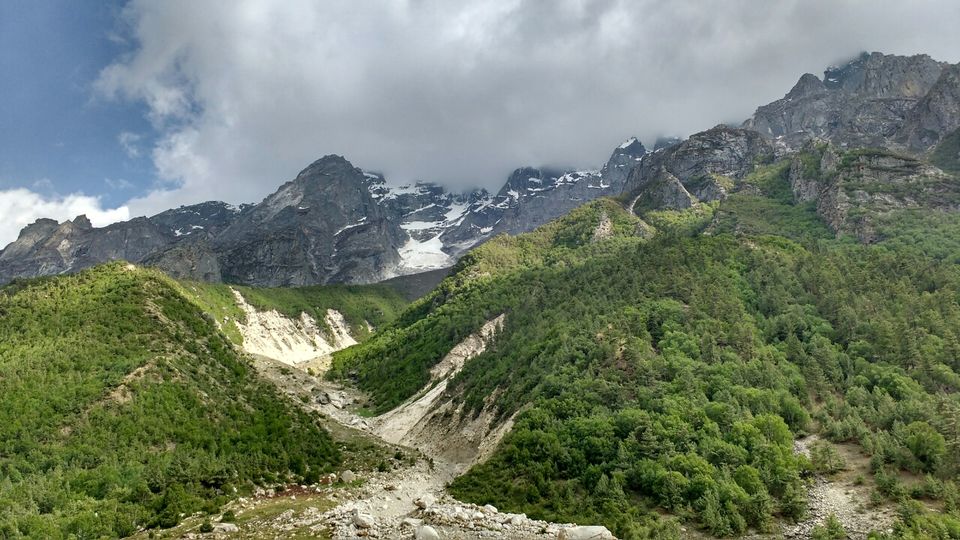 We boarded the night bus to Rishikesh from Paharganj, Delhi. Finishing our morning rituals near bus stand, we wasted no time to find a bus to Uttarkashi. A rickety mini bus was the only option for the day. CP was apprehensive but I reminded him of our travel motto - "Kyun dare travel mein, kuch nhi toh adventure Hoga!".
Soon we began the bus journey and reached Uttarkashi by night. The journey through the beautiful hilly terrain, ensured that nobody complained. Not even CP
We went to the forest Office to get a 3 day trek pass. Gaumukh glacier lies under Gangotri National Park for which permit is given to 150 people per day. It was here that we got to know about Tapovan, a place beyond Gaumukh that can also be trekked for beautiful views of the region. By evening we took a Jeep to reach Gangotri. Being one of the pious sites of Chardham Yatra there were scores of people; from old to young, families to adventurers, sadhus to foreigners. All kinds of people were making a beeline for the holy town. We reached there by evening and while searching for night accommodation came across S(I just remember his initial), our trek guide for the next 3 days. He was a young chap of our age who agreed to be our guide for a nominal Rs 800/day (besides fooding & lodging which were to be borne by us). We had roughly planned to reach the apex of our trek,Tapovan on Day 2 to celebrate my birthday. Our accommodation was just beside a small waterfall which made hallowed sounds . These sounds became scarier during night. But our weary bodies having covered 500kms were just too tired to heed these noises. We succumbed to deep sleep within moments of hitting the bed.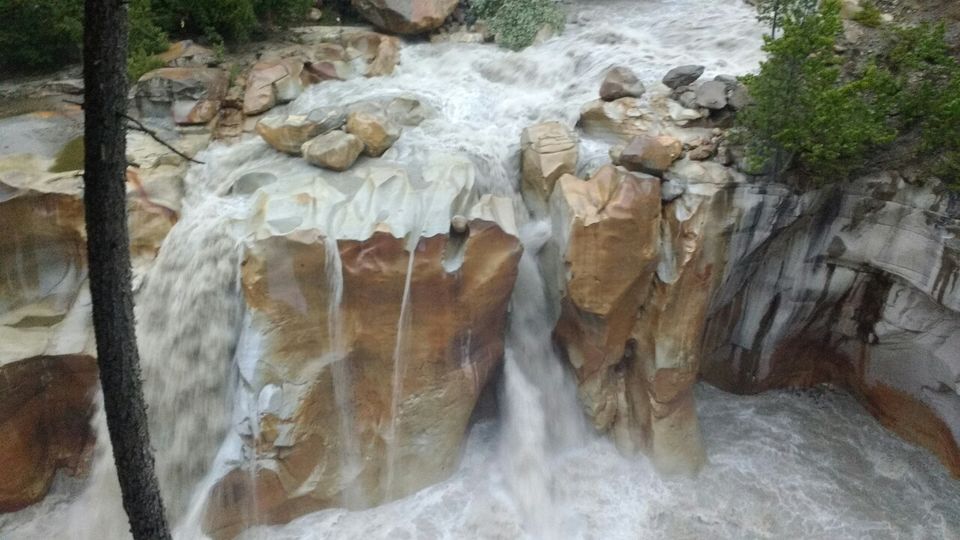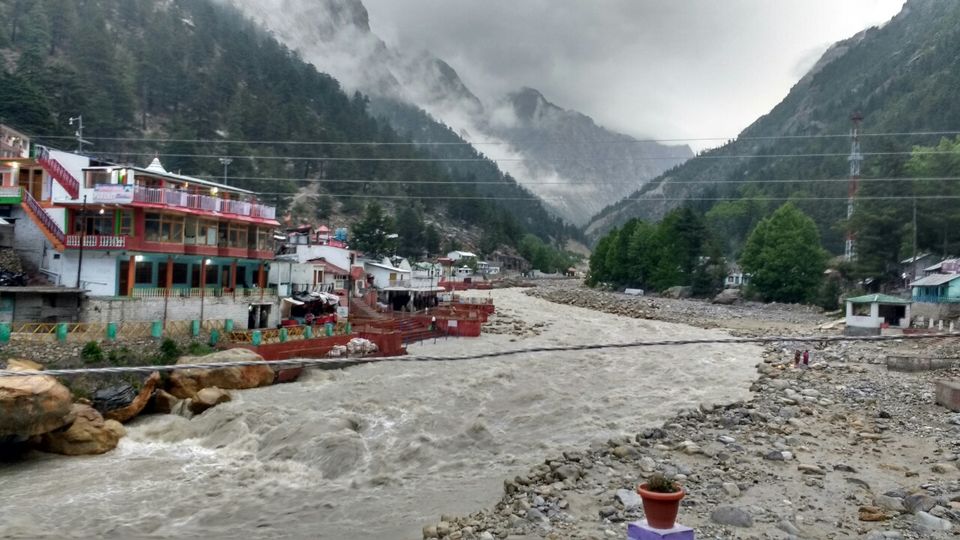 Our ascent started at 8 in the morning . We registered ourselves at the entry check post where one has to notify all plastic bags that they are carrying. The money gets deposited & is refunded only after showing all those bags on return. The trail is well marked with river flowing on one side. The sun shone bright above our heads but a cold breeze blew throughout the journey. After 8 km is Chirbasa, a small halt with few food stalls. Post that there were few signs of greenery but the trail was mostly rocky with rubble scattered all along. Enroute one finds many small streams carrying pure water melted high above from mountains draining into the river.
After 14km of trekking and we reached Bhojwasa base camp around 5 in the evening. We got comfortable accommodation in a large tent of Lal Baba Ashram for Rs300 including dinner. We strolled to nearby area that had a Govt meteorology station. Near the river side we saw chunks of ice clearly indicating how freezing the temp would get by night. Dinner meal of soya chunks & hot chappatis was insufficient to feed our hungry tummies. But what made the night so amazing was the phenomenal view of sky studded with millions of twinkling stars. It felt as if we're in one of Galaxial Colonies of Star Wars movie, surrounded by hundreds of other floating homes who were flashing their light at us as a greeting. I slept early that night. However my mind was filled with anticipation of the surprises that this place held for us tomorrow, on my birthday.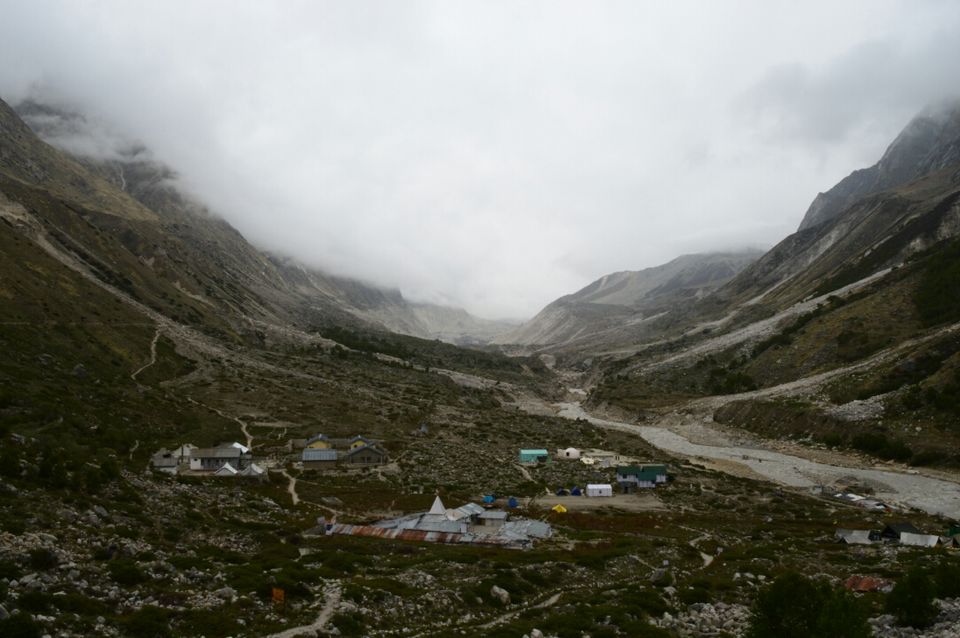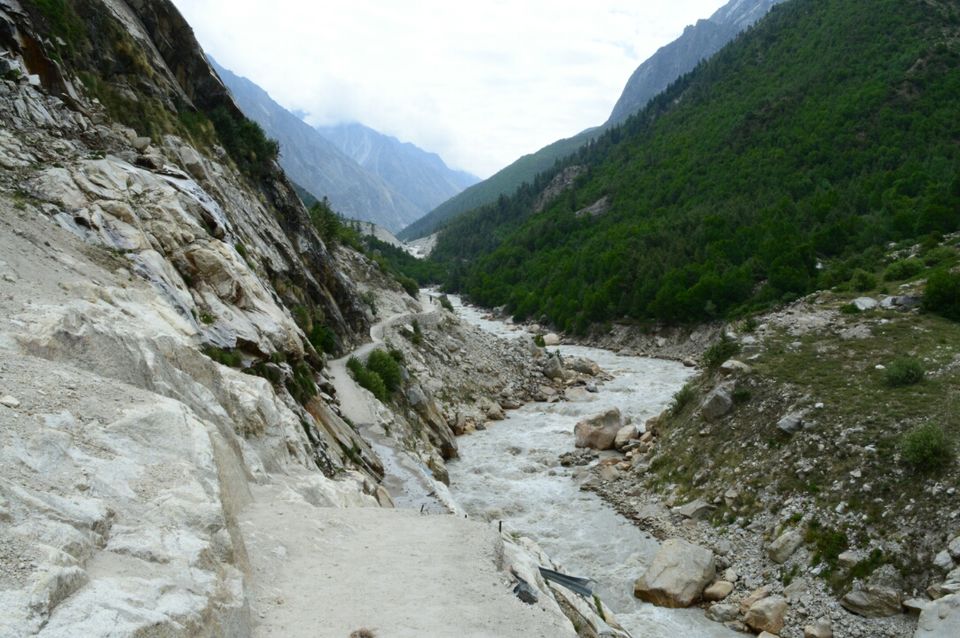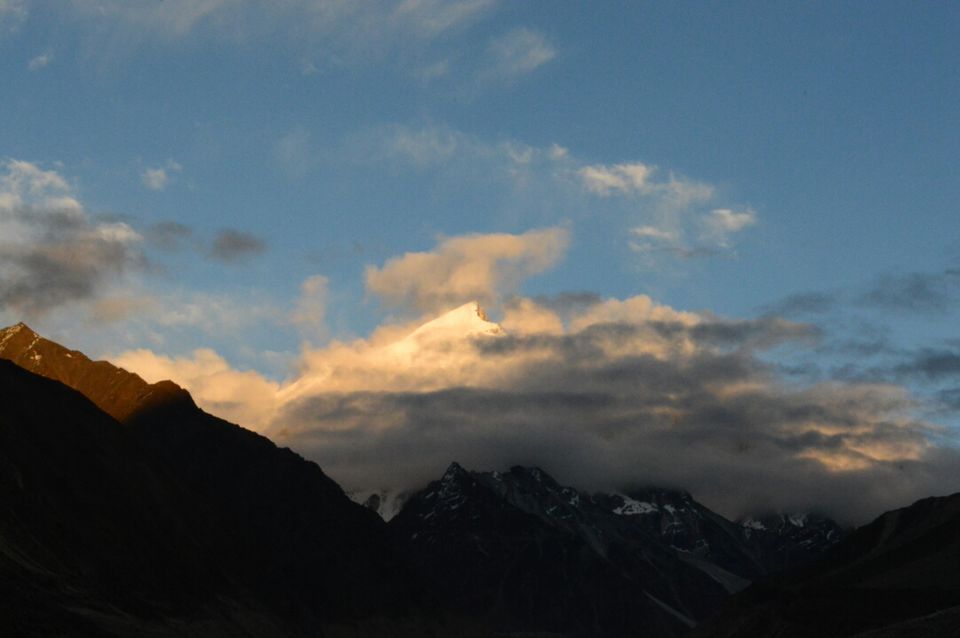 It was my birthday & a rather eventful day. With early morning breakfast of sweet daliya, we left for Gaumukh. We reached there in 2 hours and had first clear view of the majestic Bhagirathi and Shivling peaks. With glacial sheet at its base, a mouth like opening was visible(hence the name Gaumukh= cow's mouth) from where the mighty Ganga was emerging fresh from molten snow. The view was surreal but we had to tighten our belts to reach Tapovan.

The route is really dangerous & shouldn't be attempted without a guide. We crossed the entire gravely and mud ladden terrain from one side of Gaumukh to other. Later on we realised that it was nothing but a huge glacier, as ice was visible beneath the soil. It was both thrilling and scary. A single wrong step could have led to a life threatening fall. After crossing the glacial trek we met the 2nd challenge. It was in the form of a vertical cliff with ~60-70° incline. The loose rocks made our ascent even more challenging. CP started complaining, but I managed to convince him again with our motto. We began slowly, the second step rising only when the former foot had found a firm ground. In a jocular mood I told him, "If I fall and die, then my birth and death anniversary would luckily coincide!" But soon I realised the seriousness of the situation when we had to cross the river fall - Akash Gang, mid way of our climbing. Though the vertical climb was short & dangerously exhausting, after reaching its top the view was arrestingly beautiful.
Tapovan is a plain area lying in the lap of Mt Shivling with Akash Ganga flowing like a gentle brook. We went to Mauni Baba's Ashram for night halt. Mauni Baba, an anchorite was living there round the year & hasn't spoken for last 7 yrs. But his warm food and hospitality was way better than any pleasing talk. We also met 2 Brazilian backpackers, a south Indian Baba(Guruji) and old Mata ji who all had came there on spiritual purpose.
I came to know through the Guruji that the whole Tapovan has been discovered by Swami Chinmayananda, with many peaks identified by him- Mt Shivling, Bhagirathi I, II, III, Mt. Meru. In evening Baba gave me lump of jaggery to distribute among fellow companion as my cake.
Though the Tapovan plan was made in a haste on our way, with all trouble and risk it was worth coming. With serene beauty of snow clad peaks and the surprise company of enlightened souls- this is how I celebrated my Birthday@ 14000 ft.




P.S. - A month post this trip I fell mysteriously ill. With swollen feet, locked jaw & intense pain I remained bed ridden for almost 3 months. It was later diagnosed as form of Arthritis. But as they say what doesn't kills you, makes you strong. Very soon will hit the road again.