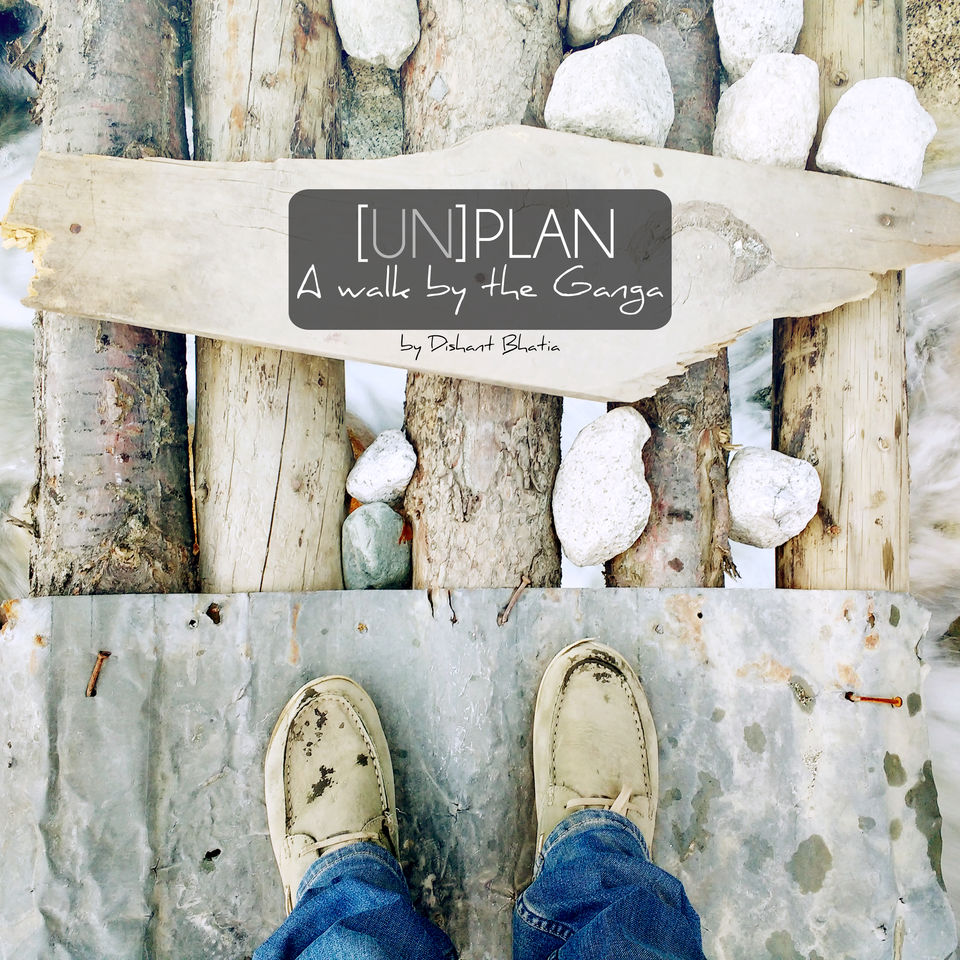 The lives of the people living in metro cities are divided into three major phases – first, when they spend years in city and blend with the chaotic, mechanical life; second, when they realize that there is life beyond city-life and then the rest of life, the third phase, when they spend every day looking for a way to get out from the city and travel to unknown places. I guess, I have entered the third phase. While growing up in Delhi, I had made myself used to the daily chaos and rigid lifestyle until the day when I went up to the state of Jammu and Kashmir for College studies. Spending five years, completing my bachelors in architecture, amidst the foothills of Himalayas was enough time for me to understand what lies 'beyond' the city life. That's how I got habitual of craving for mountains. Last year, during the long Dusshera vacations, my craving for going back to hills reached its peak and I decided to leave for Uttarakhand with a backpack, some winter clothes, my camera and a selfie-stick.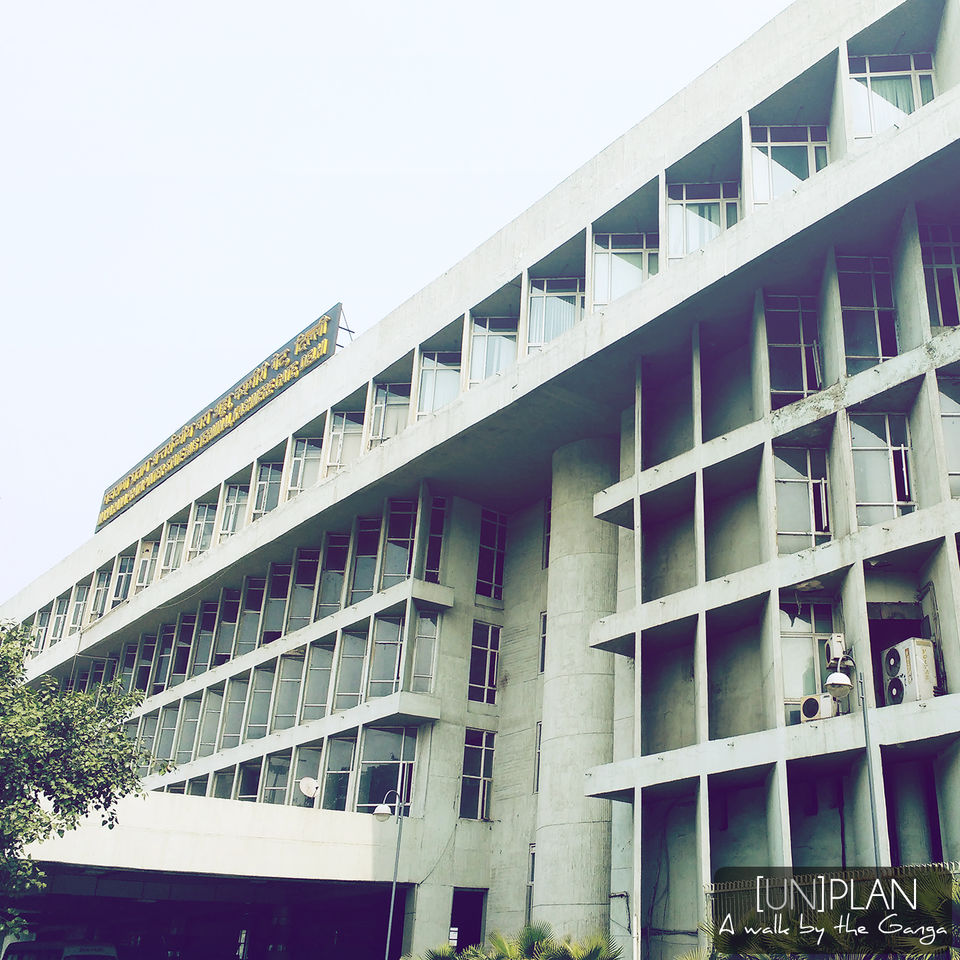 Totally unplanned, I reached ISBT, my gateway to get away from the city, as I always used to, during my college days. Took an afternoon Uttarakhand roadway bus to Rishikesh. The idea was to first visit Rishikesh and then decide what to do next. After seven hours of road travel I reached Rishikesh at around 7pm. With almost perfect timing, I thought I would manage to attend the famous Ganga-ghaat aarti but a shocking news was waiting for me. "All the local transport is on strike today, you will have to walk down to ghaat", said the guy who was managing a small dhaba at the bus stand. Disheartened, I decided not to wait in Rishikesh and asked him about the way ahead to which he replied, "You can get buses for Srinagar, Uttarkashi, but not before 3 am." It took me some time to realize that I had no other option but to wait till 3 am to decide where I will be heading. Meanwhile, to kill time, I decided to have a walk around and checked out the city in the dark. With winters almost there, it was quite a task to spend whole night on a bench so I kept walking around to keep myself warm. Looking at the giant map for Char Dham yatra outside the stand, I decided to board the first bus in the morning, no matter what destination it is heading for.
At 3am, people started gathering around the bus stand, carts with dry fruits and tea stalls started showing up and as I was told, the first bus to Uttarkashi was there. With people waiting desperately for the bus, huge crowd gathered around the ticket window and I managed to bag the 38 number seat, almost the last one. With this, it was confirmed that now I was heading towards Gangotri. Because of the sleepless night before, I slept all the way to Uttarkashi where we reached at around 1 pm. After inquiring with the locals I discovered that there are no buses to Gangotri. The only possible way is a share-cab. With few familiar faces, which I had seen in the bus, there were twelve of us who booked a share-cab and began the journey to Gangotri temple. People sitting with me seemed to be from very remote areas as they were having trouble in understanding Hindi. Crossing the tips and turns of the hilly terrain as we were closing in to Gangotri I could witness a steep turn in weather as it started getting colder and darker.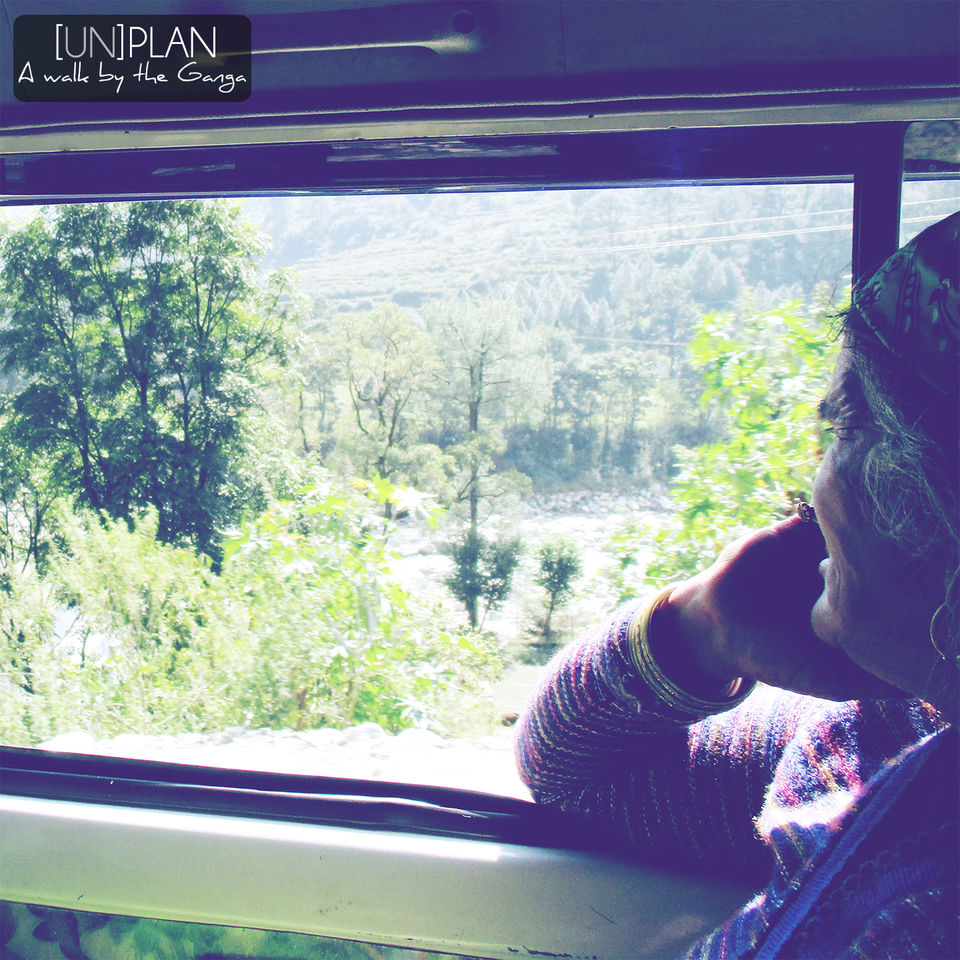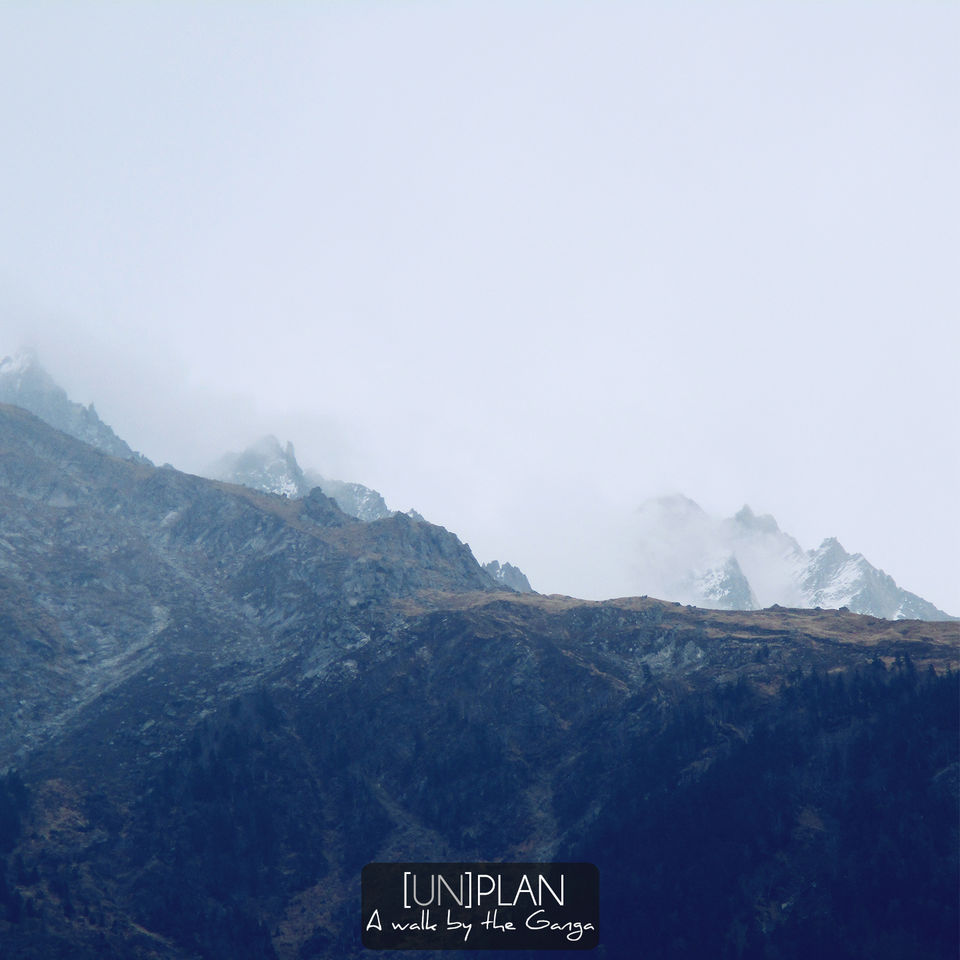 At 6 pm, finally I got down of the car at Gangotri Taxi Stand. With very few people around and Ganga flowing on your right, I was looking straight at the small town. Being extremely tired because of the 29 hour trip, the first thing I did was to look for an accommodation. Just a few yards and there was this small guest house with the caretaker standing outside, signaling that a room was available. As I didn't want to spend much, somehow I managed and walked out to see the Ganga Aarti. Imagine a small temple in the middle of foothills of Himalayas, late evening with around 5 degrees, chilling breeze all around, constant chants and sounds of huge bells ringing and you standing barefoot on freezing marble. Goosebumps! That was a majestic experience.
It took me a while to get used to the slow-paced life of that small town. I settled for dinner in an open dhaba-type restaurant where I made friends with few people, most of them were foreigners. I met a professional mountaineer who just came back trekking from Tapovan. Others came back from Gaumukh and shared their experiences. Although no one had any idea about the exact length of the trek to gaumukh, but one thing was common in everyone's experience, "You can't complete it in a single day!" With no mobile network/connectivity, I couldn't stay up there for two days. All the way to gangotri I had this urge of visiting Gaumukh and suddenly it seemed impossible. To be double sure, I asked the caretaker of the guesthouse about the trek. "You can easily complete the trek in a day, the only thing is you will have to start way early without guides so that you tread faster than others", he said and gave me a ray of hope. Also, he rushed to get my permit (as it is near border) cleared and somehow he got it all done by 9 pm. That night it was difficult to sleep but with no electricity after 10 and the sound of Ganga's gushing stream next to me, I had a pleasant sleep.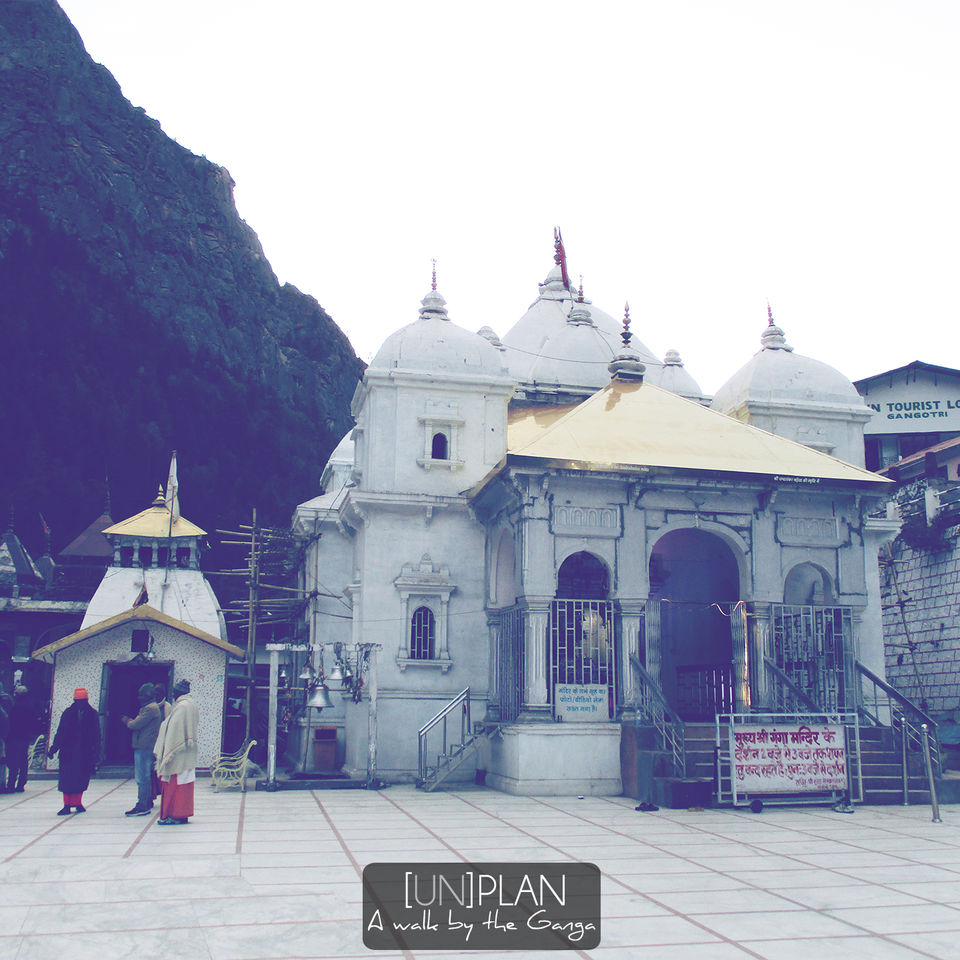 Next day, on the occasion of Vijaydashmi, I packed my stuff with me and started off the trek early morning at 5:30 am. With plenty of water and dry fruits only, I kept my luggage weight light. Within the first two hours of it, I started feeling that it was way tougher than any other trek I had ever done before. The thing that kept me going was the usher beauty of the nature around. With continuously changing landscapes of the place and constant rumble of the Ganga on my side, there was not a single dull moment. I had discovered that the first checkpoint, Chirbasa, was at 9kms but it took and eternity to reach there. Also took a detour on the way as it was totally deserted but watching Bear Grylls helped me get on the right track. Started following mule droppings on the trek as it got tougher with only huge boulders lying in front. Reached chirbasa after five hours of trek, where I came to know that, Bhojbasa, the next landmark is another five hours away. From which, Gaumukh is four hours. "Usually people trek till Bhojbasa on day one and spend their night there and visit Gaumukh the next day and trek back to gangotri", the Maggie vendor at Chirbasa told me. This was not at all what I had thought of. Keeping my target of reaching back on the same day, I left chirbasa quickly and doubled up my pace.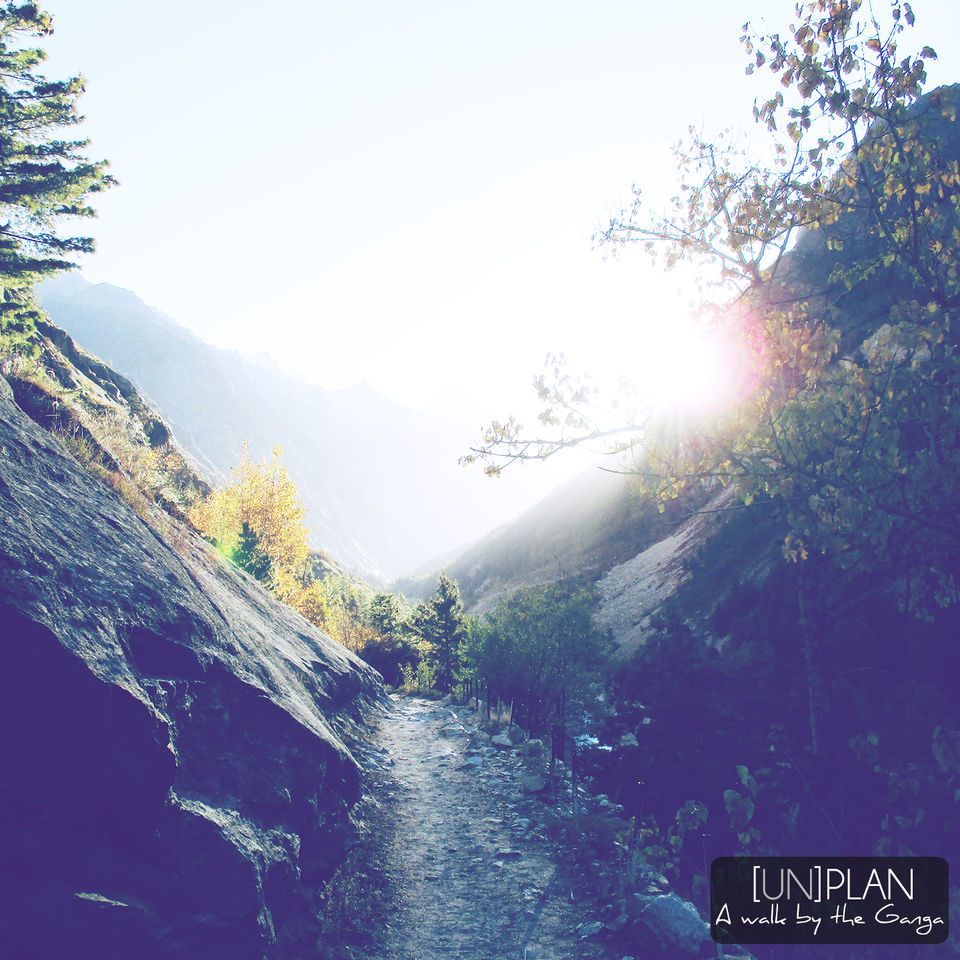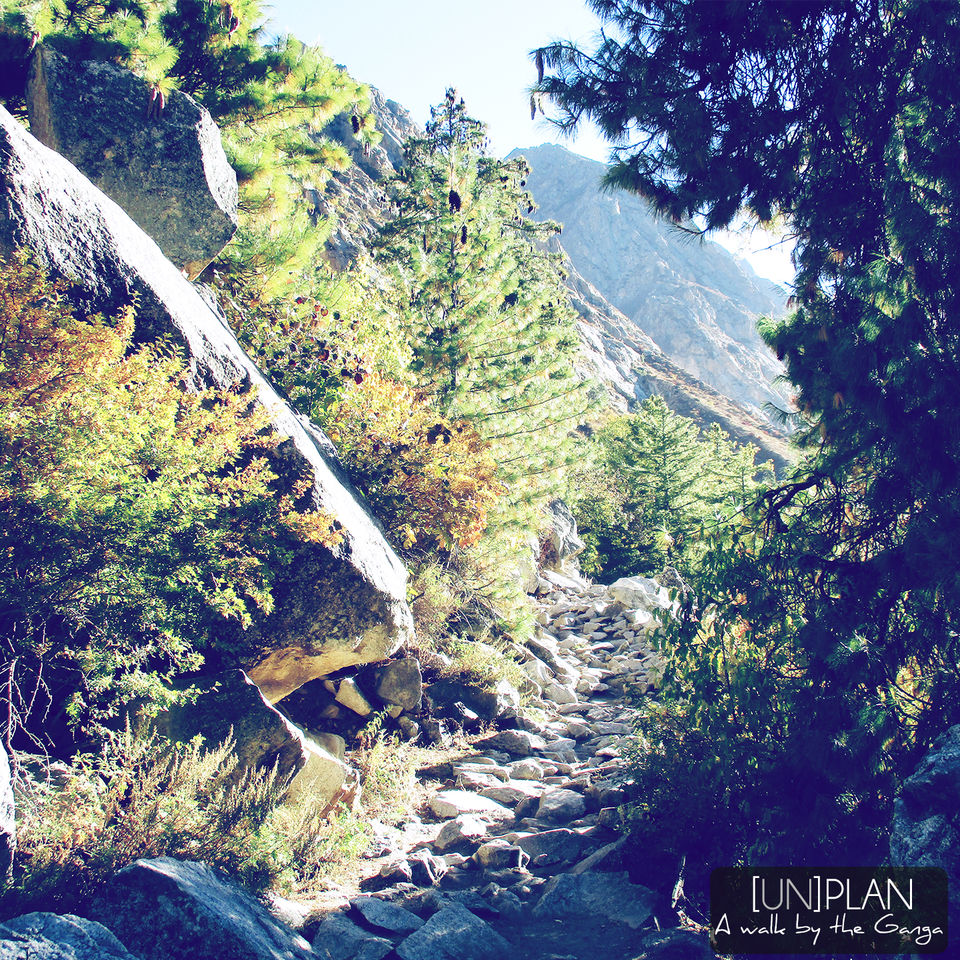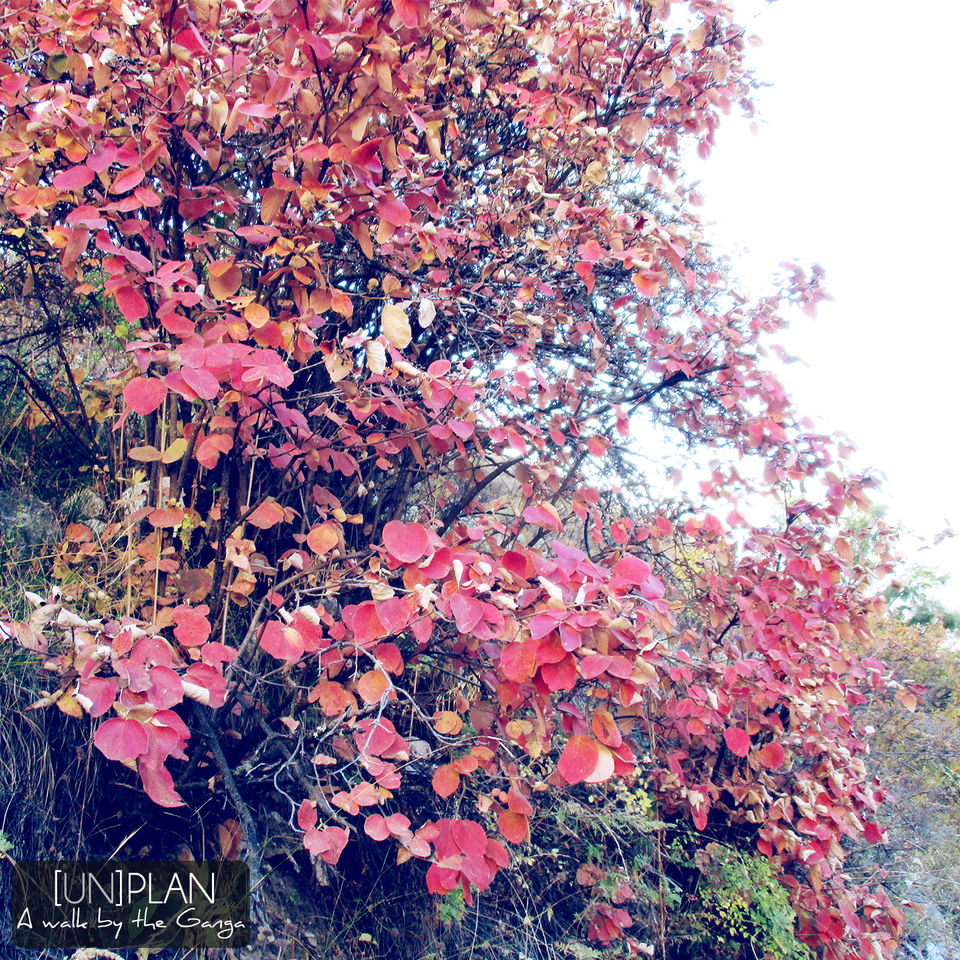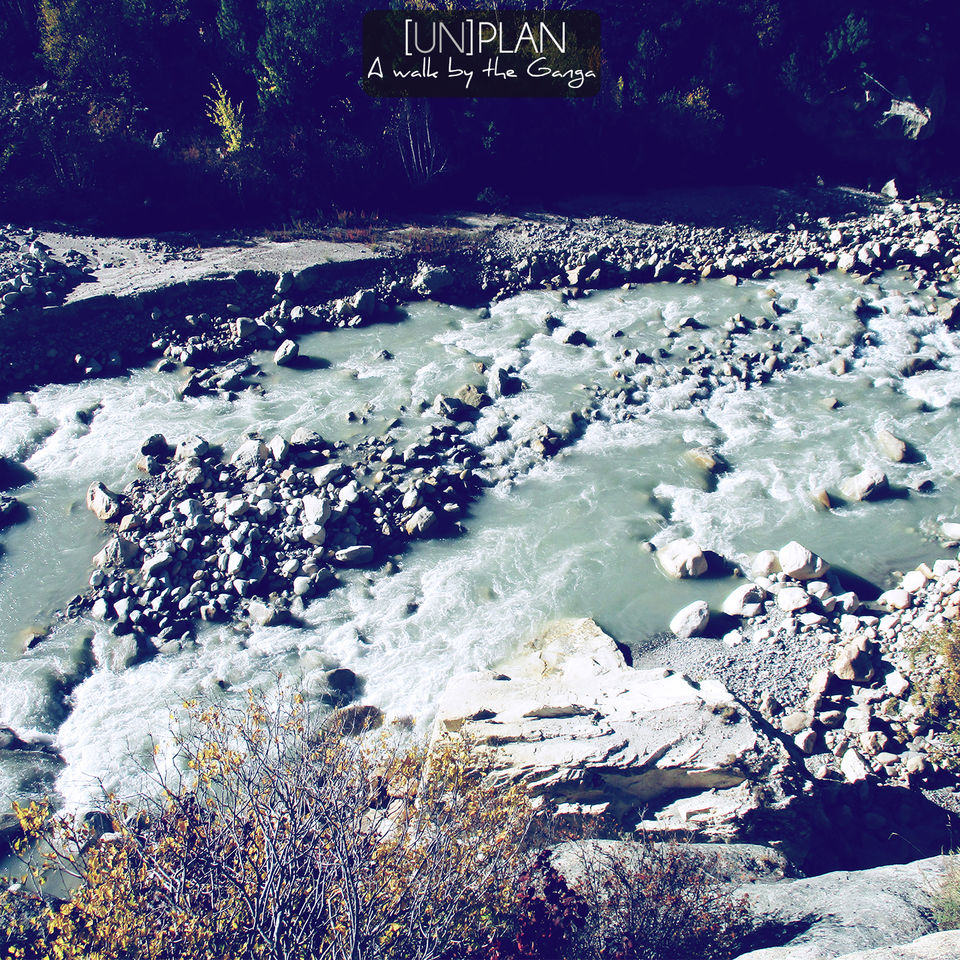 "9 kms done another 9 left and then coming back…" with this calculation in mind I realized that the landscapes around me had changed drastically. The lush green vegetation before Chirbasa had converted into completely deserted mountain peaks with snow-capped tops. As I was heading upwards, the high altitudes also started affecting my breathing and I had to take regular halts after every few yards. The trek worsened as now there were only huge mountain rocks and boulders to walk on. While I struggled on the trek with each step forward, I managed to witness Himalayan goats having fun time up there. Crossing every changing terrain faster than before, I reached Bhojbasa at around 1 pm, which was quite a good achievement. Bhojabasa, a base camp with a facility of free stay, is well situated surrounded by high mountains on both the sides. Pumped up with my achievement, I decided to keep moving towards Gaumukh.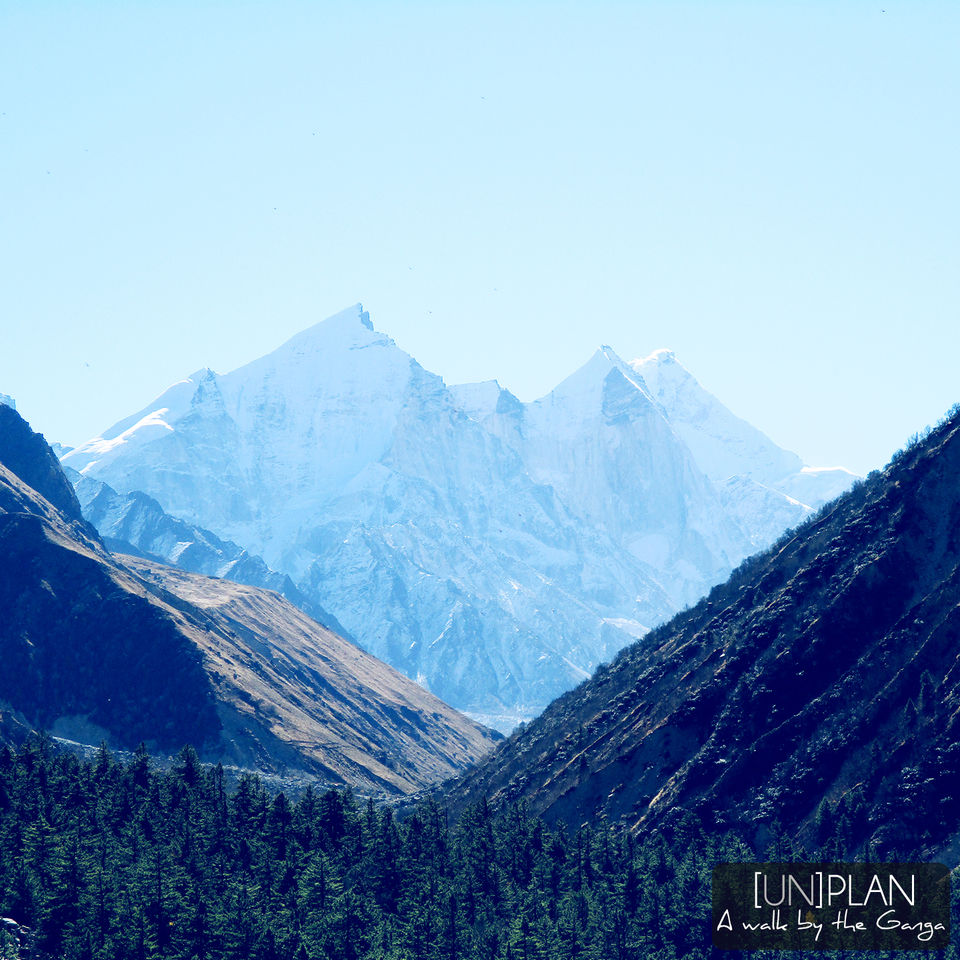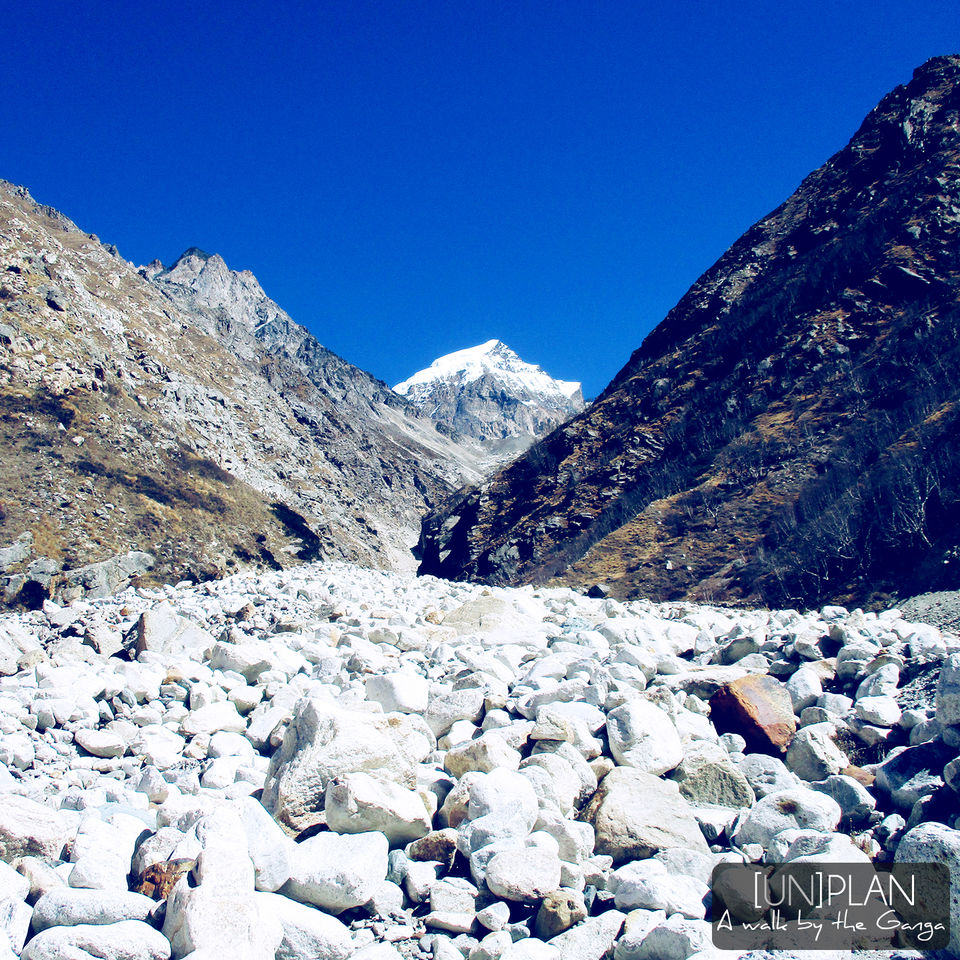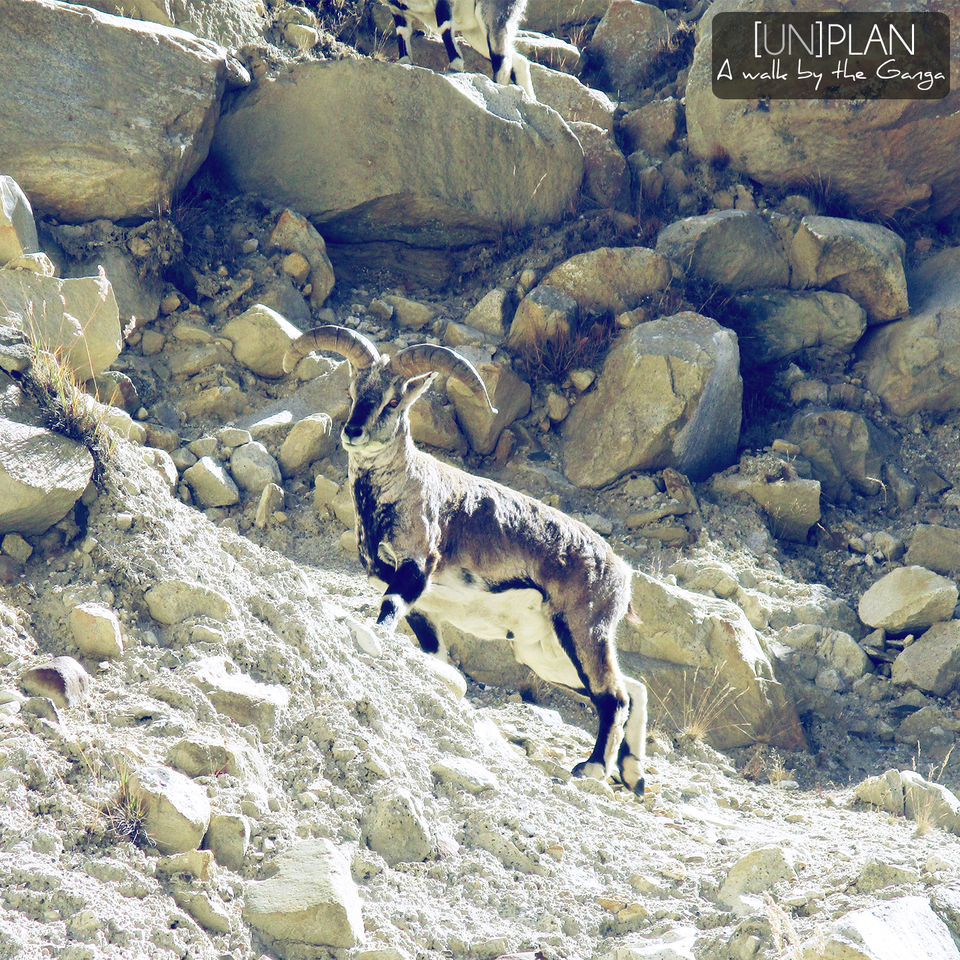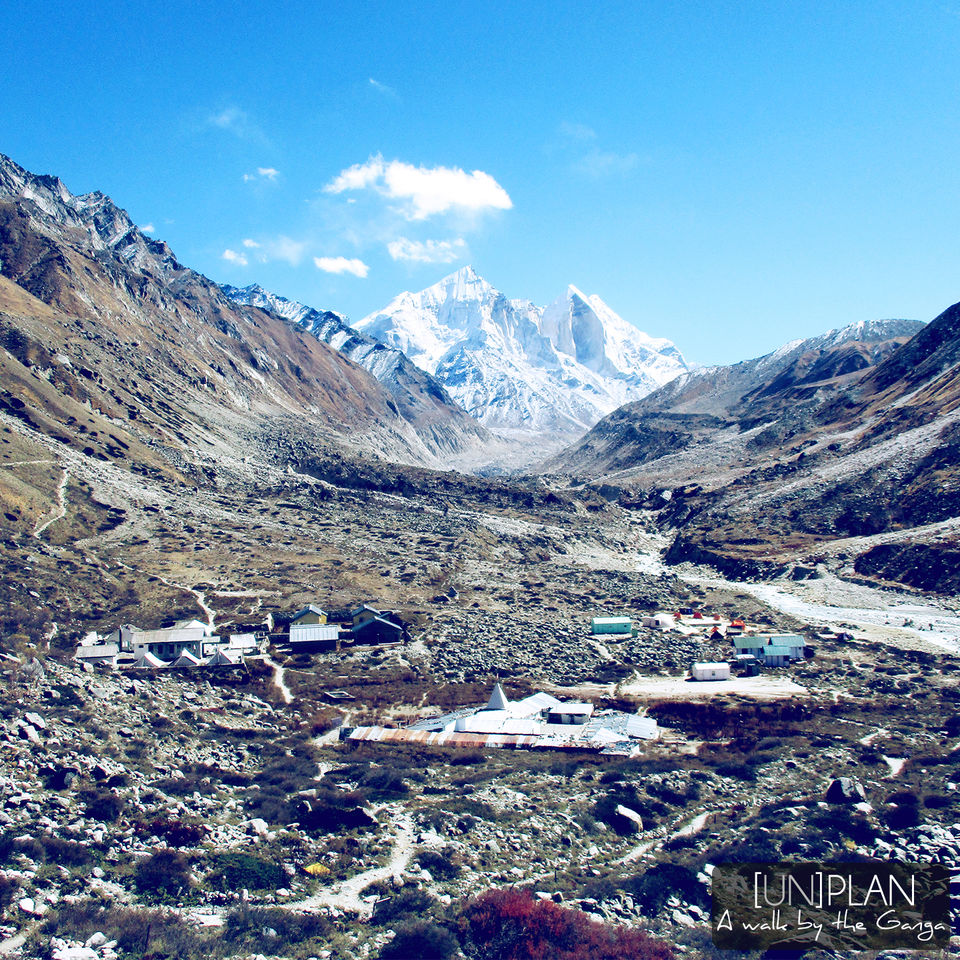 This patch was the worst of whole trek, both physically and mentally. By this moment, my body had started showing me signs of fatigue. However, I knew that it was just four kms more, but my mind was constantly getting restless to reach there. Crossing the boulders suddenly I reached a football ground big barren field and saw few porters coming from the opposite direction which gave me lightning energy and tread fast to reach a point where I could see a temple in front. I had seen few photos of Gaumukh in the shops in Gangotri, but this was nothing close to that. There was a saint-less Shiva temple with a small sign board near it saying, "You are requested to keep a distance of 500 mtr from the holy Gaumukh point. Keep the area clean". I was all confused and amazed as that was it? I couldn't see Gaumukh at all? Making sure that I don't panic I took a stroll around that places and the moment I got closer to Ganga I realized that huge mass of land in front of me, which I had assumed as another mountain, was nothing but the glacier itself. That was the moment of liberation for me. Sitting on a rock alone gazing at that huge chunk of ice, I was thoughtless. Just seeping in the magnificent scale of the place and freezing wind in my hair I could do nothing but worship nature at its best. The temperature was almost -5 degrees at 2:30 pm and I was sitting next to freezing cold water of just-melted Ganga, the first thought that struck me after minutes was – I should fill up my bottle and drink some water!
The sun started hiding behind the huge mountains and the area suddenly started becoming dark and colder. Even it was 3 in the afternoon, but being there alone was not that comfortable as one would think. By this time my camera batteries had died and I had to save my phone's power to reach back Gangotri safely. For precaution, I was also carrying an old cell phone model only to use it as a torch. With all my 'regained' energy I started running back on the trek. A bit more confident than before, as now I had the idea of the path, I literally started running downhill. Within no time I reached back Bhojbasa and in just three hours, I covered 9 kms to reach back at Chirbasa. It was 6 pm already and the soldiers warned me to be safe for the rest of my path as I couldn't stay at Chirbasa in the cold weather. Nature helps when you need it the most; I realized it when fortunately a porter, Nagendra Ji, heading towards Gangotri agreed to take me along with him. Because of the continuous downward pull of the gravity, now my brain and feet were not coordinating – in short I was just running downhill in moonlit valley without any senses! When I look back at the photographs now, I still tell myself that it was a divine help indeed, following whom I managed to reach Gangotri town back at 8:30 pm, in one piece.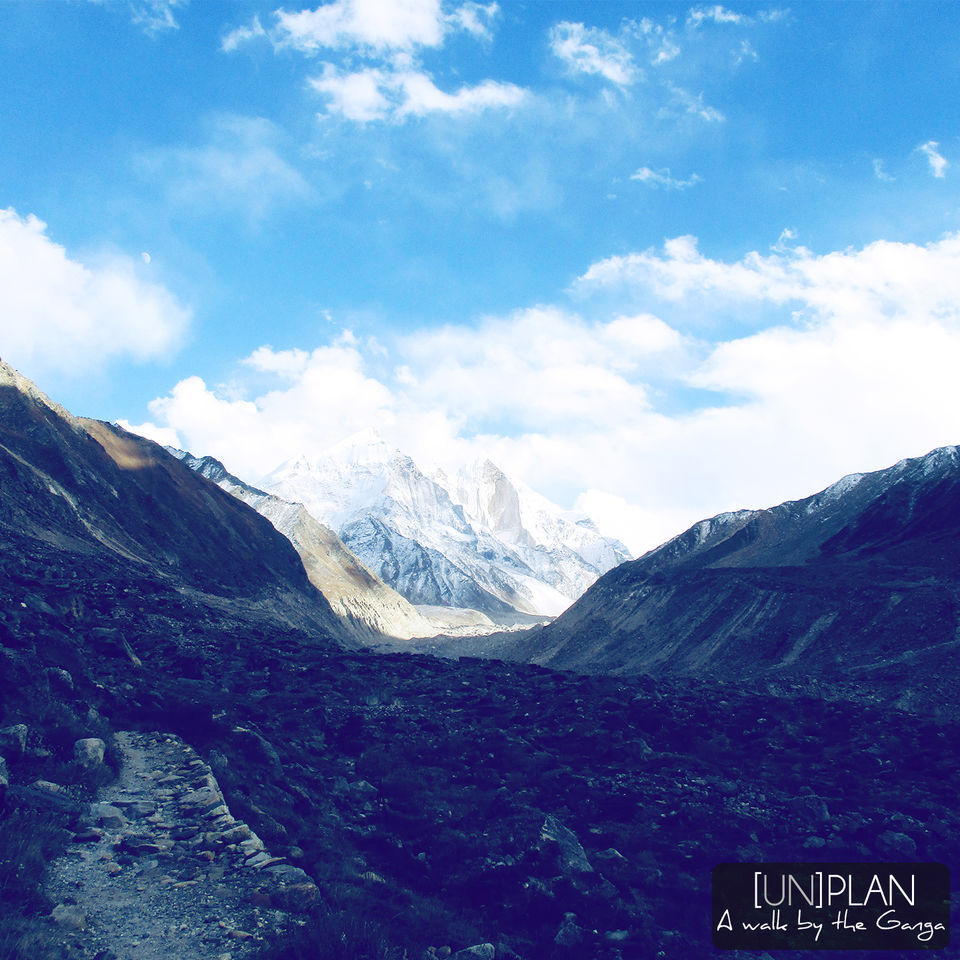 Because of the extreme dip in temperature at night and the most difficult physical training of my life that I had experienced I could not go anywhere but to eat in the same restaurant. Chachu (Uncle) served me with two huge mugs of honey-ginger-lemon tea which worked as a life saver to me. Spent some good half an hour sitting next to a bonfire being a listener to the political discussions of the locals and gained some strength to reach out to my bed. Next morning I began my return journey to the city life.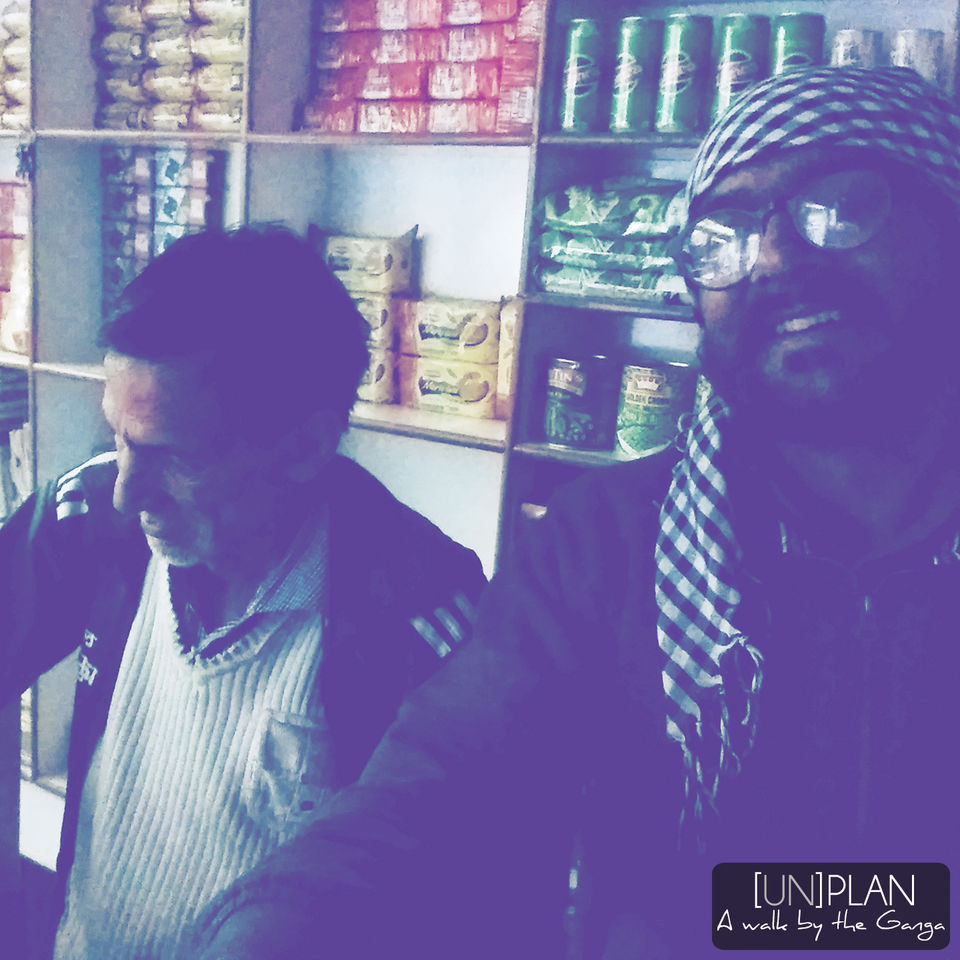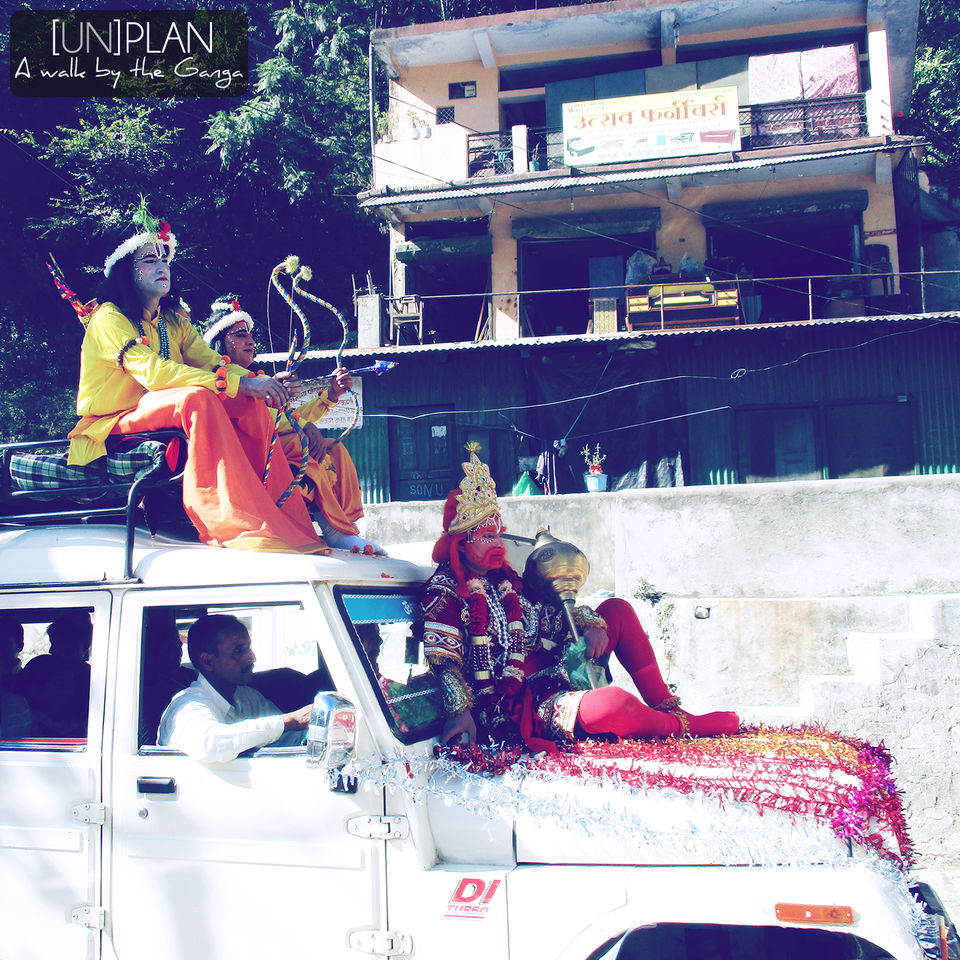 While ending, I find it important to share what I took back along from the 'pilgrimage'. It was a warm experience of meeting people from different countries and yet being so familiar and helpful, a caretaker who took all the pain so that I could enjoy my trip, a porter who took responsibility and accompanied me all the way back on trek, many tourists who acknowledged my courage of travelling alone and prayed for my good health, an uncle who served amazing tea and Maggie to rejuvenate my senses when I almost lost them and the locals who allowed me to sit along with them to enjoy the bonfire in freezing cold temperature. Moreover, it was also a hands on experience of looking on how we, the humans, have affected the nature.
Apparently, the Gangotri temple was the actual place where the Gaumukh was located. In only the last hundred years, it has melted so much that it is now 18 kms away from the temple. With that speed how long will it last? The trip was an eye-opener for me in many ways and this was one of them.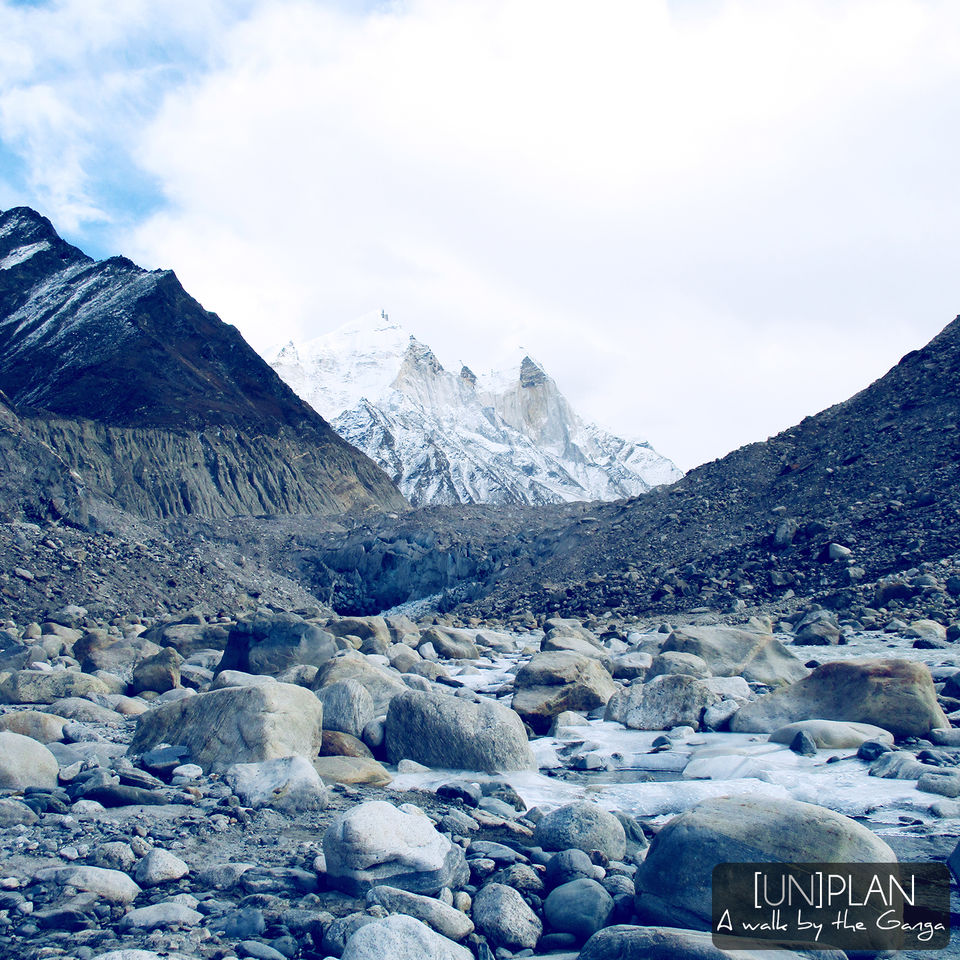 #TripotoTakeMeToHampta 2.0 #delhi #uttarakhand #gangotri #gaumukh #trip #trek #walk #ganga #solo