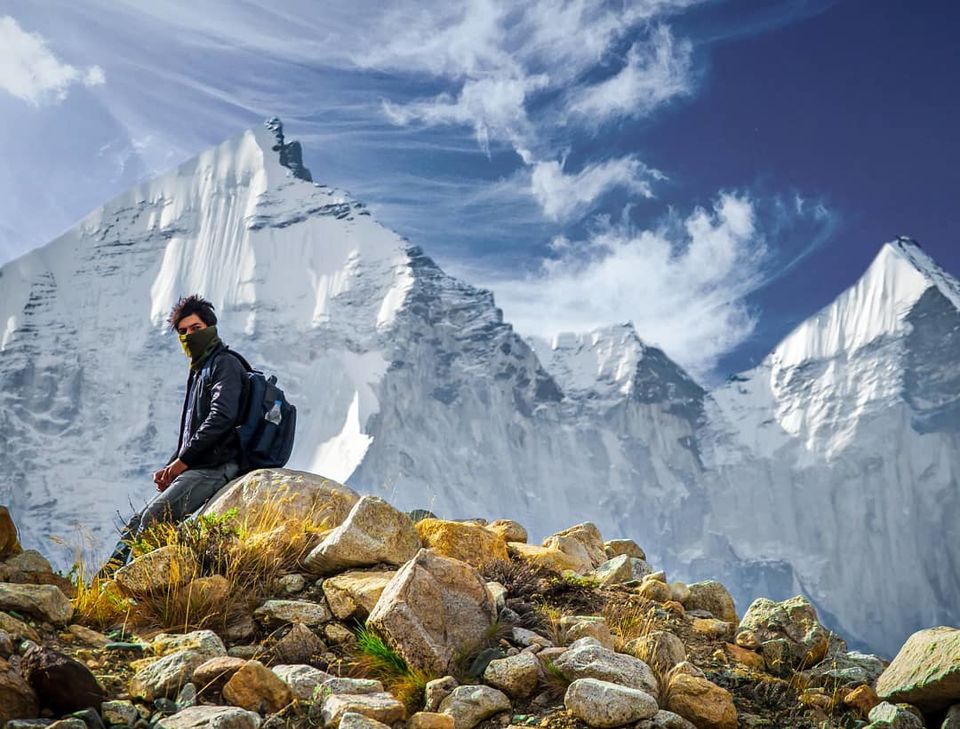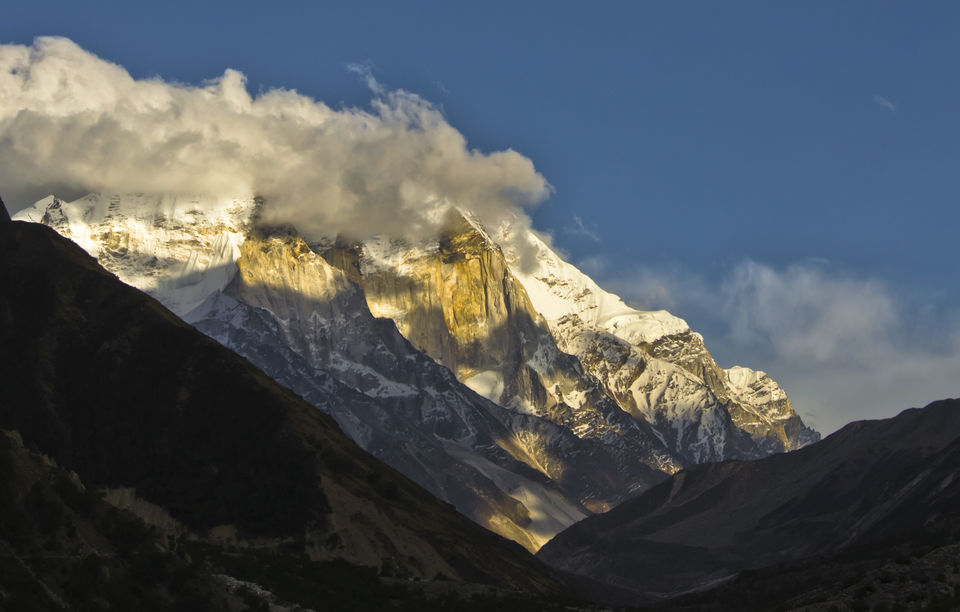 My trip started from Dehradun to Tapovan and back with 48 kms of trek and 400 kms of motorcycle ride all in 5 days. Dehradun to Gangotri is 200 kms approx and I was pretty acquainted with the route as the place had always been a dear destination for me for weekends. Perks of living in a place so close by.
Trek details
Route:
1) Gangotri to Bhojwasa (12 kms)
2) Bhojwasa to Tapovan and back to Bhojwasa (18 kms)
3) Bhojwasa to Gangotri (12 kms)
How to reach Gangotri
1) Plenty of public transport like buses and taxis are available from Haridwar, Rishikesh and Dehradun. All these cities can be arrived at by trains too.
2) One can drive to Gangotri in his personal vehicle, car or a motorcycle, or hire a self driven car. Roads are neat with minor broken sections. Roads after Uttarkashi to Gangotri (90 kms) are narrow which needs caution.
Permits:
Permits for Gaumukh trek is mandatory and are easily available before 12:30 am for trekking on the same day. Since the trek is long its advisable to get the permits early or a day before. Too late and they wont give you one. Also the permits for Gaumukh Tapovan trek a has a certain cap for one day. They allow only a limited number of people per day. So its better to go early or day before. Your IDs are required and a minimal fee is charged.
Things to Check
1) Plastics: After permits you are finally checked at the forest check post 1-2 kms into the Gaumukh trail. All your luggage is checked for unwanted items like plastics. Its advisable to go with less plastics as possible. Chips, disposables, plastics bags, mugs, plastic cans etc will be charged and noted down and the charged money will not be refunded if you don't come with the items you went with. I ended up bringing more plastic than I took. Collected the ones lying around.
2) Navigator : Going beyond Gaumukh taking a navigator is compulsory. As the trek gets precarious after crossing Gaumukh a navigator is mandatory and will be charged extra. You will have to search for one in Gangotri itself the day before and it will be included in your permit. The check post wont allow you to go further if you are wishing to go beyond Gaumukh without a navigator.
3) Medicines : "Essential medications" are subjective to take but recommended as the conditions change quite often at these altitudes. Headache, stomach illness, nose bleeding, skin itches and burns due to UV rays, high altitude sickness and shortness of breath are some common problems I have seen among people. Carry essential medicines, sun blocks and SPFs and don't just pop a Diamox in at high altitudes. Be responsible and do a good homework and research before you go.
4) Clothes : A good warm jacket which can tolerate low temperatures. A set of thermal inner wears. Spare loose pants (trekking in denims is not recommended). Good shoes. Probably a hat to cover your face and neck from sun burns.
5) Luggage : Be a minimalist and pragmatic and keep your luggage as small as possible. Bigger the luggage more the effort you will have to put in to walk the trek. Even a few extra grams bother a lot over such treks and high altitude walks.
Accommodation
1) Chirbasa : A very very small settlement with only 3-4 people to accommodate for the night. Not recommended. The place serves as a spot for snacks and few supplies to get you going.
2) Bhojwasa : The only major settlement. Cheapest option is to stay at Lal Baba Ashram. Accommodation charges are 350 per person which includes bed, dinner, breakfast and lunch for a whole day. GMVN rooms are also available.
3) Tapovan : Mauni Baba Ashram is the only place to stay here. One needs to depart early from Bhojwasa to secure a place here too. Slightly costly a 700 per person with amenities similar to Bhojwasa.
Weather
High mountains make their own weather. Warm clothing a raincoats are advisable. It gets very cold at night and it rains only for a short while as it turns into snow.
Route
The route is very demanding physically. If you don't wish to walk you can take a mule ride from Gangotri to Gaumukh. Mules don't go beyond Gaumukh. The route from Gangotri to Gaumukh has lot of water crossings too. Good shoes are necessary and spare socks too. The trek gets difficult after Gaumukh to Tapovan. While you move ahead from Gaumukh to Tapovan you will navigate the galcier. Navigating the Gaumukh glacier is where the navigators come in handy. The final ascent after Crossing Gaumukh glacier to Tapovan is very steep and precarious.
My Experience
I could talk about this for hours. Since it was the best and worst I had.
The first day from Gangotri to Bhojwasa was easy. The weather since past two days was fine with come clouds coming in by the evening with no rains. Bhojwasa offered some spectacular starry skies at night too. Milky way core was easily visible by our naked eyes.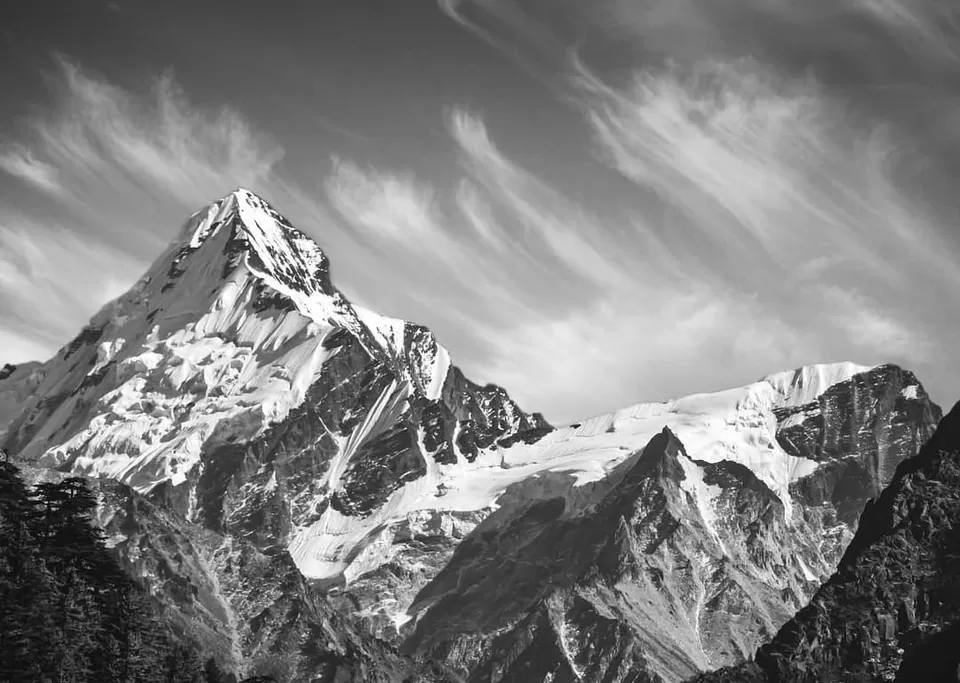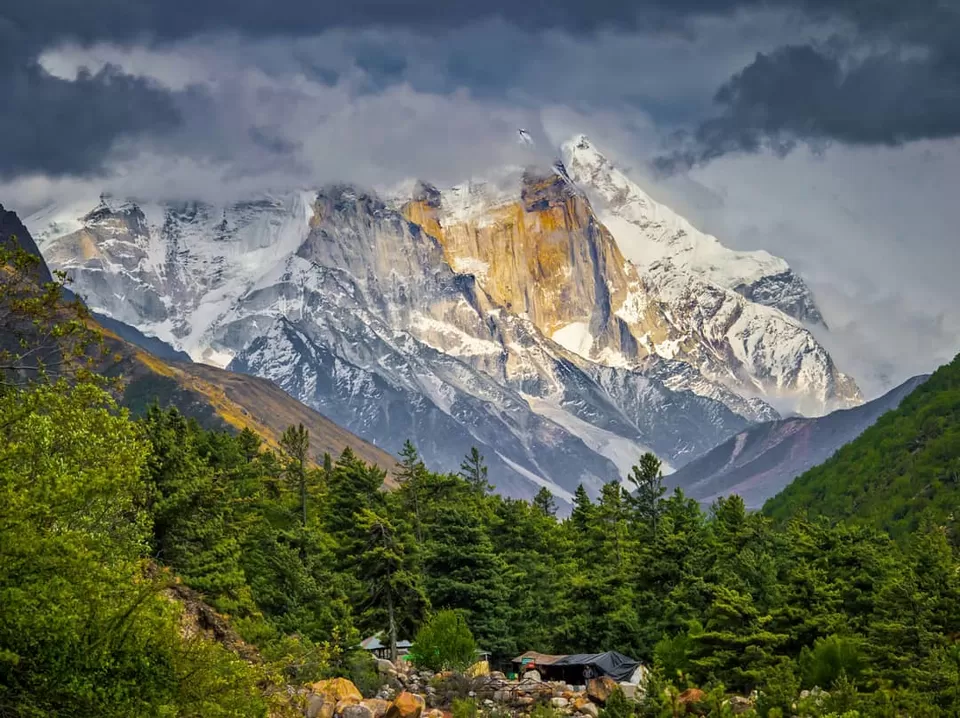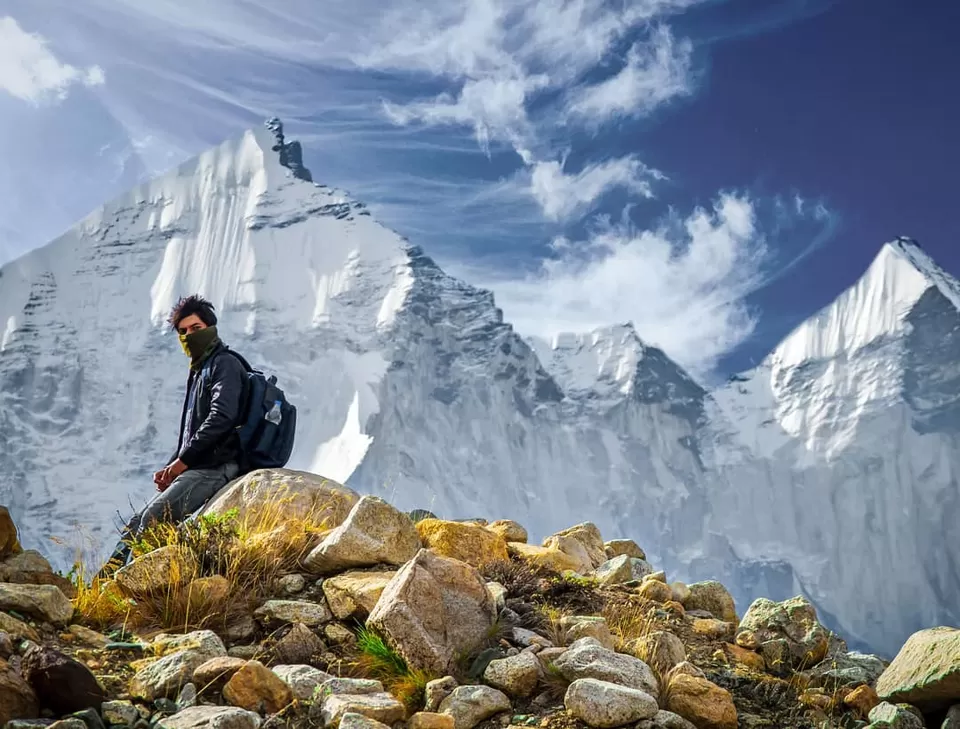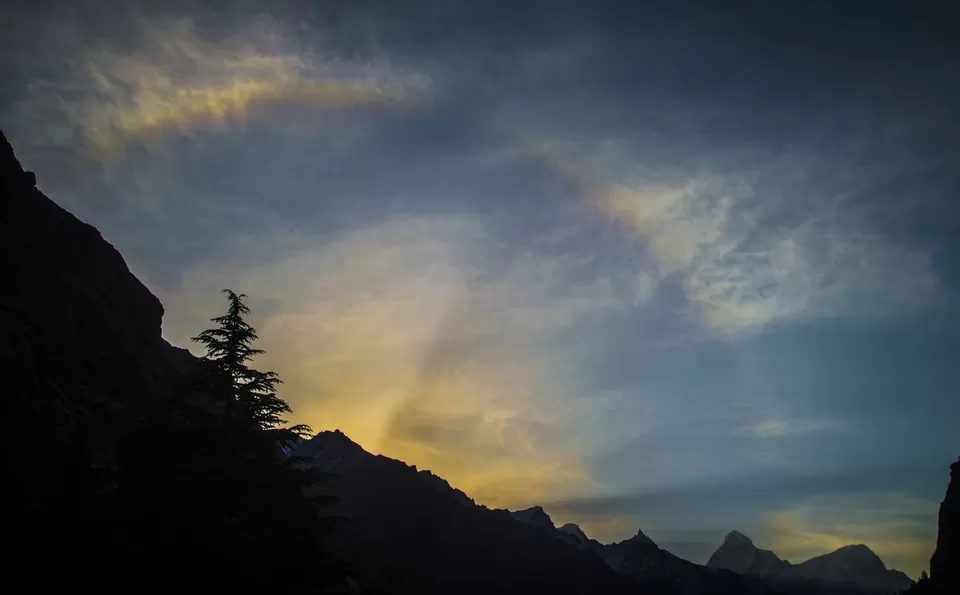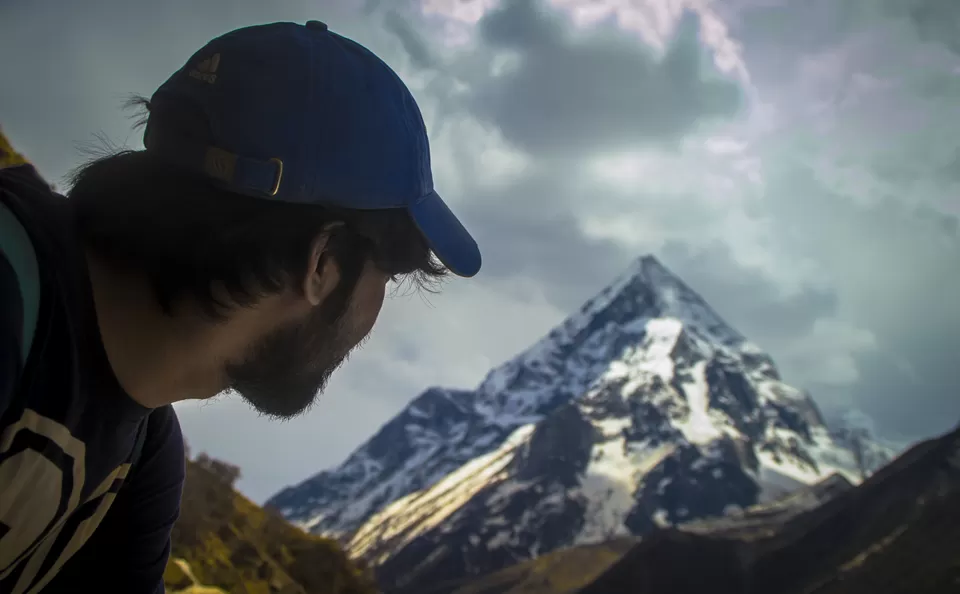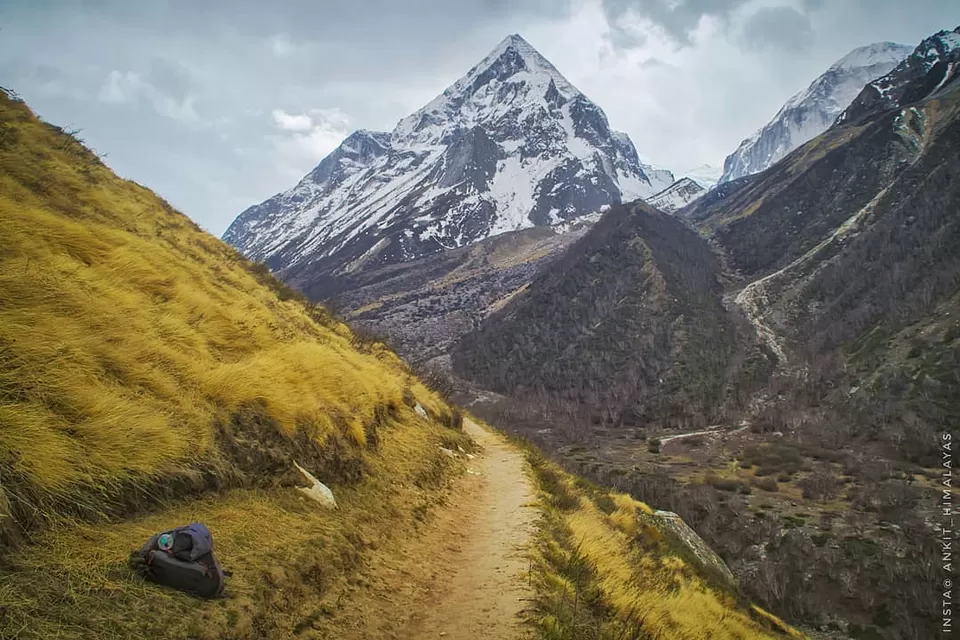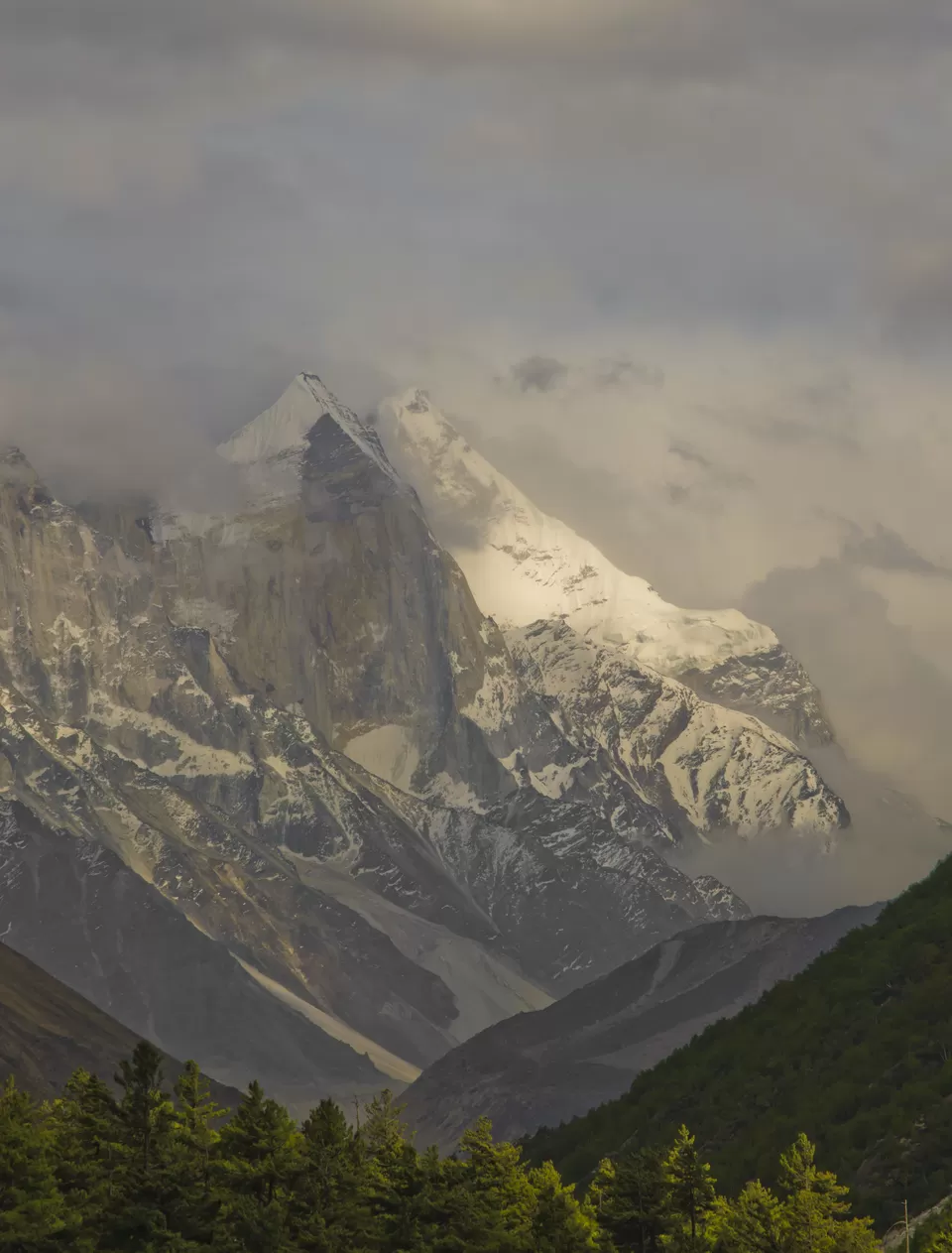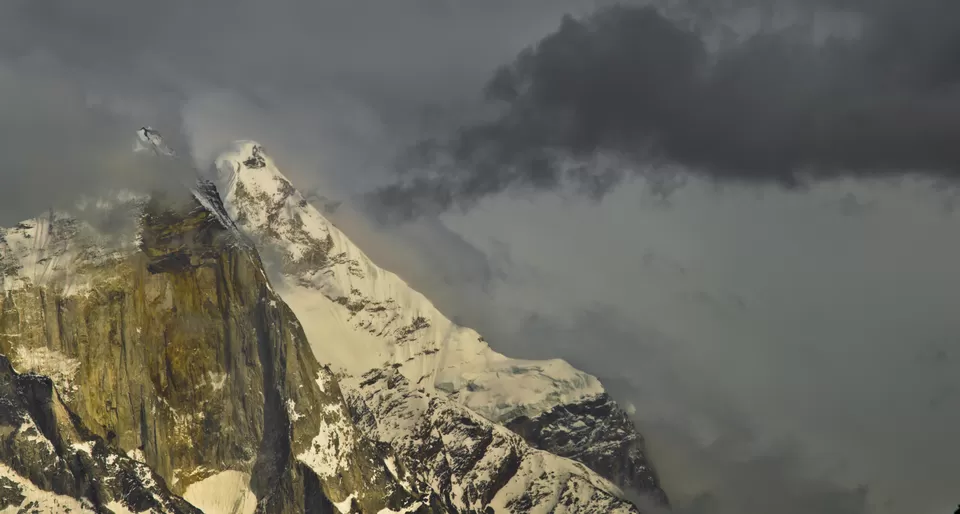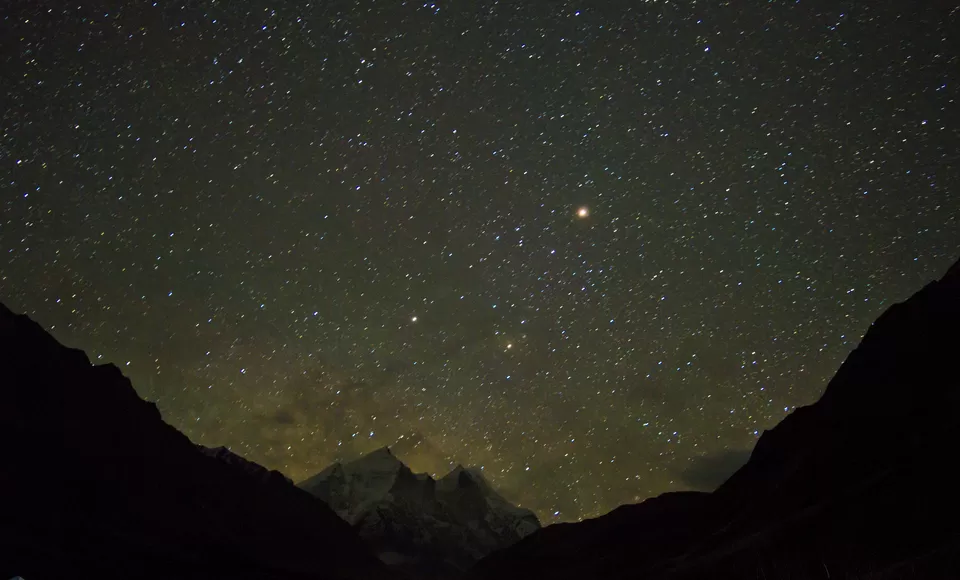 Day 2 we started early morning to Tapovan from Bhojwasa. The route from Bhojwasa to Gaumukh is rather fine and easy. The real drama starts after Gaumukh to Tapovan. Crossing the Gaumukh glacier is daunting task and requires a lot of navigation. The place is surrounded by lots glaciers, boulders and moraines. A strenuous task but doable with lots of people ready to help you. After we crossed the Gaumukh glacier, which is basically a 30-40 ft high and a km wide thick frozen water/river, we saw back and it was hard to fathom what we had just crossed. Its was a big achievement. Lots of people give up before Gaumukh even. Anyways, crossing the evil Gaumukh glacier now we rise up and move ahead. After a long walk from Bhojwasa we finally cross Gaumukh, the most trickiest part, and we hope for a breather until what we see is a giant steep ascent which looks like a mountain. I was pretty sure we aren't going that way because who climbs mountains here, its a trek right. To my surprise that was precisely the route.
It was when we all were panting and relaxing after the crossing the glacier that it came as a shock to me when I saw a porter carrying a cylinder and lots of supplies on his back up that mountain. I shook my head and disbelief and see him walk away from me and climb up. He was crouched forward with all that load on his back and one step at a time he was pushing himself up. That was the moment I heard a couple of guys give up and were deciding to return back. They did go back later. Me and my friend decided to move on. This ascent takes the every bit out of you. Its steep, loose and rocky. This all becomes more difficult with high altitude, thin air, less oxygen and continuous walking over three days.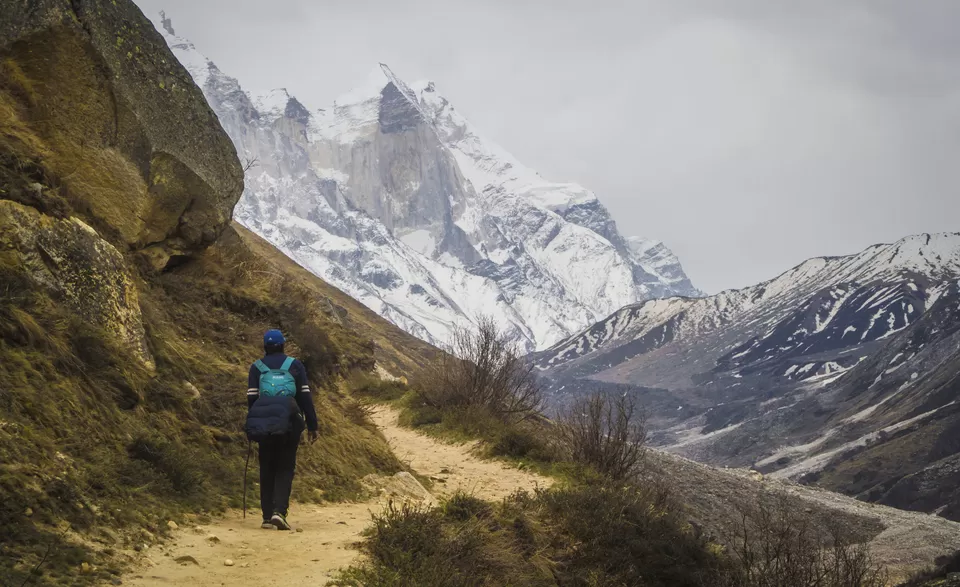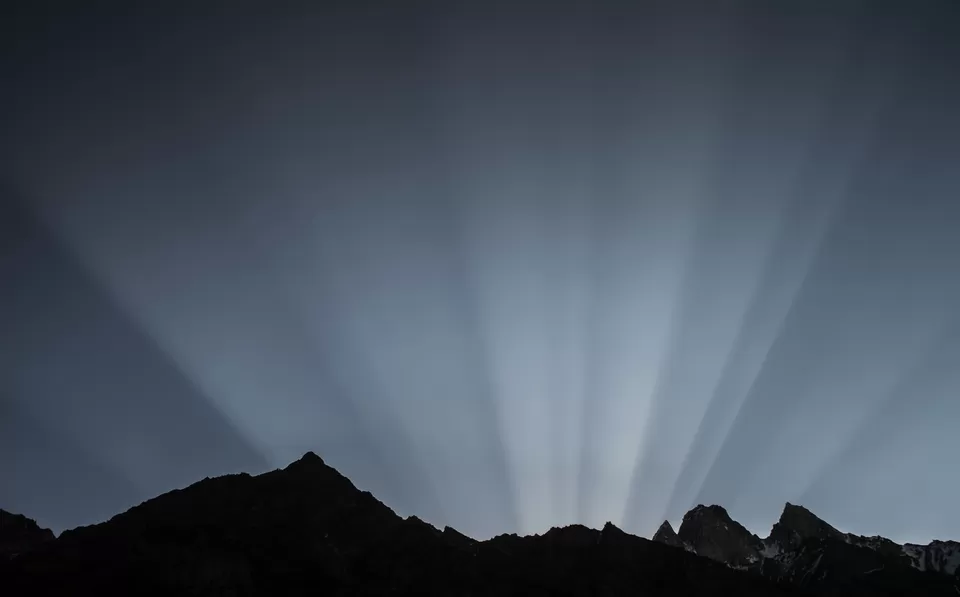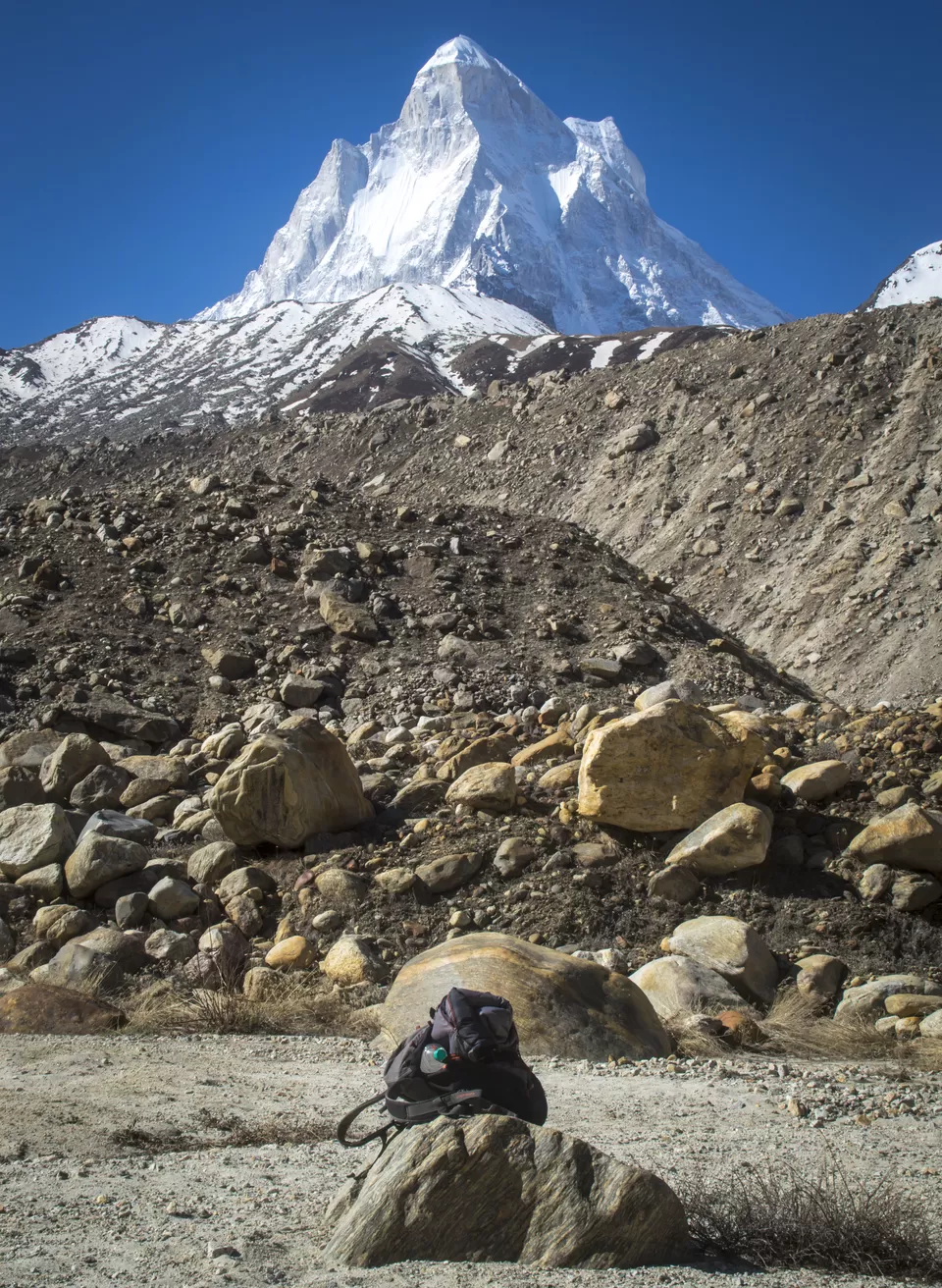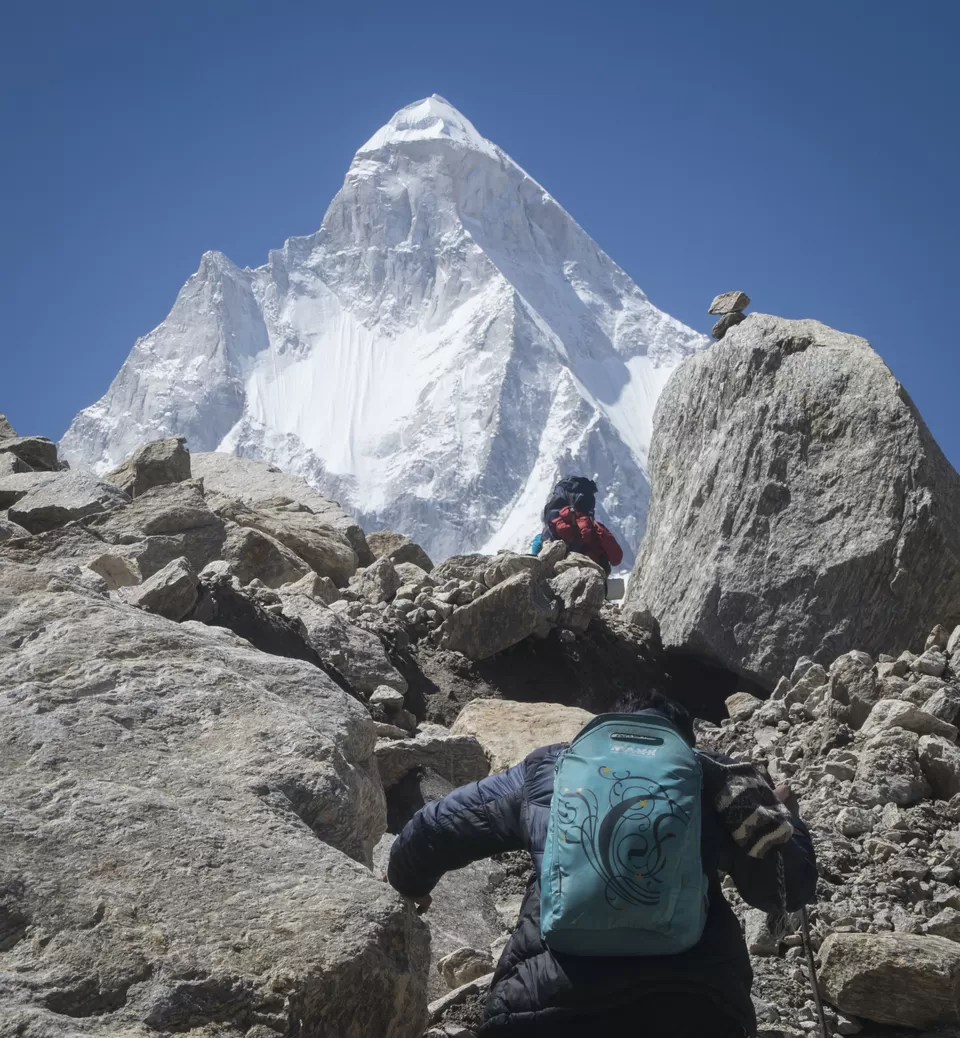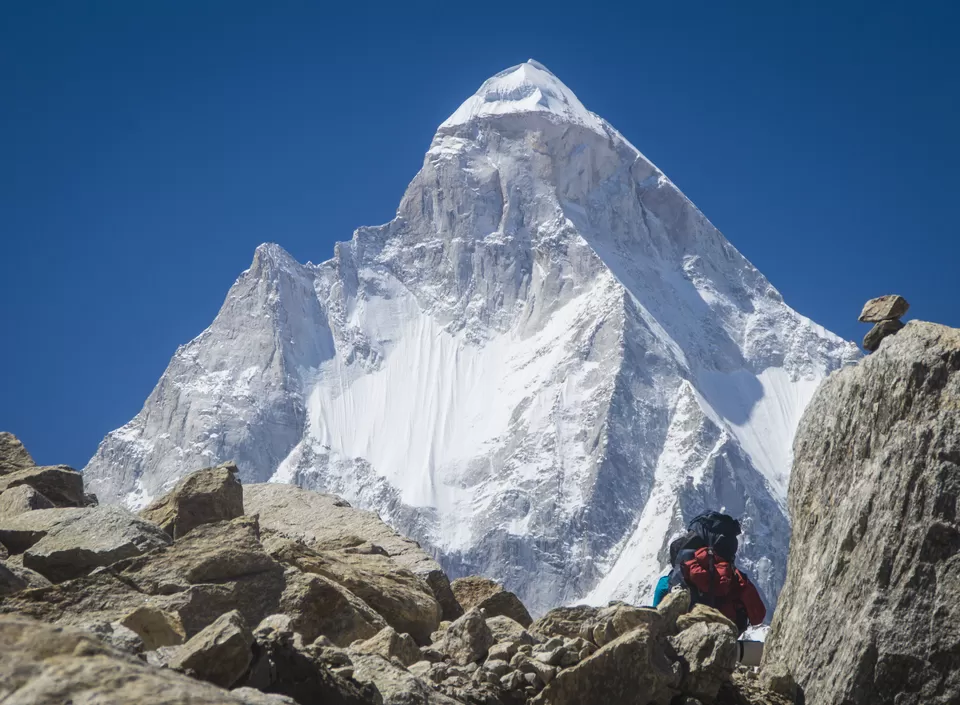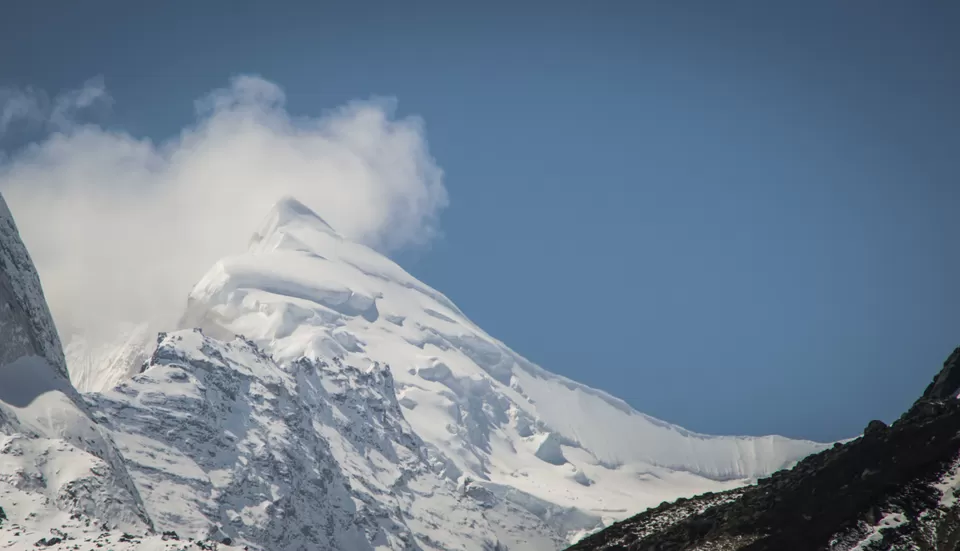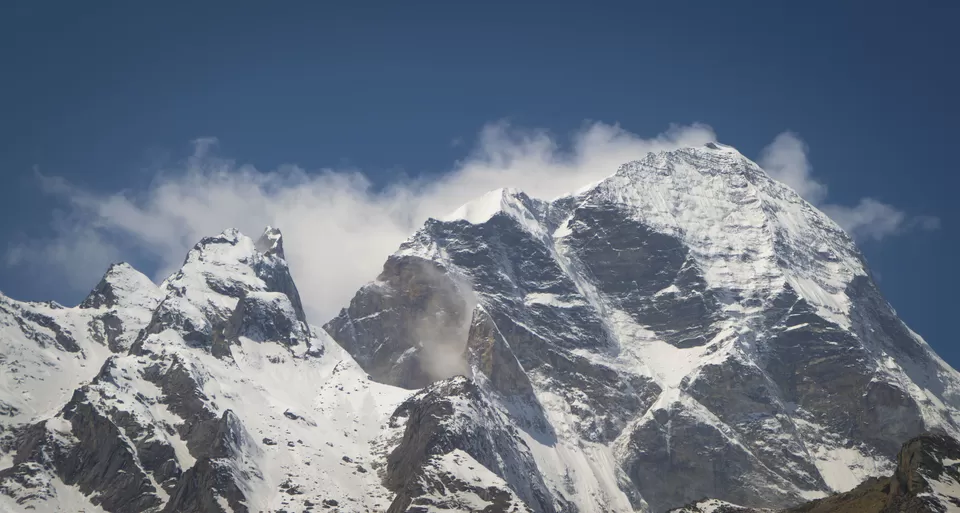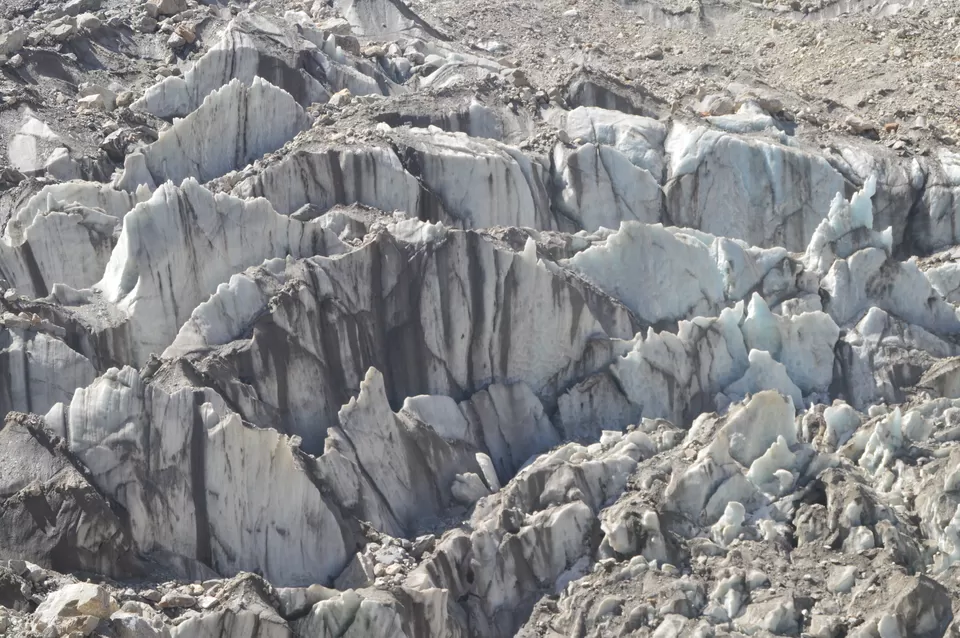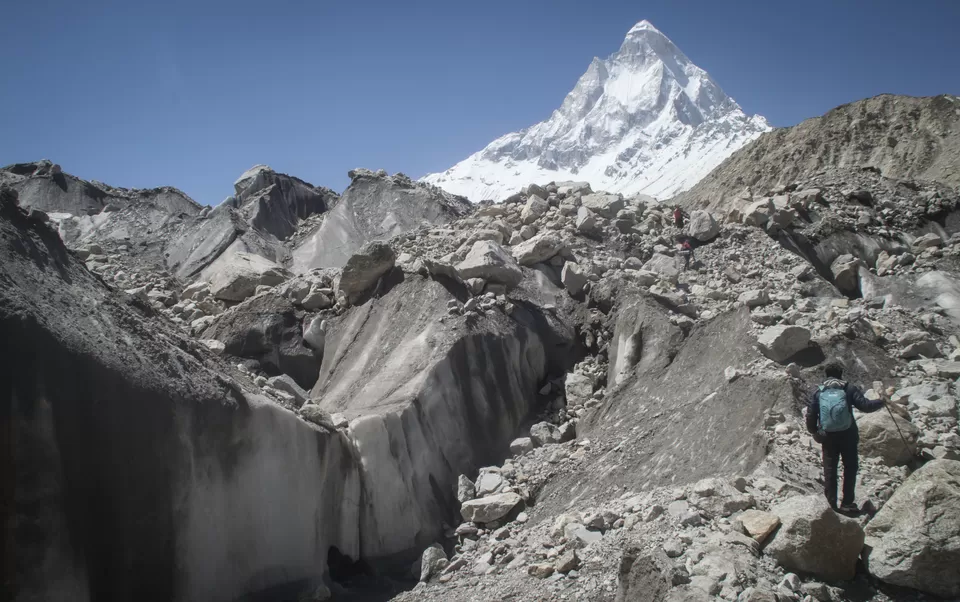 Finally as we climbed the last 100-200 meters we saw the Akash Ganga (it seems to emerge from the sky thus the name), a major tributary to the Bhagirathi. You keep on climbing and climbing until suddenly a vast expanse of open land strikes your eye and you push yourself more to see it in completion and with contention. The achievement can't be expressed. The flatland land of Tapovan and the towering Shivling peaks fill your with so much awe that you suddenly forget about the climb, the glacier your just crossed and that pain you were complaining about in your foot.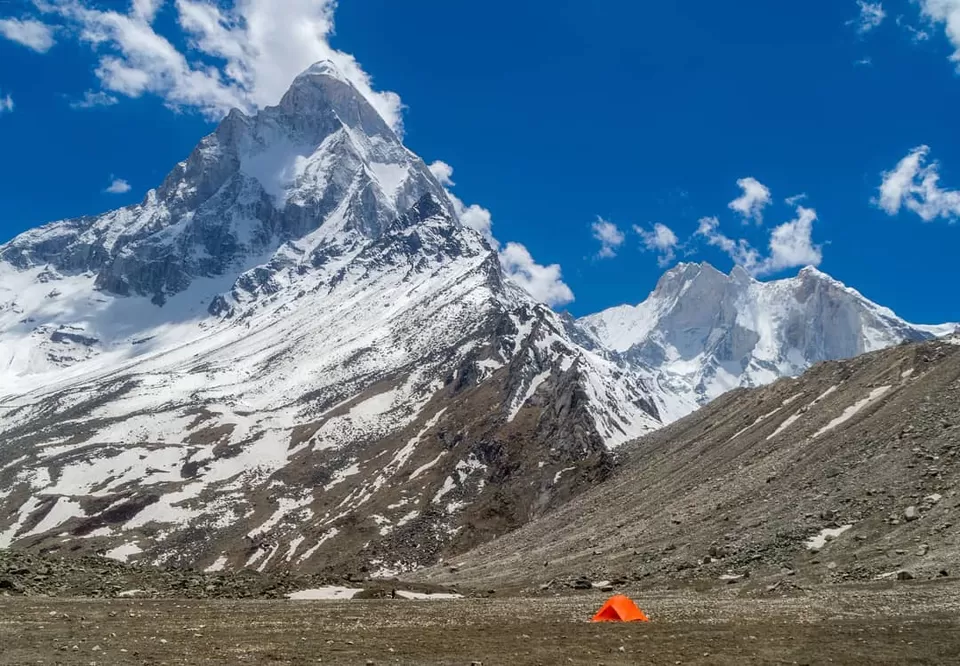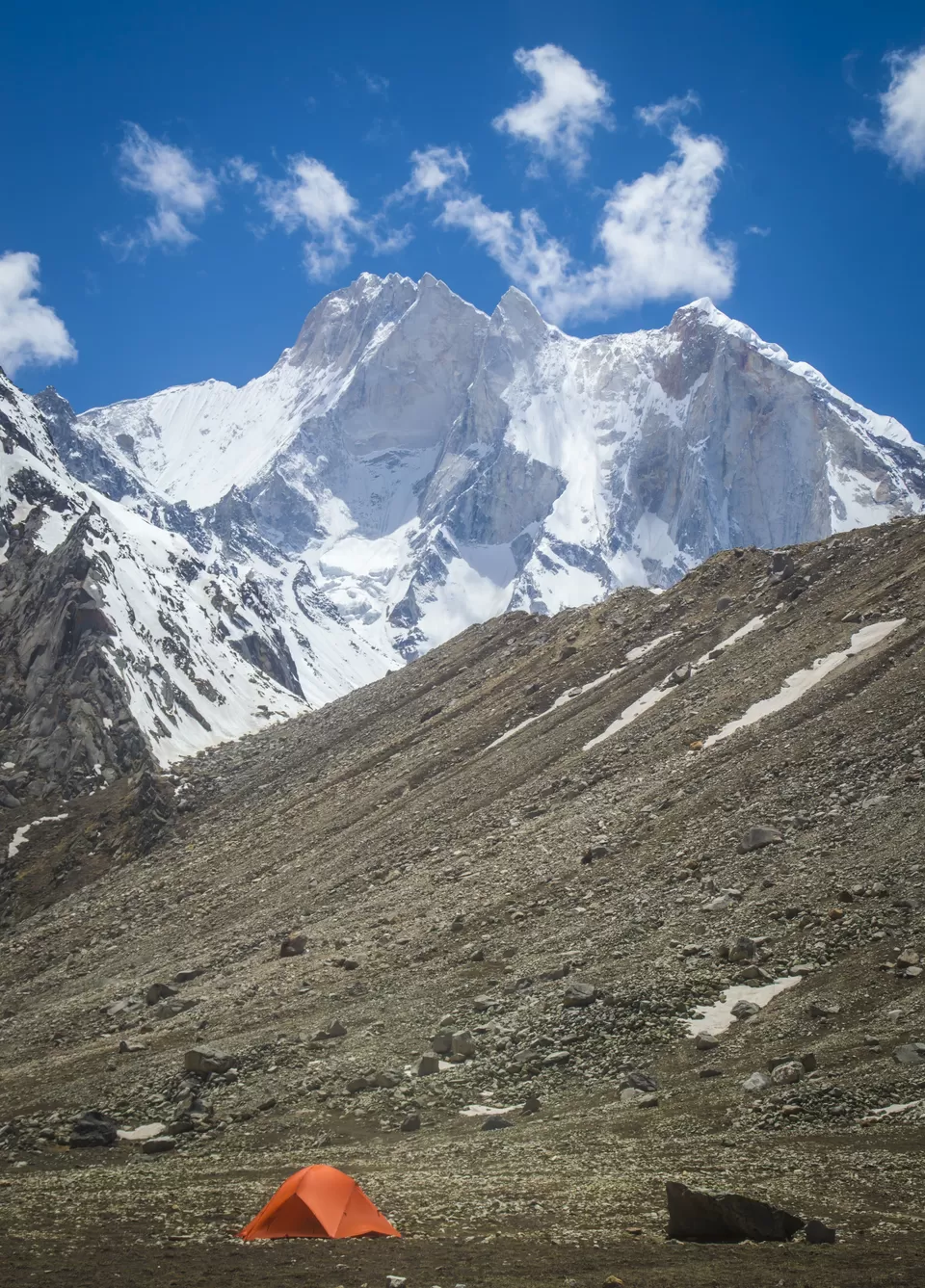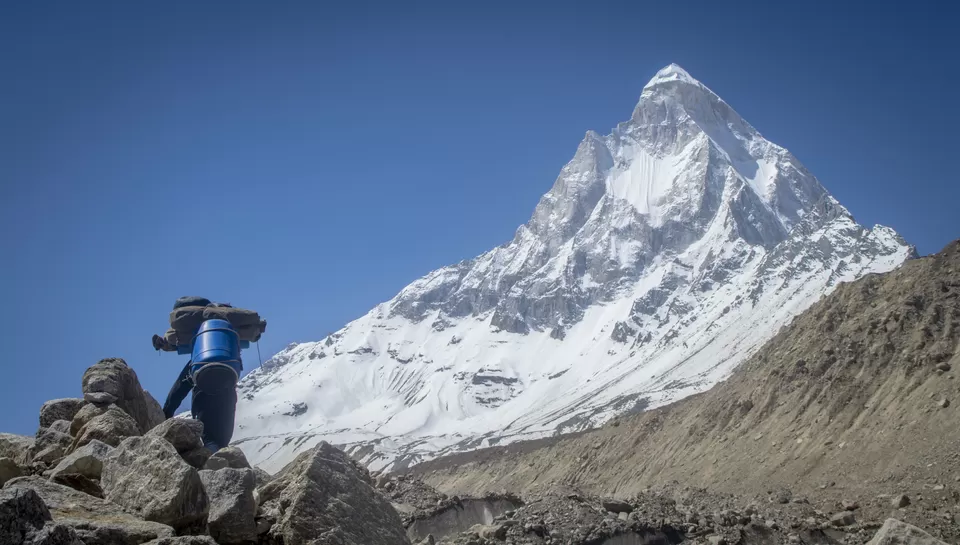 The drama while returning back from Tapovan
So we reached Tapovan and we had to return back now to Bhojwasa which wasn't the plan but we had to because we spent a lot of time in Gaumukh with photographs and gossiping. The only place at Mauni Baba Ashram was full which meant we had no other option to stay and we had to leave for Bhojwasa. My friend suggested to spend a little a time and rest for an hour or half and then we would leave. Which I outright rejected and suggested to leave. Which was probably the best decision we ever took. We stayed at this beautiful God's own place called Tapovan for mere 15 minutes I guess and we started our walk back to Bhojwasa. It was 2 pm now and a real drama began to unfold.
Clouds have started to gather and it seemed it would rain. This was happening since past three days. the clouds would gather but it wont rain. God had different plans for us this day. The people who were staying at Tapovan were at Tapovan and the people who were to go back to Bhojwasa left a lot early. It was then when I realized this fact and turned around and stopped for a moment to ponder over the fact that we were the only ones going back to Bhojwasa from Tapovan. It made me worried a little. I started walking fast because I knew Gaumukh glacier is to be navigated too which eats up a lot of time. Well since we were the only two guys walking back to Bhojwasa we didn't have any navigator on your way back either. All these factors were so down lifting for me and couldn't stop thinking of getting back as quickly as possible. Bhojwasa was 9 kms away and the first drop from the sky hits my face. Rains ! The clouds thunder and it sends shivers down my spine. My friend looks at me in with a fearful and worried tinge in his face.
We reach down to the Gaumukh glacier and to our surprise not at the point from where we came up. Navigation starts and so does the rain. My friend starts to get nervous and I get a little tensed and hyperactive searching for way. We know the direction and we stick to that as we navigate through the glacier. It starts raining heavily and we pull our raincoats out. It rains for 5 minutes and it started snowing. Tackling a glacier during a snowfall is a professional thing to do whereas we were tourists who came just to enjoy the show. Things were getting hairy and once we were inside the glacier we had no clue where to go. The crevasses and the snow might me shifting anytime soon due to rains and snow. The place was surrounded with rocks and boulders which could slip and slide.
We lost a good amount of time navigating the glacier eventually with no way out. Suddenly I saw few stones stacked up over another at few places. I reach to them and once I do that I saw another stack of stone at a distance over a rock. To my cognitive thinking it implied that they might be the way points. I stick to that idea. It worked ! We came out long way from that glacier to the other side from where the trail to Bhojwasa could be seen but no more way points now. I see the trail and a big chunk of glacier between me and the place from where I could easily get to that trail. The glacier was a big obstacle and had to be navigated.
We were drenched by now in snow and cold. I started to miss my bed and my home a lot then. It was very depressing. The trek at that moment turned out to be what I would have never expected. I look at the glacier and route around and try to navigate but eventually failing. Helpless, failing in all what I do I decided to go for a Hail Mary attempt. A pushed a big boulder down the glacier to see if it stays. It did. So I pushed an even bigger one, twice or thrice as my weight. It stayed too. If you're guessing what I was about to do, you maybe right. I decided to take a slide down. I stopped pushing the boulder anymore because it may weaken the glacier or maybe not. Several thoughts that run across your head at times like these.
I cross my fingers and take a good 100 meter slide down the glacier to the spot I was aiming for. So did my friend. We made it. My stomach filled up with butterflies. I was able to see the trail and ran instantly up to it first. My shoes with that slide were filled with fine grains of silt and sand and was a little wet too. I dusted off the sand as we talked and pondered over what we just did. I pull on my shoes and look back at the glacier and the pouring sky and began to walk. This was to be monumental 6-7 kms walk back to Bhojwasa and it was getting dark.
With Bhojwasa in our heads we started walking and we didn't stop for a sip of water even. We stick to the trail and kept on marching for an hour or so straight. Probably a lot was going on in our heads because no none of us uttered a word until we saw a light bulb in the distance. Bhojwasa it was. Home for us for the moment. Unconsciously we started walking faster and friend started giggling. I turned around and giggle back.
Cold to our core and drenched in rain we approach the gates of settlement at Bhojwasa. We see 4-5 guys aiming a spotlight aiming at us from a distance. It was from the Lal Baba Ashram. They were waiting for us. Someone saw us climbing down from the other side of the Gaumukh Glacier and informed that we were coming back. They were about to send a search party. As we arrived all wet, we removed the clothes and put on some warm ones and were served a glass full of tea. Heavenly!
The food was ready by then as we arrived late. We had our meal right up to our necks and we were allotted a room with extra quilts and warm beds. I started to inspect my foot which was aching since too long and I found the sand had acted as a sandpaper and peeled off a layer of skin beneath my fingers by that brushing it got over walking for too long and turned red and pink. It was swooning in cold a lot. My friend on the other hand developed a headache and he went to sleep quick.
Morning we departed for Gangotri early and reached by 1 pm after noon. Stayed at Harsil and drove back home the other day.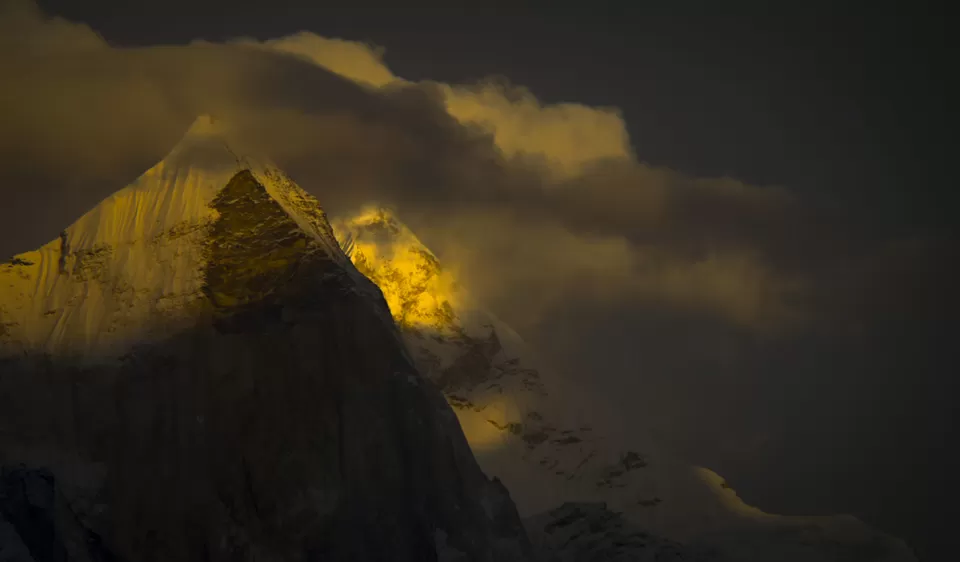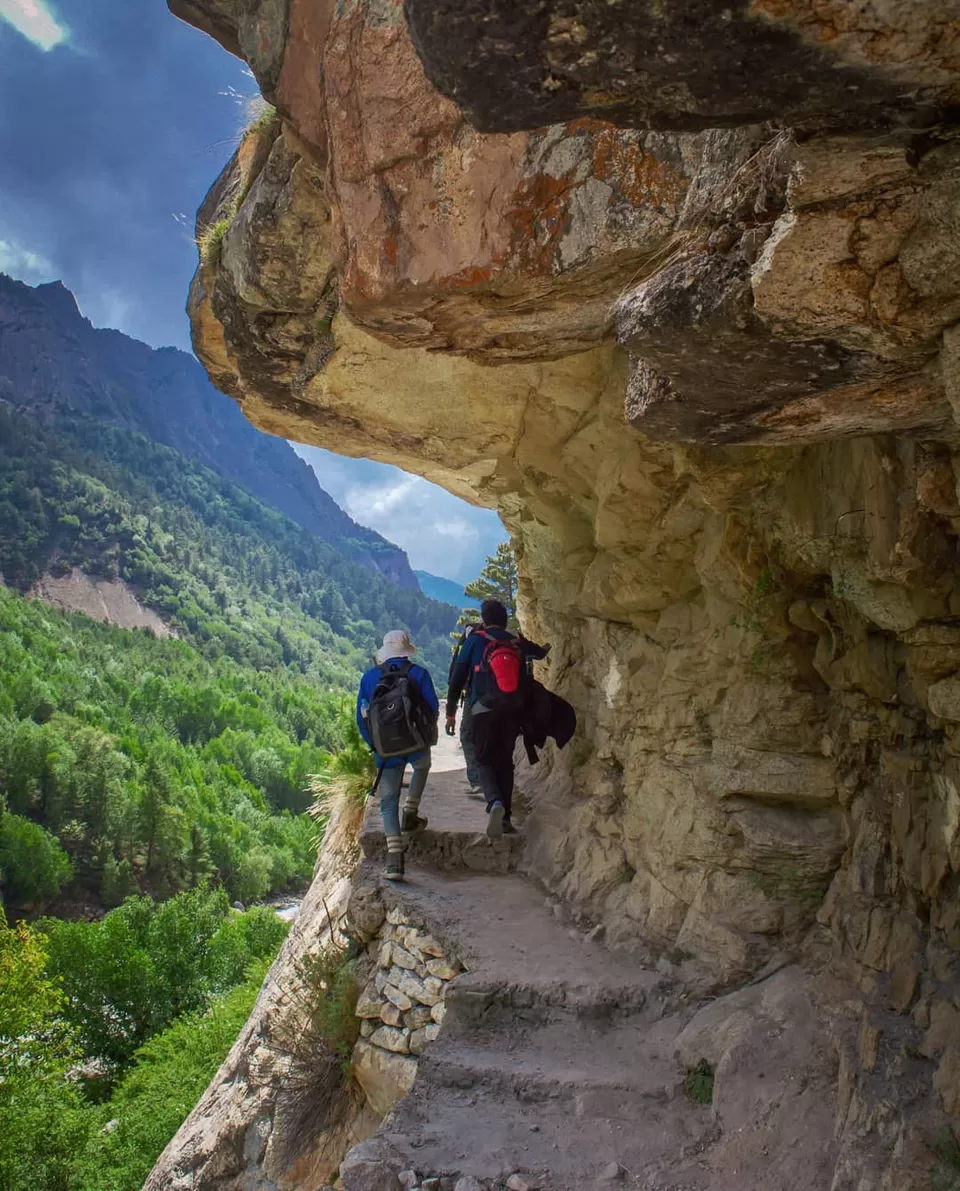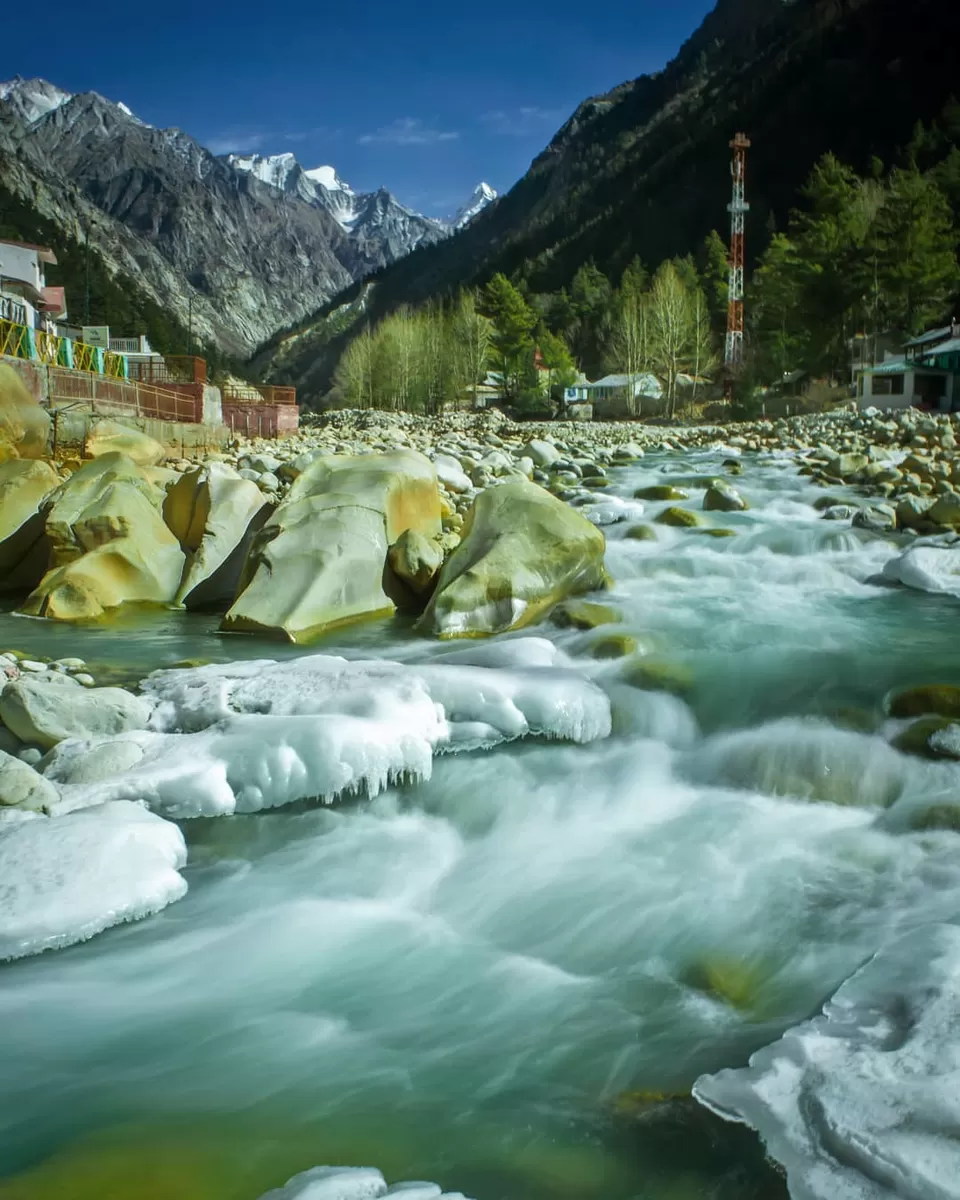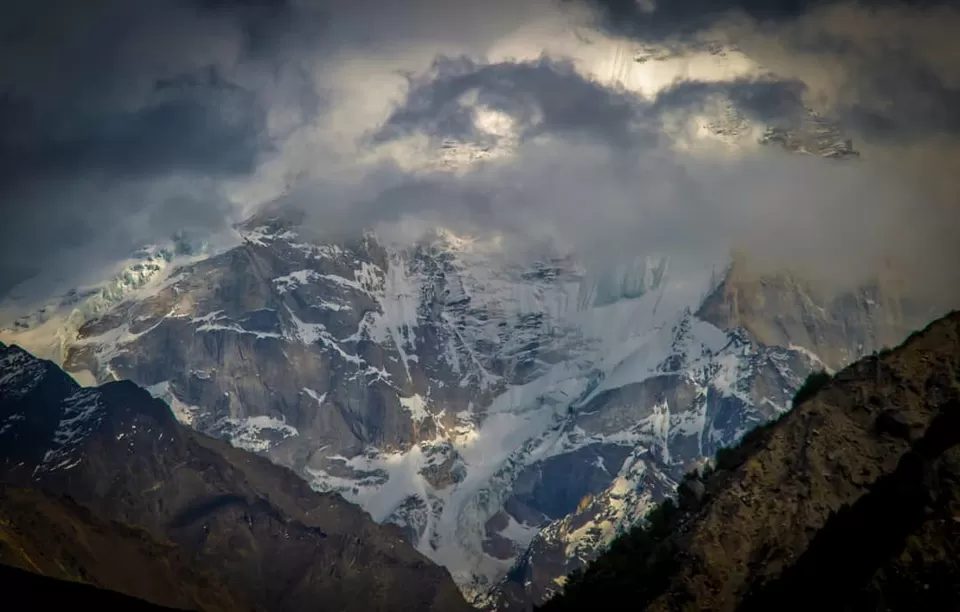 Lessons
1) Never underestimate and go planned, do your homework and go by the rules dictated if you are going alone and not by a trek or travel organizer.
2) Good shoes and clothing is the key.
3) Stay in groups, try to gel in with other people around, if your planning to go alone.
4) Stay alongside porters because they know everything. Walk with them and you wont loose the way.
5) Do not hurry and take out a week or more for this lovely trek.
6) Leave early in the morning. Always. You save a lot of time. Also sunrise in Himalayas are beautiful.
More of me and my little traveling that I do at My Instagram