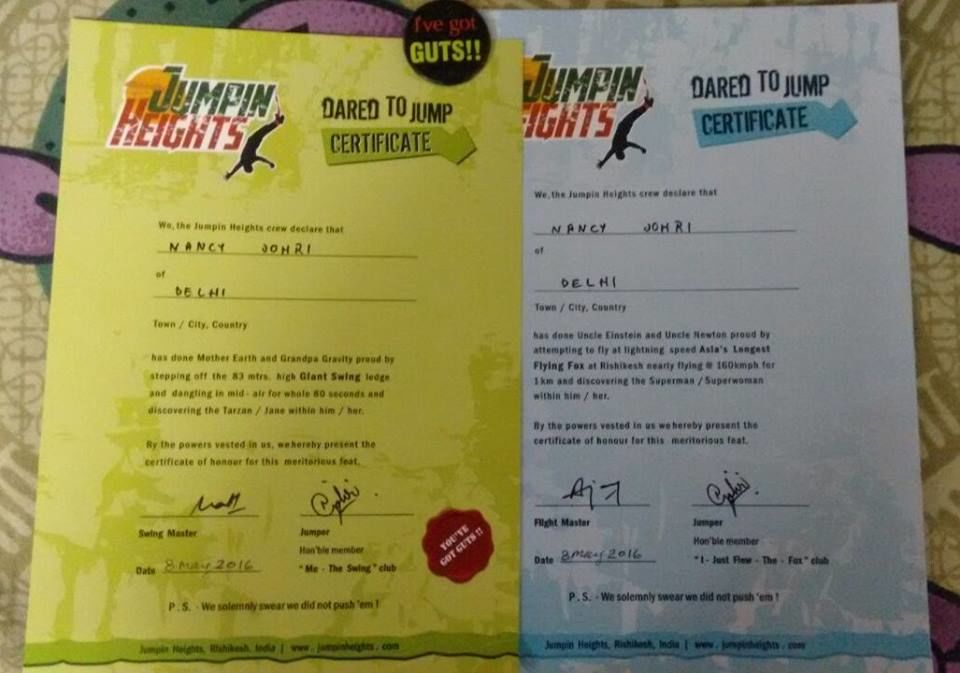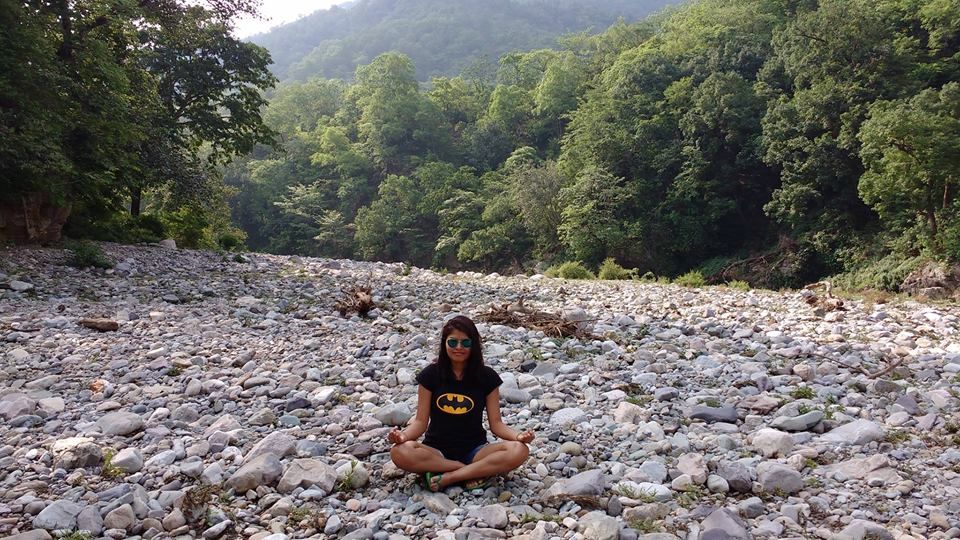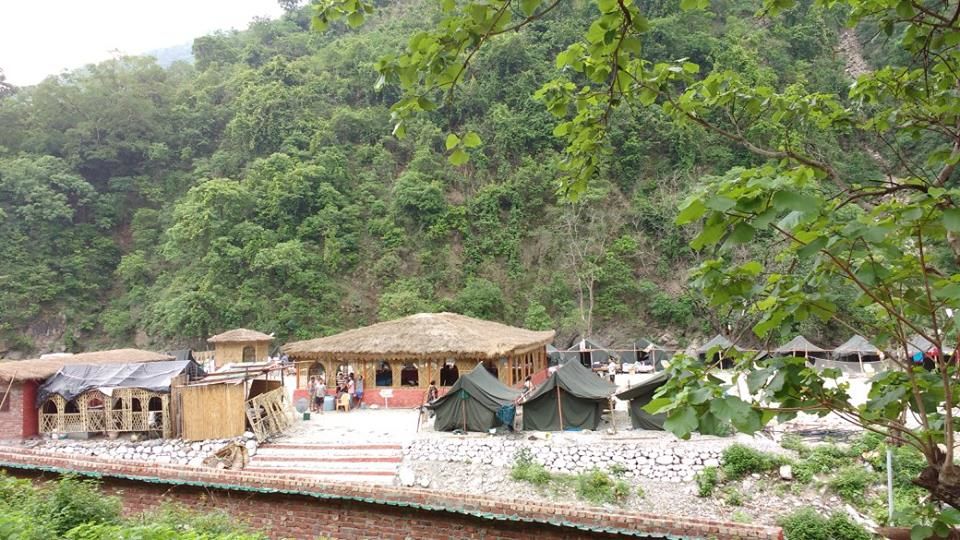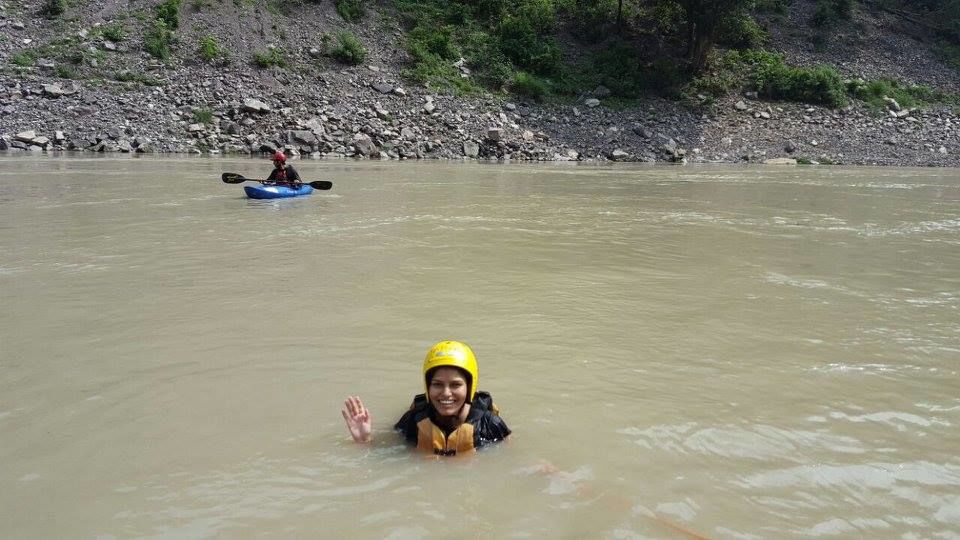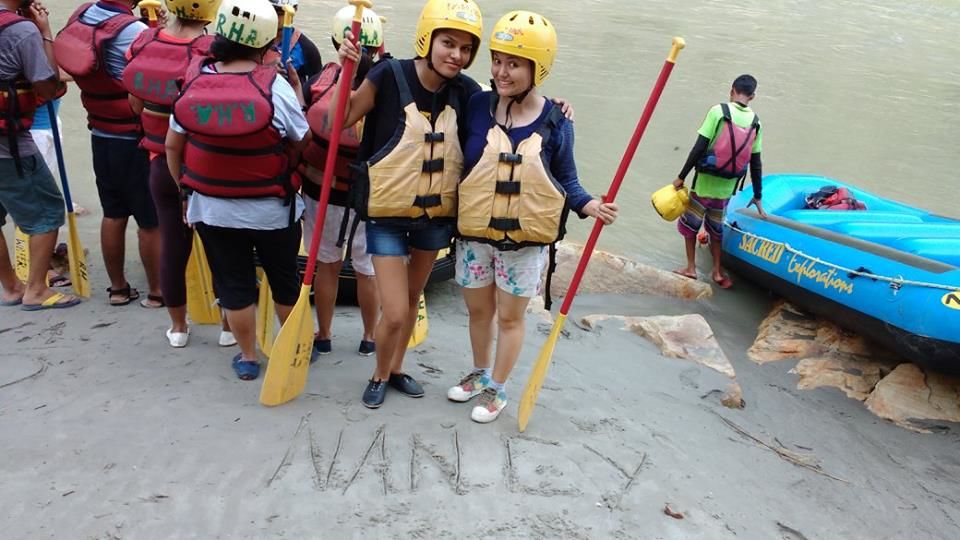 If you are an adventure junkie and want to experience the thrill of adventure activities, but are not willing to burn a hole in your pocket, then I can swear by God when I tell you that Rishikesh, the adventure capital of India, should be the next destination for you. This holy city in the Himalayan foothills beside the Ganges River has become pilgrimage for many adventure freaks, who want to relish perilous adventures and add a pinch of excitement in their lives. Some of the activities are not that scary, but some will literally blow up your mind. But don't you worry about that. The feeling you get after doing it, whether bravely or fearfully, will give you immense satisfaction that is incomparable with anything present on this universe.
In Rishikesh, you can do a lot of amazing things if you are willing to compromise on luxury, and to be honest, the things will be better this way. Don't make the mistake of staying in a hotel as you will definitely miss all the fun then. When you are in this city of northern state of Uttarakhand, you are given an opportunity to bring yourself close to nature. You can sleep under the stars if you choose to do camping. Make sure that you book your camps in advance as these generally get full during weekends.
What should you expect?
You can do a variety of adventure activities including river rafting, cliff jumping, flying fox, giant swing and the king of all risky (safe, of course) activities- bungee jumping. All these activities can be covered in just two days. I request not to overstress yourself by over-thinking about the risk involved as the safety is never compromised in any of these. You are completely secure in the hands of experienced crew.
For me, it was '4 adventure activities in 2 days'.
Day 1- Rafting, Cliff Jumping and Jungle Camping
For making advance booking, me and my friends contacted 'Sacred Explorations' and got complete worth of our money (Rs.1700 per person+transport charges). We reached their office in morning and they took us to Shivpuri in their vehicle. The two guides gave us all the important instructions and warned us that we could land in trouble if we don't follow them. We started rowing our raft which had to cover 18 km stretch. We were completely spellbound by the picturesque beauty. After sometime, we came across 'rapids' and if you are afraid of water, then there are great chances of getting scared to the core. The pressure from horrendous waves is so strong that it may push you out from the raft into the deep water (don't worry as the safety jacket you are wearing will not let you drown). Where the water is still, you can jump into the water and swim a bit, of course when the guide gives a green signal.
Near the end point, you should not miss going to the 'Maggi Point". Besides munching your all time favorite Maggi, what you should definitely try here is cliff jumping. Just walk upto the edge of cliff and don't think about anything. If you really want to do it, then just put your half feet off the cliff and jump immediately in the water when the guy over there tells you to. Over-thinking will not do any good. When you are mid-air for 2-3 seconds, you will not be able to feel anything. The very second after touching the water surface, you will feel as if you have hit a hard ground and the pressure may result in red rashes on your hands and pain in back. Your safety jacket will take you up on the surface after you are one second under the water. But when you take your first breath after that, you realize how courageous you are. Trust me it's not at all easy.
The rafting ended with that and we experienced a total of 15 rapids, big and small, on our way. It took us nearly 3-4 hours to complete the journey.
What after such an exhilarating experience? A little bit of chilling in the camp! The office's vehicle dropped us to our camp in half an hour. A maximum of three persons can accommodate comfortably in one tent, which has three foldable beds. After so much of rowing and jumping, we got so tired. So we relaxed a bit and again left to explore the place outside our tents. It was so beautiful; a silently flowing river and greenery under the huge blue sky. The scenery provided the perfect background for our photographs. As the night came, we started dancing to the tunes of DJ who played energetic dance numbers by the riverside. After dinner and doing all the nonsensical talks, we returned to our tents as we had to get some energy for the next day's adventure.
Day 2: Flying Fox and Giant Swing (I kept Bungee for next time)
As per our advance booking for doing two activities, we reached the office of 'Jumpin Heights' (situated in village Mohan Chatti) at 9.30 in the morning. The combo of Giant Swing+Flying Fox costed me Rs.6,500. This extreme adventure zone is run by ex-army officers with jump masters from New Zealand. You will get the feel as soon as you enter inside. I was dead scared as I was continuously thinking about my fear; and not about the joy of ticking off these activities from my bucket list. We were shown a video about all the three activities and given important instructions regarding that. After submitting everything (cash, ring, purse, etc.) at the office, I slowly started walking towards the point from where I had to do Flying Fox. My heart was beating fast as this is Asia's longest Flying Fox (length is 1 KM) and it takes you to the speed of 140-160 kmph. After trekking for 15 minutes, I finally reached there and got harnessed by the crew members, who are actually very motivating. They will initiate a conversation with you with the purpose of diverting your mind. Finally, I did it and found that it was not that much terrifying. Now, that triggered my energy level and I was super excited to perform the next act- Giant Swing.
After a 20 minutes' walk, I reached at the cliff from where Giant Swing is done. The feel of that place is very unique. You will see excited as well as scared people, who are in my opinion, are all brave. The lady from the New Zealand crew was harnessing me when I took a sneak peek at the river which was flowing at a depth of 83 metres from where I was getting ready to jump. I was determined to do it as I knew that this was one of the things that is going to keep me happy for the rest of my life. So, the two guys (from crew) were trying to keep me in light mood and continuously telling me that you are going to feel amazing after you are done with it. Maybe my straight and expressionless face told them that I wanted to ask what if I die in mid air. Finally, they began the countdown- 1, 2, 3 and Swing.... But I was there; I couldn't gather the courage to jump. I was feeling bad for myself. As per their rules, you are given only two chances, and if you don't do it; then game over. You have to go back with the feeling of regret. So, I was given my last chance now. They started motivating me again and told me that you are going to live this moment always in your life. They didn't want me to quit. So again I mustered my guts and went to the edge of the cliff. This time at the countdown, I just jumped without thinking anything at all. My body felt a heavy pressure when I was mid-air. The feeling was so amazing that I can't describe in words. The swing made me move like a pendulum at such an unbelievable height. I could still saw the river beneath me and happy people who did this activity before me. After landing on ground slowly, I thanked those crew guys from there and screamed "thanks a lot for making me do this". The crew members, who removed my harness, gave me a badge of "I have got guts", which I immediately tucked on my shirt. I just cannot describe ever how everything felt that time. I was feeling as if I am the happiest person on earth. I can assure you that getting filthy rich cannot give you such kind of contentment that I got after jumping from 83 metres height. Finally, I accomplished one of the biggest tasks of my bucket list that very moment.
After everything done, I returned to the office and collected my certificates and videos from there. Everyone there looked at me like a hero; probably they saw me live on television from the café when I jumped.
In short, if you have got the guts, 'Jumpin Heights' has the adventure for you. Even people from abroad come here to experience the rush.
You have to go on a weekend trip to Rishikesh if you want to become your own superman. Not many people think about doing adventurous activities. You are already brave because you have a streak in you as you are interested in knowing my experience of going through those 2 seconds' fear that can either make you run from the situation or let you live a new life. Trust me, these activities give you life-changing experiences that you cannot get from anything else in this whole world. Those two days gave me unlimited joy for lifetime. Don't wait. Go there, get afraid (if you want to), question your sanity (of course you will), scream (this will come automatically) and finally, conquer you fear. Life after that jump will never be the same. All the best!!!