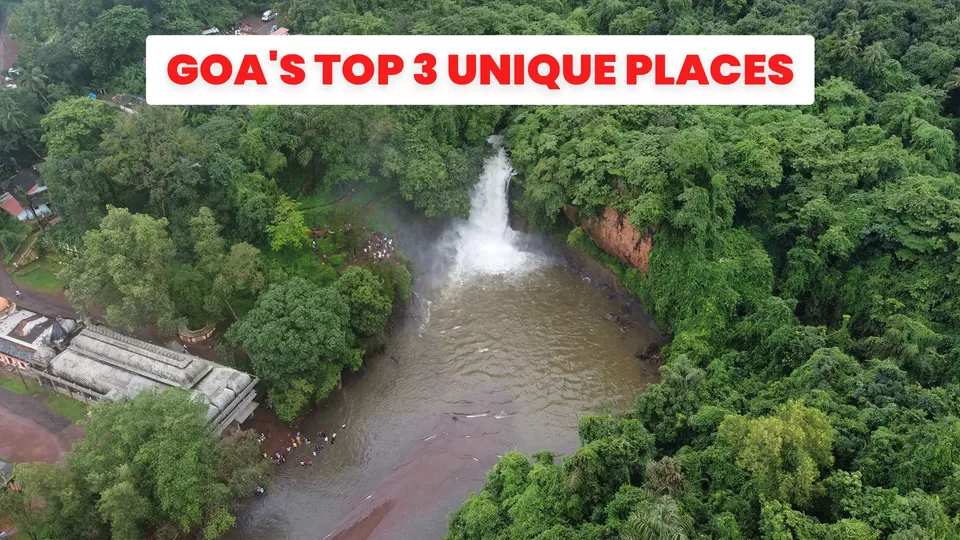 Recently I went to Goa to explore the hidden and unique places n Goa. To my surprise, I came across a few locations that are isolated and less crowded. One of them was cliff jumping amidst dense forest.
In this post/article, I am going to share with you some of the places you you won't believe are HIDDEN in Goa. Without any further ado lets begin with the first location:
1. Bubbling lake/Budbud Tali:
The Budbudyanchi Tali or the bubble lake also known locally as Budbud Talli or Bomadyanchi Talli. The lake is located in Netravali wildlife sanctuary is one of the mysterious heritage sites situated on the banks of the river Netravali. Here, you can witness continuous bubbles rising up to the surface when come someone claps.
2. Tambdi Surla Mahadev Temple:
Tambdi Surla Mahadev Temple is beautifully carved and perfectly preserved black basalt temple is dedicated to Lord Shiva. The temple is located inside the Bhagwan Mahavir National Park and surrounded with dense forest. The temple is one of the oldest temples established in the 12th century.
3. Cliff Jumping Site:
If you like cliff jumping and swimming in the fresh water this is the place you must visit. Again, the location is surrounded with lush green forest. Kindly note, there is no network so kindly do not go on your own. Ya Mare Eco Treks organises the hike to this place with proper precautions. You can contact them on +91 91723 00589.
Watch the full video for more details!