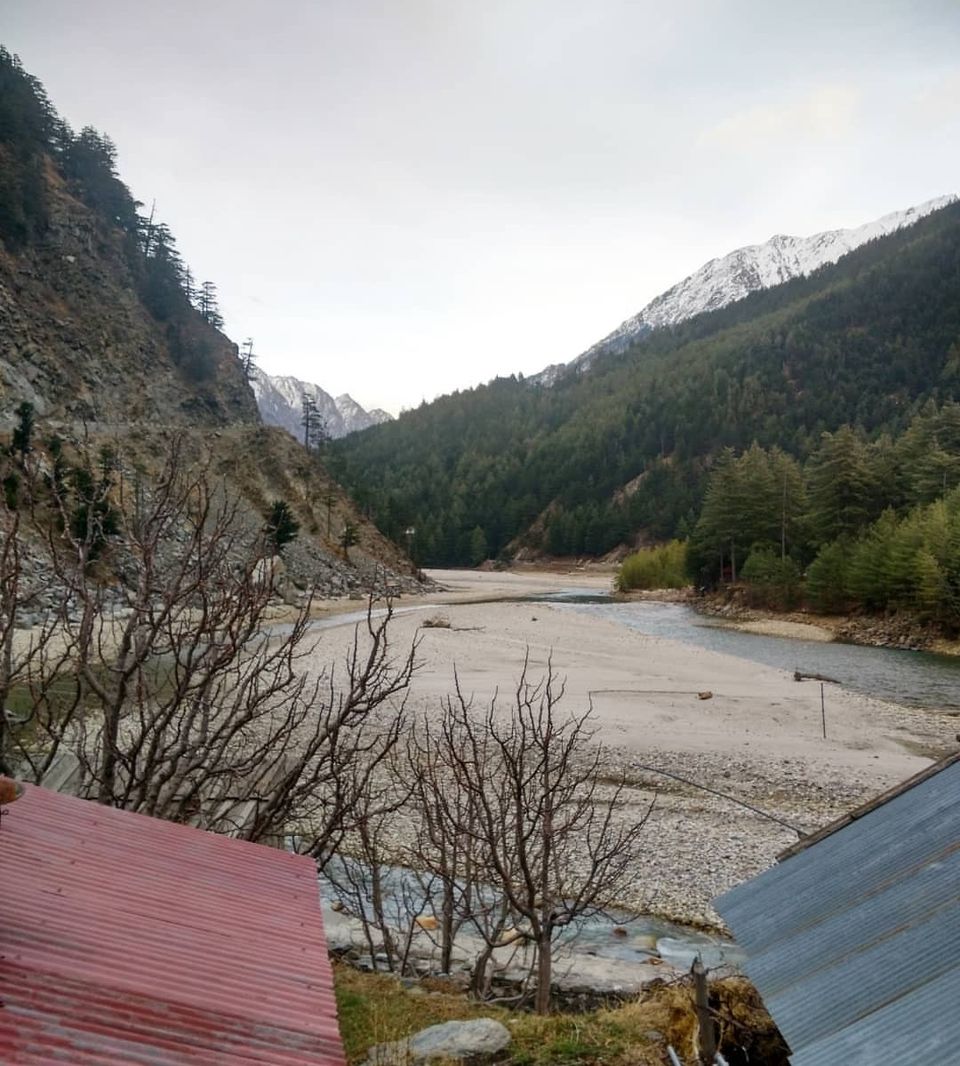 Harsil Valley is a small village situated on the banks of river Bhagirathi in Uttarkashi District. This quaint village is untouched by commercialisation and is a perfect getaway for people who want to spend some time in peace, in a serene environment away from the hustle and bustle of city life. It has become a popular destination amongst travelers quite recently.
Best time to visit Harsil is from April-June and September-November. If you're planning to visit Harsil in monsoon, make sure to check with the locals about the weather and road conditions beforehand.
How to reach Harsil Valley :
By Air : Jolly Grant Airport is the nearest airport to Harsil Valley (around 253kms). You can book a taxi from the airport to Uttarkashi/Harsil. Harsil is just 73kms from Uttarkashi District. There are daily buses, taxis from Uttarkashi to Harsil.
By Rail : The nearest railway station to Harsil Valley is Rishikesh Railway Station (around 215kms). From here you can easily get local bus/taxi for Uttarkashi.
By road : Buses to Uttarkashi are easily available from ISBT Kashmiri Gate, Delhi (around 390 kms).
Bike ride to Harsil is another option and it surely is an amazing experience to ride and enjoy the beautiful view of the hills.
Where to stay :
Here are few options to choose from for your stay in Harsil :
1) Sunder Home Stay
2) Harsil Retreat
3) Nelangana Resort
4) GMVN Guest House.
Places to Visit :
Here are some of the places you can visit during your stay in Harsil :
1) Wilson Cottage
2) Bhagori Village
3) Dharali
4) Sattal
5)Nelong Valley
6)Gangotri
There are a lot of options available for trekkers as well like Kyarkoti trek, Gaumukh trek and many more.
Harsil Valley is a hidden treasure of Uttarakhand and one has to visit this place to experience its scenic beauty and calmness.
It is a big and beautiful world. Most of us live and die in the same corner where we were born and never get to see any of it. I don't want to be most of us." – Oberyn Martell, Game of Thrones
This is my first blog ever and I hope it was helpful to you guys :) For any other queries related to Harsil, you can get in touch with me via Instagram. My Instagram account is : norzinkhampa
Happy travelling!
#neverstopexploring