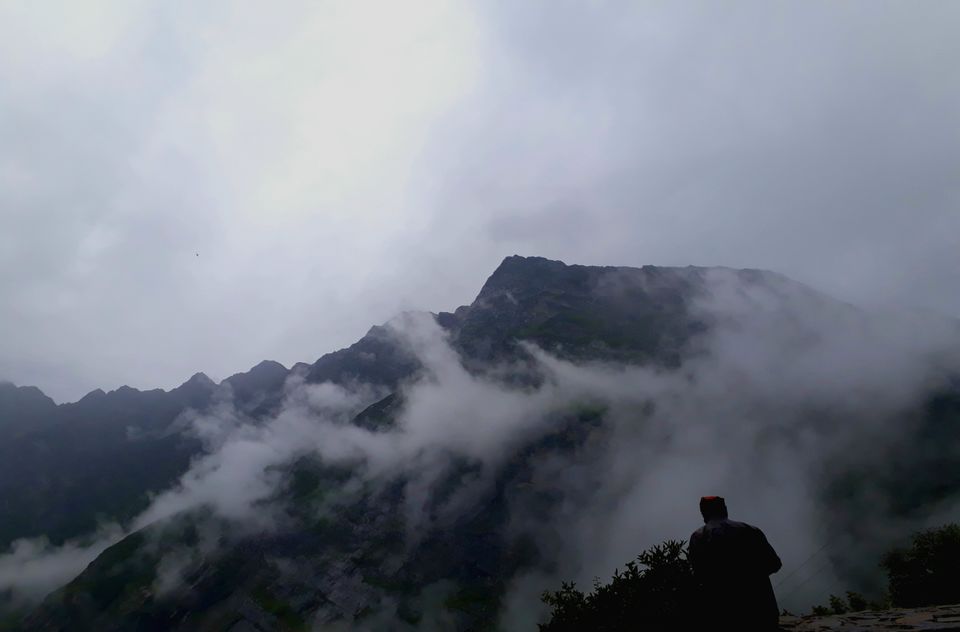 It was actually a dream which came true ,so welcome to the journey.
Date:30/06/18
We returned back to Haldwani from nepal tour.
Date:01/07/18
So i kuldeep along with vikas was going to Almora, early morning we left Haldwani and hired taxi for Almora (charges ₹250each)
So plan was to go Hemkund sahib. We reached Almora 11Am , after lot of discussion we decided to go there by bike.
So plan to reach karnprayag before 8pm ,night stay there only ,because of many ups and down we were getting late ,but we reached there before 8:30pm.
We hired room (charges ₹400).Then we went for sightseeing the town was so gorgeous with lighting. Then we had our dinner .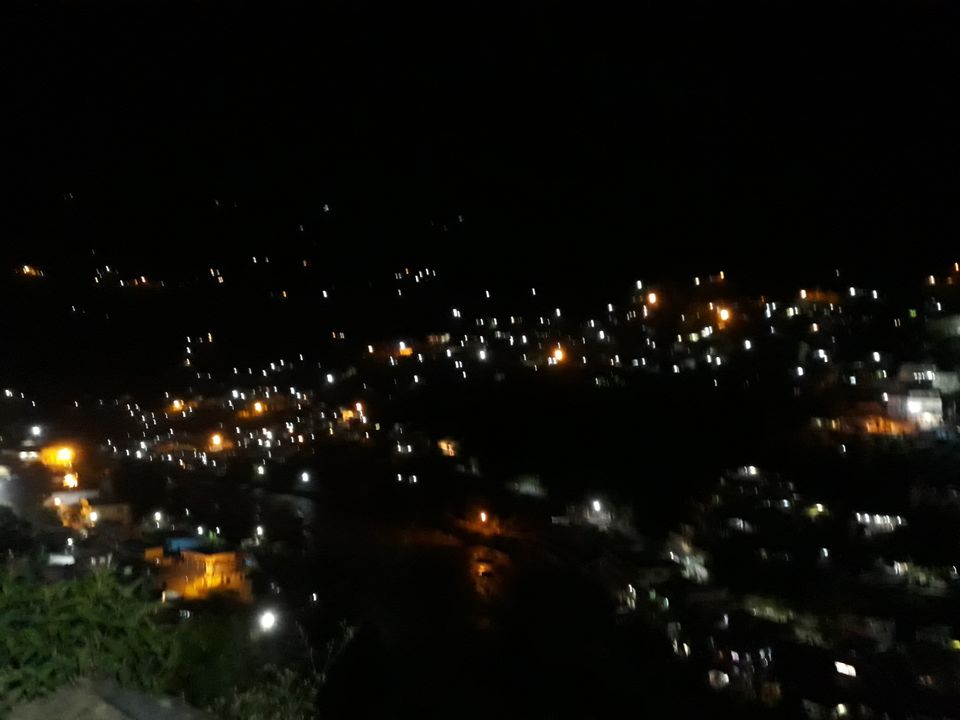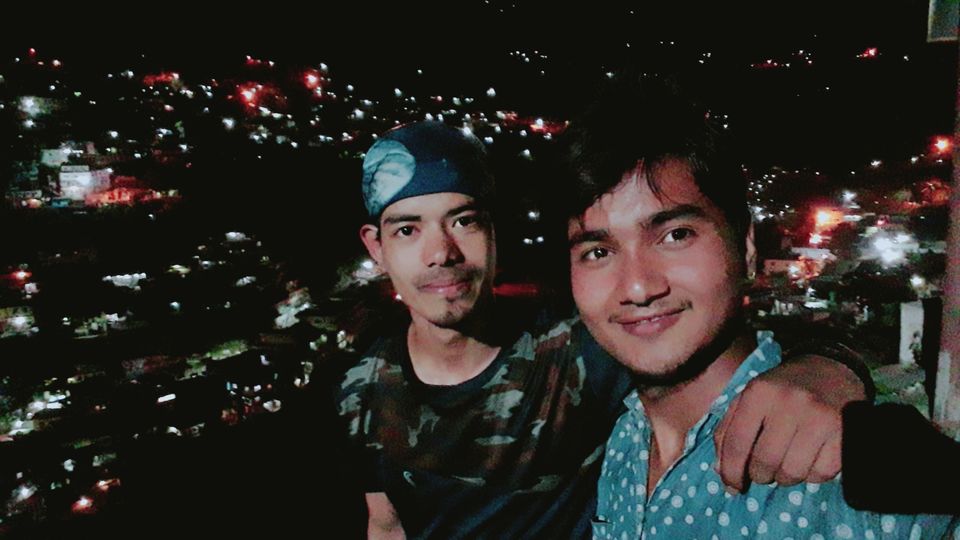 Date:02/07/18
Early morning alarm rang, we got fresh we check out hotel and we move on to our next journey toward chamoli -joshimath -Govindhat . Every thing seems to be new ,new culture ,new location and many other ,it was july and kids were going to school after long vaccation .We crossed Chamoli every thing was going alright
Around 1 pm we took lunch and move toward joshimath we reached joshimath at 3pm,then  toward Govindghat we reached there at 5 pm and it was raining we took a chai at khooka (₹30), finally board came where hemekund was mentioned 20km.
We asked locals about hemkund yatra and we hired hotel room costing ₹500 / night with parking.We went to the room took rest and further planed for our journey. Around 7 pm went for sightseeing it was raining and we move toward gurudwara located near riverbank and decided to have dinner there only.After that we move toward hotel and bought all the necessary thing for the trek (biscuit ,snacks,candy,rainny coat etc.)
We were at our room it was cold and then we charged our phones and powerbank ,we were trying to contact our homes but due to network problem we were unable to conect.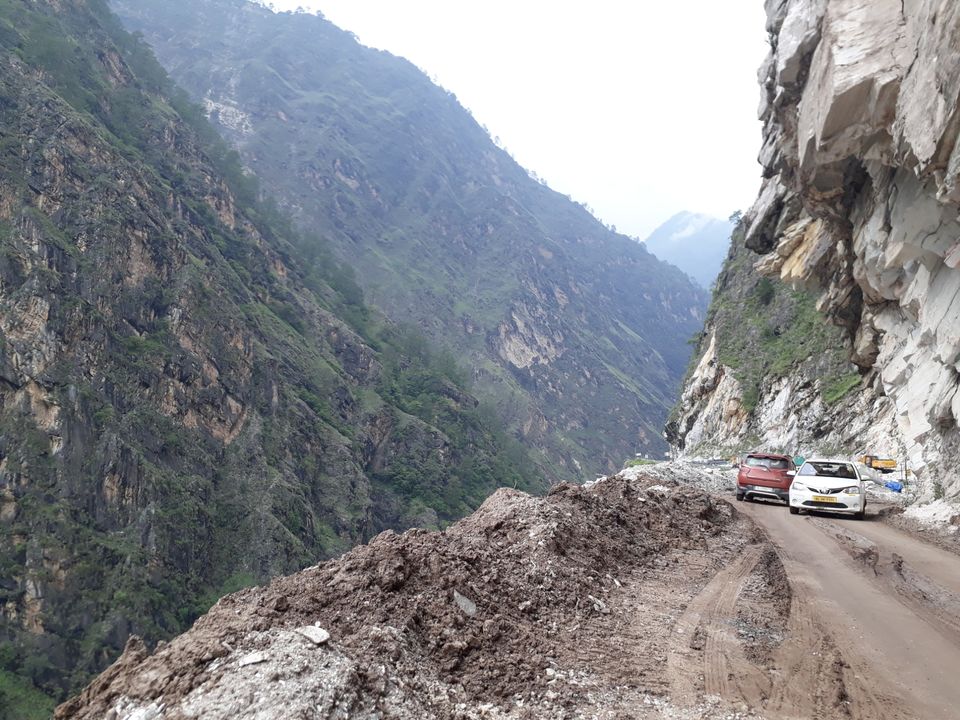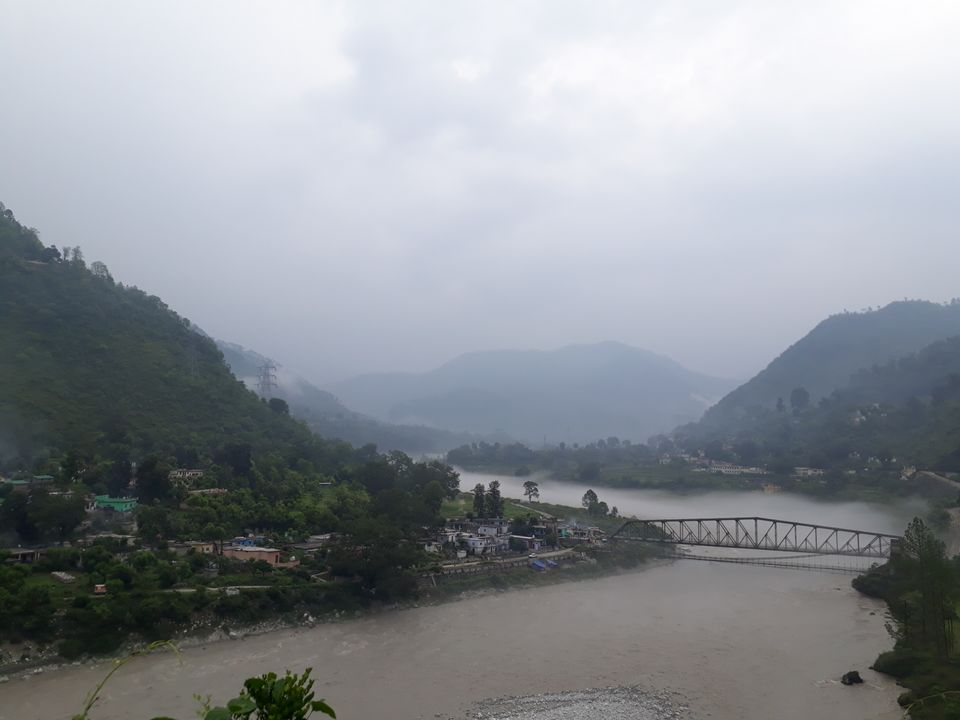 Date:03/07/18
Early morning 5am alarm rang we wake up nd got freshed ,packed our bags and checkout the room.Then move toward gurudwara from where yatra begins and completed our regestration process.We were having two bags and helmet so we decided to carry one bag only so rest of things we submitted at cloak room which is at gurudwara .Then we have to go 4 km more by taxi which takes ₹35 and from there our trek started we decided to reach Hemkund on same day but we were not, reason were many lets see why?
So we were energized and trek was almost good it was raining and freezing cold was too.As we were having bag we were continously exchanging every after 2km. After 7km of trek suddenly heavy rainig started and we were almost wet and our energy level was getting low. Finally after lots of ups and downs we reached Ghangaria (13km trek) at 10:30 am. We went to gurudwara and their we decided to stay tonight so we took chai .It was really frigid cold we were unable to move our fingers .Then we took lunch and move to rest room ,it was 3 storey building and every one was almost wet .Then moved to our place took our mattress and blanket ,then took rest.Around 5 pm we move for chai and sightseeing ,Ghangaria a kind of basecamp for Hemkund sahib. Around 8pm we took diner and went for sleep.
NOTE :- Ghangaria having small market which is very costly you can even hire hotel room but it cost 3x the original price anything you buy there is costly .
so we decided to stay at gurudwara free of cost, even they provide best facilities .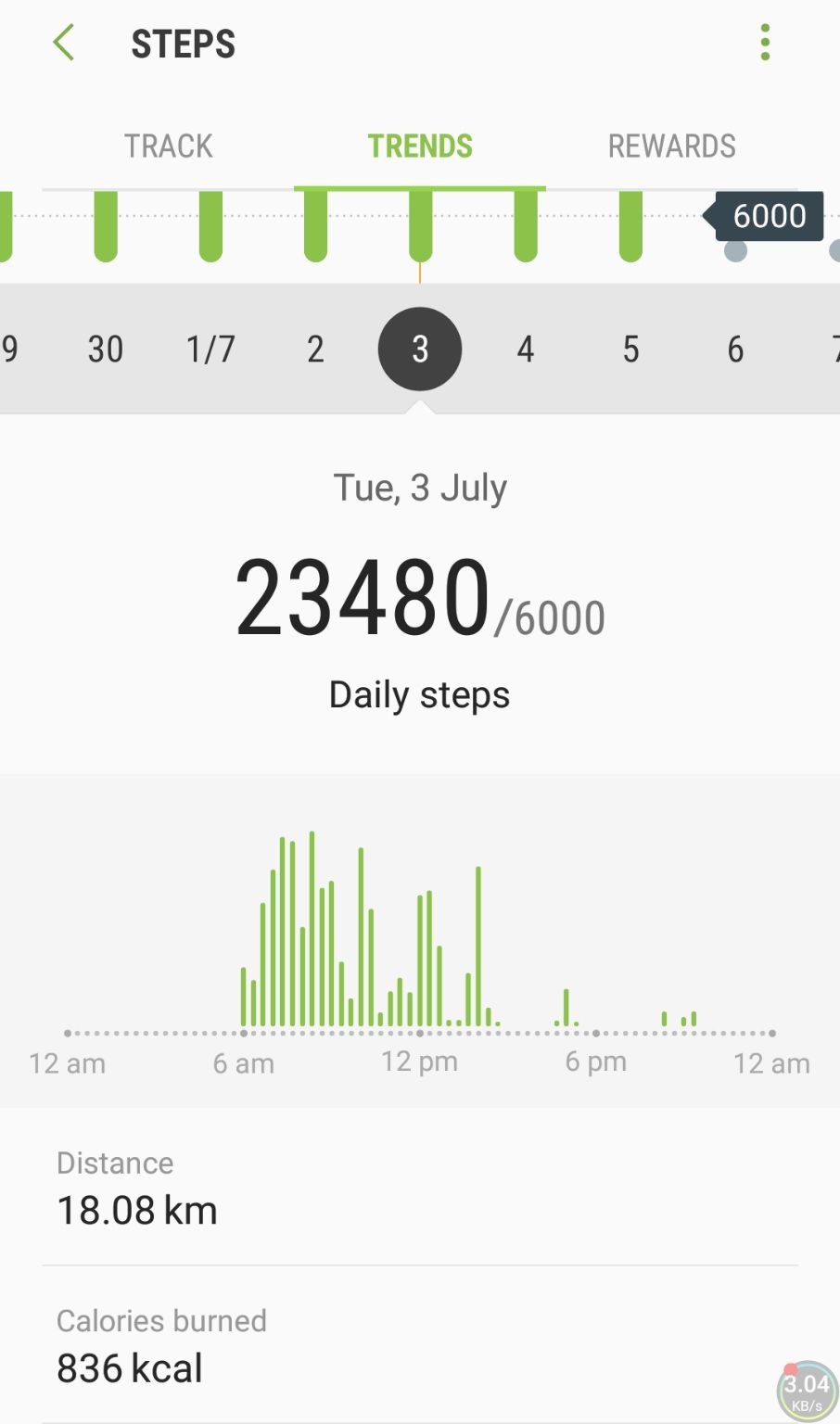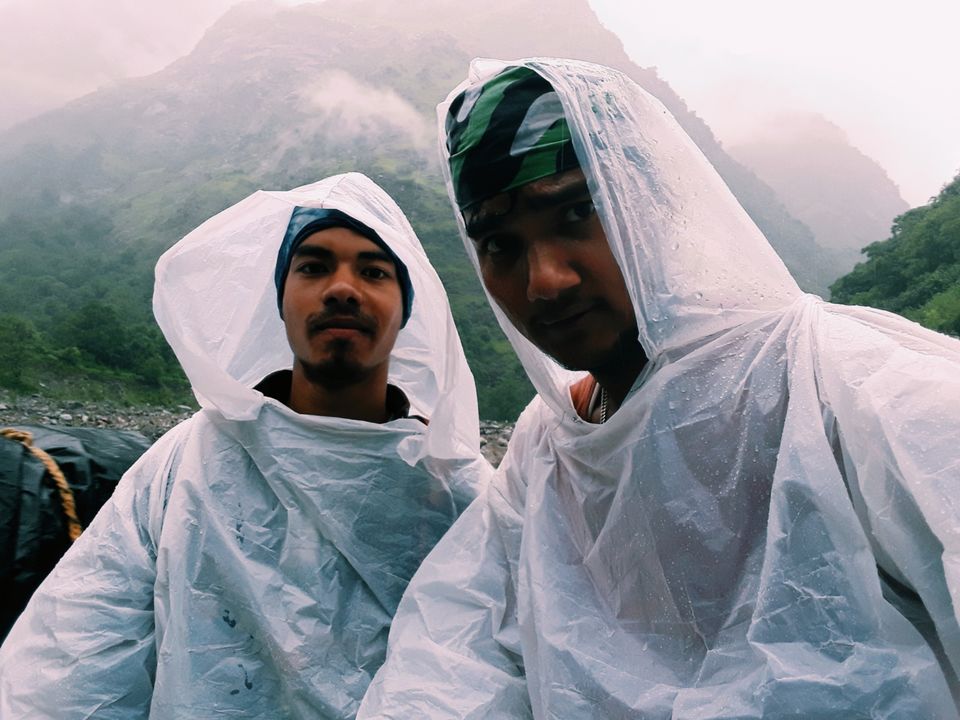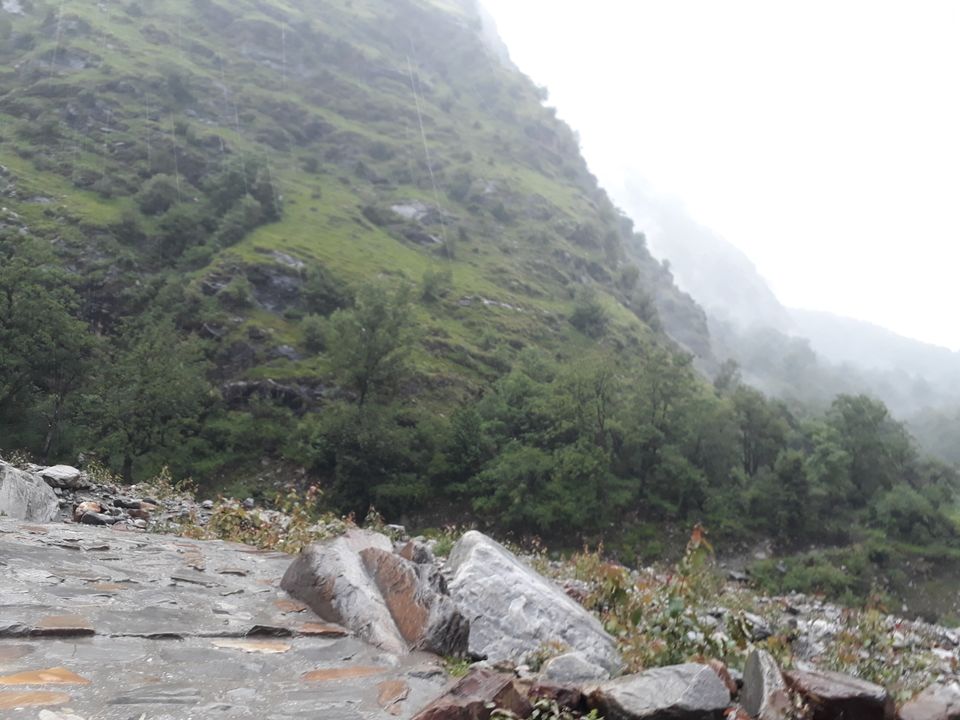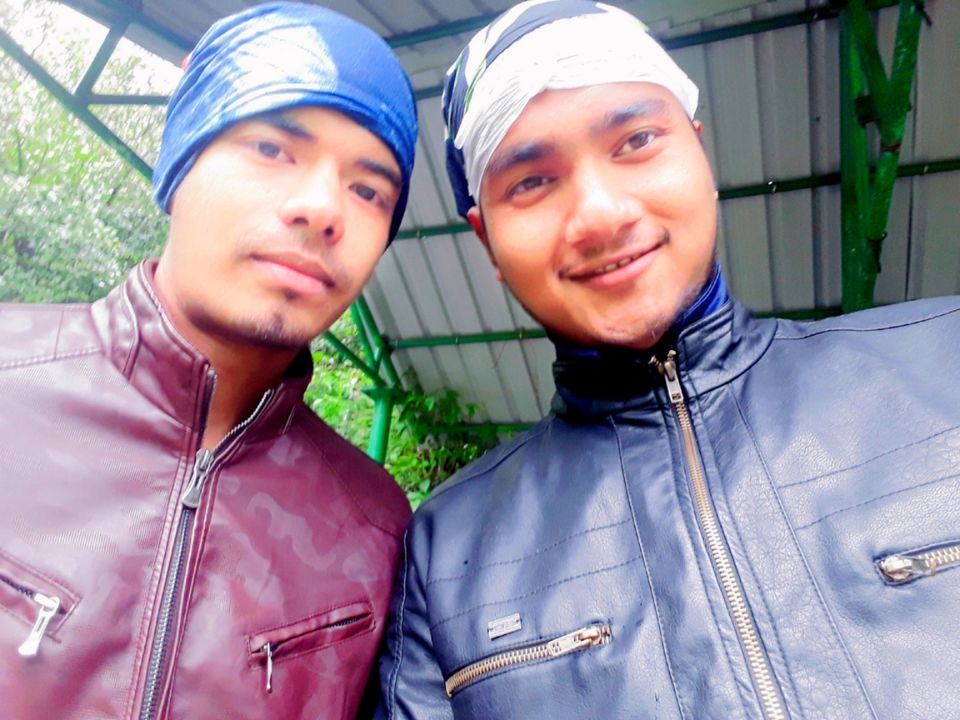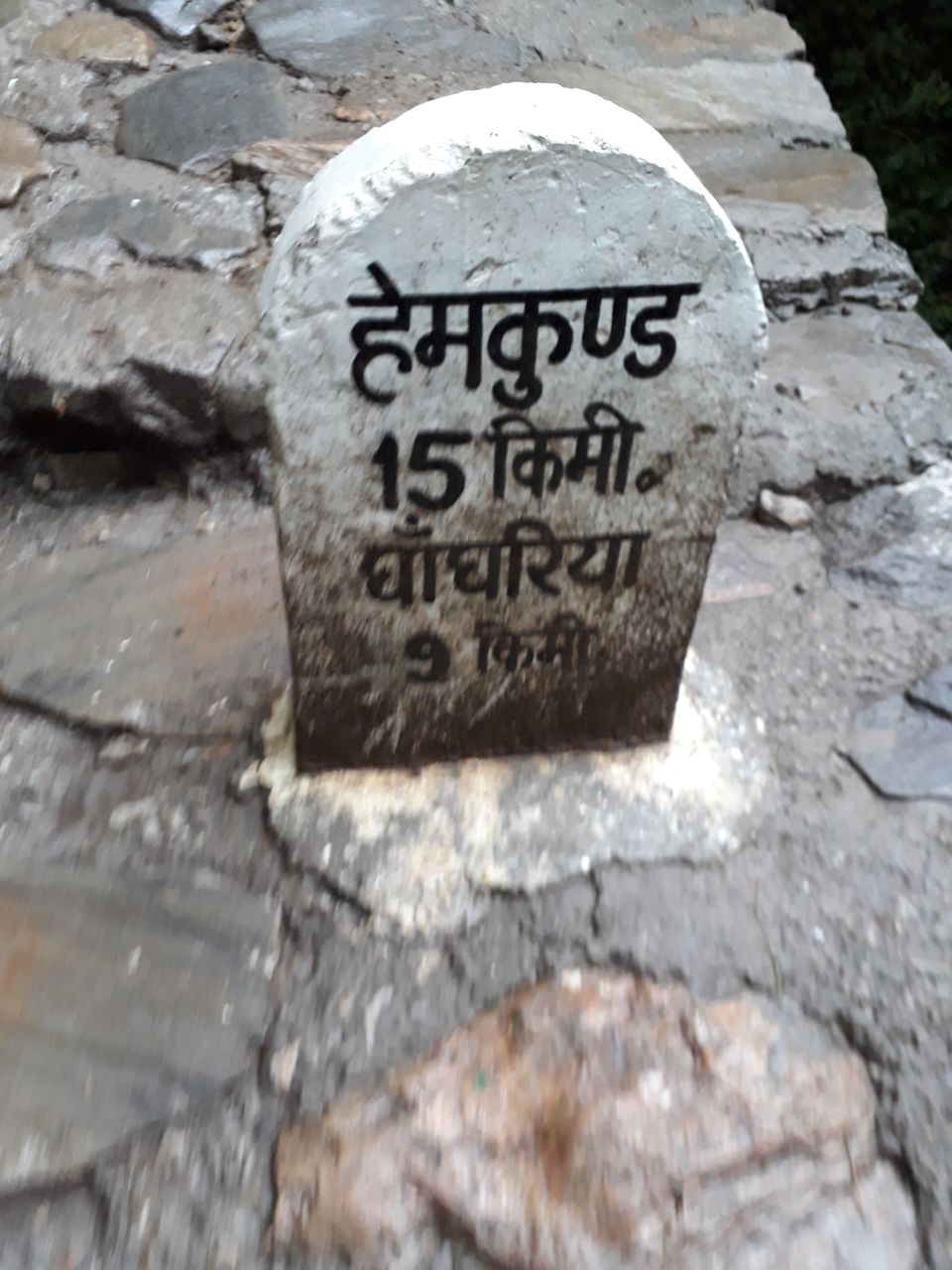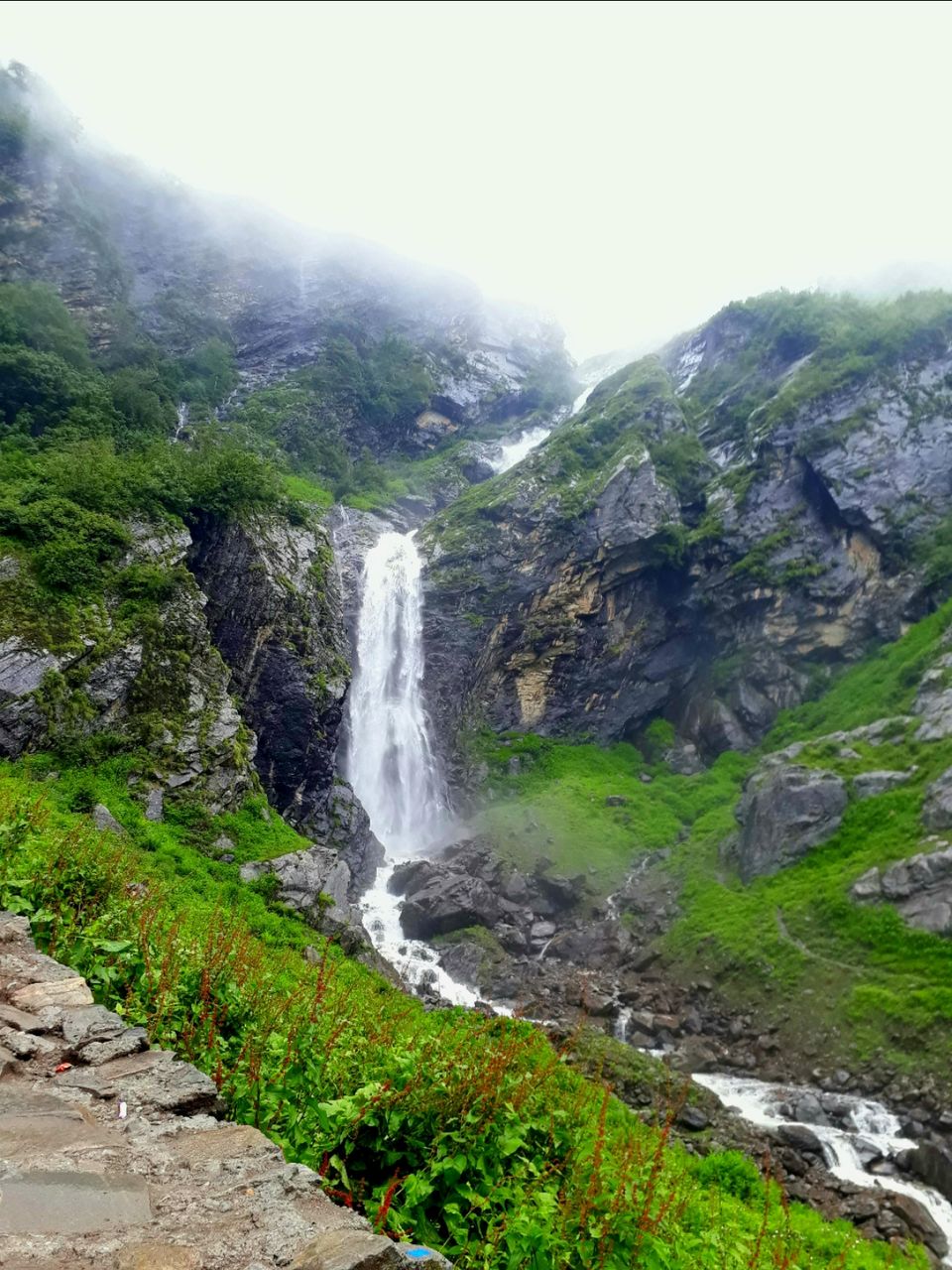 Date:04/07/18
Today alarm didn't rang ,we wake before it rang (3am) we got freshed and took chai .it was 4am and we subbmitted our bag at cloak room and took rainy coat along with us (because of high altitude you cant carry heavy bag) so finally we were the first to move from there for yatra @4;20am and it was the day when we were about to visit our dream place .With energized body ,fresh mind and good speed we were on our journey , it was 5:30am when fresh snow and sunshine were kissing it looks sooo beautiful and unimaganiable view, crossing many bugyals and waterfalls. We were about to reach hemkund and difficulty level was increasing due to higher altitude .Finally we were there at Hemkund sahib [4,632.96 m (15,200.00 ft)] one of our dream place .But the problem was that there was few meter visibility hemkund was not visible .We took chai , after a couple of min. everything seems to be visible the view was much more than imagination near by places were covered by snow and we were shivering due to freezing cold .Then we took bath at kund , visited gurudwara and took part in ardass (kind of worship) . After that we took selfies photos and then we again went to langer for kichdi .It was around 9am and as per our plan we have to move and finally we were about to leave Hemkund at 9:20am.
The next plan was to go valley of flowers and we have to reach check post before 12 pm .We were in good speed everyone was comming upward direction and we were returning they were asking about Hemkund, about 11:30am we reach check post and we registered ourself for valley of flower (another dream location).
same day we decided to go to valley of flowers around 12pm we started treking ,trek was easier as compared to previous one but energy level was dull.So finally after crossing many bugyals and glacier we reached valley of flower(1:50pm).It was really heaven on earth covered with pleasing flowers.Yup this type of moments are said to one time offer moments,it was streched over 87km.sq. and about 8km long and 2 km wide which comes under UNESCO world heritage site.Beside all this we have to come back toward Ghangaria and from there to Govind ghat means around 15km to be covered .So around 3:30pm reached Ghangaria and took langer at gurudwara finally we regain energy,and took our bags from cloak room and finally decided to go Govindghat and we started our last trek of this tour and durning this many pepole advised us to stay Ghangaria tonight because it was 5pm and it was unsafe to go down ,but we moved because from last 3 days we havent contact at our homes due to signal problem no networks work there.
No one was visible ,after crossing 3 km a group of people was there and we got hope and incresed our speed and pain was at its extreme level and Vikas hand was infected and got swelled ,by luck we got a dispensary .
By time visiblity was getting low and it was 7:40pm and we have to cross 2km more and around 8:10pm the gate was vissible from where we started our journey,and it was most happiest moment and feeling was all done .From there we hired taxi toward gurudwara (Govindghat) and 8:30pm we were at gurudwara and there we asked for nightstay and we were alloted room ,then we collected rest of our bag from cloak room.We went to room and got freshed then took dinner and went for sleep around 10:30pm.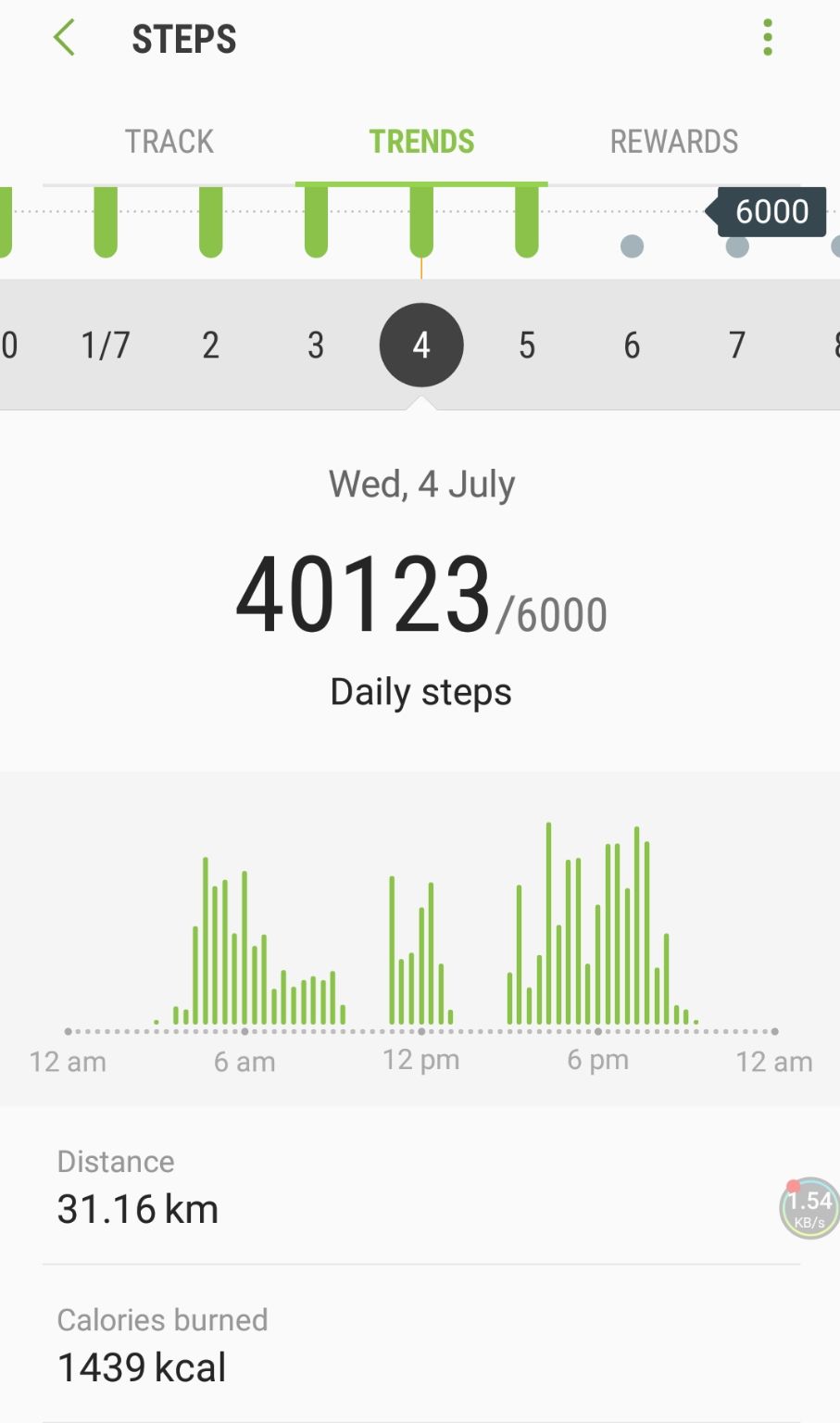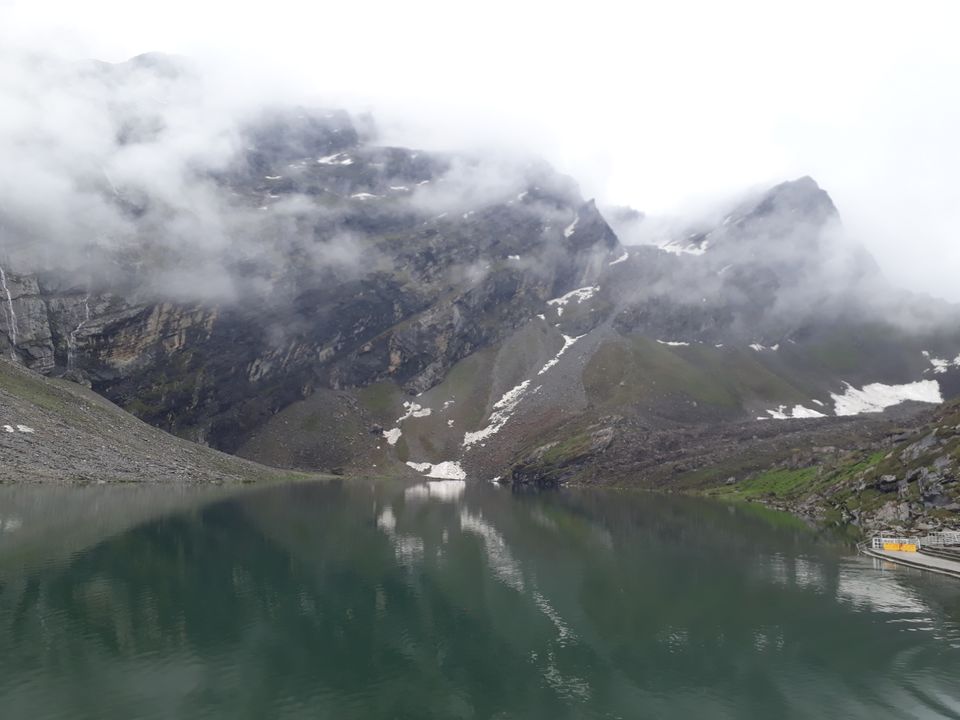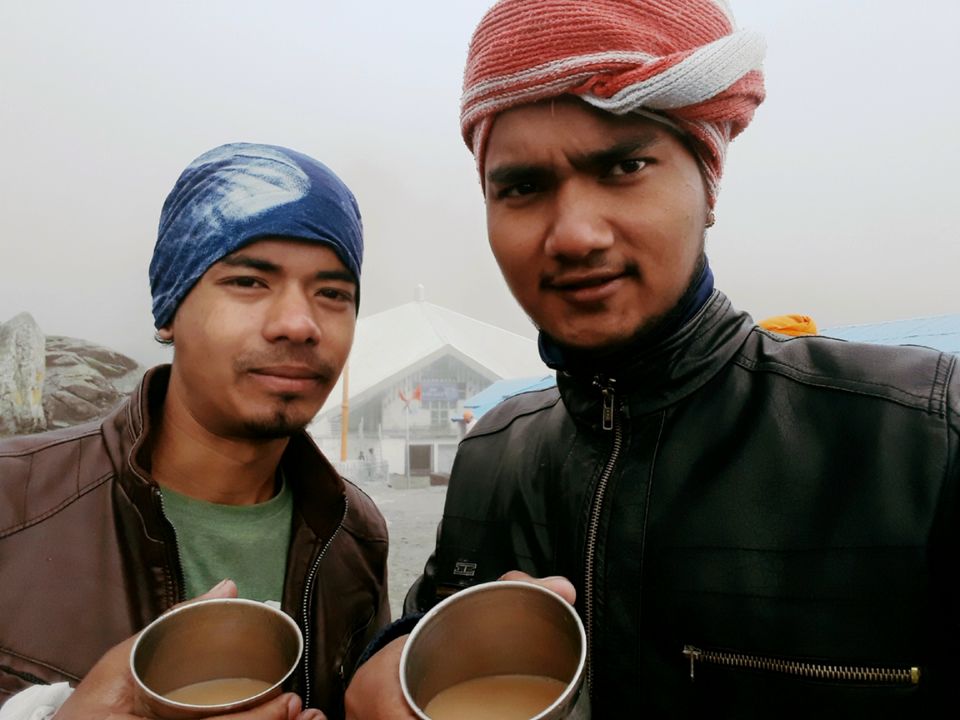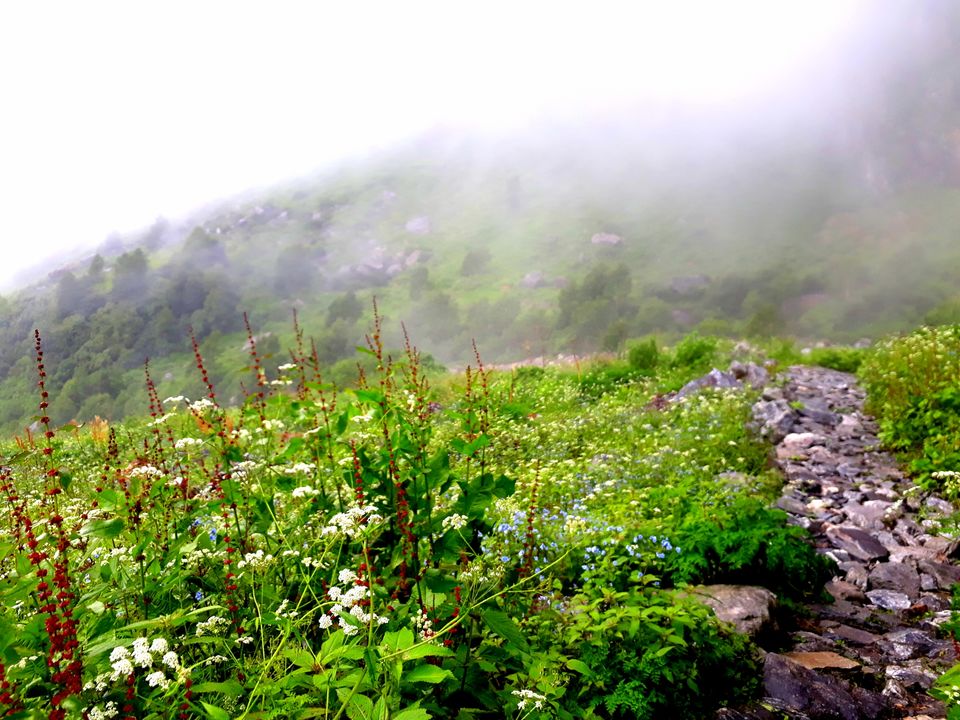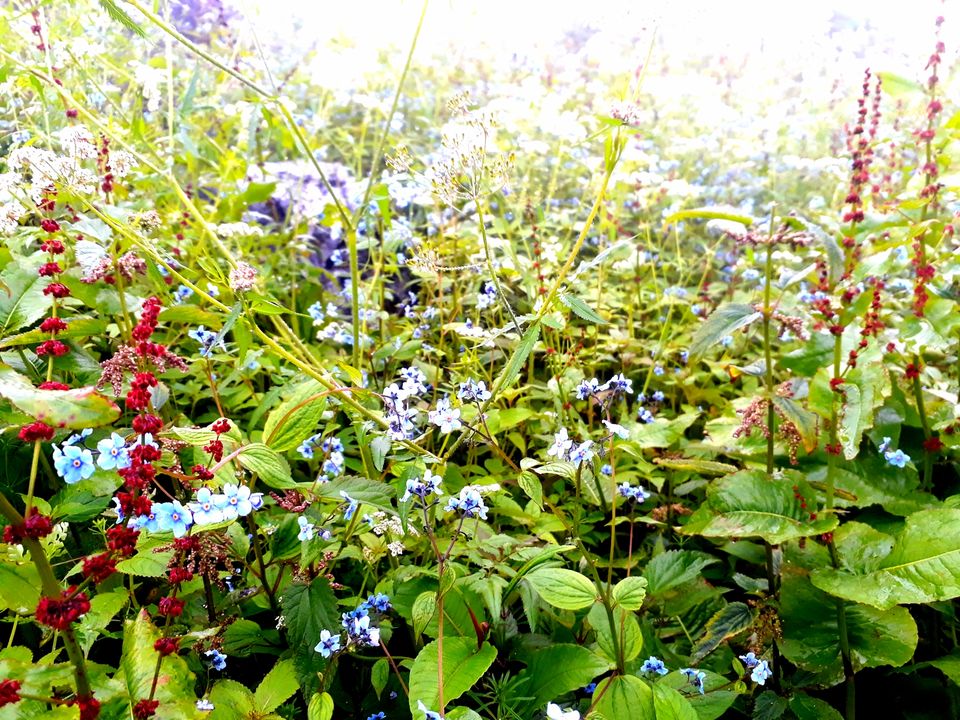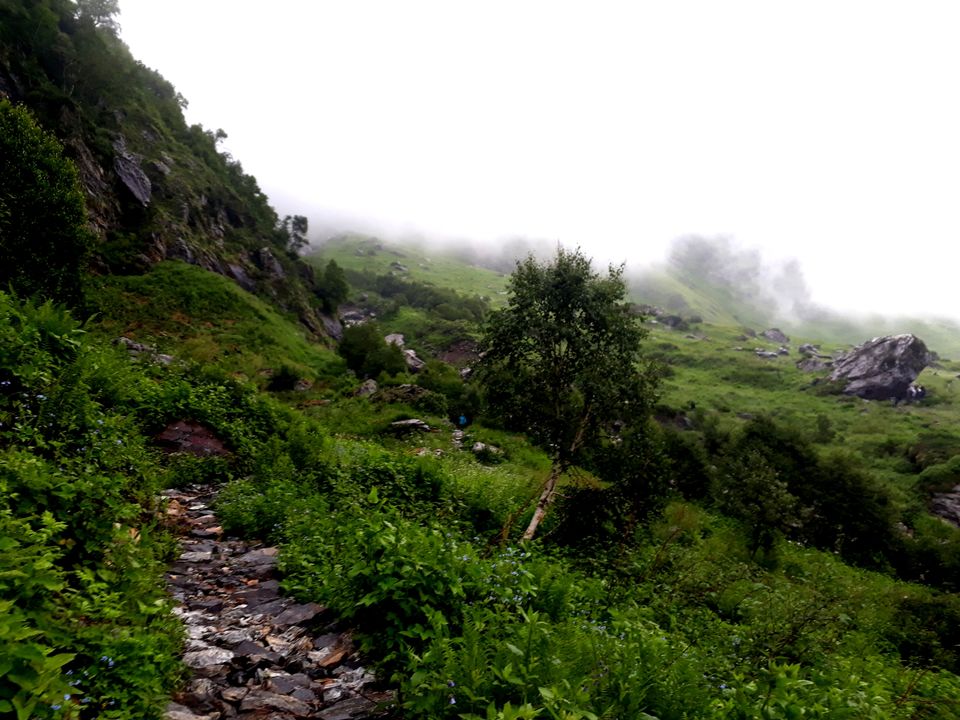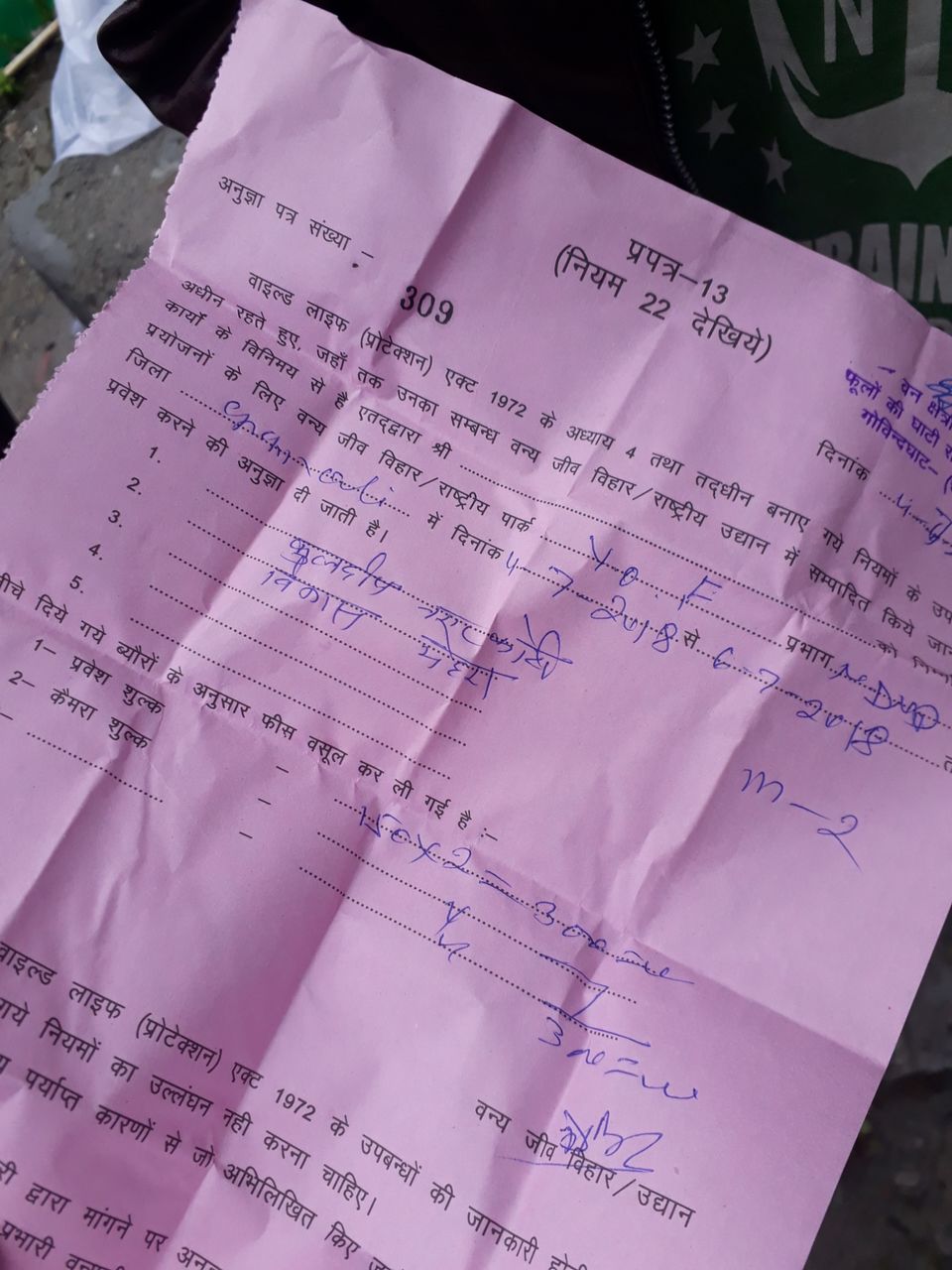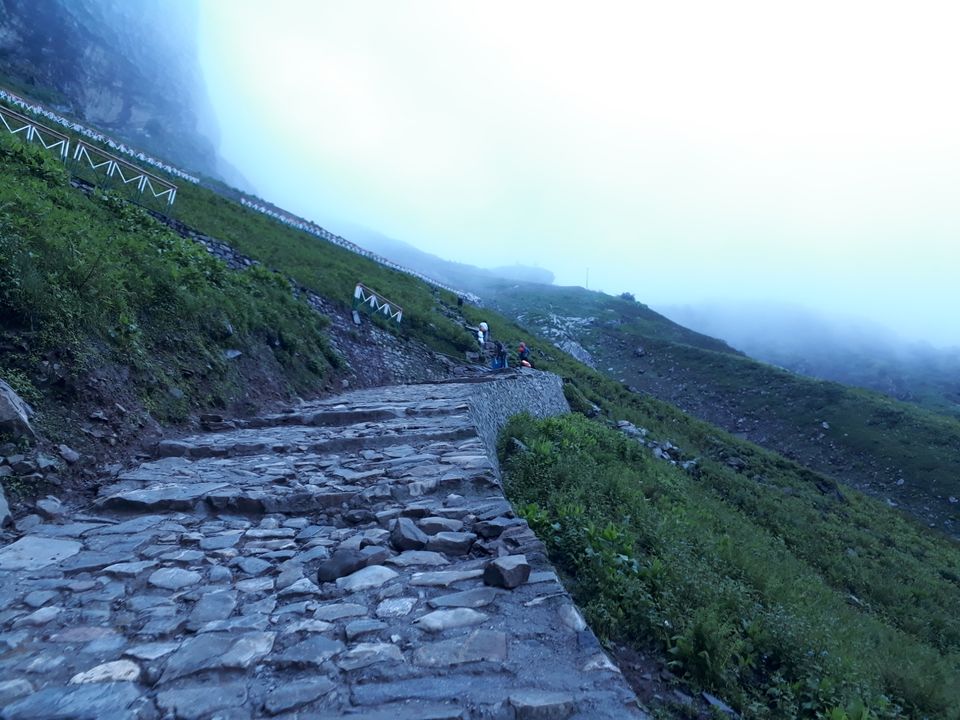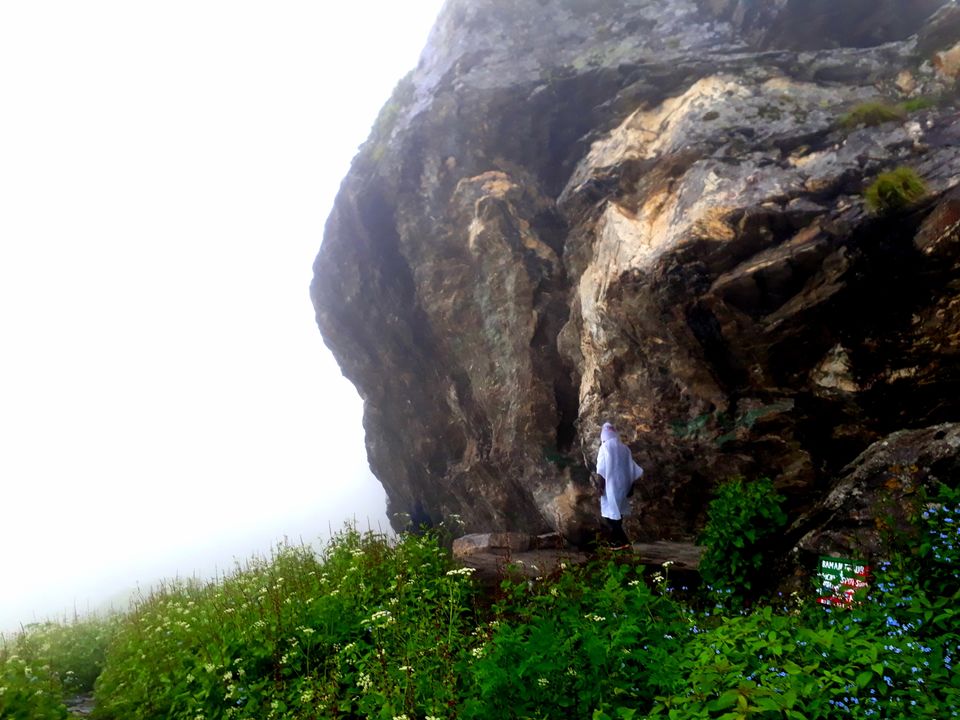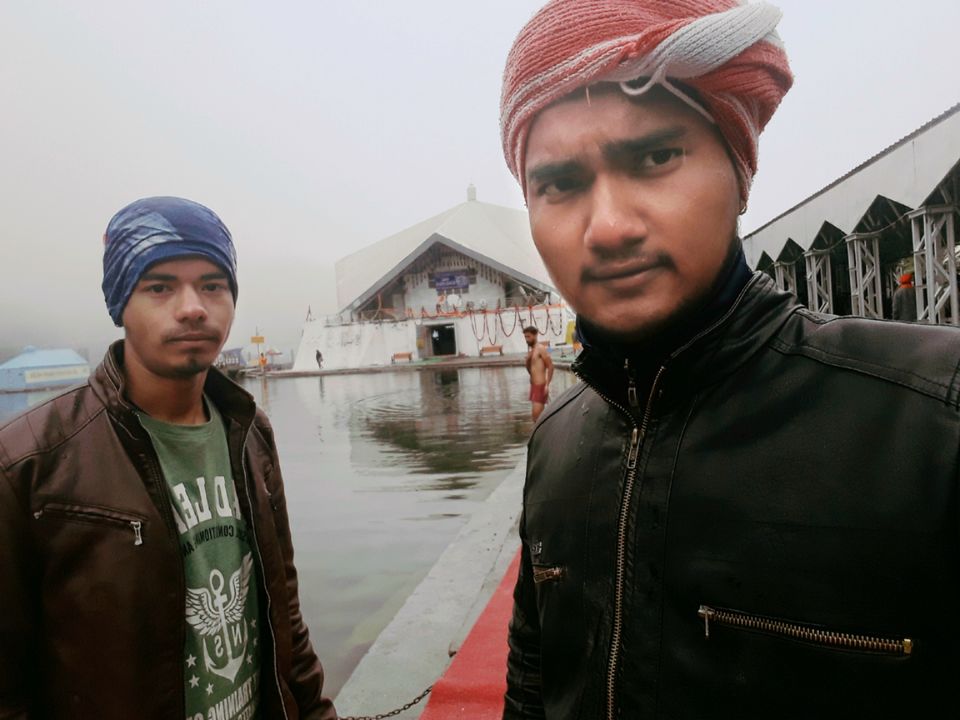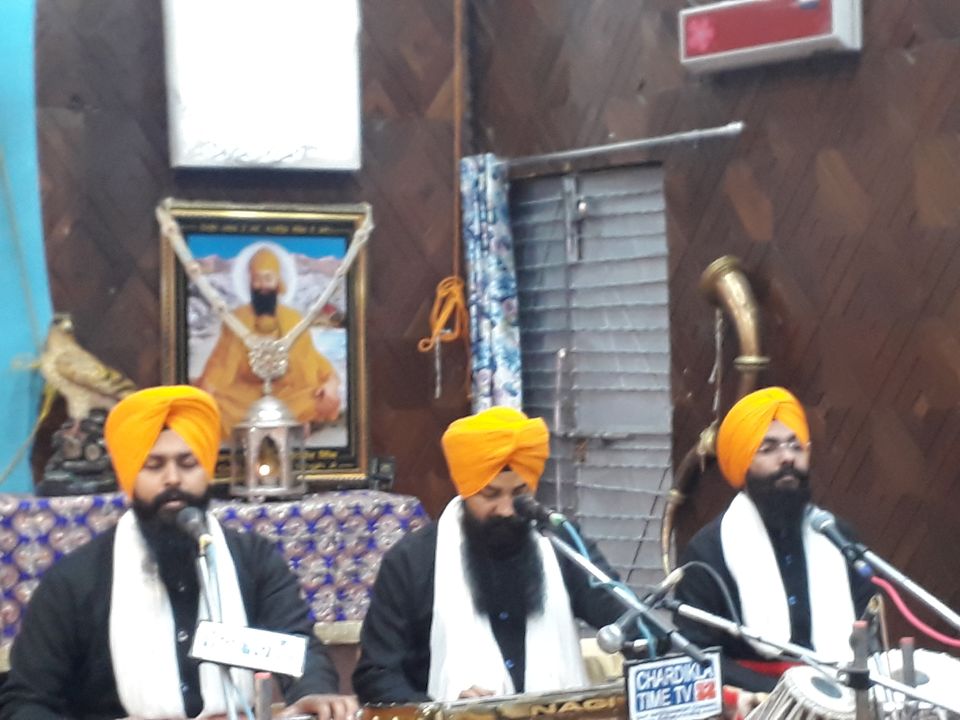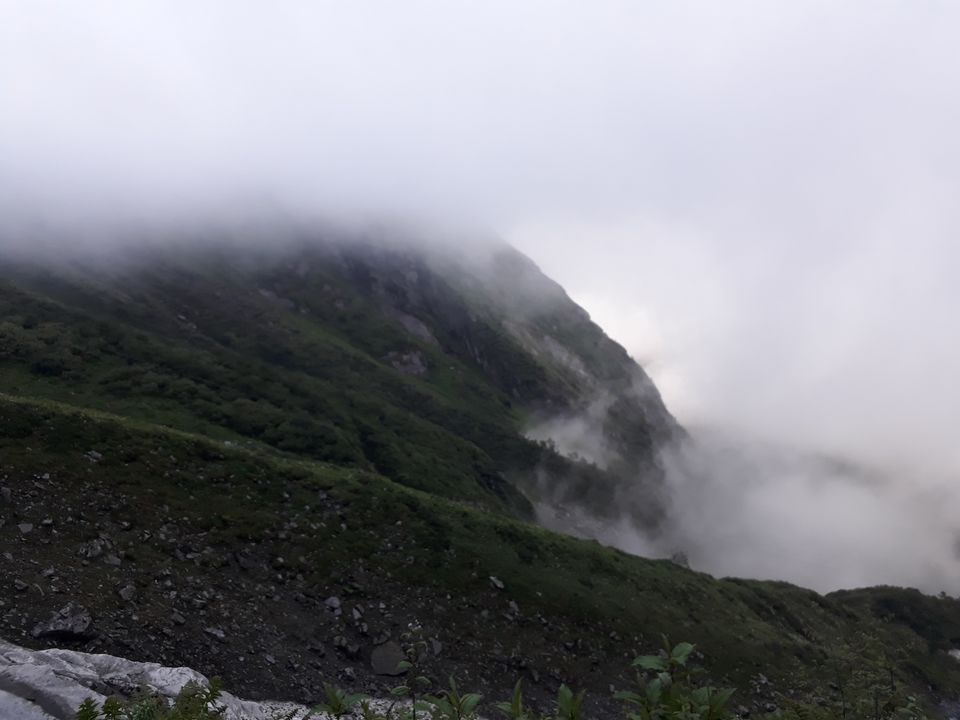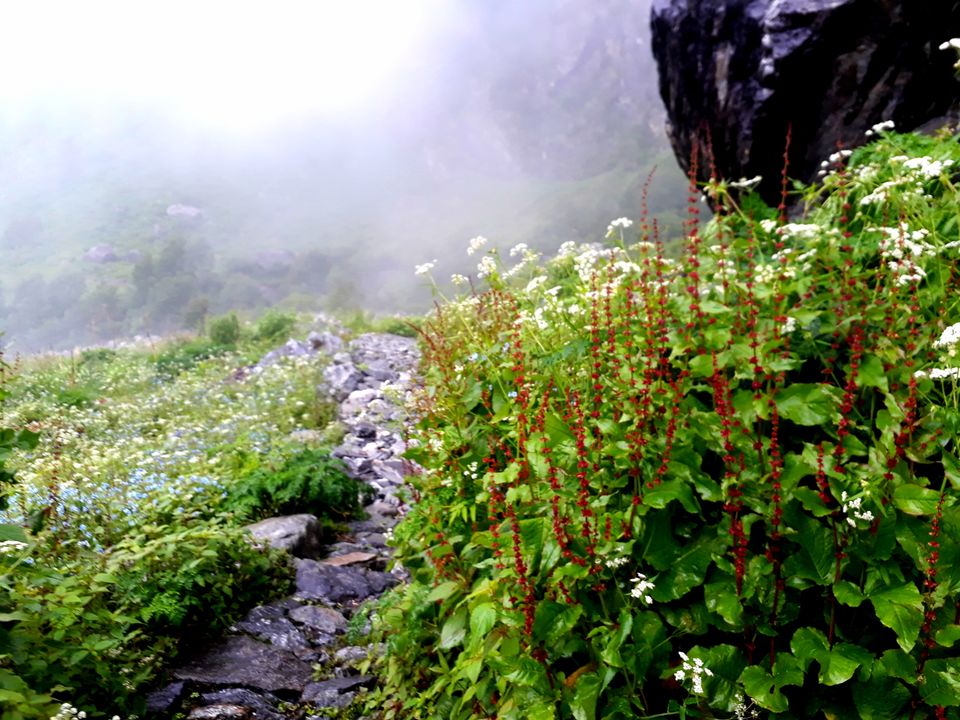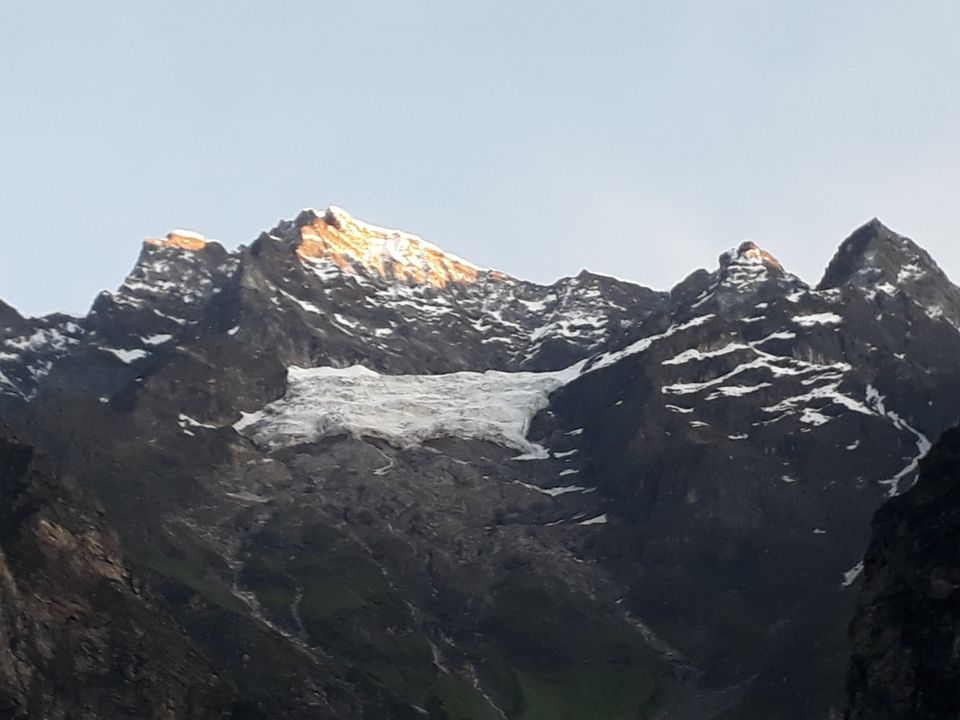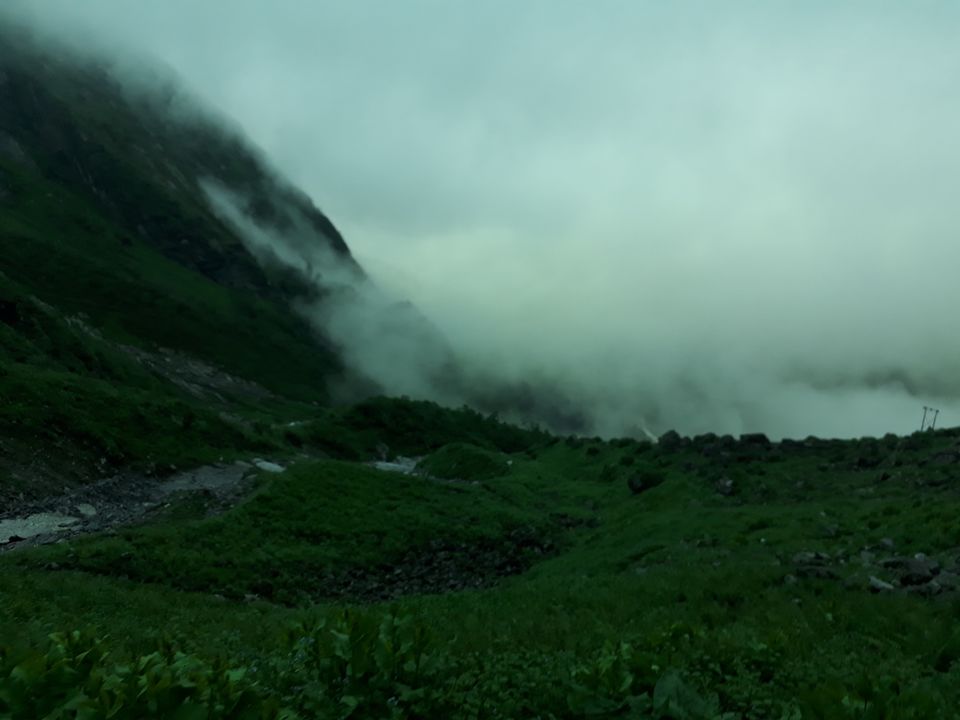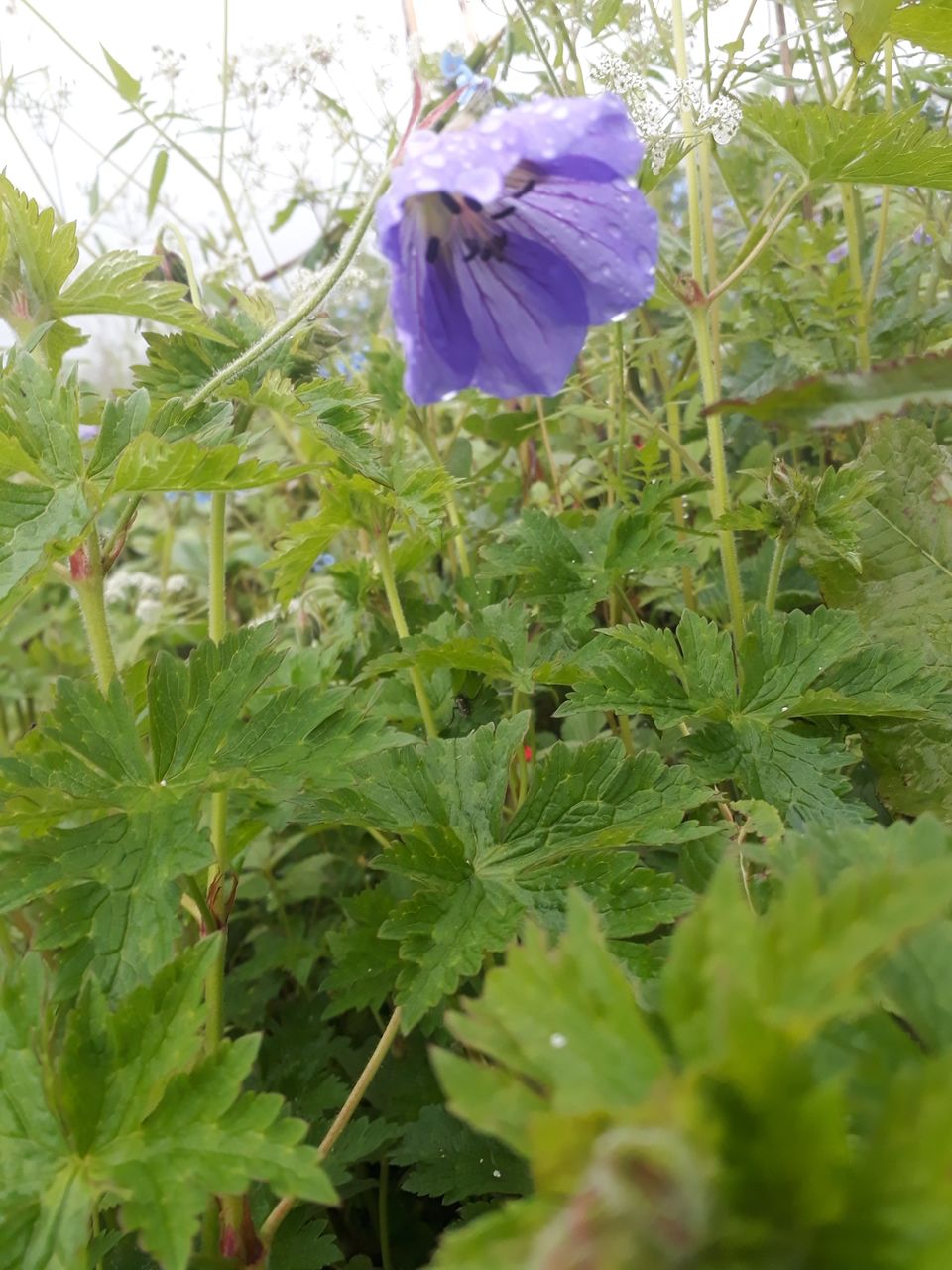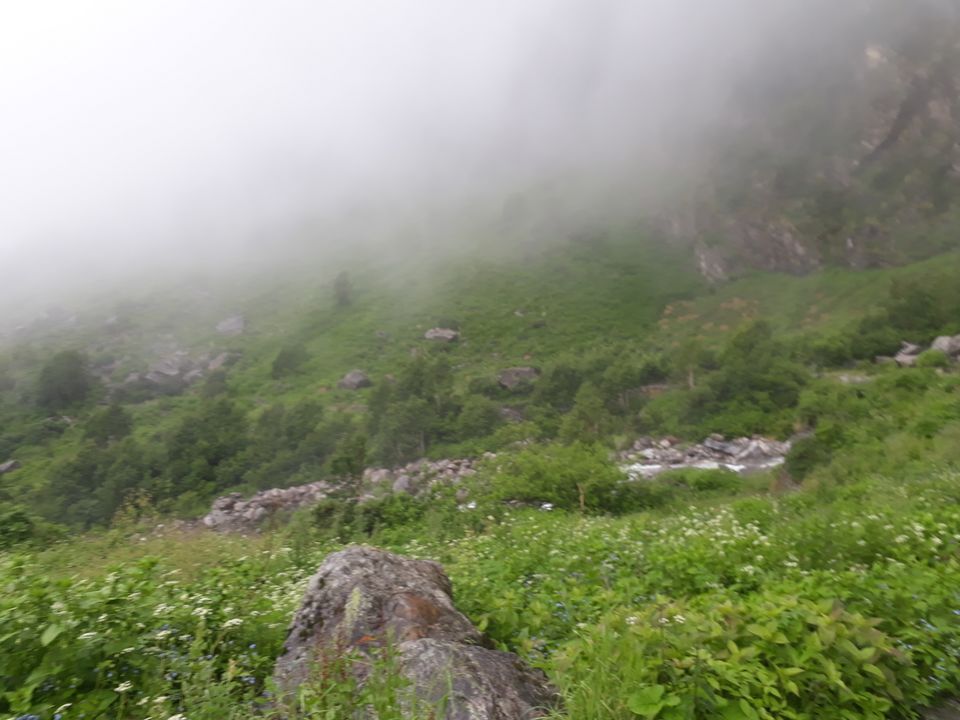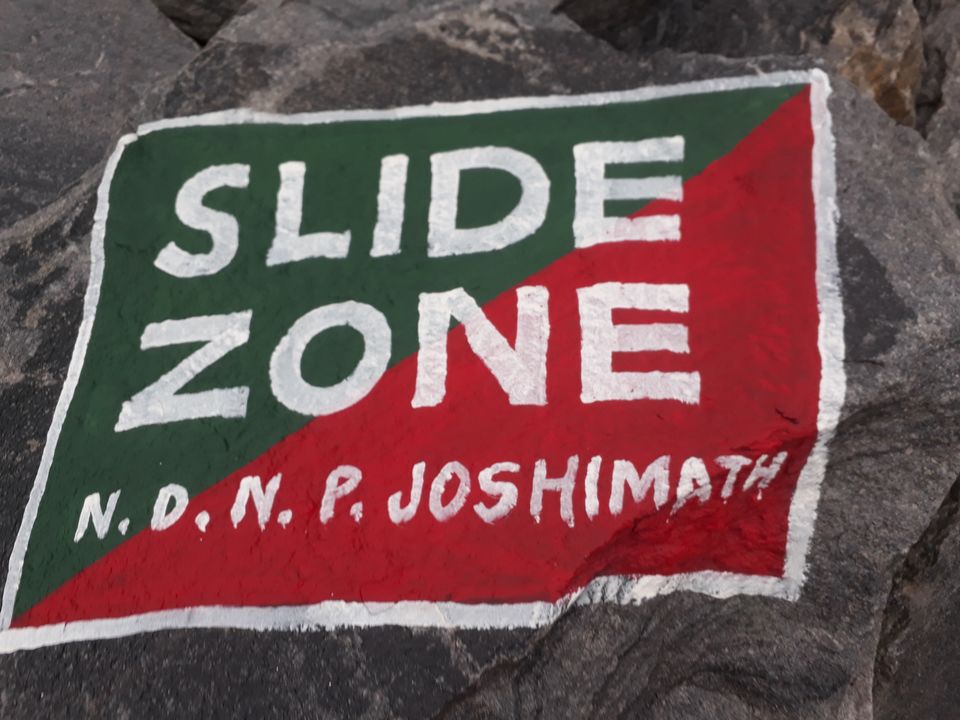 Date:05/07/18
Finally last alarm of tour rang and we got freshed and took breakfast,with many beautiful memories we were about to leave this heavenley place .we took our bike from parking and were ready to go home.After crossing 5 km signal were there we informed at our home ,with an average speed we reached Bageshwar (my home @7:00pm) and next day vikas move to his home
And everything was done sucessfully with many ups and downs .
#Do's/Don't s durning trip:
*Always carry rainy coat
*packed food and instant energy bars,glucose,nuts etc.
*carry waterproof warm jacket
*woolen cap,wollen shocks
*Don't carry unecessary thing and extra cloths
*First aid must be there
*Power banks ,torch,poly bag must be there