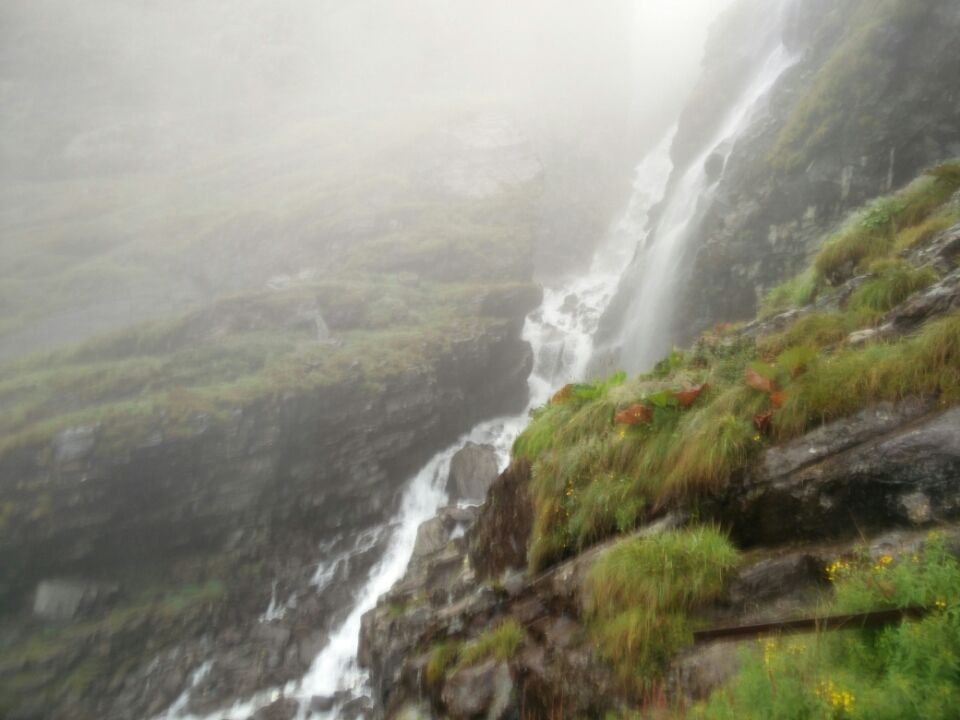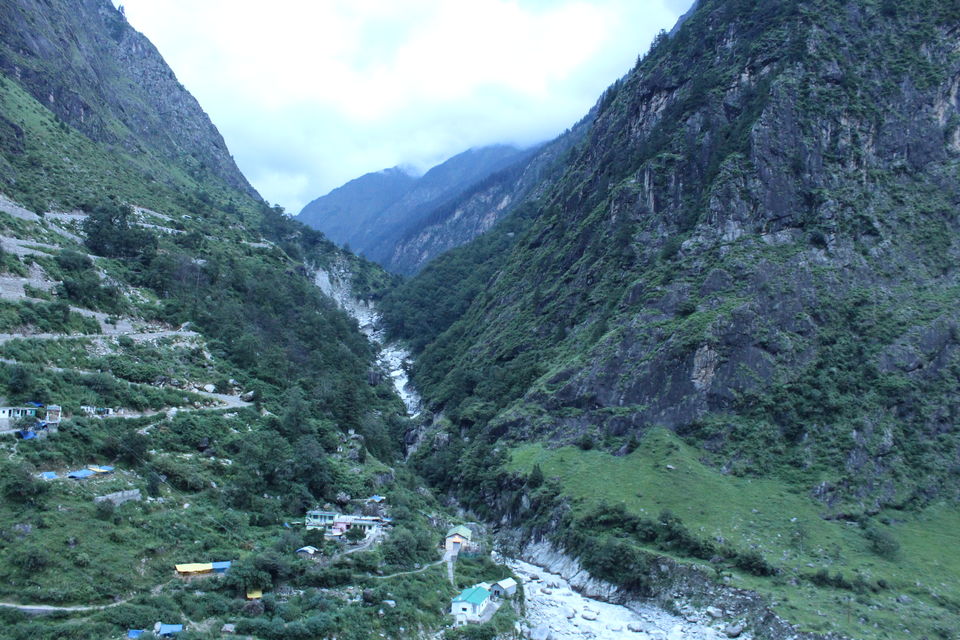 It had been close to 2 years since I went on a himalayan trek. It was already August and I knew even few days could make a difference now as flowers blossom season would be over at Valley of Flowers. Finally, I made up my mind and was ready to start this 5 day long journey using public transport and stay in normal hotels/lodges.
A long Bus Ride:
On the night of Aug 24th, I took the bus from Delhi to Rishikesh. The bus ride was uneventful as I slept for most of the time. I reached Rishikesh at around 4 AM. It was pitch dark, obviously. I love such not so crowdy and noisy bus stand. As soon as I enquired and finalised my next bus to Govindghat, I looked for a tea stall. You would be able to locate only a handful of passengers during these hours and that adds to this amazing feeling of being part of a group who is going to some place of their own which might be far from their usual stuff.
Buses to Joshimath/Govindghat leave quite early in the day. Last bus probably leaves at around 6 or 7 AM. After enjoying early morning tea, I boarded the bus which had few passengers already occupying the best seats. I managed to get a window seat at around middle of the bus. The long bus journey started at 5 AM. Bus stopped at a couple of places in between where I had breakfast and lunch, primarily comprising of parathas and daal roti. As soon as you get out of Rishikesh, beautiful mountains and valleys start appearing all around. Most of the time, my eyes were enjoying the nature outside bus. After a day long journey, I reached Govindghat at 5 PM. Bus was actually going to Badrinath which is close to 1.5 - 2 hrs journey from Govindghat.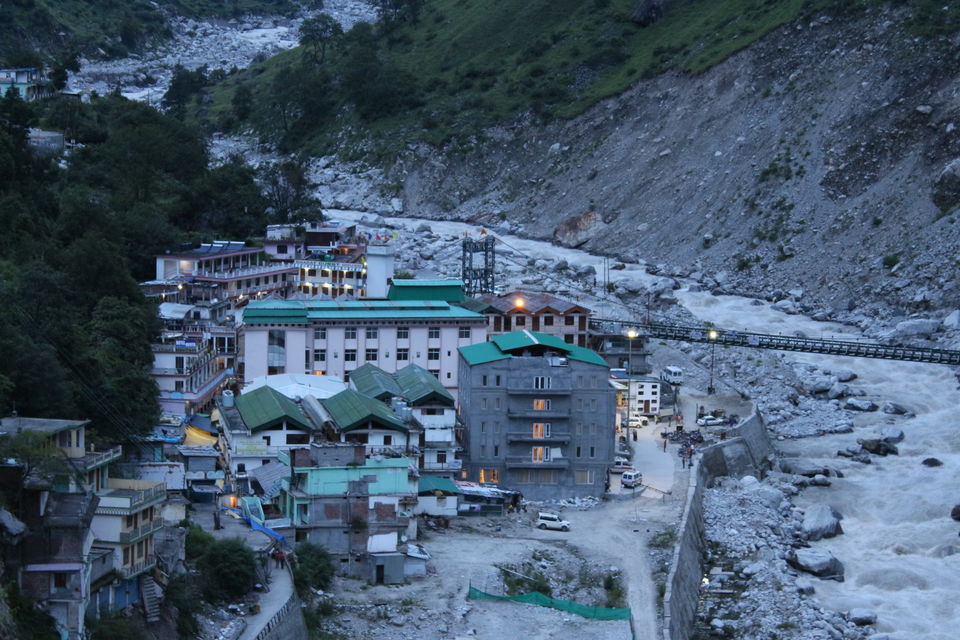 Govindghat, at a height of 6000 ft above sea level, is a 2 fold place. The upper fold has few shops and hotels. This fold is right on the main road which connects Joshimath with Badrinath. The lower fold is right beside the Alaknanda river. This fold has a Gurudwara, which hosts tourists with accommodation and langar, and few shops cum hotels. It is rather a pretty small place which becomes operative during this time of the year (May to September). Apparently, Joshimath is the last place on this route where you can find an ATM. I came to know this when I checked with hotel staff. As I was short of cash, I made a quick visit to Joshimath with a taxi and withdrew necessary cash for my rest of the journey. After dinner at the hotel, I took a few shots of this beautiful place from my DSLR before calling it a day.
Trekking starts
Next day, I got up early and left the place at 7 AM for 14 km trek to Govinddham (Ghanghria). The trek started by going to the lower fold and taking the ascend alongside the river. It was a bit cold morning with sun hiding behind the clouds. As I went away from the sight of Govindghat, it turned out to be a nice pakka road for the first 4 Kms which was quite a steep climb.
On my way up, I realised there were shared taxis available from Govindghat to Pulna i.e. for the first 4 Km of this trek. I was happy I didn't know that as the uphill trek was a scenic delight. It was a sight of green mountains all around and Alaknanda river flowing along the valley of Govindghat. Pulna is a small aggregation of houses and tea shops. I grabbed something to drink as keeping yourself hydrated is the recommendation you would get on any trek where you are gaining altitude. After Pulna, it was a dirt trail with manageable ascent. Now, more people were around me trekking to Ghangaria. Many people were opting for mule or porter services as many sikh pilgrims visit Hemkund Shaib in this period.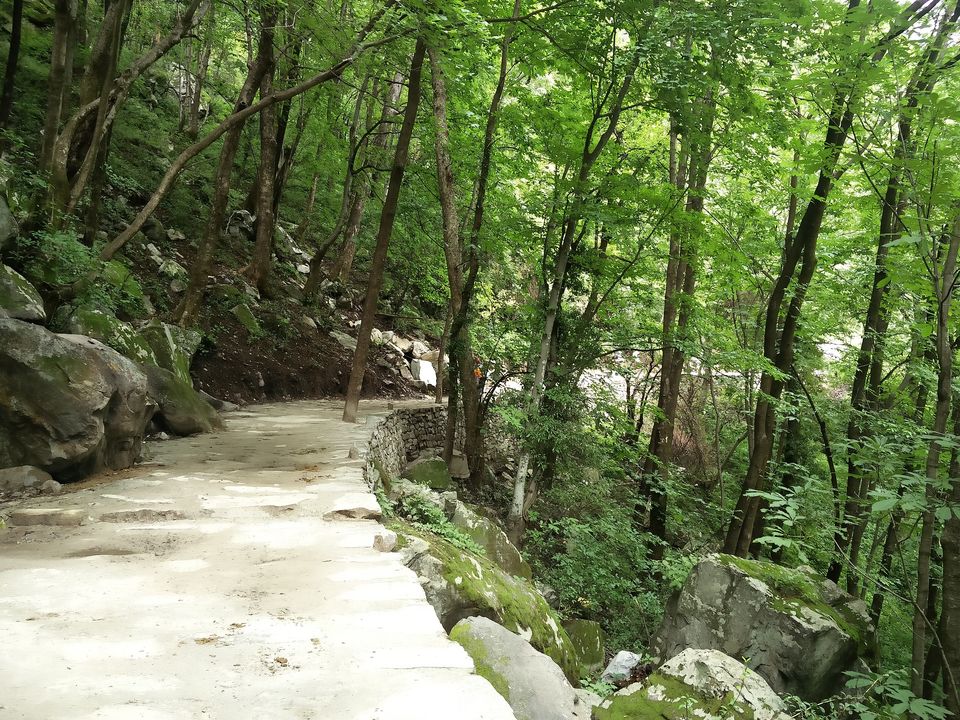 There were quite a few shops on the way where you can take a bite as well as have a full fledged meal. I had paranthas at Byundar which was around 4 kms before Ghangaria. The complete trail takes you through a beautiful trek with trees covering the path and large sheds with benches installed at every 1 km for trekkers to stop and take rest. It is the only trail I have seen where one can find public washrooms as well and the trail is kept clean by the sweepers all through the day. Byundar is an exciting place as one has to cross bridge and get on the other side of the river. Also, you would lose sight of the river for rest of the trek. The trail ahead was again quite steep but it was worth it. The colourful tents were making themselves visible as I was nearing Ghangaria.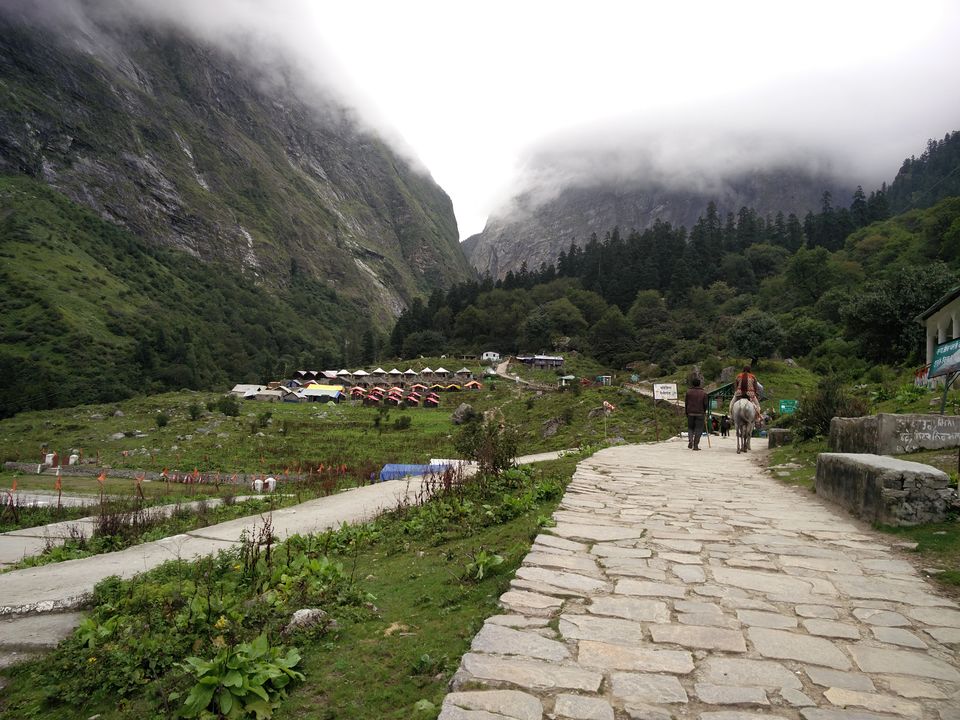 After a long day's trek, I finally reached Ghangaria around 2 PM. Ghangaria is a beautiful small place. The whole of this place is built around the trail. You would find shops, hotels and a Gurudwara as you start and end your visit to this place. It is merely a 500 metre kind of trail along which Ghangaria has established itself. After checking few hotels and GMVN guest house, I finalised Hotel Deepak and went to bed for a quick nap after a much needed hot shower.
As sun was calling it a day, the beauty of Ghangaria increased multifold and place was lighting up like a small bunch of candles in a wide mountain range. As I came outside my room and visited small restaurant of the hotel at the entrance, it started pouring. I took a stroll around, visited Gurudwara (had hot tea there), bought a wooden trekking pole and a poncho (in case rain doesn't stop). I had dinner quite early, to my standards, at around 7:30 PM and it was still raining. I enquired and got to know that rain might continue tomorrow morning as well. I was wandering how would I trek to Hemkund Sahib if it didn't stop raining. With these wandering thoughts, I went to bed.
Hemkund Sahib
The mobile alarm at 4:30 AM woke me up. Soon, I realised that it was still raining and raining heavily. Anyhow, I freshened up and went downstairs at 5 AM. I knew people start their trek from the Gurudwara. I reached Gurudwara with my poncho and saw close to 40-50 people having tea wearing different colours of ponchos. I quickly had hot tea and started trek in the rain. It was my first such experience and honestly speaking, I was loving it. The serene beauty of the trail ahead and clouds all around gave me goosebumps and I wished to capture this moment forever in my heart. It was getting cold as I was moving ahead and higher. At one point, the sight ahead me was pure and scared. The rocky trail was visible for 20 to 30 metres, mountain on one side and only white clouds on the other side. It seemed like going to some place straight out of fantasy dreams.
There were some small shops selling tea, milk, maggi etc. on the trail. I stopped at one of those shops after around 2 kms of steep ascend. I had tea and looked around only to admire the beautiful nature. As I was around 1 km from Hemkund Sahib, I was able to hear kirtan from the distant speaker installed. After an arduous trek, finally I reached Hemkund Sahib (at a height of 16000 ft) at around 8:00 AM. The holy place, which I had seen only on TV or other photographs, was right in front of me. The light drizzle was only adding to beauty of the place. The Gurudwara is in the centre with langar hall (food serving place) near the front side and Hemkund (lake) at the backside. The whole place was surrounded by snow capped mountains. I felt like being on the top as mountain range was little visible in the haze weather. To my surprise, there was a small hydroelectric power generating station to provide electricity to the Gurudwara.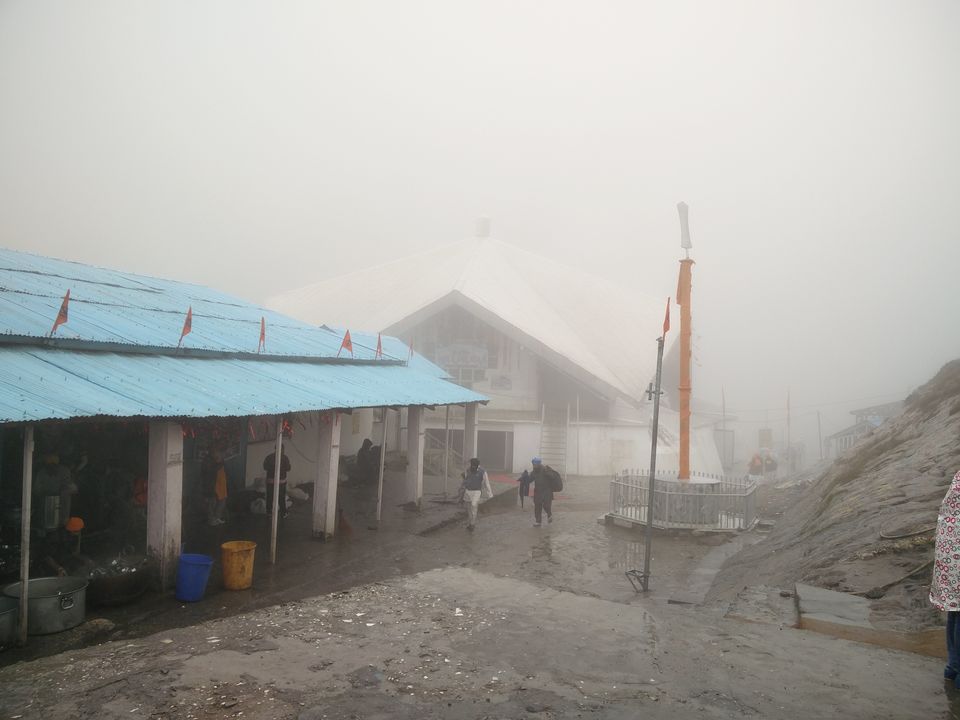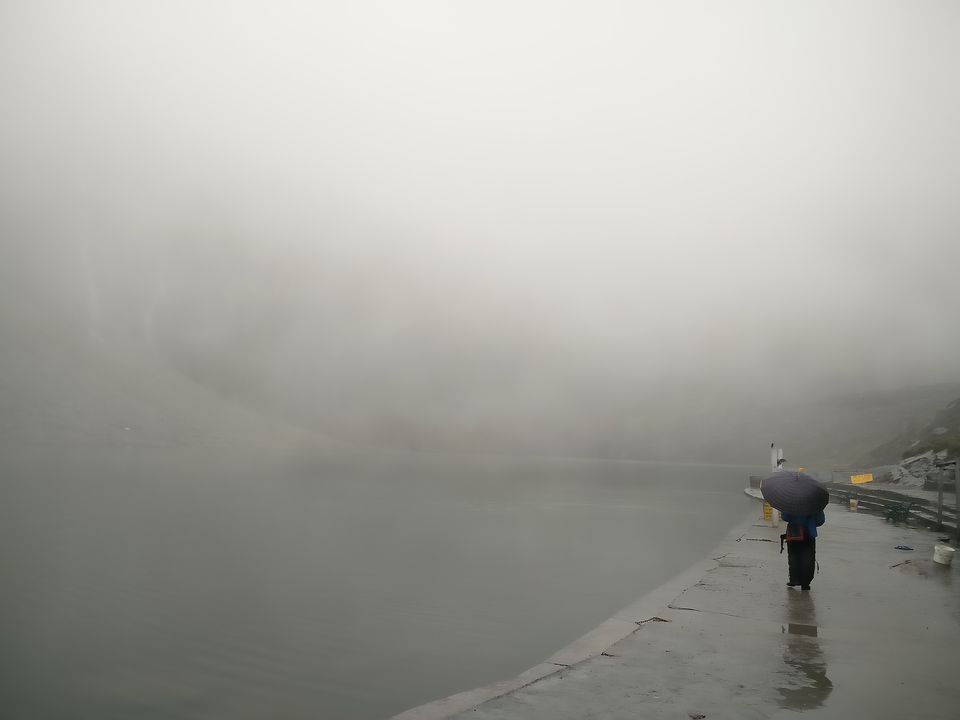 I said the prayer in the Gurudwara before having hot khichdi and tea. Then, I spent quite some time just observing the place near Hemkund lake. I wished to capture and memorise this experience only to relive it later. With heavy heart, I left the place to start my descent at around 9:30 AM. During my descent, I saw lot more people ascending. Some of them were amused to see me descending so early. I guess I was one of the first ones to descend among that day's trekkers. I completed my descent in around 3 hours. I had full meal at the hotel and went for a quick nap. I took an evening stroll around and there was a feeling of accomplishment that I had completed the trek successfully. I picked up a spot for taking some evening shots of Ghangaria. After dinner, I retired to bed early.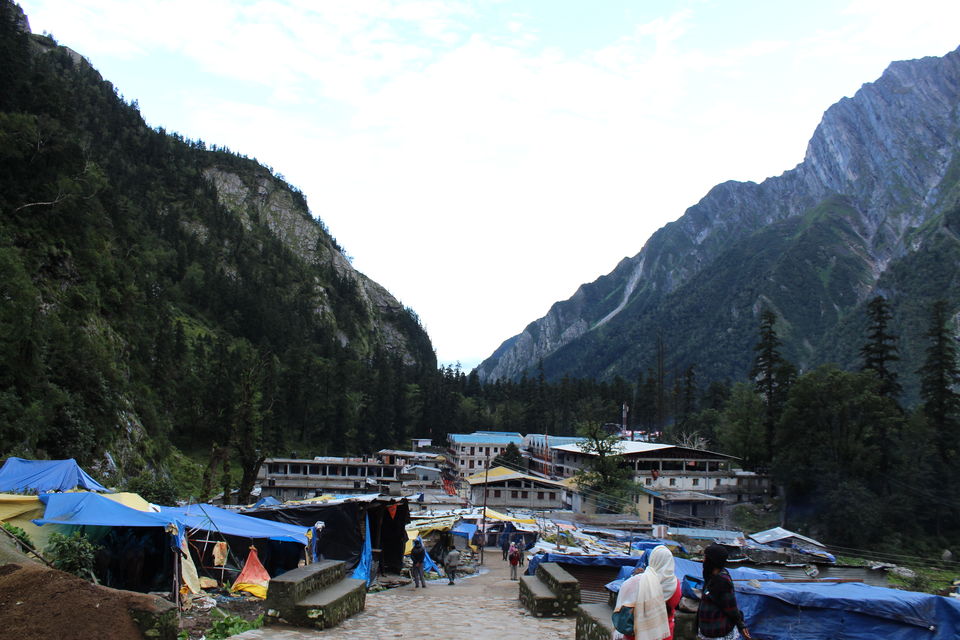 Valley of Flowers
Next day, I geared up for Valley of flowers trek which is shorter and easier as compared to Hemkund Sahib trek. It is a 3 to 4 km trek from Ghangaria, where valley opens up and one can go as deep inside the valley as he/she wants to. I reached at the check post at around 6 AM where I bought the entry ticket and got a piece of advice from the forest officer about the animal movement at this time. As informed by them, a group of 9 people had already entered the forest. After understanding the trail from the officer, I looked at the dense forest trail ahead and started my trek. I had never seen such a beautiful trail. It was narrow with nature's green colour all around and there was a fusion of birds chirping with sound of river flowing somewhere. As I covered 1 km, there was a small bridge beneath which river was flowing with strong current.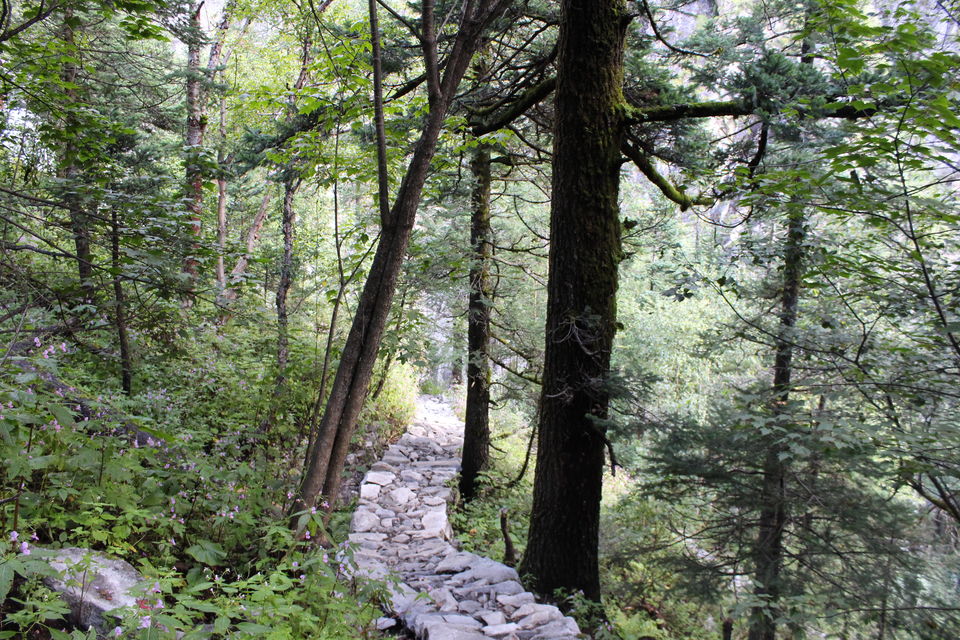 Now, it was a steep climb in even more dense forrest. After covering around 2 to 3 kms further, the valley opened up suddenly. The valley was lush green with visible distant mountains. The flowers started showing all around. Although it was not a full blossom season for the flowers, I found more than 10 types of flowers.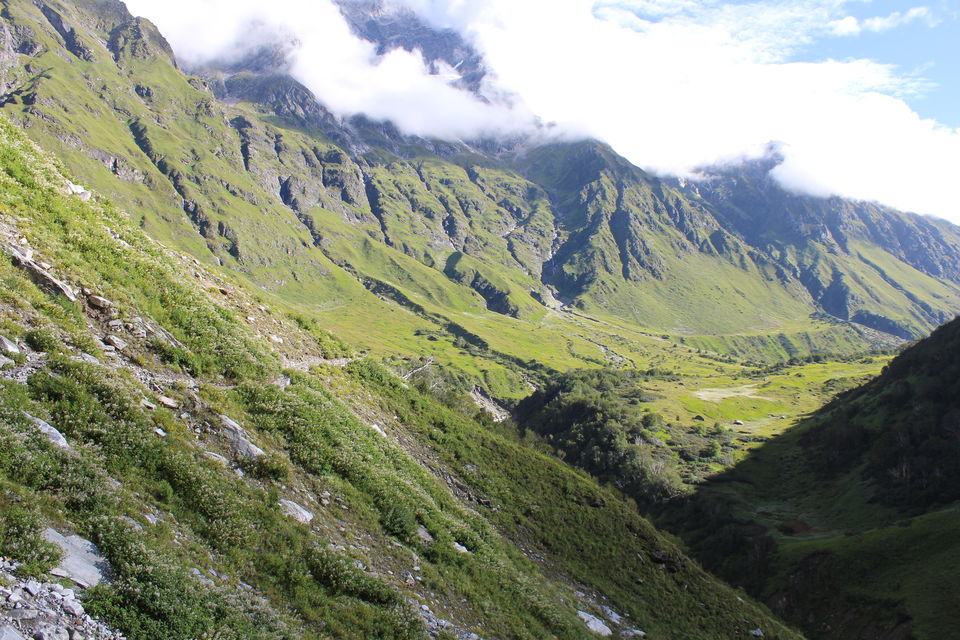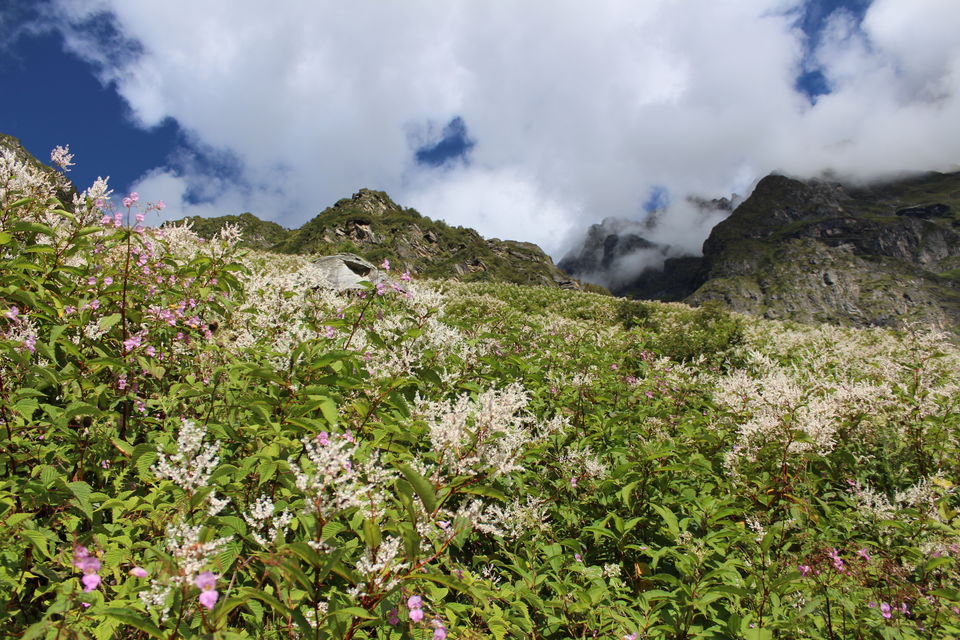 After spending some time in the valley, I turned back as I had to leave for Govindghat the same day. I reached back at the hotel at around 11 AM and started my trek back from Ghangaria to Govindghat after checking out. I never loved trekking back the same way I came. Throughout my way back, the milestones reminded me of the day I was going to Ghangaria. I whispered multiple times:- "I would miss you Ghanagria". I reached Govindghat at around 5:30 PM and checked in the Hotel Ganga for the night.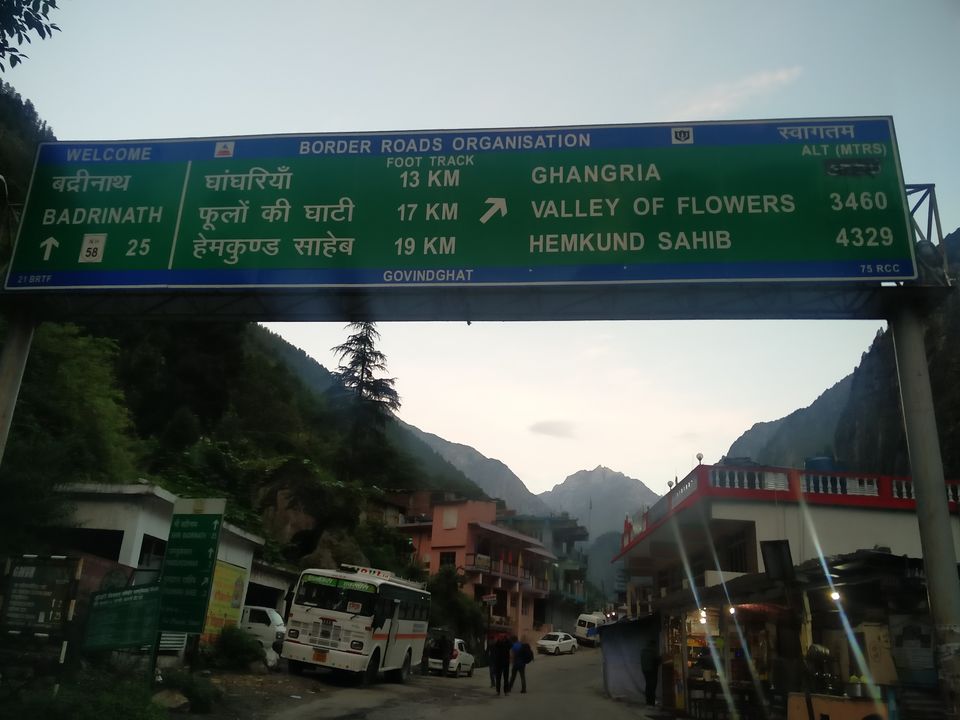 Next day, I started bus journey back to Rishikesh and then to Delhi in the night. I reached Delhi at around 1:00 AM with heart full of memories that I would cherish throughout my life.