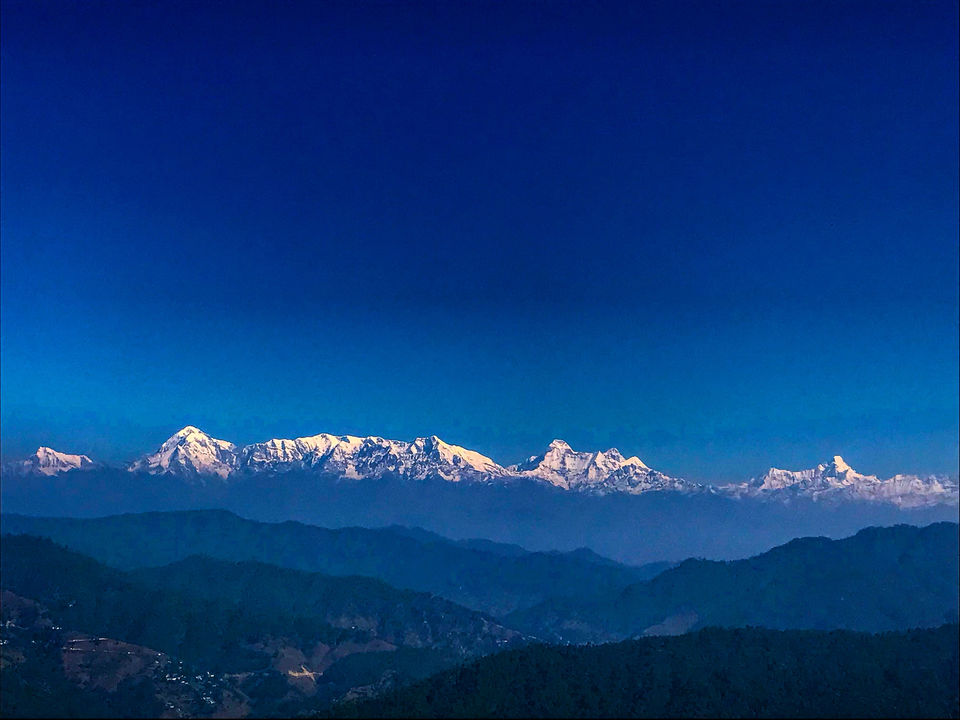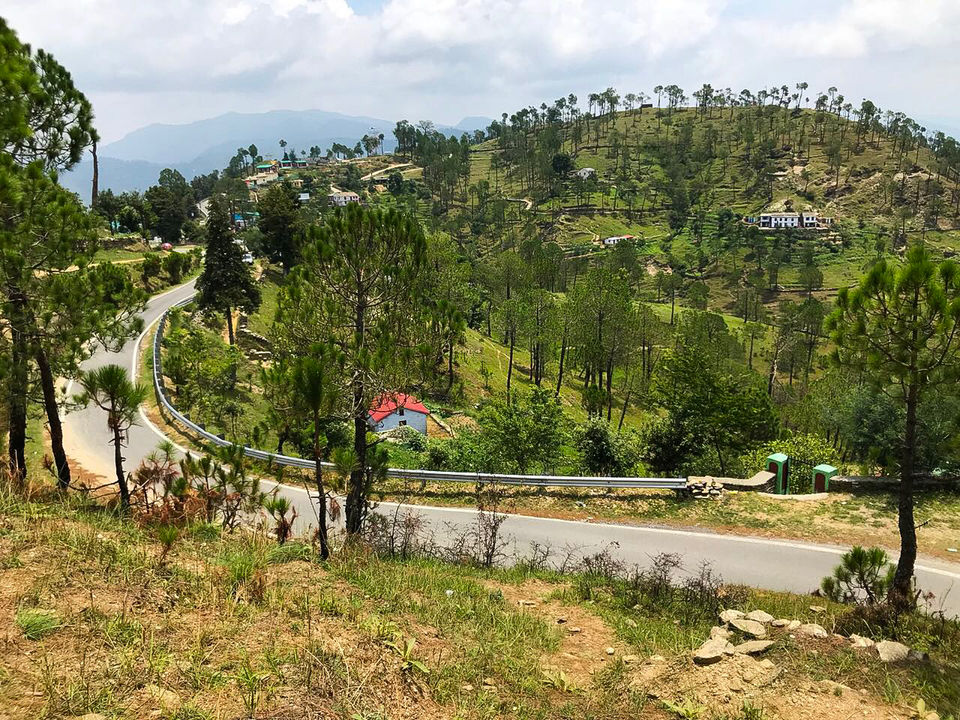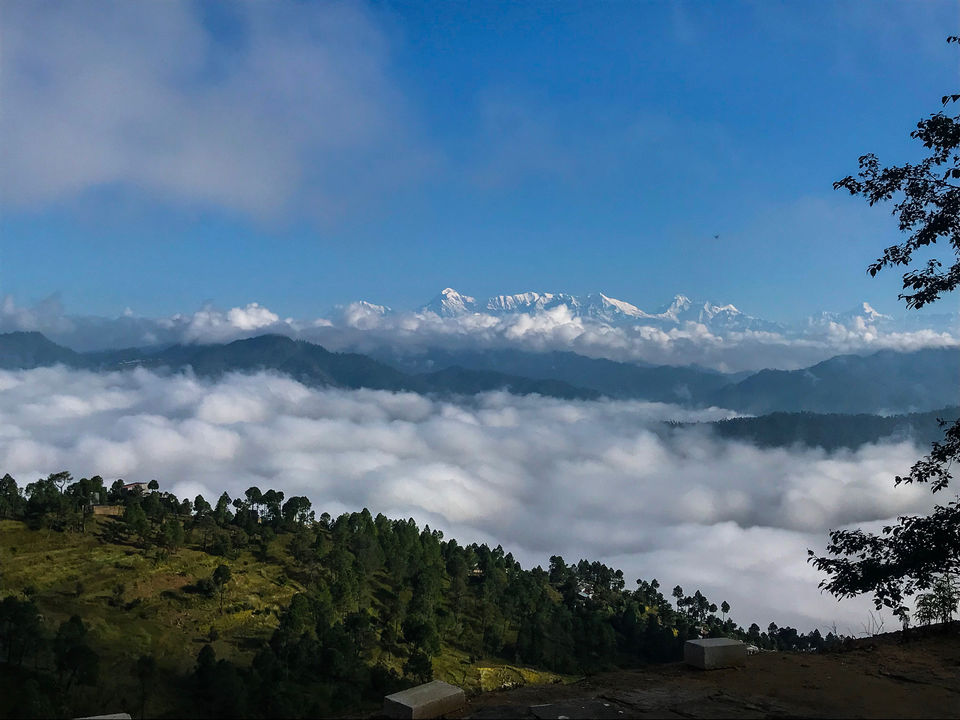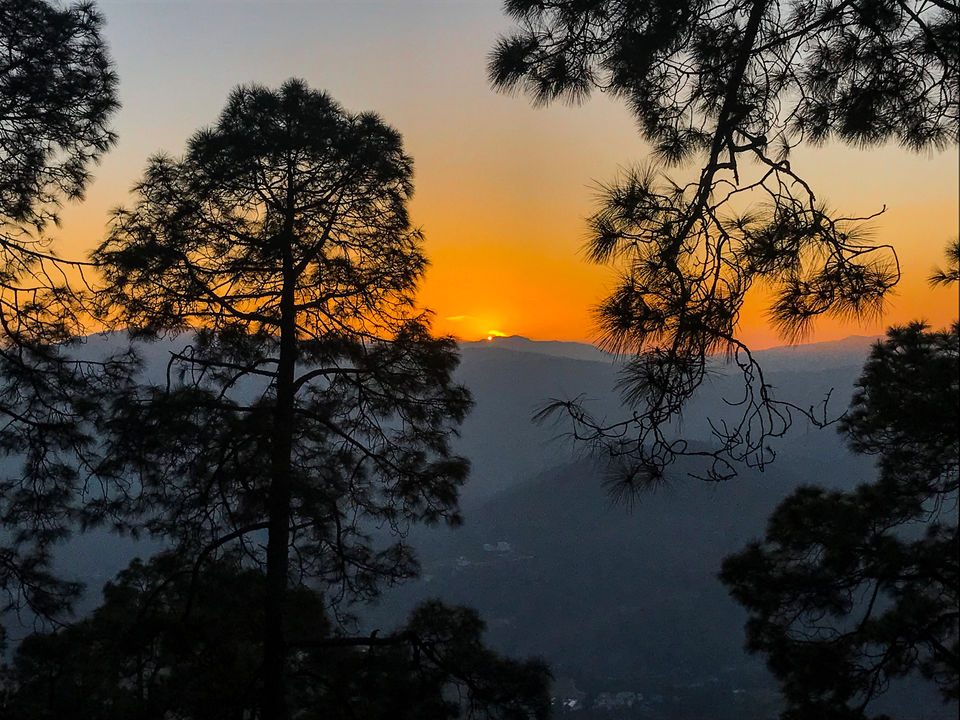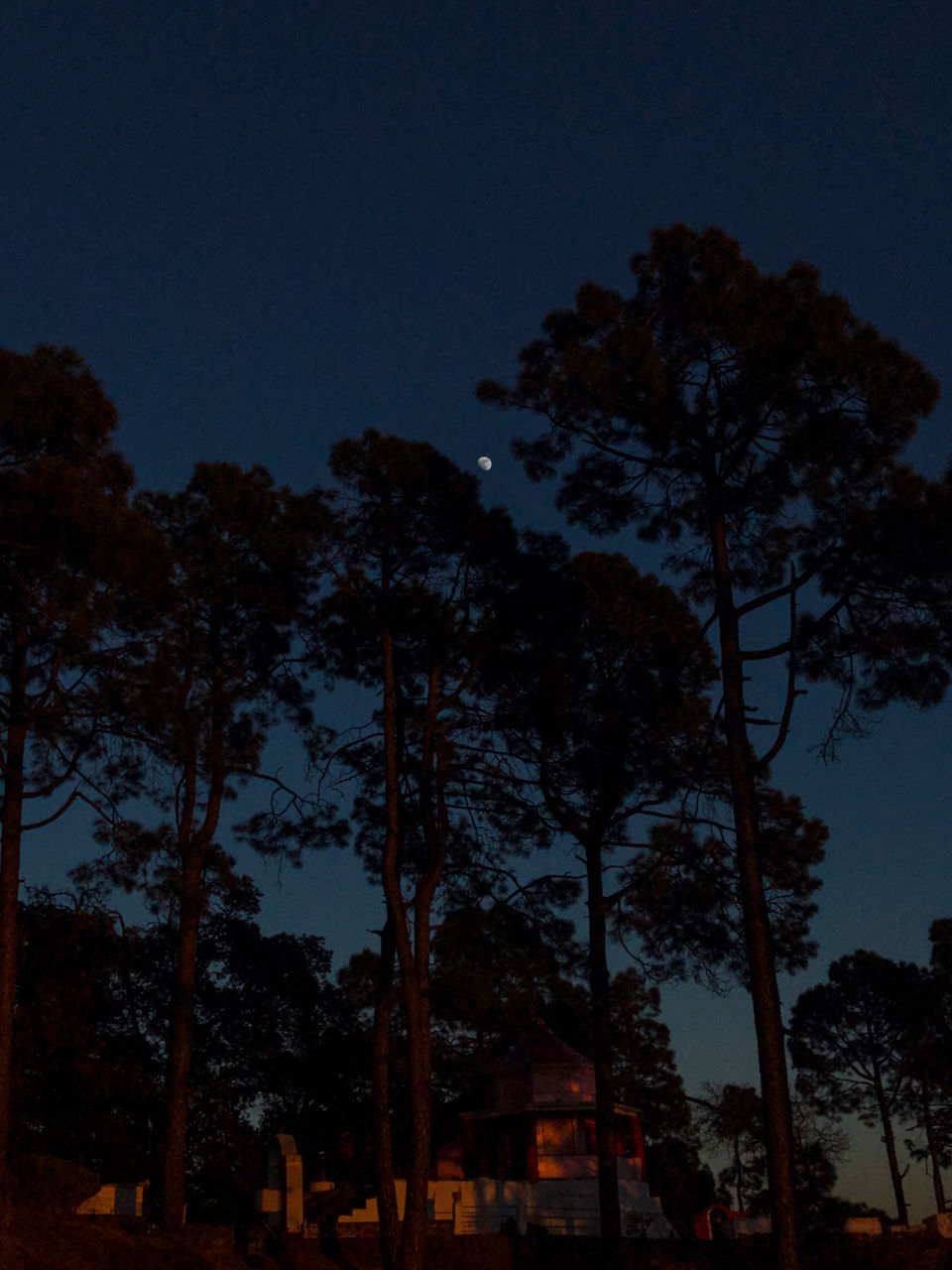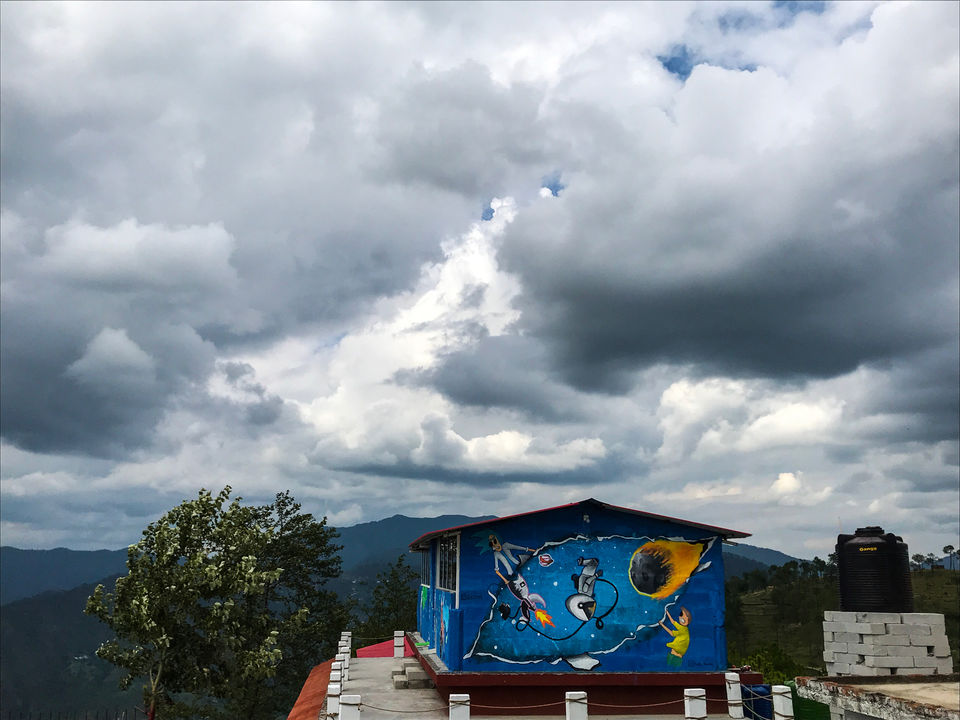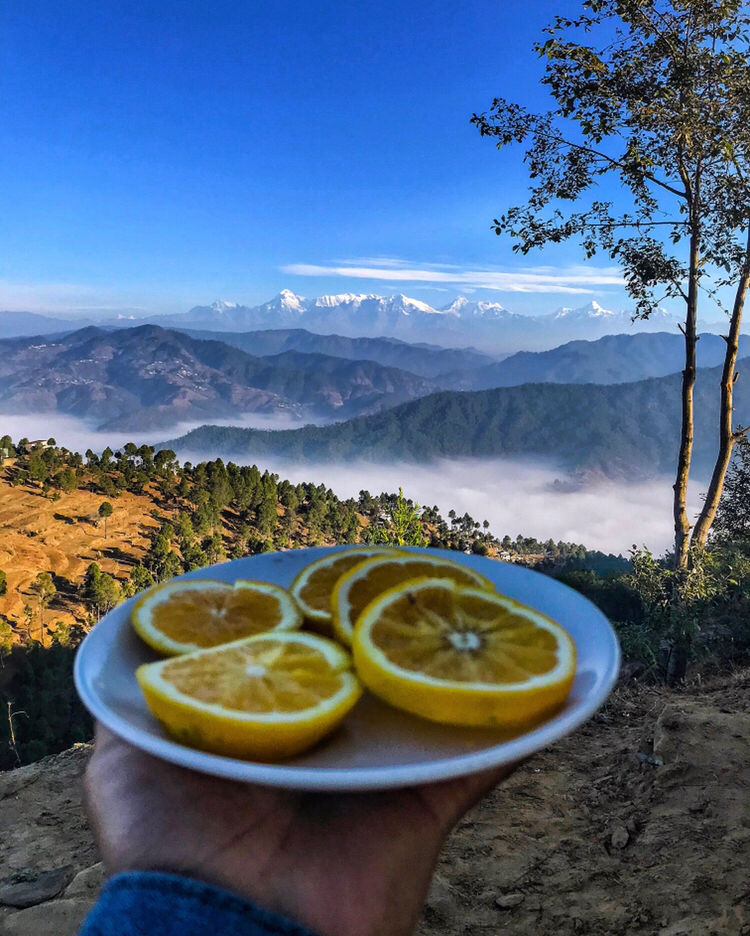 On the very first day I arrived at Haldwani I took a bus from my hometown which directly dropped me to Haldwani upon reaching there was quite hungry so firstly I thought of having some quick bites as I was really very hungry after a tiring journey . So I found food joint named Snacks near to the Haldwani bus stand famous for its Kulcha and Chai in a very reasonable price .
After that I took a bus for Almora ,
Almora is nearly 3 hours Drive from Haldwani
And one can easily get Shared cabs , Buses , and Private Taxis for Almora .
I started my journey at around 1 pm and reached Almora at 4:30 pm , I took a shared cab that cost me around 300 rs
From Almora I took a shared cab for 40 rs to the place where I planned My Trip Kasar
A shared cab will take 40 Rs per person for Kasar , From Almora kasar is 15 kms Away and take around 30 minutes ,
I reached kasar and was really stunned by the place which I have booked " HEART OF TRAVELERS HOSTEL " Aka HOTS HOSTEL
The view they have from their Hostel is something of next level ,
I reached the hostel at sunset and I think the sun added more to the beauty , Beautiful colors made the sky look amazing .
They also have a beautiful Cafe which outlook the Himalayas , I ordered a hot cup of coffee that was perfectly made ,
I went to my room , Got freshen up and than ended my day with a delicious freshly cooked Pahadi Dinner , straight after dinner i went to sleep.
I woke up with such a beautiful view that really gave treat to my eyes , Nanda devi White Mountains were incredebly awesome
Had tasty breakfast at the property
And then i went to A trek called Lagoon trek
This trek was 40 min walk from the property through dense pine tree forest , i was accompanied with fellow travellers
Who gave me an awesome company
Upon reaching the lagoon we saw a waterfall at the origin and clystar clear water body at the bottom , All were so excited that we quickly made a jump in the lagoon
And believe me water was freezing ,
Our Lunch was packed by the chef from Hots hostel , so we all had lunch overe there and spended some quality time soaking in the sun beforing coming back to the hostel ,
Later in the evening i went to Kasar devi temple
Heard a lot about this temple , As This temple poses magnetic fields all around and famous Peesonality like Swami vivekananda came here in 1890s and meditate here .
There's a ridge called cranks ridge where i sat all by myself for sometime to connect to that peace that this place posses , i enjoyed sunset from the cranks ridge and it was indeed beautiful.
Returning from the temple i visited kasar market not a big one though
Some two to three shops and cafés around
I came across a place called Baba cake
Where they serve delicious cakes , brownies and coffee , one can try carrot cake its really yummy .
Kasar is a really secluded and peaceful place to be around if you want a real peaceful break from your busy life it is a place to be ,
Also it is a Place for all types of artists who want to connect to people with same mindset .
I made a really short trip to kasar , and actually fell in love with the place ,
This place and Hots hostel won my heart , local people of kasar always greet you with smile always and will make your day .
Later i went back to the hostel , spending time chilling at the Tea house cafe , sharing stories and experiences with fellow travellers ,
I asked the chef at the hostel to cook me some Tasty pahadi daal , so for the dinner he made Bhat ke dubke , it was really very tasty and also its a must try at Hots hostel
For tea lover the cafe is perfect they serve nearly all kinds of tea , my favourite was Himalayan nettle tea with some honey in it .
So here come to the end of my short trip to a really beautiful secluded place kasar .
I will definetly come back here again ,
Till then
Keep Exploring ⛰⛰⚓️
And Happy travelling ! ????
I will definetly come back here !
Keep exploring
And Happy travelling !!