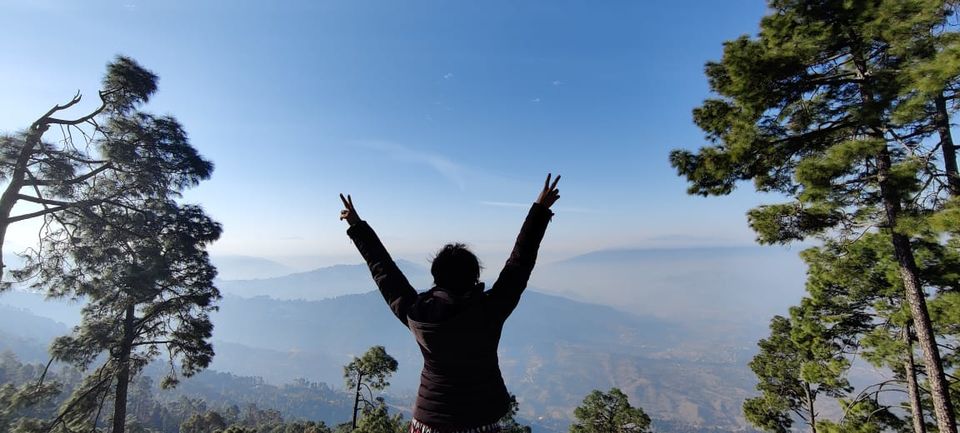 When I first read about this place, I right away made up my mind to visit this place. Kasar Devi is a small village in the Almora district of Uttarakhand. Nestled at an altitude of 6950 ft, this quaint village offers a panoramic view of the snow-clad peaks of Nanda Kot, Nanda Devi, Panchachulli, Trishul Parvat and a few more.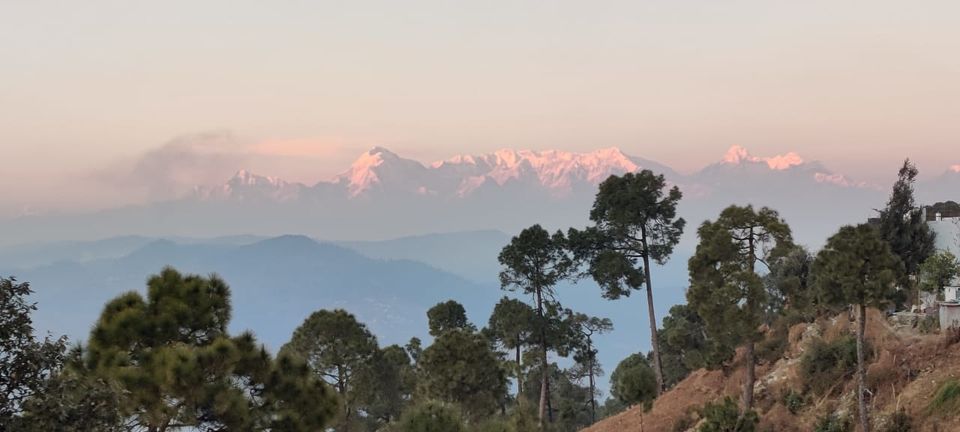 An Elixir to your Eyes, Body, Mind and Soul.

Listen, I am not exaggerating at all. I could feel my body detoxifying while I was there. No wonder, this place was popular with the likes of Bob Dylan, George Harris, singer-songwriter Cat Stevens, sitarist Sh. Ravi Shankar and many other notable personalities. They came here to meditate, relax and recharge their spirits.
Kasar Devi village is perched on Crank's Ridge. It gets its name from a second-century temple situated there of the same name. This place was the hottest hub for the hippies, art lovers, poets, mavericks and explorers in the 1950s and 60s. I, being Uttarakhandi, didn't know about this mystic place (till 2019) whereas, people from across the globe are cashing in on the magnetism of this place for ages. Wow! Shame on me(main pani pani ho gayi)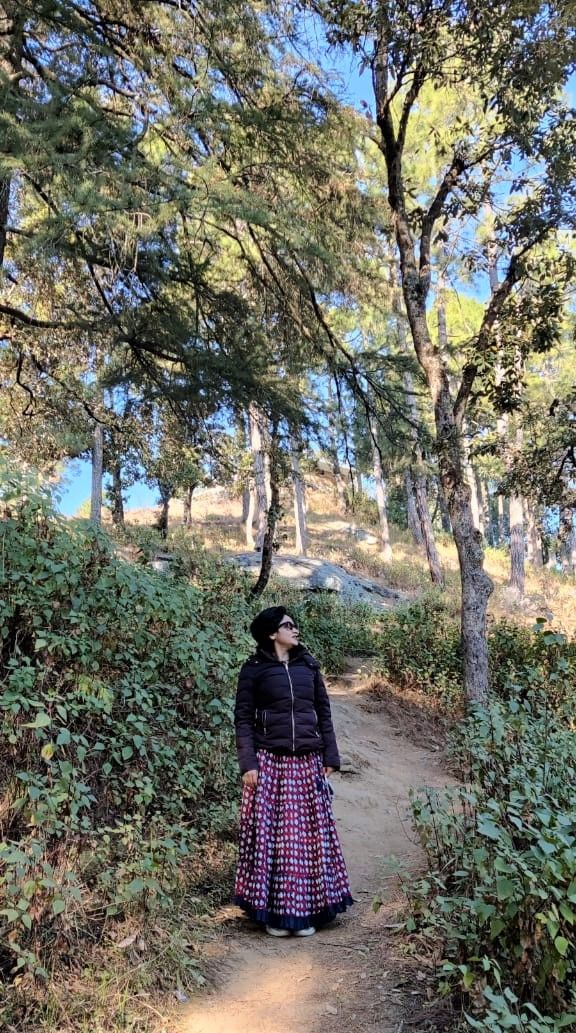 Magnetic Vibes of the Region
Tucked away in the hilly district of Uttarakhand, Kasar Devi falls on the geomagnetic region of the Van Allen Belts. Only two more places on earth have similar cosmic vitality - Stonehenge in the UK and Machu Pichu in Peru.
The natural beauty and the scientific relevance of the region drew so many big names towards it. One of the earliest personalities was Swami Vivekananda, who meditated here in 1890. The list of these names is long, and I genuinely do not know half of them.
Things to Do in Kasar Devi
Yes, meditation is definitely one of them. That's kind of understood. I will not include it in the list because samajhdar ko ishara kaafi hai (if you have been reading the article diligently so far).
1. Enjoy the sunset
I am otherwise a sunrise person, but this place made me fall in love with sunsets. I always read about these precarious sunset points in almost every hill station. Honestly, they are mostly heart-breaking, leg-wrenching, but worth it. However, I have restored the adoration for crimson evenings now.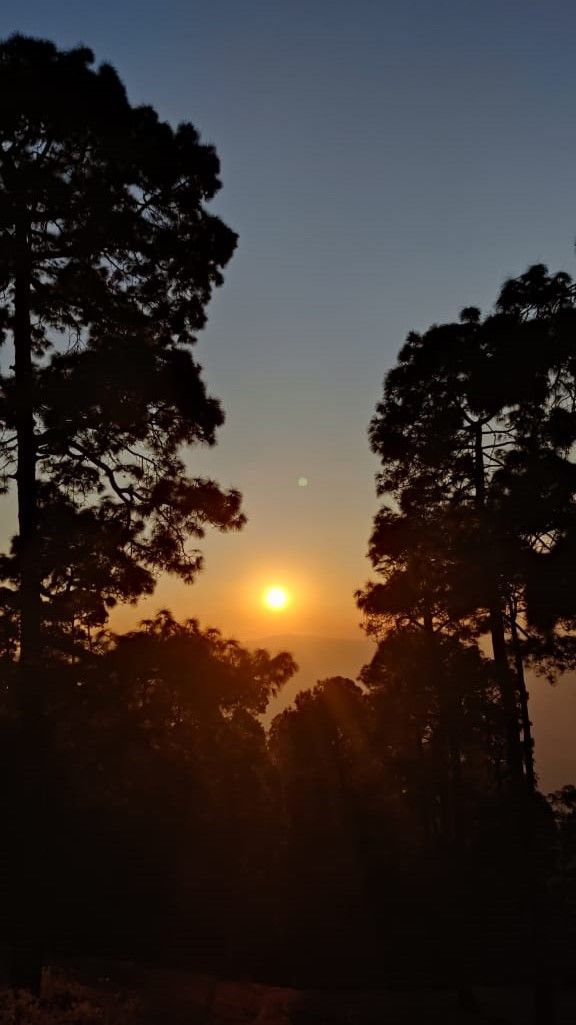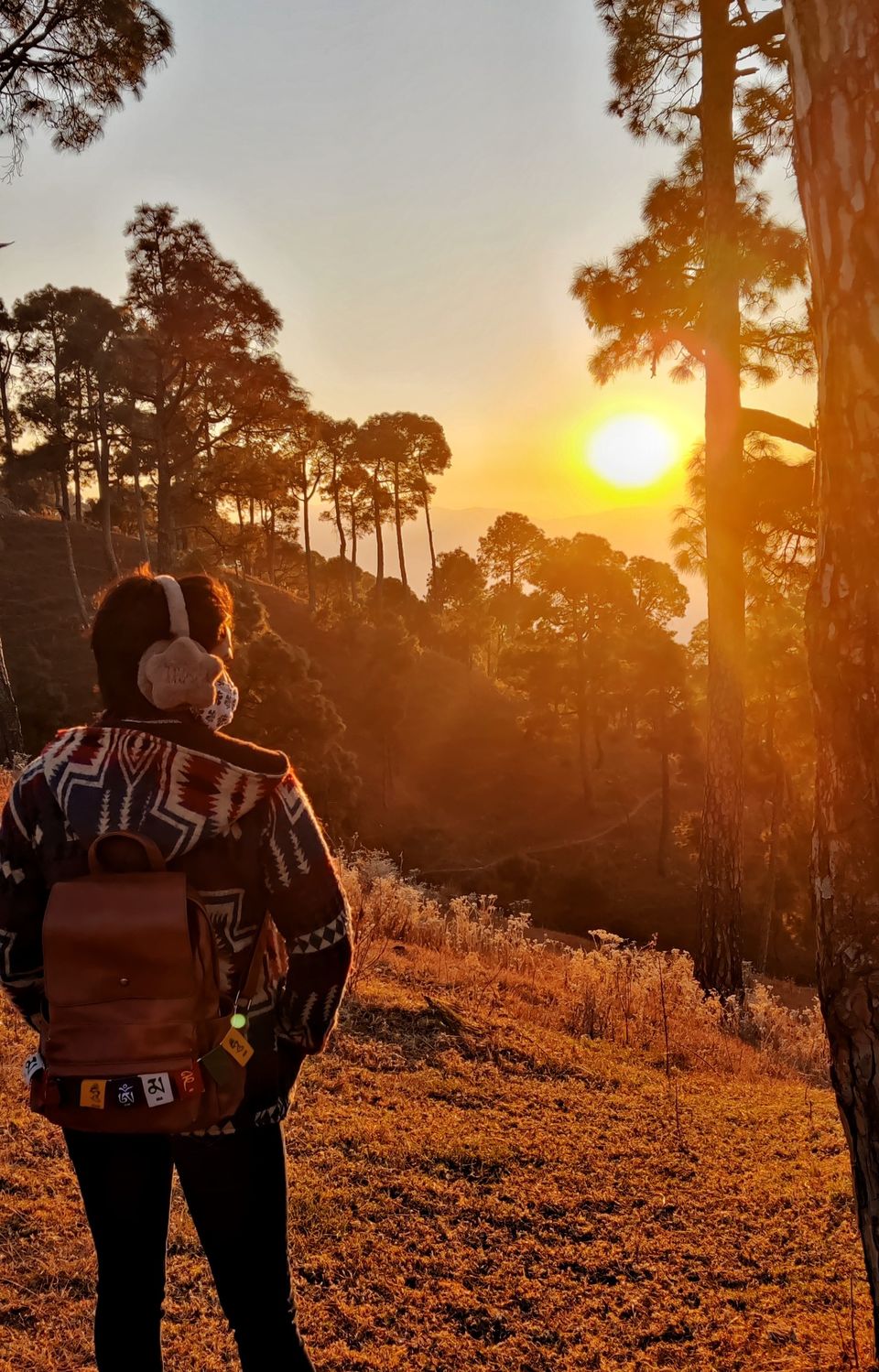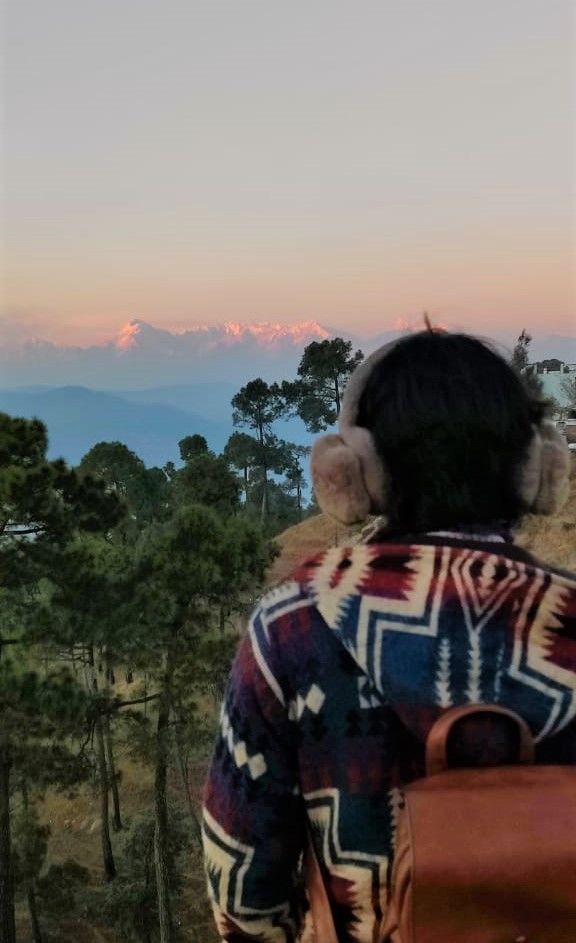 2. Try Balmithai and Singhori
Almora aaye aur Balmithai nahi khai toh khak Almora aaye! Ask anybody in Almora to guide you to Khim Singh and Mohan Singh's sweet shop on the mall road. Experience the best Balmithai on the planet earth here. I personally like Singhori more, so that's a must-try.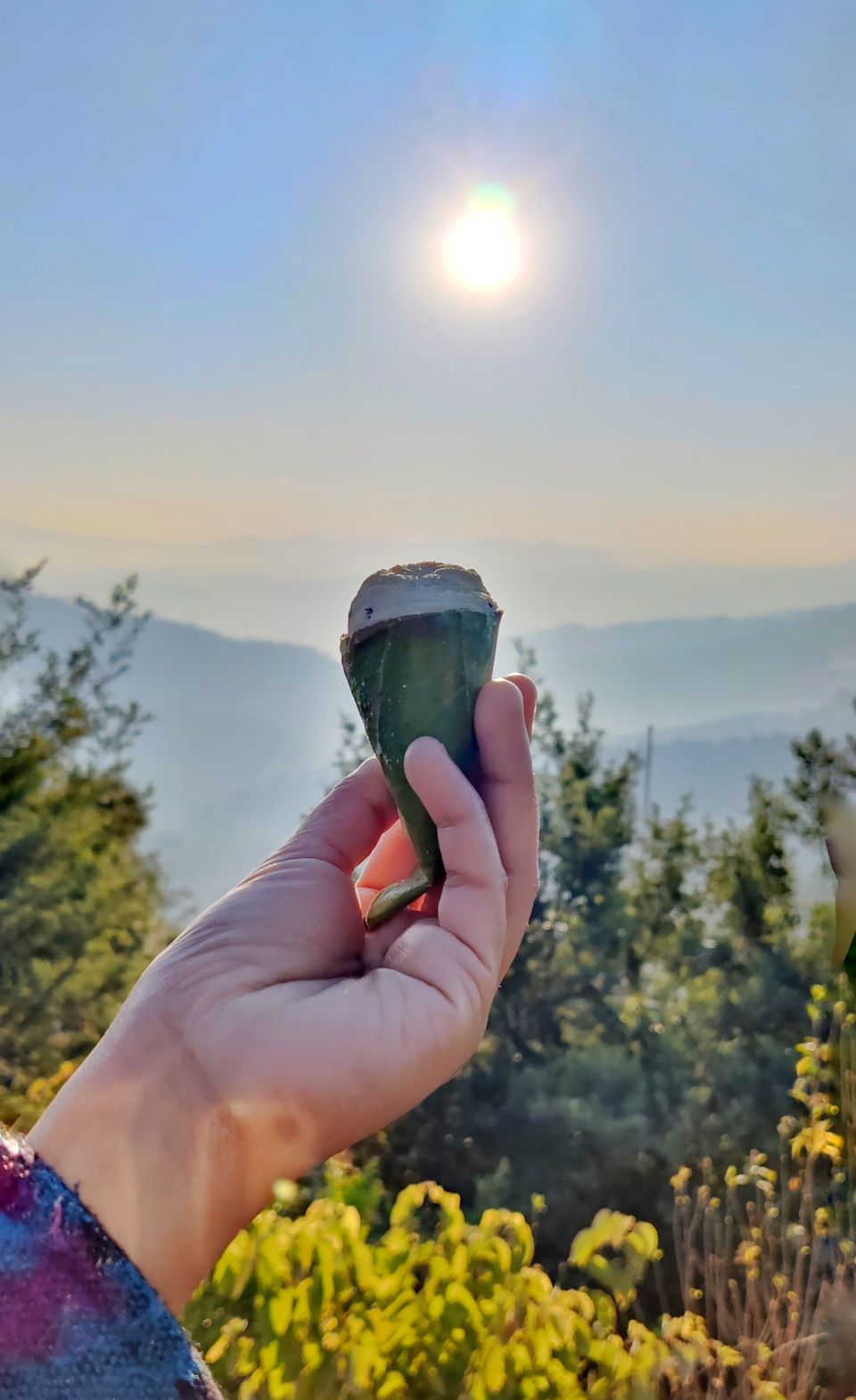 3. Go for small hikes
I know, not everybody enjoys walking but come on, you're in the mountains. Hiking is the best way to experience the essence of the Himalayas. Avoid vehicles and get on your feet to travel small distances. See, there are two benefits:
A. you'll reduce your carbon footprints
B. burn extra calories you gained(maggie, chai and whatnot, right?)
4. Bask in the morning sun
The mornings in Kasar Devi are pleasant no matter what time of the year it is. I would suggest you take your breakfast or morning tea/coffee in the open instead of having breakfast in bed. You'll love it. That's my staple in the mountains.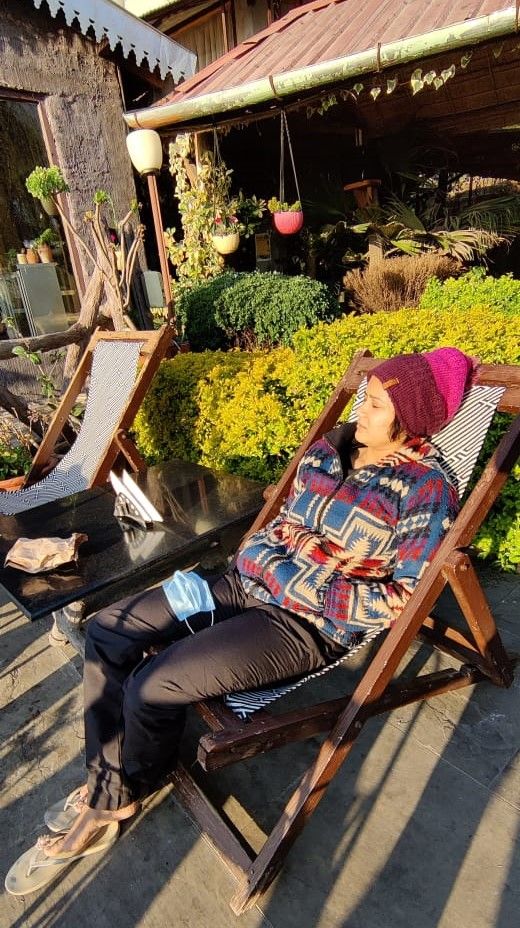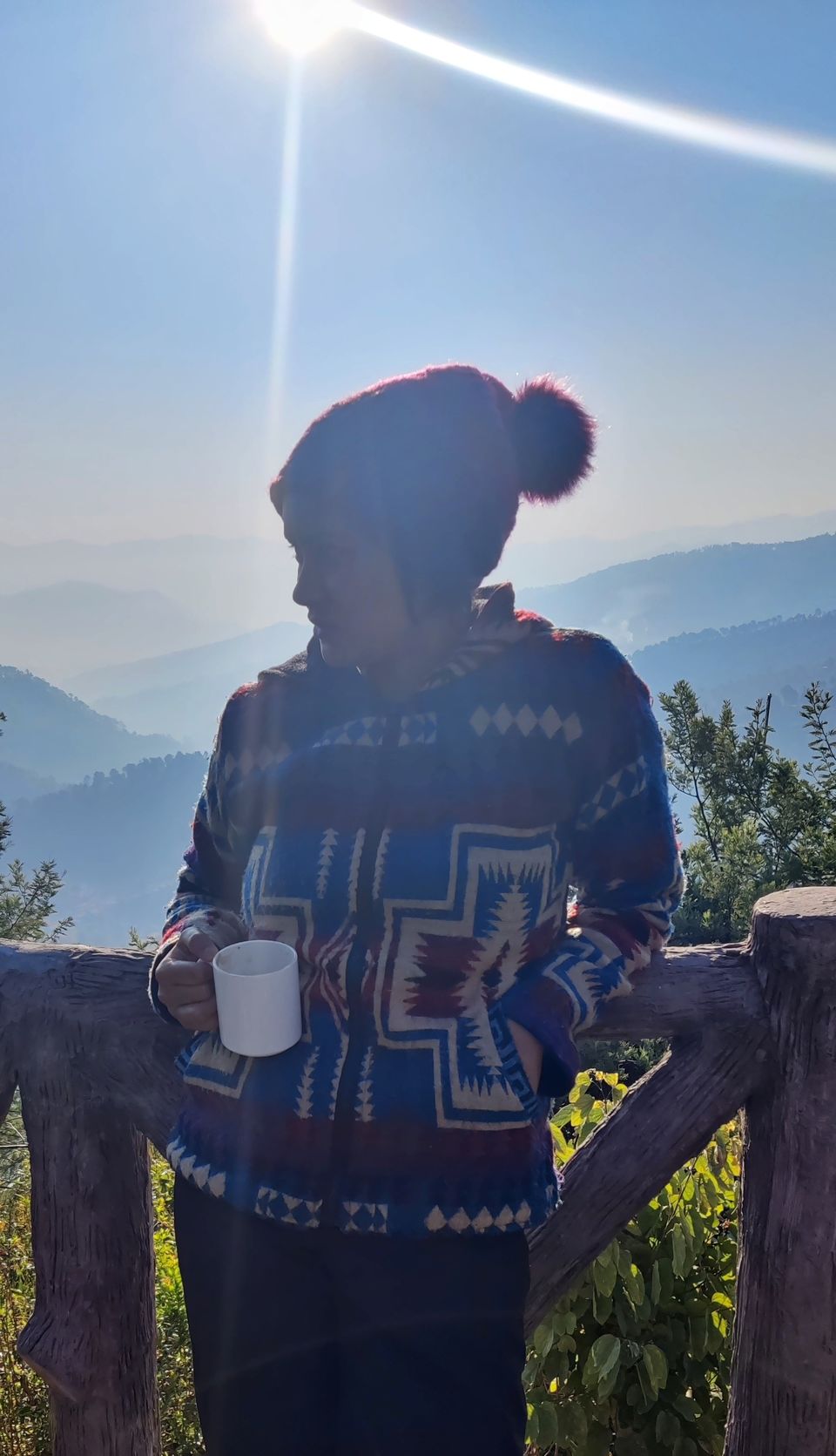 Nearby Places to Visit
Five out of six places mentioned below are temples. No, don't freak out! That's the best part about this place. You soak in spirituality and get good content for your Instagram too. So relax and keep your reading glasses on for a couple more minutes.
1. Kasar Devi Temple
Now you have come to Kasar Devi and will not visit the temple that the place derived its name from? That'll be weird, right! The hike to this centuries-old temple is beautiful. You'll have to walk through the woods for a few hundred meters to reach the temple. Just beautiful!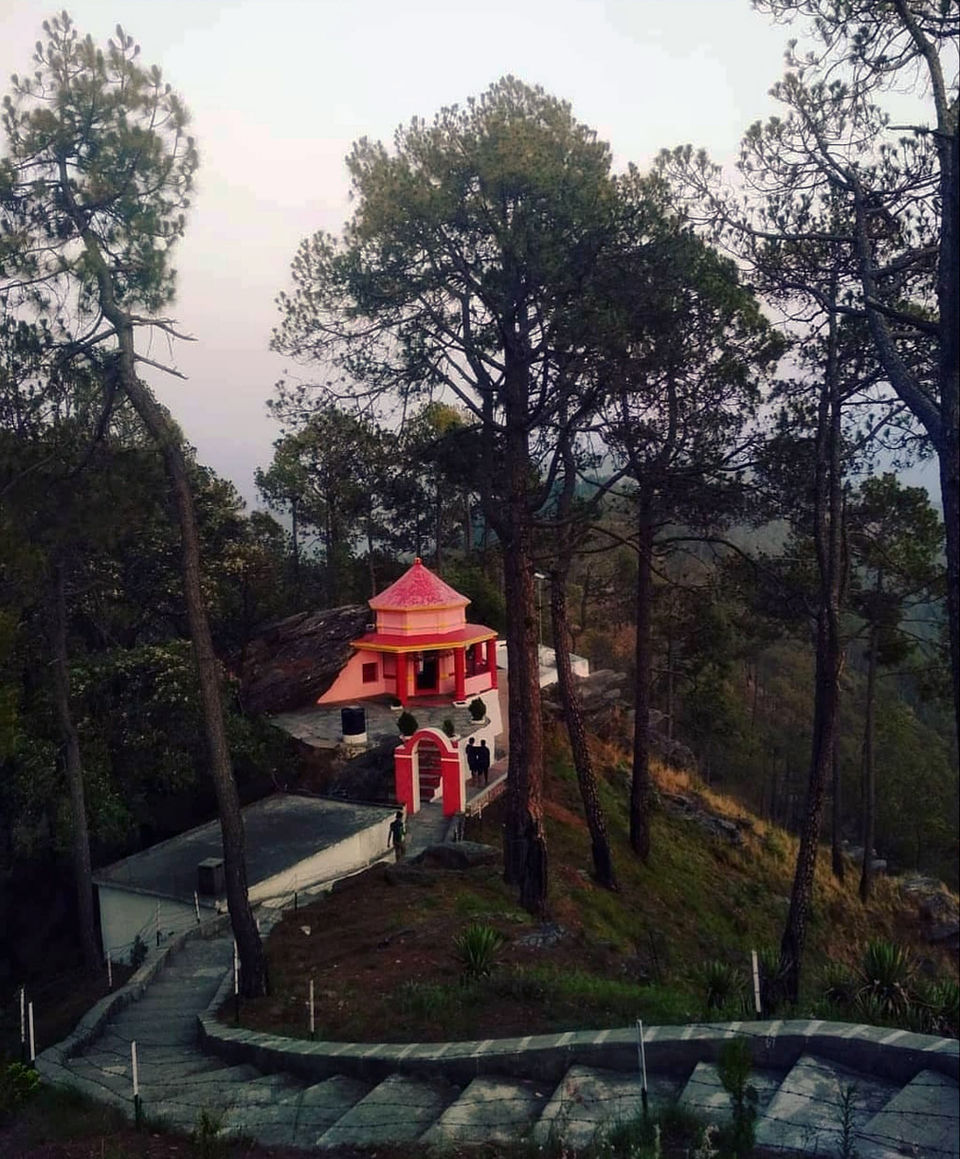 2. Jageshwar Dham
Jageshwar Dham is not a temple but a complex of more than 100 small and large temples. It's almost 36 km away from Almora in the opposite direction to Kasar Devi. The Dham is nestled amidst deodar trees which makes it a perfect camping location too.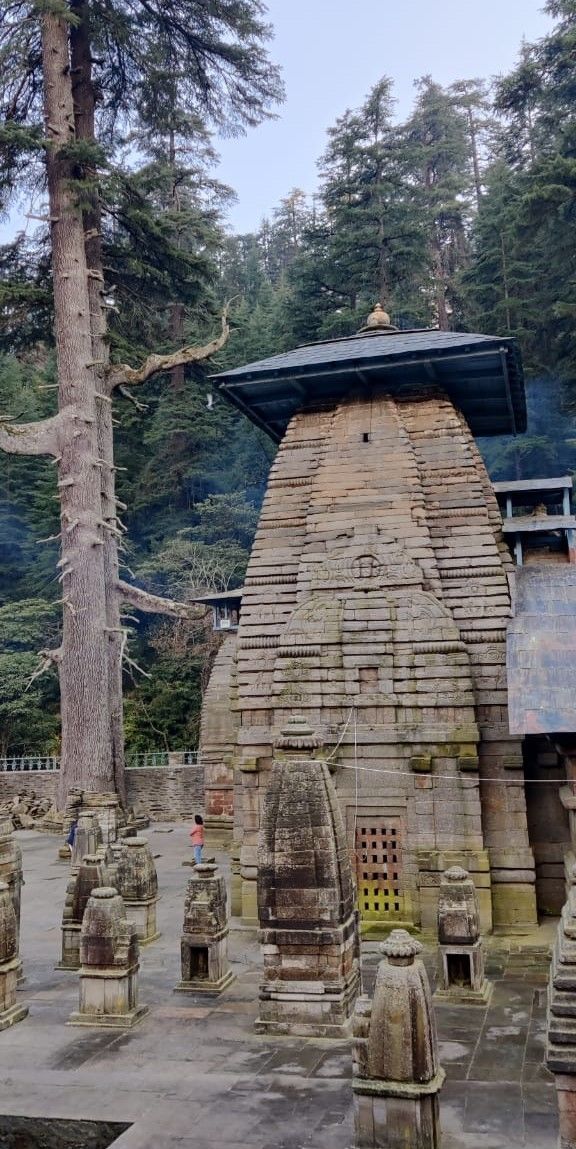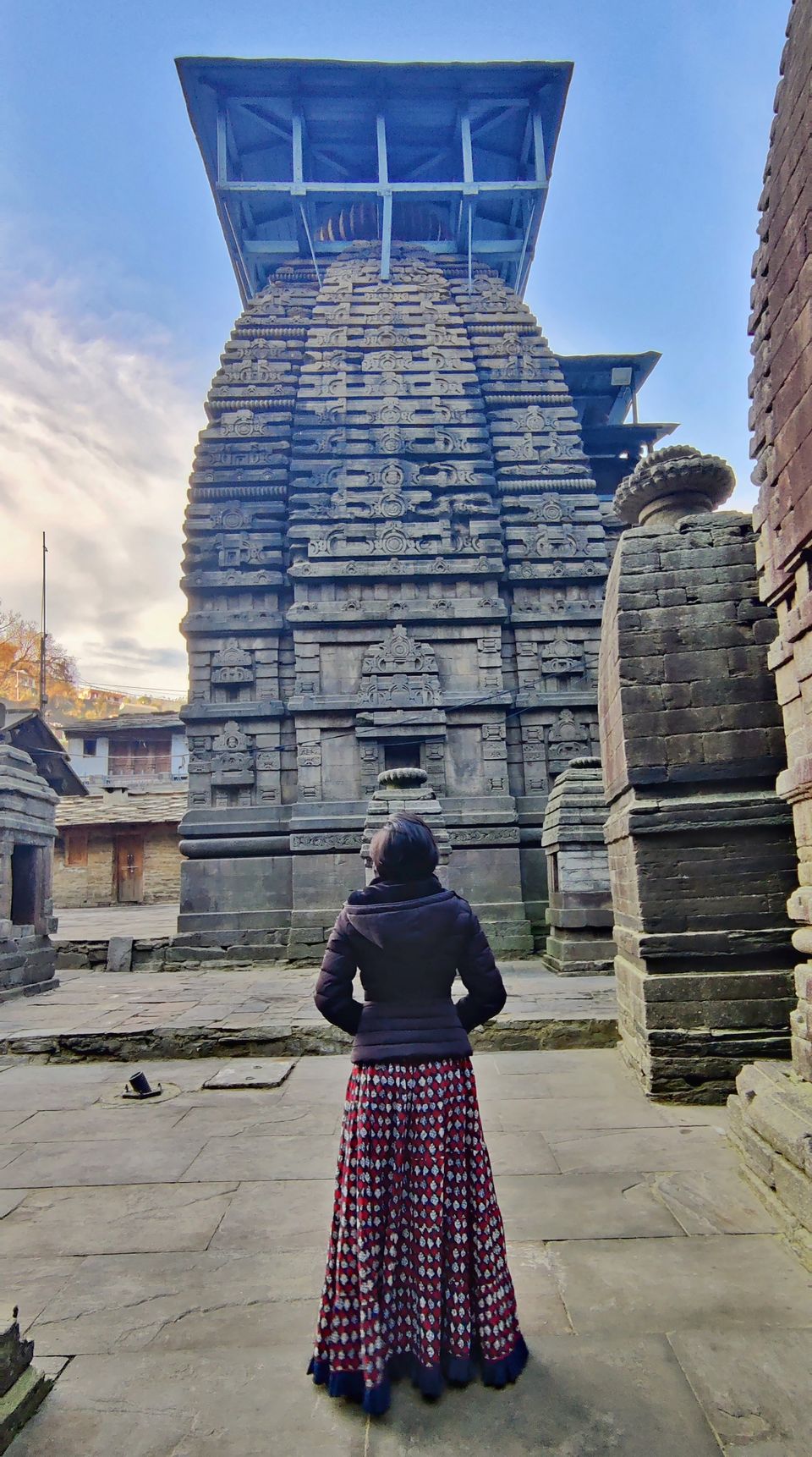 3. Katarmal Temple
Some 19 km away from Almora, Katarmal Sun Temple is a must-visit destination according to me. It does not receive too much footfall, the temple is very picturesque and gives similar vibes as Konark Sun Temple in Odisha.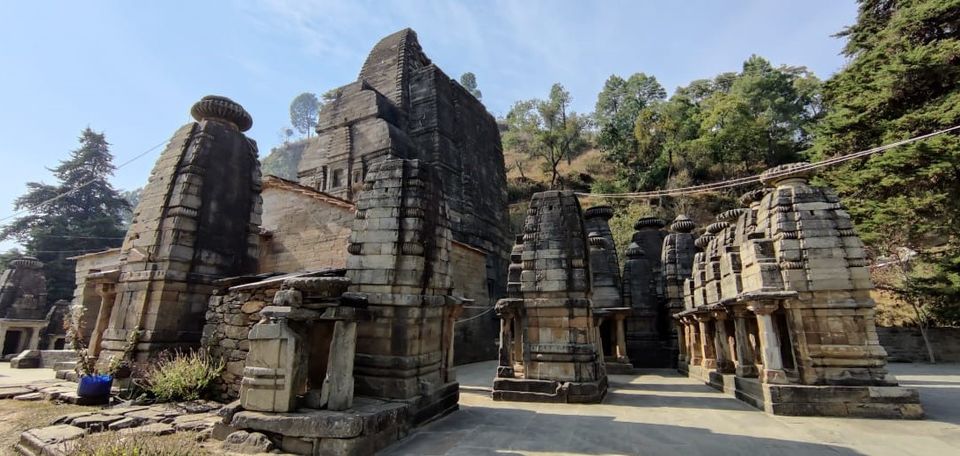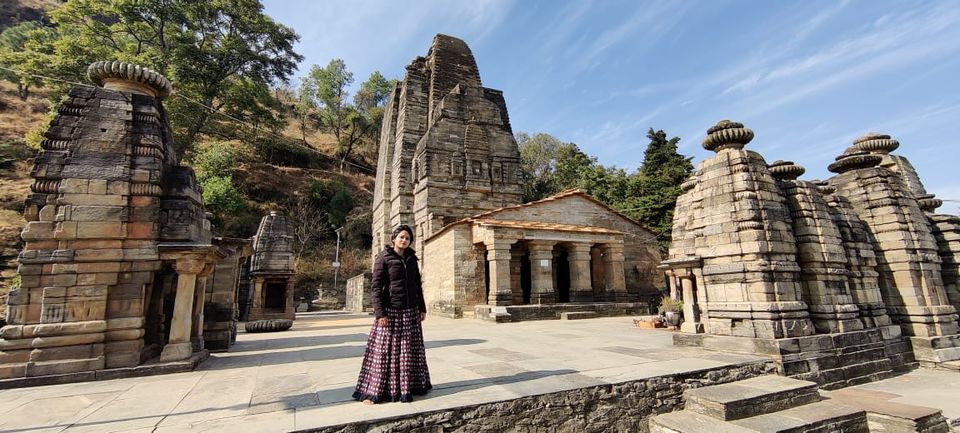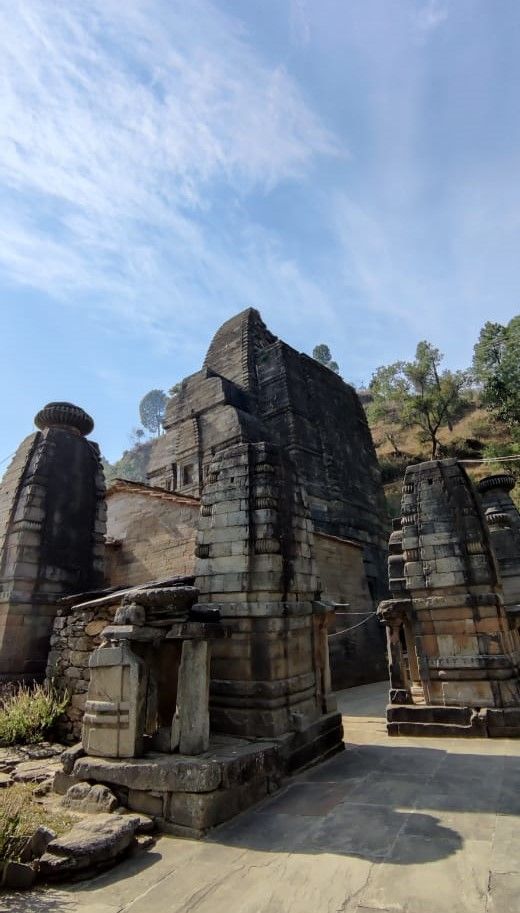 4. Binsar Wildlife Sanctuary
Binsar is 24 km from Almora and 16 km away from Kasar Devi. If you enjoy trekking, bird watching and raw jungle vibes then you must visit this place. Trek to the zero point from where you get a clear view of the snow-capped Himalayan range. I got a little hazy view as I went during winter. However, when the sky is clear you get a 4K view.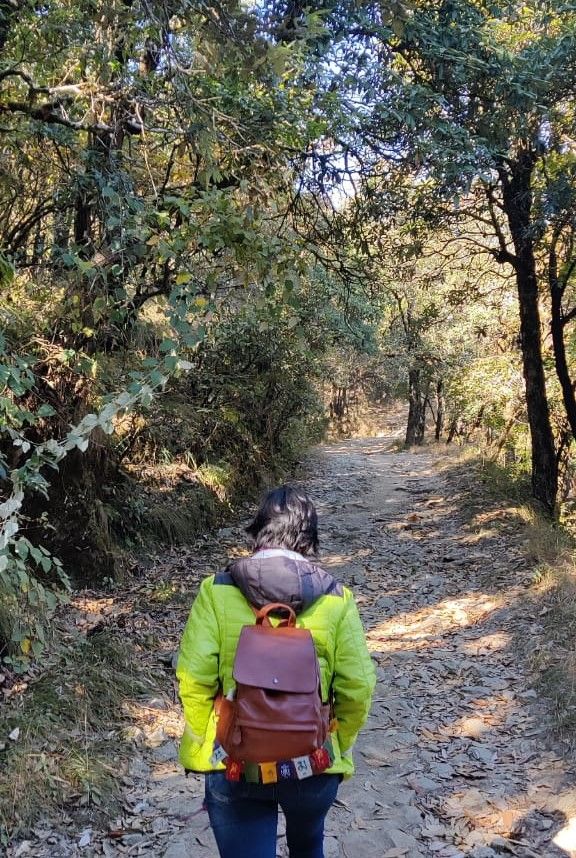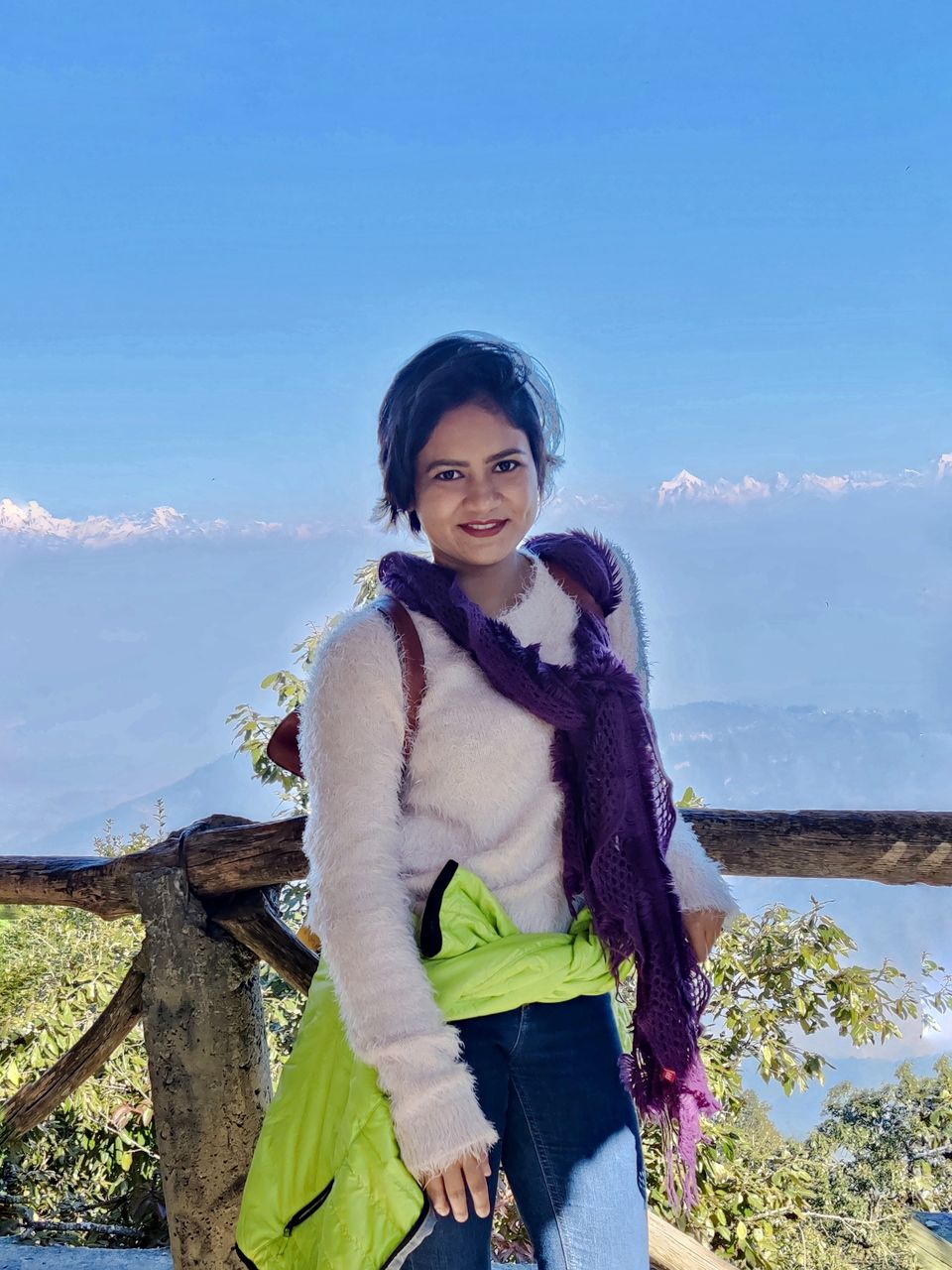 5. Kainchi Dham
This amazing ashram is settled on the banks of the Kosi River, where Steve Jobs, Mark Zuckerberg, Larry Page and many famous names from Silicon Valley have come to meditate and mull over their life and life decisions. The ashram is founded by Maharaj Nimkaroli Baba in 1962. I missed it due to a time crunch but you shall not.
6. Nanda Devi Temple
If you have heard 'Bedu pako' the popular pahadi song, you know about 'Almora ki Nanda Devi'. Yes, it's the same Nanda Devi temple. The shrine is very sacred to the people of Uttarakhand. I am Garhwali myself so how could I give this holy place a miss.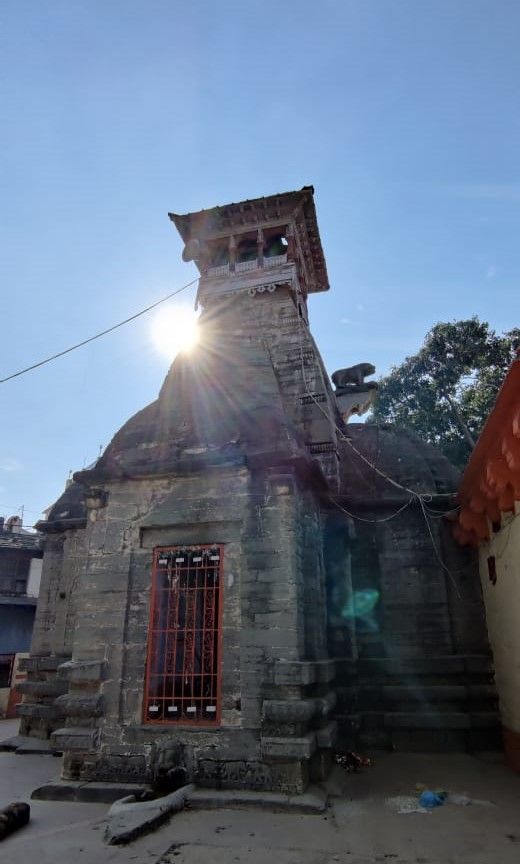 How to reach Kasar Devi, Almora?
By Road: Take a bus to Haldwani or Nainital from Delhi ISBT. Then you may either book a cab or take public transport to reach Almora. You have to travel 8.5 km further on Almora-Binsar road to reach Kasar Devi.
By Rail: The nearest Railway Station is Kathgodam. Book a cab or take public transport to reach Almora, which is 88 km from Kathgodam, and then take a shared taxi to reach Kasar Devi.
By Air: The nearest International airport is IGI Airport, Delhi (380 km away), and the closest domestic airport is Pant Nagar Airport (123 km away). You may follow the Road or Railway route from here.
Places to stay in Kasar Devi
1. Mohan's Retreat
This is where I parked myself in Kasar Devi. I booked one of the mud houses for two nights and had a gala time there. You do not get room service but only basic housekeeping services at this facility. You'll get all the amenities at their main resort though.
It cost me 5k for two nights, and it was worth every penny as I could enjoy the sunrise every morning without getting out of my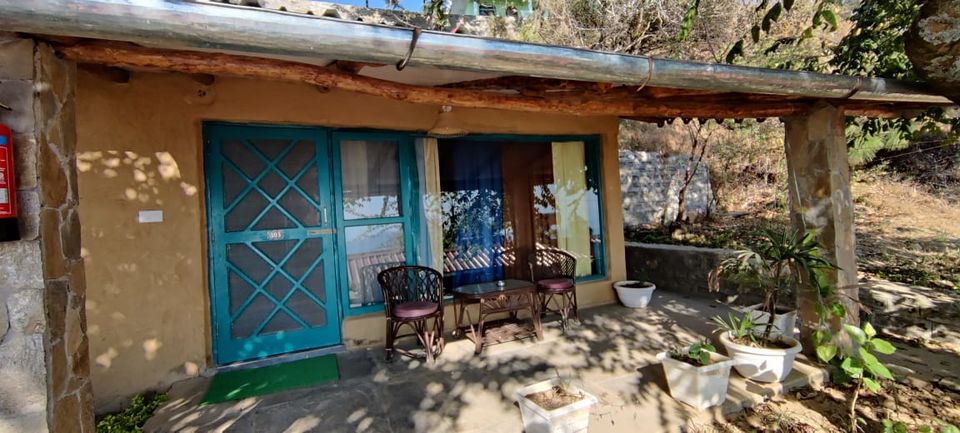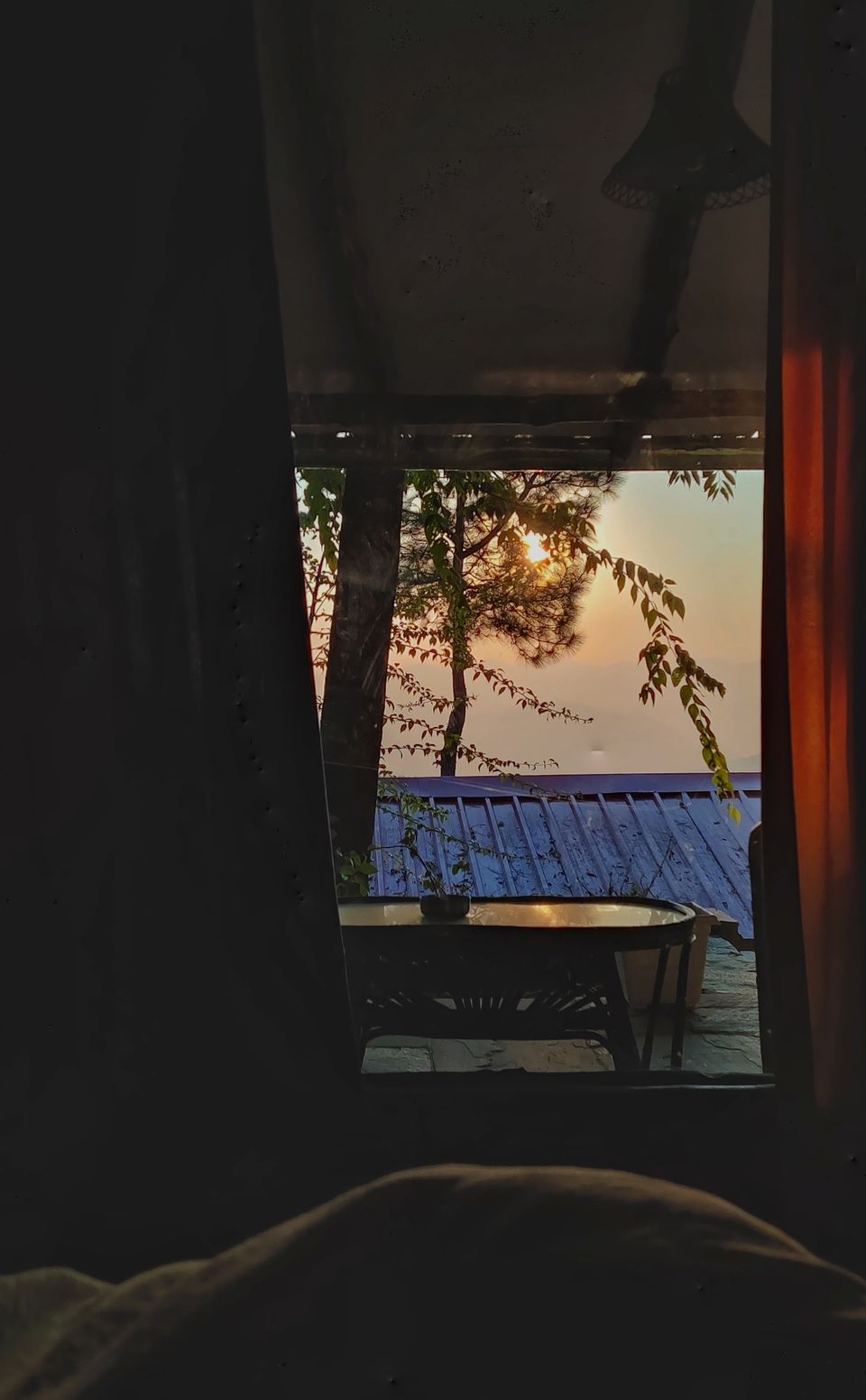 2. HOTs Kasar Devi
It is the most popular and budget-friendly property to stay in the town. The vibe of this place justifies everything that I have written in this article about the place. You can go for dorm beds or private rooms as per your choice.
Good Places to Eat
1. Khim Singh and Mohan Singh's Sweet Shop
I recommend this place for Bal Mithai and Singhori. It's a must-have in your Almora itinerary - marked in bold, underlined and stared.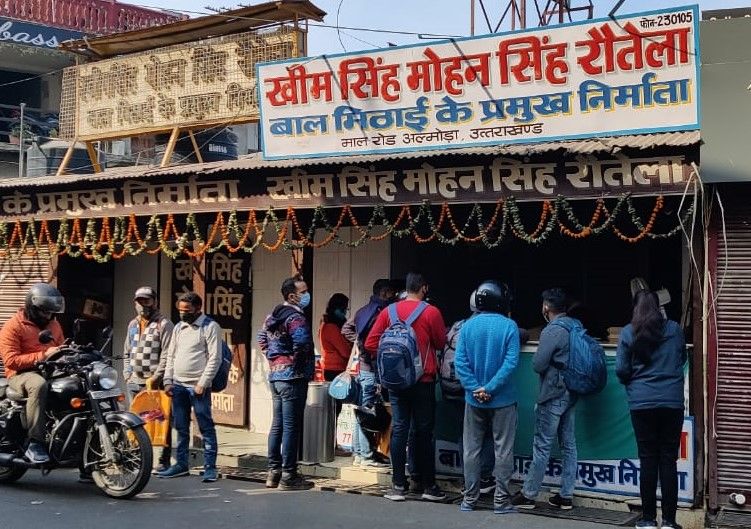 2. Dolma Restaurant
Okay, so this is the highly recommended place, especially for momos. I went there with sky-high expectations, and all my palate could savour was a disappointment. Maybe it was just me. Also, I ordered veg momos so, you never know, as people on Social Media disagree with me and speak highly of this place.
3. ALhito Cafe
After experiencing disappointment at Dolma Restaurant, I went to ALhito with an empty belly and all my fingers crossed. Trust me! It was a life saviour. I was so content with the food that I went there the next day too for dinner.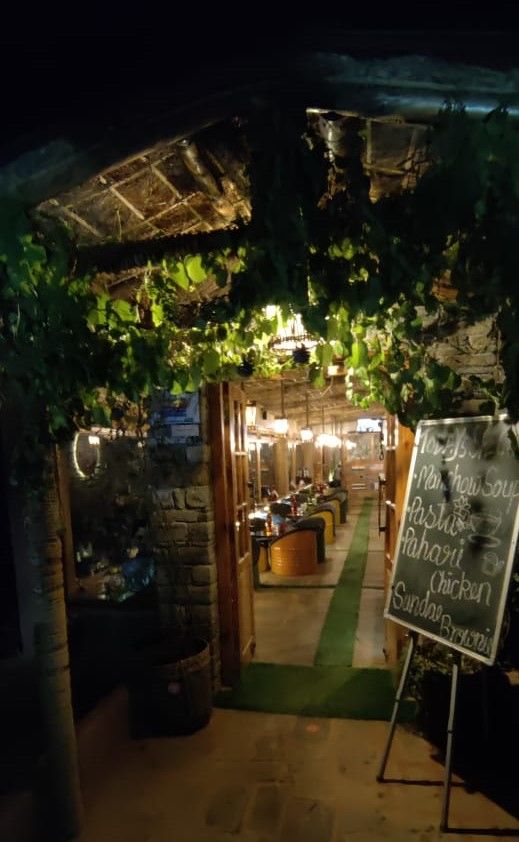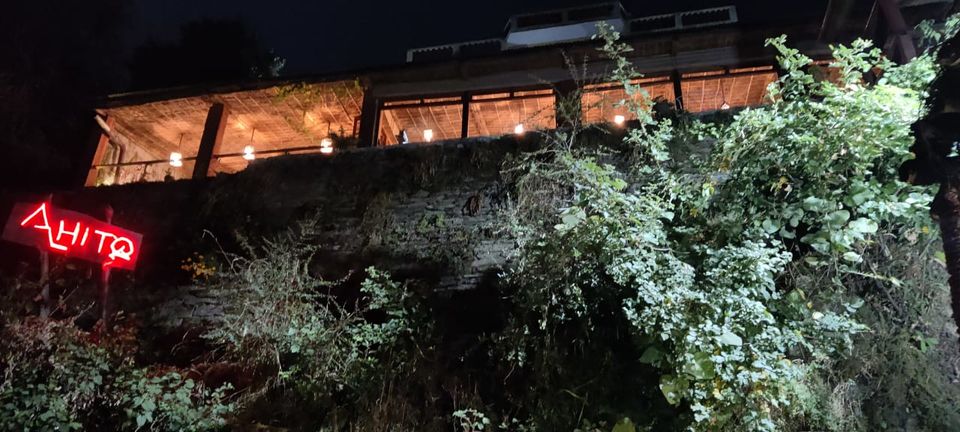 Mohan Cafe and Rainbow Restaurant are some more highly rated places to eat. I had breakfast at Mohan's, and the food was good. The ambience/vibe is also so serene. If you enjoy food with the view, this is your place.
If you have been to Kasar Devi before, let me know how much could you relate to my words. If you haven't and are planning to, I would say you must.
APPEAL: Hey, you beautiful people, when you visit the mountains or any beautiful place, make sure you do not litter around. Avoid packaged stuff and try local food as much as possible. Let's try to be responsible travellers. Our future generations are counting on us. Travel Safe and Responsibly!
Follow @Gypsypahadan on Instagram for more travel stories and craziness. For my other travel adventures of mine visit here.