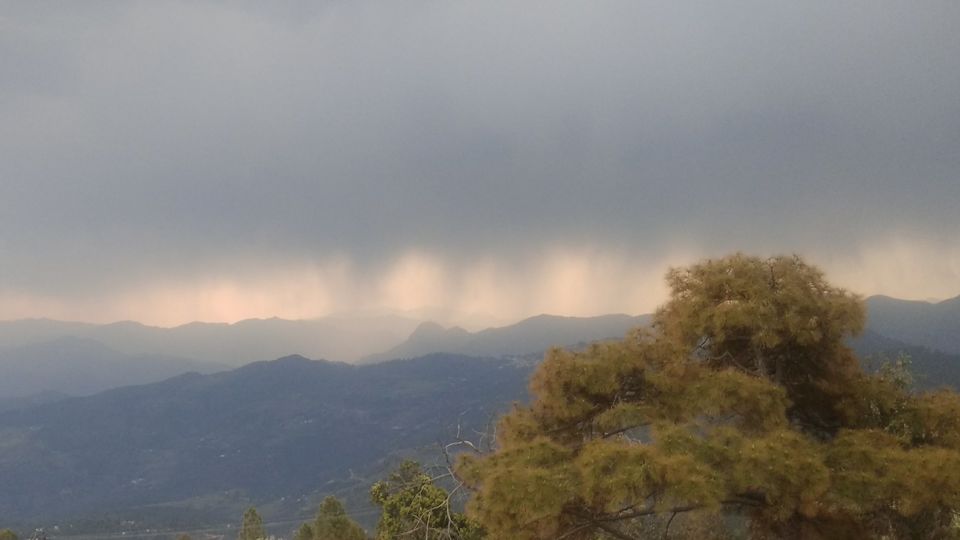 In 1960, Bob Dylan visited a remote part of Uttarkhand in search of peace, inspiration and spirituality. Before his arrival, this place was already bustling with the followers of counter culture since 1890. It was Swami Vivekananda, who visited Kasar Devi and documented his experiences of meditating here.

Kasar Devi is one of the three places in the world that falls in Van Allen Radiation Belt. The other two places are Machu Pichu and The Stonehenge. It is worth noting that those who have meditated here have noted a strange pulse of energy that they have not felt at any other place in the world.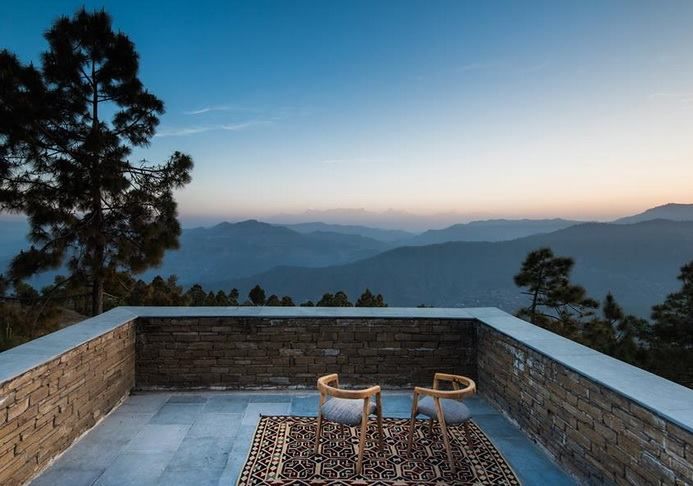 The Ridge of Kasar Devi is a small pine forest is known as Hippie Hill. This small haunt has been popular and has been visited by many notable personalities like Cat Stevens, Allen Ginsberg, Robert Thurman along with his wife, and daughter Uma Thurman.
Kasar Devi is located in Almora. The locals call the area Hippie Hill. Think of Kasol but a much cleaner and peaceful version devoid of any SUVs or traffic jams. Kasar Devi has almost 200 homes with a couple of guest houses for the visitors who travel across continents to pay their respects to the ones who once started the hippie movement around the world.

On a clear day, the top of Kasar Devi offers clear views of snow-capped Nanda Devi Peak. Kasar Devi is a popular picnic spot for the locals and the tourists alike. Backpackers travel ahead to The Ridge in search of cheaper guest houses and shops that sell fresh cakes.
How to reach Kasar Devi
The last train station before Almora is in Kathgodam, from where Almora is 2 hour away. Regular buses and shared jeeps will drop you at Almora main market from where you can catch another shared taxi for Kasar Devi. You can choose to stay at Kasar Devi or walk further to Hippie Hill for a peaceful stay.
What to do at Kasar Devi
A normal stay period at Kasar Devi is nothing more than two or three days. You reach Almora by afternoon and spend an hour or a little more to find a guest house. After resting for a bit, you can go out and explore the nearby areas along with the main temple. If you are not staying around Crank's Ridge then you can take a short hike and visit the shops for their famous cakes.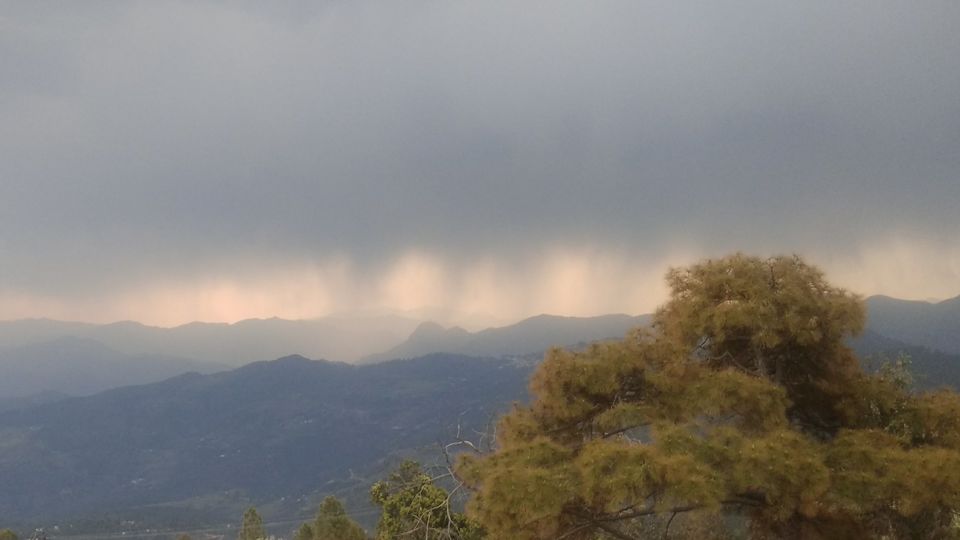 Baba Cake is one of the most popular cake shops in Kasar Devi known for its beautiful sitting area, funky interiors and an assortment of desserts and sandwiches. You'll see a number of backpackers sitting here, chatting, painting and writing. Their Apple Crumble is to die for.

A little away from Kasar Devi, you'll have to travel all the way to the main market of Almora to try the Bal Mithai at Mohan Singh Rautela's restaurant. It is said that they were the pioneers of this sweet delicacy.

Kasar Rainbow restaurant is another popular eating joint for those who wish to have scrumptious food in their budget. From Thalis to Chinese, you'll find everything here.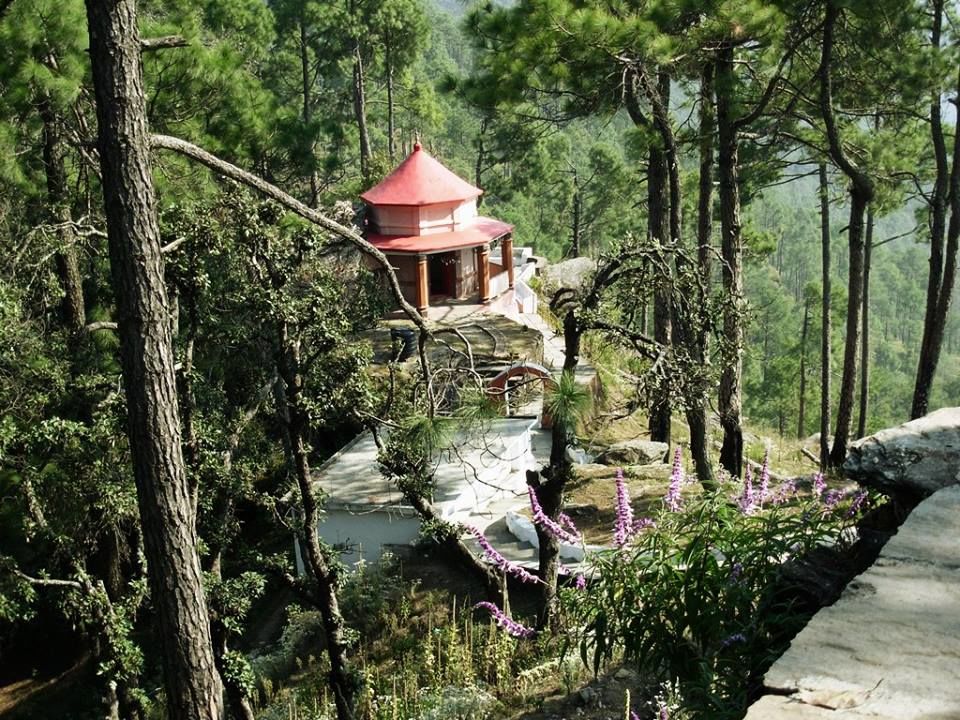 Apart from this, Mohan's Café is another place worth visiting here. The owners have now converted the place into a nice stay home. The price for the double rooms starts from INR 4500.
Places to visit near Kasar Devi
Most of the visitors who come to Kasar Devi, make it their base and explore places around Almora. Some of the must visit places here are –
Binsar Wildlife Sanctuary – Located at a distance of 30 km from Almora, Binsar Wildlife sanctuary is also known as the Second Valley of Flowers. You can see Black Himalayan Bears, Boars, Leopards and Jackals roaming in the wild.
Binsar Sanctuary is also the home of more than 180 species of birds.
Explore the markets of Almora – The main market of Almora hides the traditional Kumauni Charm. A two km road is filled with four main market areas known as Malli Bazaar, Lala Bazaar, Thana Bazaar and Karkhana Bazaar. All the shops are decorated with beautiful windows that date back to the time when Almora town came into existence.
The Katarmal Sun Temple is the most beautiful temple here. Counted among the few temples dedicated to the Sun God, this 800 year old temple is known for its beautiful architecture and beautiful surroundings.