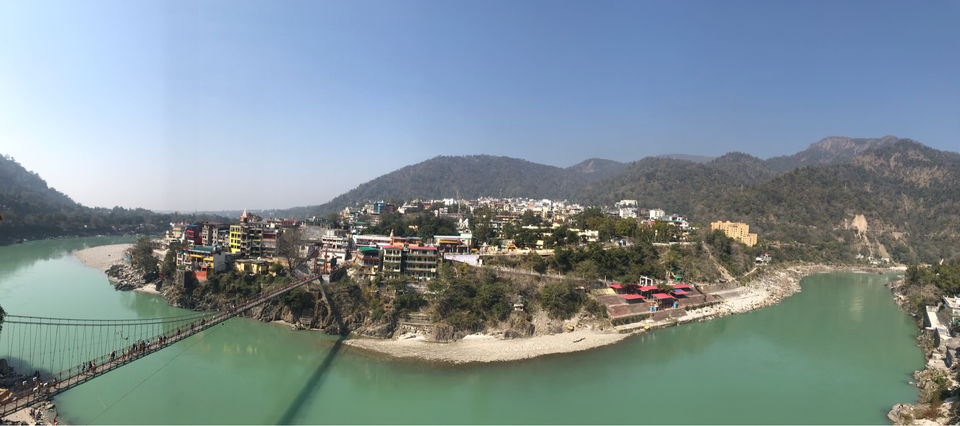 So i am done with my first solo trip. From Delhi to #Rishikesh and back home. I wanted to travel Solo and decided to go to Rishikesh, and i absolutely do not regret it. I am in love with Rishikesh <3
Rishikesh has a different Vibe, Hippie yet Spiritual. Dress whatever you like, Harom Pants/Pyjamas are seen everywhere. Well this was an off-season to go to Rishikesh as it was quite cold and breezy, 10-14 Degrees. Also i took the advantage as this is not a holiday season for the Indians.
I stayed at Hostel (In a Pvt Room) and met people from across the world (UK, US, Israel, Australia, France, Russia, Germany, Korea, Yoga teacher from China, Etc) on my trip. We had a community dinner at the hostel, Games night, Bollywood Movie & Karaoke night.
I used to spend my day at a cafe or at the beach. Yes there are sand banks adjacent to the Ganga where you will find people taking a sun bath, children's playing, a Yoga Group enjoying, a Yoga Guru giving a speech, someone performing a therapy, a Bhelwala trying to earn his bread, Locals selling a flower basket with a diya and more. The cleanest and widest beach is near Ganga Line, Swargashram.
So Rishikesh has 4 Parts in a span of 20-25kms.
1. The area around the main town Rishikesh is very touristy with mostly Indian Tourists, Triveni Ghat is here where they perform Ganga Aarti in the evening.
2. The area around Ram Jhula and Laxman Jhula is mainly occupied with Cafe's overlooking the Ganges, German Bakery's, Restaurants, Yoga Ashrams, Yoga Schools, Massage Centres and more. Most of the foreign travellers are here the whole day either attending a Yoga Session, attending a Satsang or a Meditation Session. The world famous Ganga Aarti is performed here at Parmarth Niketan. I had the opportunity to see Swami Chidanand Saraswati who heads the Parmarth Niketan on the second day.
3. Then there is Tapovan where there are mid range hotels, hostels, travel offices, rafting offices and a few restaurants. All backpakers live in this area.
4. Shivpuri, is the starting point of Rafting. All Campsites are located here. It is approximately 10+ kms from Ram Jhula.
Famous Ashrams: Parmarth Niketan, Swarg Ashram, Sivanand Ashram, Mooji Ashram, Patanjali, Akhanda Yoga Ashram, Osho Gangadham (They have the best view)
Cafe's: Little Buddha Cafe, Little World Cafe, Devraj Coffee House, Cafe 11:11, Beatles Cafe. You will not find Chicken/Alcohol easily at a cafe. Instead you will find a Vegan/Gluten free menu.
Restaurant: Rajasthan, Chotivale, Madras Cafe, Etc.
Hostels: Hashtag, Zostel, Blue Jay, Saptrishi, Ubex, Etc
How to Roam: Hire a Activa for 400 Per day (Recommended), Rickshaw, Taxi
Don't Miss: Evening Ganga Aarti at Parmarth Niketan, Any 1 Q&A Satsang at any Ashram, Any Bhajan Satsang
Note: I already consider my life as an adventure, so I didn't go for any adventure activities. But you can do Rafting, Bungee Jumping, Flying Fox, Trekking & More.
#Rishikesh #TravelRishikesh #BlueJayHostels #Ganga #ParmarthNiketan #SwargAshram