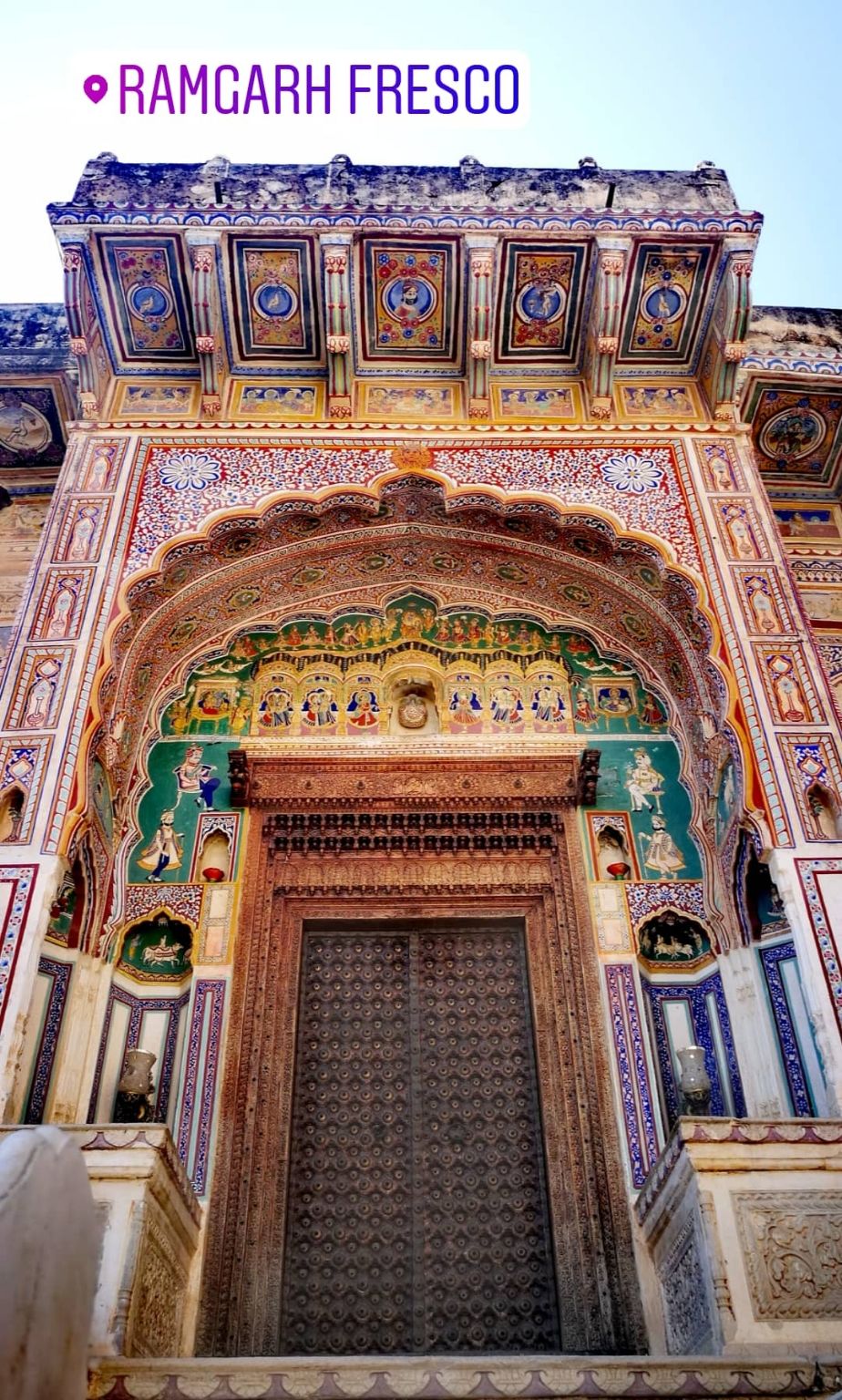 Hired a car form Jaipur to the town of Ramgarh in Shekhawati district Sikar  in Rajasthan .
We stayed in this beautiful hotel Ramgarh Fresco which is hosted by Ragvendar Singh Rathore and his wife Priyangana Singh Rathore .The drive from Jaipur to Ramgarh Fresco is approx 3hrs and the cost for a taxi can range form 3500 to 4000 rs we reached around 7pm in the evening checked into our beautiful heritage suite room followed by drinks and dinner ,prepared by Ragvendar Rathore who has created his own speical receipes form the royal house of balunda a must try is Khadeh Masale ka Maas .
After breakfast we went for a heritage walk in the town to explore beautiful heritage havelis with fresco paintings around 2hrs walk around the town as this town has maxium number of havelis in this region a photographers delight ,had an afternoon lunch at the hotel and headed out again in the evening around the town for shopping and photography as the light is golden yellow in the evening ,the host himself assisted us explaining about the history of the town and it's Architecture it's sure is an open art gallery of India and a must visit if you are fond or art andarchitecture ,photography ,history ,heritage .
Today we had to catch a train to Jodhpur so we took a train that leaves form churu a taxi to churu would cost you around 700 to 800rs 25min from Ramgarh Fresco the host can organize it for you .