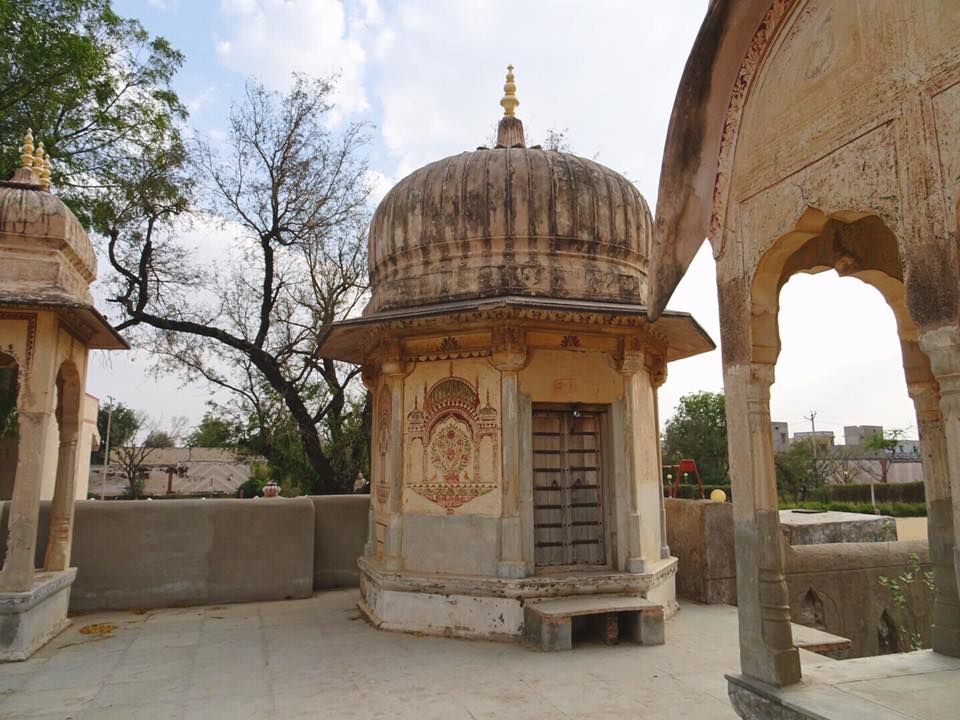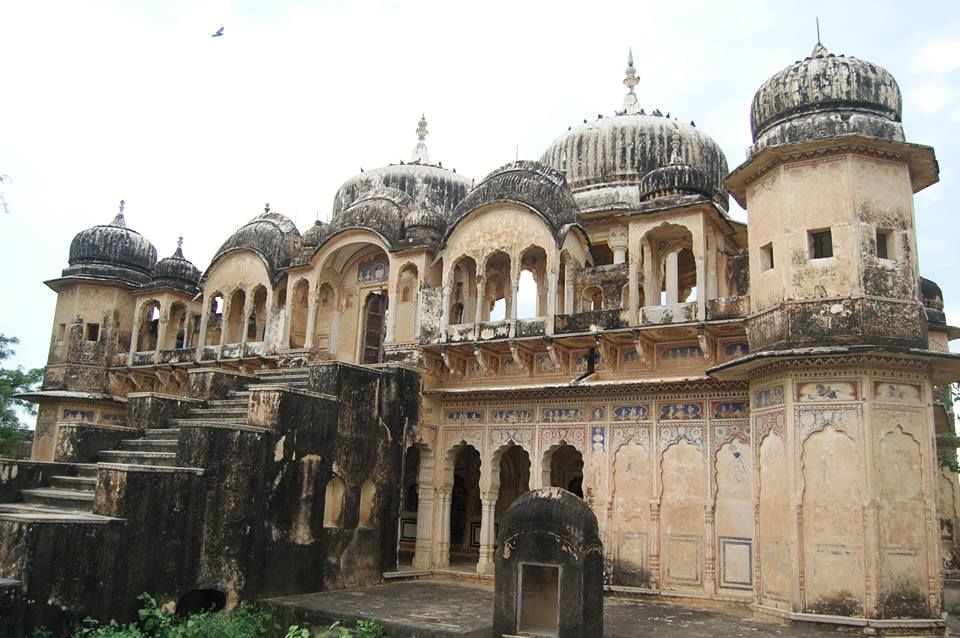 someone looking for a quick escape for the hustle bustle of Delhi there are a lot of options to choose from. One of these places is the Shekhawati region that is five hours away from the city. The Shekhawati region is perfect for the art and architecture lovers. Shekhawati consists of the region of Rajasthan that once used to be in important trade centre. The inhabitants of this city used to have guests from different cities, even countries coming here for important trade deals. As a result, the owners started constructing stylish havelis to impress these visitors. Today, most of these small towns and villages have lost that status but the memories still remain in the form of the glorious architecture.
Shekhawati region has some of the major townships like Churu, Mandawa, Navalgarh, Fatehpur among the view where you can still roam around basking on the glory of the Marwari Heritage.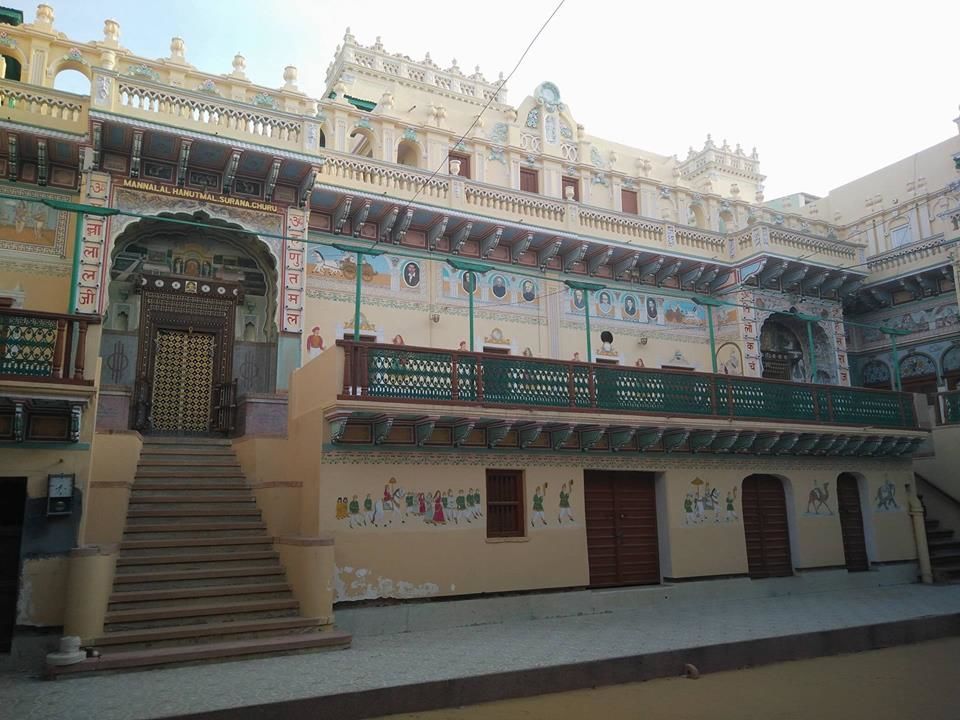 How to explore Shekhawati Region – A holiday in Shekhawati region is perfect for those who wish to experience the royal lifestyle the way the dwellers once did. Mandawa and Churu still have some of the more operational guest houses that specialize in the luxury stays making you experience a feel of Rajasthan. Mandawa is often called as an open art gallery of Rajasthan as the township is covered with fascinating Havelis decorated with frescos. While a lot of lanes of Mandawa and Churu have artwork that is slowly fading away and the layers of paint is dropping, few of the buildings have made a lot of effort to keep the fresco the way it has always been.
The best way to explore Shekhawati is to start from Mandawa and then move further. Hanuman Prassad Goenka Haveli is one of the more beautiful and well preserved havelis in town. The outer walls of the building are painted with beautiful images. There is a portrait of an elephant on each side, is as if they stand there to welcome you inside. The walls are carved with intricate designs and glass panes on windows are filled with lovely patchworks.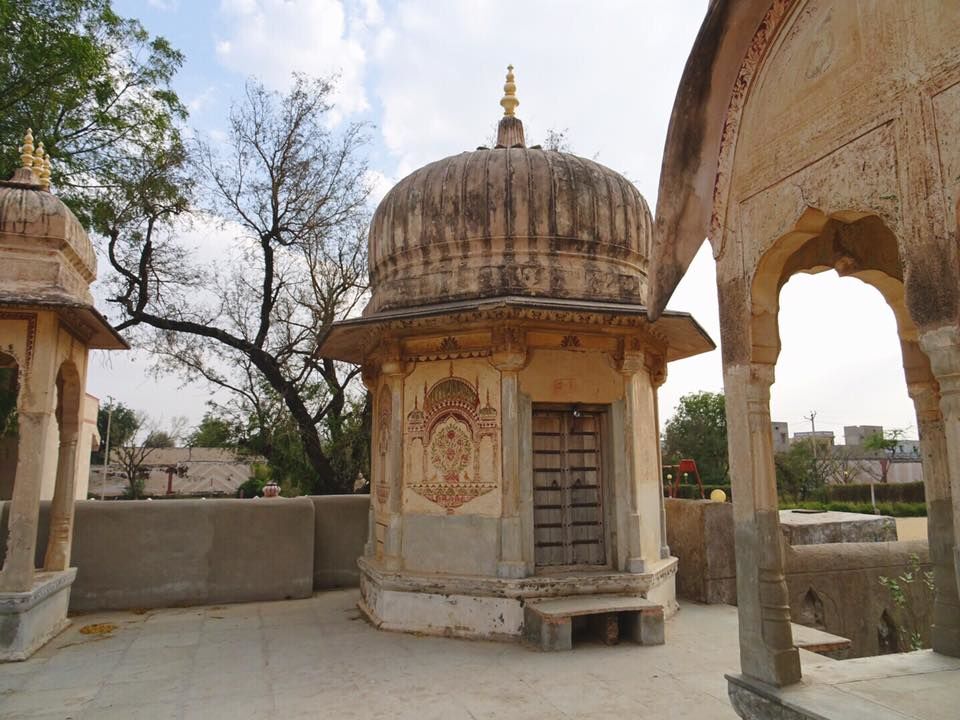 The main market of Mandawa is filled with a number of havelis with painted and carved exteriors. Even the SBBJ building here looks like an old heritage building. This is also the part that is filled with a number of tourist guides who'll approach you for no reason. I was amused at their marketing skills, offers telling about special services inside havelis, jaan pehachan ka malik (personal touch with the owner) and one even told me that 'bina guide ke andar jaane nahi denge'(they won't let you enter without a guide). Although they seem to be more interested in trapping foreigners and milking money. The trick is to be polite as long as you can or just show them an eyebrow and move away. The Jhunjhunwala Haveli and Ram Pratap Nemani Haveli are converted in hotels. You can also walk around and ask the unnamed haveli caretakers if they can show you the interiors and most of them happily say yes. Some of them also welcome you with tea, lassi and pakodas as gratitude the same way they used to serve the traders back in the days.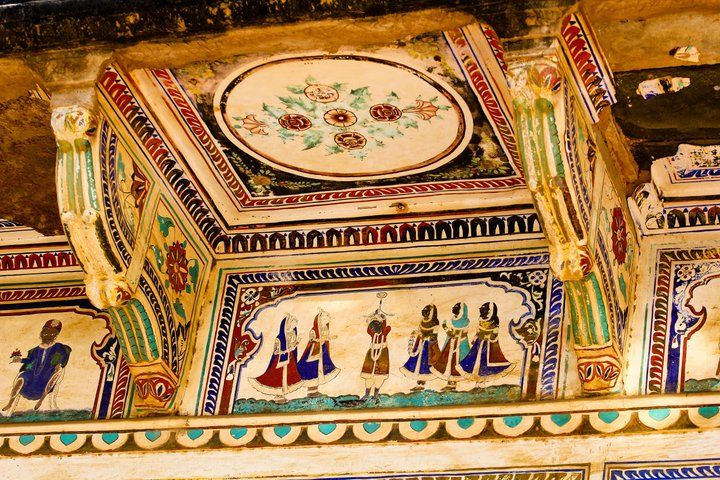 Churu is 41 kilometres away from Mandawa and can be reached in an hour's journey. Churu takes pride in becoming the first open detestation free district. That's right, peeing in open can land you in trouble and you'll have to pay heavy fine if you are caught. Malji ka Kamra is one of the gorgeous havelis that is now modified into a heritage luxury hotel. Extremely artistic, this heritage building boasts of lovely decors, paintings and some of the well designed rooms bound to win a visitor's heart. Often businessmen from Delhi and Jaipur take their guests for a trip to Shekhawati and treat them with a stay in one of these havlis to impress them.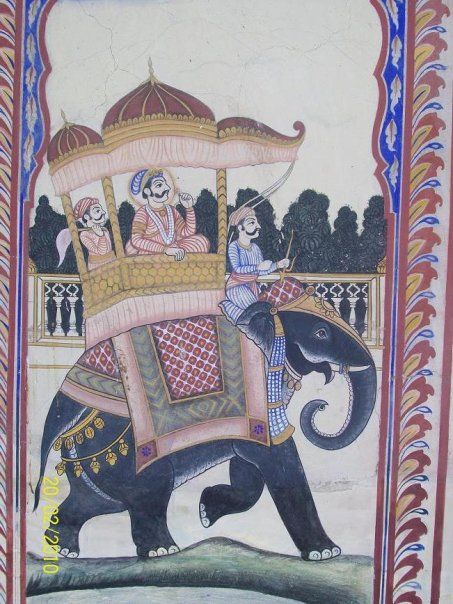 Ramgarh near Churu once used to be the trade village with the majority of Poddars conducting their trading from here. Ramgarh today, boasts of lovely havelis with intricate carvings and delicate glasswork in the main seating area. The architecture here is primarily inspired from Persian designers who probably visited here back in those days. The Ram Gopal Poddar Chhatri is one such gems that is known for its well designed artwork with a beautiful view of desert from the top. A speciality about these Chhatris is that each one is designed in a special theme. While Ram Gopal Poddar Chhatri has stories from Ramayana and Geeta painted on the walls, others have stories of Raas Leela, Shiva, Parvati and Ganesha's life story.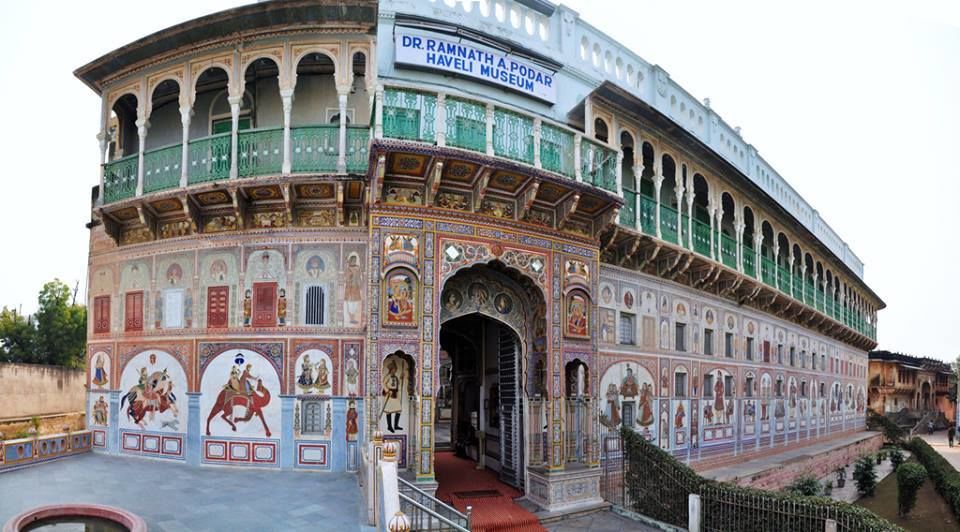 28 kilometres away from Mandawa, lies Nawalgarh. The town is known for its potter markets, handicraft and jewellery artisans and small eating joints that serve delicious snacks for the hungry soul. Nawalgarh also has a thriving kite market. The kites from here are sold to different corners of Rajasthan and even Gujarat. Compared to Mandawa, Navalgarh is more raw and the artwork is more vibrant. While Mandwa has luxury boutique hotels coming up, budget travellers still prefer to stay in Nawalgarh and explore nearby places in a two day trip. Poddar Haveli in Nawalgarh is one of the most popular locations where you need to pay an entrance fee of INR 100 to enter. Other havelis like Aath Haveli, Bhagton-ki-haveli, Khedwal bhawan are lesser known but beautiful gems of artwork perfect for spending an hour or two.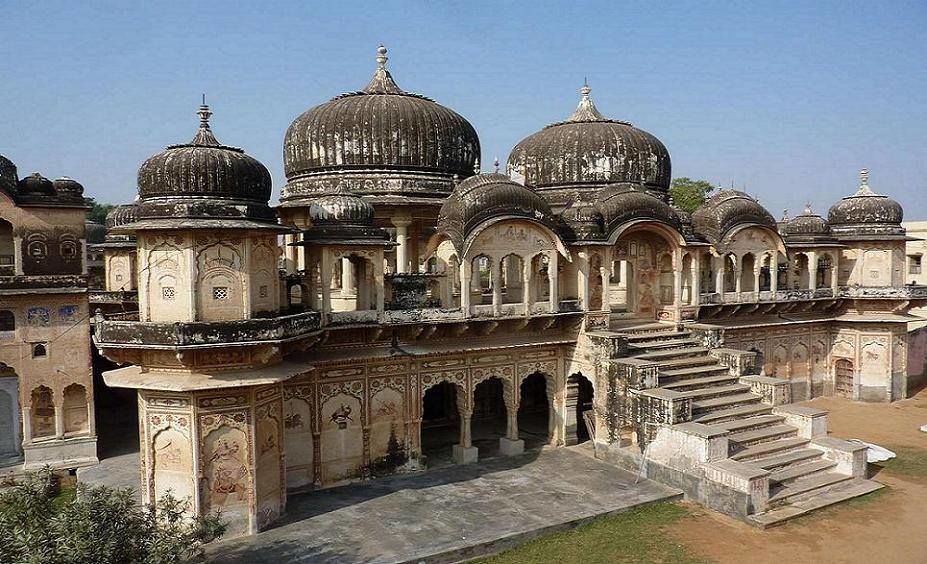 For those who wish to explore the lesser known side of Shekhawati can visit villages of Jhunjhunu, Al-Sisar, Mal-Sisar, Lohargal and Parsurampura. Shekhawati hides a lot of hidden wonders that is dying because of negligence. These havelis are part of an era that proves that how rich and opulent India's lifestyle used to be in past.
How to reach – Regular trains run between Delhi and Churu from where you can hire a taxi till Mandawa. Since Mandawa is only 5 hours away from Delhi, it is also a good driving destination for many.
Where to Stay – Both Mandawa and Churu have royal luxury boutique hotels that are on a higher side. For budget travellers, Nawalgarh is a better choice to stay as one can find cheap guest houses in the town. For luxury and off beat thrill seekers, Al-Sisar Palace is a much recommended stay which is transformed from a Palace to a hotel.
Points to note – Stay away from travel touts. I have heard instances of them charging a hefty amount for a haveli entry when exploring it was completely fee. You can contact tourist reception centre in Mandawa for a certified guide who'll help you explore places while giving a tiny piece of information about the same.