Ever wanted to walk around the painted havelis? If YES! Head to the small town of Shekhawati called 'Mandawa' which set me off to discover this extraordinary region of Rajasthan.
"The Painted Towns of Shekhawati", as they say, I suggest you read the introduction to Shekhawati to get an in-depth idea of the fantastic obscurity of this region. Marvellous, brilliant, awesome, mesmerising, this town will stun you at every corner as you take a walk around town. It's a bit touristy (a relative term compared to other parts of Rajasthan), but this small 18th-century settlement is still a pleasant site for your Haveli explorations.
Mandawa is filled with frescos and colourful Havelis
Very small in size, it took me approximately 2-3 hours to finish walking the town twice. After a long road journey; around 6-7 hours from Delhi, to land to the doors of Heritage Hotel in Mandawa was simply satisfying and refreshing. The town is a patchwork of sunny ochre lanes, camel carts, and beautiful frescoes and much of its memories are captured through photography and my experience.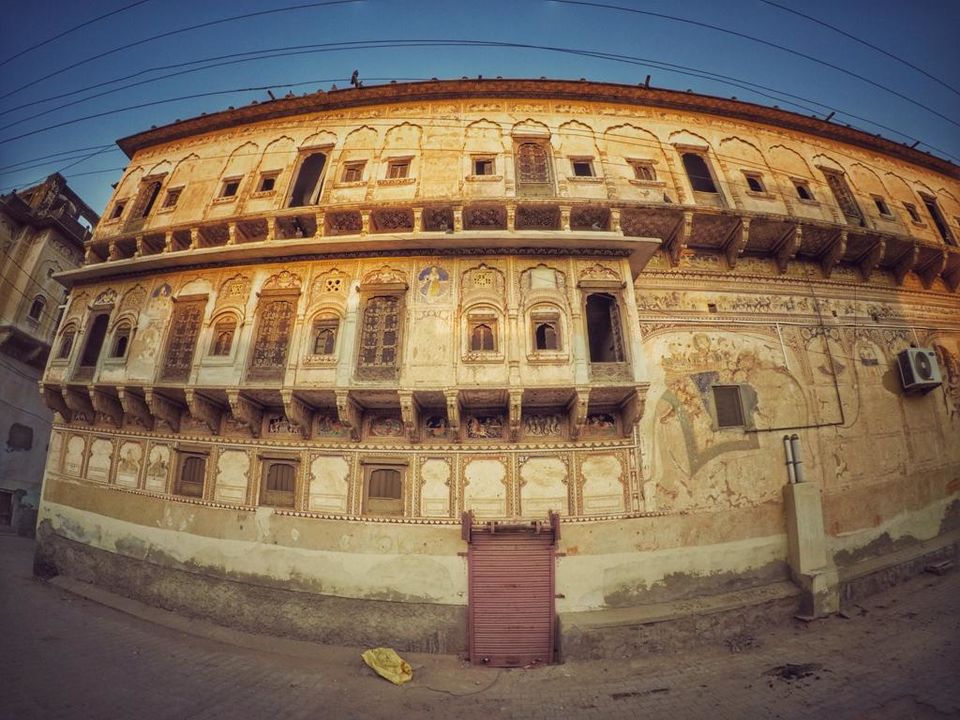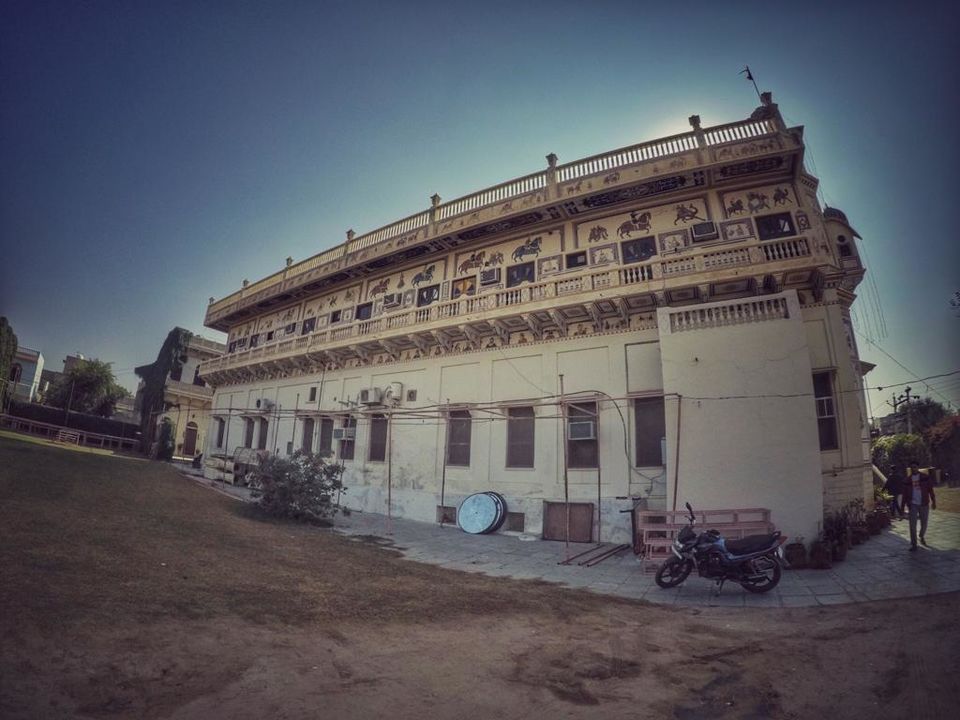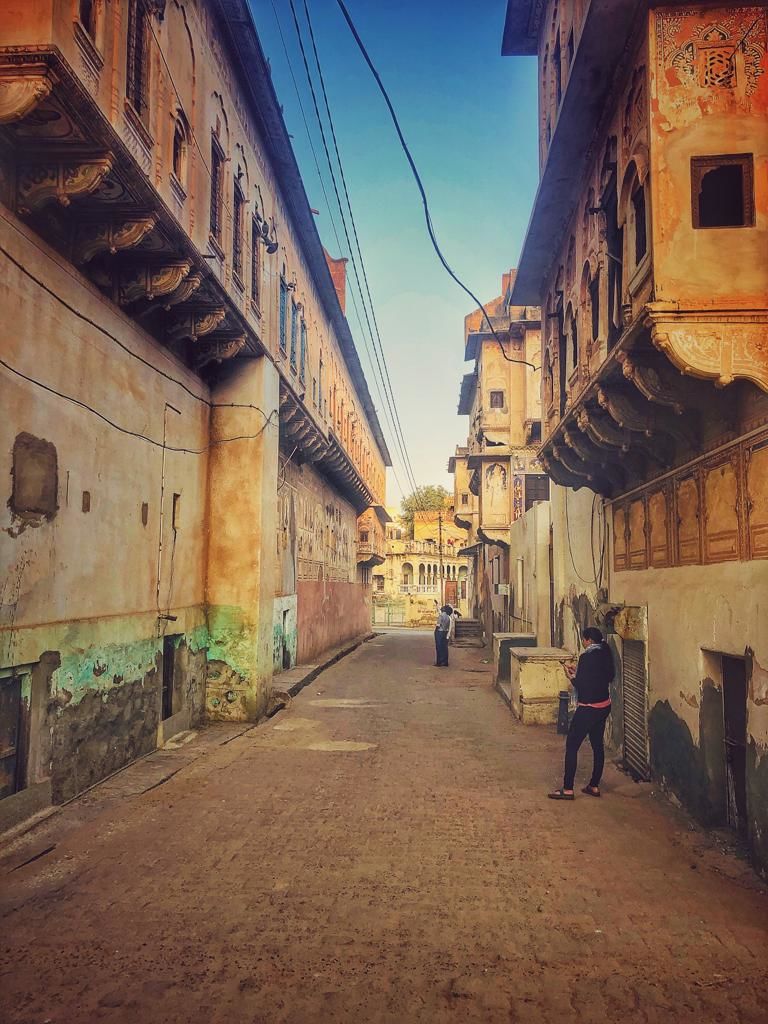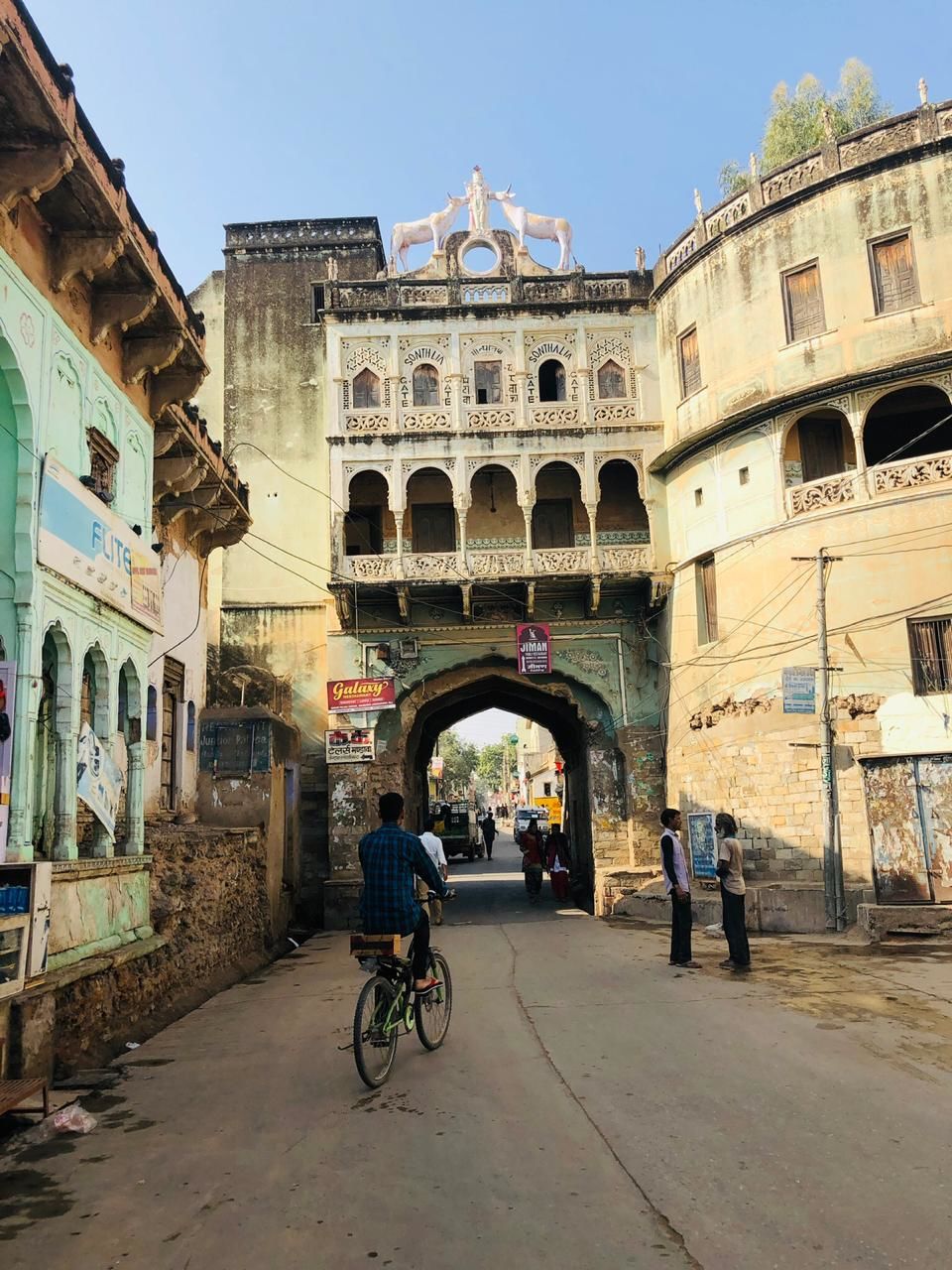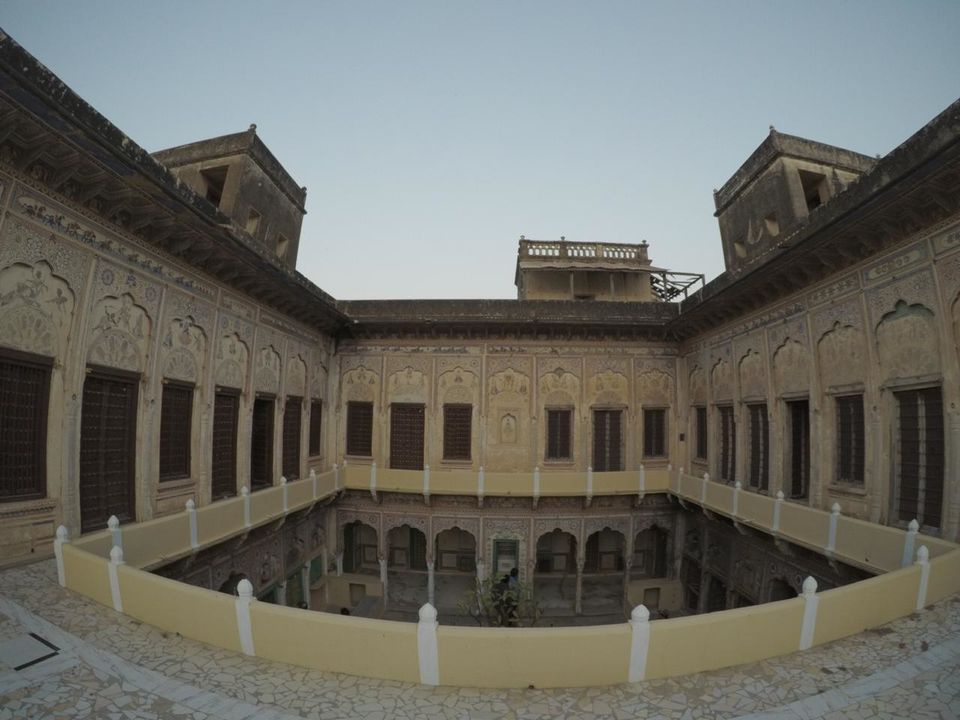 I'd say, the old Haveli charm that makes this town so beautiful is captured well in this hotel. This Haveli itself is one of the major attractions with beautiful paintings and columns. It also offers some special rooms for guests like - The sheesh mahal, entirely covered with mirrors, Peacock room - having lovely paintings of love, and peacocks, the gold room with brilliantly coloured paintings; every room was special.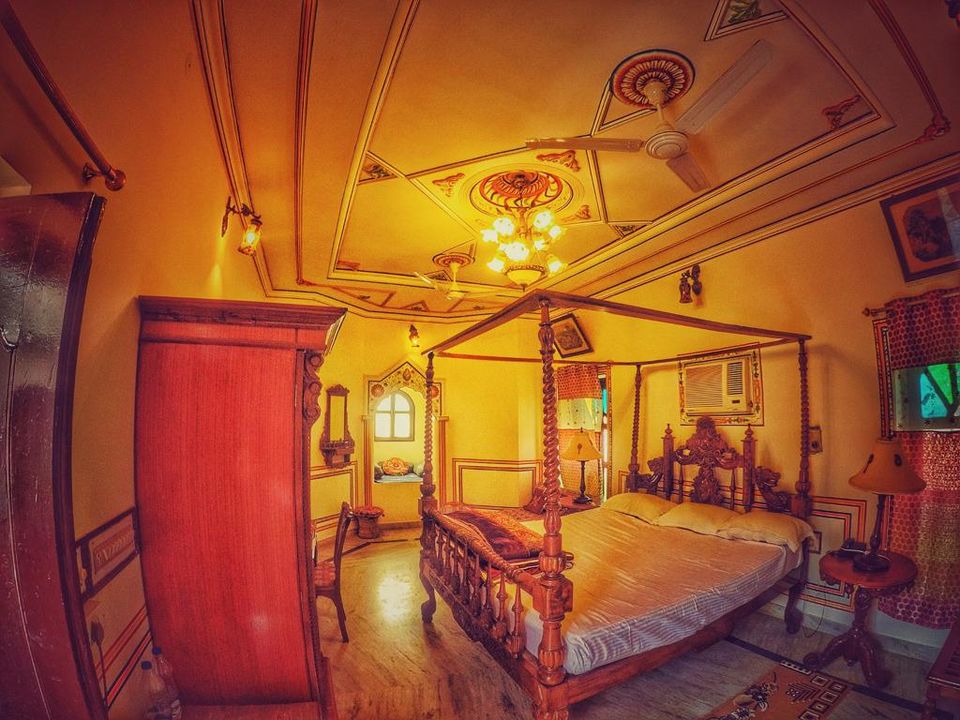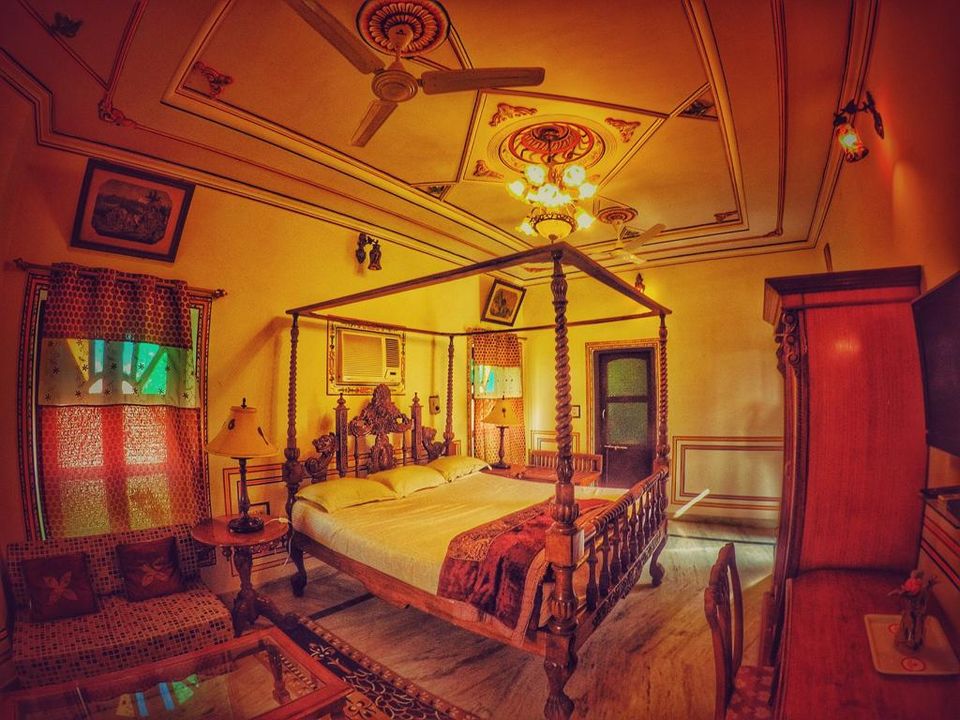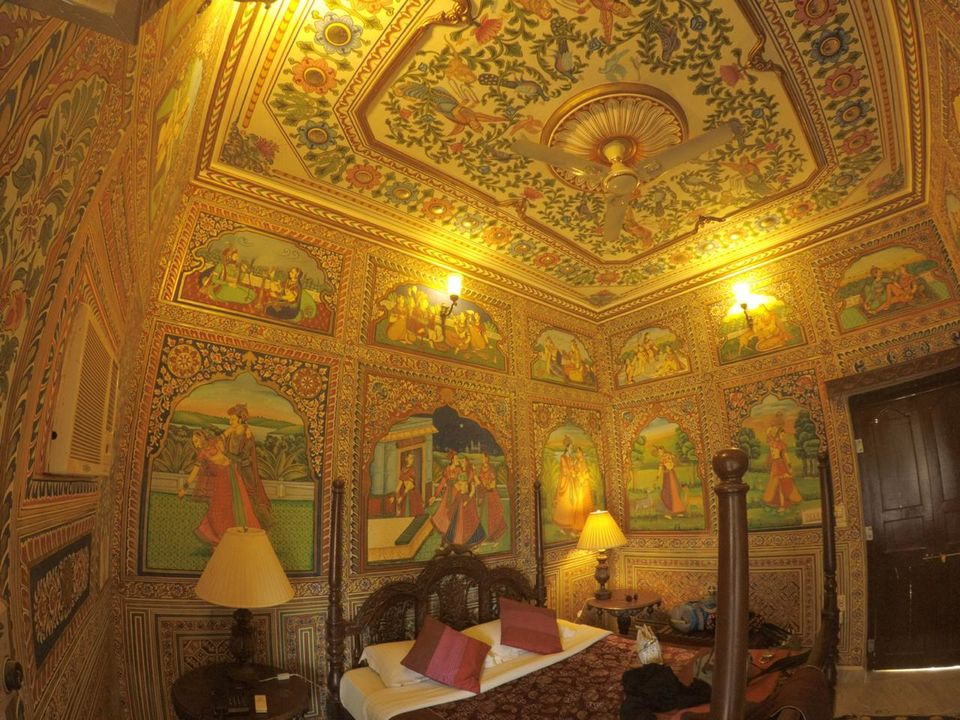 Mandawa's Heritage Walk Reveal Dazzling Art. It's A Photowalk!
"If you want to be a photographer, first leave home" - Steve Mccurry.
If you love photography as much as you'd want it on the cards, I suggest you begin with a trip to the colourful Shekhawati kaleidoscope with a photowalk. Here, you will walk through cobbled narrow lanes, aristocrats that ruled the city, long time ago and red sandstone havelis – abandoned palaces of rulers.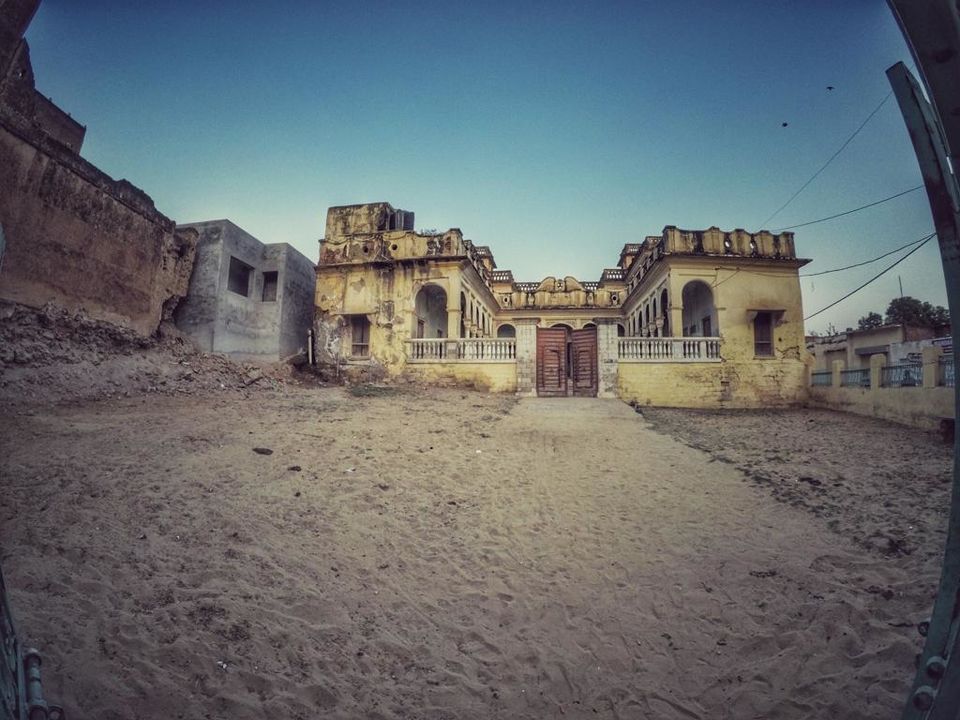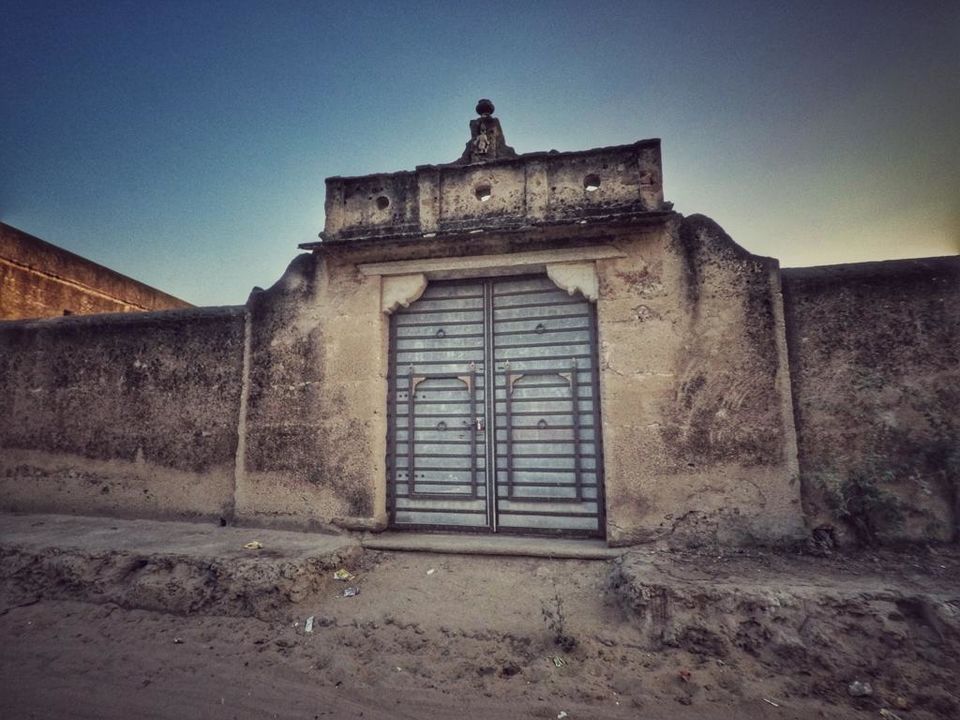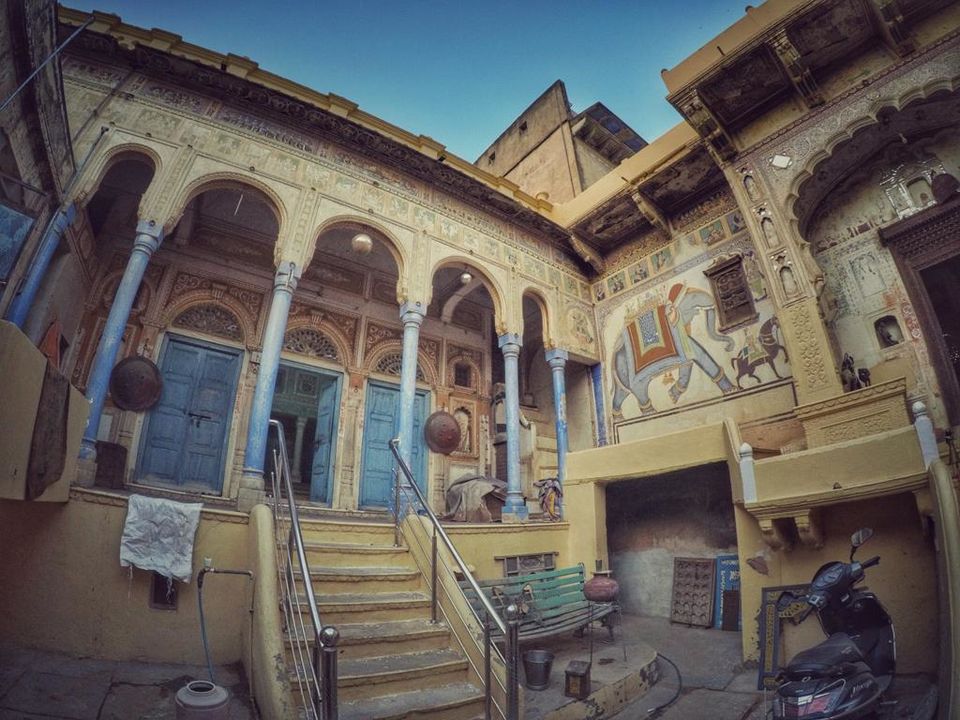 Mandawa's main attraction is the beautiful paintings on many Havelis in town. If you take a local guide on a walking tour, you will get in-depth information about the ruins of this town. While there's a lot you can see by yourself, a guide will help you get around the havelis you are permitted to enter. And this can make your experience personalised.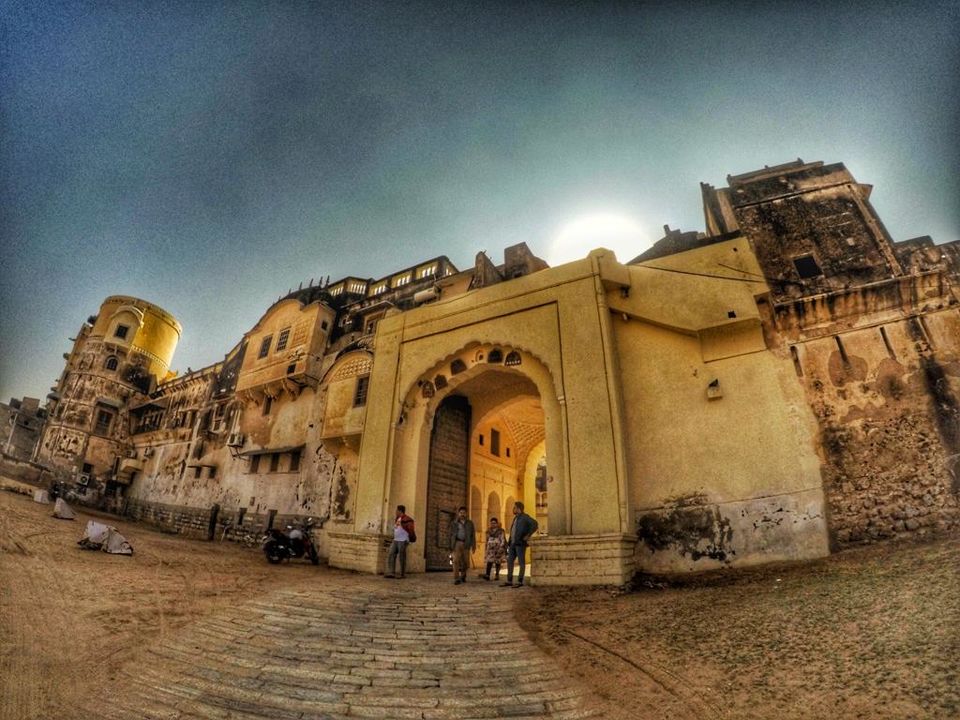 Founded in the 18th century, Mandawa fort was built as per a medieval theme with a painted arched gateway adorned with frescoes of Lord Krishna and his cows. Now, this fort has been converted into a heritage hotel! You will need to pay INR 250 to visit the fort.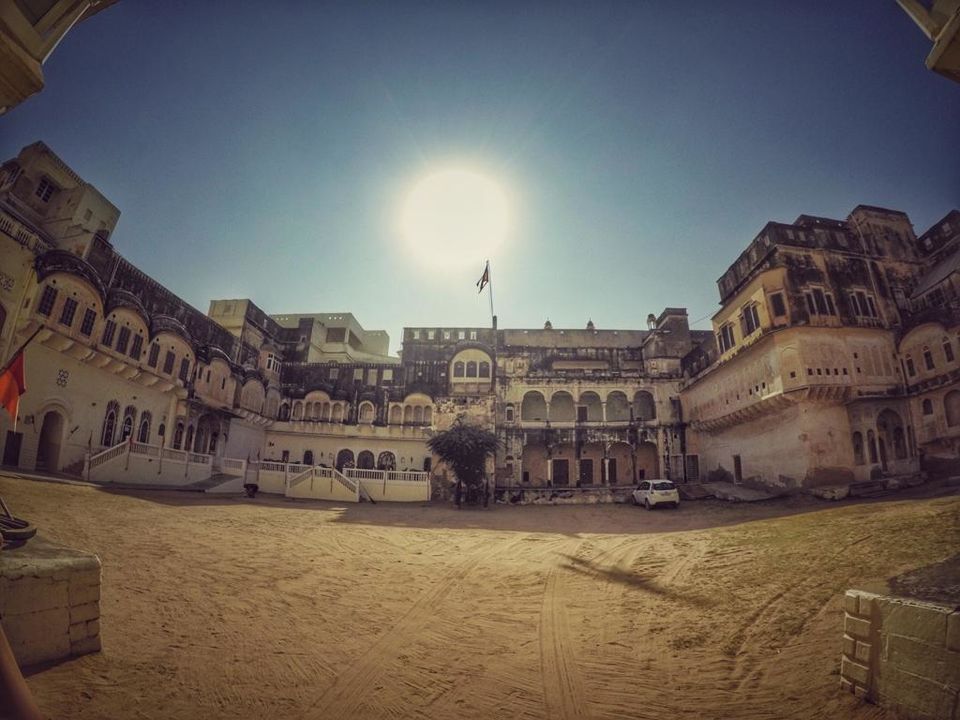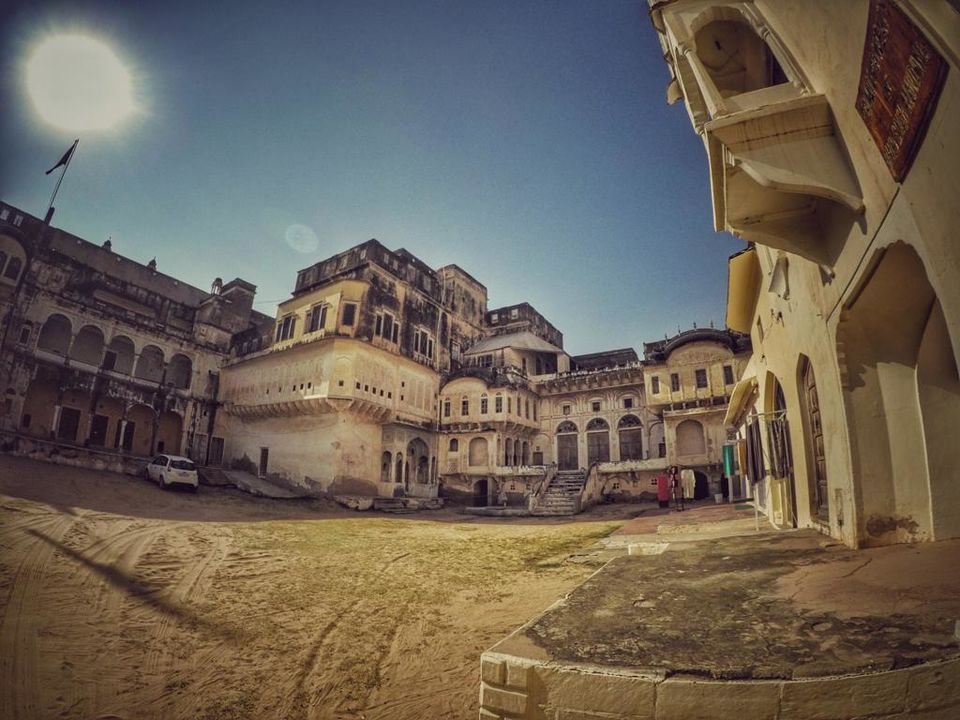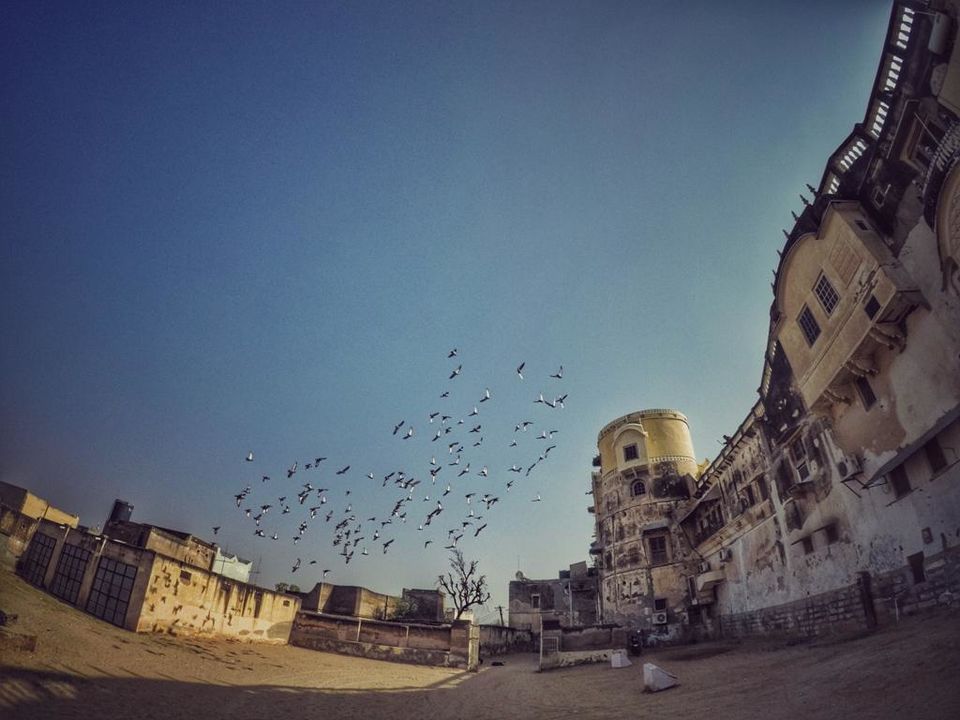 Mandawa is Bollywood's Lucky Charm, Only You Don't Know About It!
Yes, this tiny place finds mention in films like Bajrangi Bhaijaan, PK, Love Aaj Kal, Jab We Met, Paheli, Mirziya, Shuddh Desi Romance and more.
The small town's rustic ambiance and intriguing maze-like bylanes made Mandawa 'look like Pakistan' in Bajrangi Bhaijaan.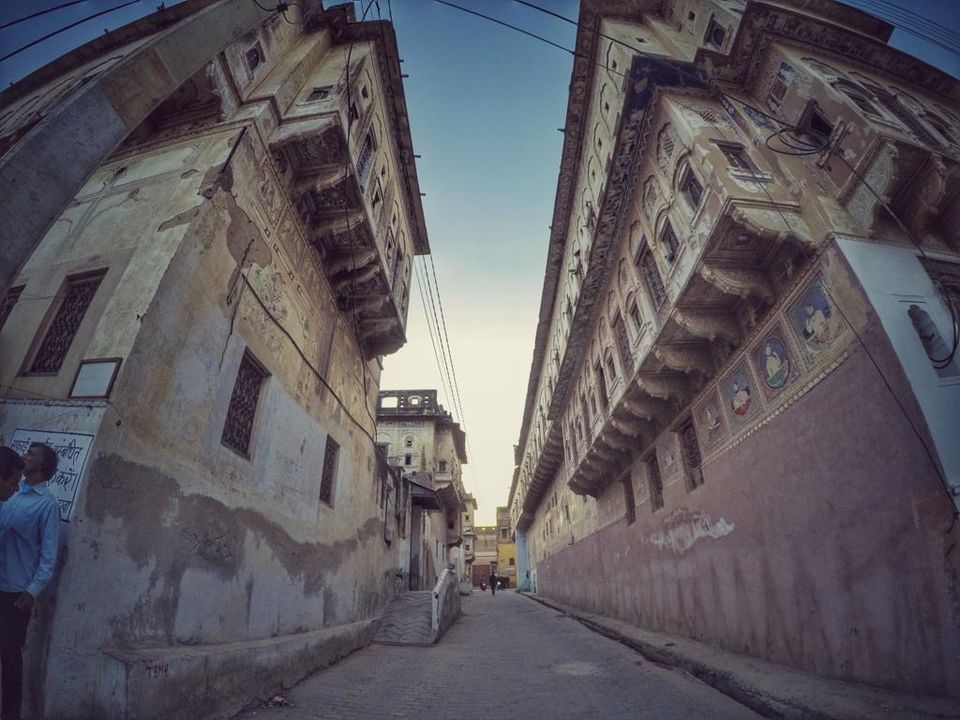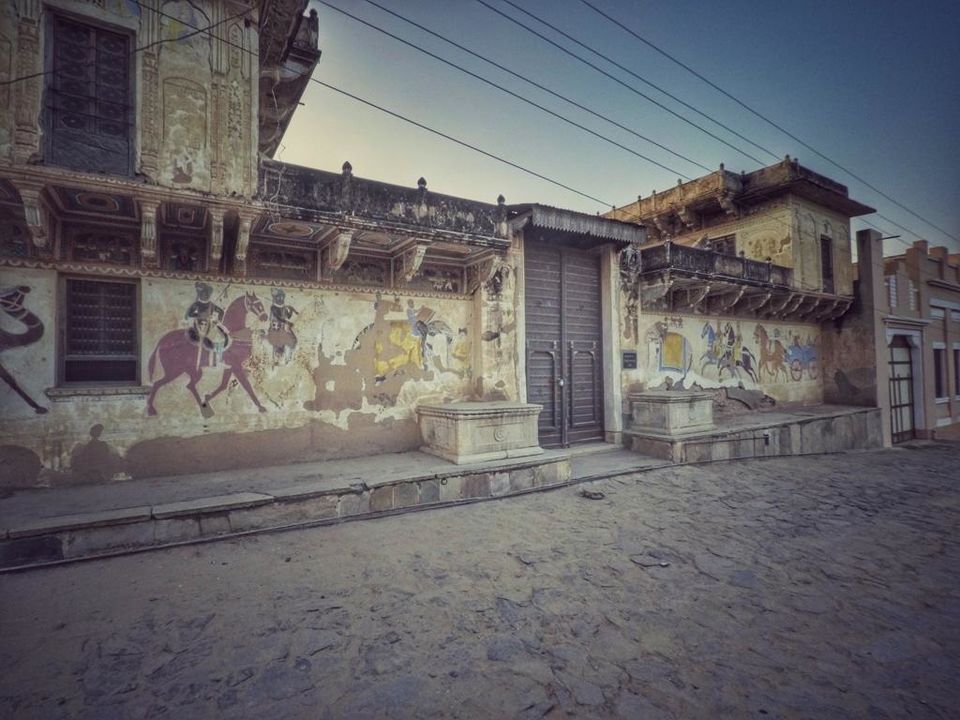 With time, many hotels have sprung up, which make special arrangements for film crews shooting here.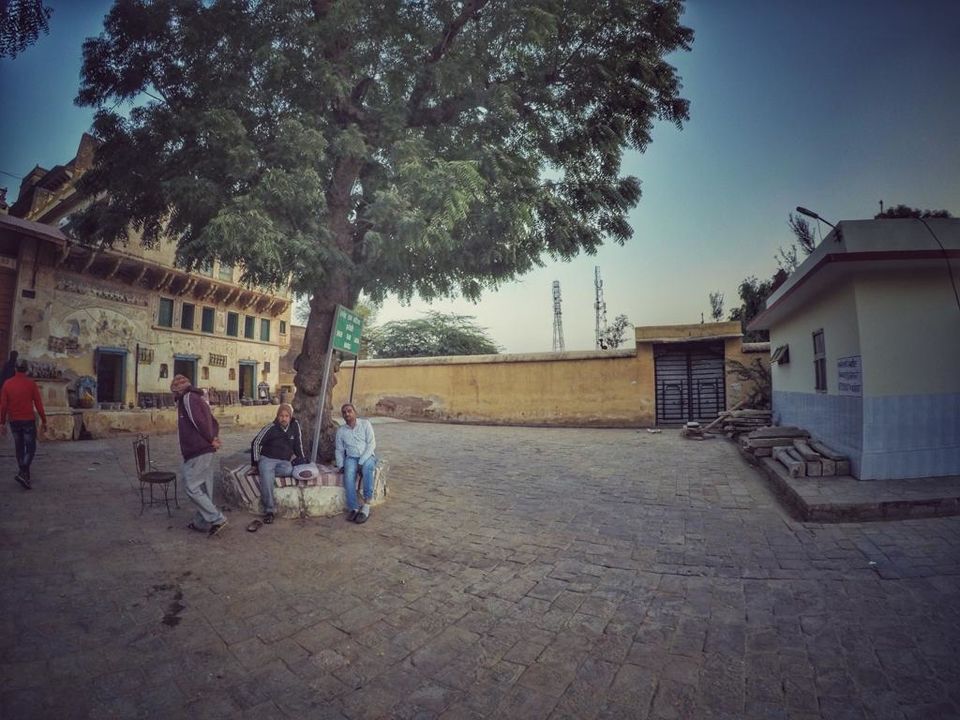 The rustic song "Tharki chokro" and its famous 'dancing car sequence', everything was filmed in Mandawa
A Wonderful Puppet Show For The Evening Delight!
Hotels in Mandawa also arrange puppet shows, folk dances and gala dinners. If you are seeking for a perfect entertainment in this town, it has to be a private puppet show! Here's a glimpse of what I experienced.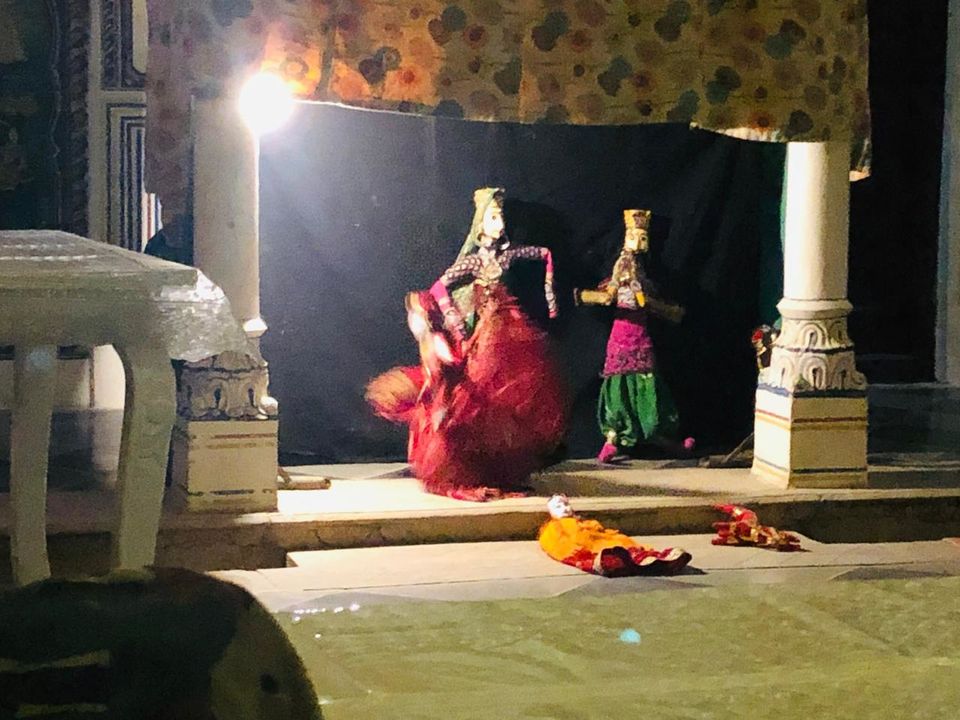 Cuisine on offer
Mandawa has a few good options inside the Havelis and some fine dining roof top restaurants. Eateries include both non-veg and veg dishes which are served at a very reasonable cost. While you are in this town, you must try the local Bhajjya and Kachori with Dahi (yogurt). One of the best places you can go dining is Rasila in Heritage Hotel that oozes of traditional Rajasthani flavours.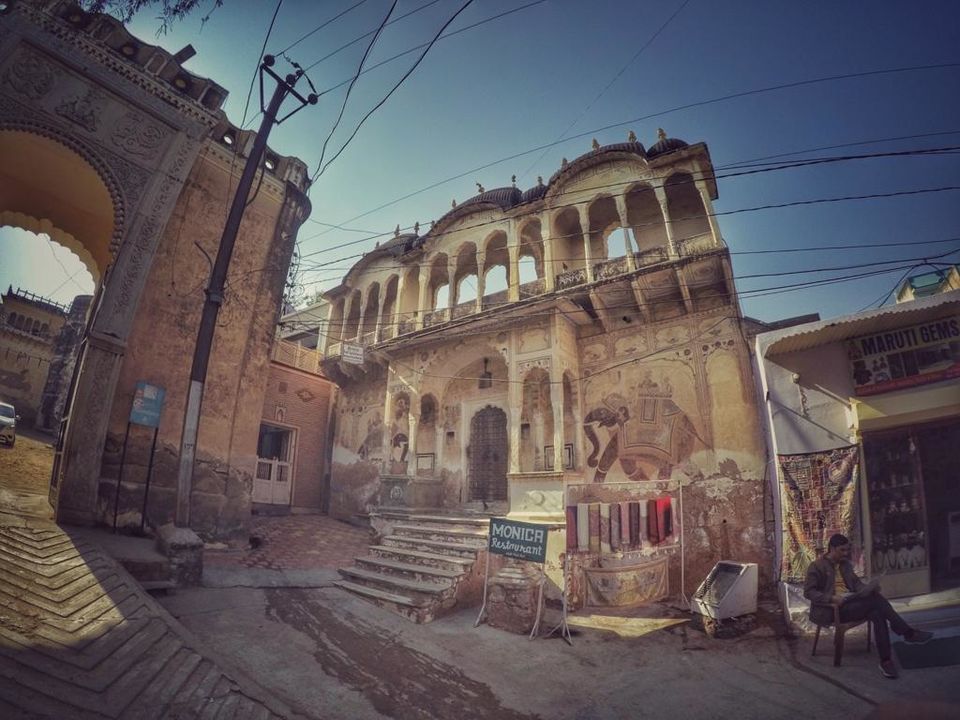 Attractions of Mandawa
The themes of Mandawa frescoes have changed over time! There are plenty of painted havelis in Mandawa, with the most noteworthy being the Chowkhan Duble Haveli, Goenka Double Haveli, Murmuria Haveli, Mohan Lal Saraf Haveli, and the Jhunjhunwala Haveli.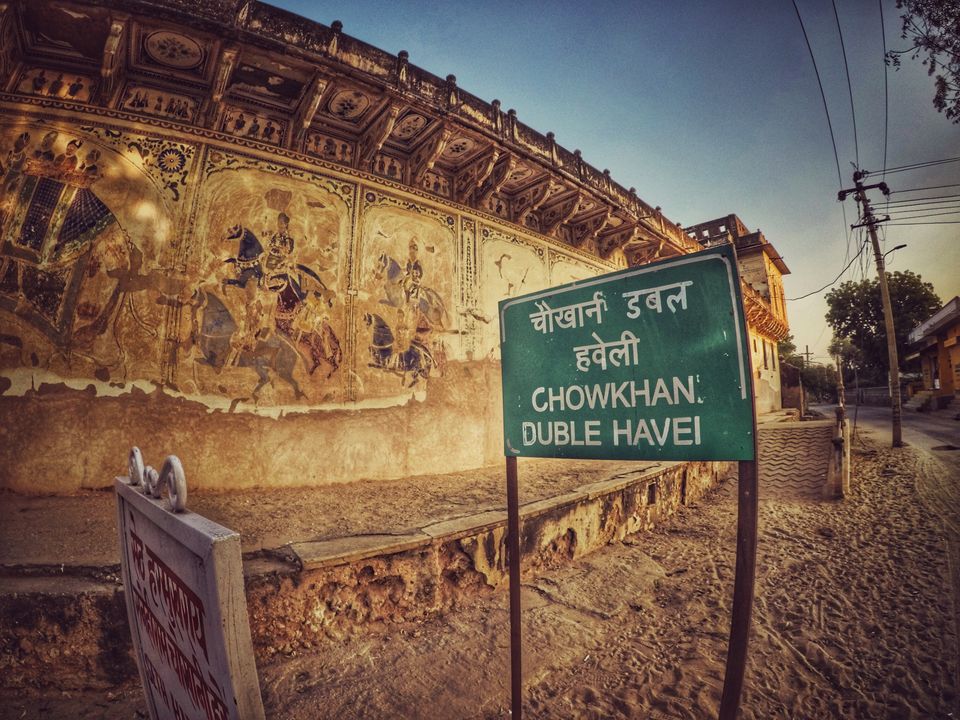 When to go
The best time to visit Mandawa is during the months from November to March, when the dry desert heat is not felt and the nights are cold!
Getting around
The best way to get around this town is by foot. Everything is within walking distance.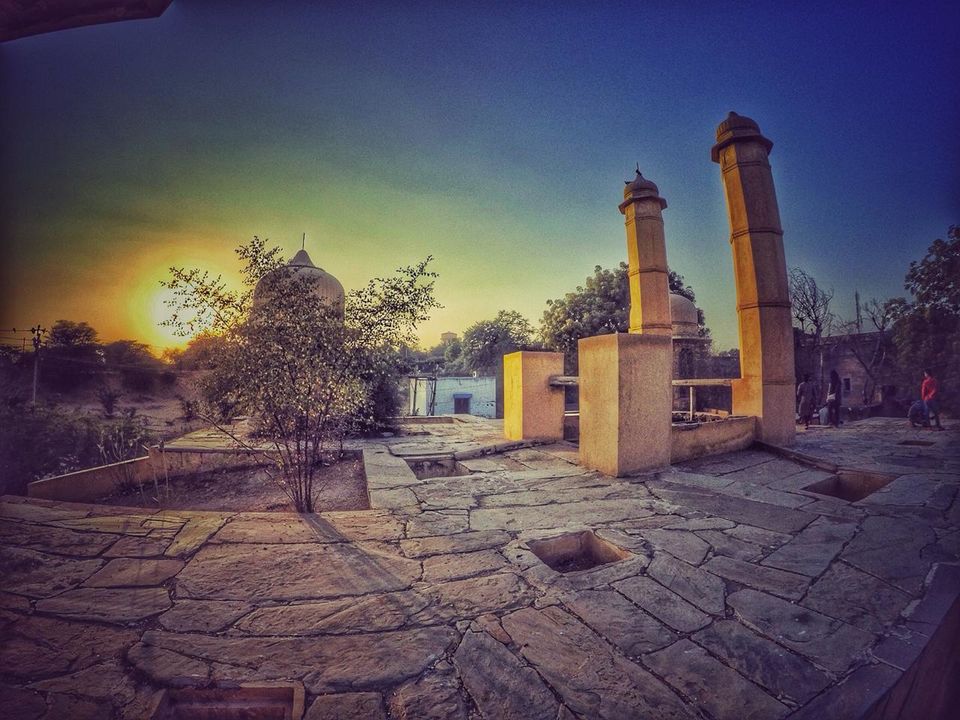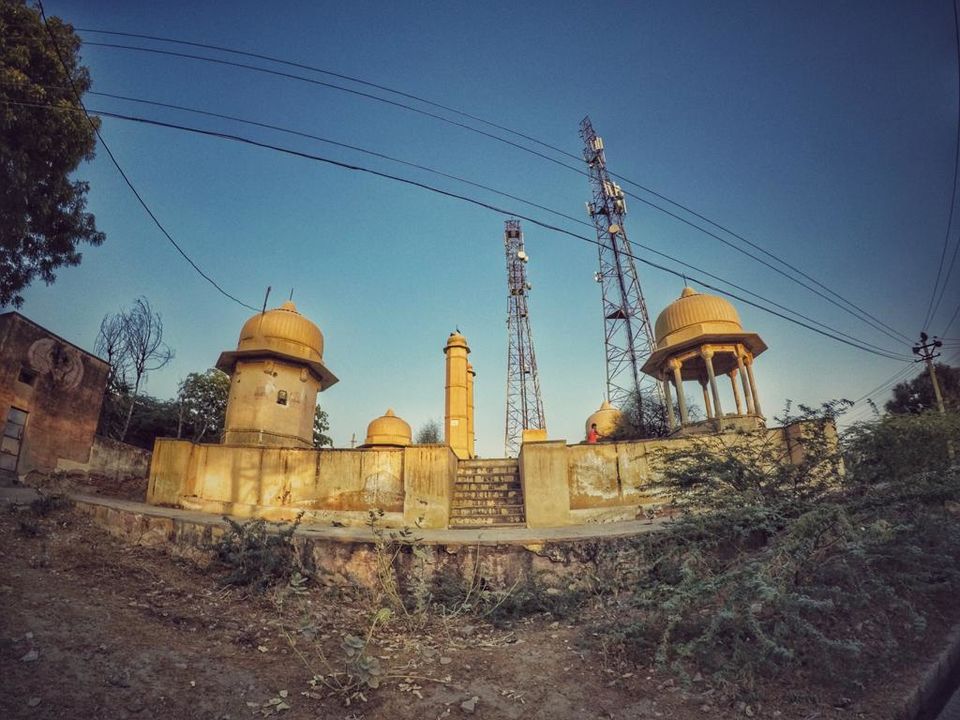 Getting there
By Road: Mandawa is situated around 160 km from Jaipur and around 260 km from New Delhi, and the best way to travel is by road. You can either self-drive, rent a car, hire a TT or hop on a private bus. There are regular buses from ISBT Delhi and the government bus stand in Jaipur.
By Air: The nearest airport is the Jaipur airport, which is located at a distance of 151 km. The airport is well connected to a number of major airports around the country, such as Delhi, Bengaluru, Chennai, Kolkata, Mumbai, etc.
By Train: Jhunjhunu is the nearest major railhead to Mandawa, which is located at a distance of 30 km. The station is well connected to major towns and cities across the state of Rajasthan and Delhi.
Accommodation
You can stay at either of these Havelis: V Resorts, Shekhawati Hotel, Hotel Mandawa Haveli, Paawana Haveli, Hotel Chobdar Haveli. I would recommend Hotel Heritage and Castle Mandawa Hotel.
Any other hidden, off-beat destination you have recently visited? Share your story through a travelogue and let millions of travellers on Tripoto know!