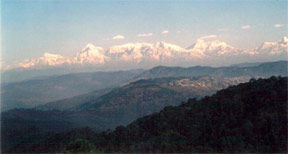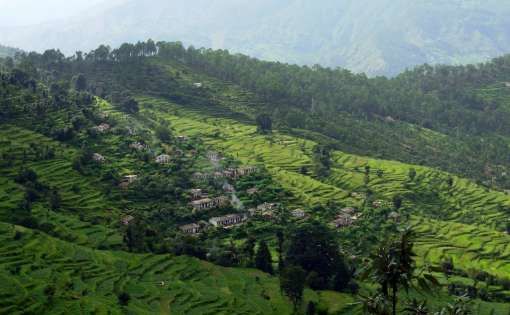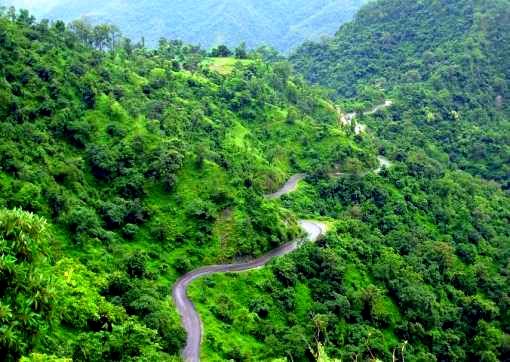 Peora is one such small Kumauni hamlet with traditional tiled-roof village huts sparsely scattered on the slopes of its contoured valleys, surrounded by dense pine forests. Mountain life in this region revolves around fruit cultivation, including apple, chestnut, walnut, plum, peach, apricot and pear. In the close-knit community of Peora where everyone knows everyone else, a slow-paced life is interspersed with colorful mountain festivities.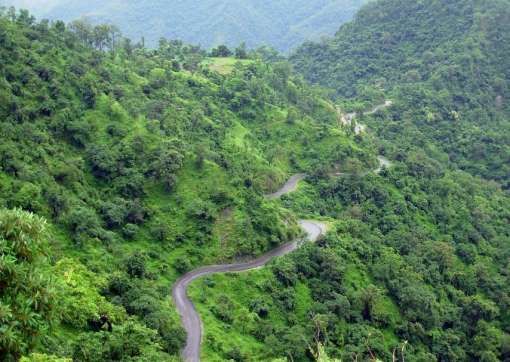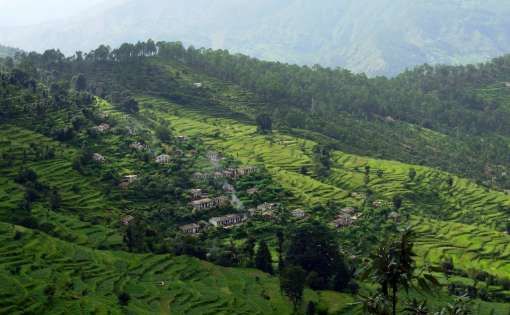 One can experience the untampered nature. Nature enthusiasts, bird lovers & photographers will find enough to feast their eyes on, from the colors of the Blue Magpie, to countryside village walks through colorful pine forests, to the fascinating night sky with myriad stars and lights of the Almora town across the valley. The more adventurous can trek into the surrounding mountains, building their own. Peora offers fascinating Himalaya view.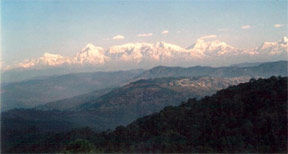 Best time to visit
Peora is good for a visit all round the year. In the summer, the days are warm and mornings & evenings pleasant, making it an ideal place to escape the city heat and the crowds of popular hill stations. Winters are typically cold and September to March is the best time to soak in the views of the snow-capped Himalayan peaks. It snows but not in every winter.
Monsoon season paints the valley and the forests a lush green, and the smell of fresh wet earth dominates the air, making it a delight to spend time in this quaint hamlet.
How to Reach:-
It is located in the district of Nainital and is close to the city of Mukteshwar (10 km) and Almora (23 km).The best way to reach Peora is to take the Kathgodam Shatabdi from Delhi, and a taxi from the railway station. The 2-2.5 hour drive will cost roughly INR 1200.
Stay:
The Dak Bunglow-The Dak Bungalow (Bangla) at Peora is a magnificent old British inspection bungalow built in 1905 along the silk route, on what was the Kathgodam-Almora-Bageshwar bridle road. After years of dilapidation, the bungalow was leased by Pradeep & Shubha from the District Board in 2005, and refurbished as a home stay. Its original architecture, walls, fireplaces, wooden ceilings and grand verandas were retained, offering an indulgence in colonial royalty, homely hospitality & panoramic Himalayan views.
Resort Sequester -Resort Sequester is a good option with its four spacious, decked up studio apartments which are fully equipped with modern gadgets and amenties. Lies on the slope of hill facing the valley, with its orchards of fruit bearing trees of apple, apricot.
Frequent searches leading to this page:-
peora village uttarakhand, things to do in peora uttarakhand, circular ticket fare chart, circle trip journey, circular tour ticket, circular ticket fare chart, circular ticket rules, circular journey ticket