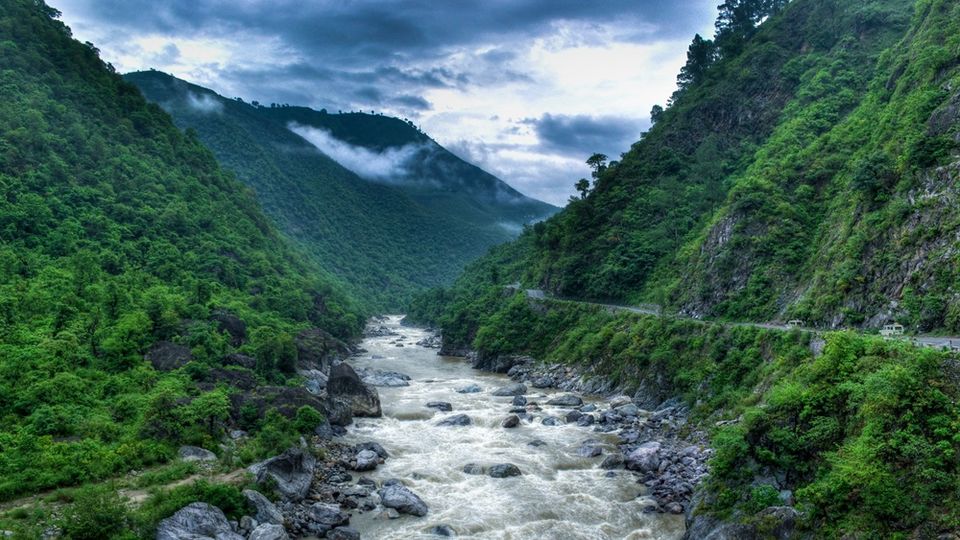 Decorated with nature's bounty, Uttarakhand is truly a paradise for Himalayan lovers. This North Indian state is home to countless travel destinations where people visit to take a break from mundane lifestyle. The hill stations in Uttarakhand are blessed with the best of nature's bounty - from rivers and lakes to forests and mountains.
Some Lesser Known But Gorgeous Hill Stations In Uttarakhand
Apart from the popular travel destinations in Kumaon region like Nainital, there are a couple of lesser-known ones too. Located away from the noisy cities, these unexplored hill stations in Uttarakhand, especially in the Kumaon region, offer soul-soothing vacations. From snow-peaked mountains to roaring rivers, pristine waterfalls to lush meadows; there is so much to see in this heavenly beautiful state. These hidden hamlets are worth visiting if you are planning for peaceful getaway.
Here are the top 7 hidden gems in Kumaon Uttarakhand where it's only you and the nature!
Chaukori (6594 ft)

With mighty snow-clad peaks in backdrop, Chaukori is a another hidden gem situated in Pithoragarh district of Uttarakhand. This small hamlet in Kumaon is adorned with the aroma of tea plantations. The scenic landscape view of soaring high peaks like Nanda Devi, Chaukhambha, Trishul and Panchachuli will definitely take your breath away. Do you love watching sunsets and sunrises? Then this place is just perfect for you to spend a leisure-filled holiday.
Peora (6600 ft)
Peroa is small yet fairytale hill station in Uttarakhand that lies close to the popular retreat Nainital. Blessed with verdant forests and fruit orchards, this lesser-known gem in Kumaon hills offers much wanted tranquility to revitalize. Peora is still untouched from the modernity thus maintains its rustic charm. Take a walk amidst fruit orchard farms, pluck fresh apples and plums, and breath fresh mountain breeze. That's why this small hamlet is known as 'fruit bowl of Uttarakhand'. So, if you are a peace seeker and creative person, then do plan a visit to this charming hill retreat in Uttarakhand.

Jageshwar (6100 ft)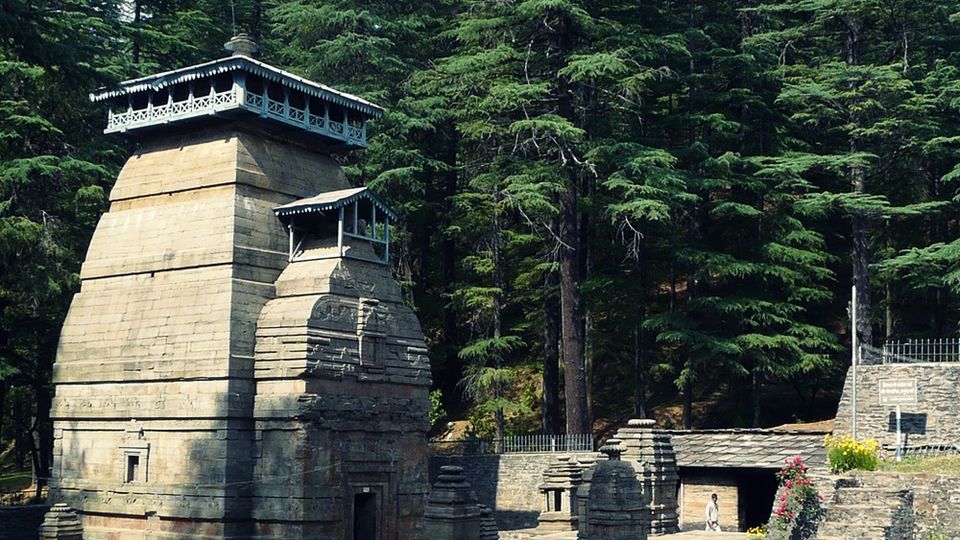 Jageshwar is a holy site located in Almora district and highly revered by Hindus. Locally know as Jageshwar Dham, is a group of around 125 small and big temples positioned in the midst of towering pine and deodar trees. Built between 7th-12th century, the temple is dedicated to the most charismatic God in Hindu Trinity called Shiv. the best time to visit Jageshwar in Uttarakhand is during Annual Monsoon Festival organized between July-August.
Patal Bhuvaneshwar (4430 ft)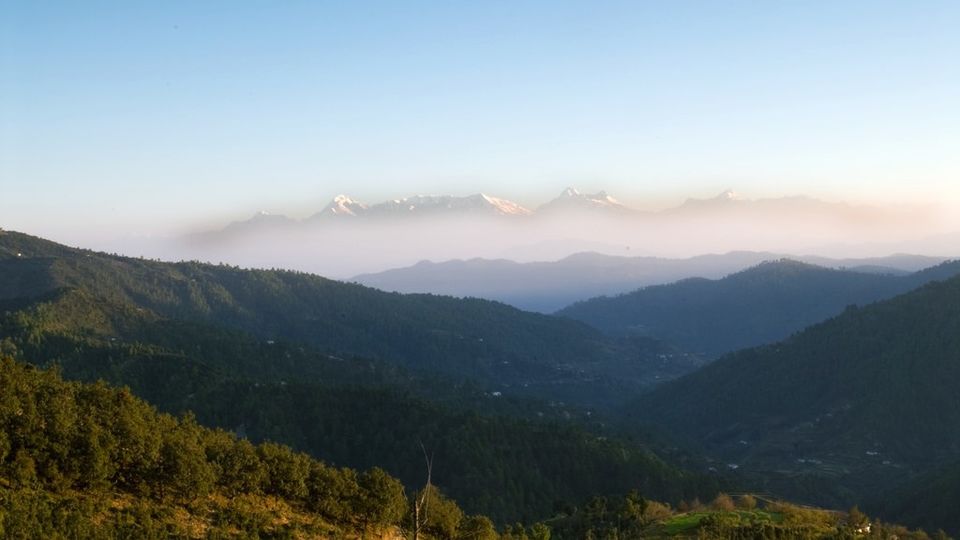 Patal Bhuvaneshwar is truly a hidden gem in Uttarakhand and less known to people. There is a series of underground caves associated with interesting stories of Hindu mythology. These caves are made up of limestone, 160m in length and 90 feet in depth. The serene environment of Patal Bhuvaneshwar is spellbinding. Seek blessings from Lord Shiv and 33 crore Gods & Goddesses by visiting this mysterious place in Kumaon Himalayas.
Manila (5971 ft)
A lesser-known hill station in Uttarakhand, Manila is named after the holy Goddess Manila Devi. Lies close to the famous hill station Ranikhet, this little hamlet is a perfect place for nature lovers to relax and rejuvenate. The enchanting view of snow-clad Himalayan peaks like Nanda Devi, Trishul and Panchachuli will relieve you from all the urban stress. Choose to stay here with your close ones away from the chaos of the city life.
Sitlakhet (7000 ft)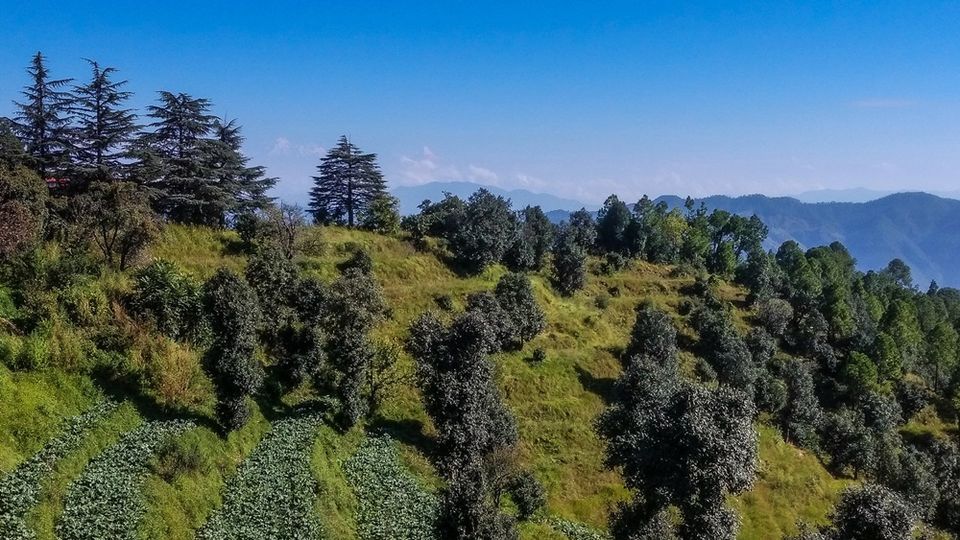 Sitlakhet or Sita Estate is situated close to beautiful Mukteshwar in Kumaon Himalayas and is known for its fruit orchards. Blessed with exotic surroundings, a small vaccy to this untouched hill retreat amidst mountains will be a joyful experience. Sitlakhet is a quaint village in Almora district and offers few options for sightseeing like Syahi Devi Temple, Chaubattia Orchards, Jhula Devi Temple, etc.

Jeolikot (4000 ft)
Known as 'Gateway to Naini Lake', Jeolikot lies close to Nainital and a less-visited hill retreat in Kumaon hills. Decorated with rich flora-fauna and serene surroundings, Jeolikot is a perfect destination for travel writers, musicians and photographers. This small village amidst mountains earns their bread & butter from horticulture and floriculture. Jeolikot is an ideal place for backpackers who want to escape the hustle and bustle of urban life.
Well! this is just a small list of hidden and scenic hamlets in Kumaon Uttarakhand. So, what are you waiting for? Plan a weekend getaway with your family, friends or solo to one of these hill stations in Uttarakhand and explore the virgin beauty of the mighty Himalayas.
Follow My Travel Journey On Instagram @ _sahil18.
Frequent Searches Leading To This Page:-
uttarakhand tour guide, 4 day trip in uttarakhand , uttarakhand itinerary 5 days, uttarakhand itinerary 7 days, uttarakhand itinerary for 15 days, uttarakhand itinerary for 9 days, unexplored hill stations in uttarakhand, secret hill station in uttarakhand