The numerous unexplored hill station in Uttarakhand is probably the most excellent escapes you could go over in northern India. These mysterious places generally stay untouched by urbanization and subsequently avoid mass the travel industry. At these excursions, numerous springs, lakes, meadow, rich vegetation, and wildlife welcome the individuals who are hoping to get away from the groups and for the tranquil offbeat destination. We have curated a list of the numerous spots in Uttarakhand which you probably haven't heard about and should consider planning your next vacation to.
Khirsu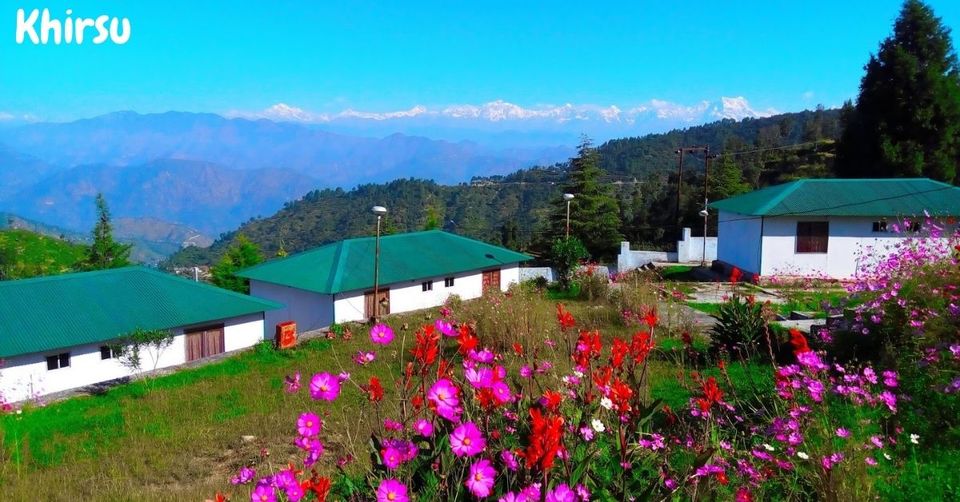 A Fascinating Place situated at an elevation of 1,700 meters above sea level in the Pauri Garhwal district, Khirsu is undoubtedly one of the most beautiful hill stations in Uttarakhand. The mountain peaks are covered in forests of Oak & Deodar trees. The destination fascinates travelers with the views of the central Himalayas and the numerous temples found in & around the hill town.
2. Chaukori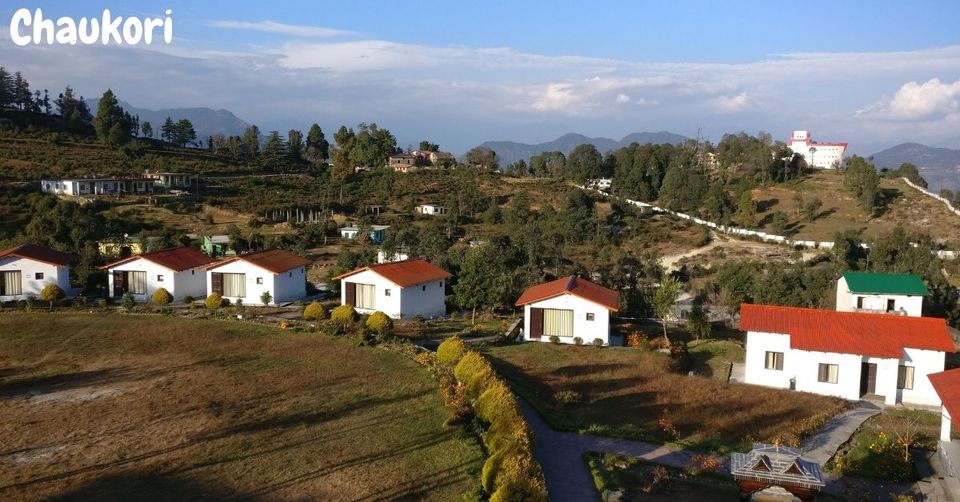 Explore The Tea Gardens. Chaukori hill station is one of those unexplored hill stations in Uttarakhand that offer unique views of both sunset & sunrise; something that can be attributed to its unpolluted environs. Located at a moderate elevation of 2,010 m above sea level, this hill station offers a forest cover rich in pine, oak, & rhododendron trees, cornfields, and orchards. And then there are massive tea gardens to explore.
3. Kanatal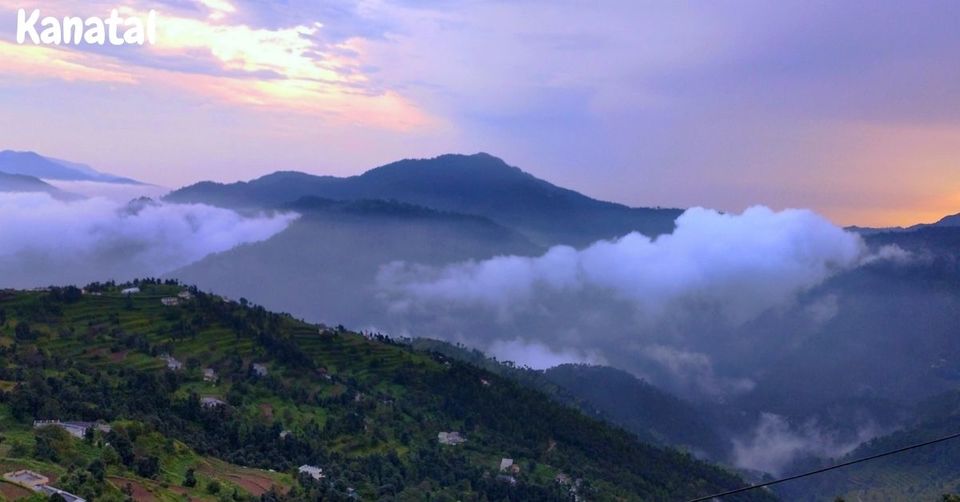 Paradisaical Village, Welcome to a hill station of Uttarakhand that is full of sceneries and mountains that you used to draw in your childhood. Kanatal is a paradisaical village with a picture-perfect setting that contains rivers, valleys, a dam, and lush forests. Mussoorie being close to the village attracts most of the tourists visiting Uttarakhand while they skip the ultimately charming Kanatal. And here is your chance to explore this fascinating destination.
4. Harsil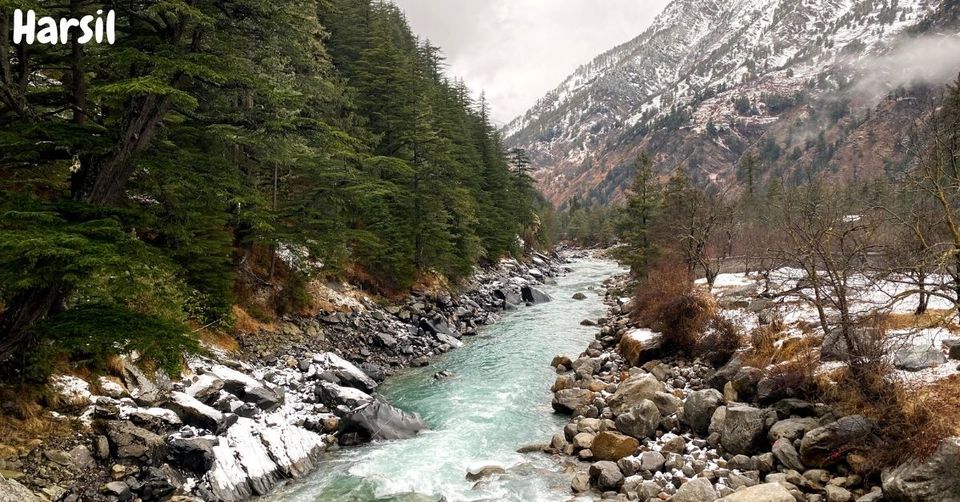 Panoramic Views, Yet another offbeat place in Uttarakhand is Harsi l, which will give you a picture-perfect holiday filled with lots of snow during the winter months of January till March. It is the most charming place to witness spectacular apple orchids filled with fresh ripe apples. You can surely try trekking from Harsil to the serene Chitkul via Lamkhaga Pass if you're looking for an adventurous time!
How to reach:By air: The nearest airport is Jolly Grant Airport in DehradunBy rail: Rishikesh is the nearest railway stationAttractions of the hill station: Mukhwas village, Dharali, GangnaniBest Time To Visit: April to October
5. Munsiyari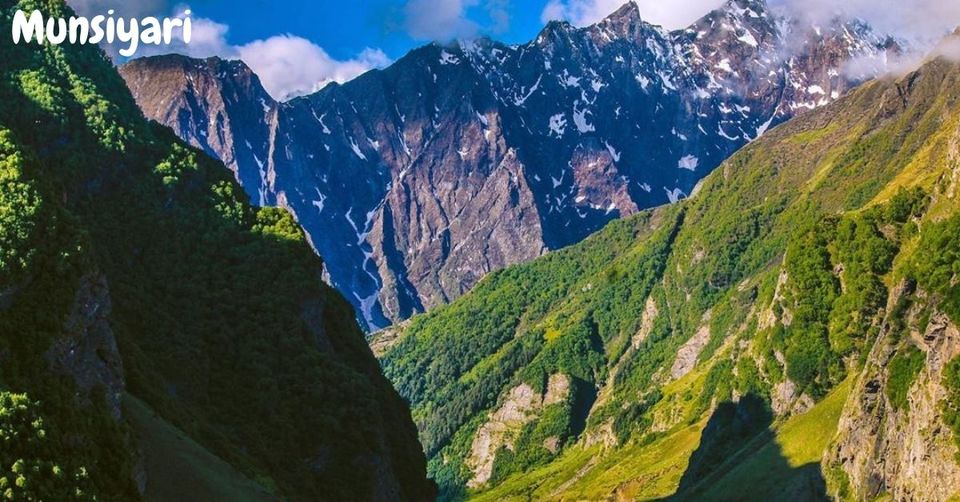 Munsiyari is one of the most offbeat hill stations in Uttarakhand that is sleepy. The splendid hamlet is a true paradise perched at a high altitude of 2300 meters above sea level. You will be offered stunning views of the Himalayan peaks like Panchchuli, Nandakot, Rajrambha, and more. The Namik and Ralam glaciers in Munsiyari make for one of the finest routes for trekking in Uttarakhand.
6. Mukteshwar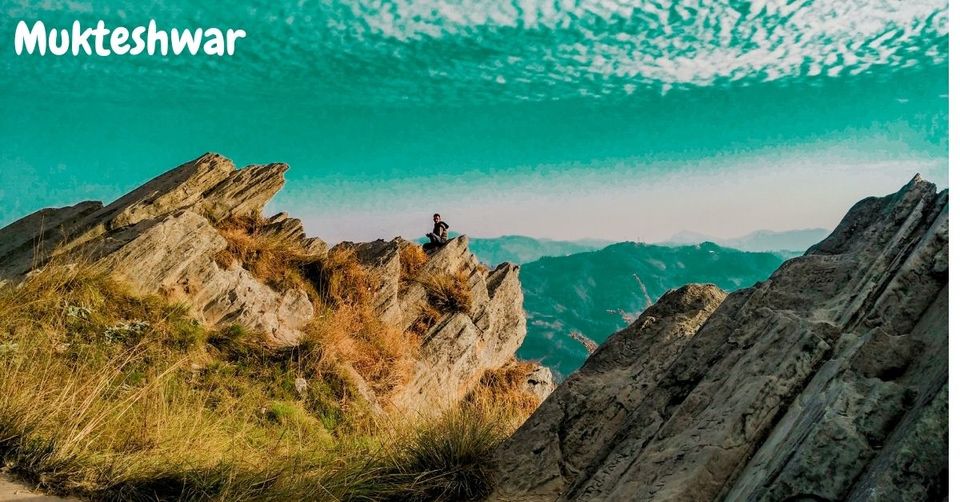 Dense Forests, Mukteshwar is an offbeat full of hilly surroundings complemented by fruit orchards and coniferous forests. If you are looking for a quiet place with your partner, then Mukteshwar serves as one of the best hill stations in Uttarakhand to serve that purpose. The beautiful cottages in Mukteshwar will make for a cozy stay in the winters. Attain a lot of peace and private time in the secluded hills of Mukteshwar where Lord Shiva attained Moksha.
How to reachBy air: Pantnagar airport (100 km away)By rail: Kathgodam railway station (73 km away)Attractions of the hill station: Chauli Ki Jali, Mukteshwar Dham Temple, Bhalu Gaad falls, Mukteshwar Kumaon HillsWhat's nearby: Dharchula, Nainital, Chaukori,
7. Gwaldam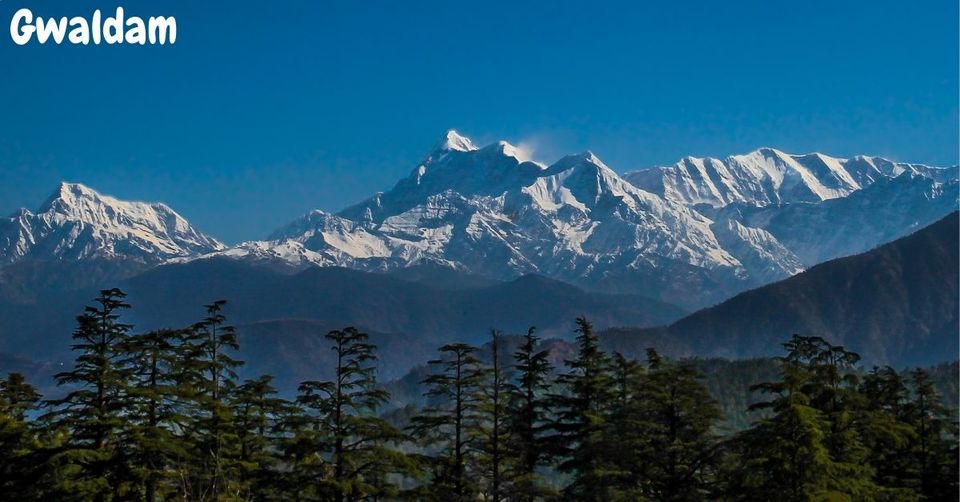 Trek Around, There are so many interesting but lesser-known hill stations in Uttarakhand, India that one can explore. One such secluded landscape is of Gwaldam. Its wooded vicinity is home to myriad birds and multicolored flowers. The destination is also a base camp for numerous treks; including the Lord Curzon trail (Kuari Pass), Nanda Devi Raj Jat trek, and Roopkund trek.
8. Pangot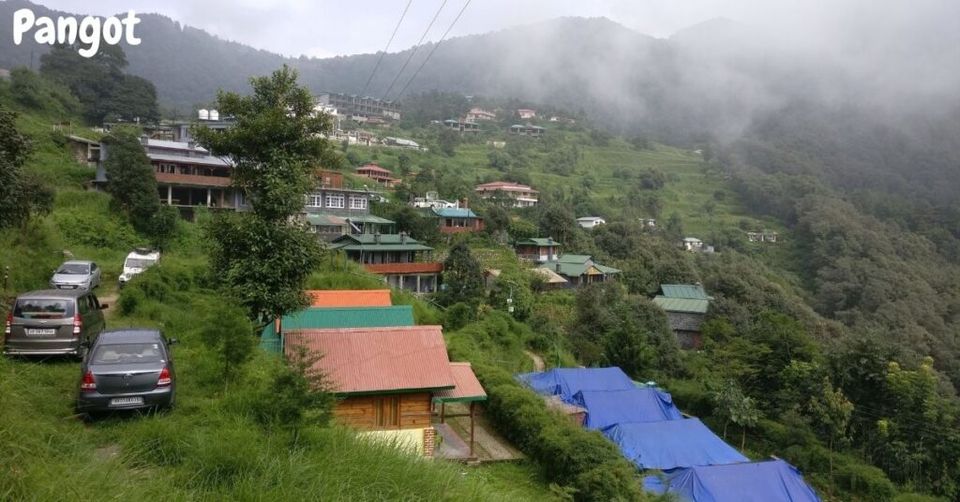 Located just 15 kilometers away from Nainital, Pangot offers some of the most picturesque landscapes, making it the perfect hub for campers and photographers. This quaint little village offers the solitude that is not available in the main city of Nainital. Located at the height of 6510 feet above sea level, the drive up to this village takes you through some of the lushest green mountain forests of Kilbury and Snow View. You might find the occasional café along the road, but for the most part, Pangot remains a hub of isolation. There are many camps available that travelers can choose from that also offer a variety of activities like rock climbing, paragliding, and trekking. Over 150 different species of Himalayan birds are said to nest in this lower region during the winter months and therefore is the best time to visit this place. You can always stay in the exclusive lodges which have these birds nearby.
How to reach:By air: Pantnagar airport is situated 58 km from this placeBy rail: Kathgodam is the closest railway station which is 20 km awayBest Time To Visit: Throughout the year
9. Bhowali- A Hidden Gem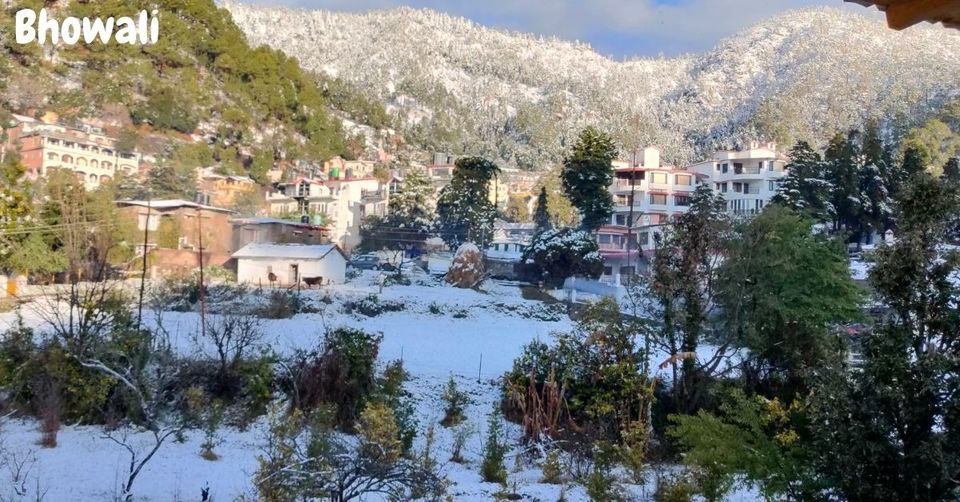 Bhowali is one place that you can refer to as a secret hill station in Uttarakhand. Not only does this hidden gem in Uttarakhand offers all kinds of hill station activities like horse riding, rock climbing, trekking, and relaxing nature walks, you can also go for a lazy picnic at Dorothy's Seat here if you wish to just pass your time doing absolutely nothing!
How to reach:By rail: Kathgodam is the nearest railway station only 34 km away.Attractions of the hill station: Naini peak, Tiffin top, and Nainital lakeBest Time To Visit: February to April, September to October
10. Kasar Devi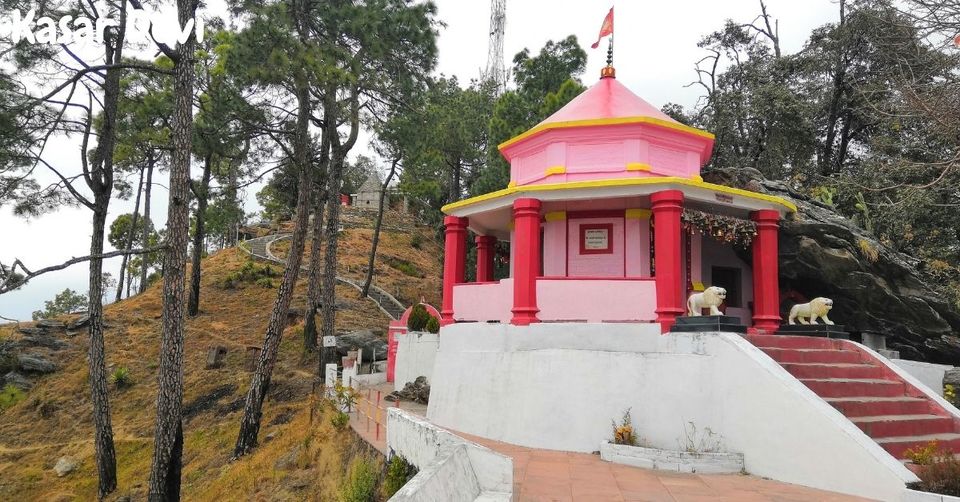 It is just 8 km from Almora, Kasar Devi is a hushed hamlet situated in the silence of verdant Kumaon hills. One of the many hidden jewels in Uttarakhand, Kasar Devi village derives its name from the namesake local deity, Kasar Devi. A Devi temple erected in her reverence is a popular pilgrimage destination in the vicinity of Almora. The serenity exuberated at Kasar Devi is only superseded by the majestic panoramic view of the valleys, rivers, and hamlets.
By air: Pantnagar Airport to Almora(124 km away)By rail: Kathgodam Railway Station (88 km away)Attractions of the hill station: It quiet and scheduled atmosphere and a spellbinding view of Almora valleyBest Time To Visit: Throughout the year

Previous article Who are we!!