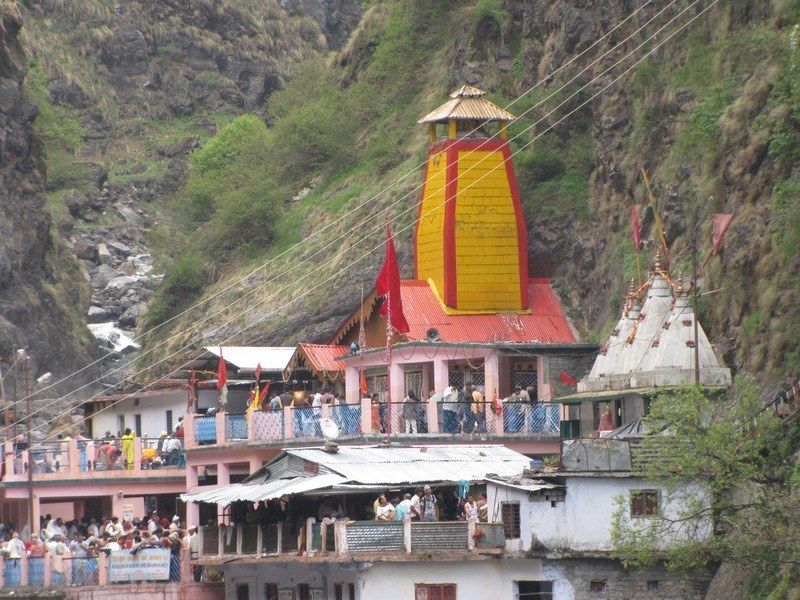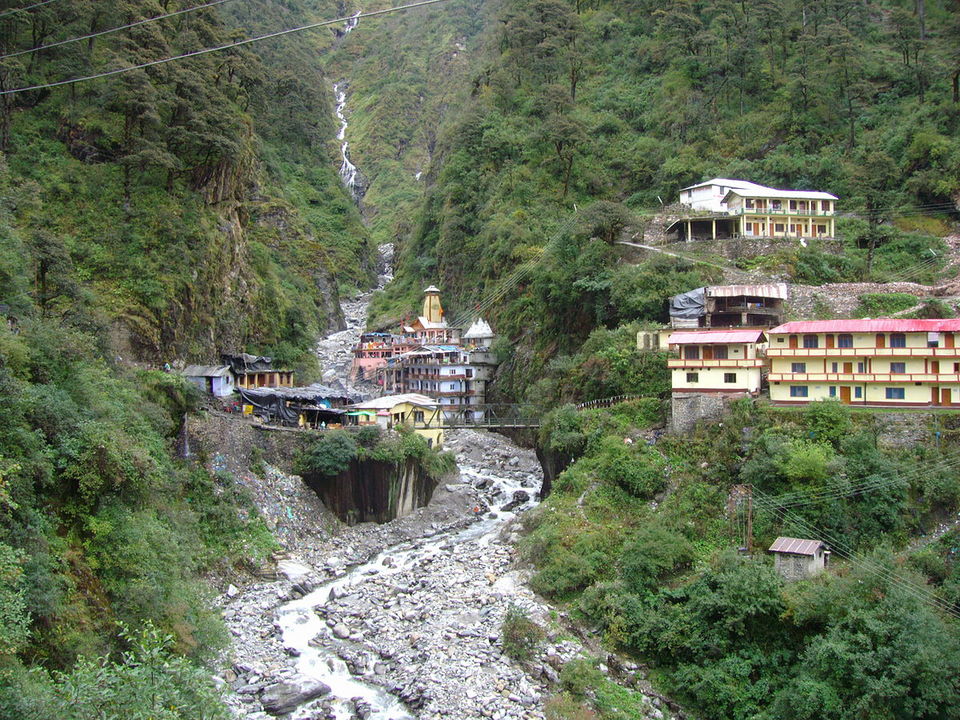 Feeling completely different after. Wmriching the mental peace, when we proceed further from rishikesh towards first Dham yamunotri.
Rishikesh is the last plain of uttrakhand, after which the entire journey is followed by mountains, thebmountains are visible as soon as you reach the end point of rishikesh.
The distance between Rishikesh to yamunotri is 110 km. This is a straight line distance and so most of the time the actual travel distance between rishikesh and yamunotri can be higher or vary due to curvature of the road. According to traditions, pilgrimage to the four shrines of Uttarakhand starts with yatra to Yamunotri. Though one can commence journey to Yamunotri from either Dehradun or Rishikesh, the real atmosphere of pilgrimage can be felt at Rishikesh itself.
The journey of yamunotri is very exciting, as soon as you leave rishikesh, the mountains are visible to you, and you heart will filled with diffferent thoughts. The composition made by god will give you feeling of that. The chain of mountains, far, spurs, pine, devdar and beautiful forest, decorated with wild flowers, wind of cold freshness will rejuvenate the brain.
In the whole path of god there are a reminders because of very difficult uphill and curve on every 10 to 15 metres, you have to drive very carefully. The path of yamunotri is uphill area and if you are lucky enough you will get to see bouquet or bears on the road from barkot to yamunotri.
When you look at the saints while going ahead on the way, you can feel your heart filled up with devotional charm. This is because only in devotion in its purest form to god that these saints without any luggage or fear starts their journey and continue to travel with their decotion in god.
Yamunotri is the point of origin for the perennial river Yamuna. It is the longest and the second largest tributary of the Ganges. Goddess Yamuna is having utmost significance to the Hindus. Regarded as the daughter of Lord Surya (God of Sun) and sister of Lord Yama (God of Death), this river is also fondly called Yami. It is said that taking Bath in this pious river Will set people free from the torments of death. Technically speaking its actual originating point is one km above, from the Yamunotri Glacier, from where it flows through the tough mountains round the year as an elixir for life.
Yamunotri Temple:
It is interesting to see how the Prasad of Yamunotri Temple is prepared. Since the region boasts to have one of the best hot water springs, they make use of the same for Prasad preparations. The water is pure and hot. Surya Kund is one of the hot water ponds which is said to be adequately hot to prepare rice and boiled potatoes for Prasad. The wonders of nature here bound to leave you awestruck. From the picturesque landscape to hot water springs and the surreal silence in lush green surroundings on the lap of the majestic Himalayas, these can serve as an inspiration for artists and writers. Having travelled through these difficult terrains, away from the reach of the destructive mankind, I strongly recommend you come here at least once to get a glimpse of what you have been losing in the everyday city humdrum.
A thrilling and exhilarating location in the footsteps of Garhwal mountain ranges, Yamunotri proffers picturesque surroundings with the awesome shrubs, lush meadows and gushing cascades. A legendary place, which demands lot of courage and stamina to reach, Yamunotri would be a perfect place for those who love escapades. The trek to Yamunotri is magnificent, subjugated by mind stilling views of craggy peaks and intense forests.
From the snow-clad summits to the turquoise lakes, Yamunotri has unbelievably romantic allures on store for those who are young at heart. Its imposing walking trails beside the gushing streams presents some of the spectacular moments that one could never forget. Apart from all, this snowy abode of Yamuna is a wildlife enthusiast dream destination.
HOW TO REACH YAMUNOTRI
The best route to visit Yamunotri is via Dehardun and Barkot. Just in case you are coming from Haridwar-Rishikesh then the road to Yamunotri diverts from Dharasu bifurcation point. Yamunotri is Well connected to Haridwar, Dehradun, Chamba, Tehri, Barkot, Hanuman Chatti and Janki Chatti.
The distance between Hanuman Chatti and Phool Chatti is 5 km by jeep, 3 km Phool Chatti and Janki Chatti on foot and 5 km from Janki Chatti and Yamunotri by trek (8 km trek), the roadhead for Yamunotri is connected by bus services from Rishikesh, Haridwar and other major centre of the city's.
Frequent searches leading to this page:-
rishikesh to yamunotri distance, rishikesh to yamunotri by road, yamunotri trek distance