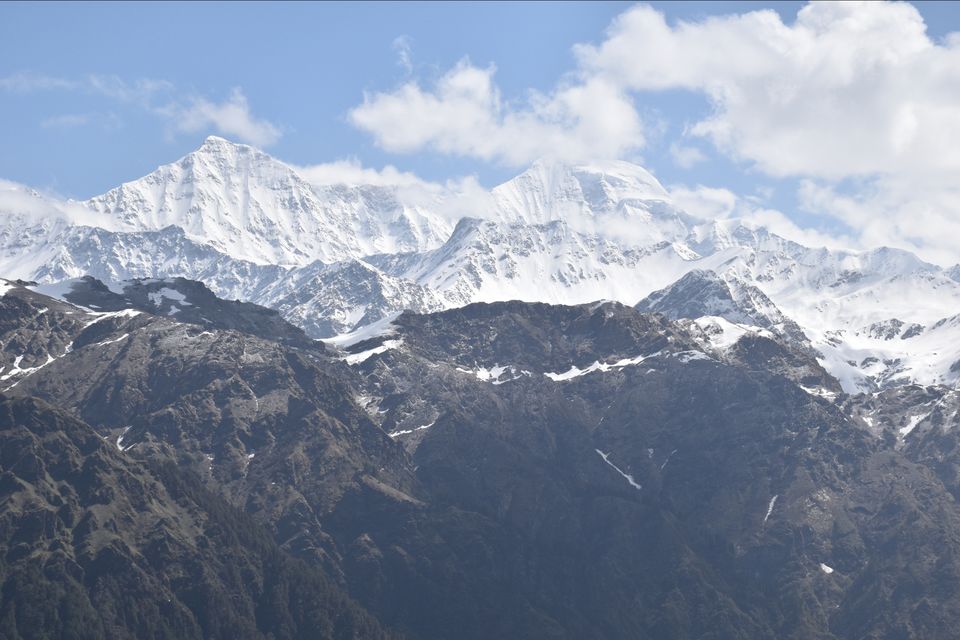 We started late from Dehradun on bikes towards Hanuman Chatti . The route was scenic , roads were narrow but it was fun riding on these roads . One needs to be very cautious riding on these roads . On the way we witnessed the Yamuna river not like we see the Yamuna in cities filled with dirt and plastic but it's crystal clear greenish colour , the river in its true form . The forest was filled with tall Pine trees .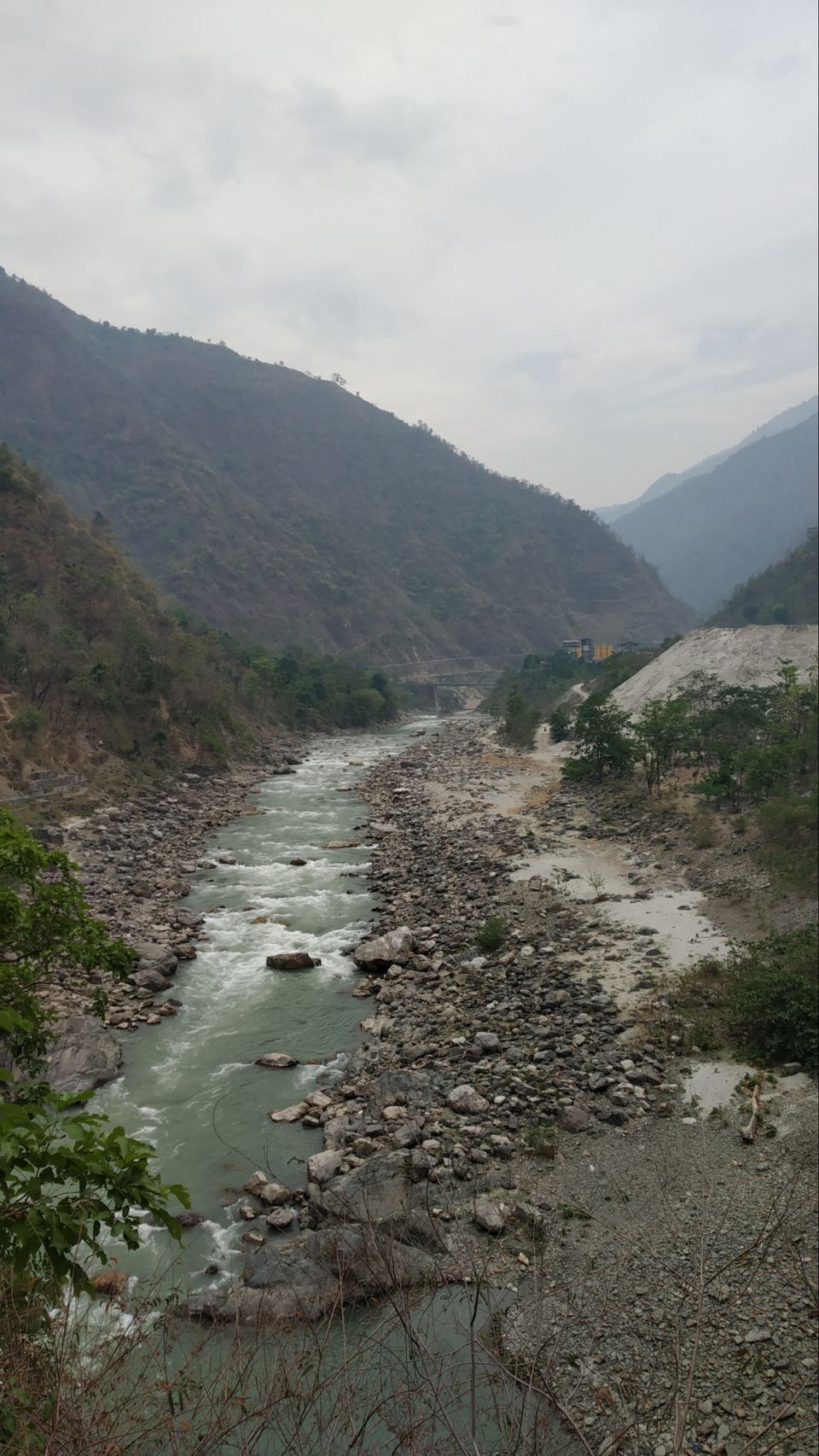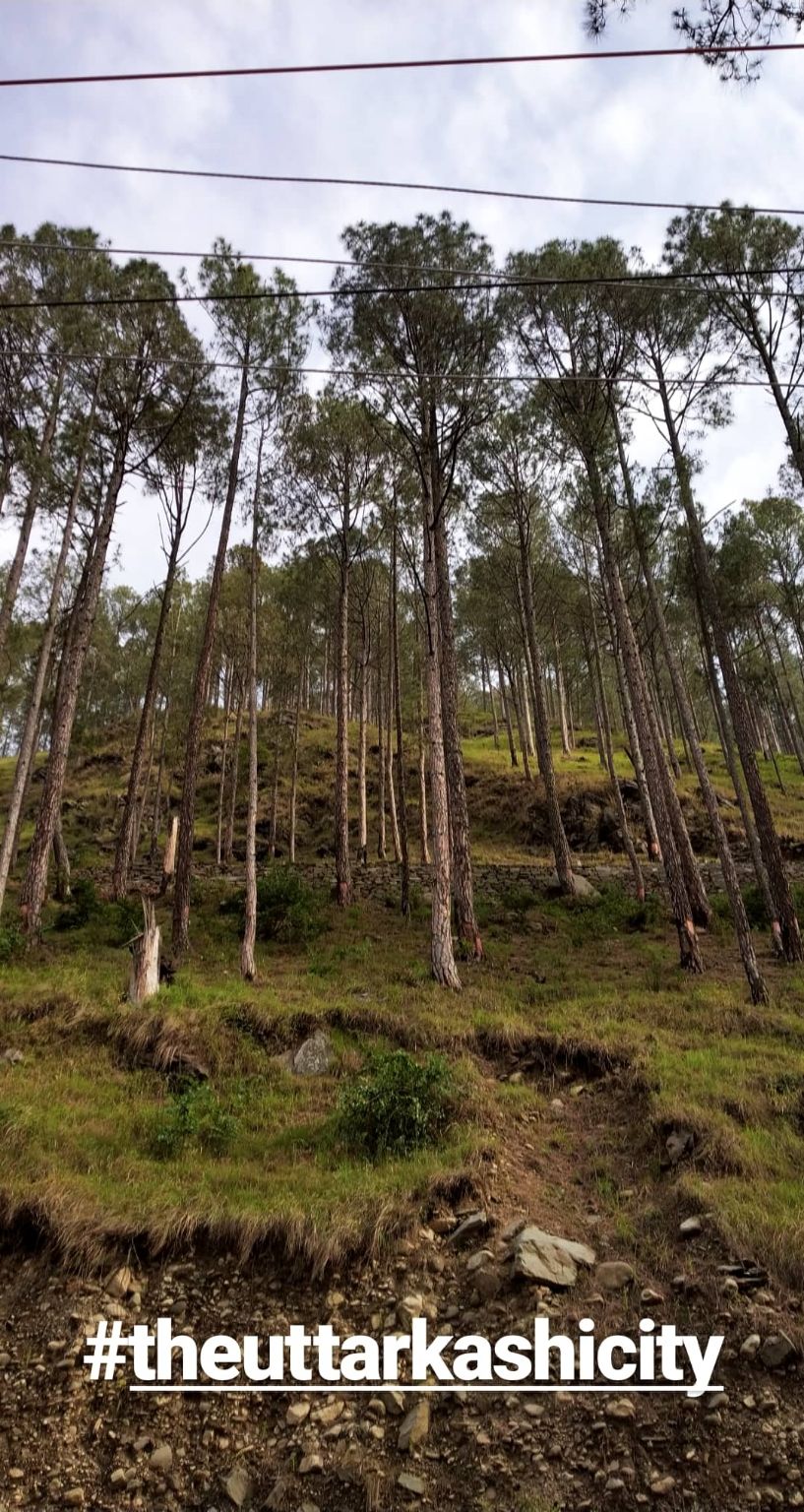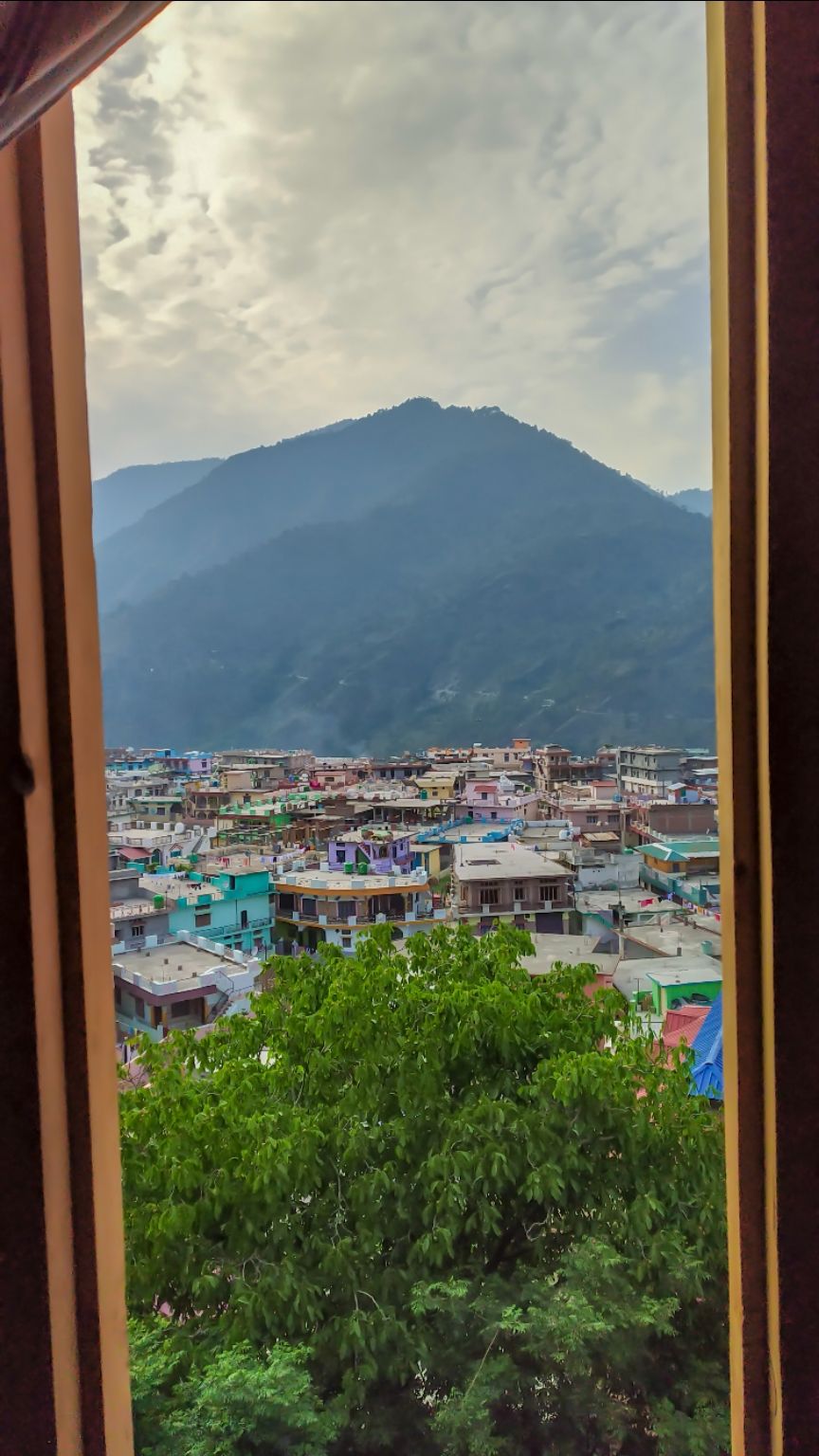 At 5 pm we reached Barkot . It's a big town lying on the banks of Yamuna river with beautiful views .One can also shop for things required for the trek or for the trip as it is the only town where you can get the necessary things . Medical shops , fuel etc. We continued our journey towards Yamunotri and reached Hanuman Chatti by 7:30 pm 8 KMS before Janki Chatti .From here we witnessed the first snow capped peak .We stayed at GMVN Hanuman chatti. The rooms were neat and clean & the service was great . For Dinner , we were served organic vegetables . The locals there grow organic vegetables which are free from harmful chemicals .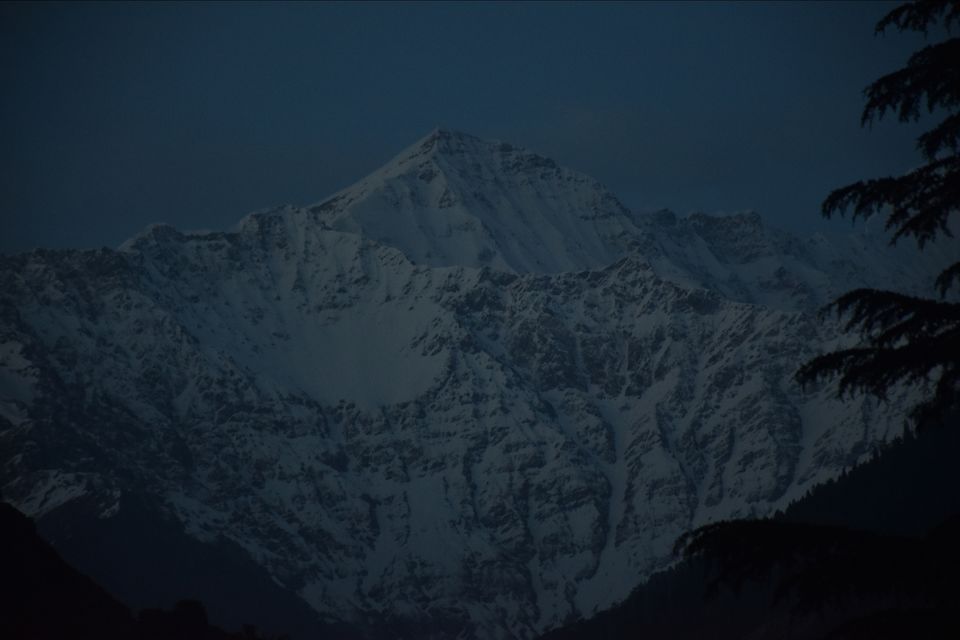 We started early at 5:30am from Hanuman chatti and at 6:15 we started trekking towards Yamunotri temple. It is a total 12 km trek with beautiful views.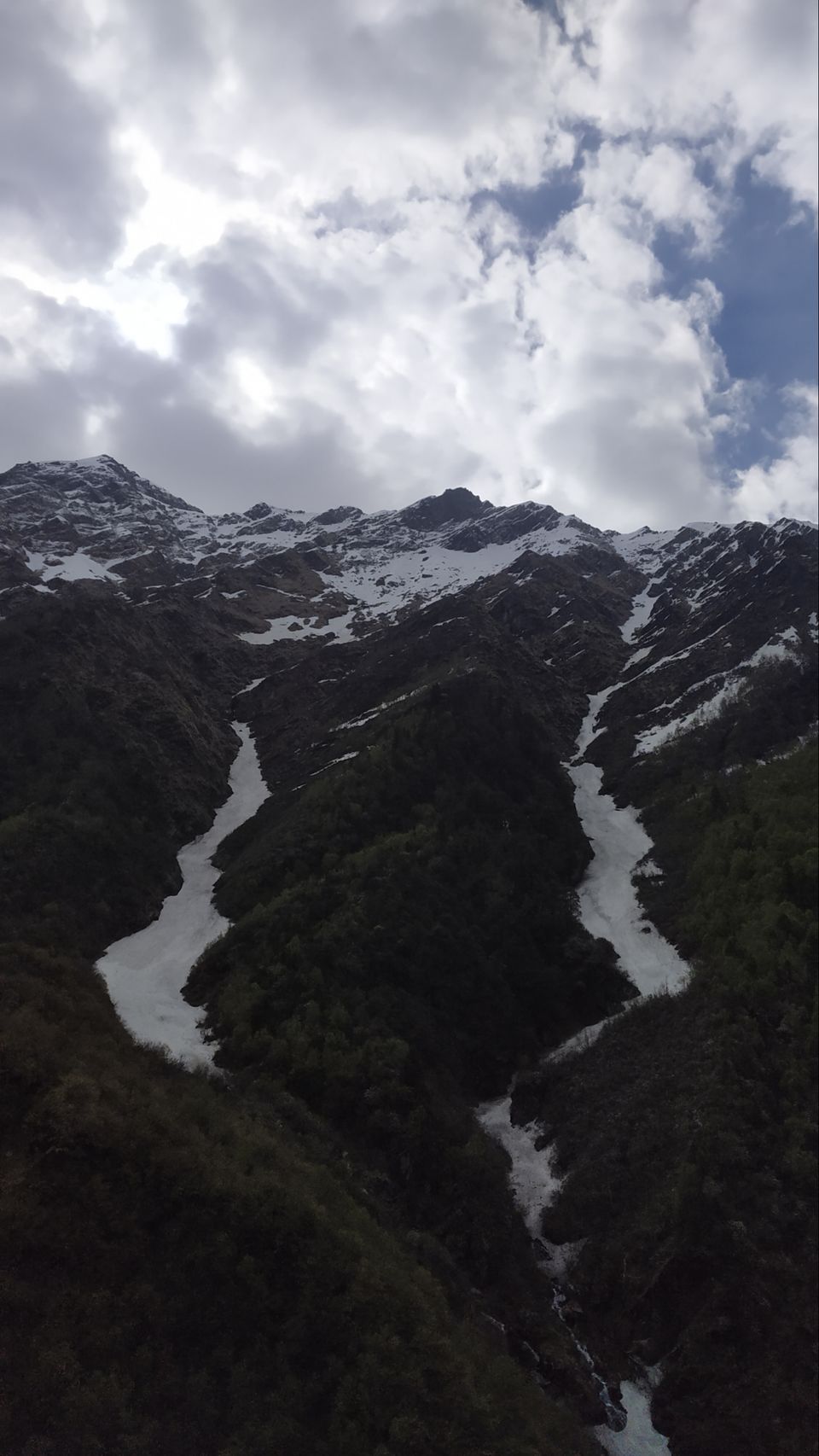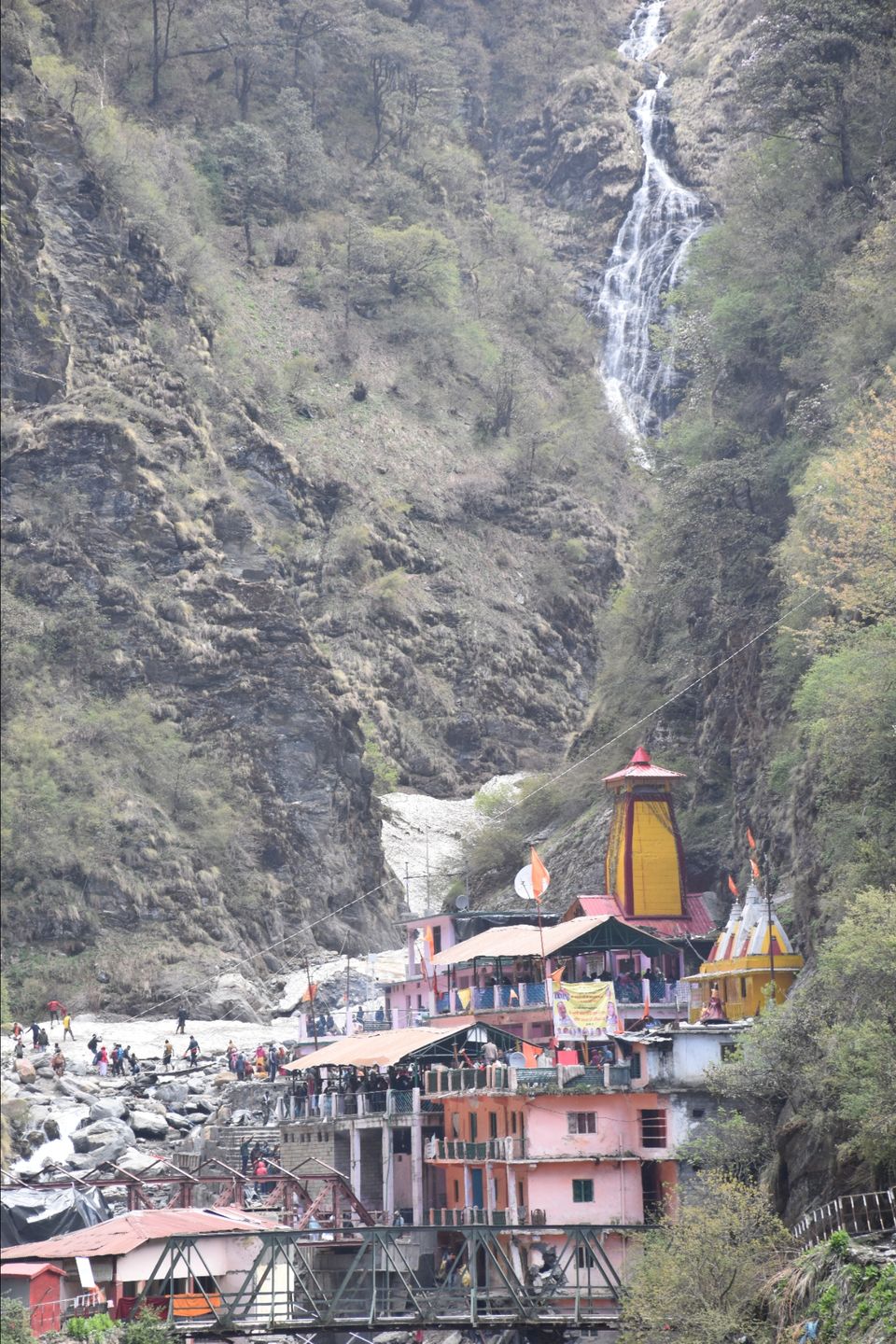 We took 2 & half hours to reach Yamunotri temple. Took a bath at the holy kund and visited the holy temple .Took the blessing of Goddess Yamuna and came back to Hanuman chatti by 1 pm .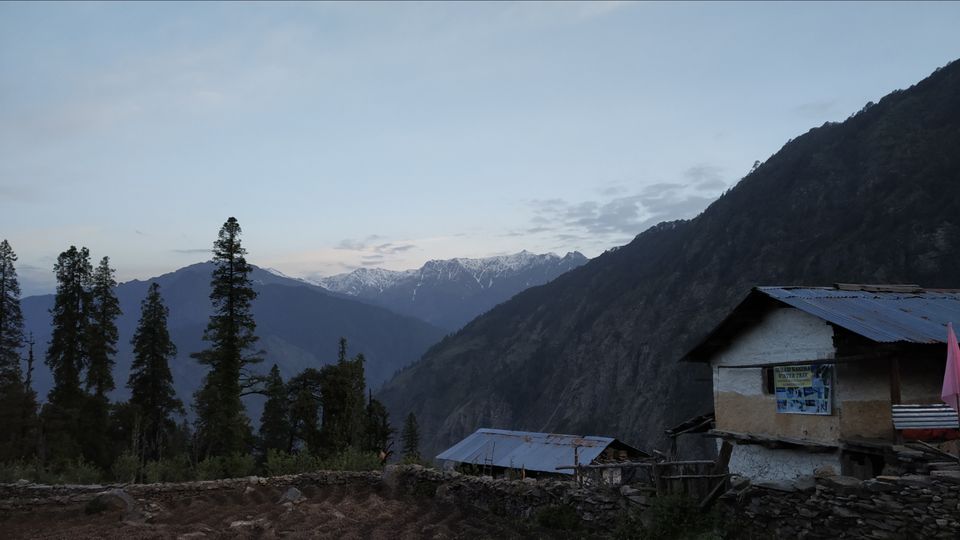 Then at 2 pm we started our Gulabi Kantha trek from Hanuman Chatti and reached kandol by before 6 pm .Kandol is a small village with 5 - 6 houses built with mud and wood .The people here grow organic food like potatoes and green vegetables .Pitched our tents , had bonfire & stayed overnight there .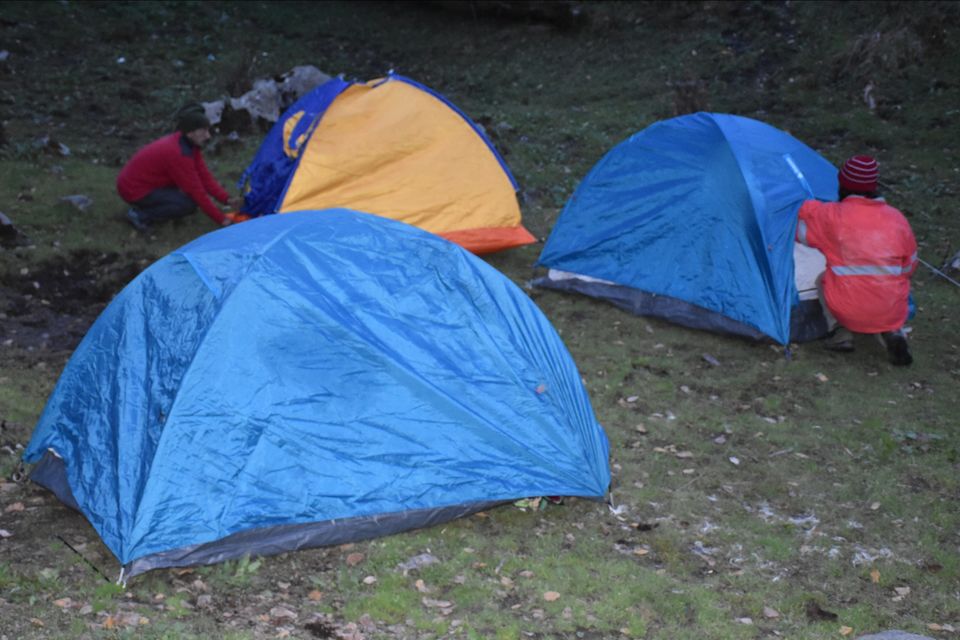 From Kandol we started at 7 am towards Gulabi Kantha .This day of the trek is full of adventure with water crossings and one can hear the birds singing into the forest. Here we can find a variety of birds .It can also be a treat for bird watching enthusiasts .One can also find Himalayan pika here.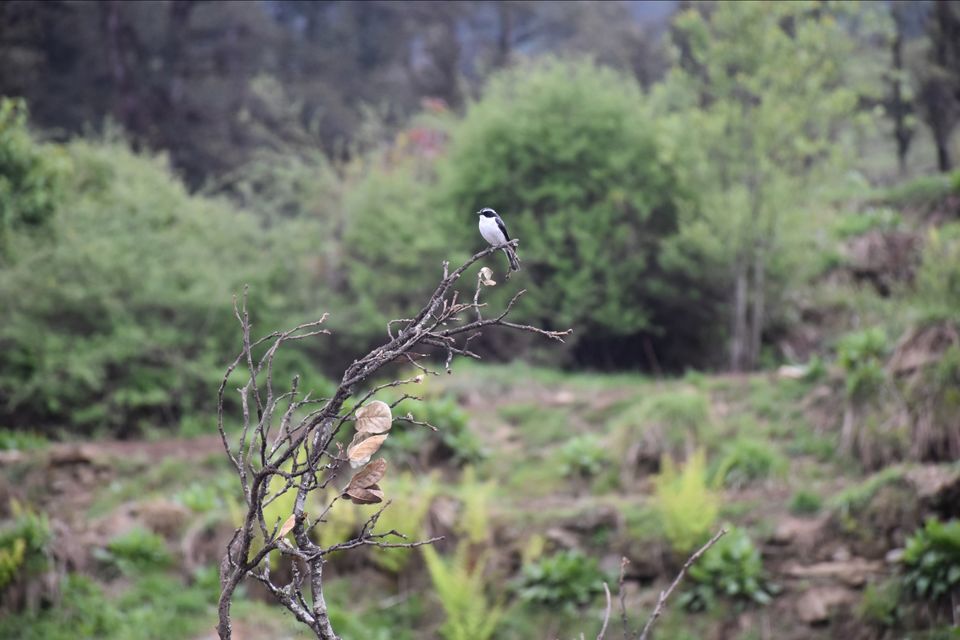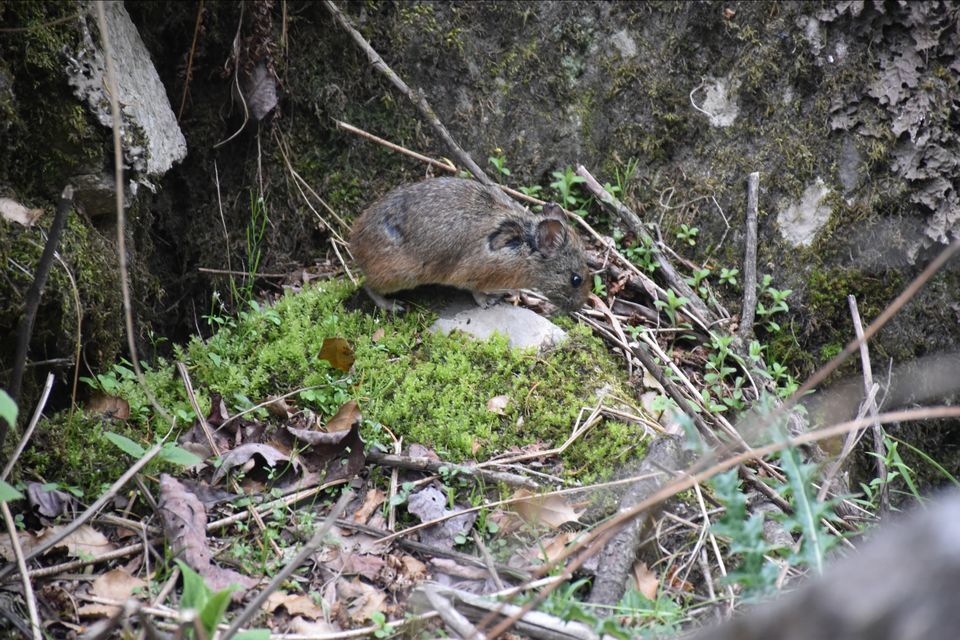 The place is full of flora and fauna and one can find wild bear , leopard , Himalayan deer and a variety of flowers .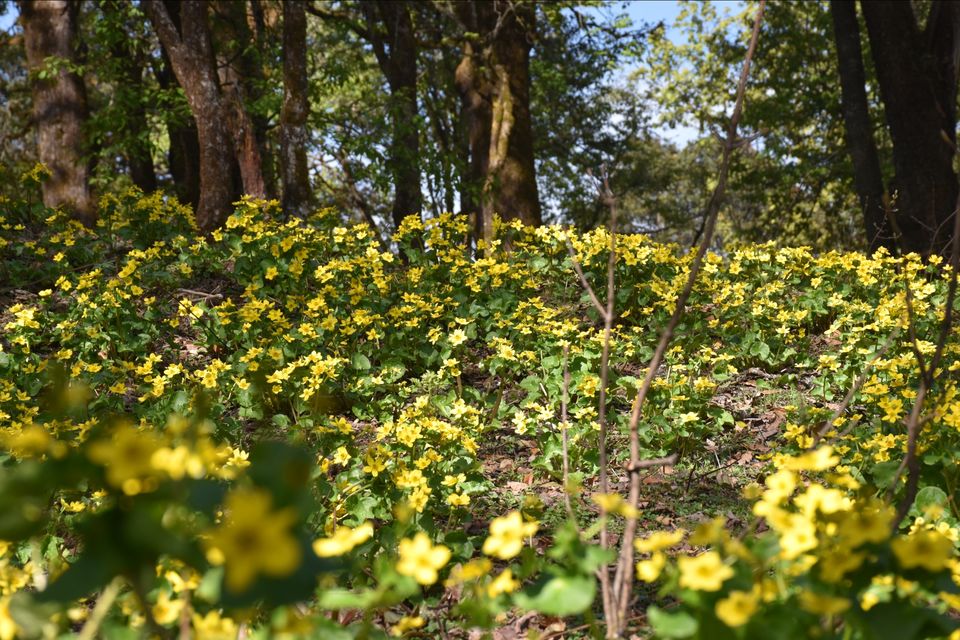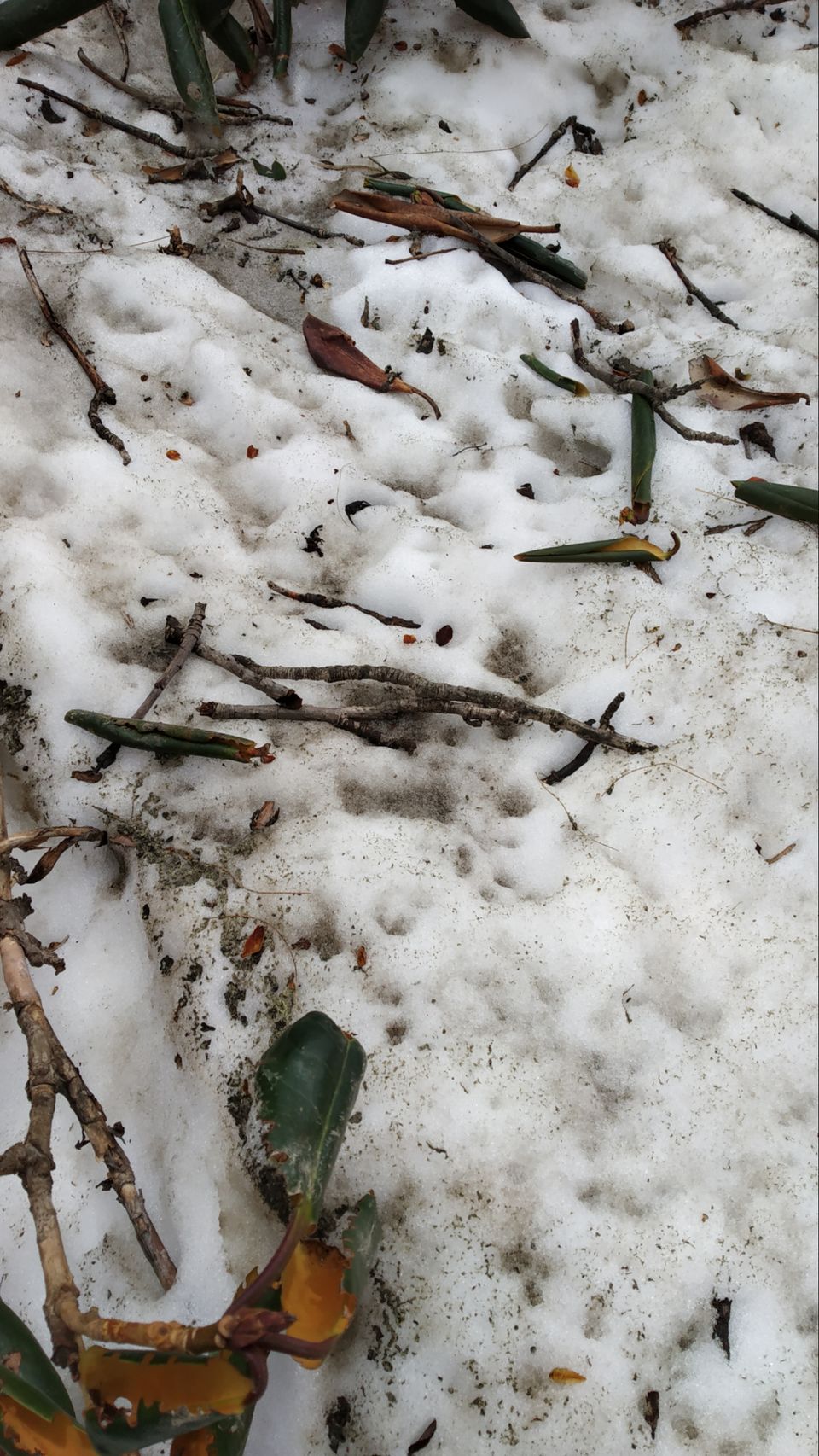 We reached Gulabi Kantha by 10:30am ,took some rest and witnessed the beautiful Bandar Poonch Massif . It consists of 3 peaks From left to right .The Kalindi parvat , The Bandar Poonch and The Kalanag (Black Peak).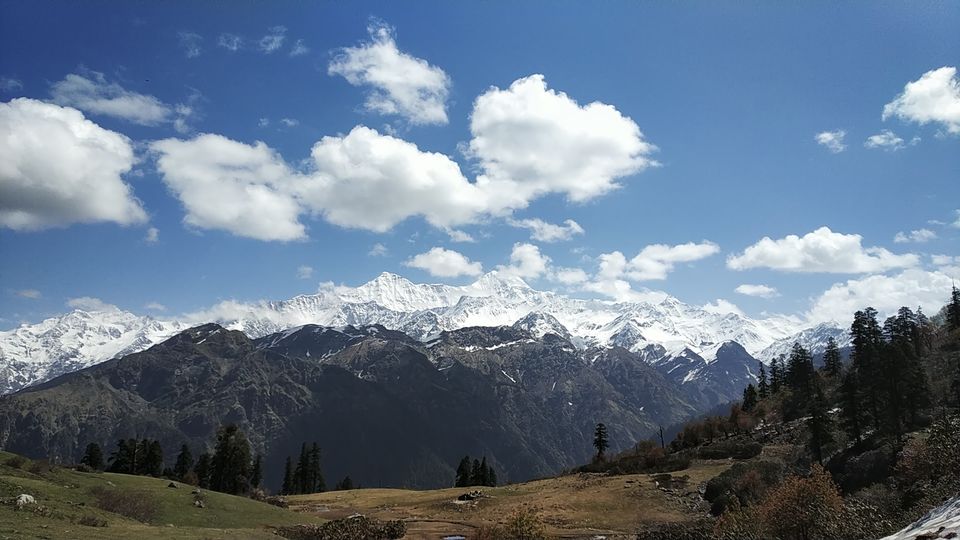 One can also go higher parts of the Bugyal to walk on snow as we did .We didn't had any equipments to walk on snow and it took a lot of falls and struggle to reach the top but in the end it was worth the view.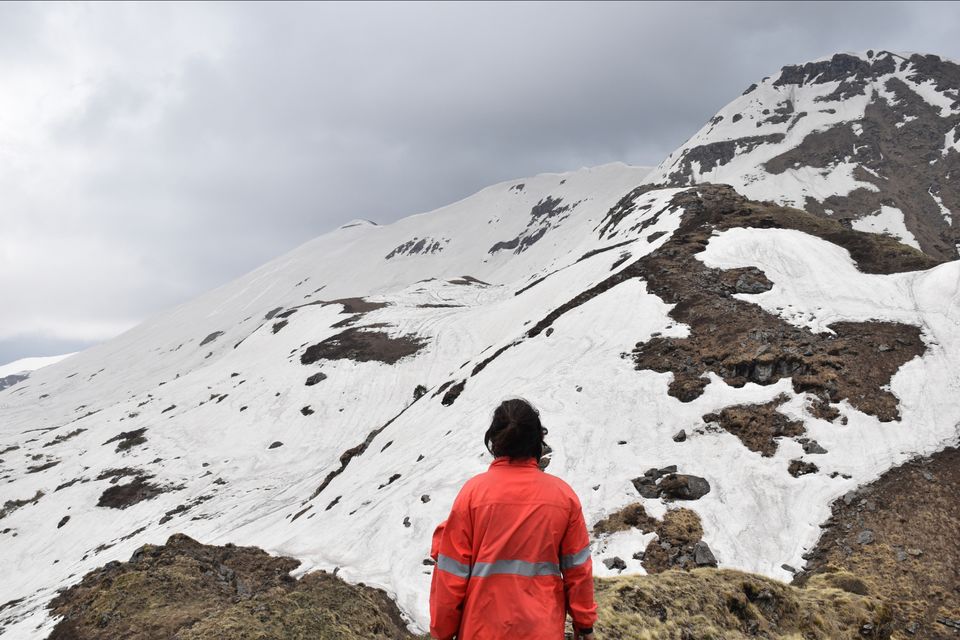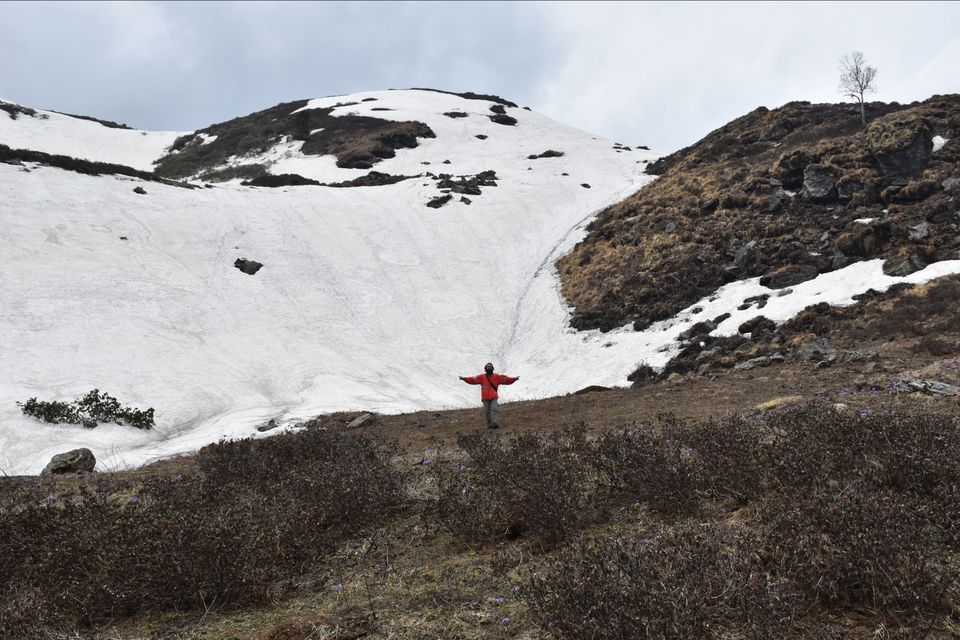 There is a mountain from where you can see the whole of Uttarkashi city and this trail can take you to the Uttarkashi city via Dodital but one needs to have a local guide and good quality clothing , tents & equipments as the weather changes are unpredictable here .
We then came back to Kandol by 2:30 pm and reached Hanuman chatti by 6 :30 pm.
Gulabi Kantha is situated at a height of 12000 ft . Difficulty level is easy to moderate .The best thing about this trek is you can find snow in the month of January to April and the Bugyal full of flowers in the month of June & August . Avoid going in the monsoon season . This place is untouched & lesser known to the trekking communities in India . Recently a team of ITBP came to visit to explore the possibility to develop it for winter games such as skiing . This place has slops which are perfect for skiing .
One can book a taxi for barkot or Yamunotri from Dehradun railway station at early morning . Shared cabs are also available from the same place .