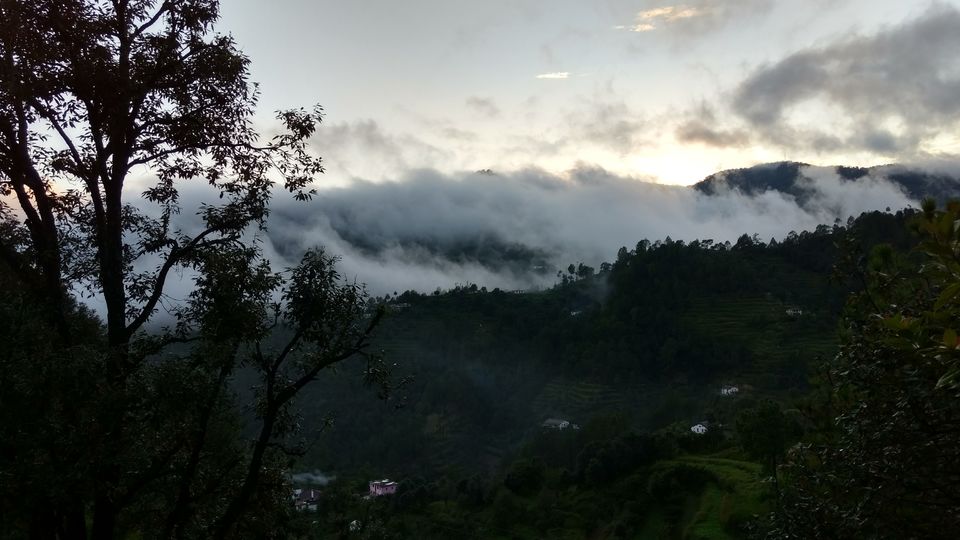 It was nothing more than a quick getaway with a friend, yet it left an indelible mark on me. I have always been fond of mountains; something about surreal beauty and eerie silence has always given me peace. So we left for a quaint place called Taandi, it is around 40kms above Bhimtal, quite close to Mukteshwar. Taandi is quite off the map, so much so that I cannot locate it on Google maps, which seem to be quite a perplexing thought these days.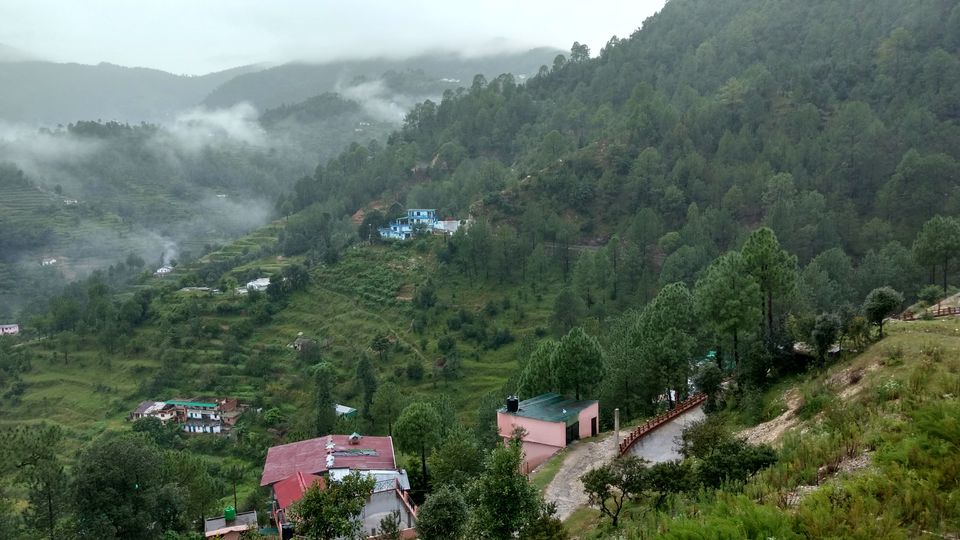 My first day in Taandi was riddled with exhaustion and excitement: to reach to that place is quite an adventure in itself, Google maps will fail you after a point and you are left at the mercy of localities information, and if you are reaching there post 8 PM you will be further in trouble because there will be no one in sight. However, Taandi is worth all the hassle, it is worth the long drive, and it is definitely worth your time. To say Taandi is cut off from the world would be an understatement; on the hill I stayed had two houses, one that I stayed in and the other was of absentee neighbors. So if seclusion is what you crave then Taandi is the place to be.
I was fortunate enough to reach there during the rainy season, which meant that my hill was enveloped by clouds on all sides. It rained a bit, which gave the leaves the green colour that you only witness in your most abstract dreams, the greenery was pristine. However, the rain didn't stop us from exploring the place. A trek of 6 kilometres above the hill will lead you to a place where local sheep graze and where wilderness remains untouched.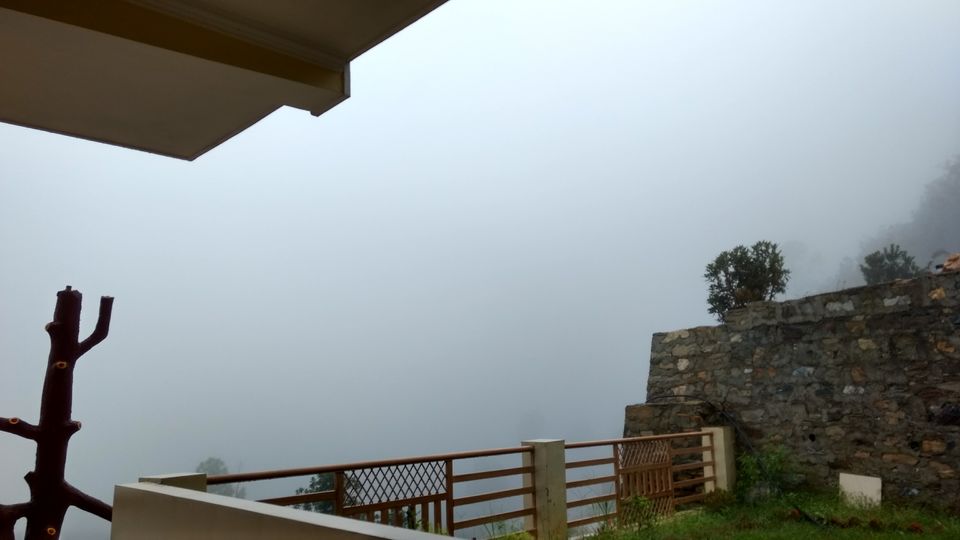 The rain, however, made our experience better. The thought that baffles you is that you can quite literally put your hand out of the balcony and feel the dampness of the clouds. You can walk out on the mud-road and see the clouds move with you. You can see the trees sway in the clouds.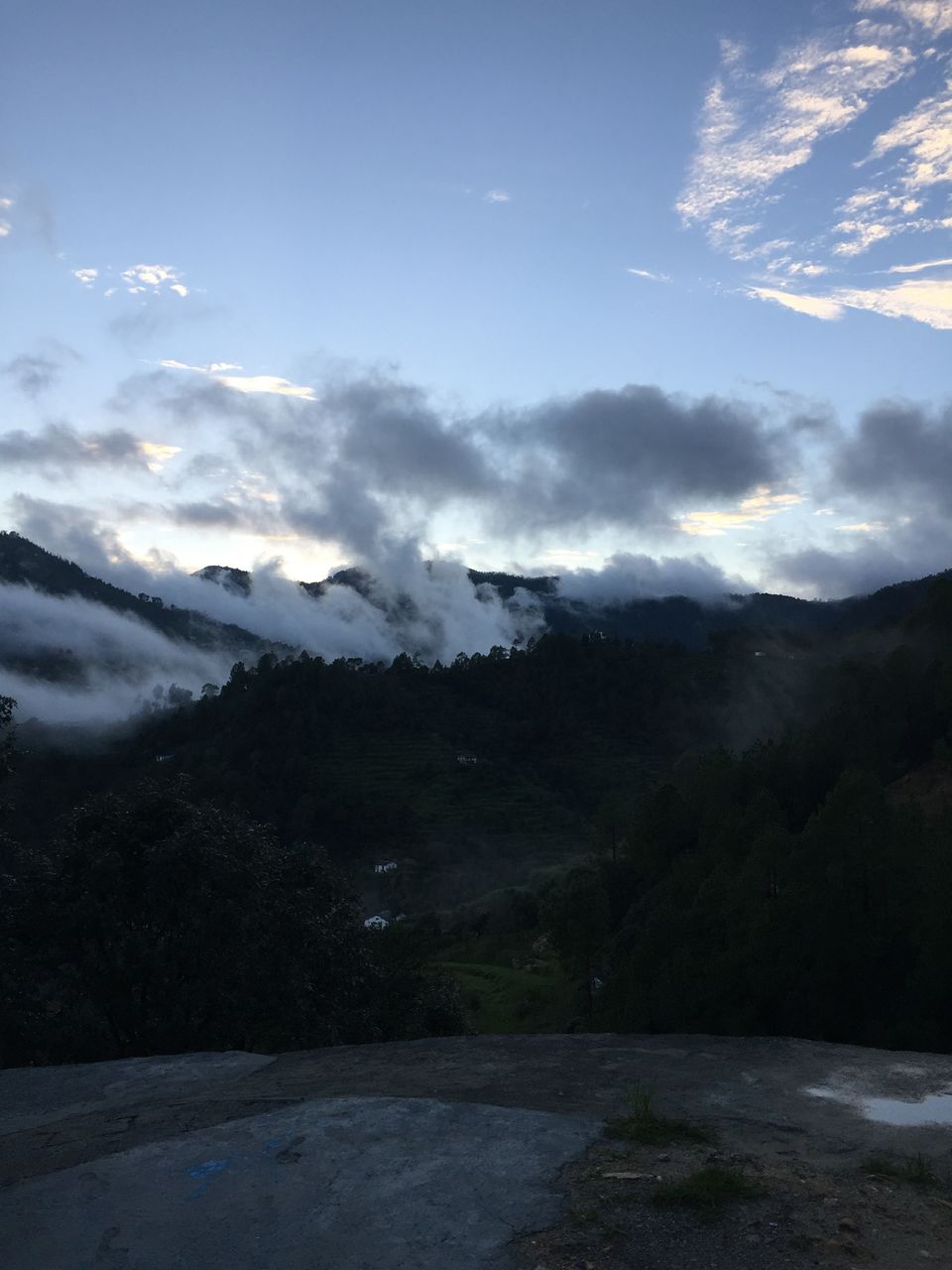 Another magical thing that happened due to the rain was a perennial lake that was formed few kilometres from the hill. Due to its rocky terrain, a waterfall was also formed in which bathing was an experience that cannot be described through words. How I wish I could transport back to that place and witness natures grandeur again.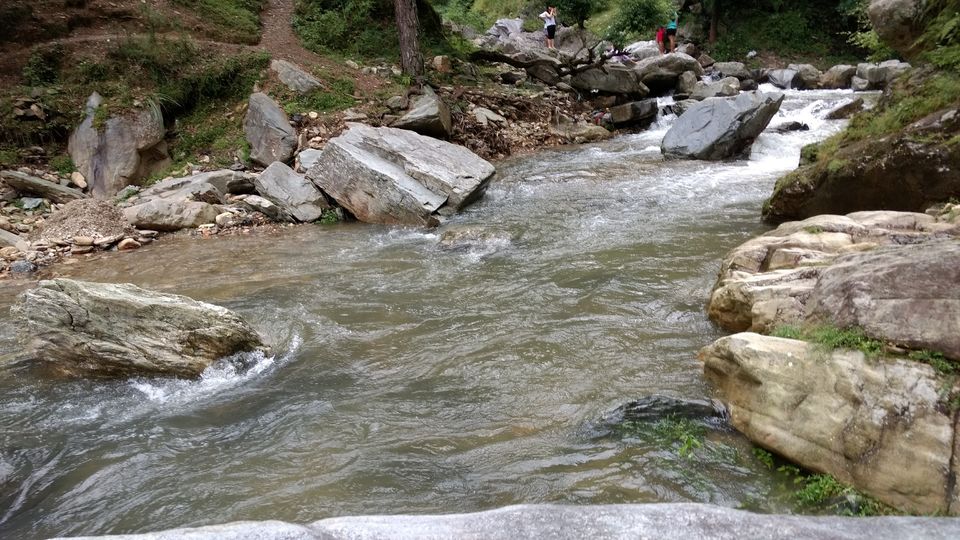 The localities were more than willing to help us out on our journey, they led us to places which a traveller wouldn't know about, they lavished us with delicious food as there is no obvious restaurant you can go to unless you go to Mukteshwar which is again 20 kilometres from the place.
I had the privilege of visiting that place again in December which was unlike the experience I had during the rainy reason. It seemed like the terrain shifted and what I was witnessing was nothing short of heaven. The landscape was covered in snow and the people were occupied with keeping the cattle and vegetation safe. The trek led us to places where water was frozen and like silly little kids we tried to lick the ice so that our tongues stick to the frozen water. I recommend not doing that, as it soon turned painful, yet I would not barter that experience away.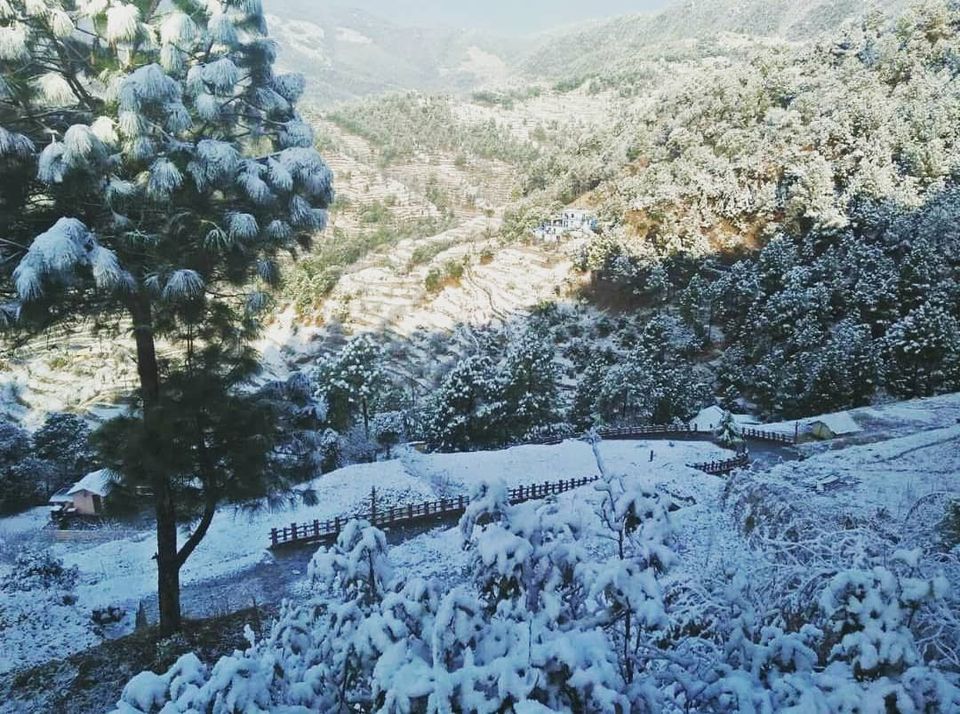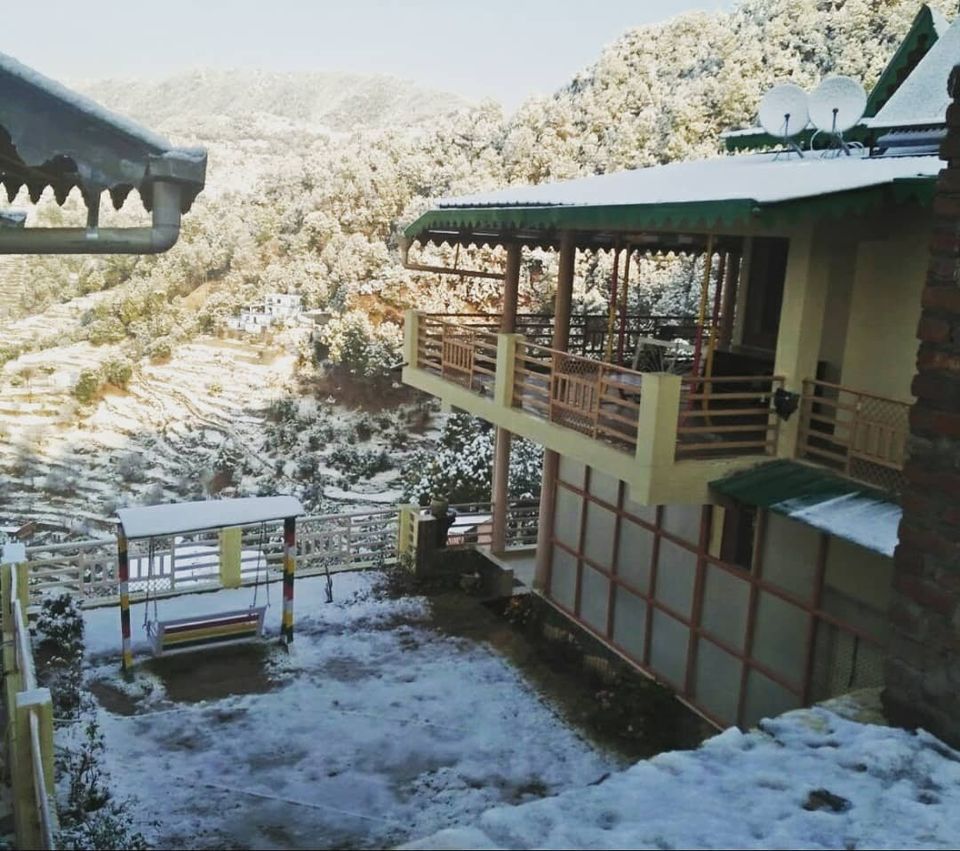 It is a bittersweet process of writing my memories because I have become a bit possessive about the place; I wish the place thrives and yet I wish I witness the same seclusion and magnanimity that I witness every time I go there. I would leave you with an image will invigorate you with hope and perhaps motivate you to travel to space which Google doesn't know about.